Is Net-a-Porter Legit? My HONEST Net-a-Porter Review (With Video + Photos)
Are you wondering if Net-a-Porter is legit? This post is my honest review of Net-a-Porter after spending thousands of dollars with this online retailer. If you are wondering whether Net-a-Porter is selling fake designer items, what their shipping and return policy is, and whether or not I recommend shopping on Net-a-Porter… this is the post for you.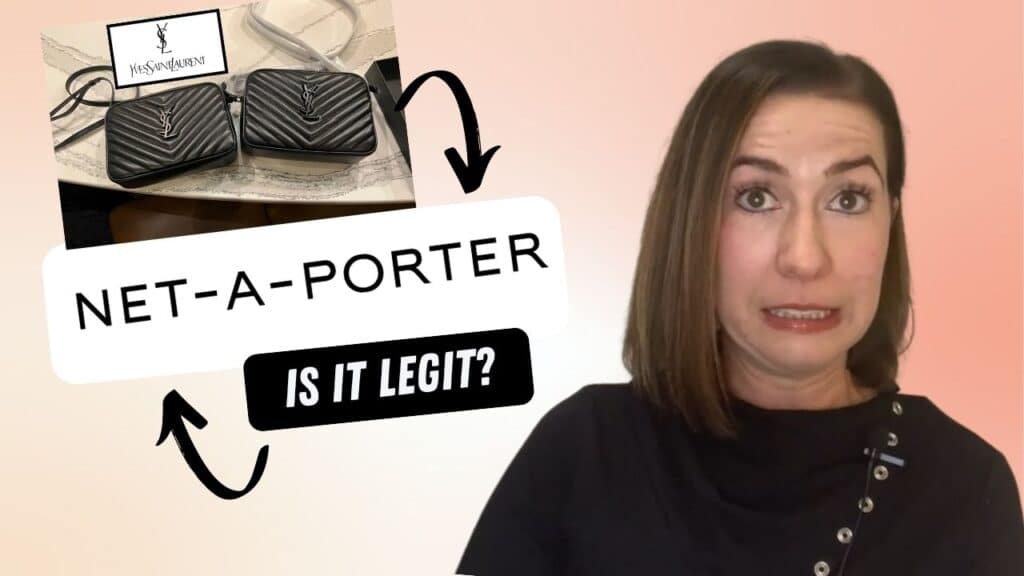 What is Net-a-Porter?
Net-a-porter is an online luxury fashion store that is based in London. They feature a wide variety of fabulous designer clothing, shoes, handbags, and jewelry for women. They have a separate website for men, which is called Mr Porter.
Have Clothes, Will Travel uses affiliate links. Meaning, if you click a link and make a purchase, Have Clothes, Will Travel gets a very small commission at no extra cost to you. Thank you for supporting the brands that make this blog possible!

My Honest Review of Net-a-Porter
So, I ordered from Net-a-Porter because they had the color and style I wanted for this Saint Laurent Lou Camera Bag.
I mention this in all of my reviews like this, but I shop for my luxury items online because I live in the middle of nowhere and don't have access to designer boutiques or high-end department stores.
This is a question I get frequently when ordering from sites like this…
And the answer to that is because by the time I determine I am going to order whatever designer item that I'm interested in, it's already been sold out on the designer's website in the size or the color I want.
Net-a-Porter had one of these handbags left in stock with the silvery logo that I wanted, whereas the YSL website didn't have any – the logos they had available were either gold or black.
So, that is why I didn't order directly from YSL.
Sites like Net-a-Porter too will usually have relationships with designers and brands and will release exclusive online designer items that you can ONLY buy on Net-a-Porter.
My Net-a-Porter Review YouTube video
Why is Net-a-Porter Cheaper?
At least, in my experience, though – Net-a-Porter is not cheaper than ordering directly from YSL. Their prices are the same in my shopping experience. (They do have an awesome sale going on right now, though!)
And now that I'm looking at these prices again…this bag has increased by almost $150 on both YSL and Net-a-Porter since I bought it a month ago. That sucks! Sorry guys. They keep increasing the prices of these bags, and I don't know why. (My Loulou has increased by almost $1,000 in price since I bought it less than a year ago!!!)
How long does shipping take from Net a Porter?

My first order with Net-a-Porter was 1 YSL Lou Camera Bag, and I also ordered a Gucci Marmont Camera Bag.
I had read a lot of negative reviews about this YSL bag that I wanted and a lot of positive reviews about the Gucci version, so I wanted to compare them and be 100% sure before I settled on this designer bag.
I had opted for the Net-a-Porter next-business-day shipping because I wanted these bags before I left for a trip. I had placed this order at 4 pm on a Tuesday, and these bags were on my doorstep by 4:30 on Wednesday (in the United States). This cost $25, which, was worth it for me to have the bags that quickly. They do also have free standard shipping that takes about 5 business days.
Also, just FYI, you can opt out of having a signature required for the package when you make your purchase. I did this because I knew I might be in a meeting at the time they were delivered…and I did not want to miss the UPS driver that day! So, that was a nice option to have.
Overall, I was super happy with Net-a-Porter's shipping experience!
Are Net-a-Porter's Designer Products Authentic?
Just to recap, I ordered 1 YSL Lou Camera Bag and 1 Gucci Marmont Camera Bag from Net-a-Porter.
All of my items came with their original designer dust covers and authenticity paperwork. However, they did NOT come with their original designer boxes. I just had this nice black box from Net-a-Porter, which had both handbags in it.
Now, I really wanted to make sure that I was getting the perfect bag for me… so, I also ordered the same bag, but with the black logo directly from the YSL website.
I'm glad I ordered all of these bags, though, because it reconfirmed that the bag with the silver logo from YSL was indeed exactly what I wanted.

The black logos were just too shiny I guess for me. And Gucci items are something that I love in photos, but when I have them in my hands I don't love how stiff and shiny the leather is that they use. It's YSL all the way for me.
This also gives me the opportunity to compare the bag from Net-a-Porter and the one that came directly from YSL, so we can see if we can spot any differences besides the logo color.

Can you see any differences? Click on the photos below to make them full-sized. (This is also a little easier to see in my YouTube video.)
Because I can't see any differences… these handbags look identical. Same leather, same stitching, the logo is the same (except for the color), the tassel, the straps…Everything about them is the same.
I think it's safe to say that Net-a-Porter is NOT selling fake designer items.
Net-a-Porter's Return Policy – My Experience
So, I ended up keeping the YSL Lou Camera Bag from Net-a-Porter and have been using it nonstop for the last month… once it gets some more use I will be doing an entire post/video reviewing it. Stay tuned!
But I sent the other YSL bag back to YSL…and then I went to return the Gucci bag to Net-a-Porter, and I had a heart attack! Because I realized that the Gucci and Net-a-Porter tags, which are supposed to be attached to the bag, in order to return it, were just laying in the box.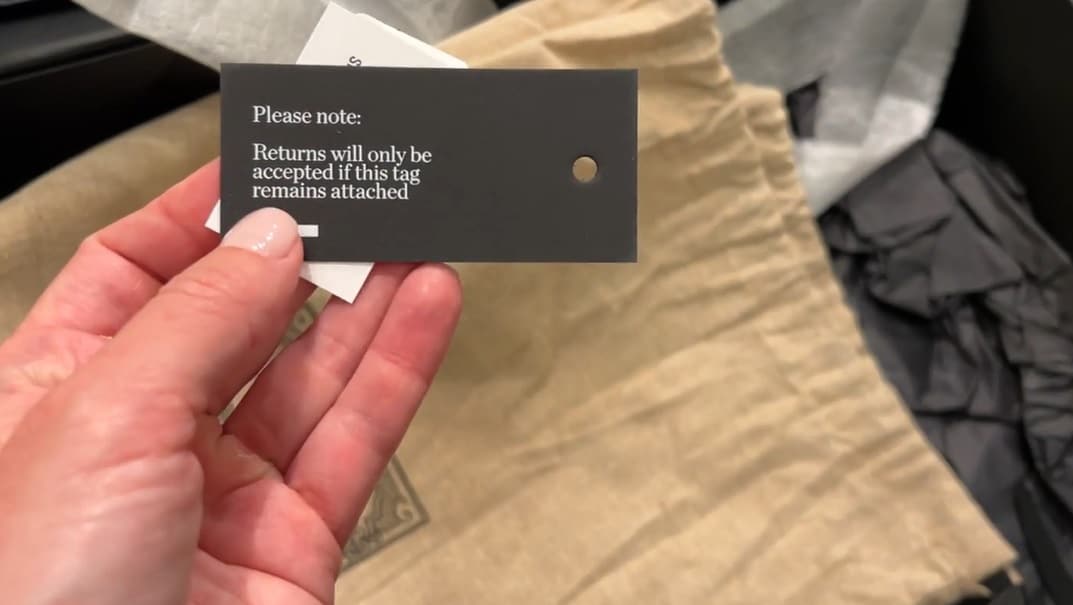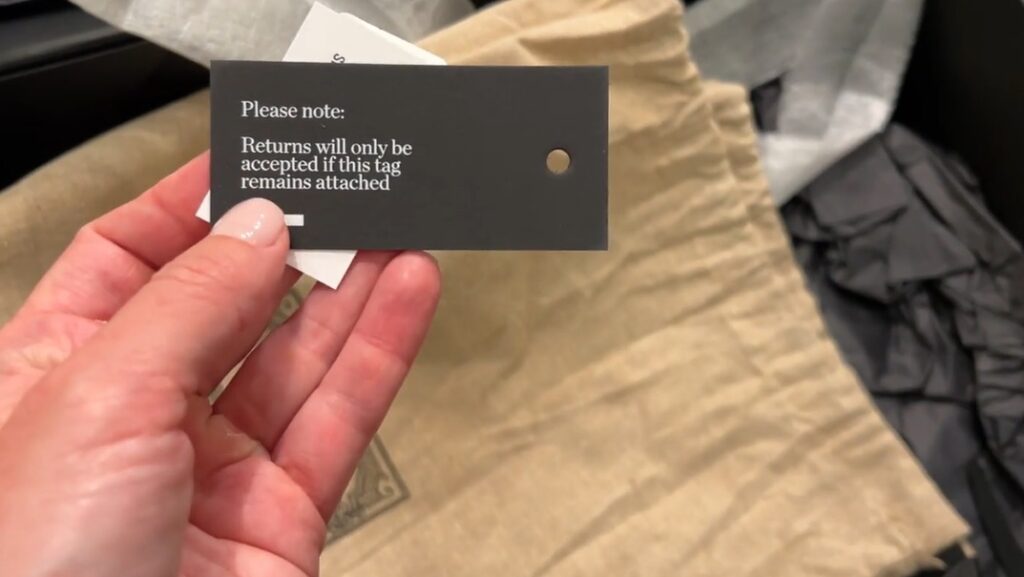 I panicked because I didn't know if Net-a-Porter would take it back!!


Net–a-Porter Customer Service – My Experience

So, I messaged their customer service right away when I noticed this, and they were very kind about it, they wanted to confirm that the bag still had the original packaging and had no signs of use, which it didn't. I literally just took it out of the box, looked at it, and put it back.
They made a note of this on my account, and my return was processed without any issues. Phew!
Side note, though, I had selected the option to have a transcript of my chat with this customer service rep emailed to me… because I wanted proof of this interaction, and her saying that this wouldn't be an issue. But, I never got that transcript emailed to me. So, if you are wanting proof of a customer service interaction I would take screenshots just to be on the safe side.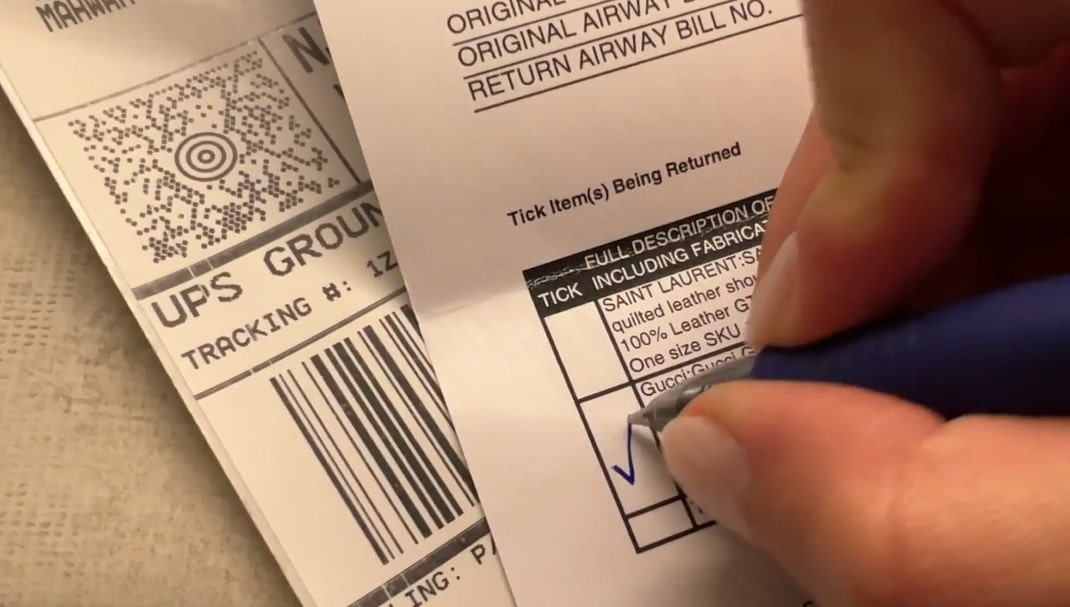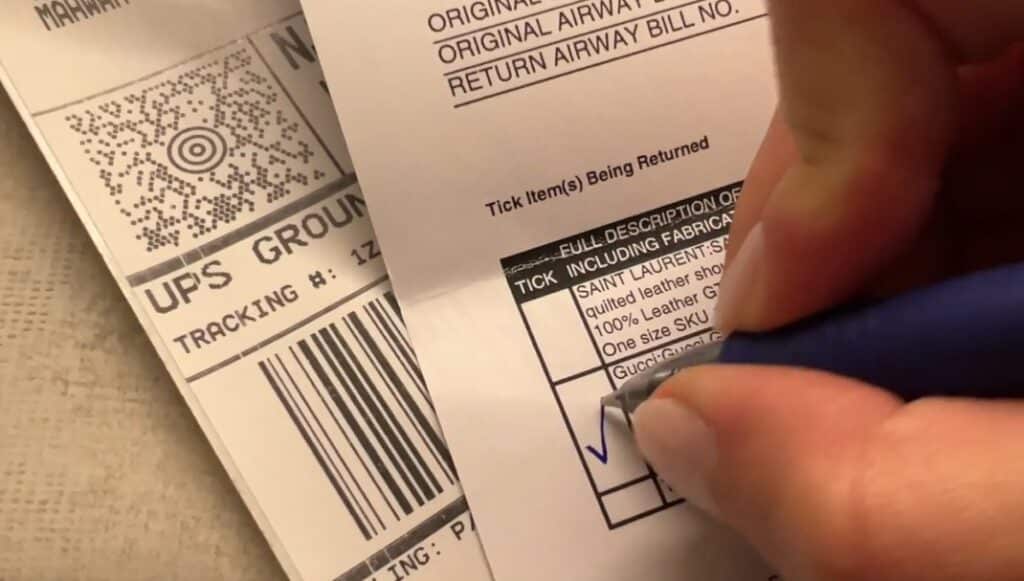 So… back to the return…I dropped my return off at UPS and shipped it back to Net-a-Porter for free. They processed the return and issued me a refund within 6 days. Which is the fastest I think I've ever gotten a refund from a site like this… so that was awesome.
I noticed a lot of negative reviews about Net-a-Porter customer service when I was searching online… but for me, I had a very positive experience with their customer service. And as I always do with these review posts/videos, I use my personal email address, and these companies don't have any idea that I am making a video or a blog post… I'm just a regular shopper for these shopping experiences.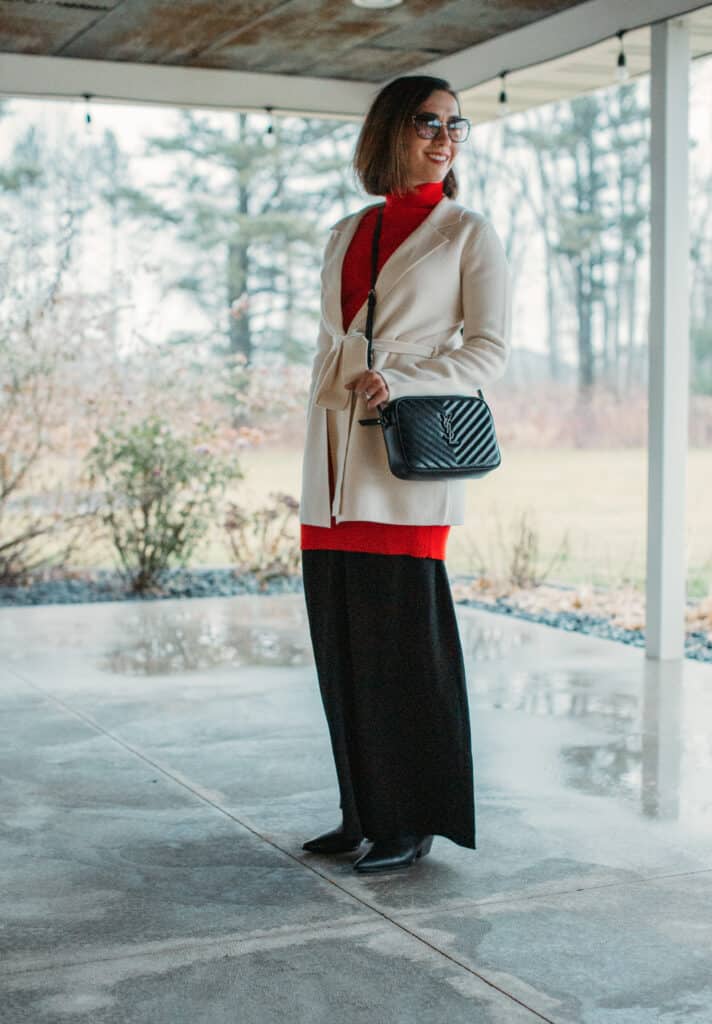 So is Net-a-Porter Legit?

Yes, Net-a-Porter is legit. They are selling authentic designer items, which this post and this video show. I am not able to see any differences between the YSL bag I bought from Net-a-Porter and the bag I bought directly from YSL.
I, personally, enjoyed their customer service and love that they have an incredible selection of designer items.
I also loved how quickly they processed my return and issued me a refund. I've ordered from several sites like Net-a-Porter recently, and Net-a-Porter is my favorite because of how quick their processing and shipping were and because their customer service was super helpful.
Plus, they have so many beautiful items to choose from. I will be ordering from them again in the future, promise.