Is SSENSE Legit? My Honest SSENSE Review + Photos of My Purchases
Are you wondering if SSENSE is legit? This post is my honest review of SSENSE after spending thousands of dollars with this online retailer. If you are wondering whether SSENSE is selling fake designer items, what their shipping and return policy is, and whether or not I recommend shopping on SSENSE… this is the post for you.
What is SSENSE?
SSENSE is an online luxury fashion store that is based in Canada but ships worldwide. They feature a variety of high-end streetwear and designer clothing, shoes, handbags, and jewelry. Designers they feature range from Valentino, Dolce & Gabbana, Gucci, Burberry, and beyond.
Have Clothes, Will Travel uses affiliate links. Meaning, if you click a link and make a purchase, Have Clothes, Will Travel gets a very small commission at no extra cost to you. Thank you for supporting the brands that make this blog possible!
SSENSE Review YouTube Video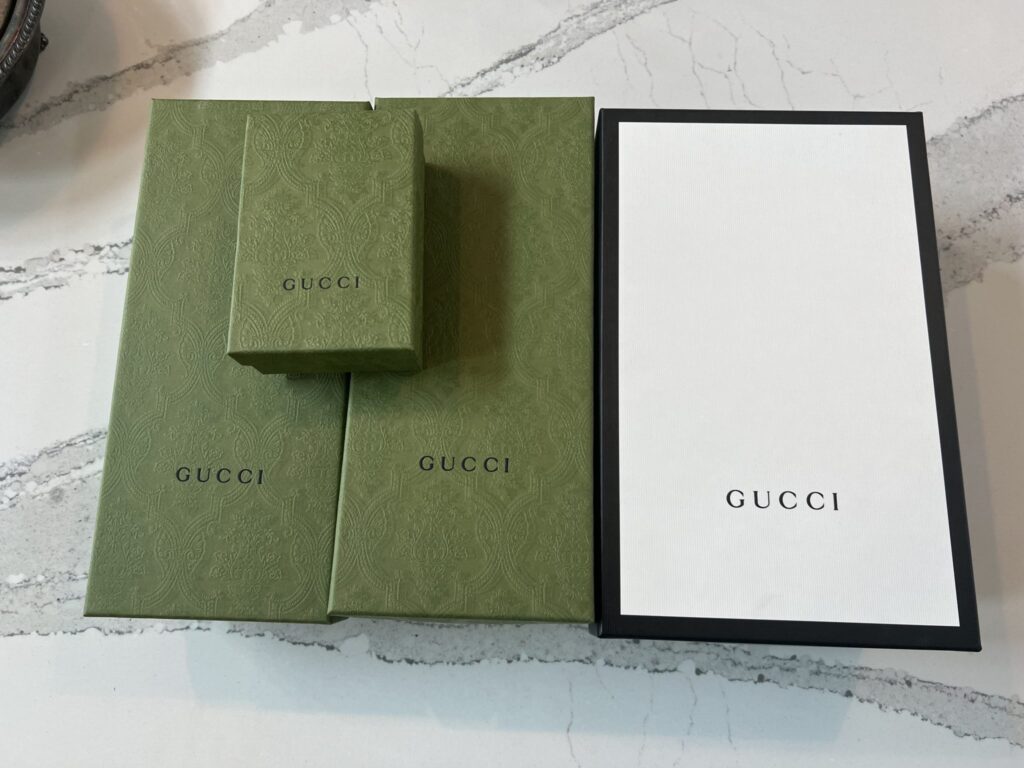 My Honest Review of SSENSE
So, I ordered from SSENSE because they had the color and size I was interested in for a couple pairs of Gucci sandals and they are supposed to have really fast shipping. I shop for my luxury items online because I live in the middle of nowhere and don't have access to designer boutiques or high-end department stores.
This is a question I get frequently when ordering from sites like this…
The answer to that is because by the time I determine I am going to order whatever designer item that I'm interested in, it's already been sold out on the designer's website in my size. This has been especially true with my Gucci shopping experiences.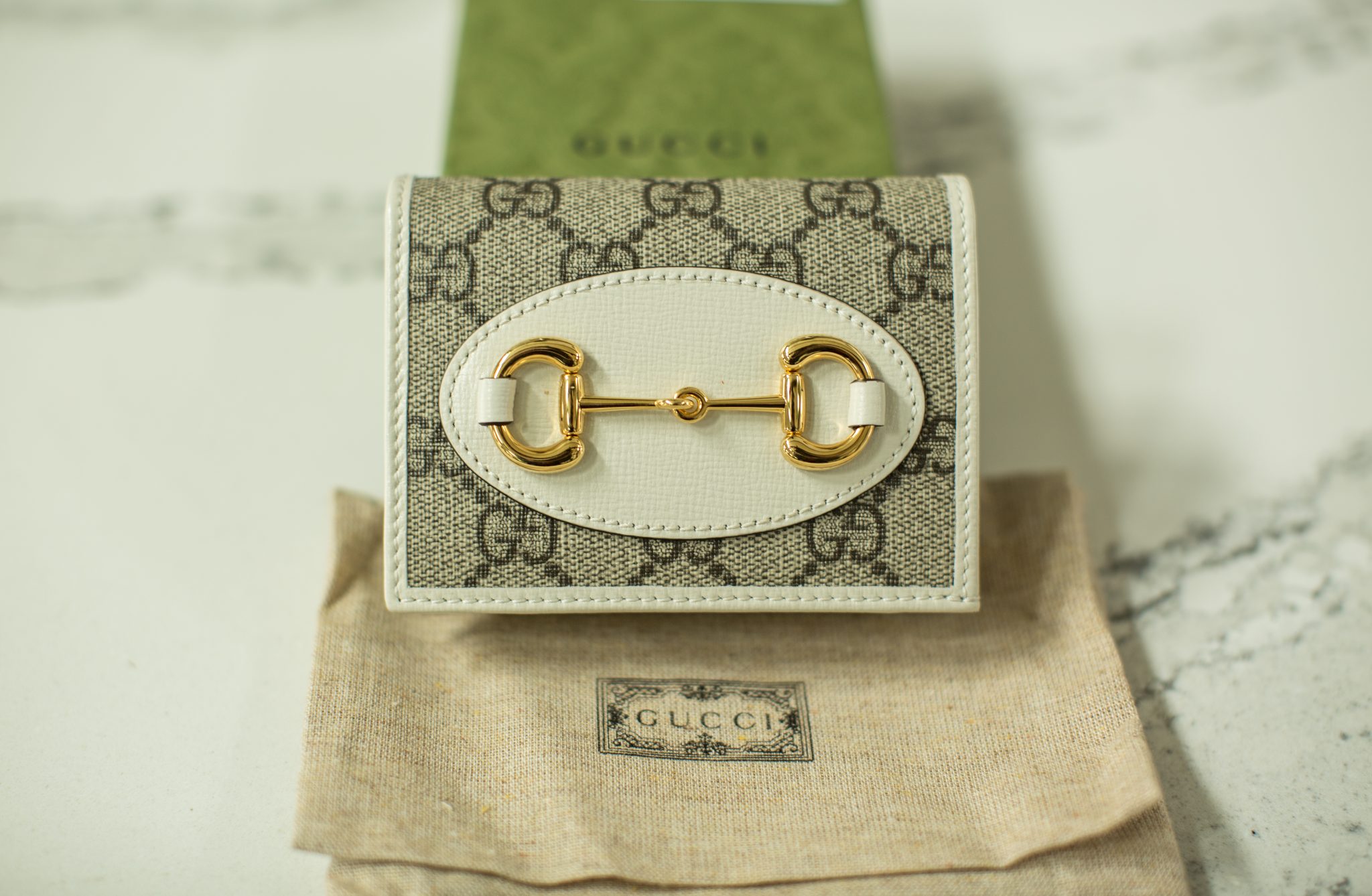 Whereas, with these third-party sites like SSENSE, they tend to have more items in stock at the time I am looking for them.
Sites like Ssense too will usually have relationships with designers and brands and will release exclusive online designer items that you can ONLY buy on SSENSE.
Why is SSENSE Cheaper?
SSENSE has a reputation for being a cheaper place to shop for designer clothing. Maybe with some of their designers, this is the case (there are over 700 designers featured on SSENSE).
However, at least, in my shopping experience – SSENSE is not cheaper than ordering directly from Gucci. All of the items I ordered had the same prices on Gucci.
SSENSE does have a nice price sort option, though, where you can shop items from lowest price to highest price.
How long does SSENSE shipping take? And where does SSENSE ship from?
My first order with SSENSE was 1 pair of Gucci horsebit sandals. Shipping was ridiculously fast it took 3 days via UPS, and this package shipped over a weekend from Canada to my address in the US. So that was awesome.
However, I also ordered a second order just recently from SSENSE that featured 2 pairs of Gucci sandals, sneakers, and a wallet. But the shipping time for this was a different story.
This order shipped via Canada Post, and this took 10 days to reach my address in the US. Plus, it took 3 days for Ssense to process this order. So, all in all, from the time I placed this order to the time it arrived on my doorstep was almost 2 weeks.
I'm not sure if this second order shipped differently because there were more items or what the deal was… but I'm glad I had that experience or I would have been raving about how fast SSENSE's shipping is, and that is not always true!
Also, shipping is free with Ssense if you spend over $100. This applies to full-priced items, though, and is different if you are purchasing sale items. It also varies from country to country. Be sure to read their shipping policy before placing your order so are not surprised. (I always hate paying for shipping!)
For both of these packages, I also had to sign for the packages. So make sure someone is home to sign!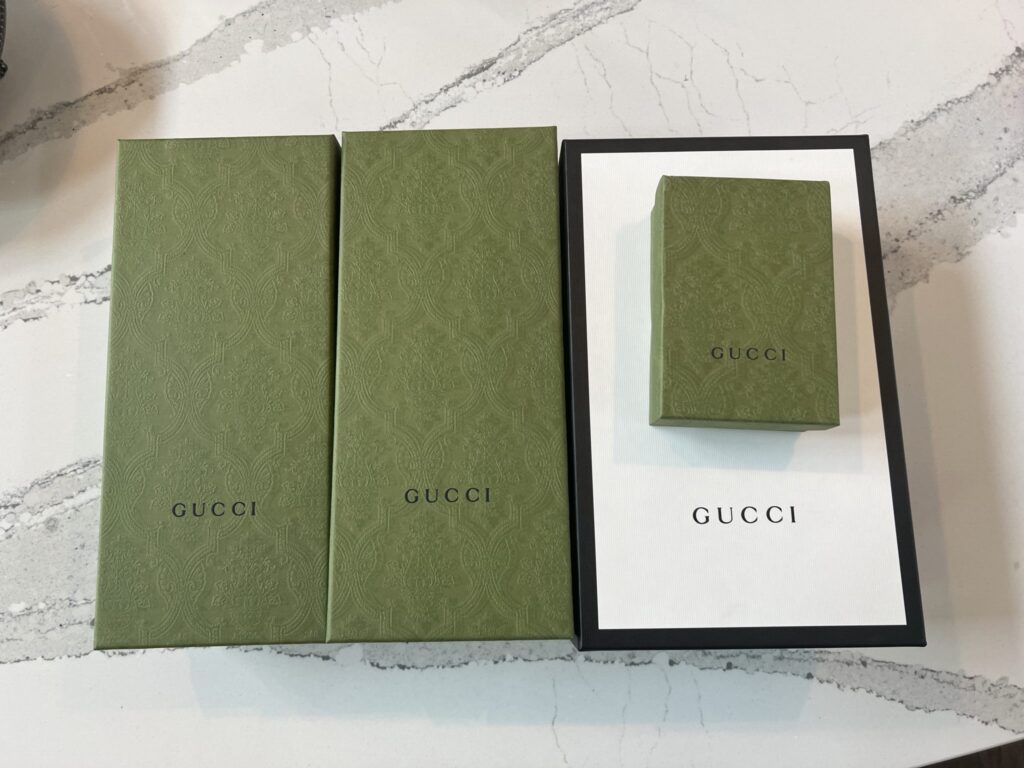 Are SSENSE Products Authentic?
Just to recap, I ordered 3 pairs of Gucci sandals, 1 pair of Gucci sneakers, and 1 Gucci wallet from SSENSE.
All of my items came with their original Gucci boxes (above) and dust covers and authenticity paperwork.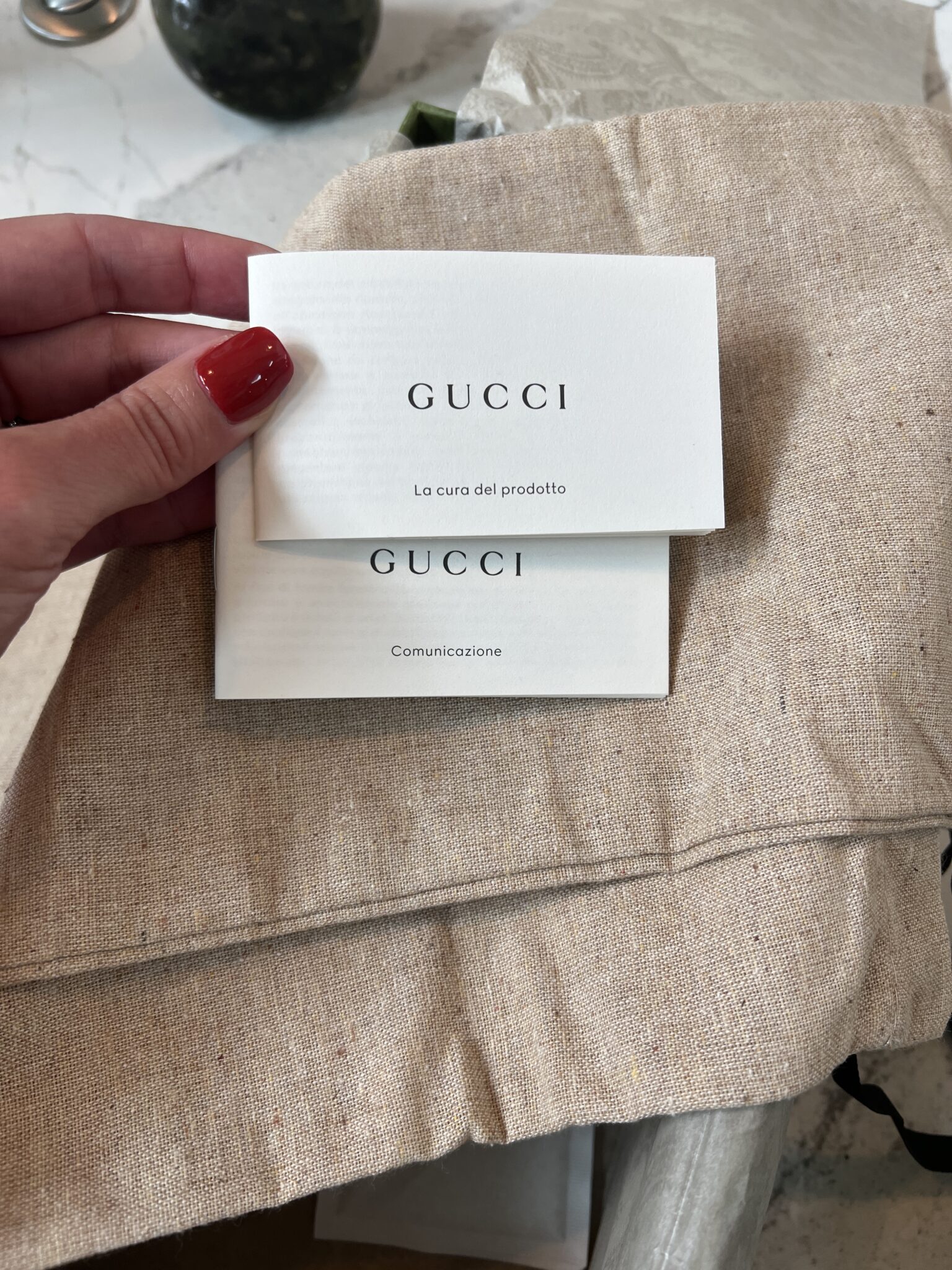 Now, this was my first time ordering Gucci shoes, so I didn't know if I would need my normal size 38 or if I should size up to a 38 ½, as I had read some reviews that said their sandals ran small and their sneakers ran large.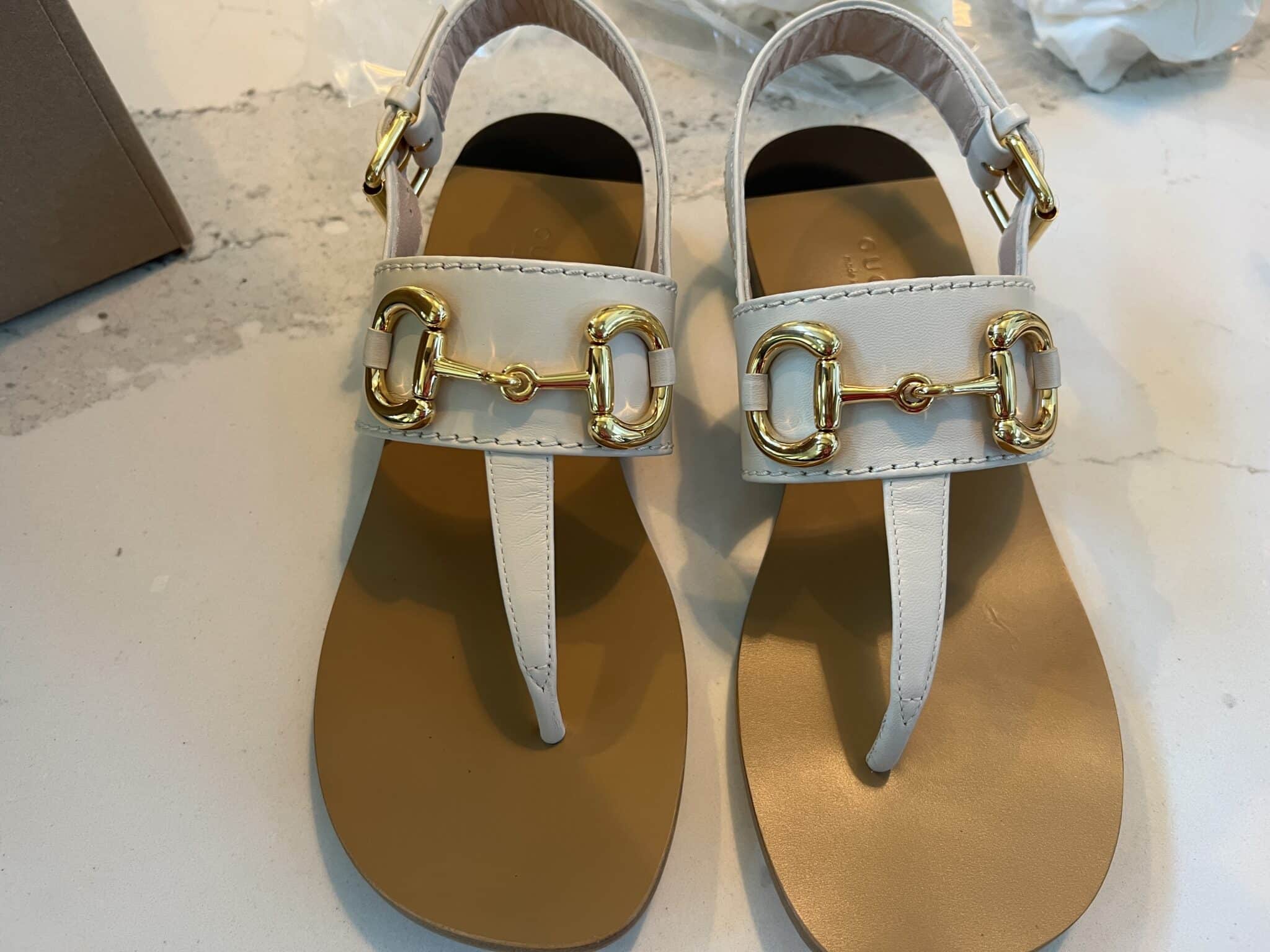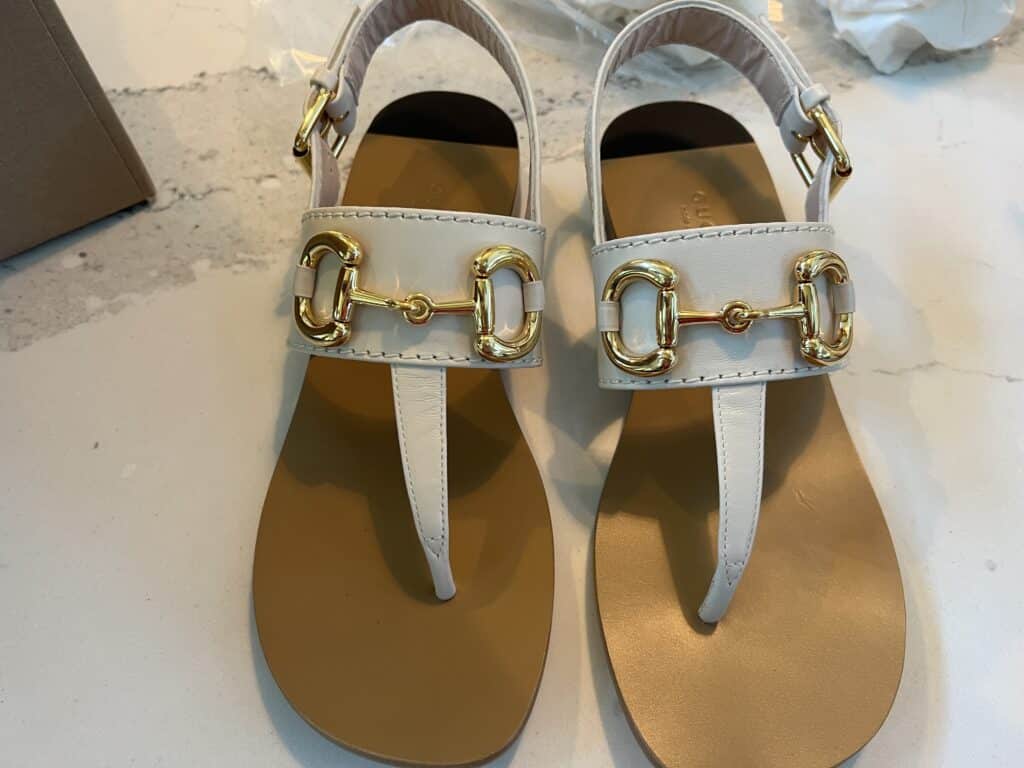 Gucci horsebit sandals
So for the Gucci horsebit sandals above, I also ordered a size 38 ½ from Luisaviaroma, because SSENSE was sold out of that size. However, this also gave me an opportunity to compare the items in the gallery below.
As you can see, these sandals look identical. Same gold hardware, and the same stitching. Everything about them is the same.
Read next: Is LUISAVIAROMA Legit? My Honest LUISAVIAROMA Review
Gucci horsebit wallet
I also ordered a Gucci wallet for the purpose of this post to compare my Gucci wallet that I already had. I ordered mine from Mytheresa earlier this year. You can see these compared in the gallery below. (The wallet on the right with the box above it is the one from SSENSE.)
As you can see, both wallets look the same.
Read next: Is Mytheresa Legit? My Honest Mytheresa Review
Gucci Ace sneakers
I ordered a size 38 ½ of Gucci's Ace Sneakers from SSENSE. And I also ordered a size 38 directly from Gucci's website. Let's compare these in the gallery below…(click on the images to make them full size).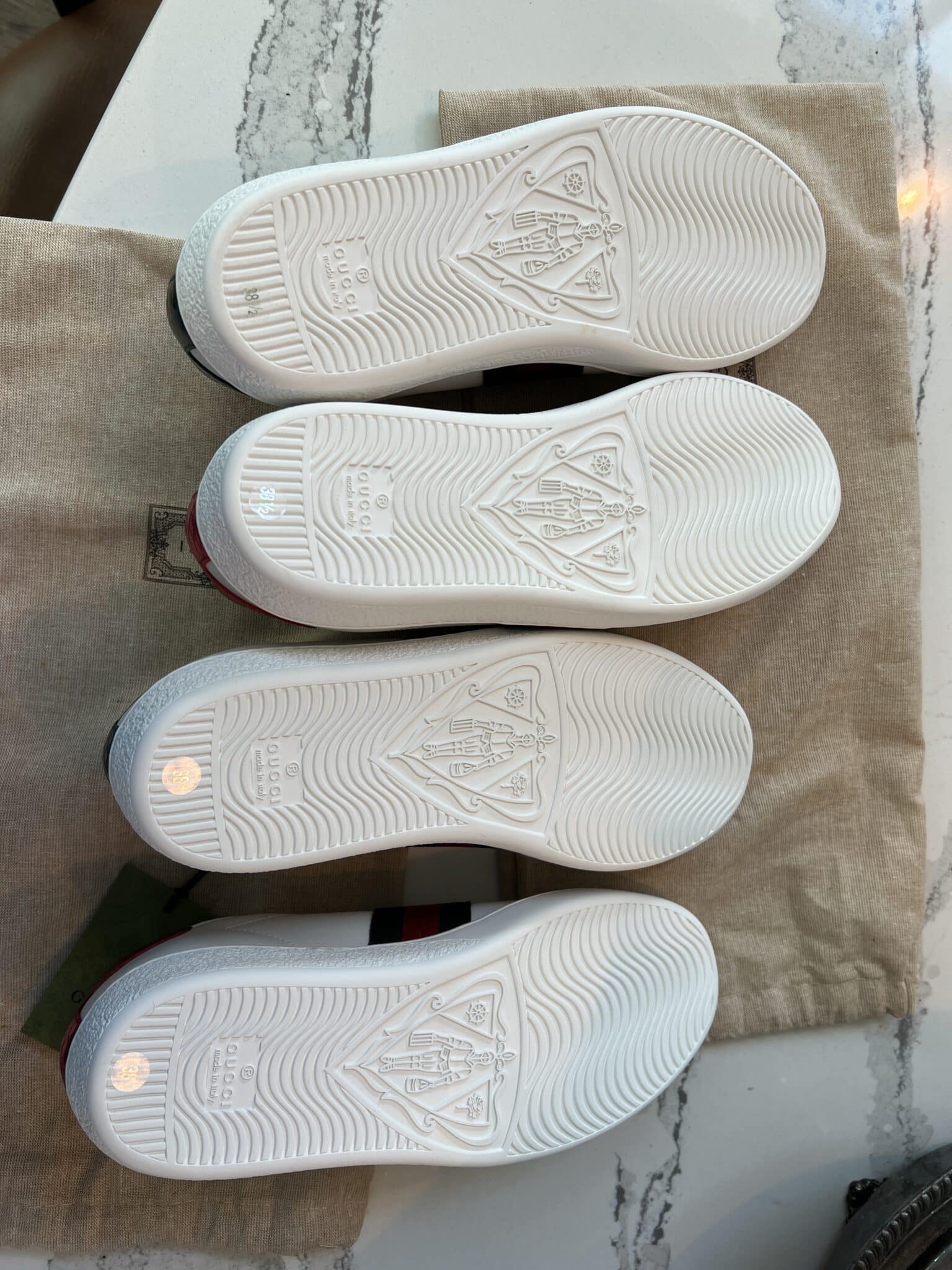 At least to me, it looks like the shoes are the same. The leather quality, the embroidered bee (which is SO cute), the Gucci and the pattern on the back of the sneakers look identical. The bottoms of these sneakers look the same as well as does the stitching on the sneakers. I really am not seeing any differences.
I will say that the packaging from Gucci (above) is more impressive than Ssense. It looks quite fancy. Gucci also sent a nice reusable tote bag with the order as well.
So, I think it's safe to say that SSENSE is NOT selling fake designer items.
SSENSE's Return Policy – My Experience
Unfortunately, though, I can't keep any of the shoes I ordered from Ssense!! I have pretty wide feet. I can usually get away with ordering shoes that do not come in wide, especially if they have an opportunity to stretch a bit – which is usually the case with leather.
These sandals and sneakers are leather. But, both styles of these leather sandals are so insanely narrow that I have to shove them onto my feet, and walking around in them feels like absolute torture… they are also insanely stiff!
This isn't anything against SSENSE, they didn't make these shoes. But goodness gracious, I will never be buying Gucci sandals or shoes ever again. These are all so cute but they are freaking awful in terms of comfort. For these high price tags, I expected to feel like I was walking on clouds! (Don't worry I did find a pair of Tory Burch sandals that look similar on the RealReal for a fraction of the price, and they are a thousand times more comfortable. Get your crap together Gucci jeesh! )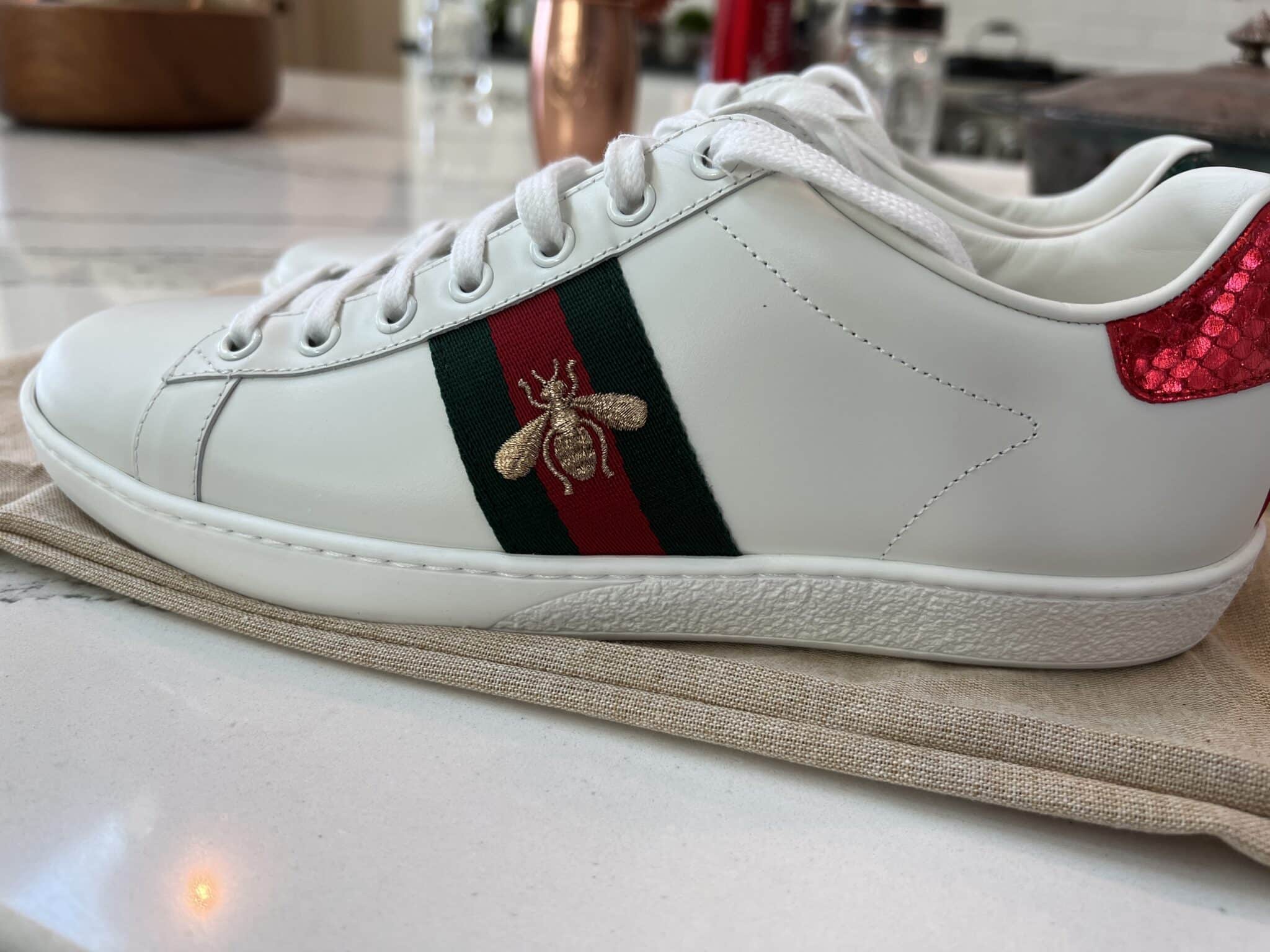 I also had to return my Gucci Ace sneakers to SSENSE because these did run a little large and the 38 ½ were just a little too big on me, and my heel would slip when I walked in them. (For the record, the size 38 from Gucci was too small on me and was super stiff and uncomfortable. Gucci shoes are awful!)
Fortunately, SSENSE's return policy is super easy and straightforward. And returns are also free.
So, I requested a return because the shoes didn't fit and I didn't need another wallet. I then just had to put them in a box with a shipping label they provided and write on the box "RETURN OF CANADIAN MERCHANDISE" and drop them off at my nearest UPS store.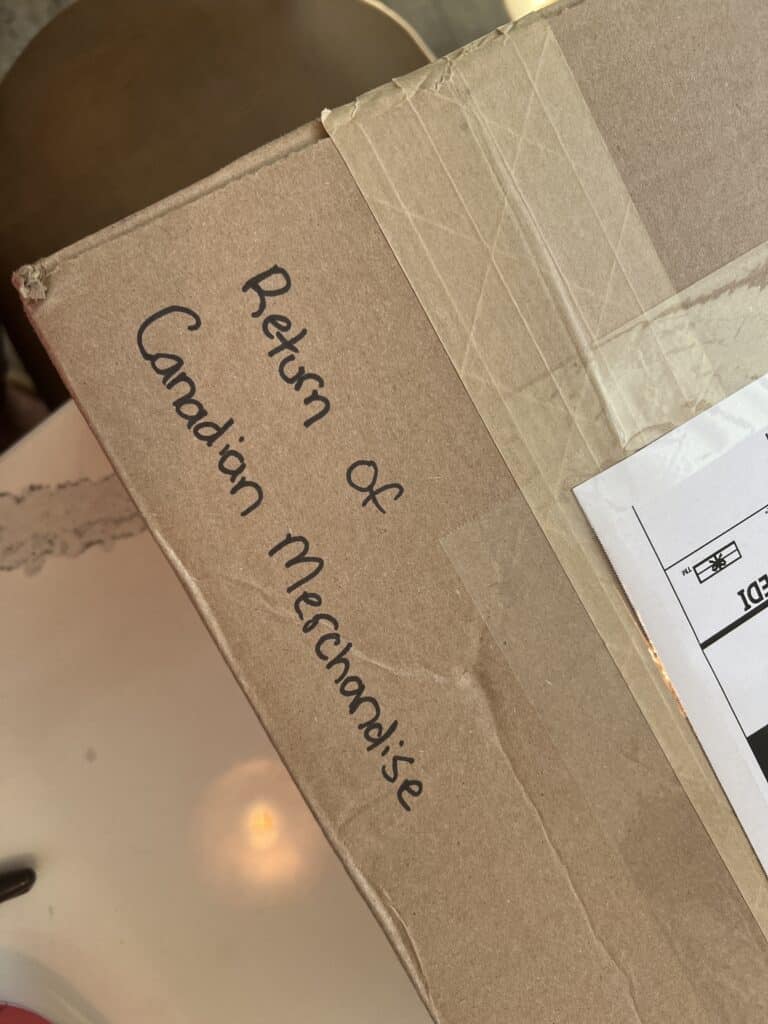 Then, it then took exactly 1 week for the shoes to ship back to Canada, for SSENSE to process them, and issue me a refund. Which is not too bad at all for an international return, in my opinion.
So, is Ssense Legit?
Yes, Ssense is legit. In my shopping experience, they are selling authentic designer items. Their shipping times are a little inconsistent, but their returns were amazingly easy.
I also appreciated how quickly they processed my returns and issued me a refund.
I will definitely be ordering from Ssense again in the future.