20+ Designer Brands Like Gucci for Luxury Clothing & Accessories
If you love Gucci but are curious about what other designer brands out there are like Gucci, I've rounded up more than 20 designer brands like Gucci to guide you on your luxury shopping trip!
Gucci is one of the top designer brands in the world. This amazing Italian fashion house is based in Florence, Italy, and creates luxury clothing, bags, shoes, make-up, fragrances, and more.
At Gucci's helm is designer Alessandro Michele, who is redefining luxury for the 21st century. From the GG logo belt, to 'Horsebit' loafers, Ace sneakers, and more – this legendary designer label has certainly been reborn.
While this iconic fashion house is one-of-a-kind, and it's hard to say any of the designers on this list are exactly "like Gucci" – shoppers will appreciate the designers mentioned here, if you already enjoy Gucci. Happy shopping!
*Disclosure: some of these links are affiliate links. Meaning, if you click a link and make a purchase, Have Clothes, Will Travel gets a very small commission at no extra cost to you. Thank you for supporting the brands that make this blog possible!
20+ Designer Brands Like Gucci for Luxury Clothing & Accessories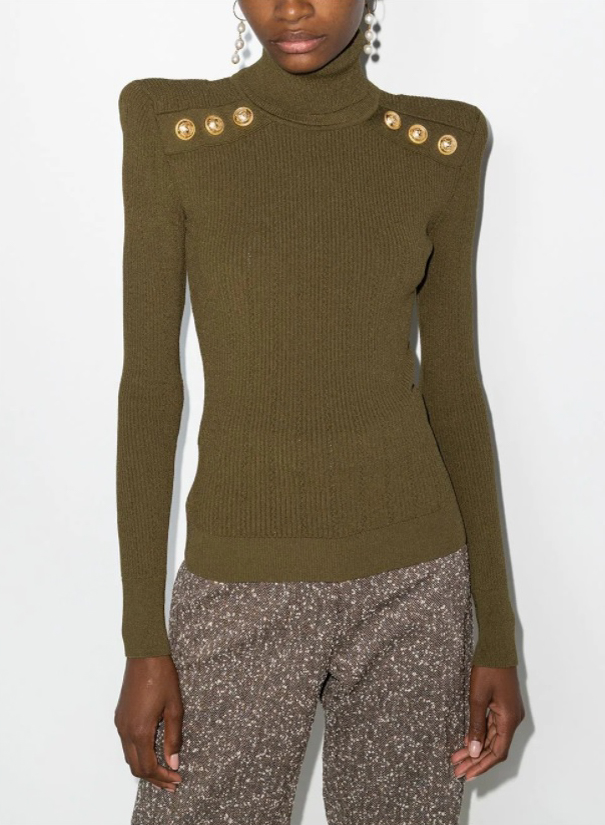 1.) Balmain
Balmain is a Parisian fashion house led by Olivier Rousteing. Balmain is known for their blazers with sharp shoulders, nipped-in waists, military-inspired jackets with shiny buttons, body-con dresses, logo tops, and lashings of glitz and glamour – all things Gucci-lovers will appreciate!
2.) Versace
If you're a fan of Gucci's louder & bolder styles, you'll love Versace! Versace is also a luxury Italian fashion house that creates an exclusive selection of Women's and Men's Ready to Wear, Shoes, Bags, Accessories, and Versace Home.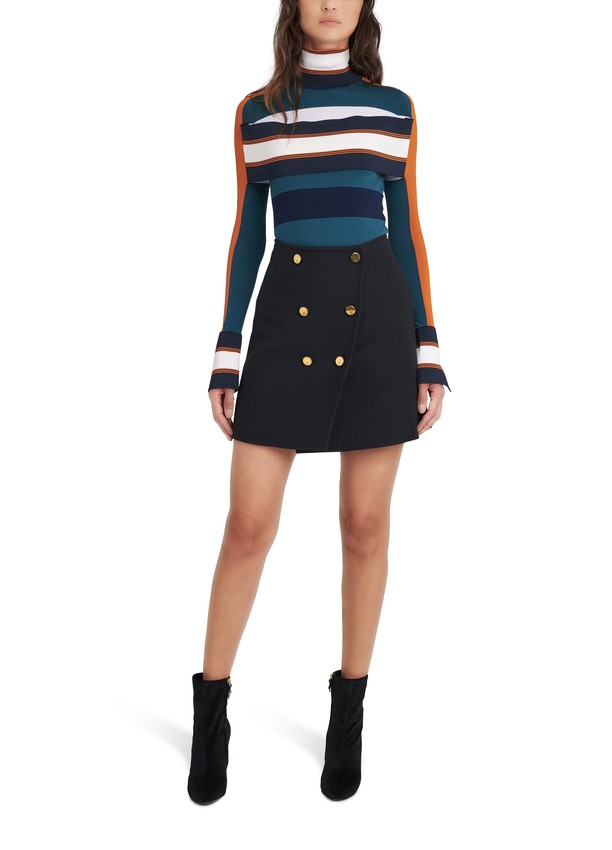 3.) Louis Vuitton
Louis Vuitton is arguably even more of a household name than Gucci is. This iconic French fashion house is the world's most valuable luxury brand, according to Forbes. It's most known for its handbags adorned with the LV monogram, however, their ready-to-wear collection is something Gucci fans will love.
4.) Prada
Prada is also an Italian luxury fashion house. It was founded in 1913 by Mario Prada and specializes in leather handbags, travel accessories, shoes, ready-to-wear, perfumes, and more.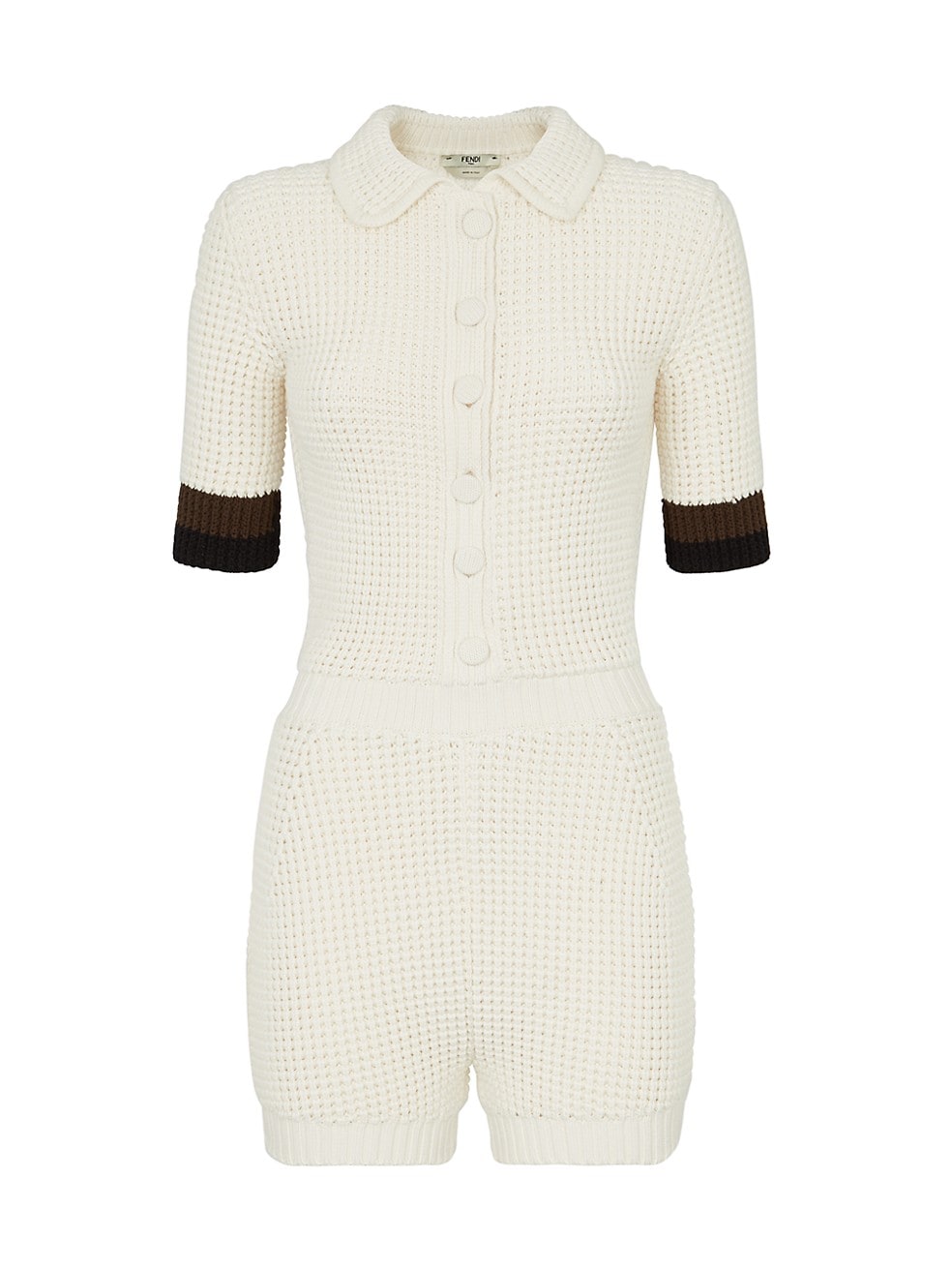 5.) Fendi
Fendi is an Italian luxury fashion house that creates ready-to-wear, leather goods, shoes, fragrances, eyewear, timepieces, and accessories. It was founded in Rome in 1925 and is now led by Silvia Venturini Fendi – creator of the iconic 'Baguette' bag.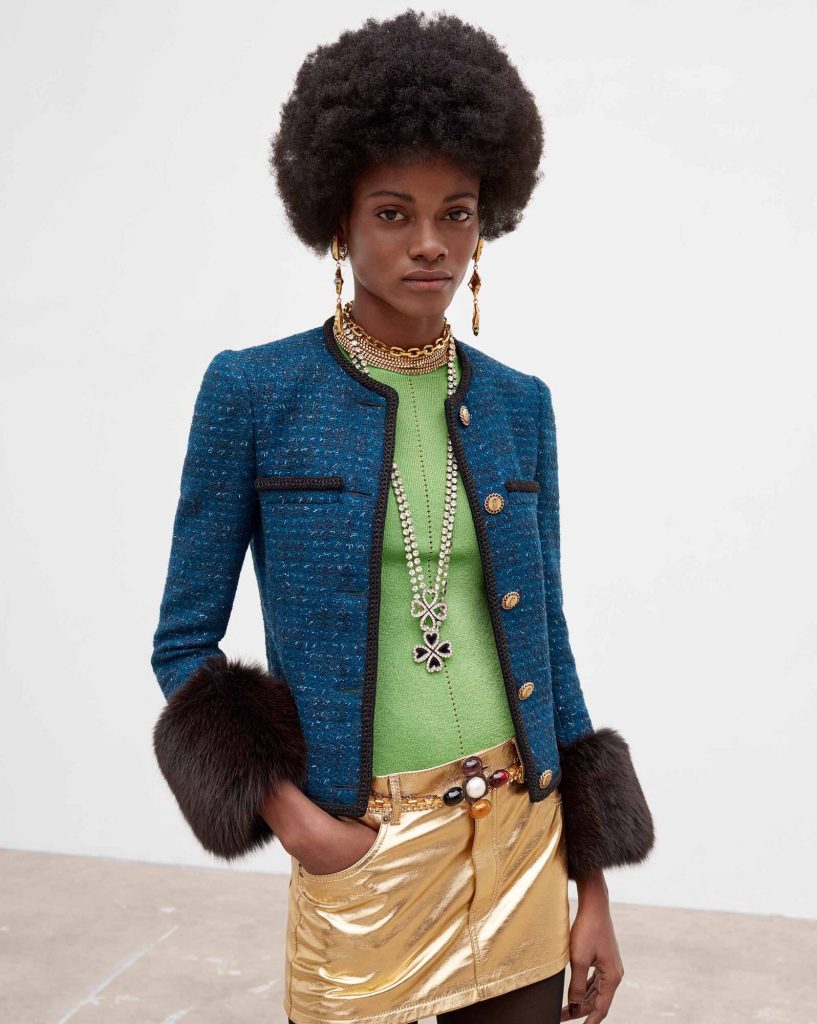 6.) Saint Laurent
Yves Saint Laurent is a French luxury fashion house founded by Yves Saint Laurent and his partner, Pierre Bergé, in 1961. Throughout the years, the House's groundbreaking styles have become iconic cultural and artistic references.
Now, under the creative direction of Anthony Vaccarello, appointed in April 2016, the House offers a broad range of women's and men's ready-to-wear products, leather goods, shoes, jewelry, and eyewear that Gucci fans will appreciate!
Read next: 20 Best YSL Bags to Invest in for 2023 & Beyond
7.) Bottega Veneta
Bottega Veneta has been inspiring individuality with innovative craftsmanship since 1966. Under the direction of Daniel Lee, creativity lies at the heart of all that the brand does. Bottega Veneta is most known for its luxury leather handbags.
8.) Chloé
In 1952, founder Gaby Aghion established Chloé as an alternative to couture, and to appeal to the aspirations and empowerment of women. The label is now led by Creative Director Gabriela Hearst, who furthers its signature aesthetic of cool, French-girl style.
9.) Alexander McQueen
Alexander McQueen is a brand that's become synonymous with modern British couture. Integral to the Alexander McQueen culture is the juxtaposition between contrasting elements: fragility and strength, tradition and modernity, fluidity and severity.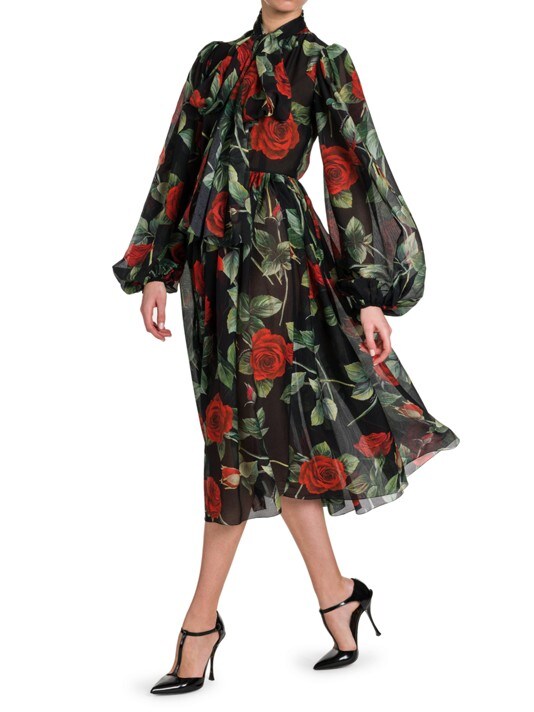 10.) DOLCE & GABBANA
Dolce & Gabbana is an Italian luxury fashion house founded in 1985 in Legnano by Italian designers Domenico Dolce and Stefano Gabbana. Distinctive prints, feminine silhouettes, and a penchant for color make Dolce & Gabbana a favorite among fashion buffs worldwide. I love Dolce & Gabbana dresses for their fun prints – this pear dress by Dolce & Gabbana is one of my most worn.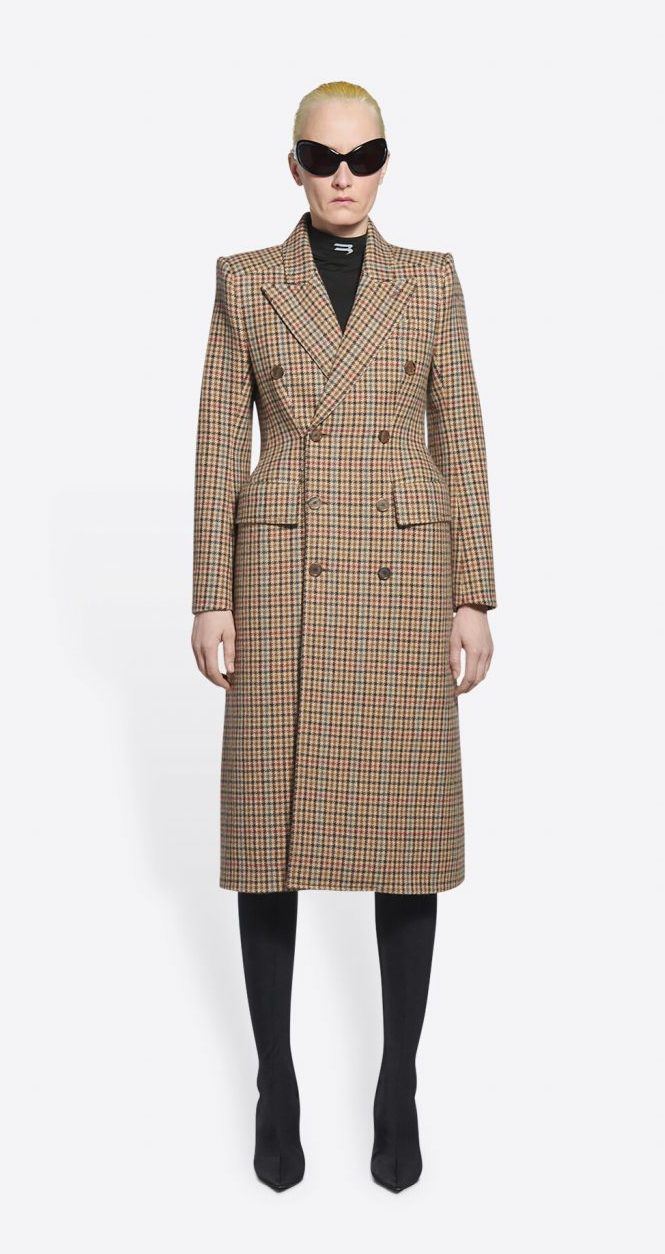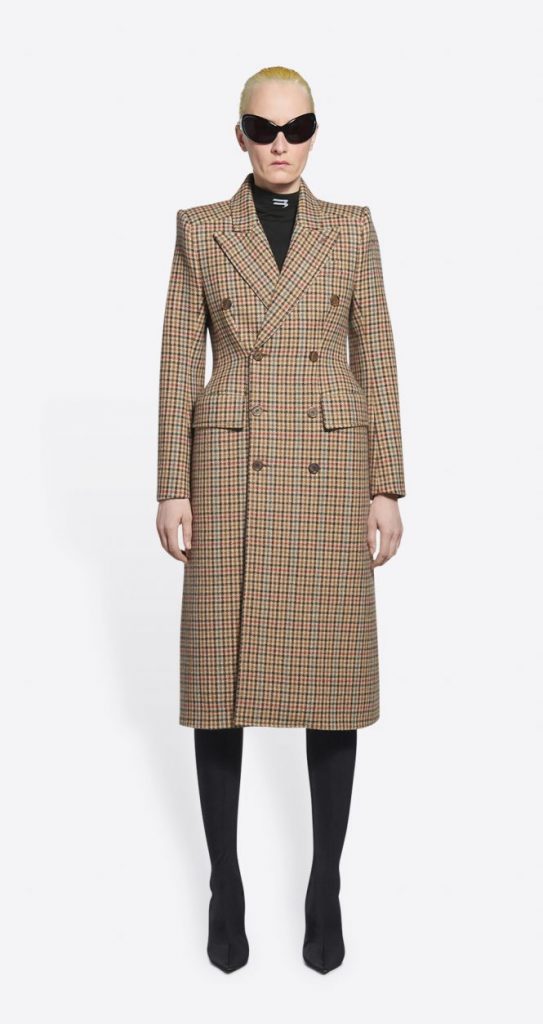 11.) Balenciaga
Balenciaga was founded in Spain in 1919 by Cristóbal Balenciaga. This heritage-filled house is a notable force in the world of fashion. Now based in Paris with Creative Director Demna Gvasalia at the helm, the brand continues to push boundaries in sneakers, ready-to-wear, and accessories.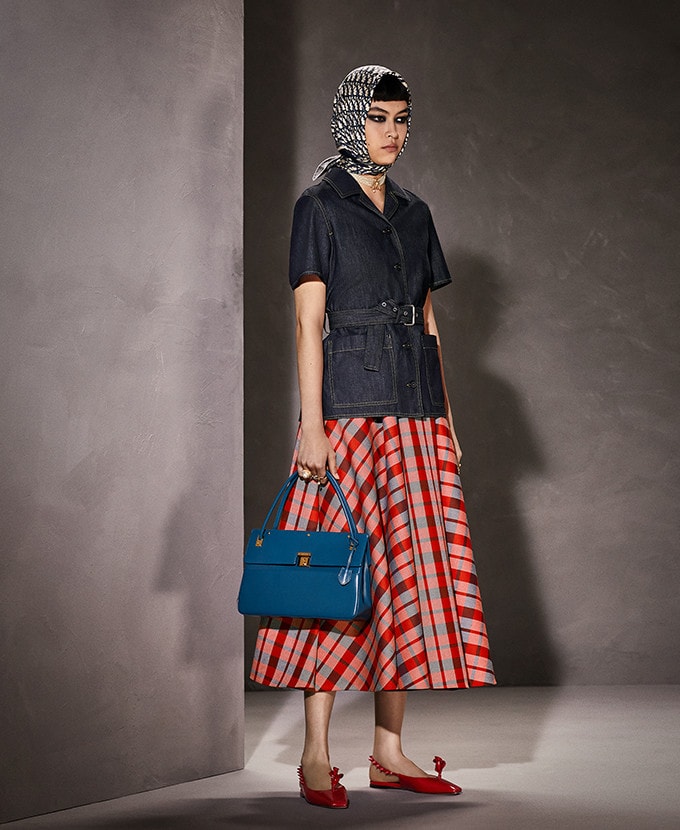 12.) Dior
Dior brings something new to every season. Ever since the first show on 12 February 1947 – the House has continued to assert its vision through elegant, structured, and infinitely feminine collections. Like Gucci, Dior features a fantastic variety of luxury womenswear, menswear, makeup, shoes, accessories, and more.
Read next: 50 Photos of the Stunning Dallas Dior Exhibit
13.) Chanel
Coco Chanel revolutionized the way women dress when she started Chanel over a century ago, and the fashion house continues to be at the forefront of the industry today. Under Karl Lagerfeld, it has managed a nearly impossible task — staying true to house codes while giving the classics a modern bent.
Coco Mademoiselle is the perfume I've been wearing for the last 15 years, pictured above. This makes an excellent Christmas gift.
14.) Burberry
Burberry is a British fashion house in London that designs beautiful ready-to-wear collections, leather goods, eyewear, shoes, fragrance, and more. However, Burberry's Trench Coat is what the brand is most known for. The trench coat has become a global fashion icon, with over 100 years of history.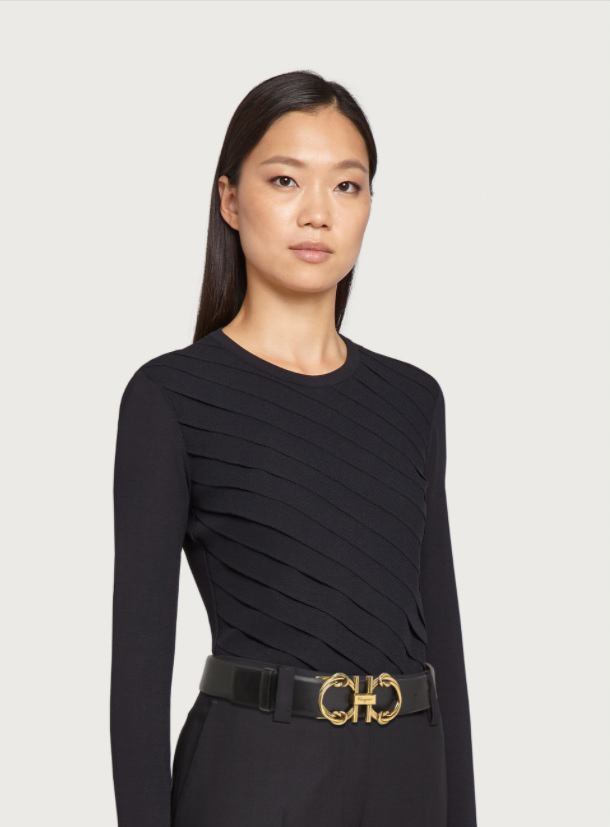 15.) Salvatore Ferragamo
Italian designer Salvatore Ferragamo began his journey in 1927 with a vision of creating the world's most beautiful shoes. The craftsmanship found in Salvatore Ferragamo shoes is also found in accessories like sunglasses, belts, and ties. The brand's signature Gancini logo—a backward horseshoe—can be found on its classic loafers and fine leather goods. (Their belts have really become iconic over the years – like Gucci's!)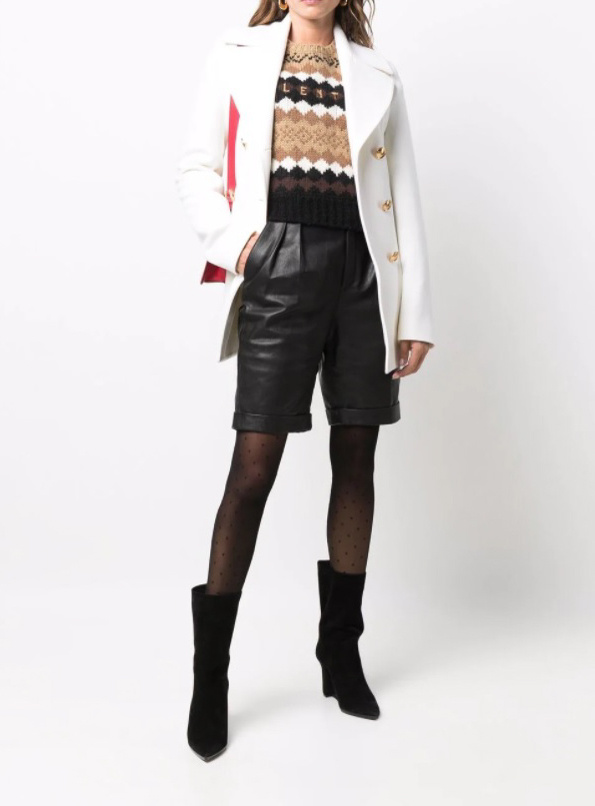 16.) Valentino
Valentino is one of the world's most iconic fashion houses. For more than 50 years, this legendary Italian fashion house has been a cornerstone of the international fashion scene, creating evocative fragrances, statement-making ready-to-wear, and signature shoes and handbags (under the Valentino Garavani label) with haute couture craftsmanship.
17.) Marine Serre
A hybrid of classic French couture shapes, sportswear references, and recycled fabrics — Marine Serre is the future of fashion. With regenerated old garments and recycled polyester forming the bulk of materials used, the brand is transforming the fashion ecosystem one crescent-moon top at a time.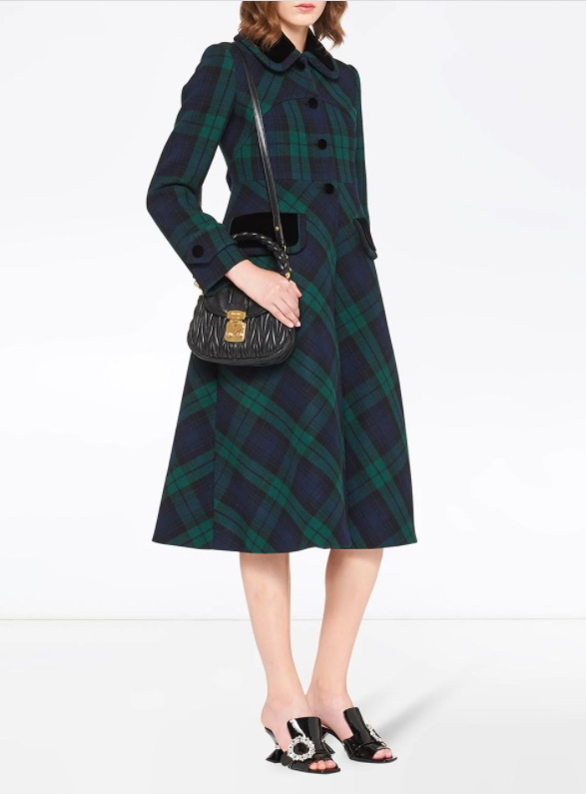 18.) Miu Miu
Miu Miu is the sister company of Prada – it's known for its avant-garde, provocative style, with clothes that feature painstaking attention to detail and quality.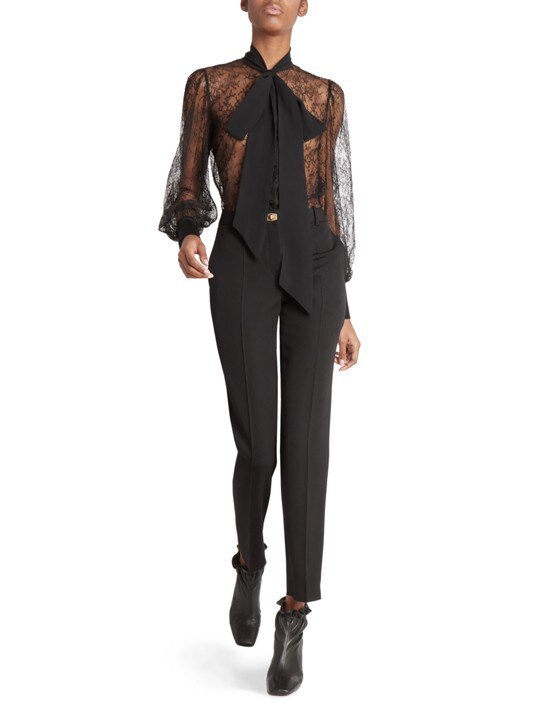 19.) Givenchy
Renowned for reinterpreting the rules of elegance, femininity, and couture since 1952, luxury powerhouse Givenchy continues to lead the charge with new Creative Director Matthew M. Williams. His highly anticipated debut collection is nothing short of masterful. With his intuitive understanding of innovation, craftsmanship, and the contemporary silhouette, this first collection perfectly aligns with Givenchy's elevated style.
20.) Paco Rabanne
Paco Rabanne is known for its iconic blend of Parisian effortlessness & metalwork techniques, with Julien Dossena at the helm. The brand is also well known for its fragrances.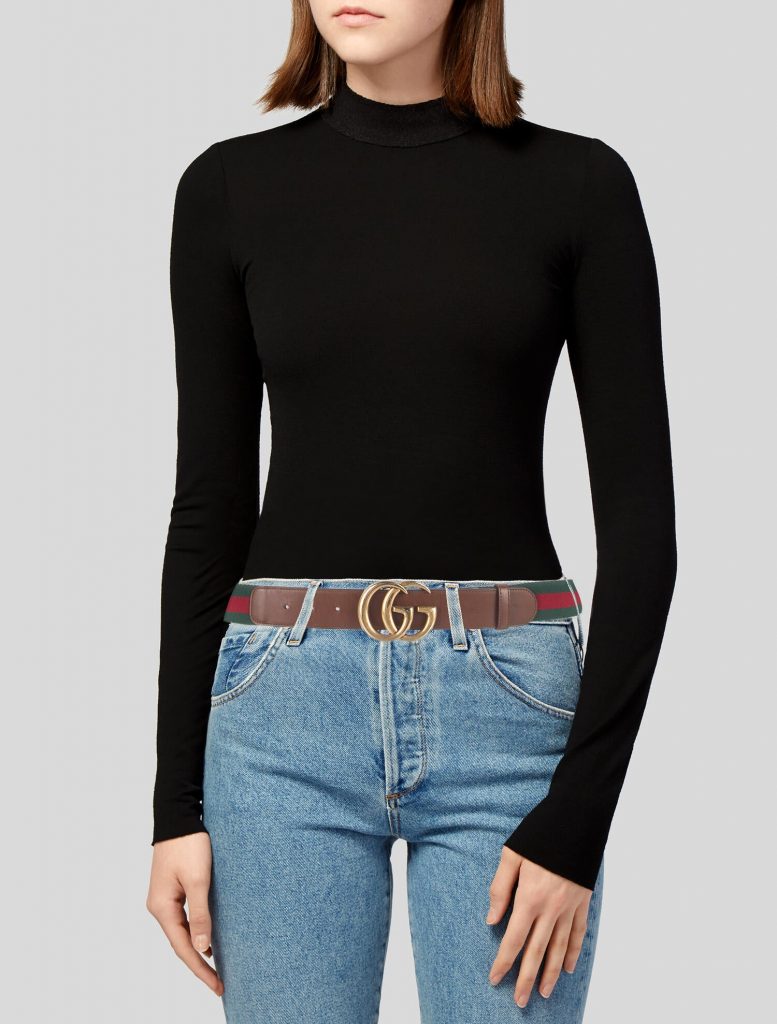 Bonus: What Goes Around Comes Around
One of my favorite sites for buying discounted Gucci (and many of the other designer brands on this list) is What Goes Around Comes Around. WGACA buys and sells secondhand designer pieces from many of the designer brands listed in this post! Plus, all of the items on their site are verified for authenticity – and you can easily resell your designer pieces on WGACA to make room for more designer goodies in your closet!
More sites for discounted Gucci & designer brands like Gucci
Bonus: Rent the Runway
Another great option for designer pieces is Rent the Runway. Rent the Runway lets you explore different styles, discover designers, and try new things from the largest designer rental closet. You can get monthly rental shipments or rent for a single event. They have different plans, depending on how many items you want to try each month.
What are some of your favorite designer brands like Gucci? Let me know in the comments!