20 Best YSL Bags to Invest in for 2023 & Beyond
These are the best YSL bags to buy in 2023. These bags are timeless and hold their value. They range from the classic Loulou bag to the new Le Maillon Bag and beyond!
No other designer brand can hold so much fashion influence in just three letters but YSL. It represents the best in French haute couture and luxury fashion—with Yves Saint Laurent and his partner Pierre Bergé—as its legendary founders. Even with its rebrand to Saint Laurent in 2012, YSL's sleek and sophisticated design infused with modern elegance makes it the go-to brand of famed designers and stylists for inspiration, as well as the top choice of fashion connoisseurs everywhere for luxury bags, accessories, and RTWs.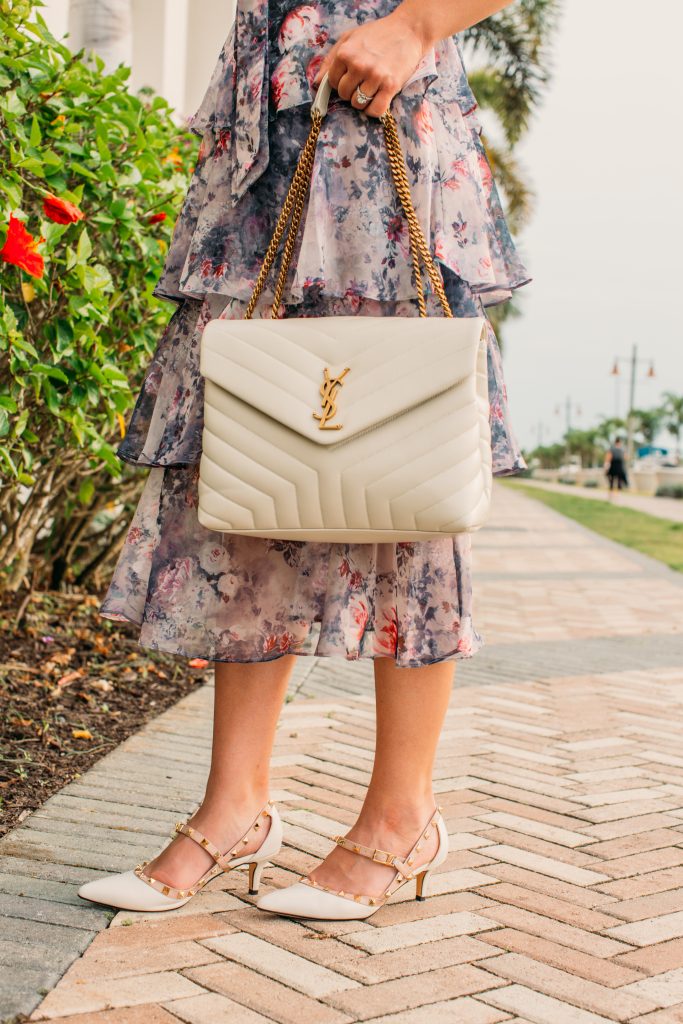 Have Clothes, Will Travel uses affiliate links. Meaning, if you click a link and make a purchase, Have Clothes, Will Travel gets a very small commission at no extra cost to you. Thank you for supporting the brands that make this blog possible!
Why is YSL so Popular?
The brand's popularity stems from Yves Saint Laurent's revolutionary and bold approach to contemporary women's fashion since the '60s (Le Smoking tuxedo suit for women) with emphasis on his creative designs that are inspired by art (Pop Art, Ballet Russes, Picasso, and Van Gogh) and the exotic places he traveled to (Morocco, Turkey, India, and China). Vogue also cited the iconic designer as one of the greatest designers of the 20th century and the first to put art on the runway, further adding to Saint Laurent's global and cult-like following.
Why is YSL so Expensive?
As with any luxury brand, a Saint Laurent piece comes at a hefty price tag, but you're assured it's going to be a forever item in your closet. High-quality leather and craftsmanship, unique sewing style, subtle tailoring, and sophisticated design make up Saint Laurent's expensive price point. They also hold their resale value, should you want to part with them. (Check out current resale prices on The RealReal and LXRandCo and Vestiaire Collective.)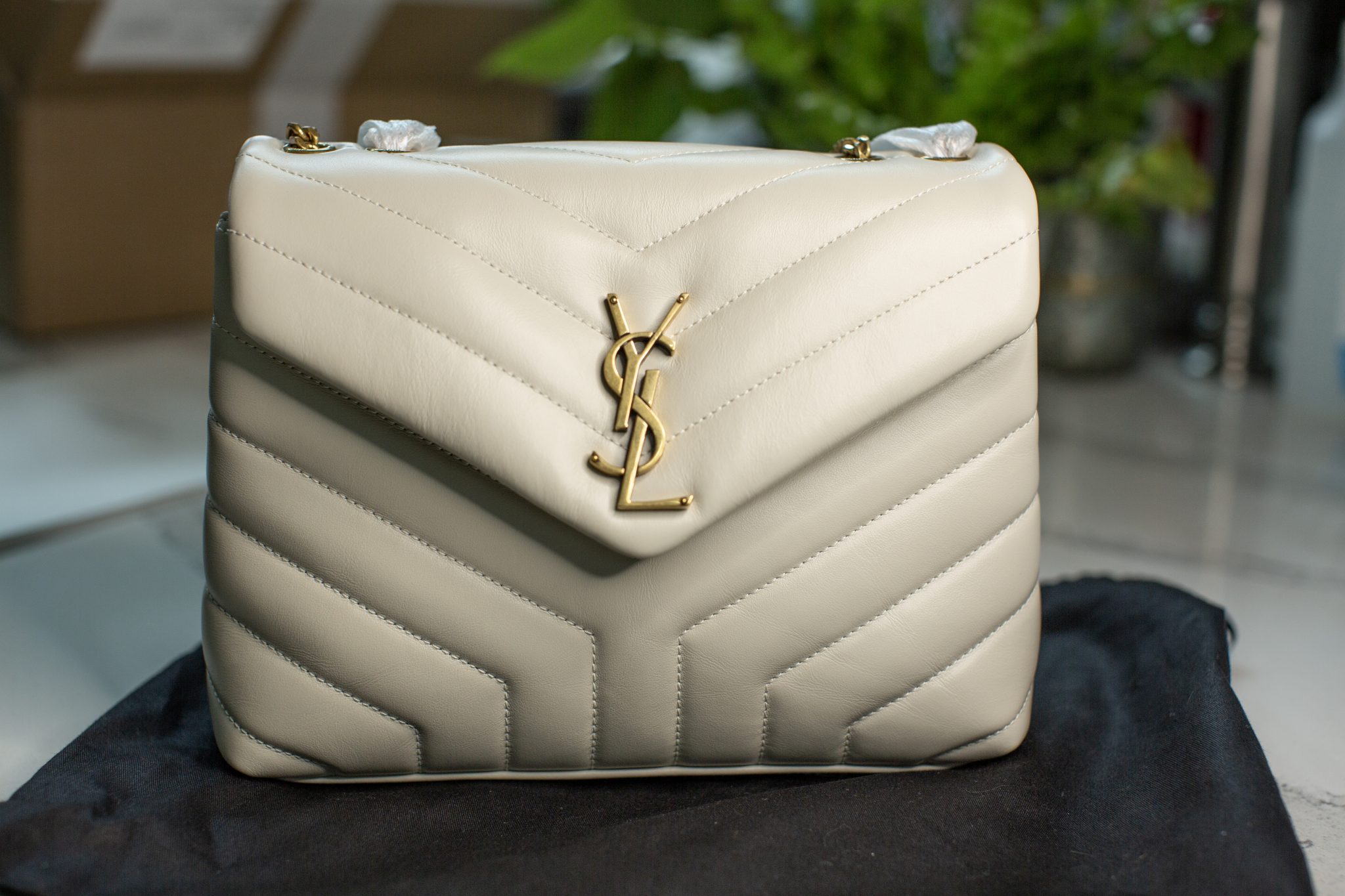 Where to Buy a YSL Bag?
Buying directly from YSL is the most popular way to buy a YSL bag. Of course, visiting a boutique is ideal, but if you are like me, and don't live near a YSL Boutique, you can also order directly on their website. YSL has fast shipping, (the YSL bags I ordered only took 2 days to reach my address in Wisconsin, USA.), and YSL has very easy and free returns.
However, if the YSL website is sold out of the color or size you are interested in for a specific YSL bag, these are other online stores I have personally shopped on and recommend for designer purchases:
Now, here are the best YSL bags to invest in for 2023 and beyond! I'm also happy to answer any questions in the comments section at the end of the post.
The Best YSL Bags to Buy in 2023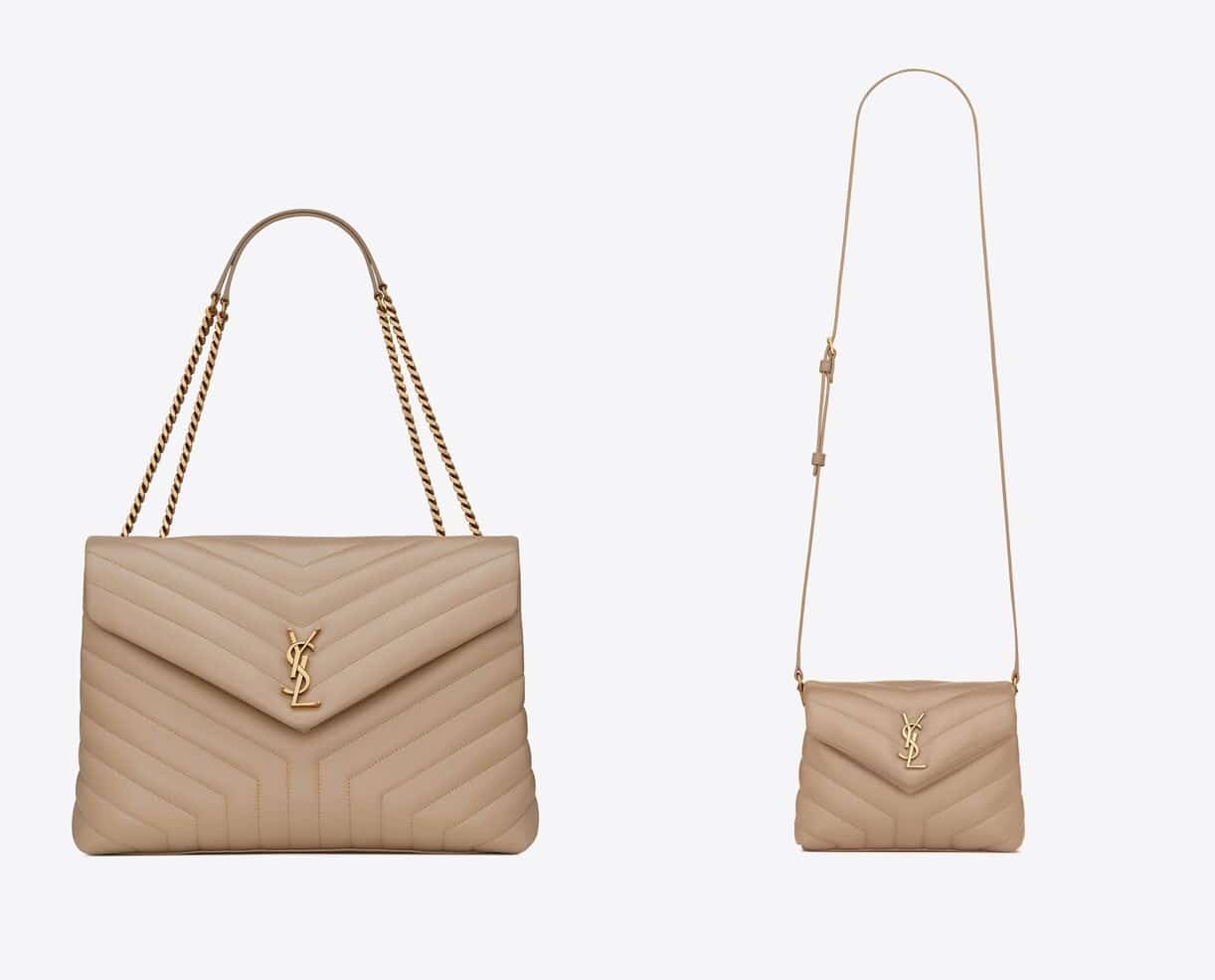 LouLou Bag
One of Yves Saint Laurent's most recognizable and enduring pieces is the LouLou bag named after the designer's muse and close friend, LouLou de la Falaise. Its defining characteristics include the iconic quilted chevron finish, box-shaped silhouette, front flap closure, and the gold-toned YSL emblem in the middle. It features a magnetic closure and padded shoulder straps for convenience and comes in 15 colors in soft quilted leather or suede. Simple, spacious, and stylish, the square-shaped LouLou is an all-season bag that's a breeze to style with any outfit, especially the blanc vintage, noir, and dark beige color.
Lou Bag
Pro Tip: If you have never purchased a YSL bag and are looking to invest in your 1st YSL Bag, I highly recommend starting with the Lou. It is a very versatile and timeless bag. (This is the most-used designer bag in my wardrobe.)
Modeled after the LouLou bag, the Lou is one of YSL's best-selling styles due to its practical sizing and modern rendition of the vintage-inspired camera bag. The Lou is an elegant everyday bag that can take you from day to night with practical details like an adjustable shoulder strap and an exposed zipper fastening. Quintessentially YSL, the luxe detailing of the Lou bag is the gold-toned emblem, signature chevron matelassé stitching, and detachable chunky tassel at the side. The croc-effect and quilted leather are fan favorites, but if you want something bolder, the Lou in suede and burgundy finish might suit you best.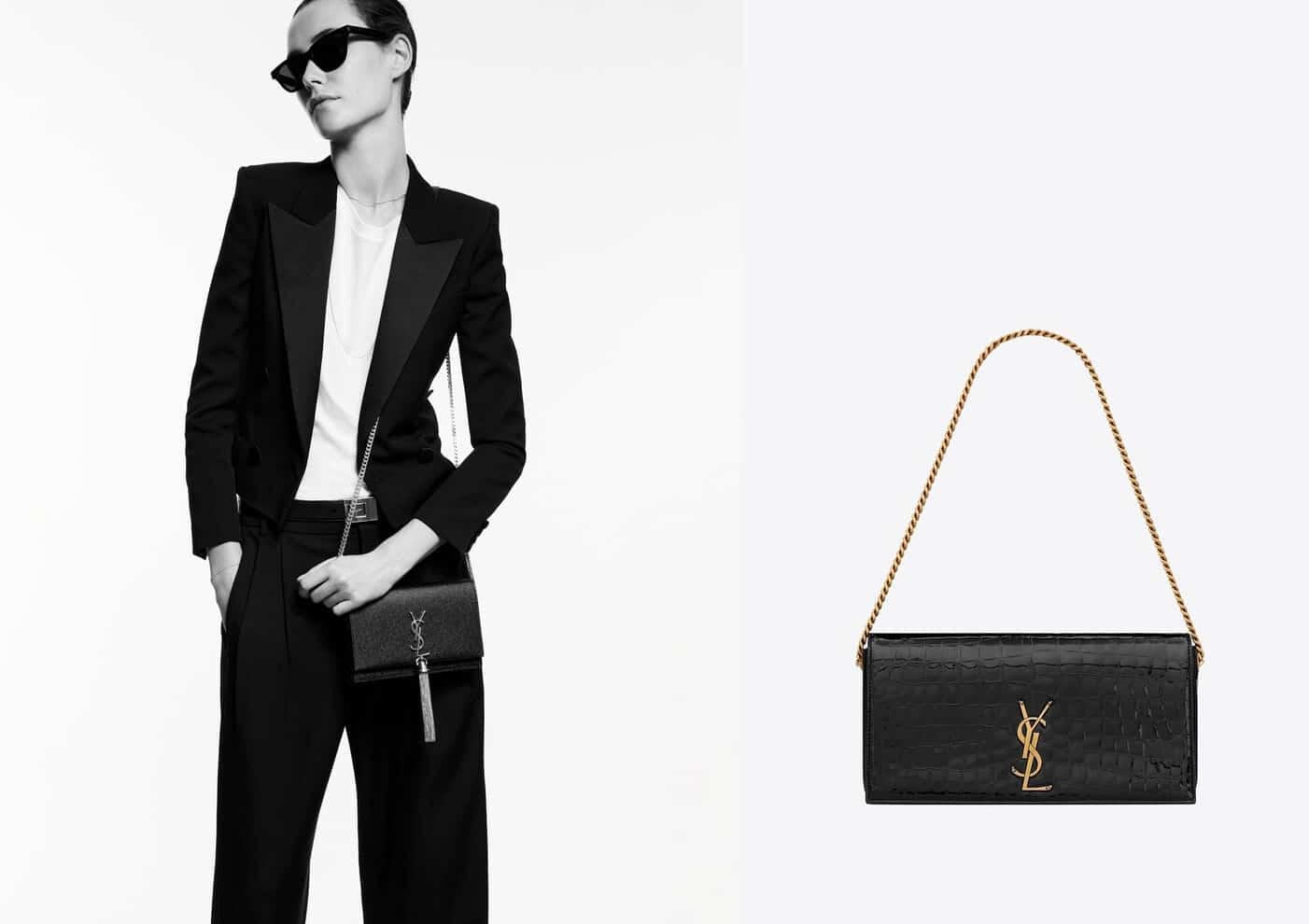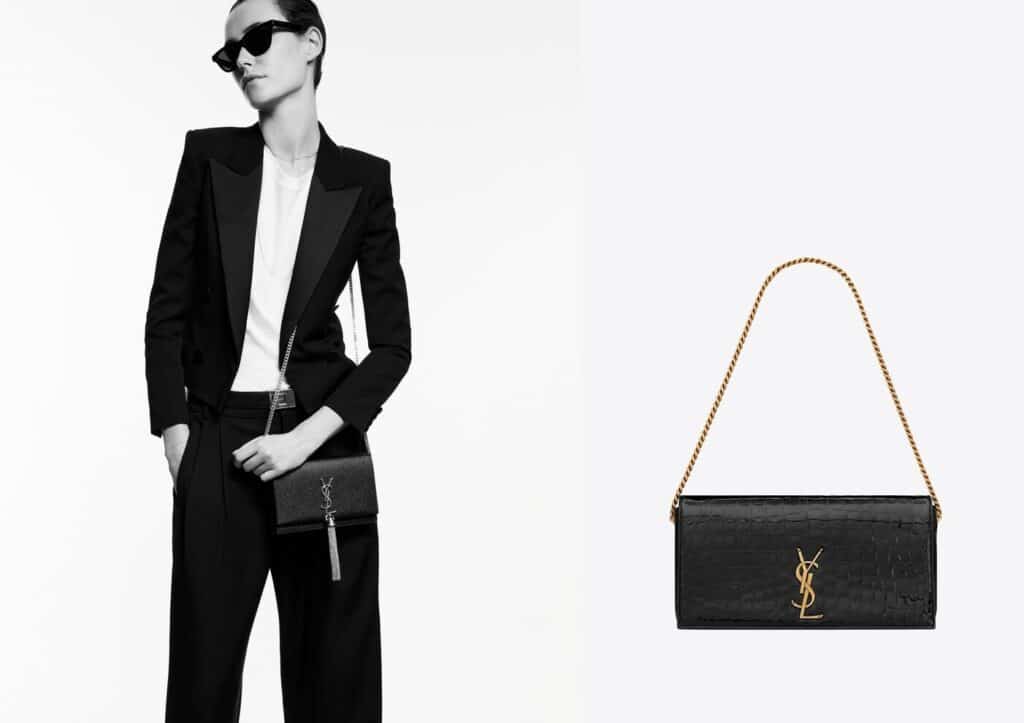 Kate Bag
The Kate is one of Saint Laurent's most glamorous and enduring evening bags that complement any style of eveningwear. It's hallmarked by a classic rectangular shape; simple and elegant in design but will surely stand the test of time. A delicate golden tassel hangs below the YSL emblem, a striking element of the Kate, as well as a removable gold chain strap that transforms it from a crossbody day bag into a sexy evening clutch. The Kate comes in leather, shearling, and suede material tastefully embellished by gold, black, or silver hardware.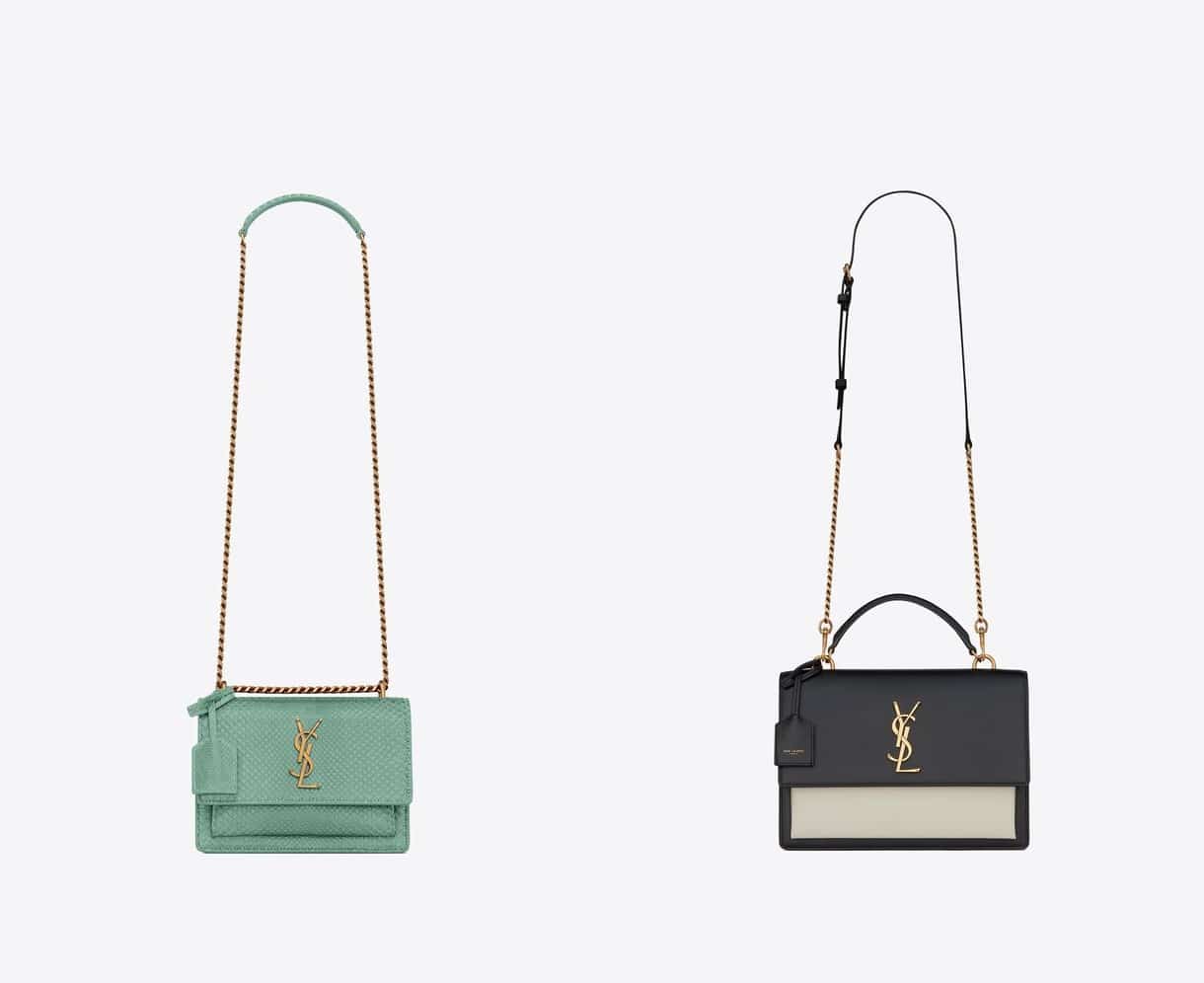 Sunset Handbag
The Sunset is one of Saint Laurent's go-to accessories for work and play and is a fashion minimalist's staple. This no-fuss, well-structured bag has foldable accordion sides and a front pocket so you can keep all your essentials while staying organized. The sleek detachable leather tag is an added appeal for the Sunset, as well as the YSL emblem and chain strap. The top handle option adds further refinement to your wardrobe during formal events, while the crossbody version is ideal for casual weekend getaways. The Sunset is versatile in that it has numerous colorways and styles to suit whatever mood or occasion you're in.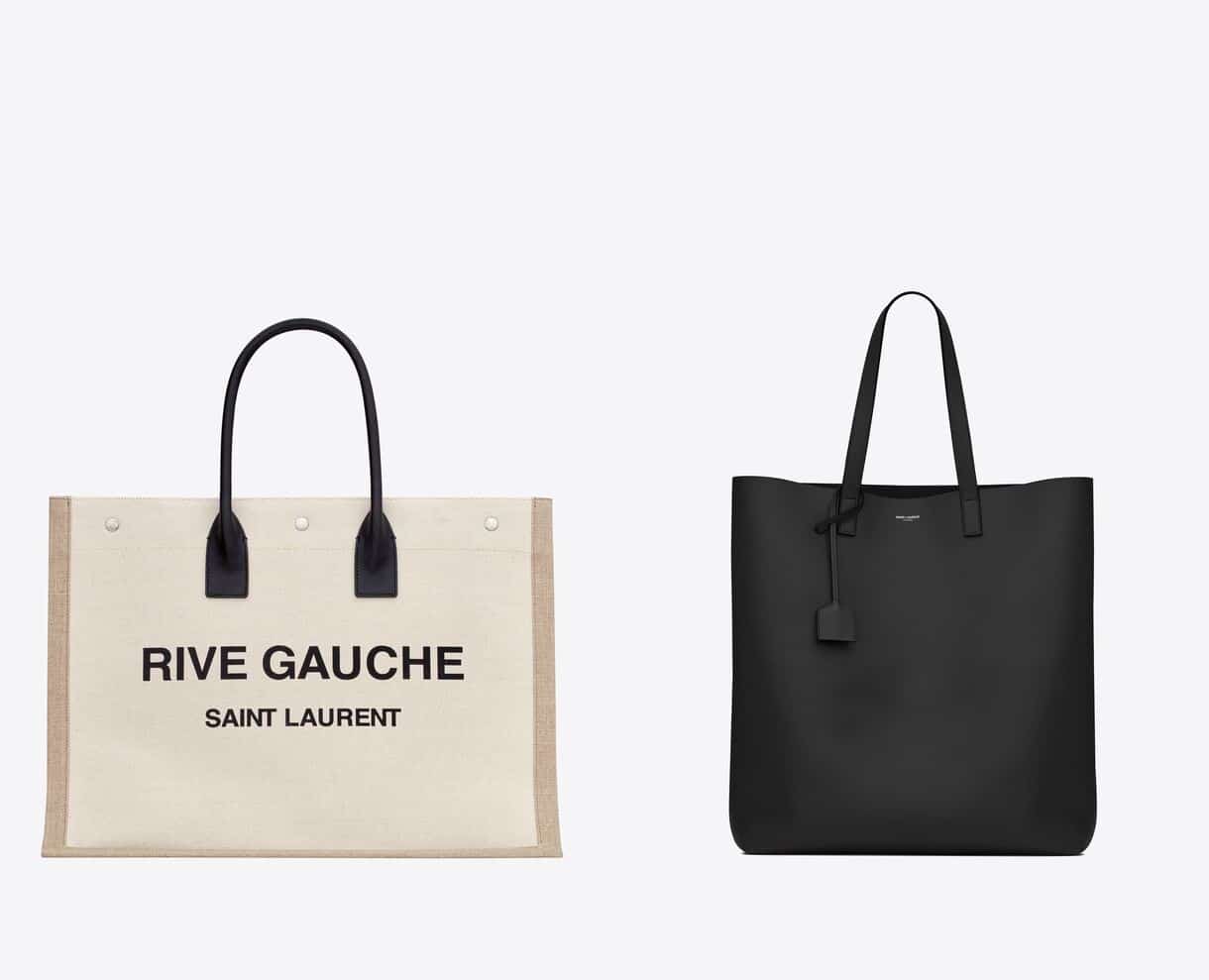 Shopping Tote
The essential bag for women on the go, Saint Laurent's Rive Gauche Shopping Tote is the ideal travel and errand companion that'll stay true to you from work to vacation. This designer carryall features a spacious compartment that can fit important documents, gym shoes, a laptop, and even a sleepover bag while keeping you looking fresh and stylish. Choose iterations like the iconic Rive Gauche Tote made from sturdy linen canvas or go classic with the supple leather version—an unstructured wide rectangle or tall Shopping Tote that pairs well with a chic denim and T-shirt combo or casual workwear.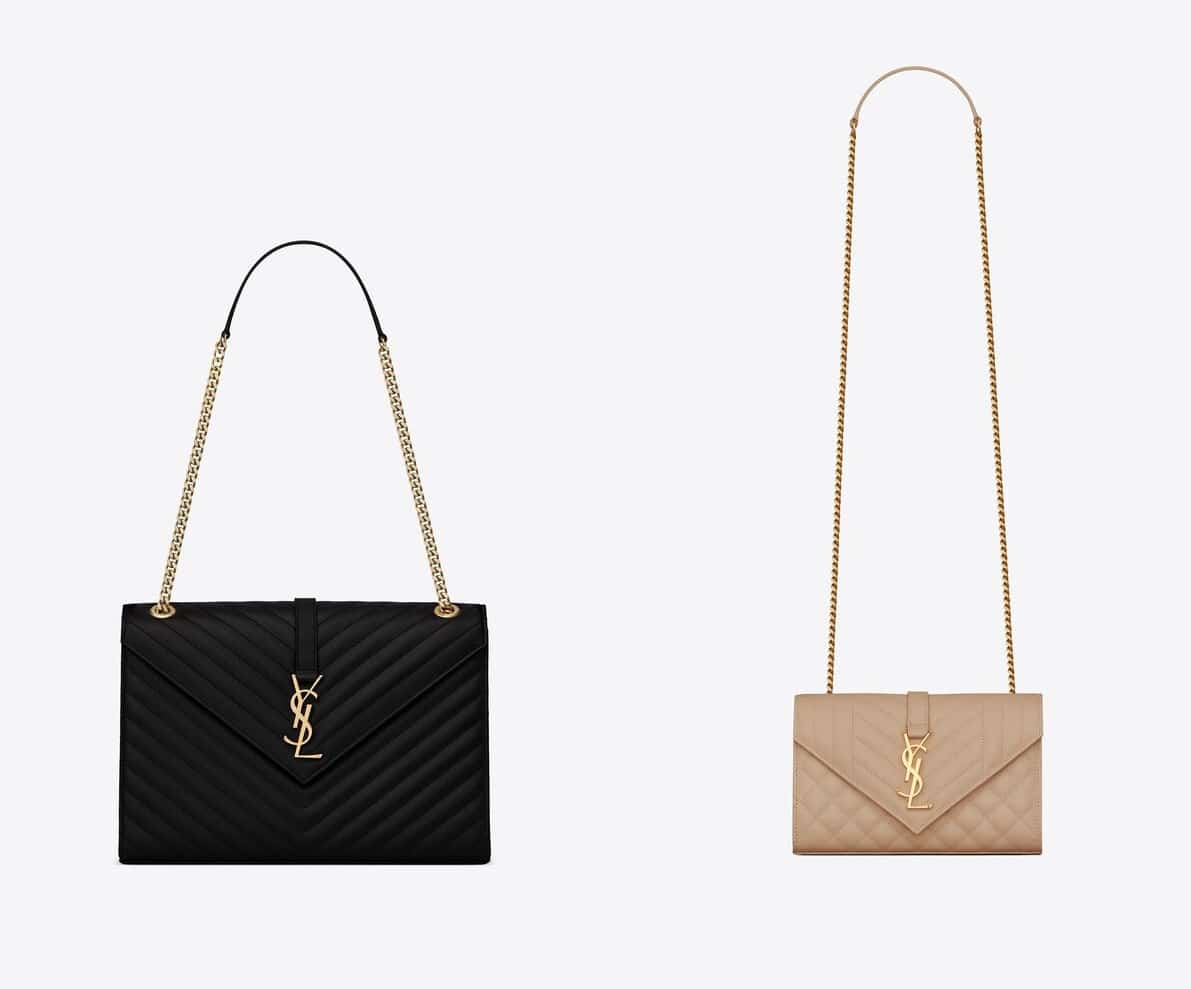 Envelope Bag
An ultra-compact bag for when you just want to carry the essentials at a dinner function or party. The Envelope bag is a mix of LouLou's charming looks and Sunset's elegant structure. It features luxe textured leather with three quilted patterns (vertical, chevron, and diamond) and keeps its shape even if you don't put all your essentials inside, hence the name Envelope. You can wear it in three ways: as a shoulder bag, wristlet, or clutch. There's also a large pocket at the back to put your mobile phones and cards for easy reach and it comes in small, medium, and large sizes in matelassé leather, suede, and shearling.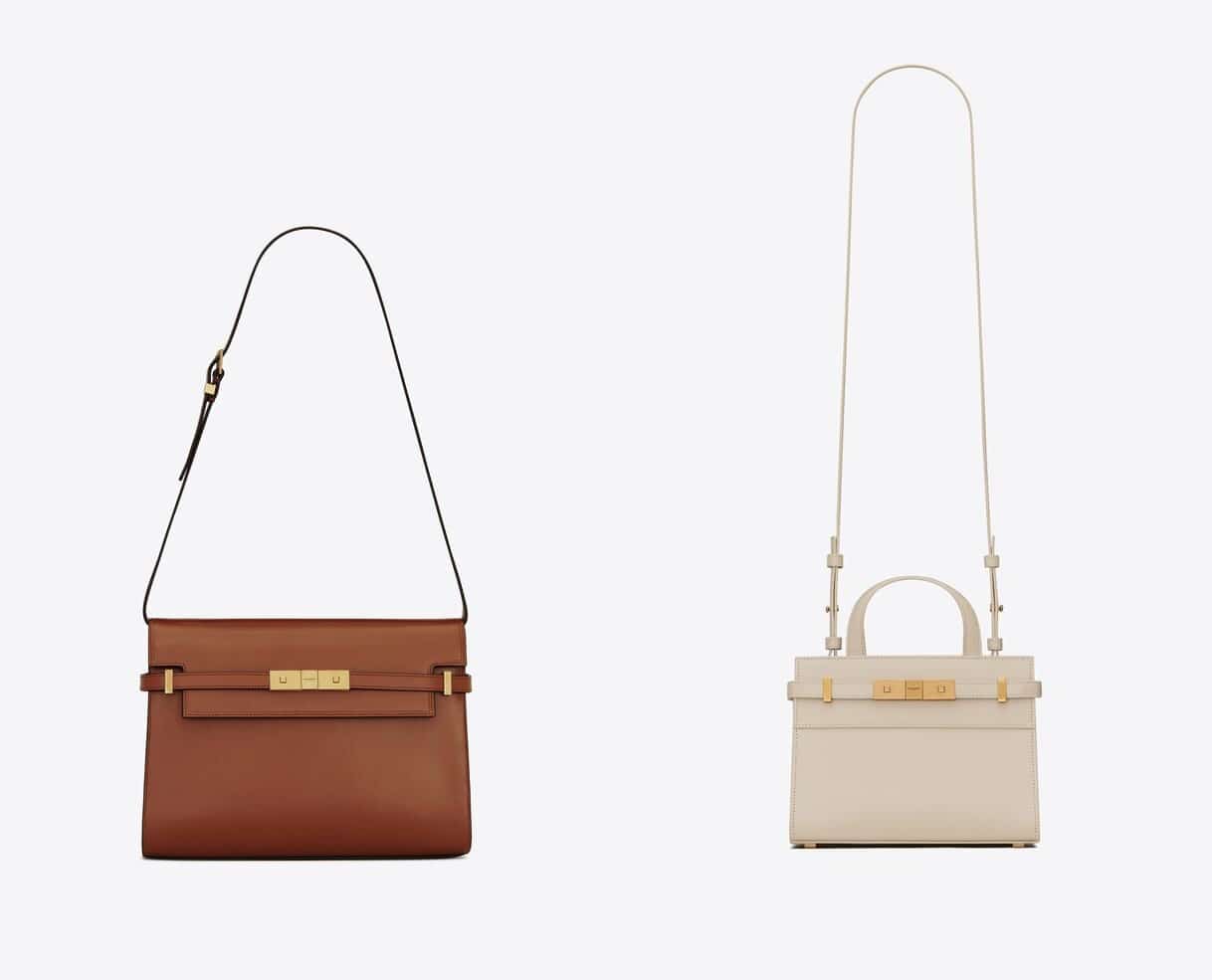 Manhattan Bag
Saint Laurent's boxy-shaped Manhattan Bag bears similarities with the Hermès Kelly Bag, but it's YSL, so you're still getting a designer piece at a fraction of the cost. The Manhattan Bag has a clean and minimal detailing but can serve the busiest city gal from AM to PM with sizes running from nano to large that can fit a laptop. It features a click-flap closure and unique buckle fastening, as well as an adjustable strap that you can wear close to the hip, over the shoulder, or as an oversized clutch by simply tucking the strap away. Contrary to the usual oversized YSL emblem seen in most handbags, the Manhattan is logo-less for a cleaner and understated look and only a trained eye can guess it's one of Saint Laurent's chicest pieces.
Read next: 8 Affordable Hermès Bag Look-Alikes You Can Buy Online
Collège Bag
Sharing similarities with LouLou's chevron detailing, YSL's Collège Bag lends a more casual, on-the-go vibe and is a popular first-time designer bag of choice for many. Roomy, versatile, and made for stylish all-day wear, the Collège Bag features an envelope-style magnetic clasp closure, a large back pocket, top handle, and a detachable chain strap that's easily converted to a crossbody or shoulder bag. Coming in medium and large sizes, the Collège Bag's supple leather, monogrammed logo, and perpetual rectangular silhouette exemplify the best of Saint Laurent's leather arm candies.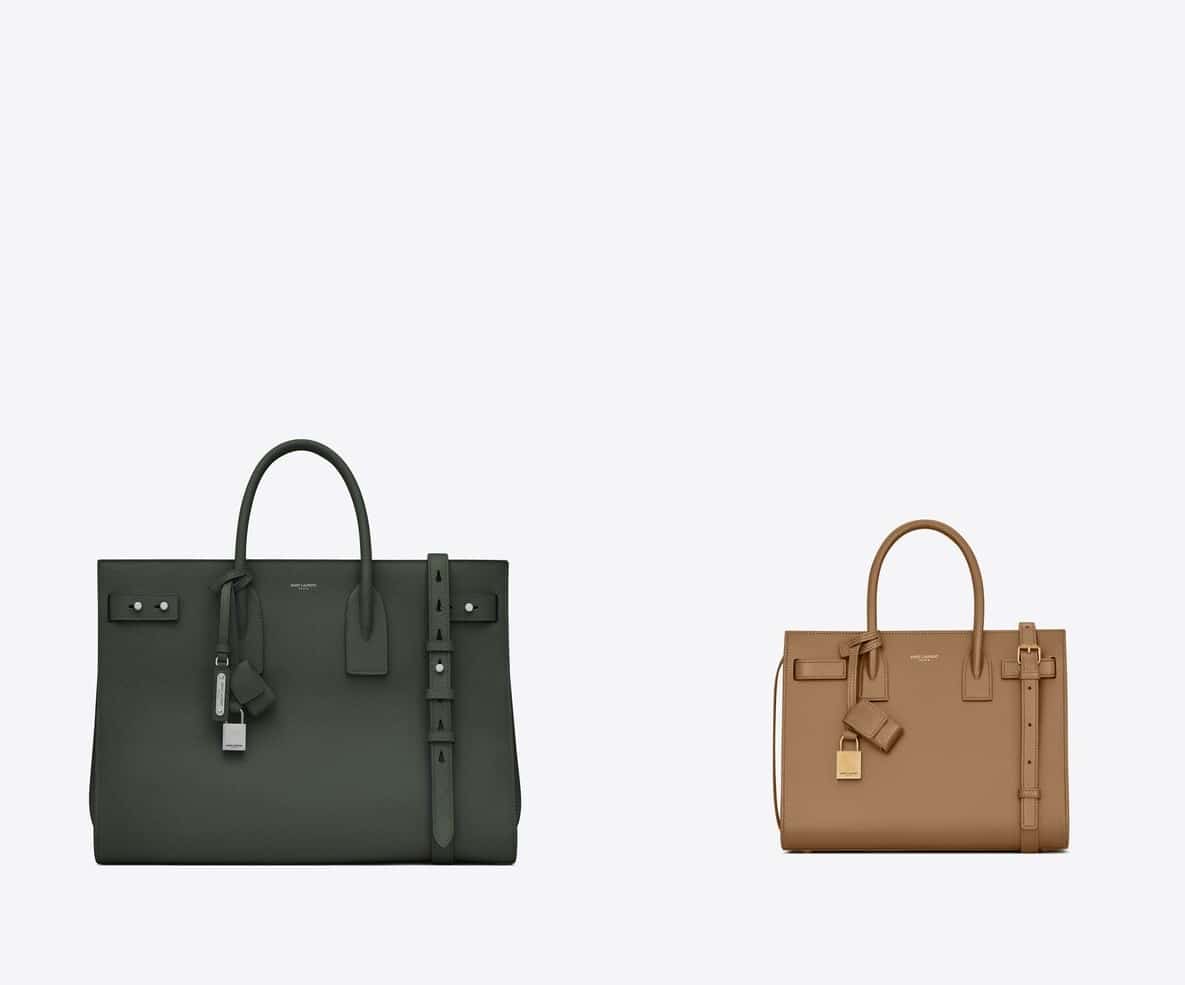 Sac du Jour
Translated from French as "bag of the day", Sac du Jour is the best office staple to invest in due to its minimalist and understated style. The larger sizes also work best for weekend getaways or as a carry-on when traveling on a plane. The smart accordion side panels leave ample space for all your essentials and functions well on days when you need to carry more weight. The Sac du Jour has varying sizes (small to ultra-large) to fit your style and function and features a chic padlock and keychain attached to a detachable lanyard—giving it an elegant but edgy aesthetic. It's stamped with a discreet Saint Laurent logo for a luxurious touch.
Le Carré
A satchel-inspired bag translated from French as "the square", Le Carré is one of Saint Laurent's well-crafted boxy handbags that pack minimalist power. It has a roomy interior with a zipped pocket, as well as an adjustable strap that you can style over the shoulder or as a crossbody. Like Sac du Jour's discreet branding, Le Carré has a small Saint Laurent text engraved on the square clasp hardware. The black and blanc vintage version are classic contemporary bags that will suit your everyday wardrobe and will serve you for years to come.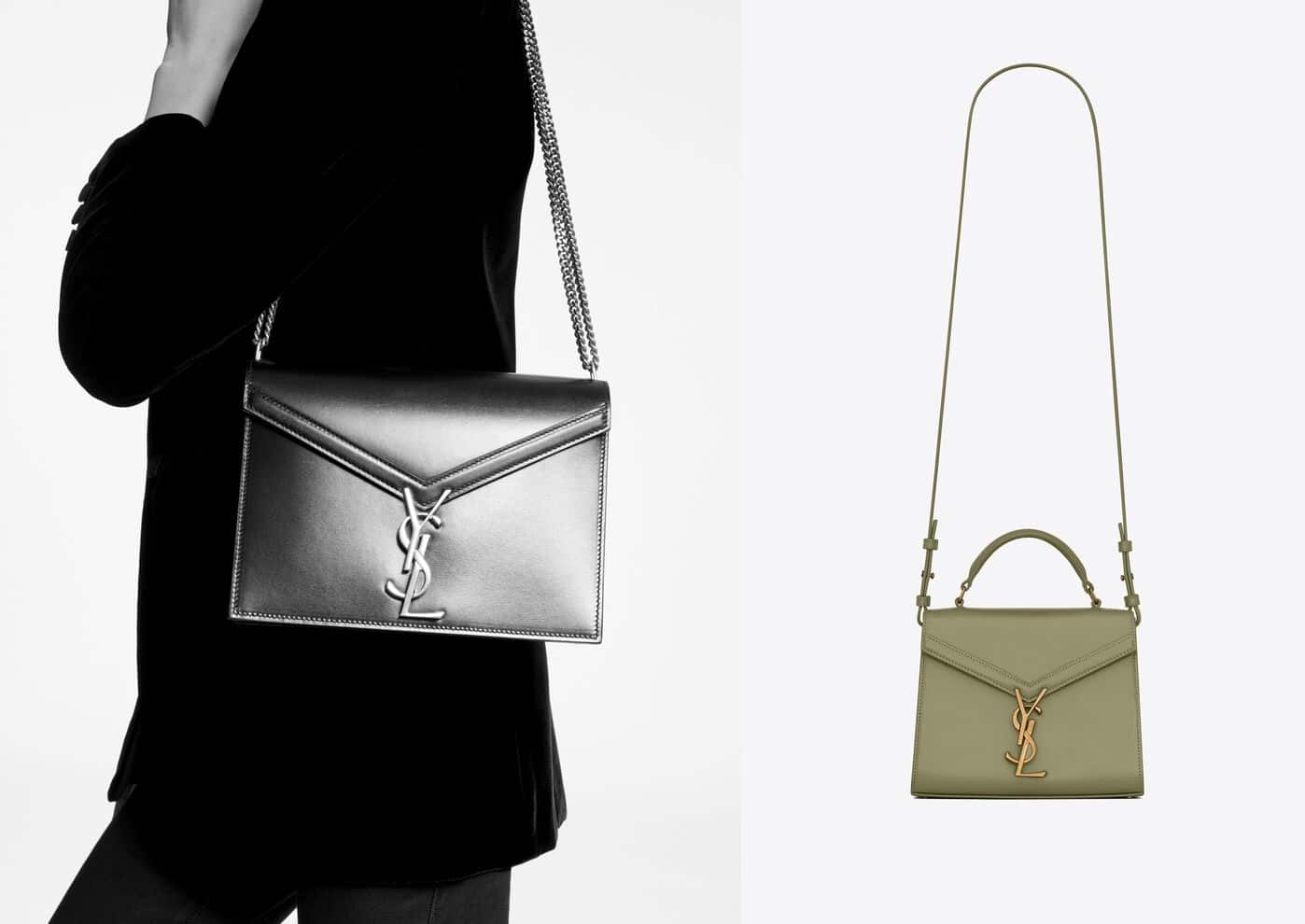 Cassandra Bag
Nothing says you love the Saint Laurent brand than sporting the Cassandra bag. Embodying true chic French fashion in croc-effect or neutral finish, the Cassandra is dedicated to Adolphe Mouron Cassandre, the artist behind the iconic Yves Saint Laurent logo prominently displayed as the bag's main hardware. It has one of the best top handles in a YSL handbag and makes any outfit look polished. It features a square shape, envelope flap, clasp closure, and a detachable strap that can be carried as a crossbody, as well.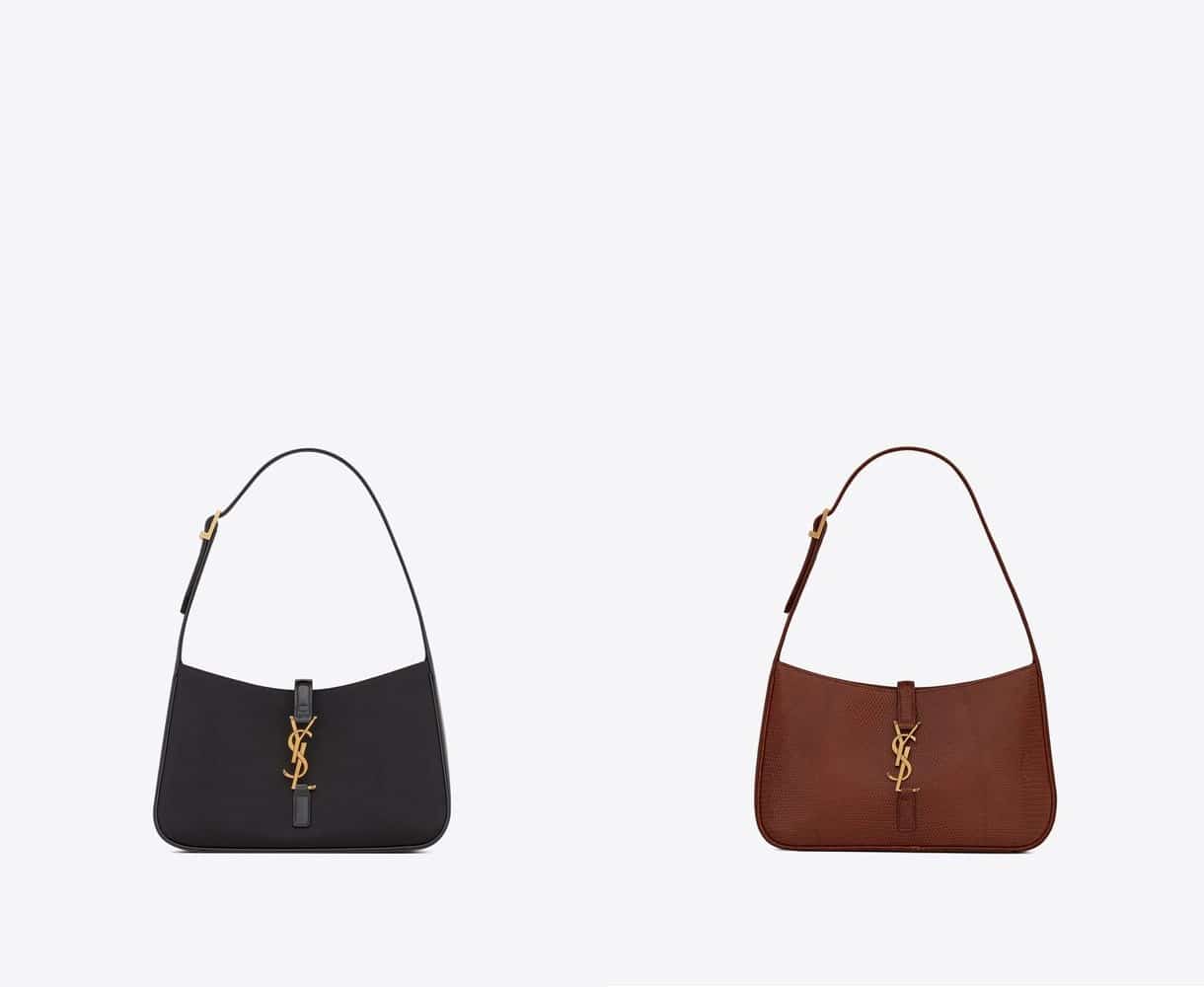 Le 5 à 7 Hobo Bag
A petite shoulder bag that works for both day and night, the Le 5 à 7 Hobo Bag is a bestseller for its '90s minimalism vibe and chic YSL hardware. Ideal for storing your mobile phone and other small essentials on social affairs, this bag features a rigid silhouette that positions well under the arm. Meanwhile, the strap with a stunning gold buckle can be adjusted to your preferred length—on your shoulder, by hand, or under your arm. Without a doubt, the Le 5 à 7 Hobo Bag exudes casual elegance in any event you find yourself in.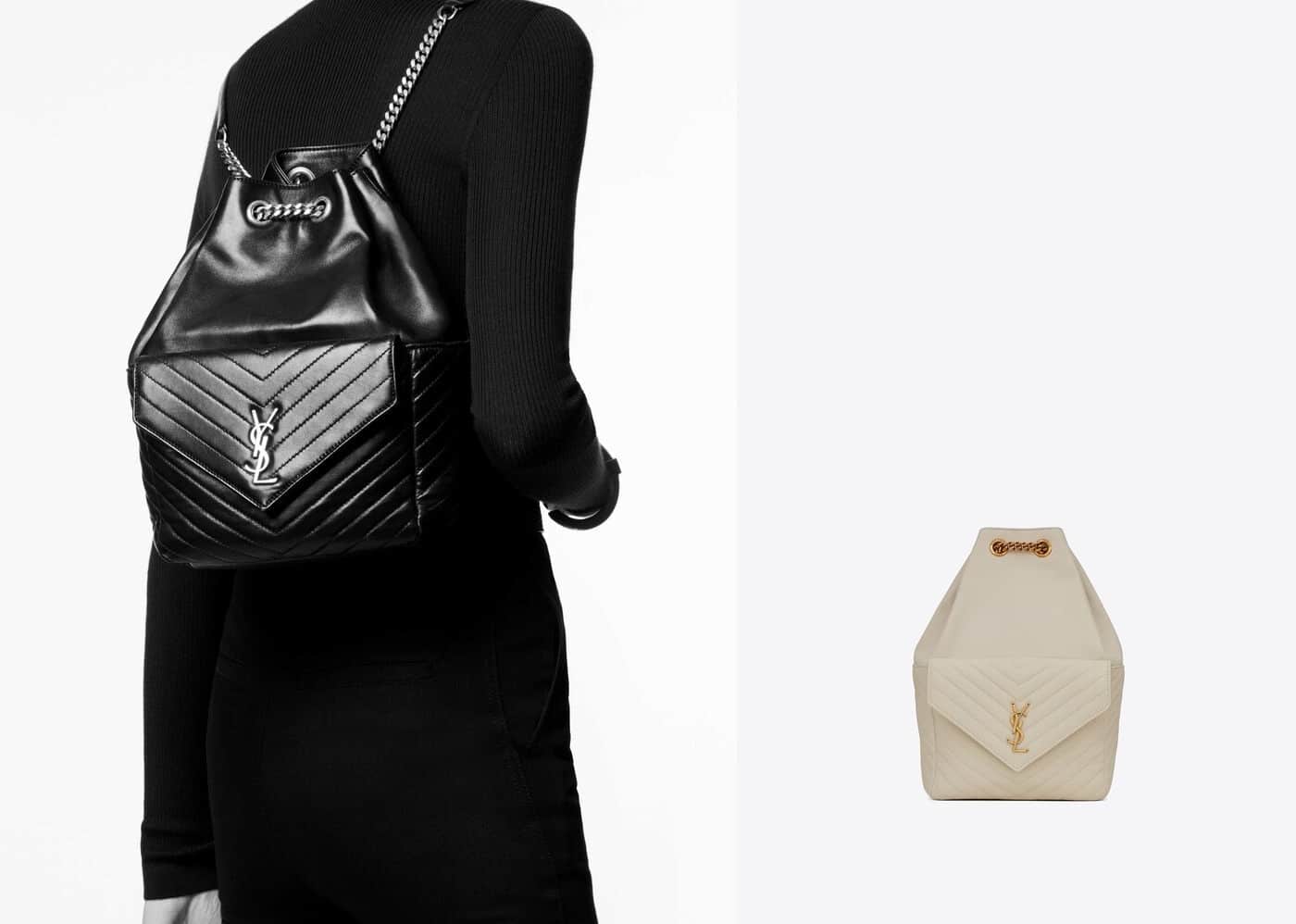 Joe Backpack
Leaning more toward the '90s grunge aesthetic, Saint Laurent's version of this classic staple similar to Chanel and Prada is the Joe Backpack—a bucket-style bag with a unique drawcord fastening. Besides the roomy interior, it features a front pocket embellished with the YSL logo, a classic chevron stitching, and comes in luxurious lambskin leather, as well as in suede and shearling. Its simple but functional design and color (black, blanc vintage, and vert fonce) make the Joe Backpack a no-fuss closet staple you can easily sling over and pair with any smart to a casual outfit.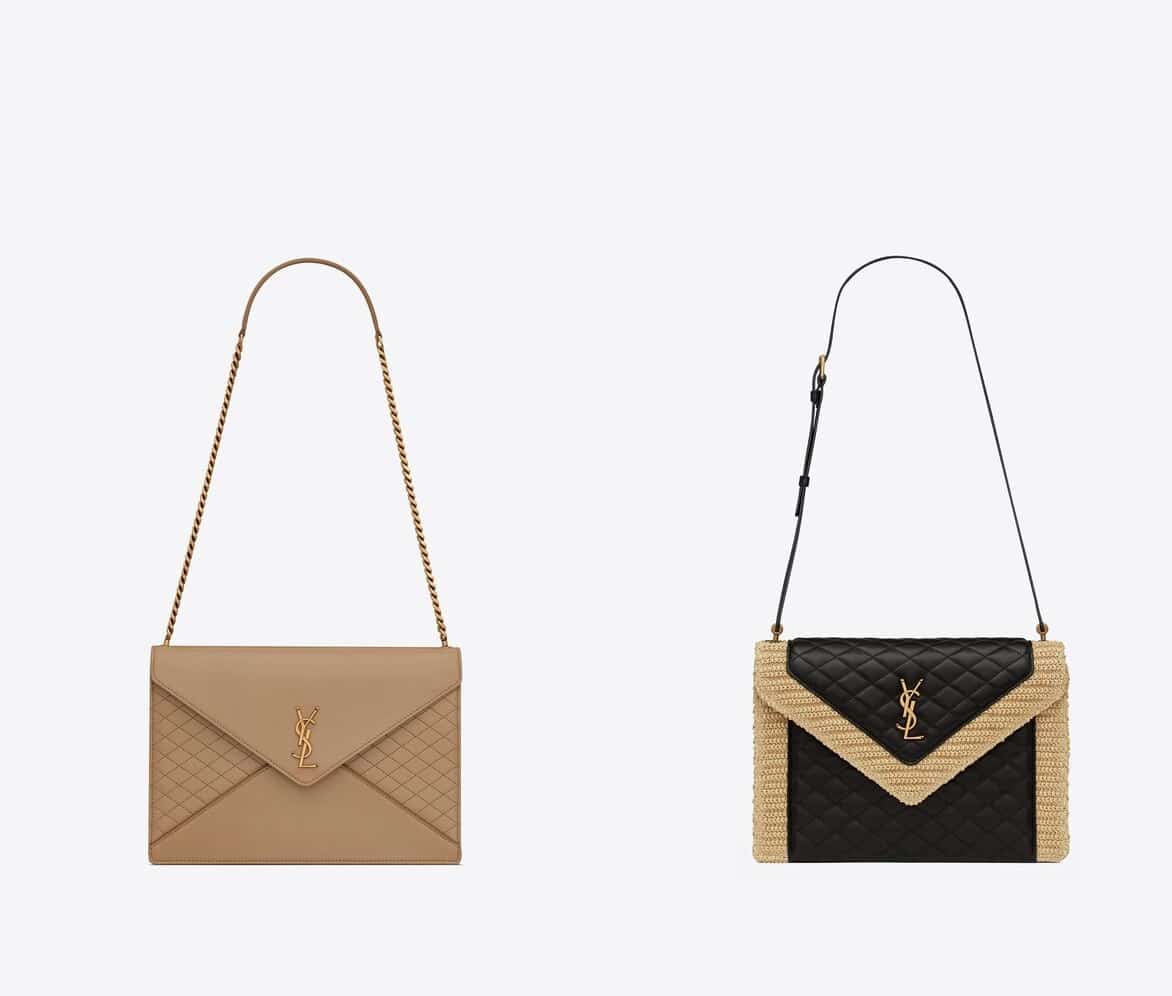 Gaby Satchel
Saint Laurent's Gaby Satchel has a boxy silhouette; it's practical but classy enough for a stylish day out. It takes some of the brand's best handbag features like the envelope flap, accordion side panels, and quilted fabric to create the best crossbody bag. You can be as creatively stylish as you want with the Gaby Satchel as it combines two textures and shades for the ultimate statement look including the quilted leather and raffia or the quilted suede and shearling version. If you want to keep it simple, however, the quilted lambskin in a classic and neutral color is the way to go.
Niki Bag
Those who are struggling to fit their necessities in one bag will appreciate the Nikki Bag, and best of all, Saint Laurent's version of this everyday bag features a gorgeous grunge aesthetic. It has the trademark fold-over flap, chain-link strap, and tonal YSL emblem, and comes in chevron-quilted crinkled leather for a vintage feel any lover of edgy and rock 'n roll style will appreciate. The Niki Bag has compact to large tote sizes making it a great weekend bag that can be worn with casual outfits.
Kaia Bag
One of Saint Laurent's recent releases, the Kaia bag is a crossbody equestrian-style satchel named after model and brand muse Kaia Gerber. It's the perfect casual bag for daily errands that makes you look chic while doing so. In place of the usual chain strap is a leather strap; it also features a round bottom structure, accented stitching, smooth leather finish and an oversized gold-toned YSL emblem. The Kaia Bag has a simple silhouette that can be paired easily with any look and is available in classic colorways.
Uptown Bag
Bring Parisian glamour to your next fancy event with Saint Laurent's Uptown Bag. This little number features an envelope silhouette, flap-over closure, and the YSL metal emblem. It's the bag to bring for uptown soirées and hangouts when all you need is your mobile phone, favorite red lipstick, and cards. Wear it as a clutch or as a sleek shoulder bag by simply sliding a chain under the flap.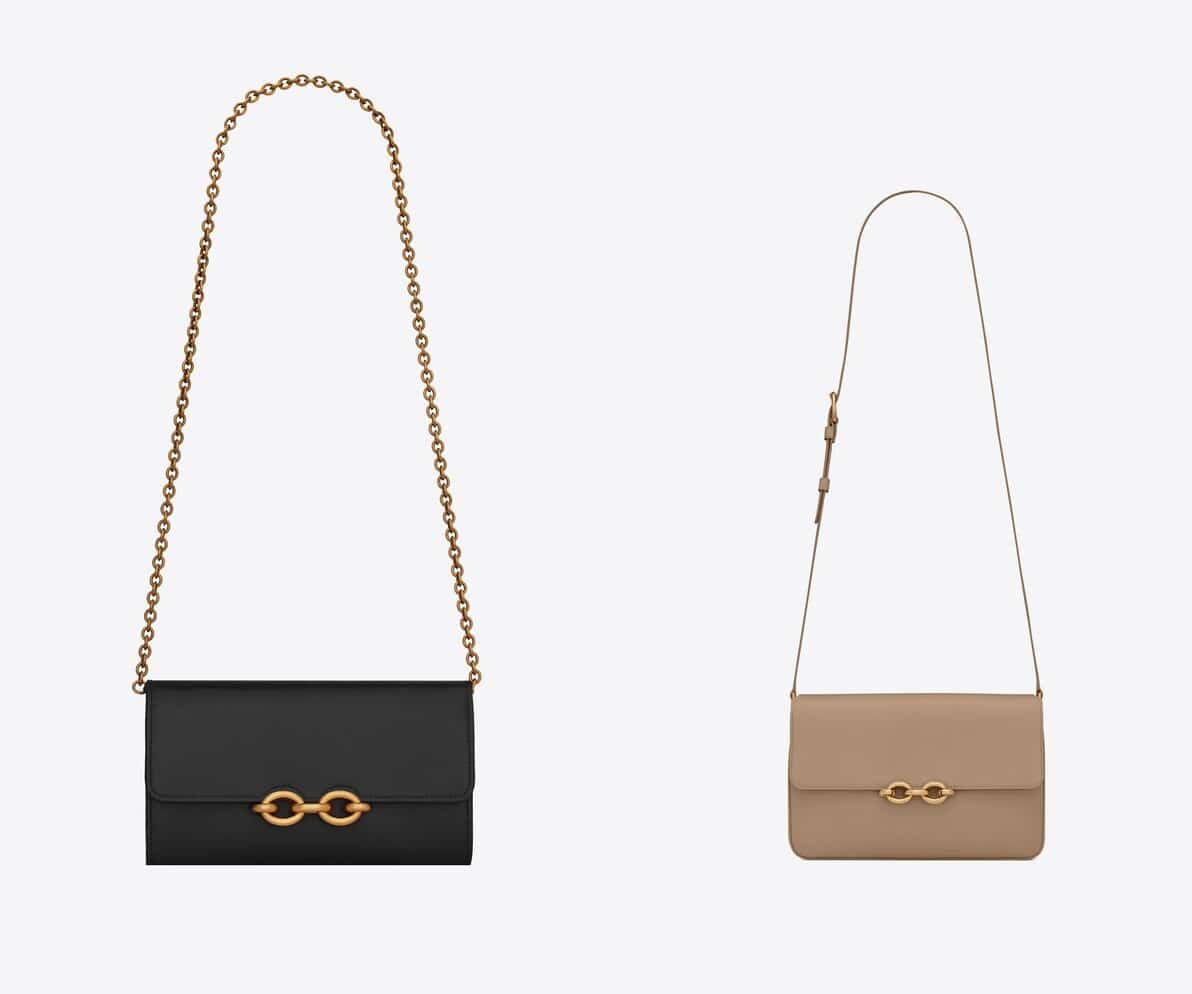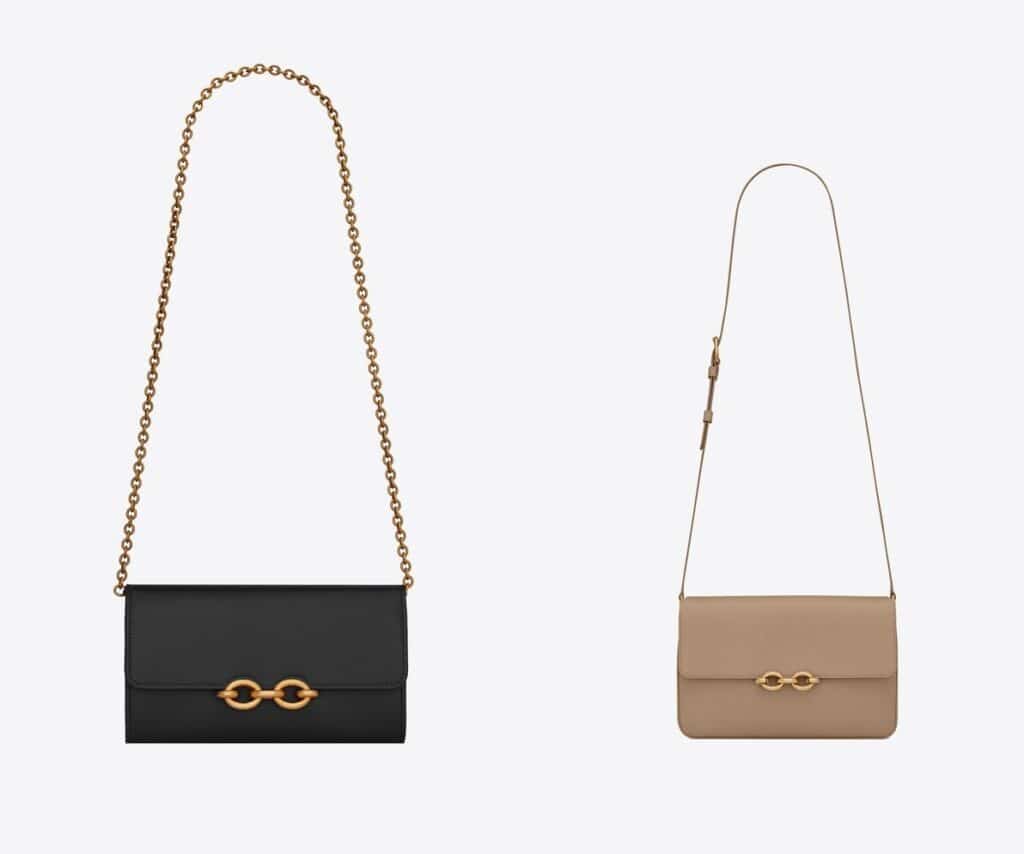 Le Maillon Bag
Like the Kaia, the Le Maillon Bag is also one of Saint Laurent's newest collection combining heritage style with modern appeal. The understated and classic feel of Le Maillon—translated from French as "the link" that's also embellished in front of the bag—makes it an investment piece you can pass down through generations. Its simple design, vintage feel, and clean and structured look make it easy to style every season. The Le Maillon is also subtle enough in a way that while it doesn't don the usual YSL emblem, you'll definitely know it's French high fashion.
Solferino
A new silhouette launched in 2020, Saint Laurent took inspiration from the classic '70s messenger bags and elevated it into a bag you'll carry for decades. Compact yet well-structured, the Solferino has three compartments for all your belongings and has a fold-over flap that lets the YSL logo take centerstage. Current size options range from small to medium in classic white, black, green, red, and navy colorway.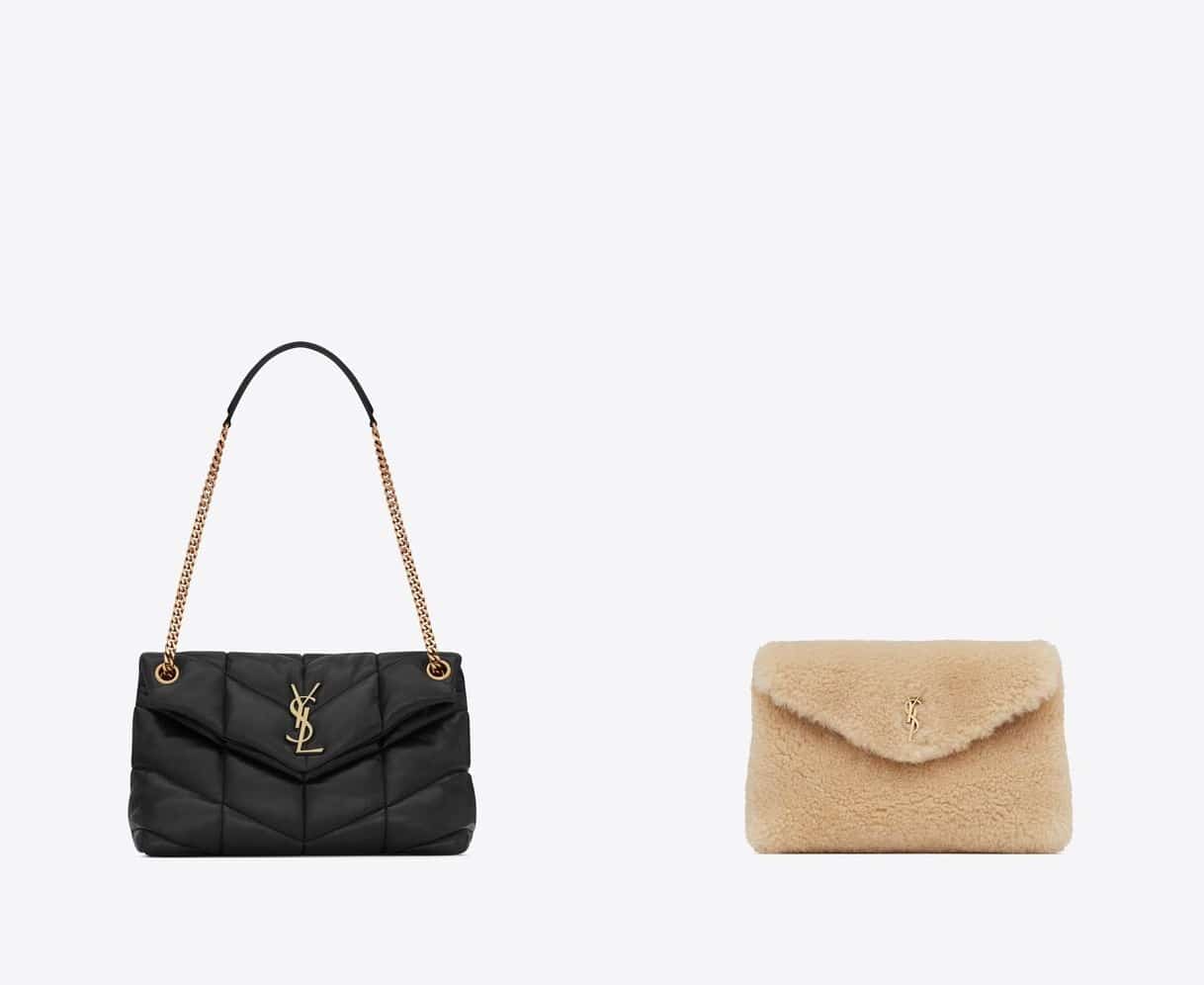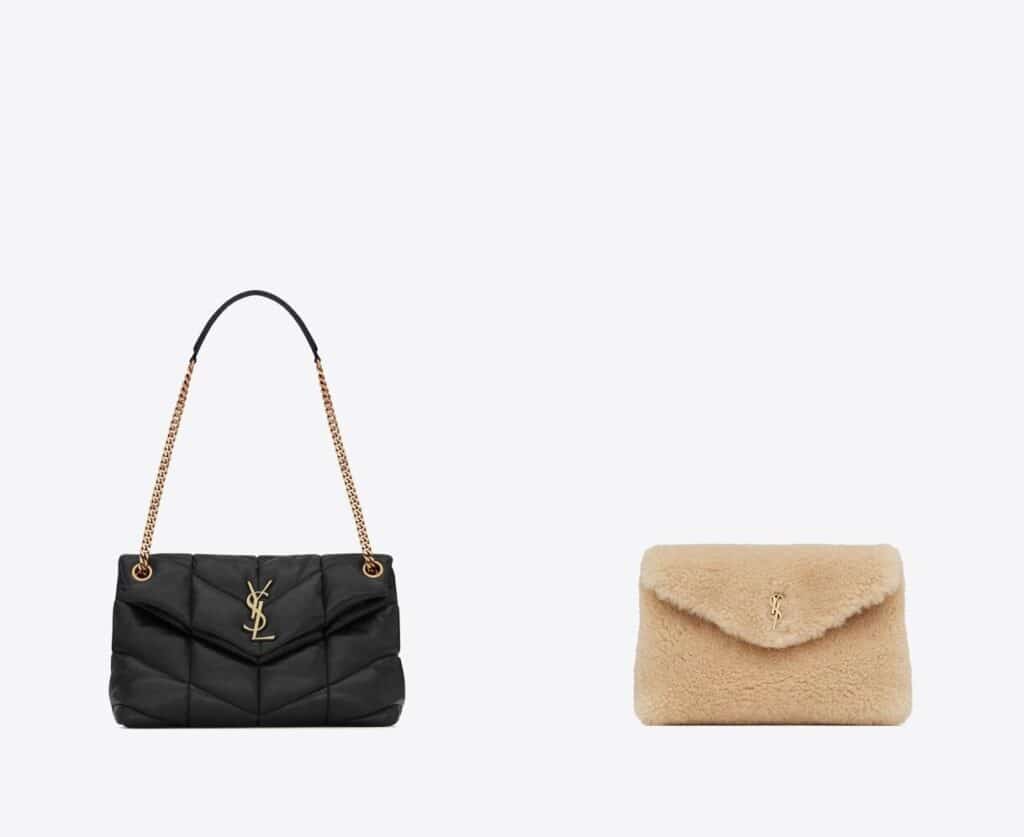 Puffer Bag
A bag that combines the aesthetic appeal of a shoulder bag and the functionality of a crossbody bag. Saint Laurent's Puffer Bag is the cushioned version of its sister, the LouLou Bag, and is becoming a fast cult favorite. It features a large quilted design, a flap fastening, and an adjustable leather strap. Coming in a wide range of colors and fabrics, like the merino shearling and lambskin versions, the Puffer is a dream bag you'll love from fall to winter.