45 Top Designer Brands in 2023 for Clothing, Bags, Shoes, & Jewelry
Nothing compares to the feel of high-end fashion—from unique styles and flattering fits to high-quality fabrics that will last you a lifetime. They exude a timeless, elegant style and confidence that sometimes fast fashion lacks, and like real estate, designer investment pieces increase in value over time (think Hermès Birkin Bag).
It's also ideal to have a designer piece or two for special occasions. From producing the best luxury handbags, and artisanal jewelry, to vegan coats and power suits, here's a mix of the top luxury designer and contemporary designer brands you need to know.
Some of these links are affiliate links. Meaning, if you click a link and make a purchase, Have Clothes, Will Travel gets a very small commission at no extra cost to you. Thank you for supporting the brands that make this blog possible!
Top 10 Luxury Designer Brands for Fashion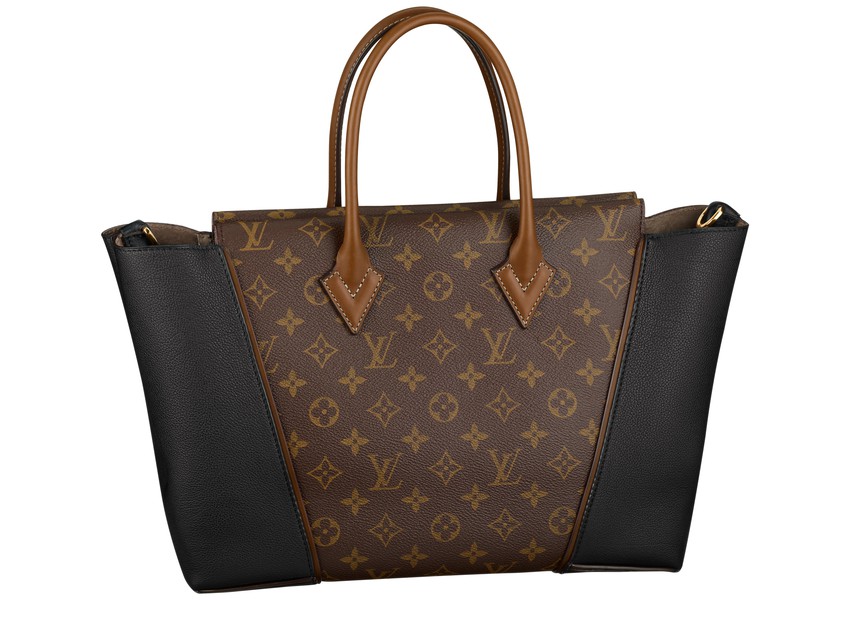 Louis Vuitton
The French heritage brand was founded in 1854 by Georges Louis Vuitton and is known for their high-end leather goods, steamer trunks and luggage, luxury bags, and RTW collection. The brand's iconic LV monogram is visible in most of their pieces and is heralded as one of the world's most valuable luxury brands. A classic Louis Vuitton staple like the Keepall Bandoulière 55 Monogram Canvas is like owning a piece of history as it represents the brand's impeccable craftsmanship and innovative designs throughout the years.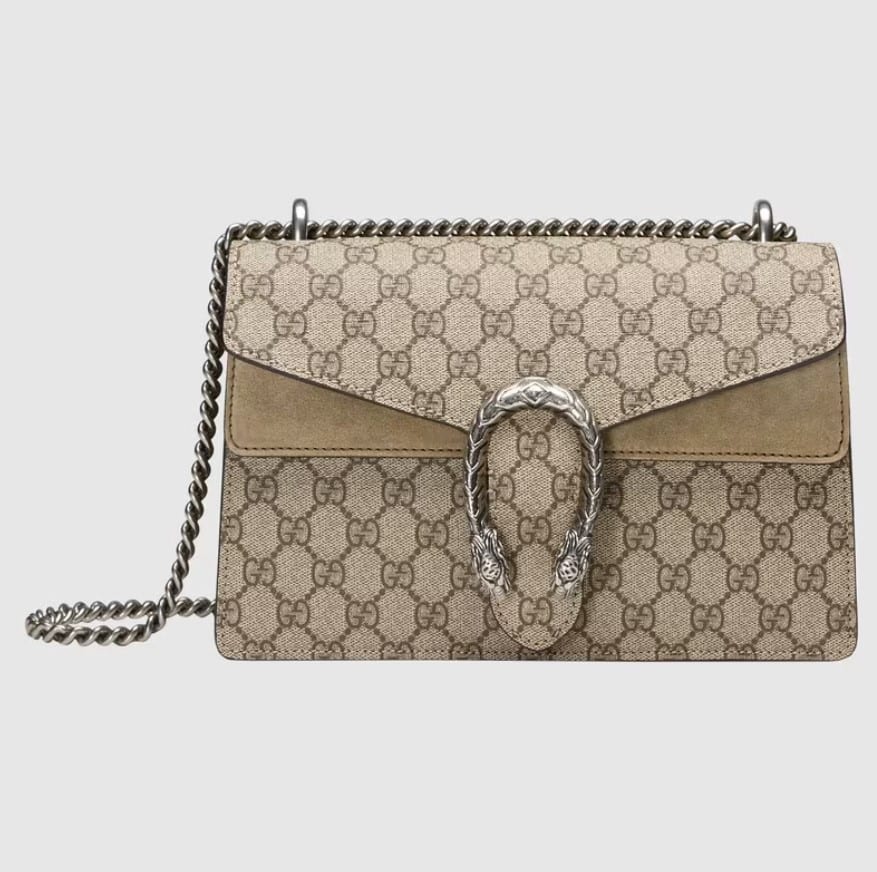 Gucci
Known for its stylish designs, luxury textiles, and unique embroidery, Gucci is the epitome of fine Italian artistry. Founded by Guccio Gucci in 1921, the brand's earliest designs cater to aristocrats and feature equestrian-themed styles that are still incorporated today in the 'Horsebit' loafers and 'Dionysus' bags—representative and iconic pieces unique only to Gucci.
Read next: Honest Gucci Sandals Review For Sizing, Comfort, & Quality
Saint Laurent
Founded in 1961 by Yves Saint Laurent and his partner, Pierre Bergé, Saint Laurent is known for its androgynous styles that evoke French glamour. The brand is big on youth culture with designs often embodying a mix of modern punk with luxury. One of Saint Laurent's beloved timeless pieces is the LouLou bag that works well with any outfit, no matter the season or era (I personally, own this one, and I love it), as well as the Striped Jacket in leather and suede bands with pointed collar and zip closure.
Hermès
Founded by Thierry Hermes in 1837, Hermès is a luxury provider of high-quality leather goods with many international partner brands including silversmith label Puiforcat and crystal manufacturer Saint-Louis. Hermès' most iconic items are the Birkin Bags designed in various high-end leather materials and colors—some of which can go for hundreds of thousands of dollars with a long waiting list. Beyond leather goods, Hermès is also popular for its superb ready-to-wear line, lifestyle accessories, and fragrance.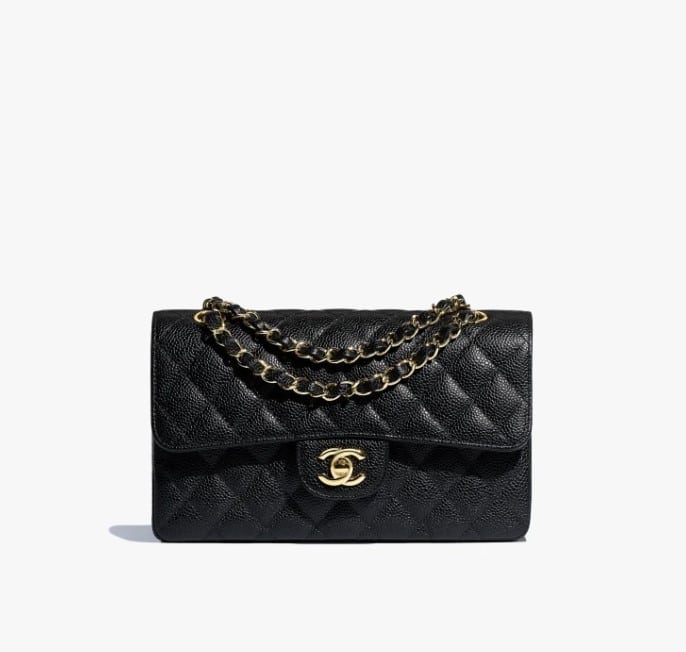 Chanel
No other brand like Chanel can serve timeless luxury and opulent fashion worn by the likes of Audrey Hepburn and Princess Diana. Founded in 1909 by Gabrielle 'Coco' Chanel—one of the fashion greats—this French brand popularized the Little Black Dress and Chanel No. 5 perfume. Chanel's signature classic designs include the gold chain with the brand's insignia, boucle tweed, and quilting seen in its RTW collection, accessories, and other luxury goods. The Classic Flap Bag and a Tweed Suit (above) are some of Chanel's most coveted items.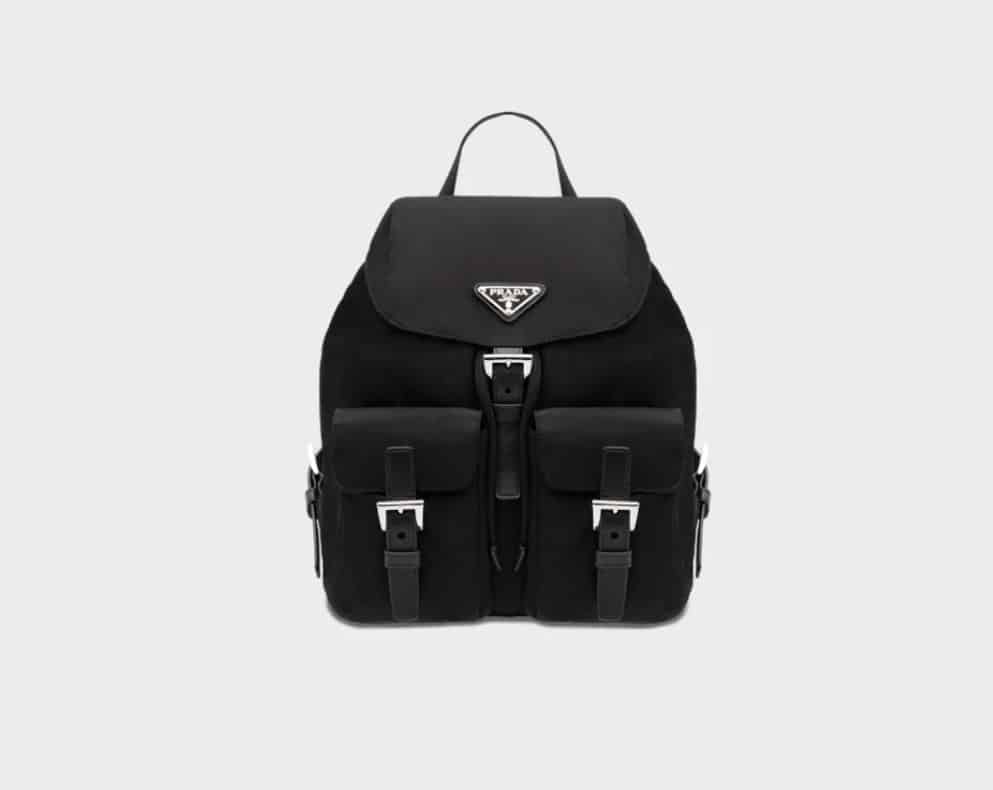 Prada
Prada is an Italian luxury leather goods designer founded in 1913 by Mario Prada. The brand specializes in luxury leather handbags, apparel, perfumes, shoes, and accessories often represented in classic, cutting-edge, and fun designs. The brand became a fashion empire under Miuccia Prada's direction (along with Raf Simons as of April 2020). Some of Prada's most iconic pieces are the slingback pumps (above), satin dress in petal pink, and the 90s black nylon backpacks (above) which are still sought after by fashion enthusiasts to this day.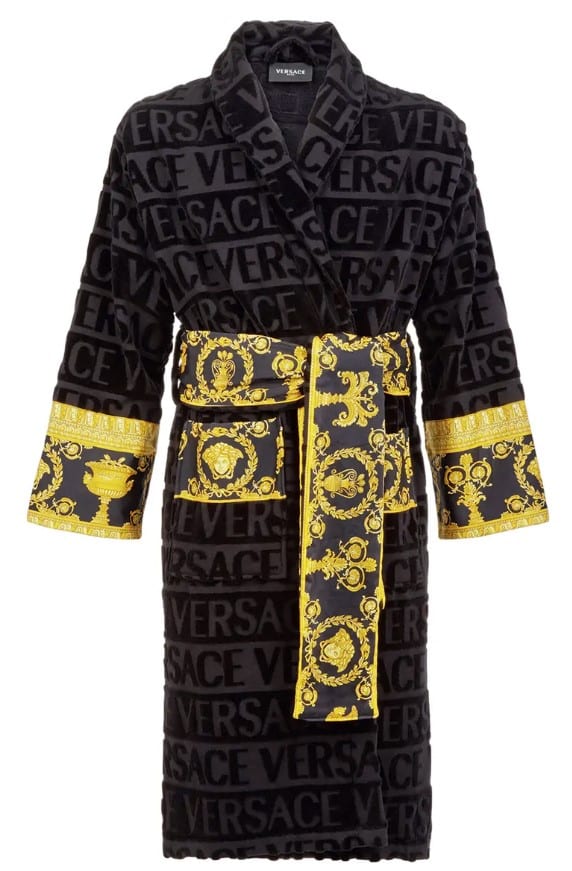 Versace
From its haute-couture early days, founded by Gianni Versace in 1978, to the latest RTWs, fragrances, accessories, home furnishings, and modish eyewear, Versace delivers glamorous Italian fashion to its customers. It's also modeled by the likes of Jennifer Lopez, Naomi Campbell, and Kate Moss. The Greek Medusa logo has become synonymous with the brand, which is now helmed by his sister, Donatella Versace. The Barocco Terry Robe (above) and La Medusa Classique Reversible Belt (above) offer a timeless Versace way of styling.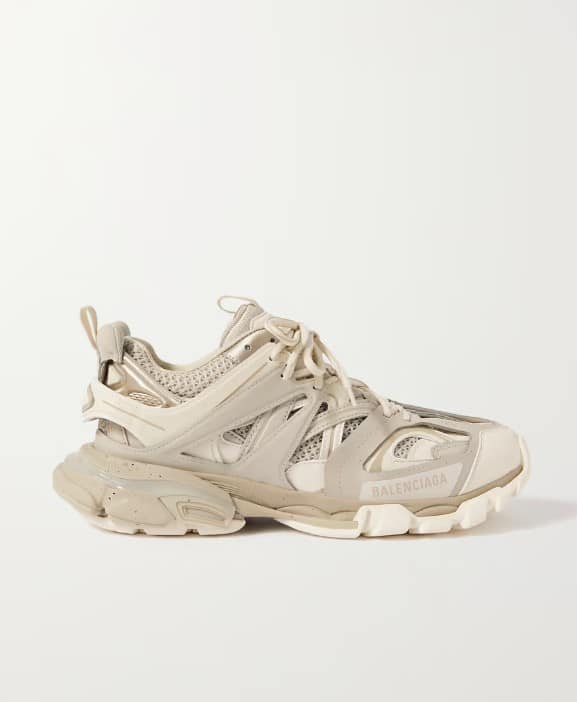 Balenciaga
The label's high-end heritage began in 1919 in Spain, by Cristóbal Balenciaga. Balenciaga was one of the first legacy European brands to try streetwear fashion. The brand's feminine yet modern, eccentric silhouettes are its trademarks and all that can be seen in its collection of apparel, handbags, footwear, and accessories. Always inventive and bold, Balenciaga's Track Logo-detailed Mesh and Rubber Sneakers (above) are one of the brand's signature pieces to try.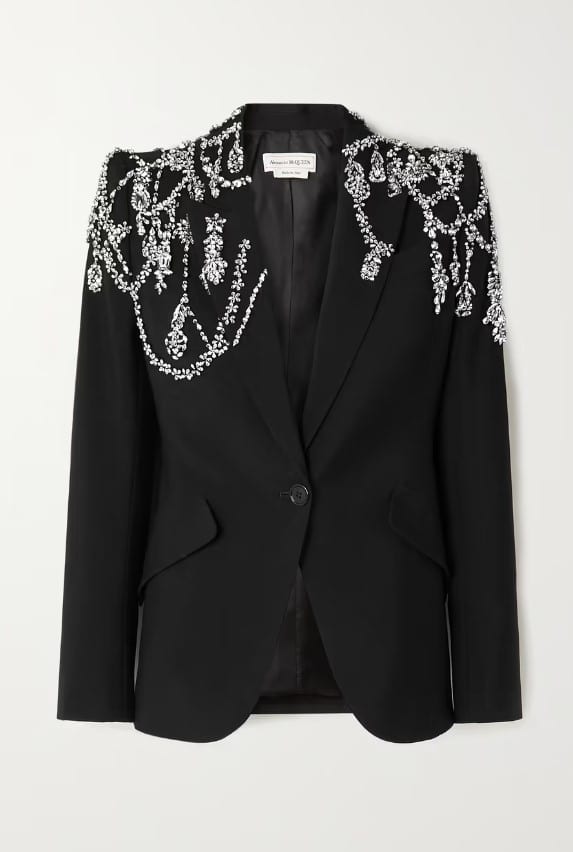 Alexander McQueen
Luxury craftsmanship of British clothing couture can be seen in Alexander McQueen pieces, which he started in 1992—with Kate Middleton's wedding dress being an iconic example. The brand also incorporates eccentric shapes, strong graphics, and innovative tailoring as its design trademark while staying elegant. Each collection is as glamorous as the next, but you can never go wrong with timeless investment pieces like the Graffiti Pleated Printed Faille Midi Skirt (above) and Crystal-embellished Wool Blazer (above).
Dior
Founded in 1946 by Christian Dior, this luxury fashion house is one of the most recognized designer brands for elegant evening wear and women's couture. Dior popularized the full-skirted feminine look which can still be seen in its collection today but with minimalist and romantic influences. Dior's highlight pieces include Lady Dior bags, saddle handbags, and classic virgin wool suits which are as stylish as they are luxurious.
Top Luxury Designer Brands + Contemporary Brands for 2022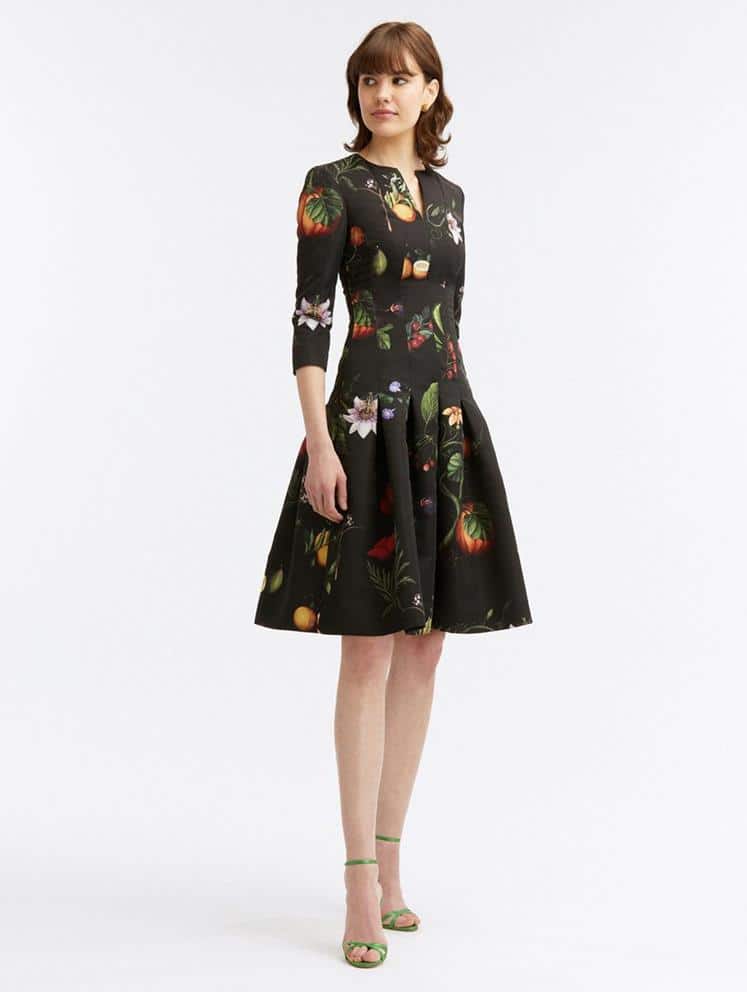 Oscar de la Renta
Oscar de la Renta is one of the world's leading luxury, designer brands. Established in New York City in 1965, the company currently produces a full line of women's ready-to-wear, accessories, bridal, fur, children's, fragrance, and home. In 2017 Laura Kim and Fernando Garcia were appointed Co-Creative Directors of Oscar de la Renta. They worked closely with Mr. de la Renta for years. They strike the "perfect balance of youthful energy and cool confidence with the house's signature elegance and unmistakable quality."
Burberry
Established in 1856 in London, Burberry is known for its classic, hardwearing outerwear pieces like the famed trench coats, scarves, and tailored jackets with check patterns and smooth tailoring. Its founder, Thomas Burberry, revolutionized the classic outdoor attire that established the brand's British identity in the world of designer fashion. Today, Burberry is also a sought-after modern brand for footwear (loafers with Oxford-style lace-ups), handbags, accessories, cosmetics, and fragrances.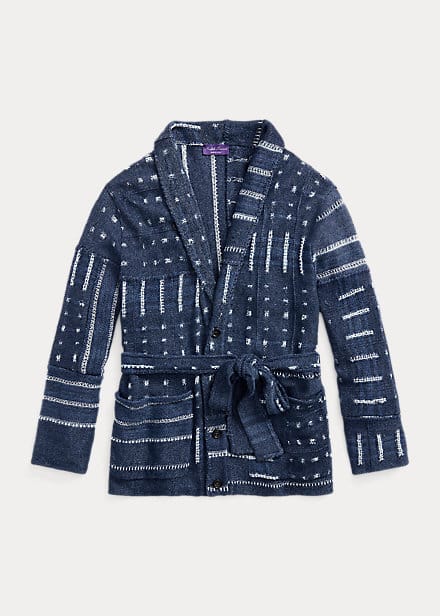 Ralph Lauren
Distinctively American, Ralph Lauren established the brand in 1967 and is known for its designer-quality shirts, jackets, jeans, sweaters, heady scents, and accessories. It caters to men, women, and children's fashion often in casual elegant, and preppy styles. Its Purple Label has a high-priced collection including the linen blend cardigan (above) and its equestrian-themed apparel, shoes, and bags under the Wellington Collection.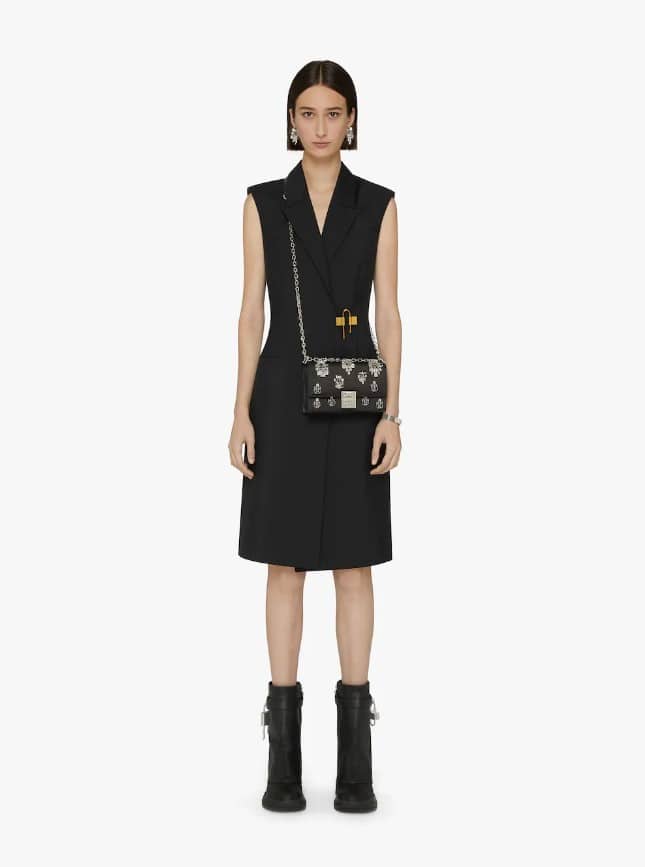 Givenchy
Casual, classic, and modern, Givenchy is a French luxury fashion and perfume label founded in 1952 by Hubert de Givenchy. The brand offers chic and playful attire for women worn by famous celebrities like Julia Roberts, Lady Gaga, Beyonce, and Meghan Markle (wedding dress), but the most notable is the enchanting black dress worn by Audrey Hepburn in the classic hit "Breakfast at Tiffany's". You can find similar selections in Givenchy's wide collection of RTW dresses like the Wrap Dress with Padlock detailing and pair with the Terra Buckled Leather Ankle Boots.
Fendi
The only Italian brand to have an in-house fur atelier, Fendi was established in 1925 by Adele and Edoardo Fendi and is among the original designer brands offering fur and leather goods. In support of environmental groups, however, Fendi has started to incorporate faux fur materials in its products. The brand is known for its inverted F-logo and devotion to fine Italian craftsmanship—from RTWs, shoes, and fragrances, to accessories. Fendi's Sunshine Medium Debossed Leather Tote and Down Jacket are a testament to this.
Valentino
Vibrant, distinctive, and thoroughly elegant, Valentino offers flattering designer pieces—from dresses, coats, bags, ties, eyewear, and fragrances—that are emblematic to this day. Established by Valentino Garavani in 1960, the Italian label is a popular wardrobe choice of celebrities like Elizabeth Taylor, Jacqueline Kennedy Onassis, Gwyneth Paltrow, and Cate Blanchett. The fashion house is also known for its trademark fabric shade "Valentino red" translated into casual and formal wool and silk dresses—with the poppy red hue being a fashion statement on its own.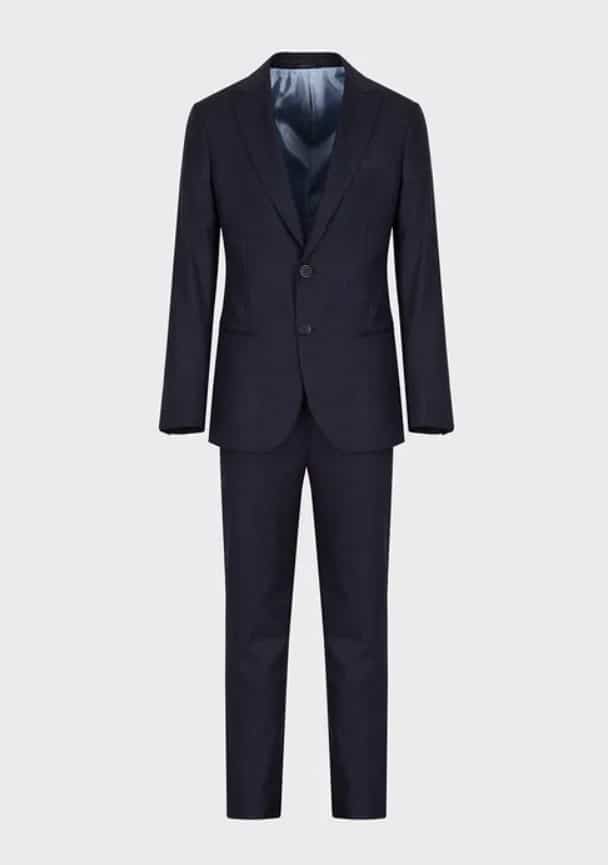 Giorgio Armani
Lauded as the 'most successful designer of Italian origin', Armani's elegant and impeccable tailoring makes it a coveted designer label among business professionals (The Power Suit). The Milan-based fashion house is founded by Giorgio Armani in 1975 and has a wide range of haute couture, luxury apparel, accessories, shoes, and home interiors that are marketed under various labels including Giorgio Armani Privé, Armani Exchange, Armani Collezioni, and Armani Jeans.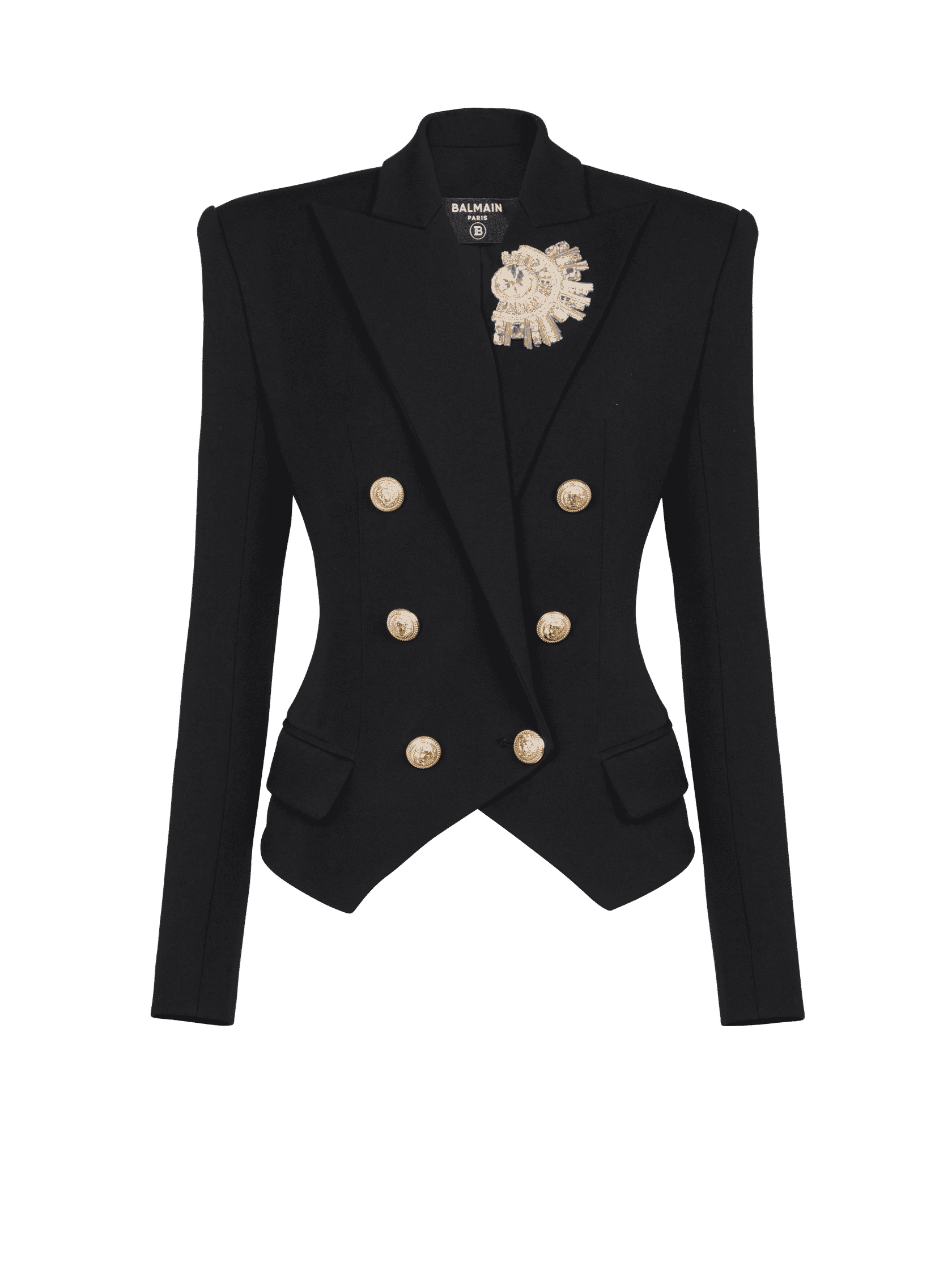 Balmain
Founder Pierre Alexander Claudius Balmain started designing bell-shaped skirts and gowns in 1945 keeping true to the French heritage of luxe trims and ornamental fabrics. The classic style is still incorporated to this day, albeit modernized with lavish ornaments—think tassels, gold medallions and buttons, and a blazon coat of arms. Through the direction of Olivier Rousteing, the "Balmain Army" was conceptualized with collaborations from influencers sporting Balmain's trademark military style and latest collection.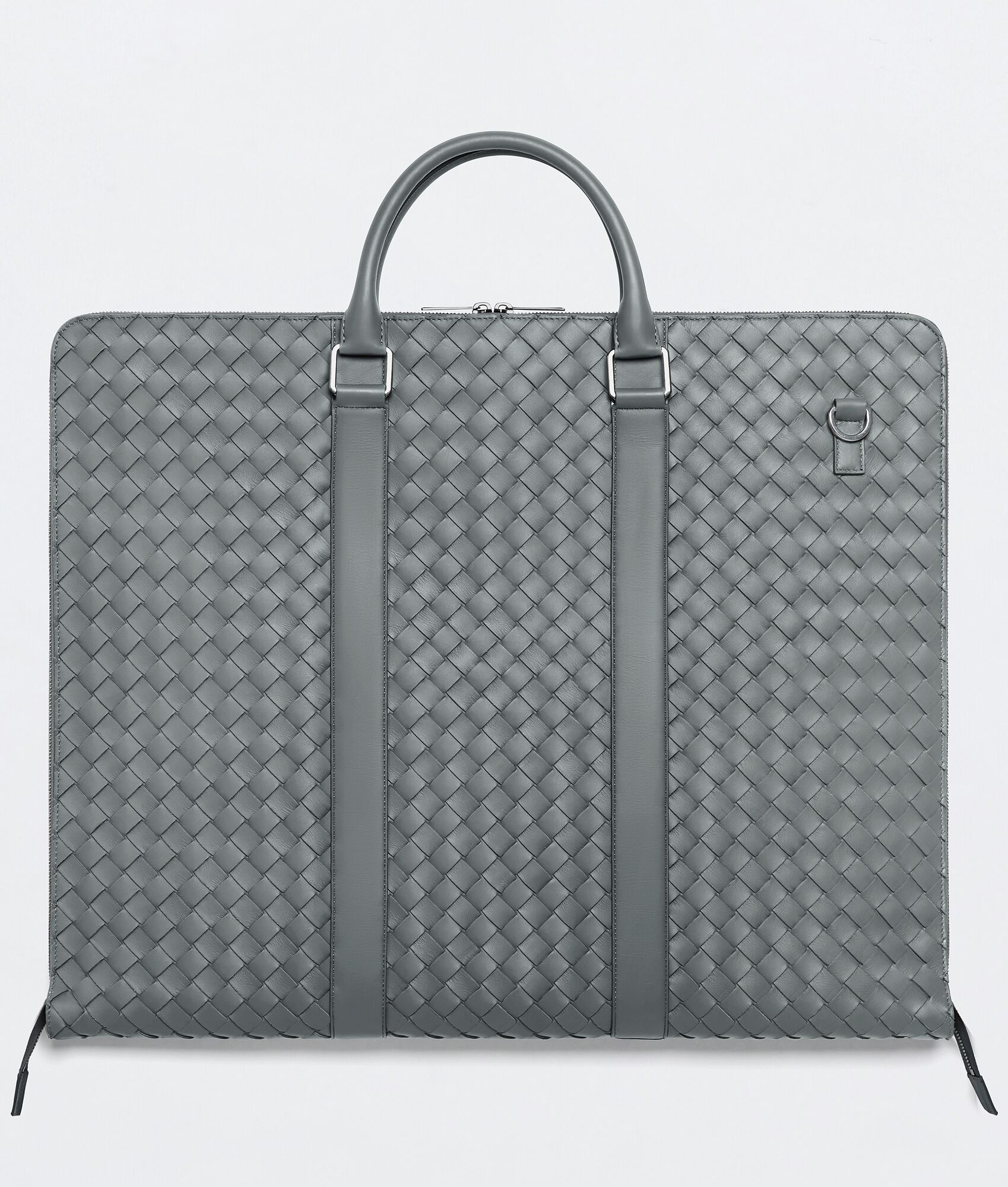 Bottega Veneta
An Italian designer brand founded in 1966 by Michele Taddei and Renzo Zengario. It doesn't have the usual showy logo seen in some big designer brands but you can tell it's distinctly Bottega Veneta through its flawless leather craftsmanship and 'intrecciato' (intertwined) weave technique that's synonymous only to the brand. This makes their products stronger and more durable for wear, and you'll see this in their bags and shoe collection, which can be investment pieces for life.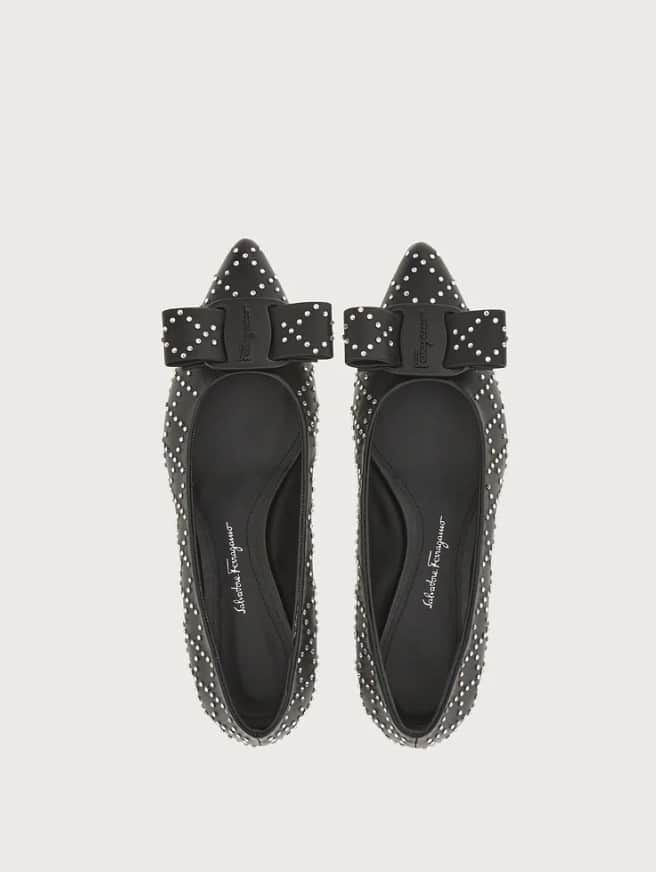 Salvatore Ferragamo
One of the best designer shoe labels proudly donning the 'Made in Italy' marker, Salvatore Ferragamo delivers high-quality footwear, apparel, accessories, fragrances, silk, and leather goods for men and women. The label's excellent design and creation of designer pieces remain unparalleled as it remains a favorite among Hollywood icons including Audrey Hepburn and Marilyn Monroe. Boots, ballets flats, pumps, and monk-strap shoes (for men) are great pieces to collect from the brand.
Dolce & Gabbana
A stylish Italian designer brand famed for its boldly-patterned pieces and exquisite designs, Dolce & Gabbana is a Milan-based fashion house established in 1985 by Domenico Dolce and Stefano Gabbana. Most of their designs are inspired by the vibrance and warmth of Sicily, often translated into sensual, playful, and elegant dresses and handbags for women. Dolce & Gabbana's menswear is just as refined as well with its cashmere coat and double-breasted jacket collection adorned with patchwork and crystal embellishments.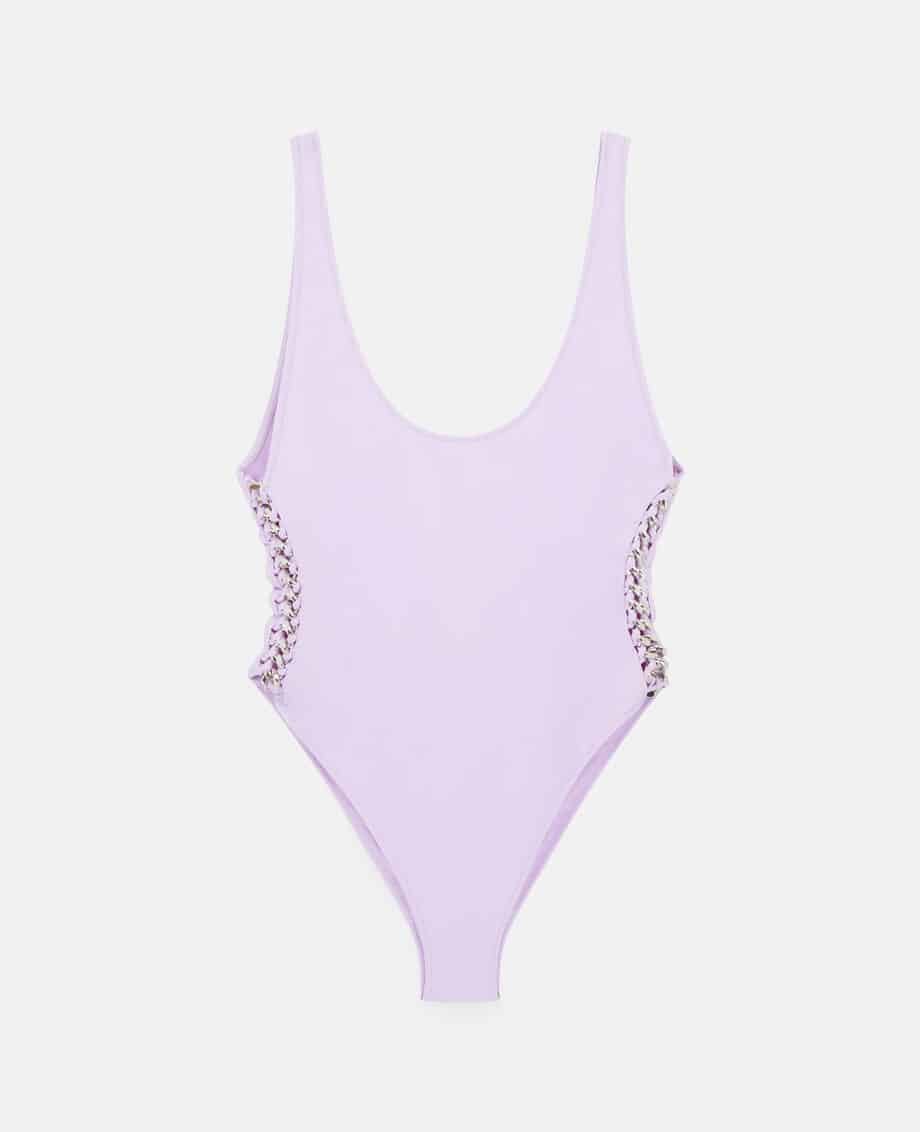 Stella McCartney
The brand is known to pioneer luxury "vegan style" fashion which doesn't use any fur or animal-derived pieces in its apparel, shoes, and accessories collection. Launched in 2001 by British designer Stella McCartney, the label is known for its clean and sleek tailoring and soft silhouettes with an urbane, sporty vibe that's flattering for both men and women. One of the label's iconic pieces is the Falabella, a cruelty-free luxury tote with a slouchy silhouette and diamond-cut chain which is also incorporated in in the brand's orchid one-piece swimwear for women.
Tom Ford
Valued for its excellent tailoring, sophisticated color palettes, and sleek but edgy aesthetic, Tom Ford is the fashion of choice for those who want to look posh and cultured. Prior to starting his eponymous brand in 2005, Tom Ford was a fashion director for Gucci and Saint Laurent. The brand is your one-stop luxury fashion label for apparel, accessories, shoes, and fragrances with statement pieces like the cotton-blend satin shirt and milled stripe cooper suit.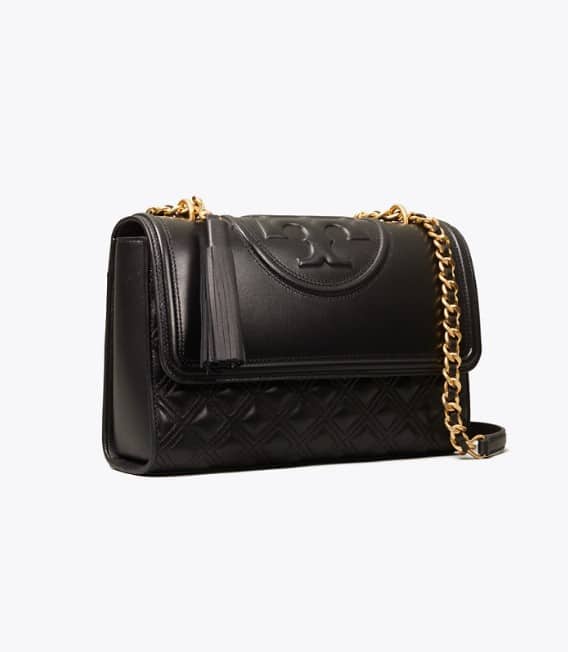 Tory Burch
An eponymous American luxury brand launched in 2004, Tory Burch is known for its classic bohemian-preppy sportswear that draws inspiration from art, travel, and of women's effortless style. The brand is categorized as attainable luxury with collections ranging from RTWs, handbags, accessories, jewelry, and home, to footwear—with one of their iconic pieces being the ballet flats that pair perfectly well with any outfit. Tory Burch is also known for its T-logo medallion and is a popular designer brand for women of all ages.
Read next: 8 Best Tory Burch Handbags to Buy for This Fall & Winter
Ted Baker
A lifestyle brand offering high-street RTWs, accessories, handbags, and beauty products. It's one of the UK's affordable luxury brands founded in 1988 (originally selling men's shirts) until it expanded its Ted Baker Woman and Ted Baker Lite lines in 1995. Today, Ted Baker is known for its distinct and stylish clothing, often with quirky detailing. The label also has elegant designer three-piece suits and occasion dresses in various styles ideal for work, weddings, and formal gatherings. (They are one of my personal favorite designer brands.)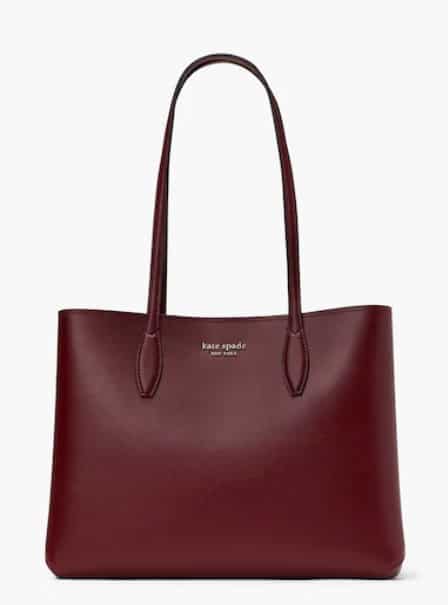 Kate Spade
Kate Spade is an iconic American brand founded in 1993 that is all about optimistic femininity (cool-girl energy). Its brand's signature mark is a spade with the motto "live colorfully" which is translated to its wide collection of handbags and accessories—most of which have bold, colorful, and classy designs. Kate Spade also expanded its collection to designer clothing and home décor with modern, sophisticated colors catering to women of all ages. Sturdy and reliable, Kate Spade's fun and whimsical tote bags are beloved classics that never go out of style.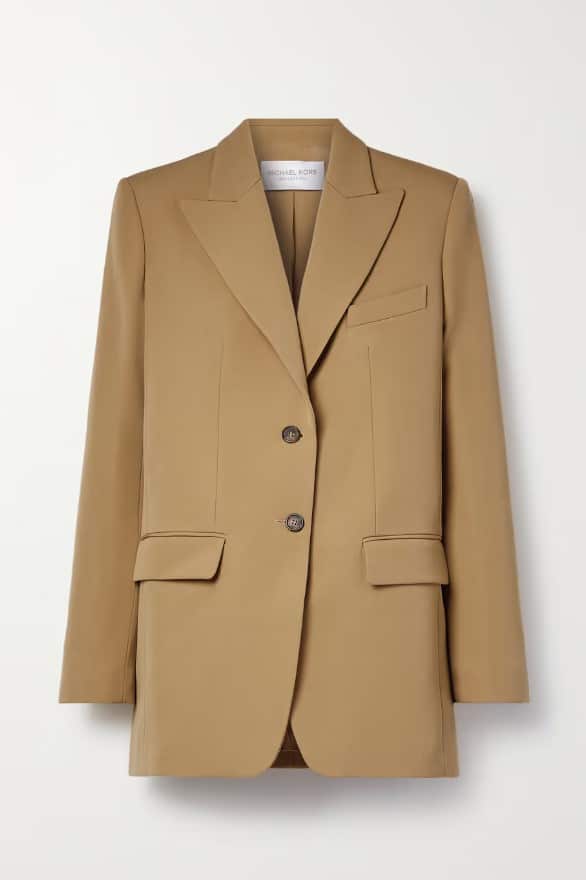 Michael Kors
Established in 1981, Michael Kors is a popular American designer of luxury RTWs, shoes, handbags, and accessories. His designs are lauded for their classic style and glamorous aesthetic mixed with sporty appeal. It's also one of the affordable luxury brands globally next to Kate Spade and produces high-end items under the Michael Kors Collection, Michael Kors Men, and MICHEAL Michael Kors labels. Expertly tailored and impeccable, you can never go wrong with the brand's Ruched Sequined Crepe Midi Dress and Wool-twill Blazer Combo.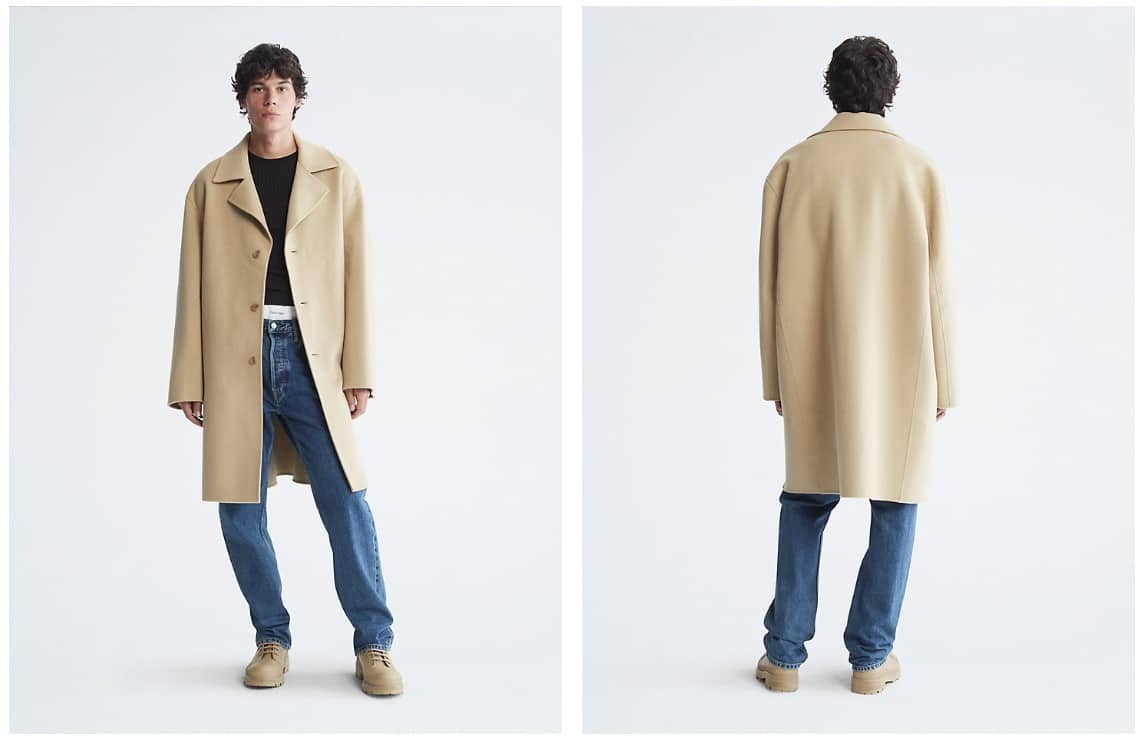 Calvin Klein
Calvin Klein is the go-to brand for high-quality everyday wear that includes their iconic underwear and jeans collection. This all-American brand has been around since the 60s with styles ranging from sensual and minimal, to casual modern aesthetics. The brand also produces fragrances, handbags, watches, jewelry, and home furnishings, as well as gender-inclusive apparel. Other than investing in quality underwear with the Calvin Klein brand seen around the waistband, its wool coat and polished jacket collection are iconic staples worth buying.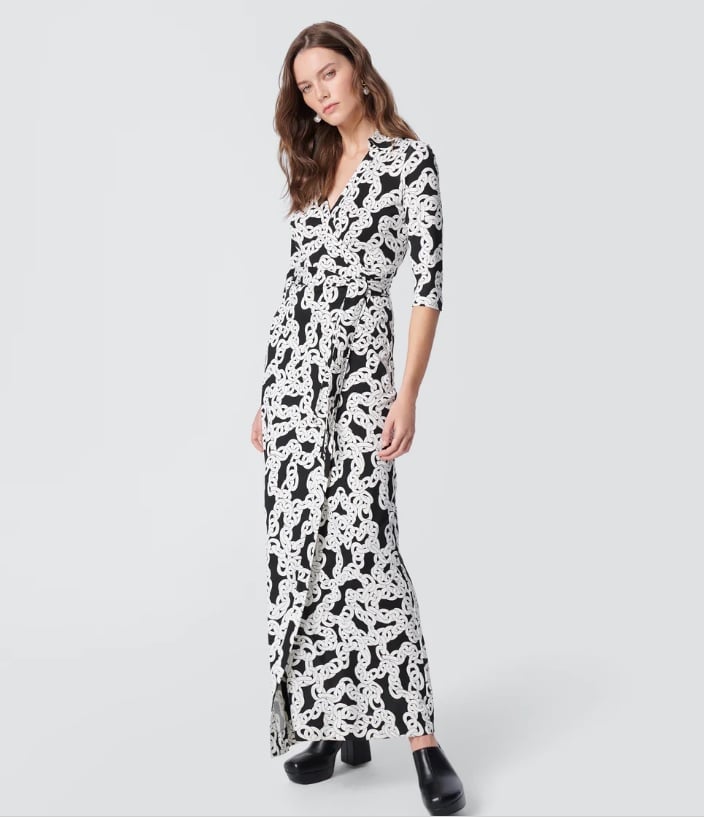 Diane von Furstenberg
One of the top names in American fashion, in 1972, Diane von Furstenberg was founded by the designer. Most-known for her iconic wrap dress and signature prints, DVF has grown into a global luxury lifestyle brand.
Zimmermann
A Sydney-based fashion brand founded by sisters Nicky and Simone Zimmermann in 1991 that specializes in vibrant floral-printed pieces in romantic and flowy silhouettes. The eponymous label also produces high-end resort wear loved by celebrities and is often featured in luxury lifestyle magazines. Zimmerman pieces evoke a kind of sophisticated and refined femininity which is translated into delicate fabrics to create their unique midi and mini dress collection. Charming pieces like the Kaleidoscope Midi Dress and Anneke Floral Cotton Wrap Dress are a testament to this.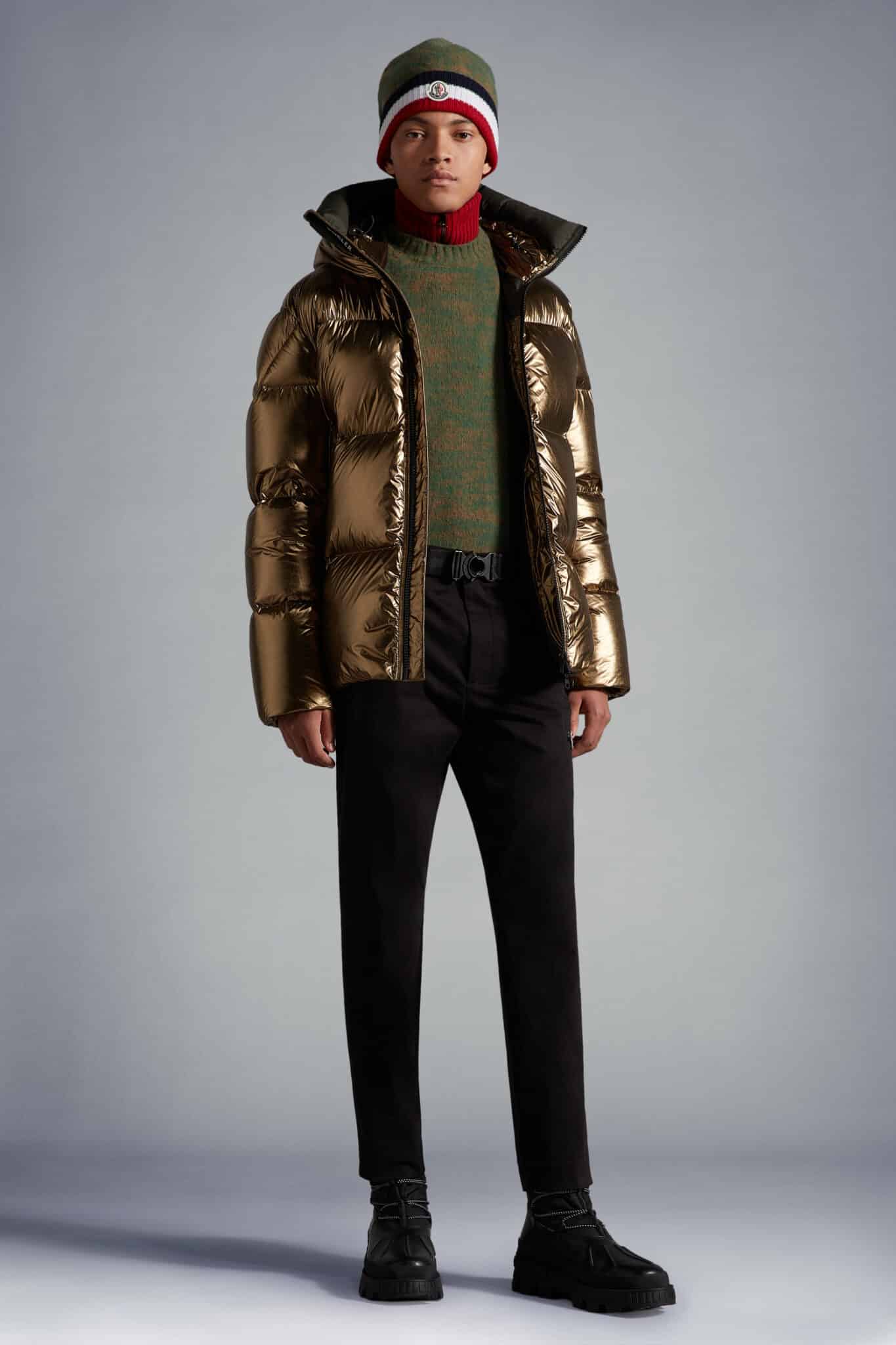 Moncler
An Italian-based, French-founded luxury label with a focus on designer ski jackets and outerwear. Moncler (abbreviation of Monestier-de-Clermont) was founded in 1952 by Rene Ramillon and Andre Vincent and was revived in 2003 by Italian entrepreneur Remo Ruffini and has since become a renowned brand for luxury skiwear. The brand also expanded its line to designer raincoats, footwear, leather goods, accessories, ski equipment, and fragrance. Moncler's notable and high-functioning piece is the quilted-down puffer jacket for men and women.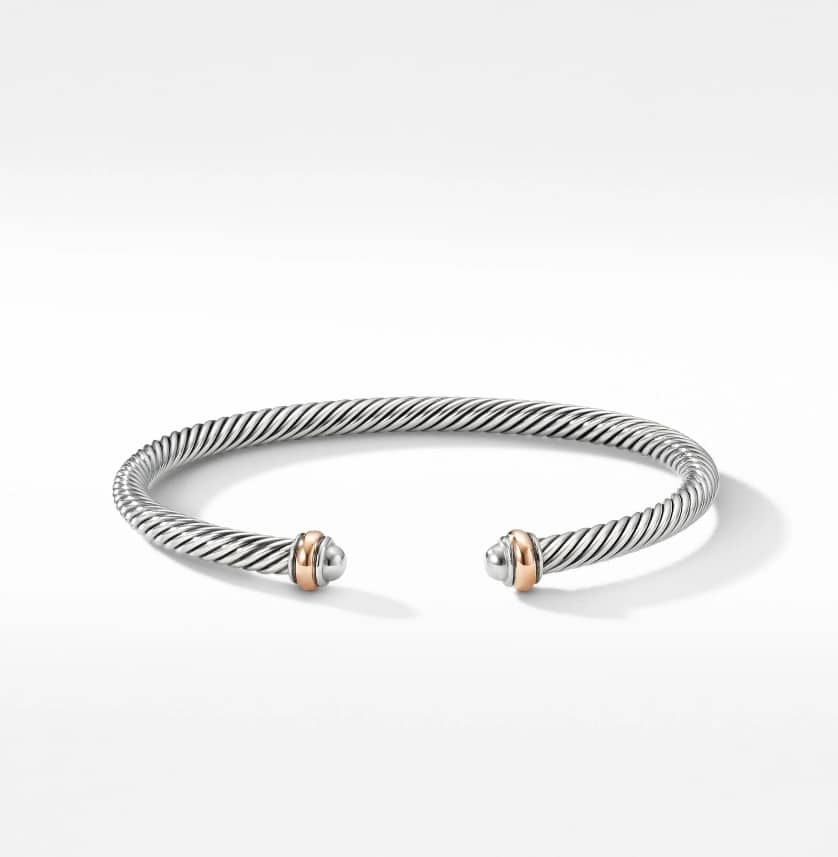 David Yurman
One of the top American jewelry brands, David Yurman was founded in 1970 in New York with collections ranging from diamond-encrusted bangles, cuffs, earrings, necklaces, to rings. Together with his wife who was a painter, the brand went on to specialize in sculptural jewelry and was a big part of the country's craft movement. David Yurman is well-known for crafting the cable bracelet which became the brand's signature piece, along with the Silver Ice bracelet.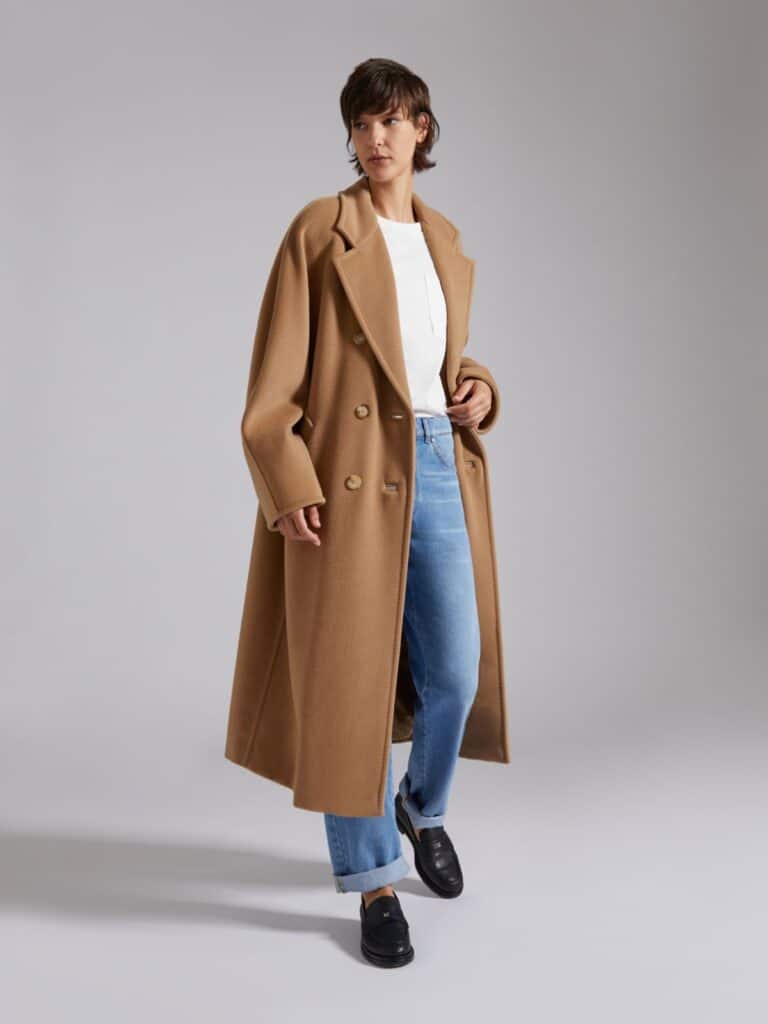 Max Mara
A luxury Italian fashion label founded in 1951 by Reggio Emilia and Achille Maramotti. Max Mara features a modern classic approach to its designs, with clean and strict lines made from high-quality fabrics to create a noble luxury appeal. One of the brand's signature pieces is the 101801 Coat designed in 1987 by Anne-Marie Beretta. The coat's tailored binding, oversized line, lapel collar, and kimono sleeves make it a favorite of fashion icons over the years. You'll also find cocktail dresses, oversized shirts, bags, shoes, and cashmere scarves as part of their designer collection for women.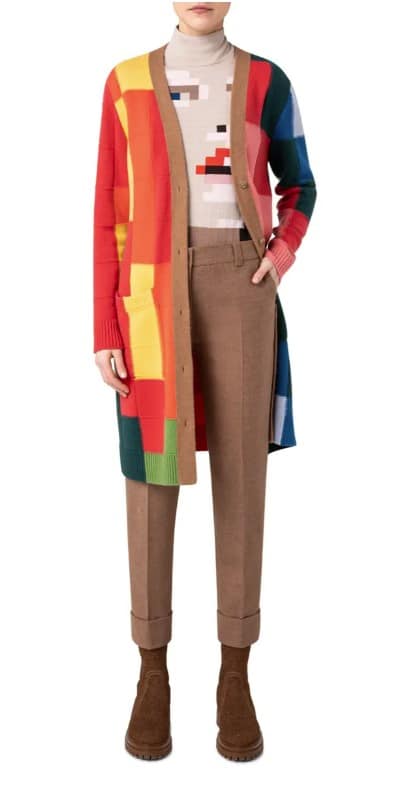 Akris
A Swiss fashion house that specializes in luxury goods for women was founded in 1922 by Alice Kriemler-Schoch. Akris' super-luxe pieces have clean lines, a timeless design, and a fuss-free style that make it a go-to brand for working alpha females. Each Akris piece is still designed and produced at the brand's St. Gallen (a town famous for its world-class fabrics since the 16th century) base in Switzerland. The Kriemler family credits their inspiration to modern art with a few of their pieces celebrating this including the Drei Teile Print Sleeveless Gown and the Abstract Intarsia Cashmere Blend Long Cardigan.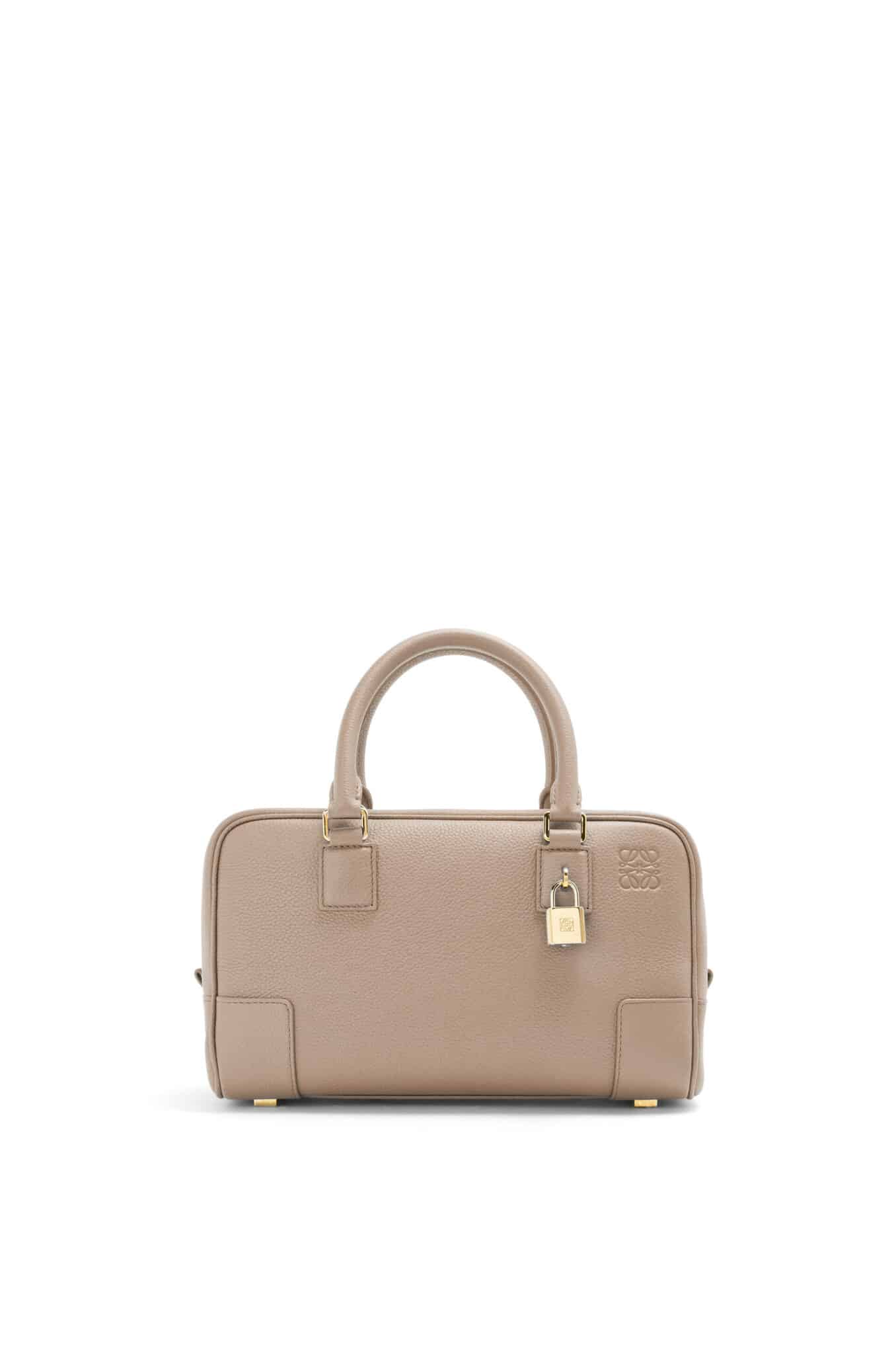 Loewe
Loewe was acquired in 1996 by LVMH and is one of their oldest and major roster of luxury brands (founded in 1846). The Spanish brand is a known purveyor of leather goods, accessories, clothing, and perfumes. Known for its high-quality craftsmanship, luxury materials, and the famed four-scrolling L's branding, Loewe is a great choice for those looking for well-constructed and stylish clothing and handbags. The brand's style is a combination of modern streetwear meets luxury—playful, unfussed, and sophisticated. Traditionally built for women, the Amazona and Puzzle Bag have become Loewe's coveted signature pieces throughout the years.
Alice + Olivia
A global New York City-based contemporary brand offering high-end RTWs, shoes, gowns, accessories, and handbags that launched in 2002. Born out of a need for the perfect pair of pants, founder Stacey Bendet's collection ranges from stylishly sophisticated to whimsical high-fashion for the chic working girl, the fun uptown/downtown girl, and the Bohemian or seasonal girl. You'll find party dresses and gowns, leather jackets, cashmere sweaters, skirts, and suits suitable for women of all ages.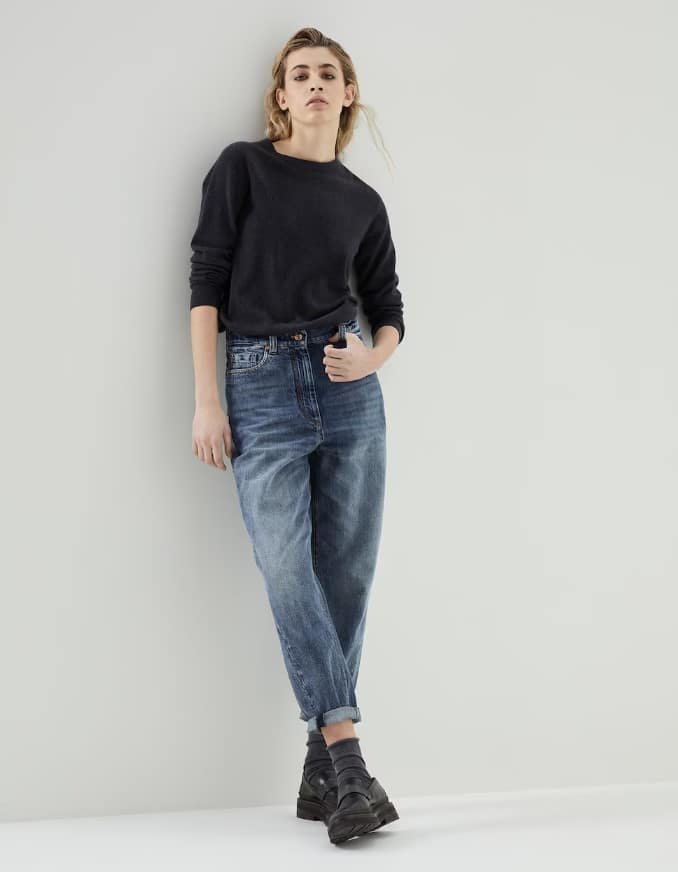 Brunello Cucinelli
Brunello Cucinelli is a popular luxury Italian fashion brand that specializes in menswear, womenswear, and accessories—all hand-made in Italy using high-quality materials and the finest craftsmanship. The brand is lauded for its humanistic approach to business as it donates 20% of its earnings to its charitable institution and pays its workers 20% higher than the normal average wage. Brunello Cucinelli produces luxury cashmere, handbags, suits, coats, and the sportivo chic clothing that evokes luxury casual comfort—a favorite style among Silicon Valley billionaires worn by the likes of Mark Zuckerberg and Jeff Bezos.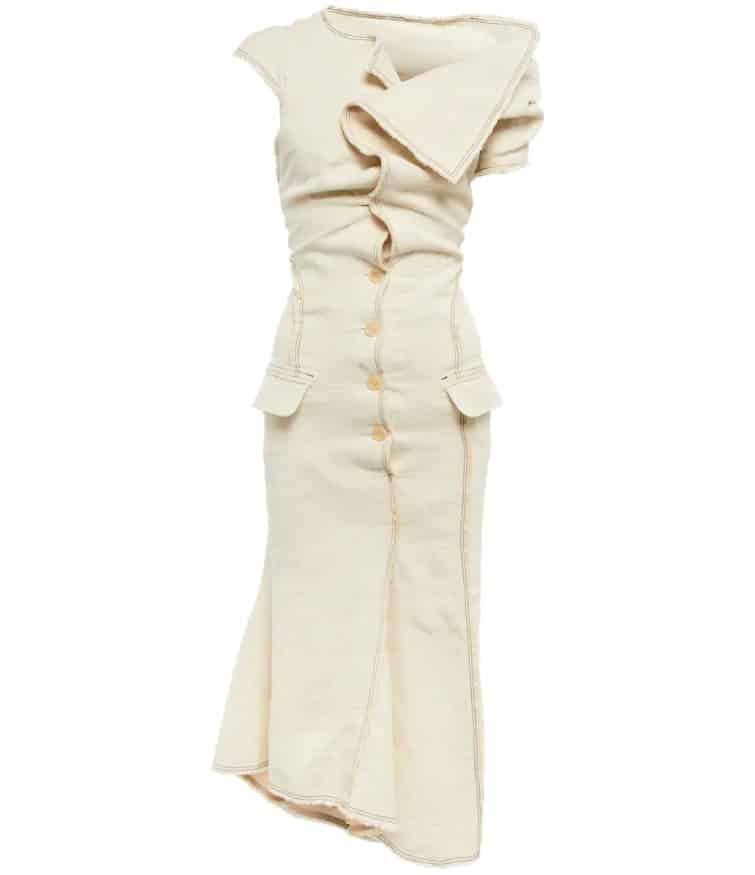 Jacquemus
Youthful, fresh, and playful with a touch of sensual minimalism, Jacquemus is a French fashion brand founded by Simon Porte Jacquemus in 2009. A trendsetter in his own right, Jacquemus holds a strong social media presence and commercial appeal. The brand features collections that are unmistakably stylish as they are wearable—from pop-themed clothing, accessories, footwear, and bags to ethereal dresses showcased in otherworldly catwalks.
Read next: Is Mytheresa Legit? My Honest Review + Photos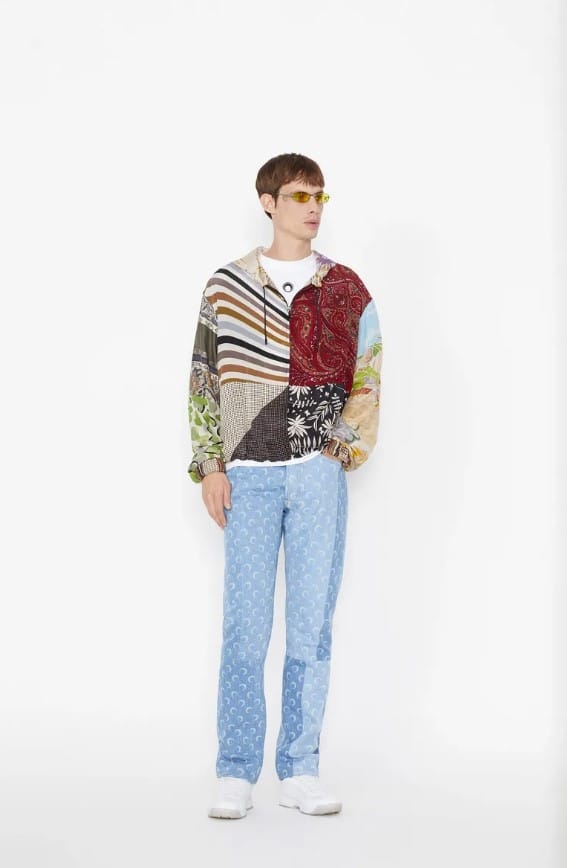 Marine Serre
A French fashion brand by Marine Serre, who made her runway debut in 2018. Relatively new to the fashion world, Marine Serre is the first brand to partner with an air-filtration mask company to launch her own brand of air-purifying masks. The label is also known to incorporate upcycled materials for its "Green Line" collection. Marine Serre features well-tailored, form-fitting, and often athletic and futuristic designs in its RTWs, couture, leggings, and sportswear with the crescent moon as the brand's logo.
Anine Bing
A women's fashion brand launched by model and blogger Anine Bing in 2012. It's an accessible luxury brand that mixes the LA cool aesthetic with Scandinavian simplicity creating pieces that are timeless yet rebellious in style. Anine Bing serves as a one-stop-shop for women's wardrobe with weekly drops featuring leather jackets, cashmere knits, shoes, denim, blazers, handbags, shoes, fine jewelry, and fragrances. The Gold Link Necklace and Connor Pant are classic pieces you'll want to add to complete your capsule wardrobe.
Maison Margiela
Dubbed by the New York Times as "fashion's invisible man", Maison Margiela is a French luxury fashion house founded in 1988 by Belgian Martin Margiela. The brand is famous for its enigmatic approach to fashion, often obscuring the model's faces to draw focus towards the clothes. The brand's aesthetic is 'deconstructed fashion', architecturally experimental, and highly innovative (I.e., leather gloves turned into a bag) that are incorporated to its all-gender artisanal piece collection, RTWs, shoes, bags, accessories, and fragrances.
Rolex
Tantamount to luxury and success, Rolex is a world-famous Swiss watch brand established in 1905 by Hans Wilsdorf and Alfred Davis. Its extremely high product quality (precious materials), sturdy design, and reliable timekeeping mechanism made it the top tier of luxury watches over the years. Some of the brand's most notable watches are the Rolex Daytona (sold in 2018 for $17.75 million), Rolex Oyster Perpetual, and the Rolex Day-Date, all of which are deemed as prestigious collector's item.
Cartier
Regarded as one of the most significant jewelry manufacturers in the world, Cartier is a French luxury goods brand founded by Louis-François Cartier in 1847. Cartier has long ties in terms of producing one-of-a-kind jewelry to royalties of Great Britain, Spain, the House of Orléans, Portugal, Russia, and Serbia. Other than luxury jewelry and watches, Cartier has expanded its line to include fragrances and leather goods including handbags, wallets, and accessories. Worthwhile investment pieces from the brand include the iconic Love 4 Diamond Bracelet and the Just un Clou Bracelet with resales carrying a 101% value.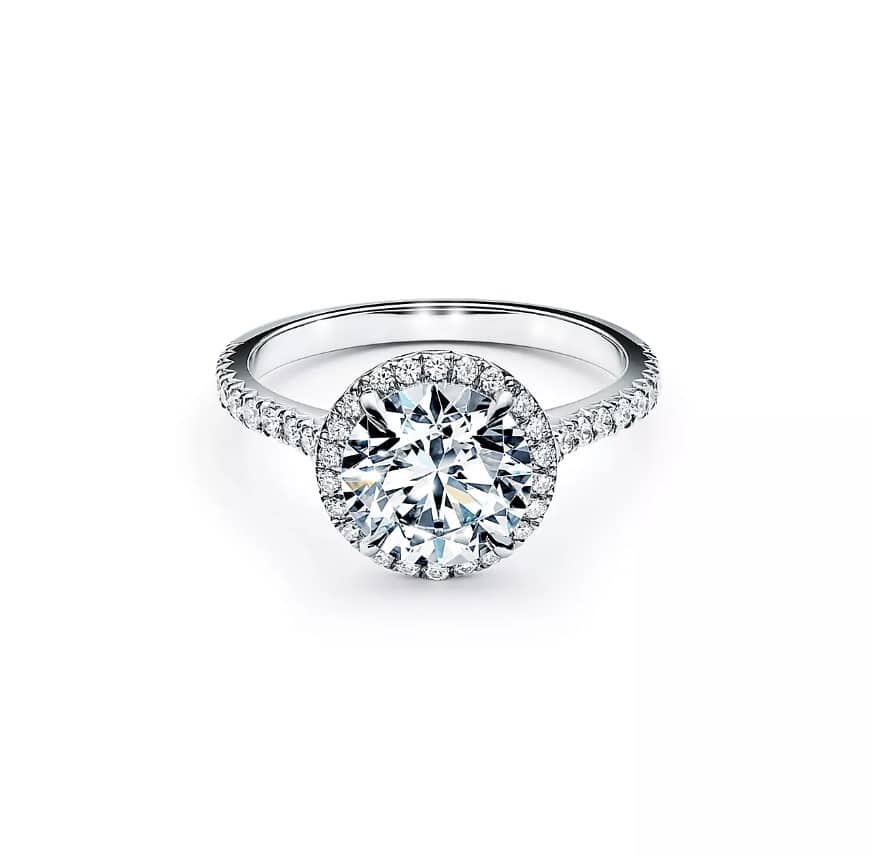 Tiffany & Co.
Tiffany & Co. is a global design brand of luxury jewelry made of expert craftsmanship and timeless beauty. The specialty retailer was established in 1837 by Charles Lewis Tiffany with its main headquarter located on Fifth Avenue in Manhattan. Its diamond and sterling silver jewelry collection are some of the brand's signature pieces. Tiffany & Co. also retails leather goods, fragrances, accessories, stationery, imported crystal, silverware, and porcelain which were also the main wares of the brand while it was starting out. LVMH announced in 2019 its purchase of Tiffany & Co. in order to better its standing amongst peers in the luxury jewelry division.