20 Designer Brands Like YSL to Shop Right Now
Searching for high-end fashion brands like YSL? This post has you covered!
When it comes to popular luxury fashion brands, there's no doubt Saint Laurent ranks high on the list. The eponymous brand, which was founded by Yves Saint Laurent and his partner Pierre Berge, has been around since 1962.
YSL still remains one of the best French fashion houses in the world to this day for top-quality leather goods, accessories, handbags, cosmetics, and RTWs—most of which have iconic artistic and cultural references like the Pop Art dresses and the androgynous chic tuxedo jacket.
The YSL Design
Yves Saint Laurent stays true to the French aesthetic that tends to appeal to so many fashion connoisseurs: effortless, elegant, well-made, and versatile. YSL's subtle tailoring design, unique sewing style, and superb fabrics—be it in a form of a leather jacket, suit, Sac du Jour, or Loulou bag, you're investing in years of heritage and exquisite craftsmanship signature to the brand. It's all about the ease with YSL, and this helps anyone feel like their truest selves.
Disclosure: some of these links are affiliate links. Meaning, if you click a link and make a purchase, Have Clothes, Will Travel gets a very small commission at no extra cost to you. Thank you for supporting the brands that make this blog possible!
Where to Buy YSL Pieces
As a valuable luxury brand, Paris is deemed as the birthing place of the iconic Yves Saint Laurent label in the '60s, particularly in the 6th arrondissement area, with stores branched out in Saint-Germain, Cannes, and Rive Droite Paris, among others. It's also available in high-fashion physical outlets and boutiques globally and easily accessible via its official YSL website and popular online retailer and boutiques like Neiman Marcus, Farefetch, Nordstrom, Mytheresa, Italist, Luisaviaroma, and Net-a-Porter.
What Brands are Similar to YSL?
When it comes to luxury goods and the finest craftsmanship, the brands featured below are on par with what YSL offers—high-end, high-fashion, and high-quality. Most of these brands like YSL belong to the top European and French fashion houses that shaped the fashion world. Happy shopping!
Gucci
One of the most revered Italian luxury brands, Gucci was founded by Guccio Gucci in 1921 and is known for its luxury leather goods and luggage, unique jewelry, accessories, and RTWs. The brand, having just celebrated its 100th anniversary, is a testament to how innovative and beloved the House of Gucci is.
Never compromising, its tagline "Quality is remembered long after price is forgotten" ensures you'll get the best of Italian heritage in an investment piece. Gucci's bold, animal-themed, and maximalist aesthetic has attracted a millennial fan base with statement pieces like the Gucci loafers, sneakers, belts, and handbags setting the trend in the world of fashion.
Read next: Honest Gucci Sandals Review For Sizing, Comfort, & Quality
Bottega Veneta
Being one of the most successful Italian fashion houses, Bottega Veneta specializes in luxury leather bags and shoes since 1966 and has expanded to include clothing, jewelry, home décor, and perfumes. The brand's aesthetic is timeless yet modern and appeals to those who want to look simple and elegant at the same time.
Bottega Veneta uses high-quality materials and their signature intrecciato (intertwined) weaving as their brand identity, not the usual logos or initials seen in most luxury labels. This careful interweaving technique ensures that the leather products remain durable for years, be it their Hobo and Jodie handbag or the Quilted Leather Mules.
Dolce & Gabbana
Dolce & Gabbana which was founded in 1985 delivers the best of Italian luxury fashion in a playful but glamorous aesthetic. If it has elegant animal prints, nature-themed patterns like florals, black laces, pinstripes, and detailed embroidery that makes you think of the vital streets of Sicily, it's one of Dolce & Gabbana's unique creations. The brand captures Italian elegance and luxury through its vivid dresses, double-breasted jackets, cashmere coats, tweed jackets, and iconic pantsuits and bodysuits embellished with crystals and sequins that appeal to confident and powerful women.
Michael Kors
The quintessential American fashion designer, Michael Kors is a one-stop shop for all of women's fashion needs—from RTWs, bags, shoes, accessories, to jewelry—the brand's clean and fresh aesthetic caters to trendy consumers globally.
A perfect mix of casual style and function, Michael Kors is all about high fashion and quality without the exorbitant prices seen on luxury brands like Gucci, Dior, Prada, or Chanel. Michael Kors' element of luxury also lies in its affordability with higher-end pieces (handbags and watches) comparable to a Tory Burch investment piece.
Chanel
The epitome of classic and luxury couture, Chanel's hallmarks include elegant tweed suits with gold buttons and braided trims, little black dresses, cap-toe pumps and slingbacks, and quilted lambskin bags. It still remains one of the most popular French luxury brands to this day since its inception by Coco Chanel in 1910.
Beyond couture, Chanel is lauded for its elegant and uncluttered approach to casual dressing and is an uncontested brand for women's RTWs, accessories, luxury handbags, and shoes made with luxurious fabrics, as well as perfume and beauty finds.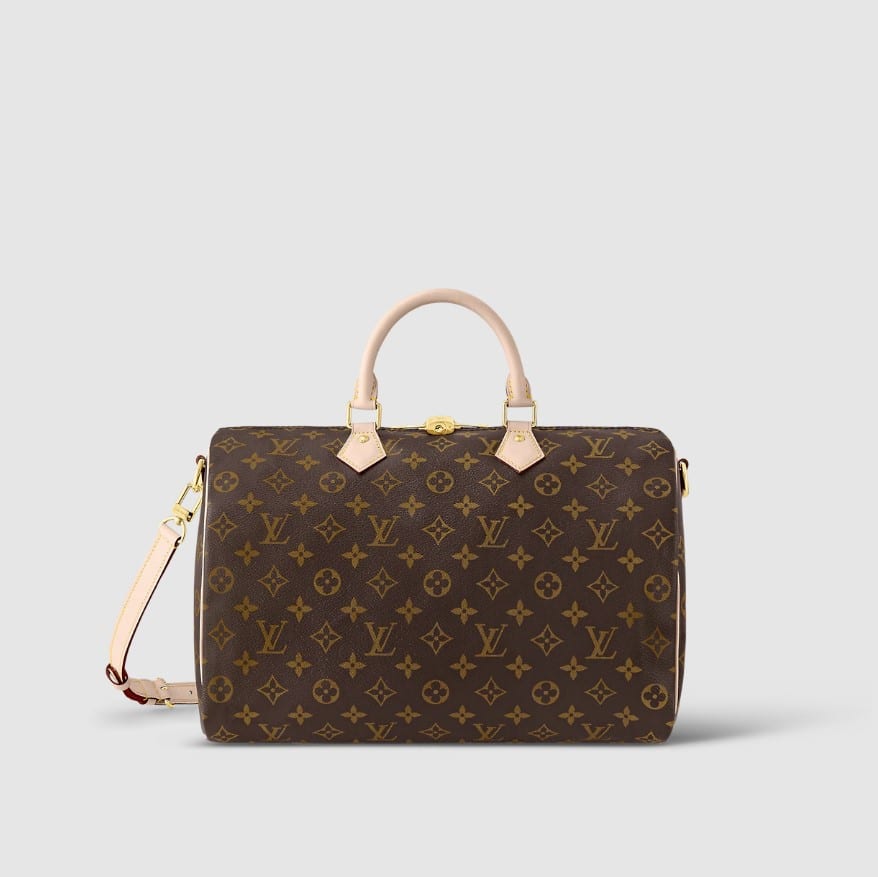 Louis Vuitton
Deemed as one the world's most valuable and widely recognized designer brands, Louis Vuitton has long been a symbol of luxury travel, style, and sophistication. The brand's iconic lineup of high-quality leather goods, high jewelry, legendary steamer trunks, ethereal perfumes, and monogrammed bags represents Parisian heritage at its best. The eponymous brand has been making them since 1854 and uses only the finest leather made by master crafters. When it comes to lasting investment pieces, the Louis Vuitton Speedy, Neverfull Tote, Capucines, and Keepall will always be timely, beautiful, and exclusive.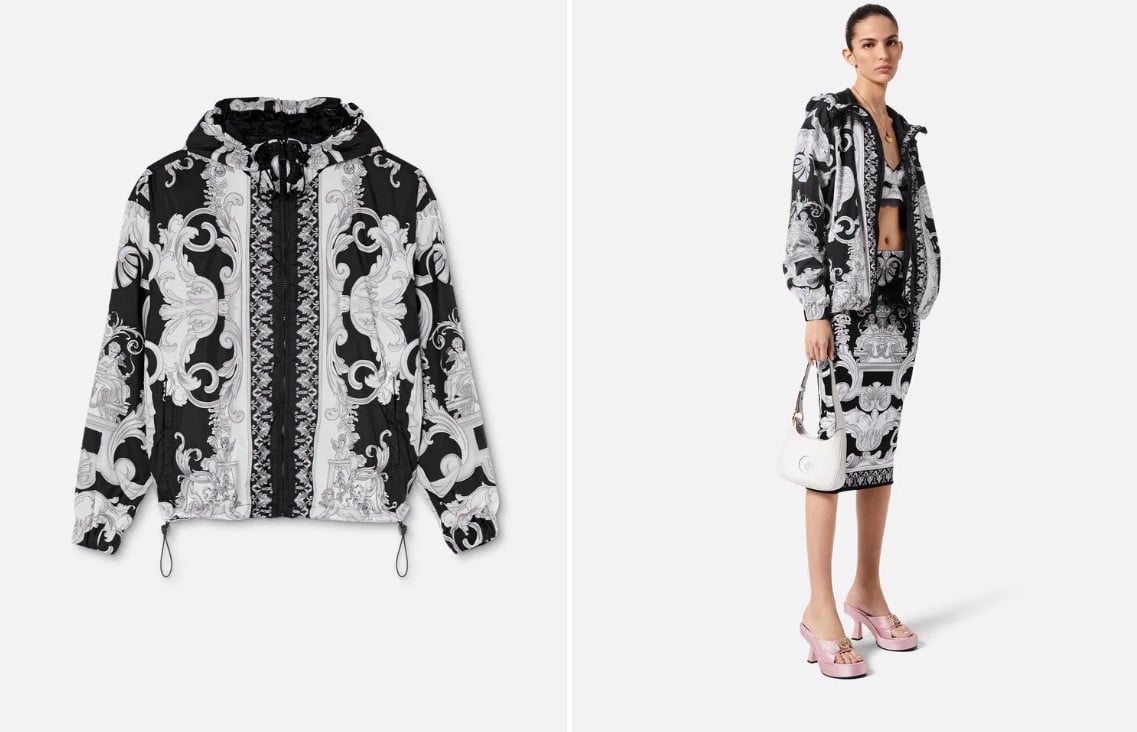 Versace
One of the most unapologetic luxury brands, Versace is founded in 1978 by Gianni Versace and features designs that are lavish and exuberant, often avant-garde and highlighting women's sexuality and boldness. Think high slits, exquisite baroque prints, bondage-style leather, and animal-themed patterns worn by supermodels like Naomi Campbell and Claudia Schiffer, as well as pop idol Madonna. With Medusa as its logo, the family-owned and Milan-based fashion house has always been at the forefront of trendy apparel, shoes, and accessories regardless of the occasion.
Prada
A much-admired luxury Italian fashion house known for its beautifully-crafted handbags, apparel, shoes, and accessories. Prada's understated elegance makes it a favorite amongst boss babes and those who simply want to look fresh and posh on the go. Today, Prada is considered a fashion empire that brought cult favorites like the nylon backpack, gold bomber jackets, slingback pumps, and 90s' satin dresses to mainstream consumers. Those who want to keep it playful and casual can try its more affordable sister brand, Miu-Miu, as well.
Hermès
For industry-leading leather goods, French luxury design house Hermès is the front-runner. The brand has a global presence in over 45 countries and a billion-dollar market valuation. Beyond its equestrian roots, Hermès has successfully expanded into clothing, accessories, fragrances, and more without sacrificing its tradition of fine craftsmanship. Moreover, exclusive distribution makes its handbags a priceless commodity among avid collectors, especially the Birkin and Kelly bags costing over hundreds of thousands in retail value.
Dior
Yves Saint Laurent's history with the House of Dior is a memorable one as he was directly appointed by Christian Dior himself in 1957 to be its head designer at age 21, a significant opportunity to the young Yves and one that made him an icon when he popularized the trapeze dress. Dior is lauded for its elegant, classic designs and luxurious garments translated into haute couture, ready-to-wear dresses, and red-carpet worthy gowns often worn by A-list celebrities. Dior's signature style is ultra-feminine featuring a full skirt, nipped-waist, and delicate detailing like ruffles and bows.
Guerlain
Guerlain is one of the oldest French skincare houses founded in 1828 by perfumer and chemist Pierre-François Pascal Guerlain and acquired by LVMH in 1994. Guerlain is the first to create the kohl eyeliner, mascara, commercial lipsticks, as well as scientifically-made skincare products, but its main brand identity is on designer perfumes, some of which have significant cultural impact (La Petite Robe Noire, Jicky, Vétiver, and Shalimar) and influence on the perfume trends to this day.
Balenciaga
A Spanish luxury fashion house specializing in high-quality crafted shoes, RTWs, haute couture, handbags, fragrances, and accessories since 1919. Balenciaga is known for its abstract and experimental take on fashion and pioneered flamboyant silhouettes like the balloon and envelope dress. The brand remains on trend, reaching cult luxury fashion status among Gen Zs with popular investment-worthy pieces like the Neo-Classic and Hourglass bag, and the track logo-detailed mesh and rubber sneakers.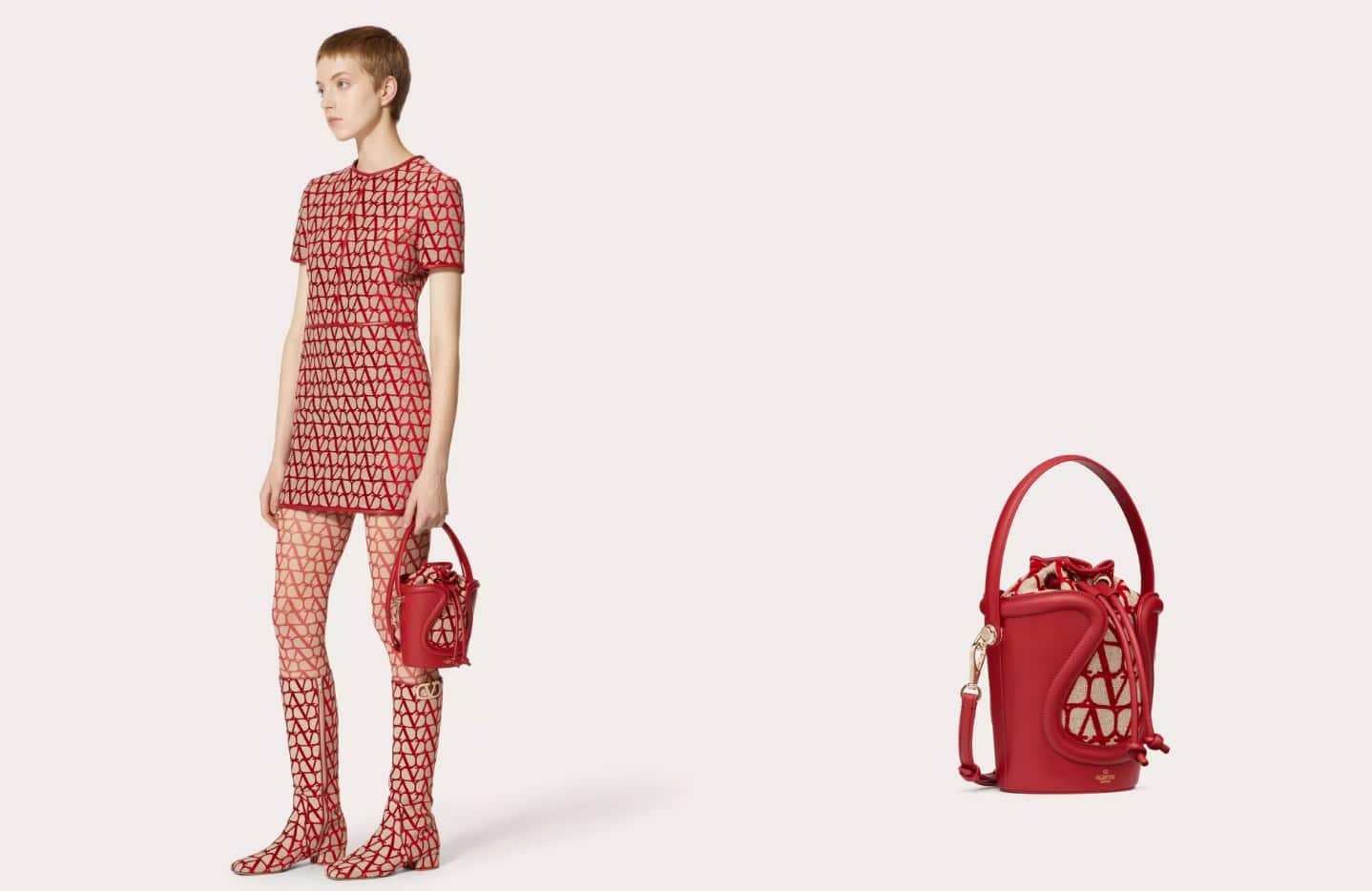 Valentino
Famous for its V logo trademark and signature red "Valentino rosso" color, this luxury Rome-based brand was founded in 1960 by Valentino Garavani. Heritage-driven touches infused with modern appeal catapulted Valentino as a sought-after Italian luxury brand for decades worn by the likes of Elizabeth Taylor, Lady Gaga, and Jennifer Lopez. Valentino is also loved for its bags, mesmerizing perfumes, shoes, scarves, and dresses often designed in vivid colors, bold patterns and prints, intricate embroidery, and elegant feminine touches like ruffles and pearl beadings.
Marc Jacobs
The eponymous label founded in 1984 is popular for its unique take on classic and retro designs in bold cuts and colors. When it comes to famous contemporary designers, Marc Jacobs remains an indelible figure, especially with his fabled Grunge Collection and stint at Perry Ellis and as Louis Vuitton's artistic director from 1997 to 2014. Today, the Marc Jacobs brand has expanded into a series of lines including the Marc Jacobs Collection (flagship brand), Marc by Marc Jacobs (affordable price point), Marc Jacobs Beauty, Marc Jacobs Fragrance, and Little Marc Jacobs (children's line).
Moschino
An Italian luxury fashion house founded by Franco Moschino in 1983 that offers a wide range of men's and women's clothing, leather goods, perfumes, and accessories. Moschino is one of the most unique Italian brands in that most of the its designs are eccentric, boldly colorful, playful and yet fabulous. Beyond pop culture references, there are also subtle but well-crafted dresses featuring Moschino's signature lace-up detailing and handbags that are made of the finest quality materials and Italian craftsmanship.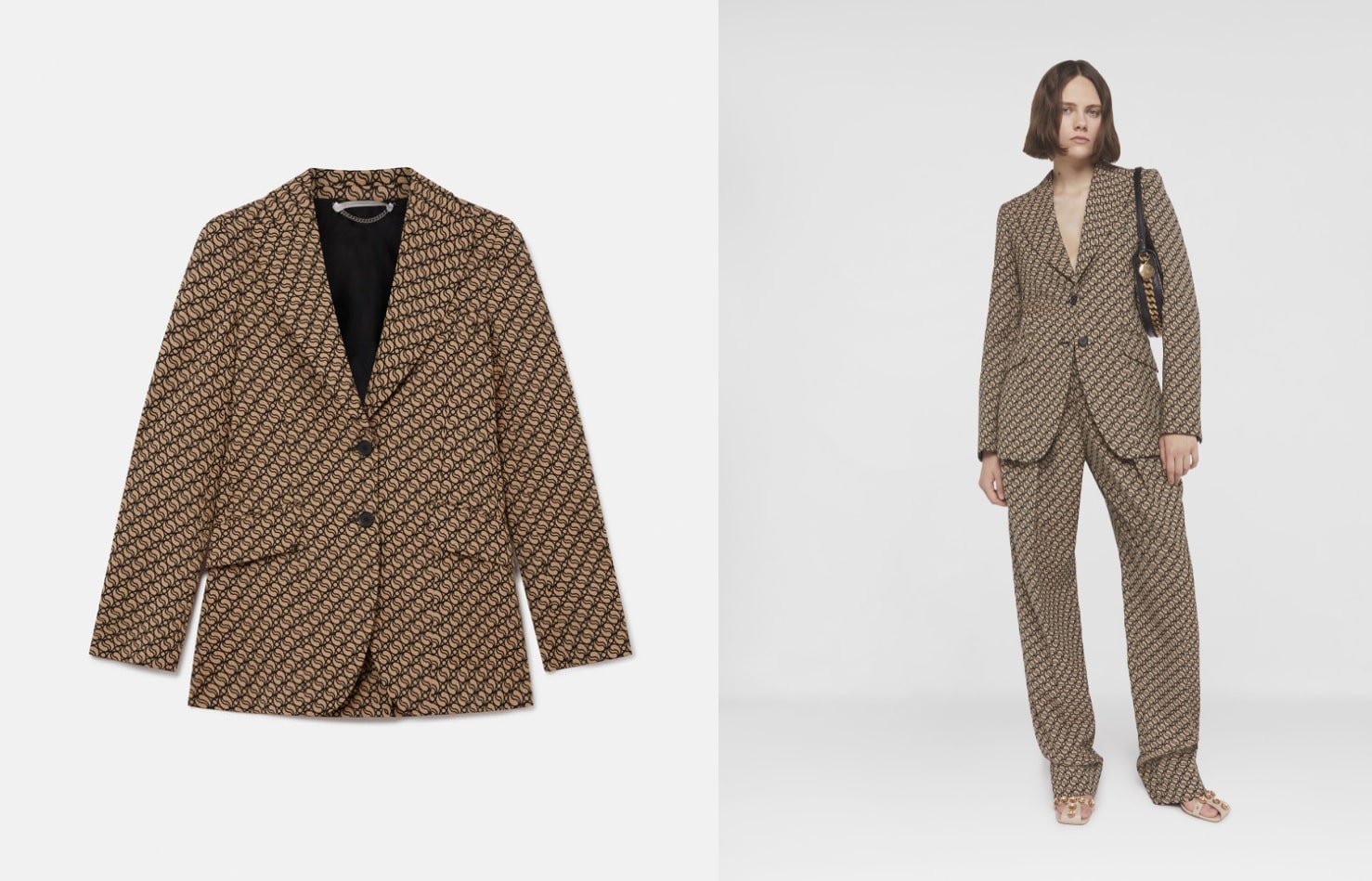 Stella McCartney
An eponymous luxury fashion house from London known for its classic and sustainable (fur-free and leather-free) apparel, handbags, shoes, fragrance, and accessories. Stella McCartney is one of fashion's best female designers featuring styles that are elegant, fresh, tailored fluidly, and captures modern femininity that works well in any season and occasion. Luxury vegan handbags like the iconic Falabella collection and double-breasted coats are prized investment pieces coming from this green brand.
Givenchy
One of the most prestigious French fashion houses in the world built by Hubert de Givenchy in 1952, the eponymous brand is the maker of some of the most elegant haute couture clothing and dresses, as well as RTWs, perfumes, accessories, and cosmetics. The brand's approach to dressmaking is casual chic, clean, and feminine with a hint of aristocratic elegance. From Grace Kelly, Jackie Kennedy, to Audrey Hepburn's iconic black dress in the movie "Breakfast at Tiffany's," Givenchy remains a cornerstone of French heritage fashion.
Tom Ford
From being Gucci's creative director and then Yves Saint Laurent's in 1999, Tom Ford is an eponymous luxury brand that perfectly captures opulent sensuality mixed with timeless elegance in its designs. Tom Ford's wide collection of dresses in flawless garments remain a favorite among high-fashion lovers, as well as its fragrance line, top-quality sunglasses, makeup collection, and accessories. It's the brand to invest in when you want the sleekest, effortlessly cool clothing like the textured-leather shoulder bags and silk blouses.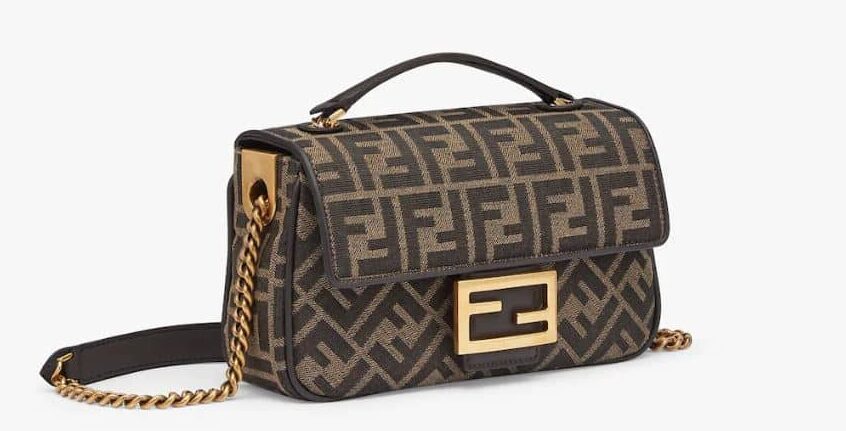 Fendi
Founded in 1925 by Adele and Edoardo Fendi, this Italian brand brand is one of luxury heritage and superiority in terms of leather goods, high-quality furs, and accessories made in bold shades, unique textures, and exotic materials. The Fendi Baguette, which was designed in 1990s by Silvia Venturini Fendi, is one of the brand's most beloved and signature bags to date. It comes in a variety of astonishing colors, patterns, and hardware detailing that makes one bag worth the buy.
Armani
A Milan-based luxury house launched in 1975 by Giorgio Armani with products ranging from apparel, shoes, accessories, beauty products, to home décor. One of the brand's defining pop culture moments is designing its signature Armani suits to be worn in iconic Hollywood movies like Goodfellas and The Wolf of Wall Street.
Armani's relaxed yet luxurious aesthetic expanded into different lines and segments so it can cater to various industry sectors including the The signature Giorgio Armani line (classic and higher-end collection), Emporio Armani (for yuppies), A/X Armani Exchange (retail), and Giorgio Armani Privé (couture), among others.