Fashionably Late – Blanket Scarf Trend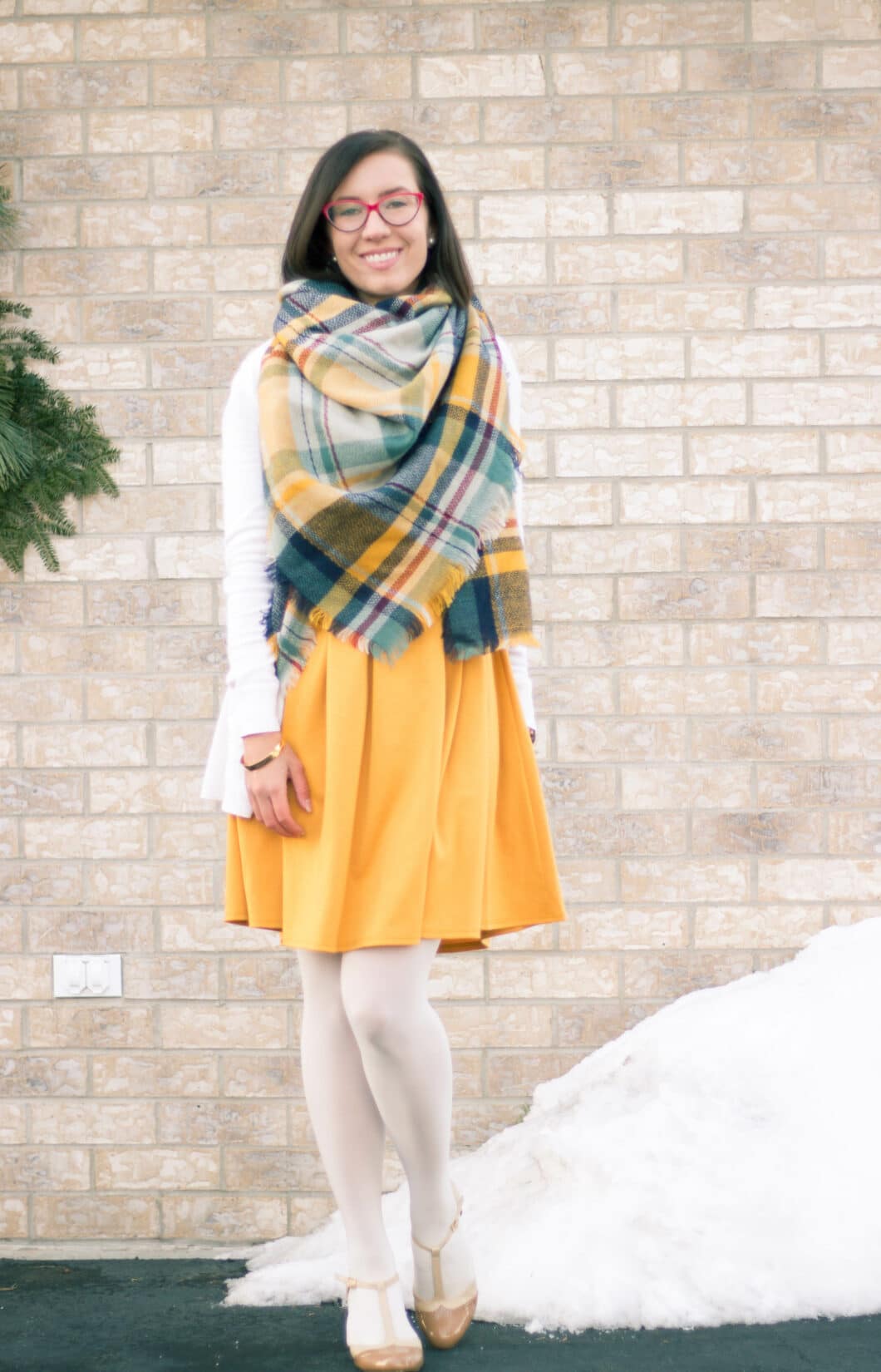 Alright, so I am a bit late to the blanket scarf trend…I think about two years late, actually. Are blanket scarves even trendy anymore? Probably not. Haha. But I've always been hesitant to invest in anything trendy and am usually the last blogger to jump on board. But this is one trend I was really missing out on! (And will continue to wear whether it's "cool" or not!)
While I was home for the holidays in Wisconsin, my mom let me borrow her blanket scarf. And boy, I'm sure glad she did! It was well below zero degrees Fahrenheit the first couple days we were home…but the blanket scarf was, well, like being wrapped in a big, warm blanket! So warm and cozy. And it matched my new dress perfectly, as well as my glasses.
And I don't tend to wear my glasses on the blog too often. This is because 1.) I'm used to wearing them in the morning and just before I go to sleep…so, psychologically I never really feel quite "ready" to tackle the day when I have them on. (If that makes sense? Or maybe I'm just nuts?) 2.) They're a bit tricky to photograph. (I hate when there's a glare!) But, I broke them out for this post because my eyes hurt wayyyyy too bad after 24+ hours of trains, flying, airports and driving to pop my contacts in. It makes me tired just thinking about the journey from Sydney to Wisconsin! Haha. Oh, and I also wore them because they matched my mom's lovely blanket scarf. 😉 (I miss being able to raid her closet!)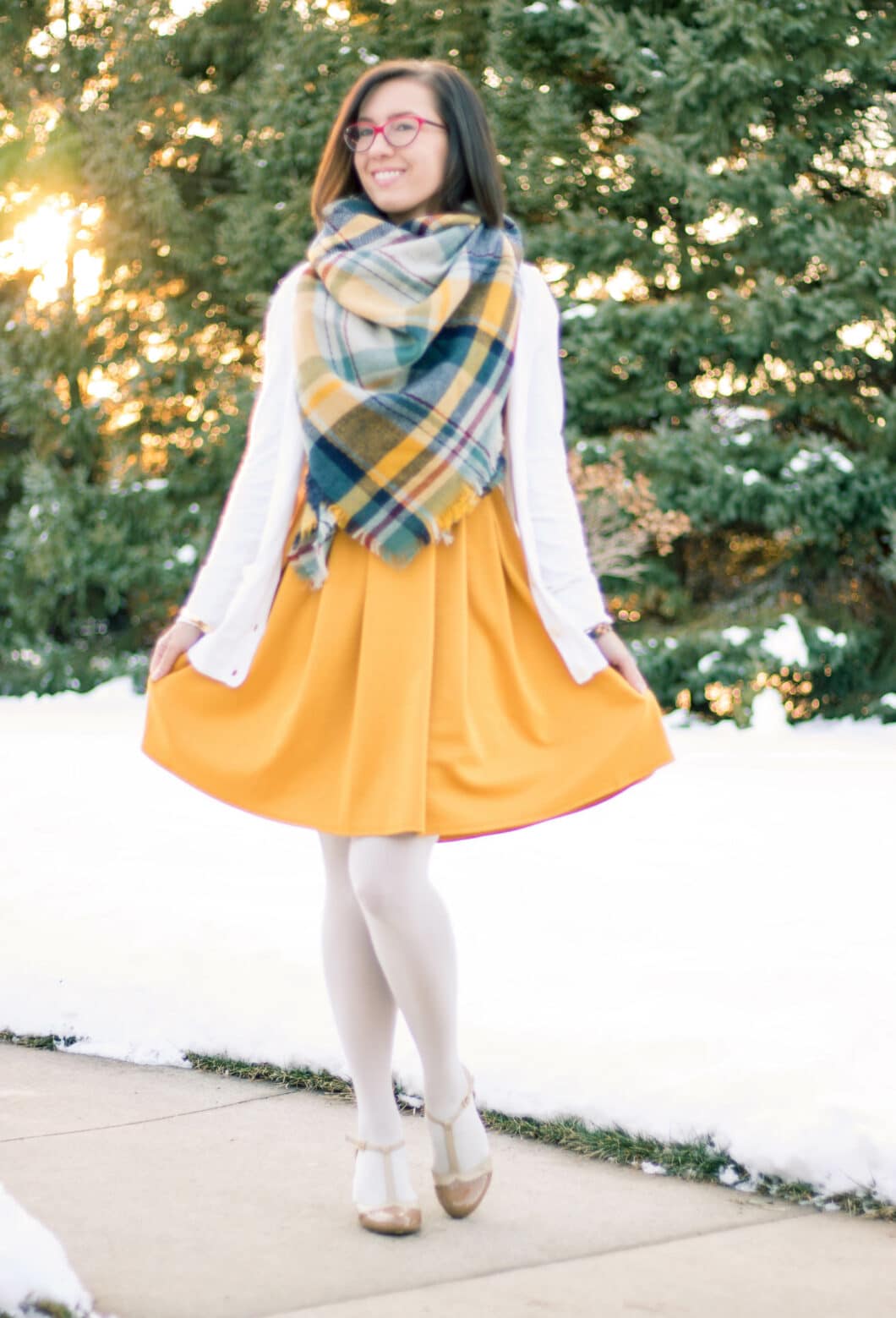 What do you guys think of blanket scarves? And are you hesitant to invest in trends? Or do you enjoy trying new things as they become available? Let me know in the comments!

Where to find it:
Blanket Scarf: My Mom's 🙂 (Similar here)
Dress: ModCloth (Similar here)
Glasses: c/o* GlassesShop.com
Tights: Old (Similar here.)
Cardigan: Old (Similar here)
Watch: c/o* JORD Wood Watches
Heels: Chelsea Crew
Bracelet: Gift from Shannon 🙂
*On a completely unrelated note, thank you to everyone who follows me on Instagram and gave me input on my new profile photo for Have Clothes, Will Travel! It was time to finally update it to one with my current hair color. Haha.
*c/o = courtesy of, meaning the company gave me the product to be used on my blog, and I did not pay for it. All opinions are my own, and I am not being compensated for a positive review.