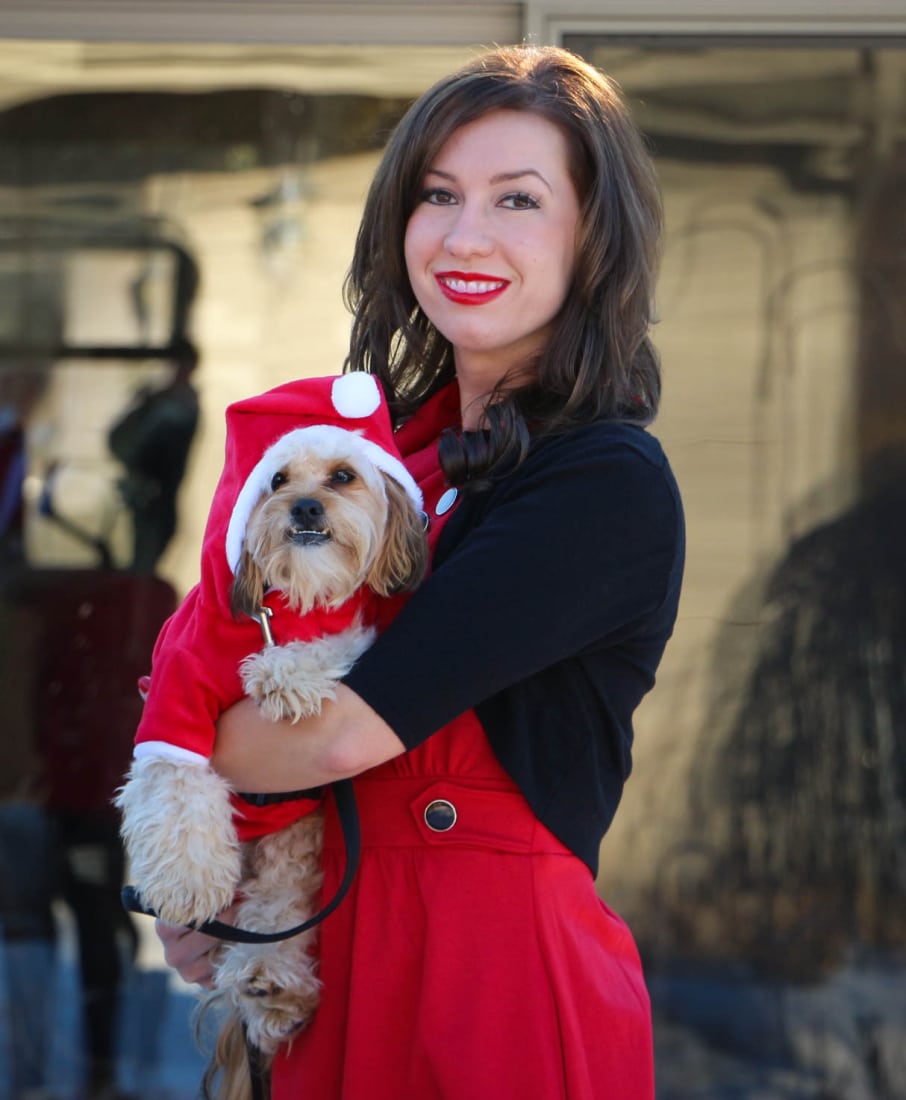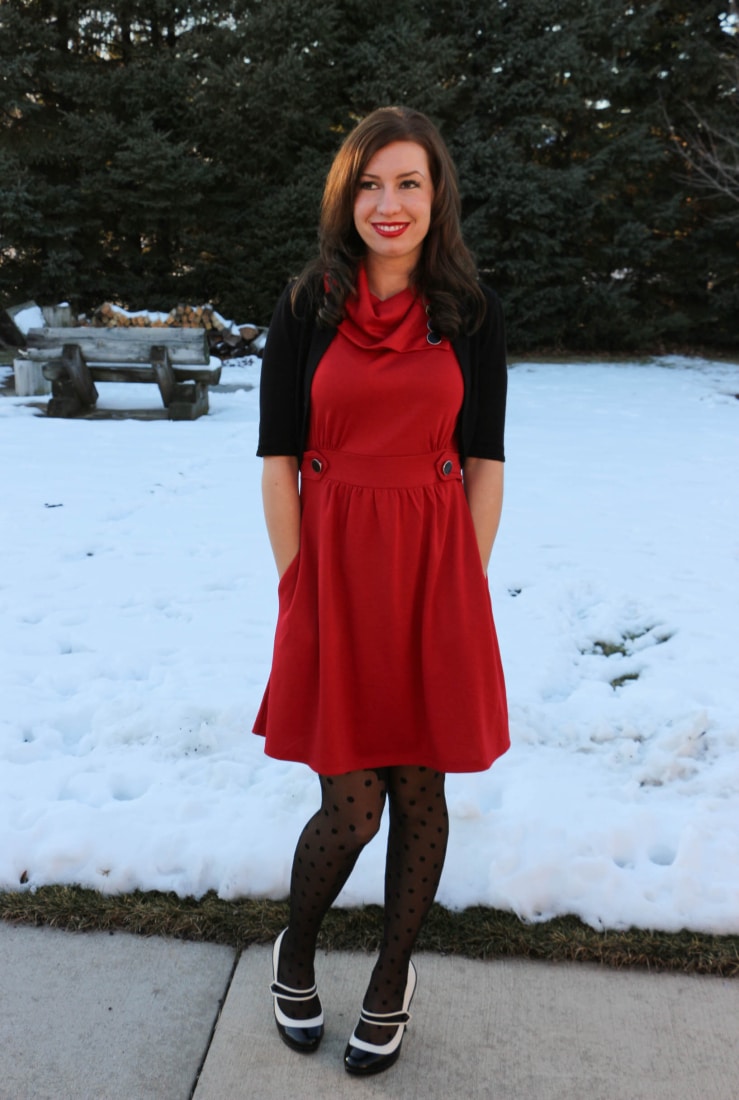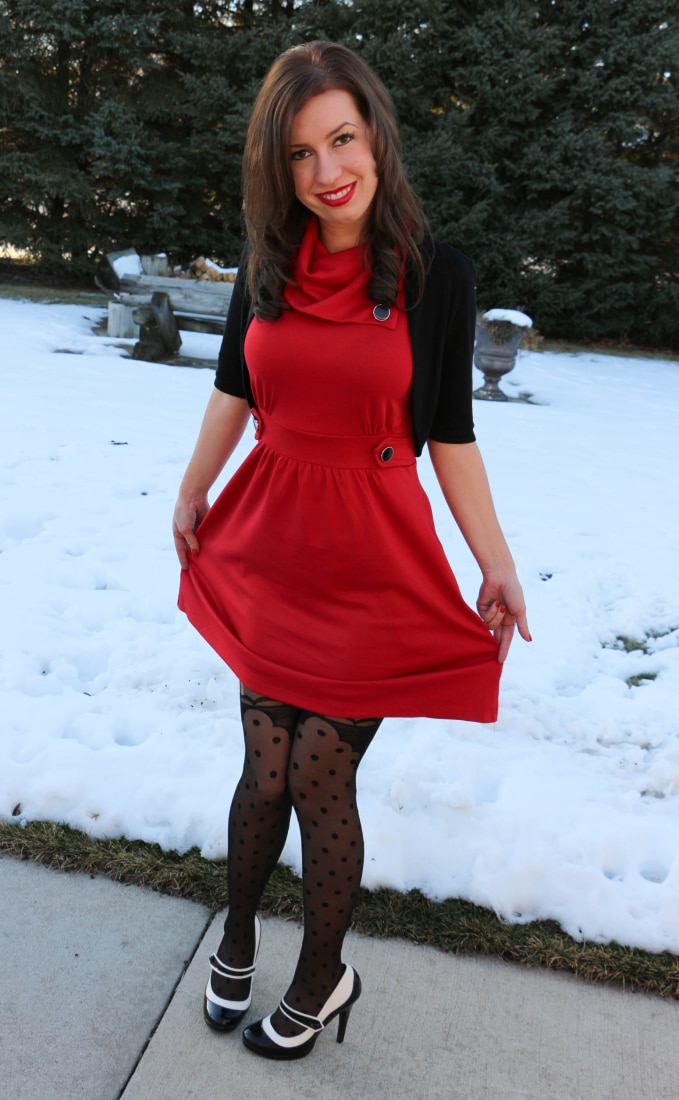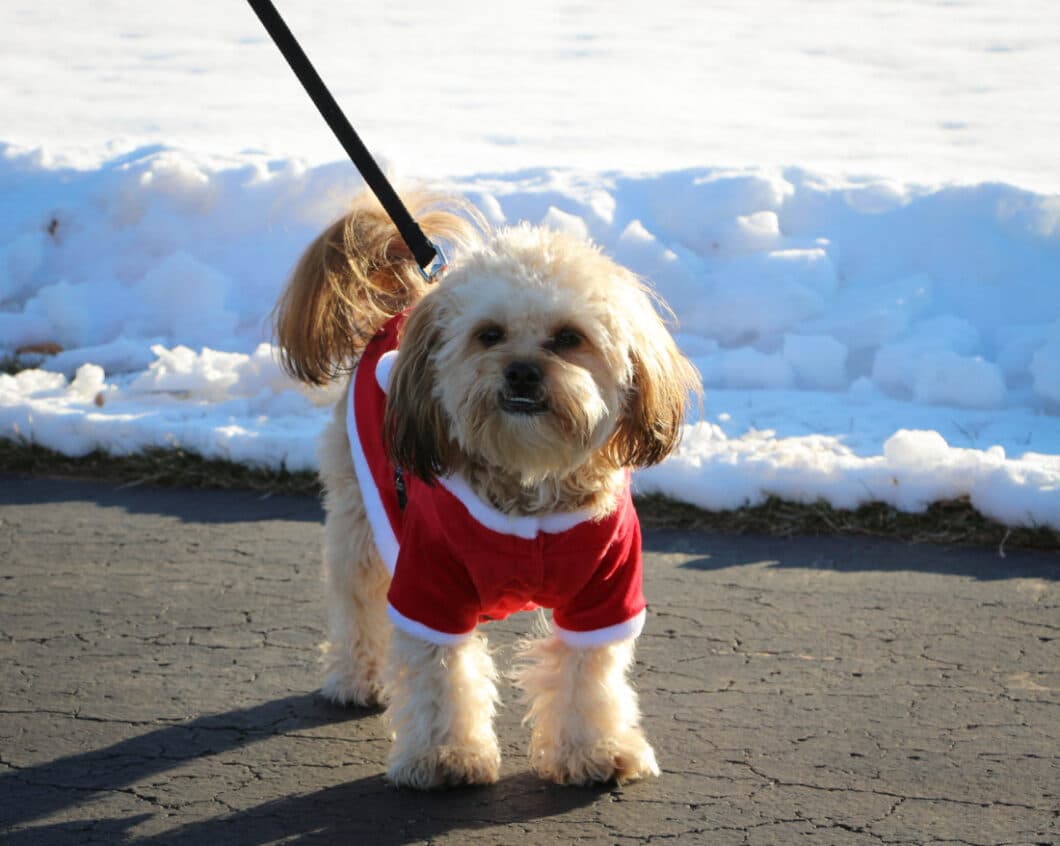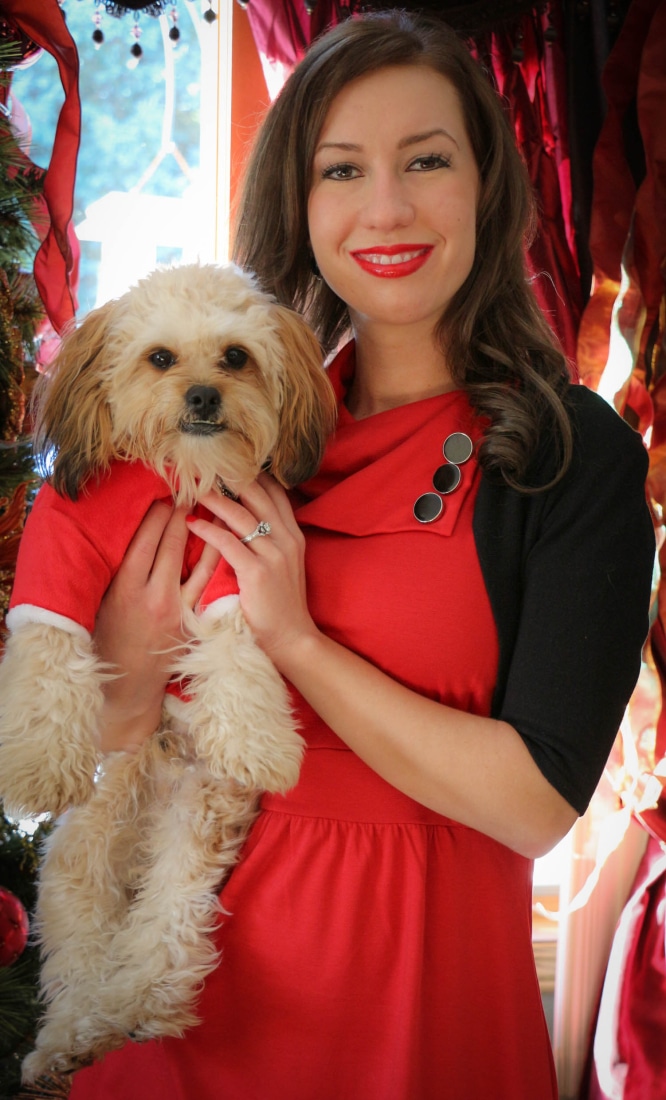 Shop the look:

It's beginning to look a lot like Christmas, especially when Bosco is wearing a Santa suit. Don't worry, he received many treats during this photo session and was a wonderful little model.
His tiny Santa suit came from Burlington Coat Factory, and he surprisingly doesn't seem to mind it that much (except when the hood is up). As far as dog clothes go, this seems to be a very well-made Santa suit. Bosco is most definitely the best dressed little Christmas dog on the block.
I did my best to match Bosco and his festive attire, with my red dress from ModCloth. This dress is super comfortable and Christmasy (in my opinion). It's my go-to dress for holiday events. It is actually sleeveless, but unfortunately, I normally wear it when it is too cold to get away with a sleeveless dress. I love its fun, fold-over collar and that it has pockets! You just can't beat a dress with pockets.
However, my husband has pointed out that this dress can sometimes look "tent-like." Which I agree with. It's loose-fitting and doesn't always show off a girlish figure. I personally am OK with this. It means I can stuff myself with various Christmas treats, and no one will notice how bloated I am. Haha.
Where to find it:
Bosco's Santa Suit: Burlington Coat Factory (In store. These suits from Amazon are similar.)
Dress: ModCloth
Tights: ModCloth
Shoes: Old (Similar here)
Cardigan: ModCloth (similar)
*Disclosure: some of these links are affiliate links. Meaning, if you click a link and make a purchase, Have Clothes, Will Travel gets a very small commission at no extra cost to you. Thank you for supporting the brands that make this blog possible! I am also a participant in the Amazon Services LLC Associates Program, an affiliate advertising program designed to provide a means for us to earn fees by linking to Amazon.com and affiliated sites.