Purple Here, Purple There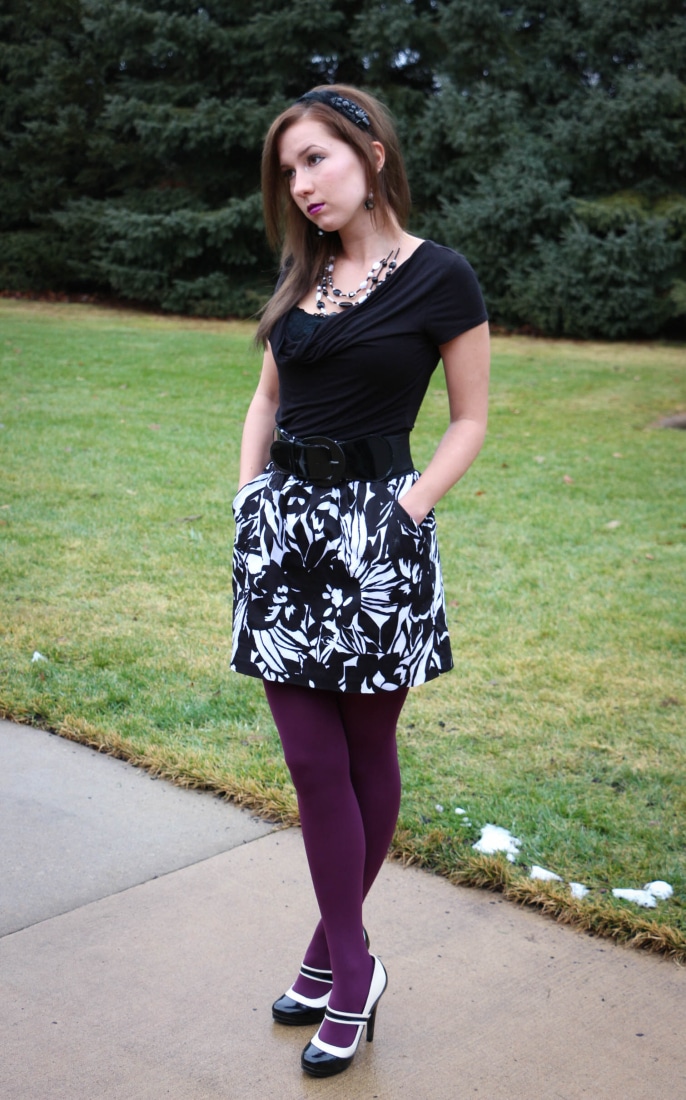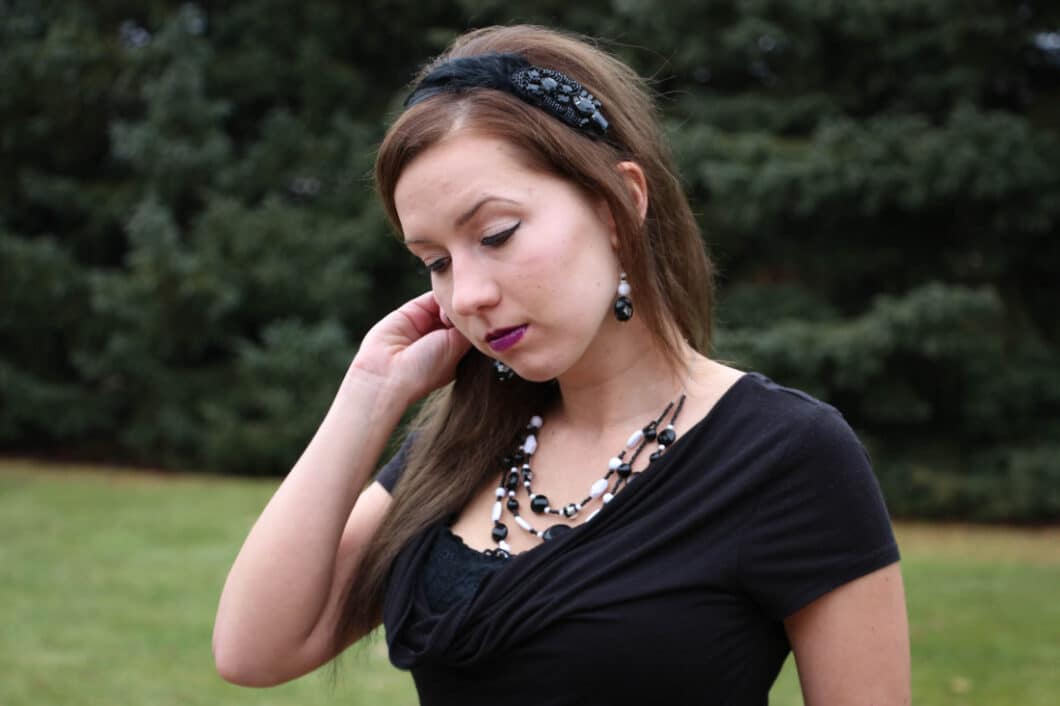 Shop the look:

I have a confession. I bought these tights for the sole purpose of matching this awesome purple lip gloss. I'm a bit surprised myself at just how much I love this vampy purple lip color.
I don't generally blog about makeup, just because I don't feel this is an area I have much expertise. I mean let's be honest, short of switching my lip color from nude to red on occasion, my makeup generally looks exactly the same. But I must proclaim my love for Stila's Stay All Day Vinyl Lip Gloss. It honestly stays on ALL DAY. I applied it in the morning and I ate lunch, dinner, drank from a glass and this lip color did not end up all over my face, and my lips stayed purple. It was incredible. I honestly still had a hint of color when I woke up the next day.
I'm also going to take the time to proclaim my love for these heels. Just in case you have not noticed they are now in just about every other outfit post I have, haha. They look awesome, and for a heel this high, they are quite comfortable. The first time I blogged about them, my feet were swollen and they didn't fit the greatest. But now that my feet have returned to a normal size, they are actually a bit big. I'm usually a size 8 (with very wide feet) and these are a size 7 1/2. I added shoe inserts and heel inserts to make them a bit less loose-fitting. If you are considering them for yourself you may want to go a full size down (and they may be a bit wide if you have especially narrow feet).
These purple tights are also great, and not just because they match my lip gloss. They are a bit thicker than your average pair of tights, which is wonderful because I don't feel as though I'm going to rip them every time I put them on. And now that we have returned to the normal chilly temperatures of a Wisconsin winter, they keep me warm when I feel like breaking out a short skirt.
Where to find it:
Lip Color: Stila Stay All Day Vinyl Lip Gloss in Fuchsia from Ulta
Tights: ModCloth (similar)
Heels: ModCloth
Skirt: Macy's (It's very old. This one from ModCloth is similar.)
Shirt: Old (similar here)
Necklace and Earrings: Gift from my Grandma
Headband: Forever 21 (No longer available.)