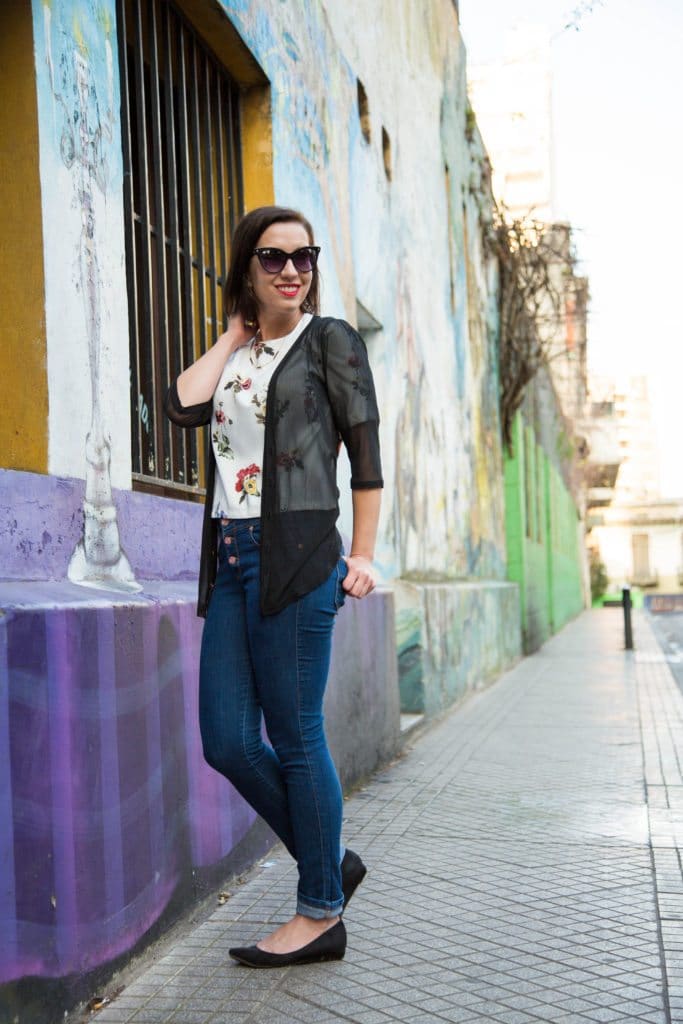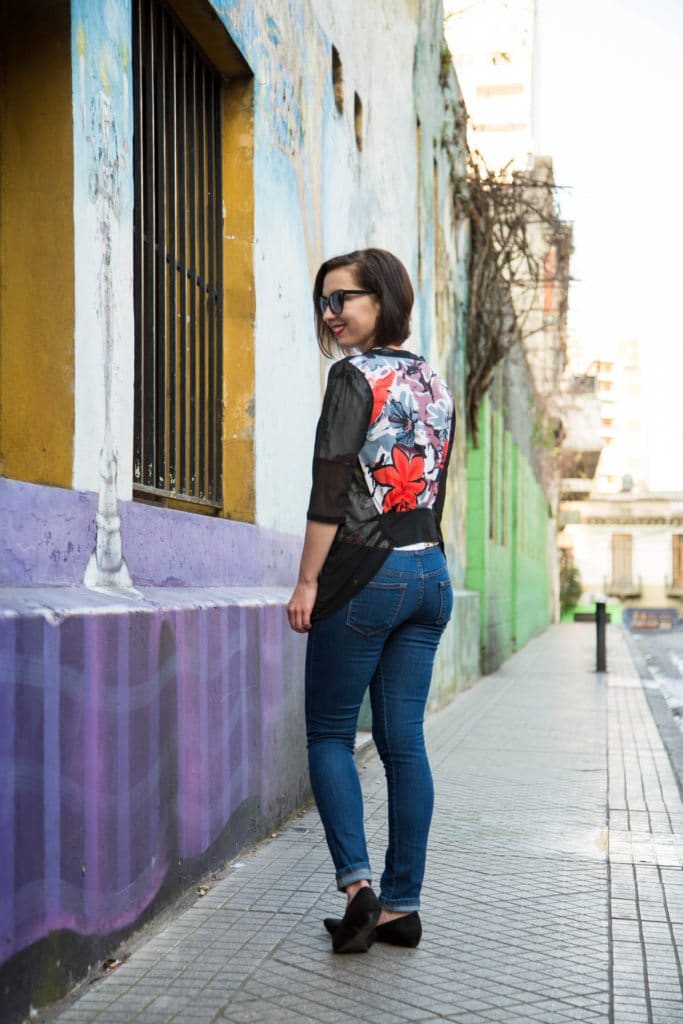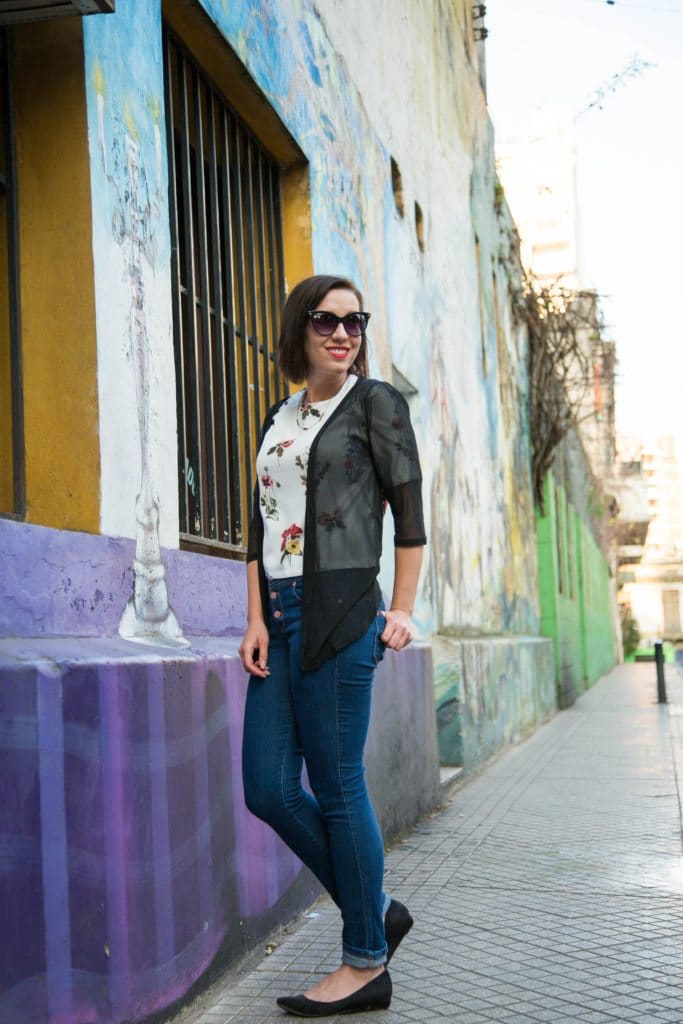 Click to shop:

Floral prints work great no matter what time of year it is, in my opinion. However, we always tend to gravitate toward them a bit more during spring. (Insert Devil Wears Prada quote: "Florals? For spring? Ground-breaking.") But, hey…Why not match our surroundings?
Spring has sprung in Argentina, and much to my allergies dismay, everything is blooming! It is really beautiful, though. (Flower pics at the end of the post!) So, I decided to break out my fave jeans (30% off today only!), an old floral crop top and my new floral cardigan from VIPShop. (Only $12!) I love how silky and comfortable it is. It also comes with a nice black camisole too. However, it is a "one size fits all." I'm typically a size 6/medium and it's plenty loose when buttoned up on me, but it still looks cute.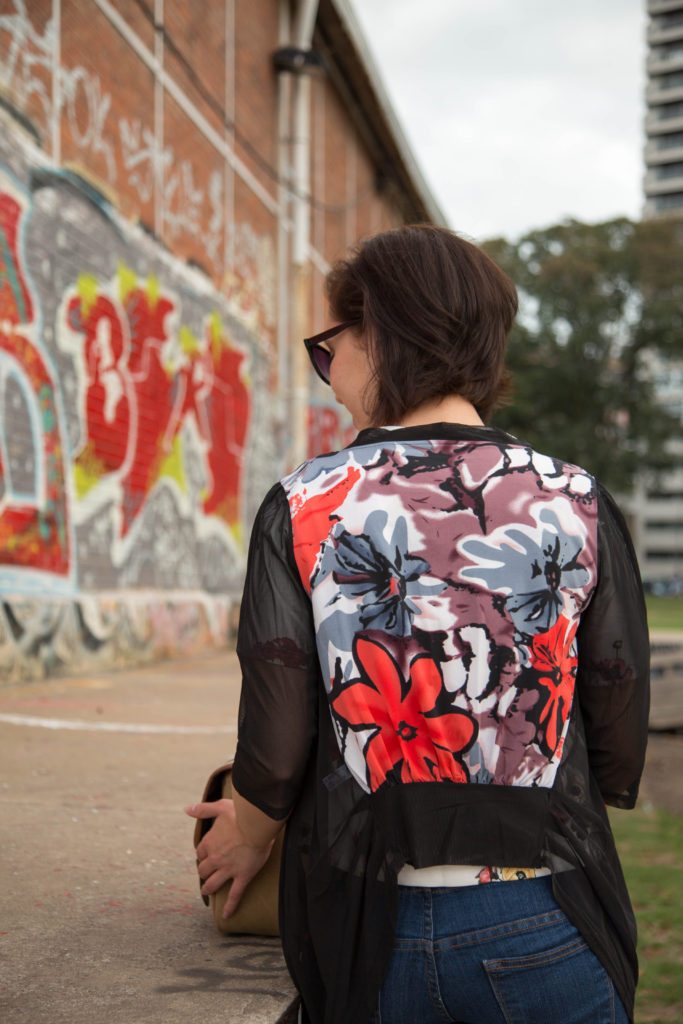 I felt this outfit wasn't too "in your face" as far as floral prints for spring go. I think the black helps with that. And it could work just fine for fall as well! (Depending on which hemisphere you're in.)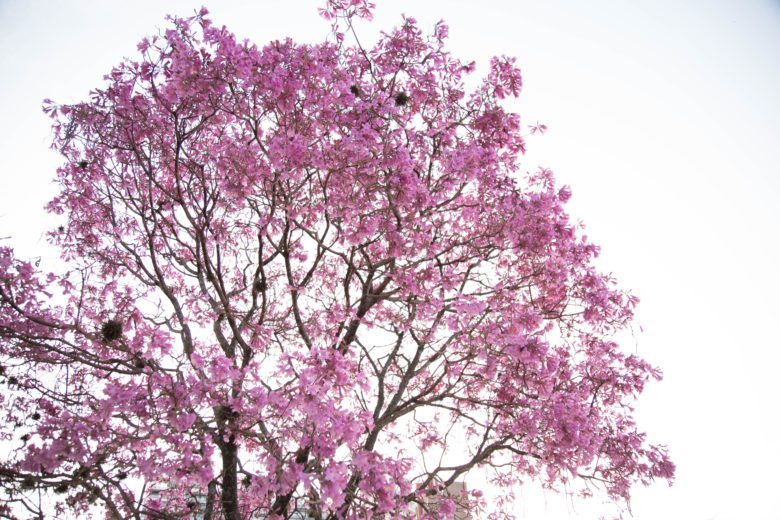 Gosh, aren't the blooms beautiful? It makes me so happy…even if my nose won't stop running. Haha.
Do you wear florals all year-long or do you save them just for spring? Let me know in the comments!
Why not get a phone cover to match your floral outfit? Check out this Floral iPhone Xs Max Case!
Where to find it:
Cardigan: c/o* VIPShop
Jeans: ModCloth (30% off today only!! Discount is applied in your cart.)
Wedges: Chinese Laundry via ModCloth (Similar – they run small, size up!)
Crop Top: c/o* Shein (Out of stock – sorry! More crop tops, here.)
Sunglasses: c/o* Polette
Don't forget! My $50 Unique Vintage gift card giveaway is going on for just a few more days! Click here to enter! That post was also selected by Independent Fashion Bloggers for this week's Links a la Mode. Check out all the other awesome posts selected, below.
Links à la Mode, August 24th
Disclosure: some of the links in this post are affiliate links. Meaning, if you click a link and make a purchase, Have Clothes, Will Travel gets a very small commission. Thank you for supporting the brands that make this blog possible!
*c/o = courtesy of, meaning the company gave me the product to be used on my blog, and I did not pay for it. All opinions are my own, and I am not being compensated for a positive review.