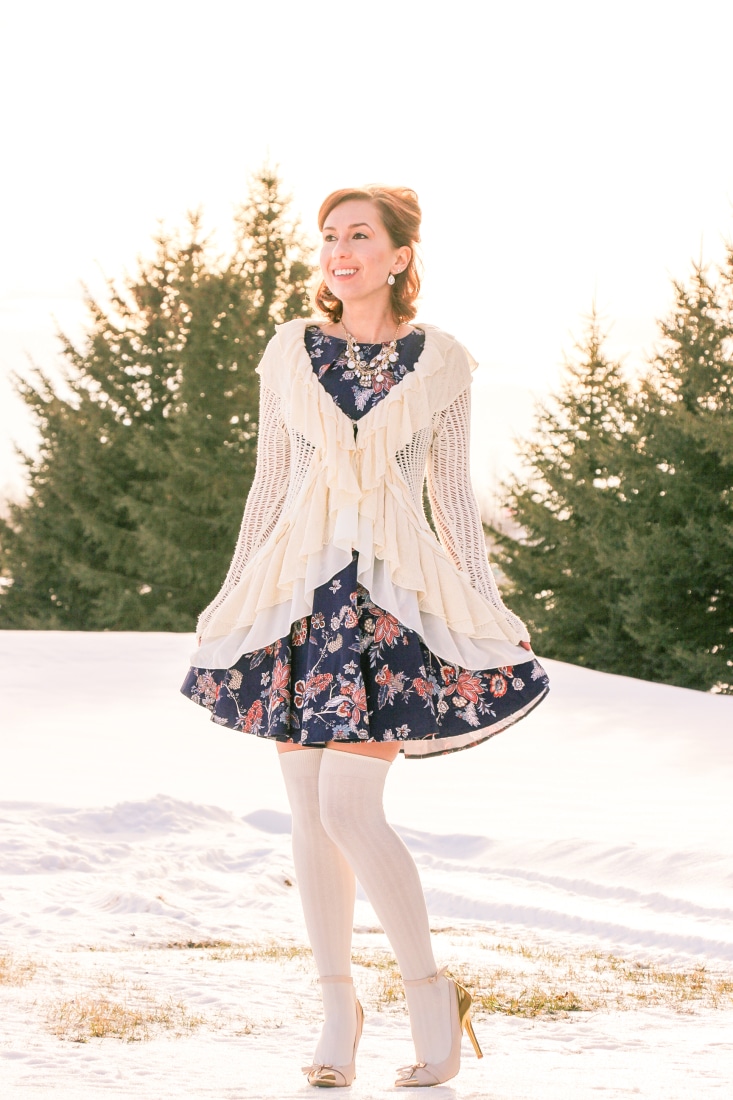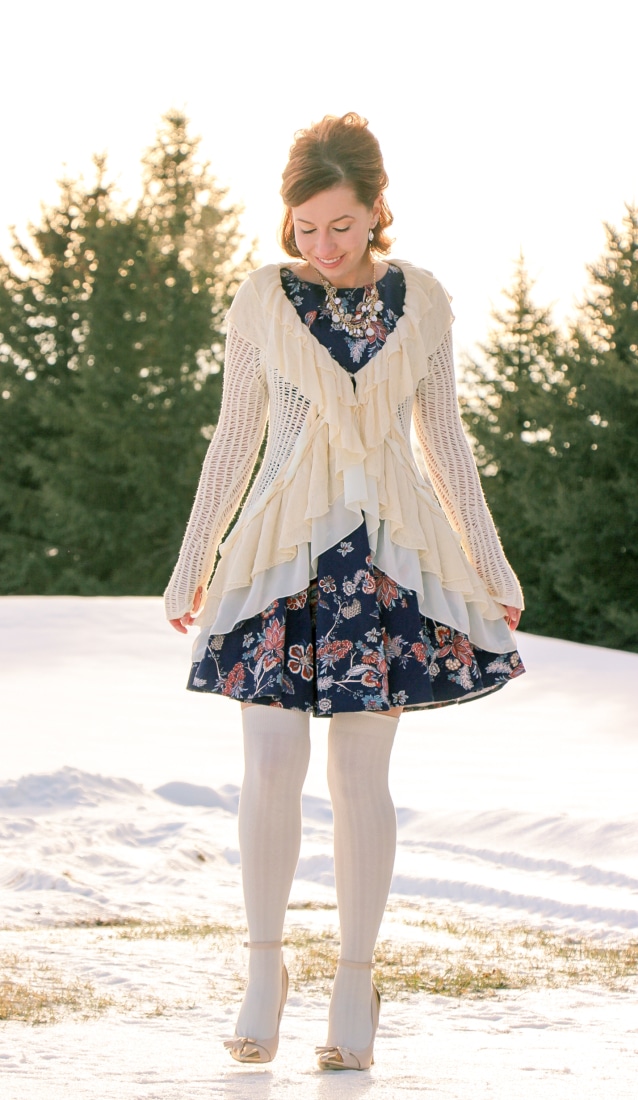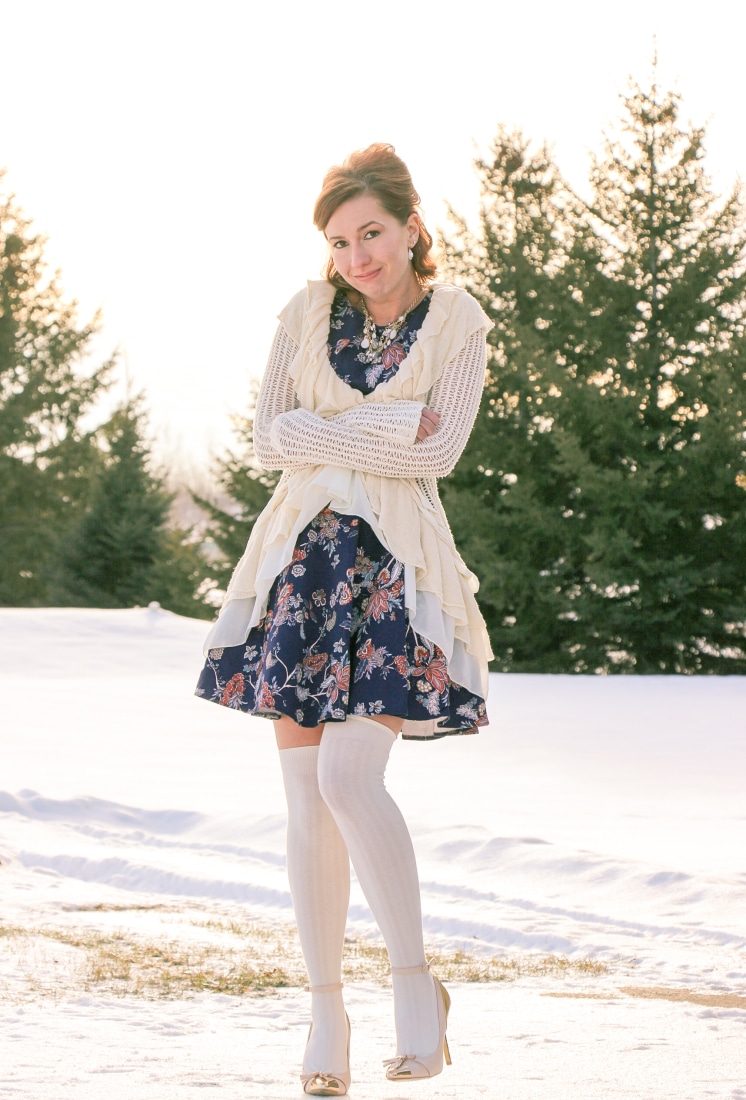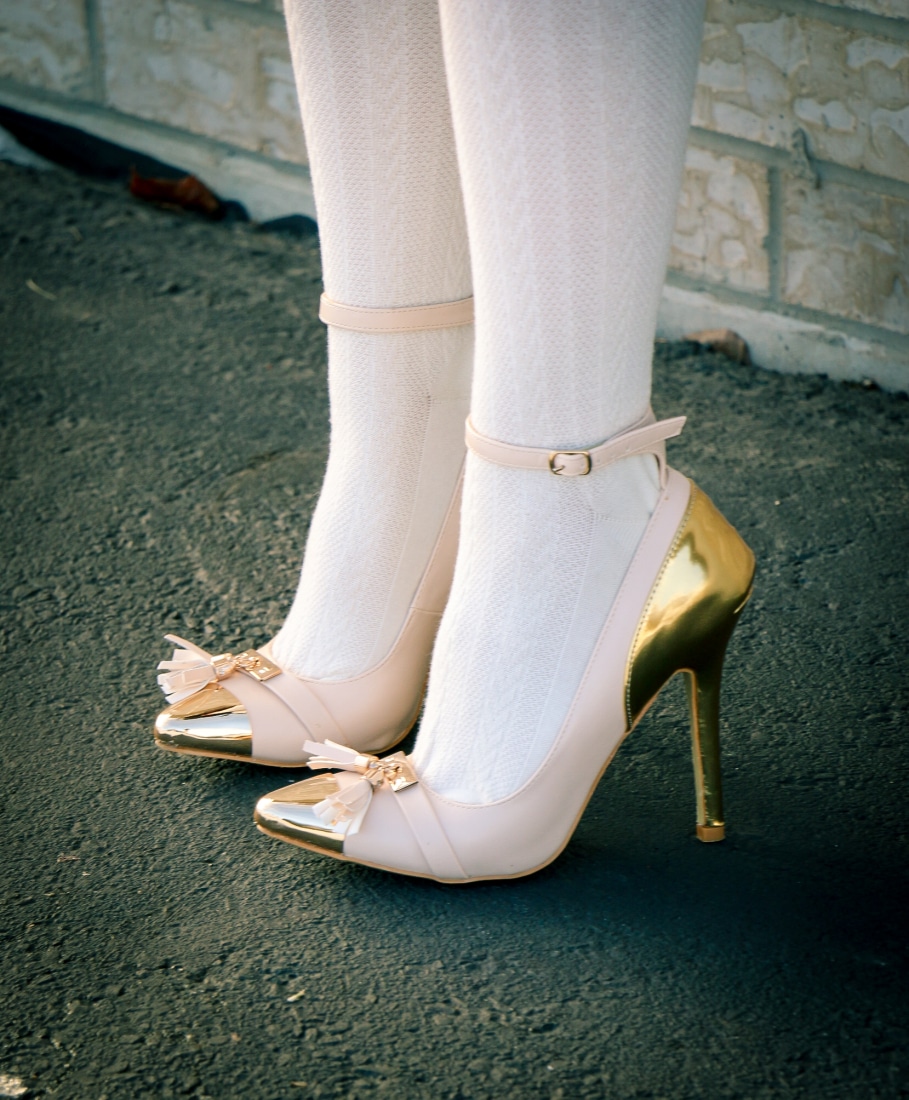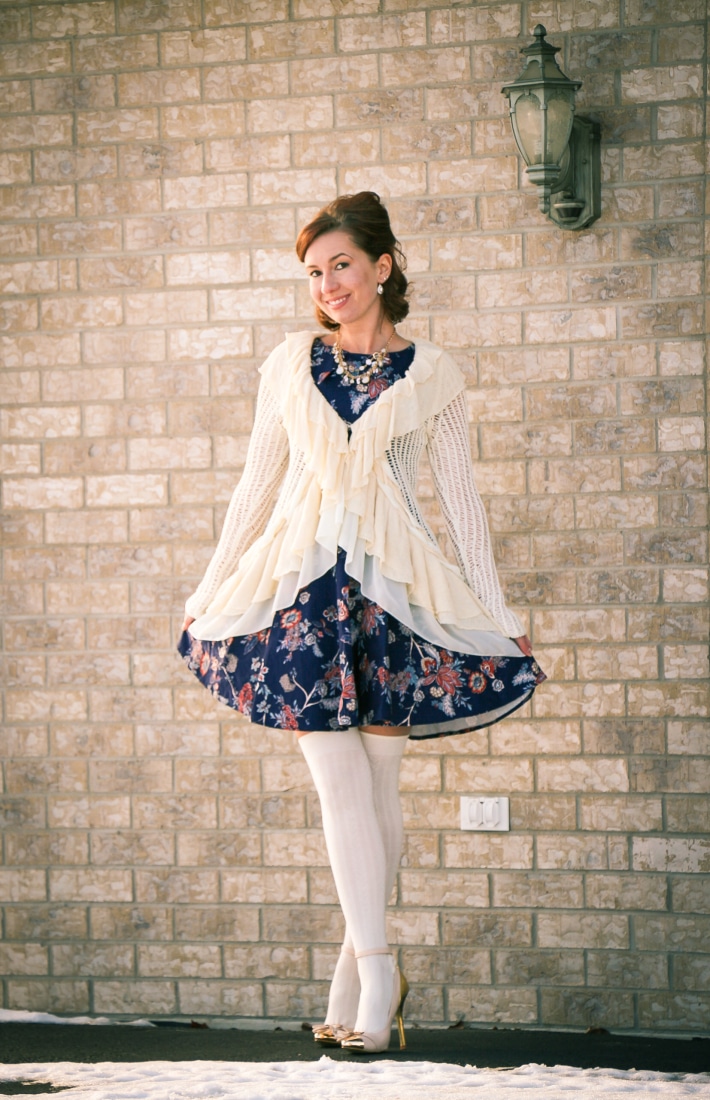 Cardigan (similar) | Dress (similar) | Stockings | Heels c/o* | Necklace
The best outfits are the ones you don't originally plan for. This floral dress and this frilly cardigan just happened to be hanging next to each other in the closet…otherwise I'm not so sure I would've thought to pair them together.
This cardigan is one that I have had since high school…and I have managed to break it out every winter since I bought it (eons ago). However, I always paired it with skinny jeans and boots..I had never thought to try it with a dress.. until this weekend. I was pleasantly surprised that these two pieces complemented each other, especially since it was so darn cold this weekend and a long cardigan was a great addition to keep me from freezing!
And let's face it, any chance I get to break out a Luck Be a Lady dress (especially this floral one)..I'm going to take it. I also have wanted to pair this dress with my Machi Footwear heels, but had meant to do that in the summer months.. when tights weren't a necessity. I had been a bit nervous to pair these with tights or socks, because they are a tight fit…and I didn't know how I would like the ankle strap with tights or socks. But I think it all worked out just fine!
These heels are super cute.. and I don't wear them nearly enough. I love all the details on them, from the gold accents to the tassels. However, I have to admit, I have a heck of a time walking in them. They are fantastic sitting heels. Haha. I think it's because these run a bit smaller, and I probably should've sized up in this particular style. I'm usually a 7 1/2 but I'm pretty sure an 8 – 8 1/2 would've been a better fit in this style. So, if you do decide to order them, definitely size up (at least a half size)!
Has anyone else paired an outfit together.. based on what was hanging next to each other in the closet? How did it work out for you? Let me know in the comments!
Where to find it:
Dress: Closet Clothing (Sold out. Similar here.)
Heels: *c/o Machi Footwear
Cardigan: The Buckle (Super old. Similar here.)
Socks: Old (Similar here)
*c/o = courtesy of, meaning the company gave me this product to be used on my blog, and I did not pay for it. All opinions are my own, and I am not being compensated for a positive review.