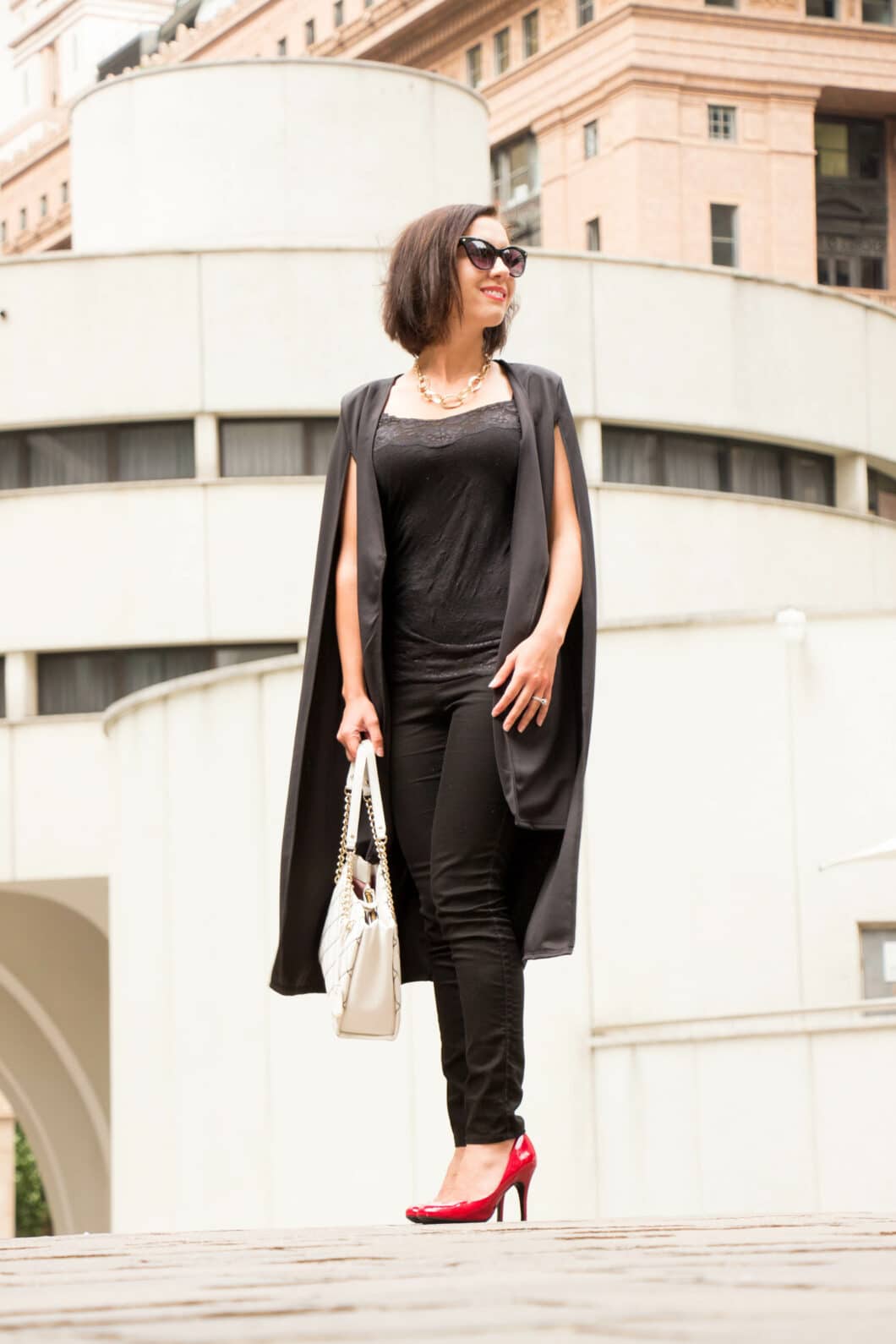 It's no secret that I love capes and all things flowy. I mean, I REALLY love capes. So, I couldn't resist ordering this cape from Chic Me. Capes remind me of superheros…and well, I do love superheroes! Haha. However, I'm going to be blunt right away, this is not exactly my favorite cape.
When my husband first saw it he asked if I was graduating…because it looks similar to the shiny polyester gowns one wears at graduation. And I do have to say, it bears a striking resemblance in person. This might be why it's not my favorite – I couldn't get that picture out of my head after he said that! Haha. It didn't look quite so shiny in the photo, but, things don't always go perfectly when ordering online – right? (Although, I've had a heck of a run.)
I do like the cut and how long it is, though. And it was a good excuse to break out my red pumps…which I don't get the chance to wear nearly enough. Red and black is easily my favorite color combo.
And I don't want to knock on Chic Me too hard for this order, as I really loved my last item from them. (You can click here to see it.)
Has anyone else had any little snafus when ordering online? And how was your NYE? Let me know in the comments!
Cape: c/o* Chic Me
Pants: H&M
Purse: Kate Spade (Similar)
Sunglasses: c/o* Polette
Cami: Maurices
Pumps: Target (Similar)
*c/o = courtesy of, meaning the company gave me the product to be used on my blog, and I did not pay for it. All opinions are my own, and I am not being compensated for a positive review.