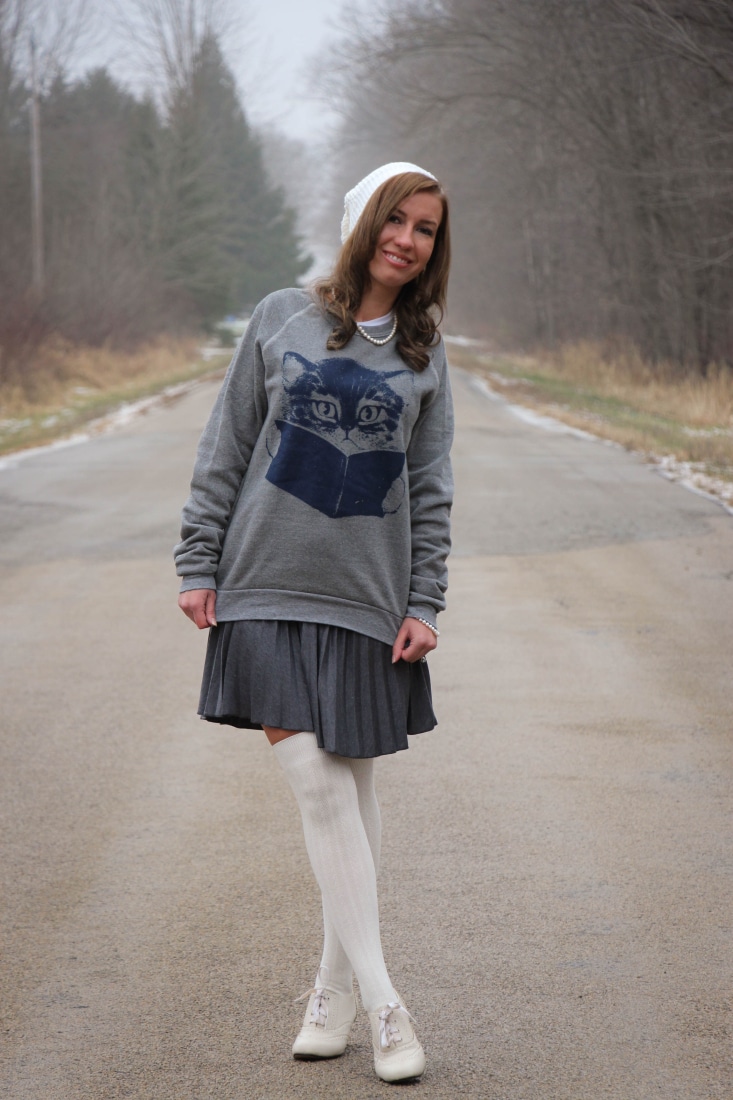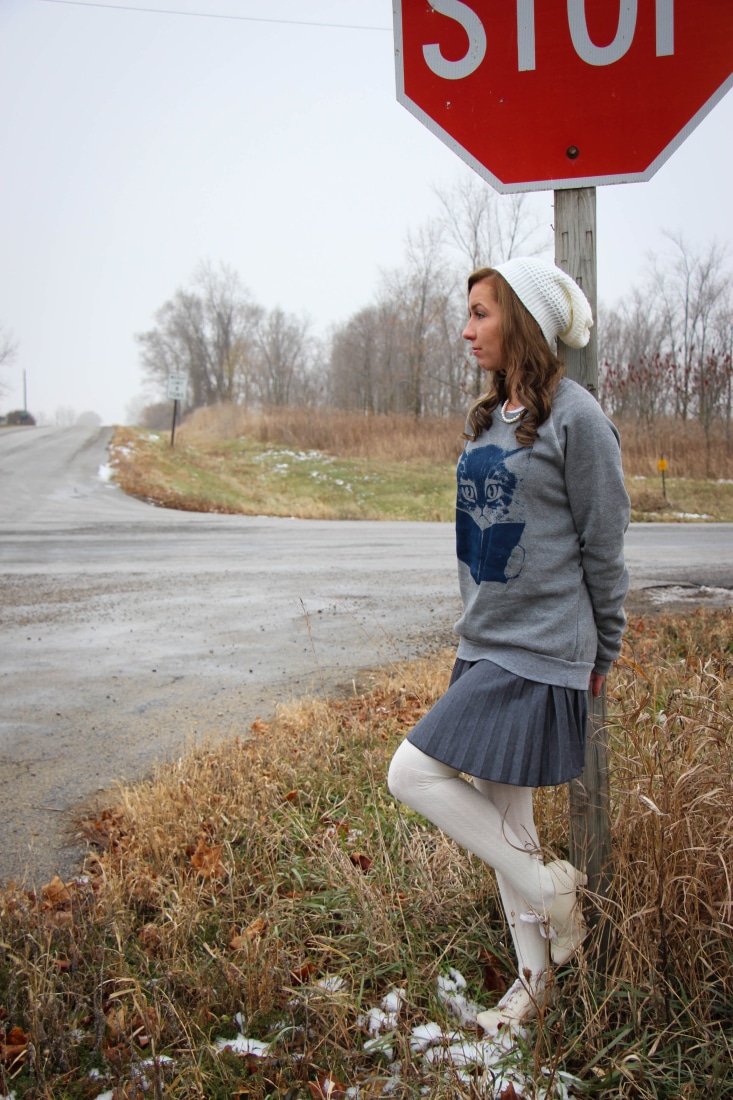 Shop the look:

Kitties and books are a couple of my favorite things in life. So, a sweatshirt of a dapper kitty reading a book is just not something I could pass up.
This sweatshirt is easily my favorite purchase of the year. It is the most comfortable piece of clothing I own, and it's obviously adorable. I actually bought this because I have another sweatshirt that fits exactly like this (except it has the cover of the Great Gatsby printed on it) and I was worried I was going to wear holes in it if I couldn't find another sweatshirt to rotate in with it. Needless to say, I had been wearing my Great Gatsby sweatshirt on nearly a daily basis until this kitty sweatshirt came along. They're both just SO comfortable and are great conversation pieces.

I have absolutely nothing negative to say about this sweatshirt. I do, however, have some advice: don't ever dry it! This sweatshirt is so soft, and throwing it in the dryer is a sure way to lose the softness (this accidentally happened with my Great Gatsby sweatshirt).
Not only is the sweatshirt absolutely perfect, but so is every other part of this outfit. I don't know if I've ever had an outfit where every piece of it fits perfectly and is comfortable!
I had been searching for a skirt to "go with everything" for quite some time, without much luck…until this skirt came along. It does indeed go with everything, can be dressed up and down…and it fits so well and is incredibly comfortable. It is also a good "year round" skirt. I can put tights on and wear it in the winter, but it's not too heavy that it couldn't be worn comfortably in the summer. I don't know if I've ever been so happy with a skirt.
As for my shoes and socks, they're also absolutely fantastic. I've already proclaimed my love for these shoes in a previous post, and it is still holding true. These knee-high socks are beyond great, too. They don't fall down, but they also don't cut the circulation off to my thighs, and of course, they're cute!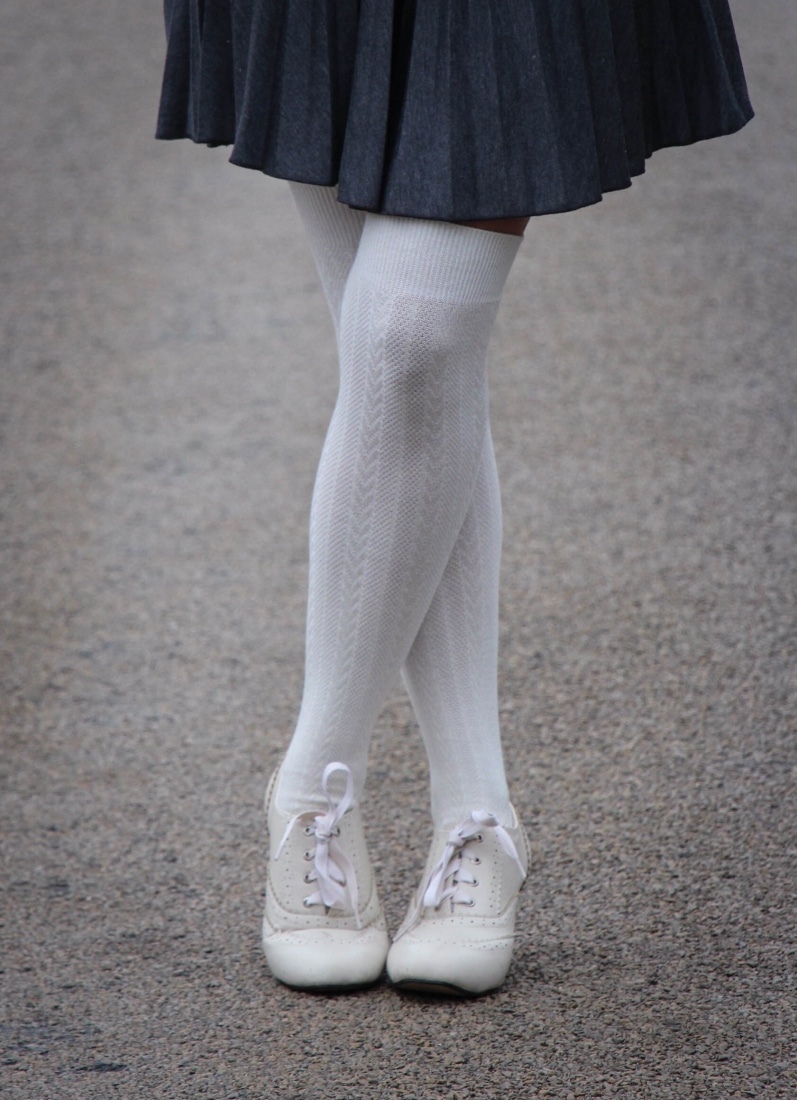 Where to find it:
Sweatshirt: ModCloth
Skirt: ModCloth
Shoes: ModCloth (similar)
Socks: ModCloth
Hat: Target (similar)
Pearls: Gift from my husband
Great Gatsby sweatshirt: Amazon)