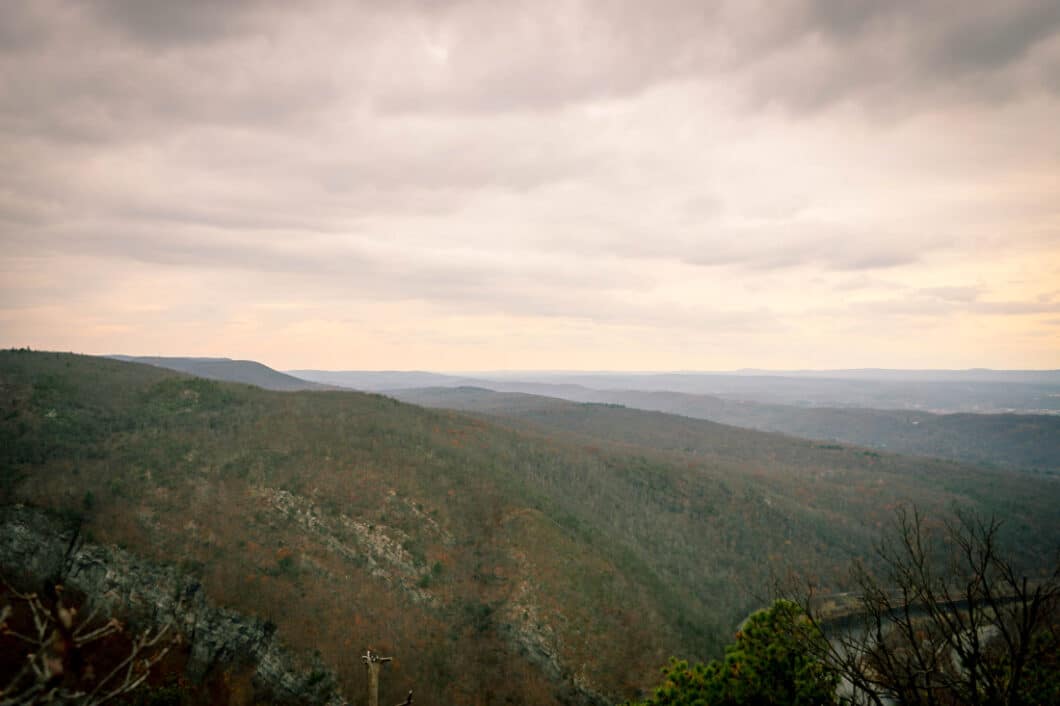 This past weekend my husband and I decided to be a little more adventurous in our weekend activities and try out mountain hiking! With this fall being so mild and warm, we figured we should get out and enjoy it, instead of running into the city for the weekend. After talking to some local friends and reading a few hiking blogs, we decided on Mt. Tammany in the Poconos Mountains for our first ever mountain hike. (I just realized after I reread this paragraph, that this was not our first time hiking up a mountain. But we thought it was the whole time, haha. We had actually hiked up Mt. Vesuvius, too. But that was a gravel trail and not at all rocky!)
Being from Wisconsin, a very flat land, there aren't many opportunities for hiking up any steep inclines, haha. But I am happy to report, that while Mt. Tammany was indeed a good workout, we survived our climb to the top.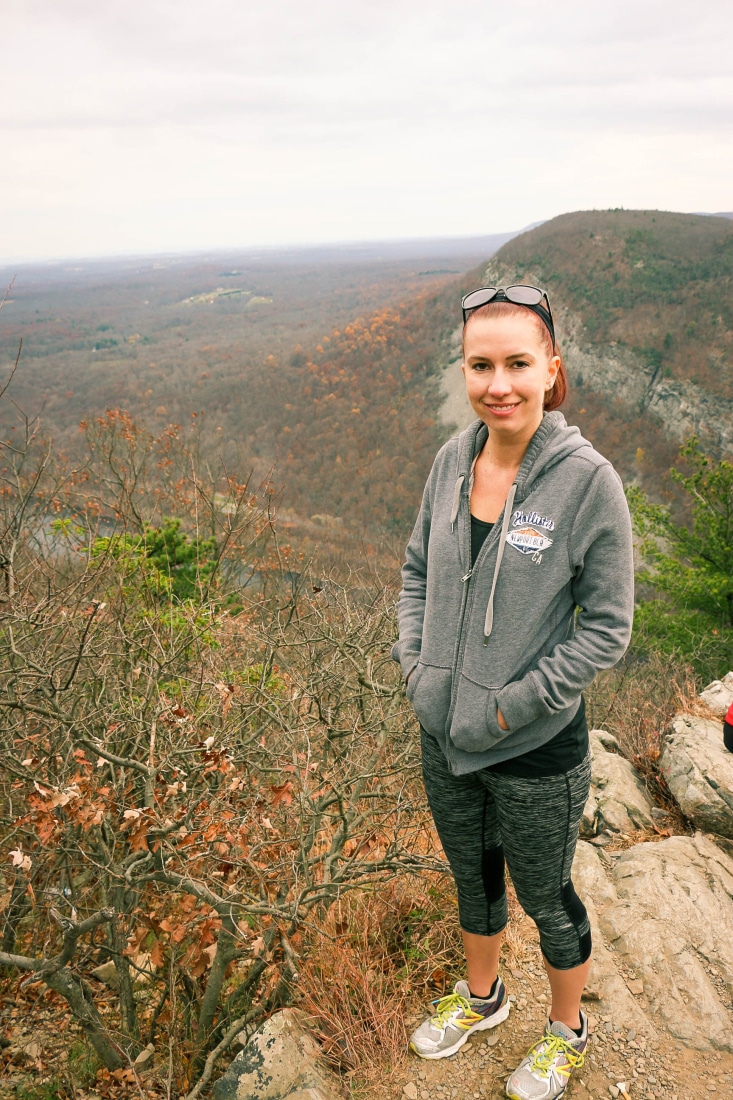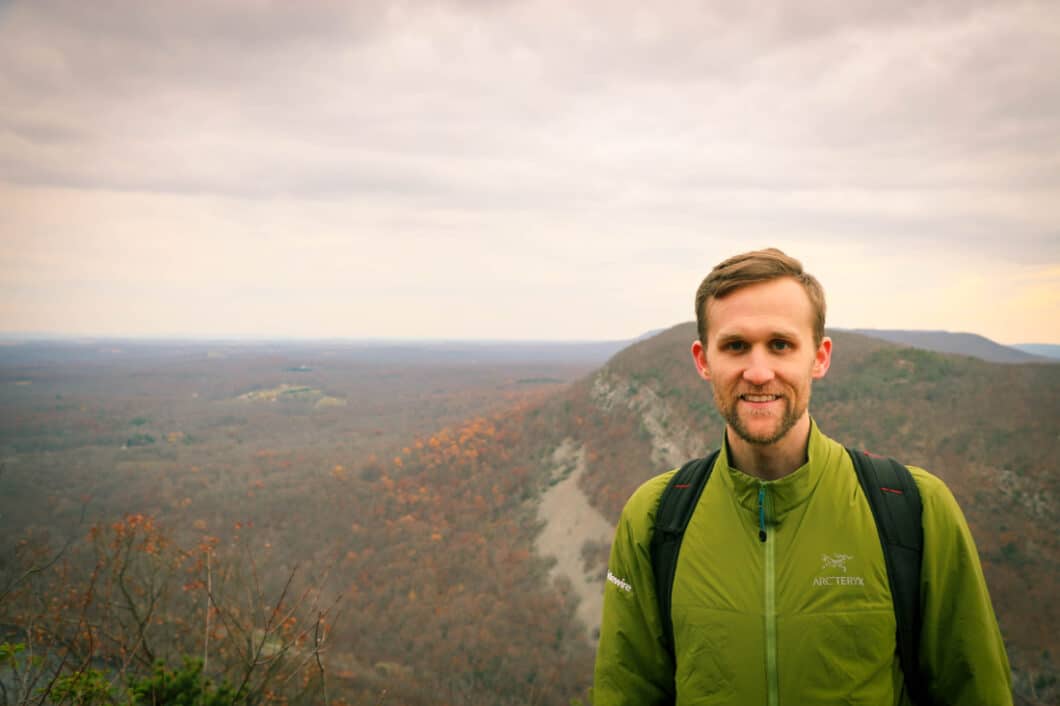 Unfortunately, though, it looks like we arrived about a week or two too late for the fall colors. The majority of the leaves in the area were gone already.
But the views were still incredible! And I particularly enjoyed the waterfall at the end of the hike. I had honestly never seen a natural waterfall in person until I saw this one.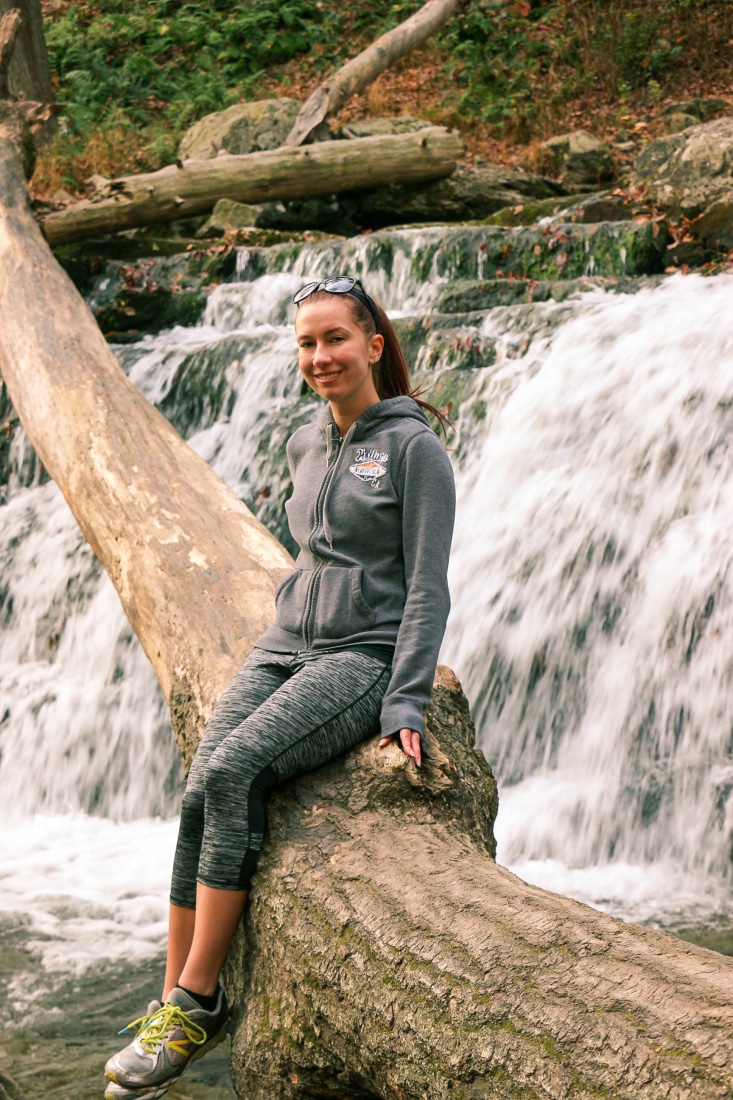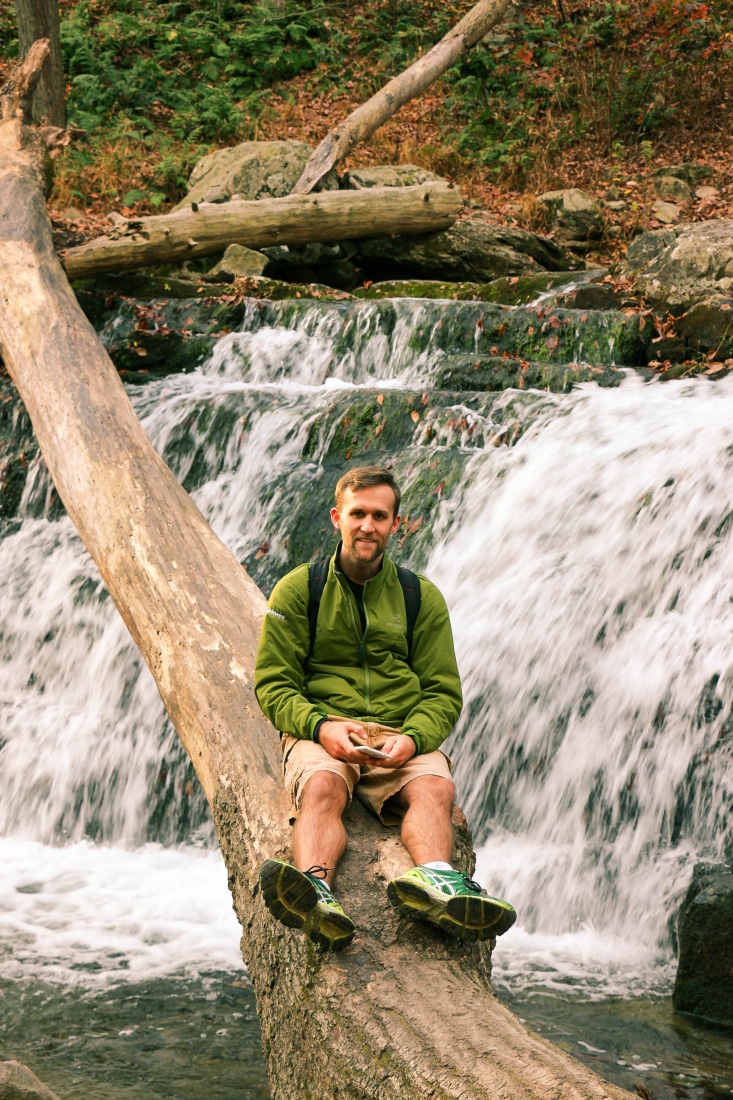 I had taken the NJ Hiking blog's advice for how to navigate this trail. We took the red trail up the mountain and the blue trail down. The red trail was quite steep and rocky, but it was exactly what we were looking for in a mountain hike.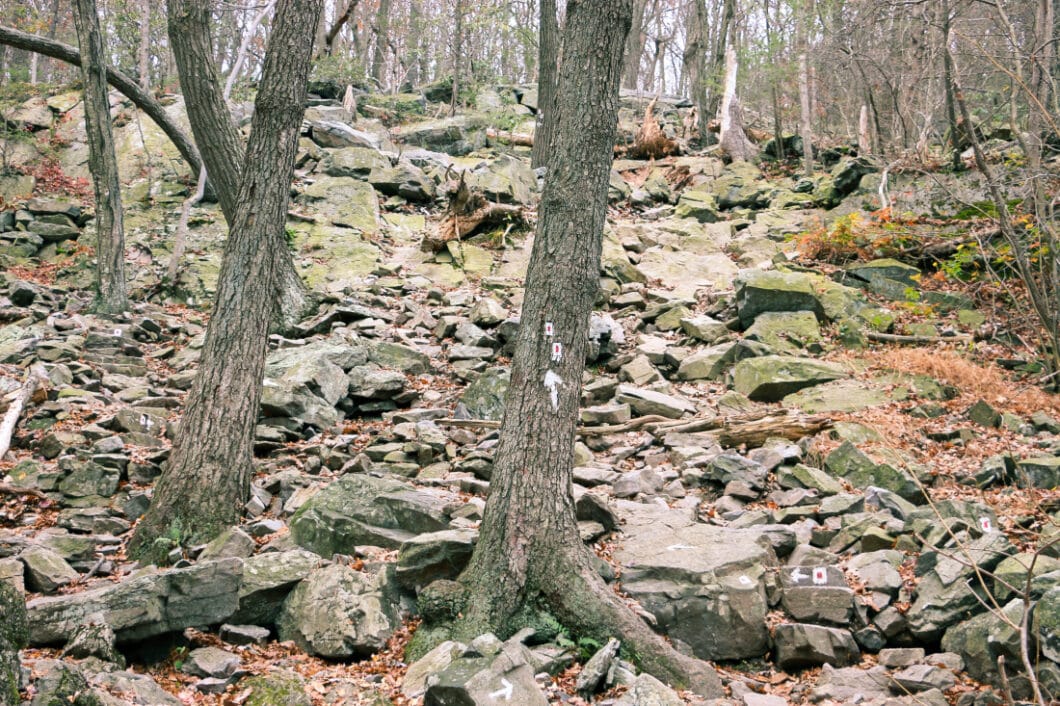 You don't have to take this way up Mt. Tammany, you can hike up the blue trail and go back down the blue trail for a less strenuous hike. You'll just miss the view pictured below, but will still end up at the same view of the top of the mountain.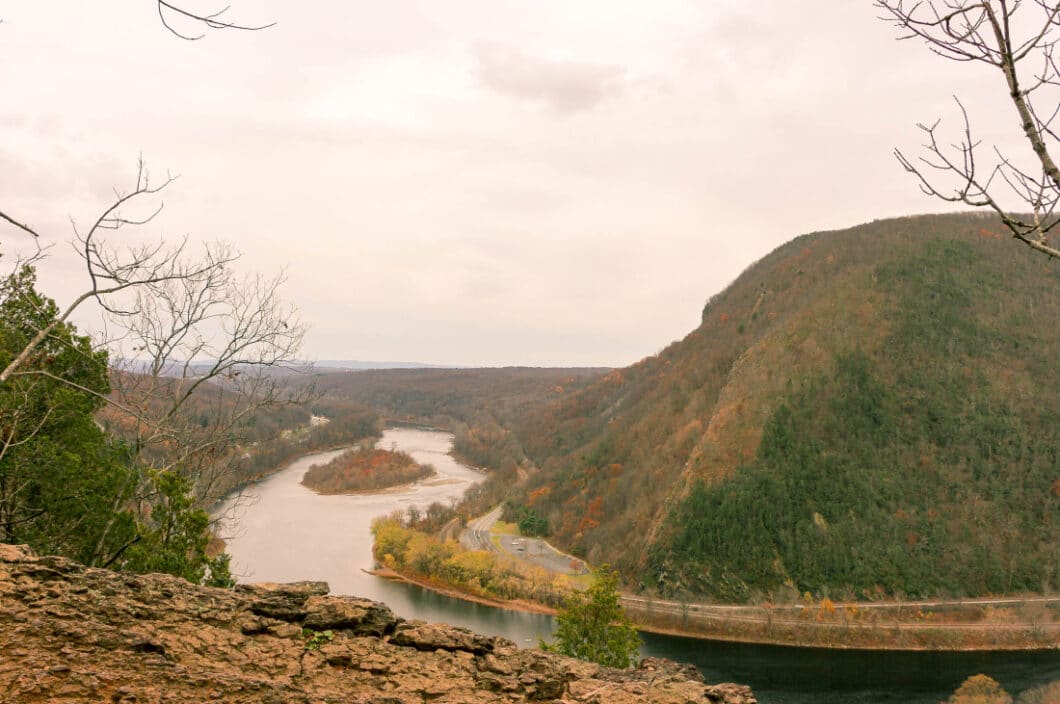 We had both been a bit worried we were going to get lost while hiking, but we had absolutely nothing to be worried about. The trails are very clearly marked with red and blue dots to point you in the safest to direction.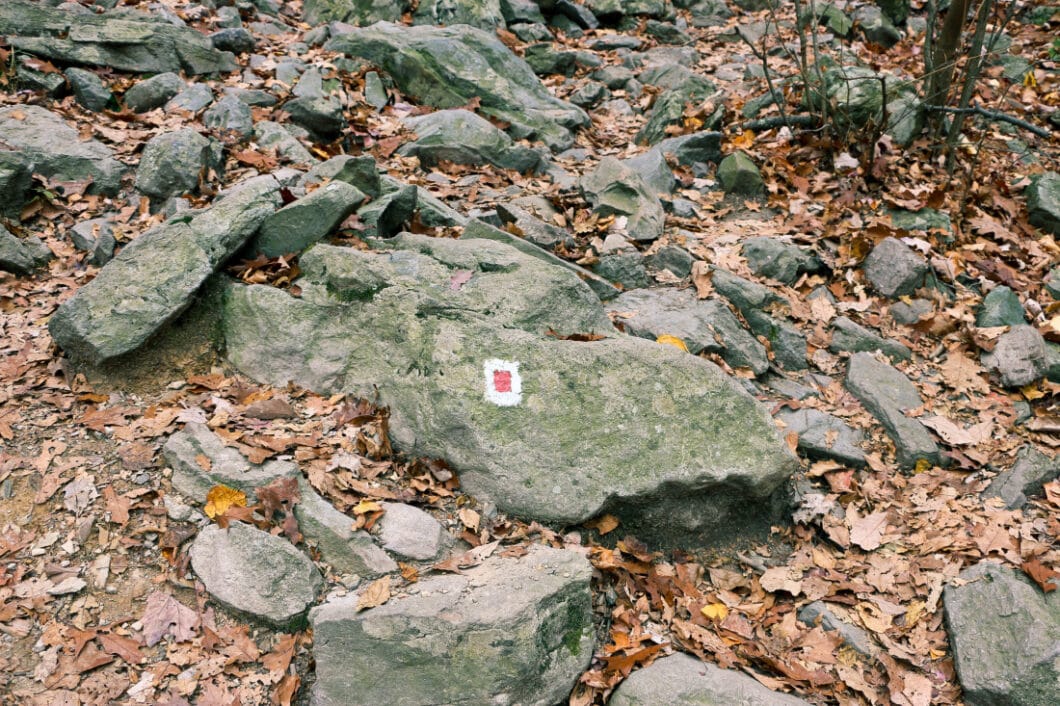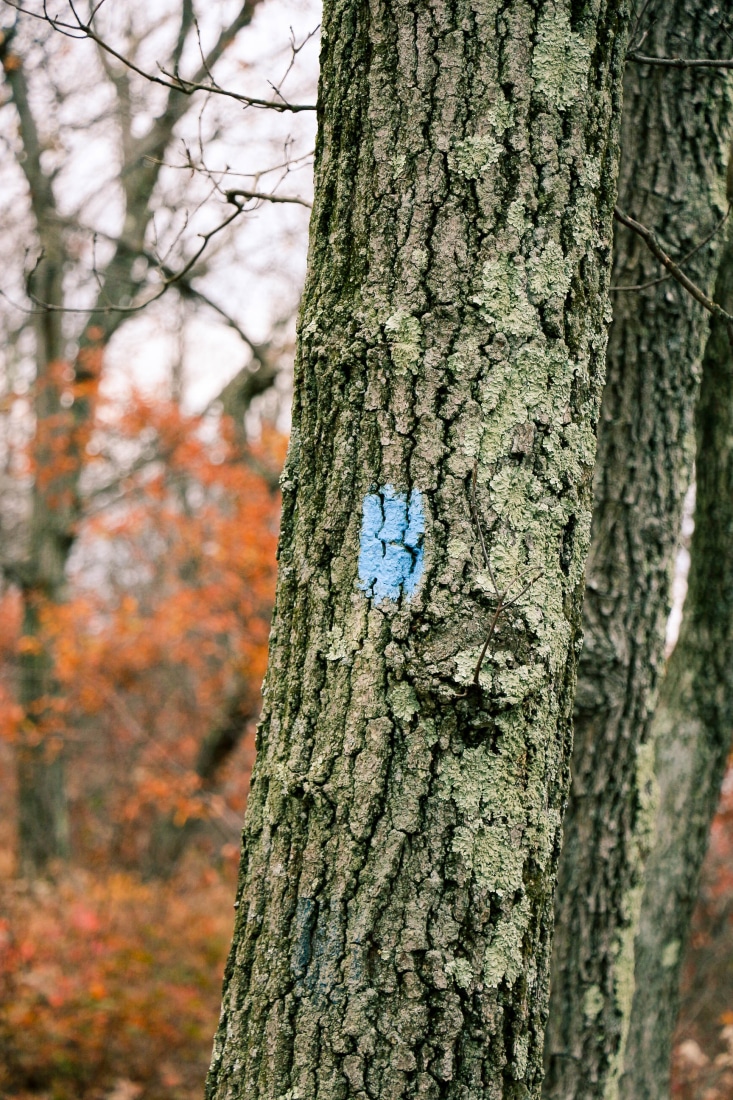 And when you think of hiking in the wilderness, you think of being all by your lonesome with nothing around but trees and wildlife. However, this is one of the most popular hiking destinations in New Jersey. Chances are you are not going to be alone. We went on a very gloomy and slightly rainy afternoon, and there were still a ton of people on the trail. We were very rarely by ourselves. And at the top of the mountain was quite the crowd.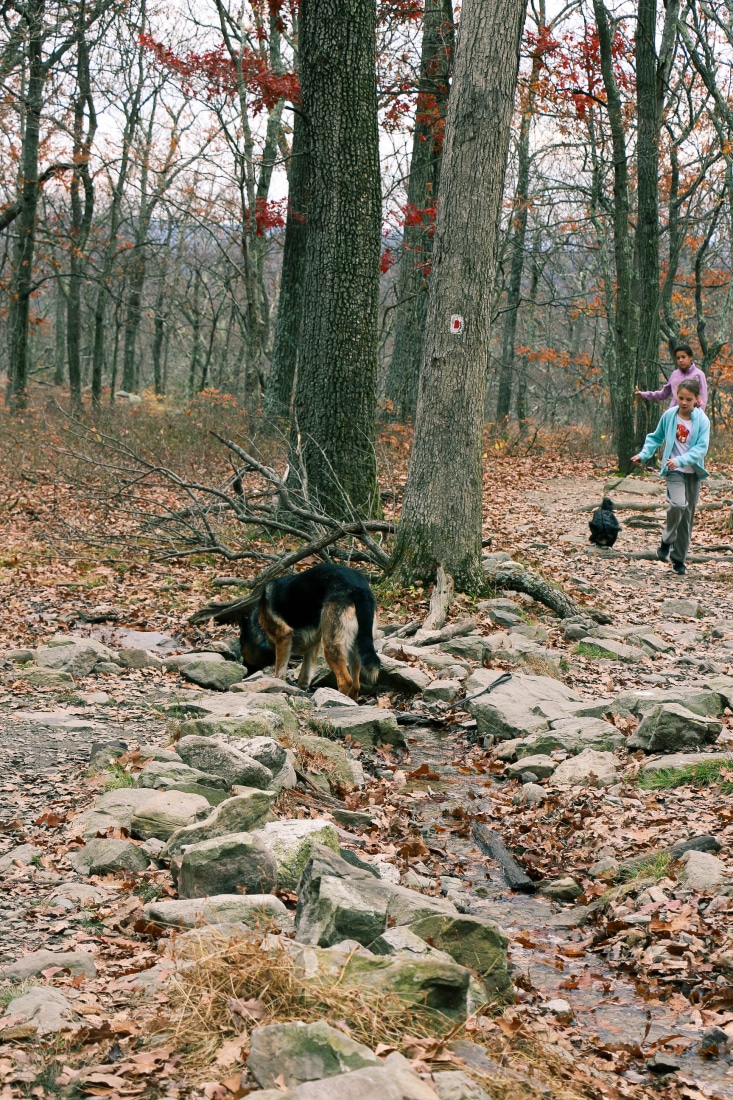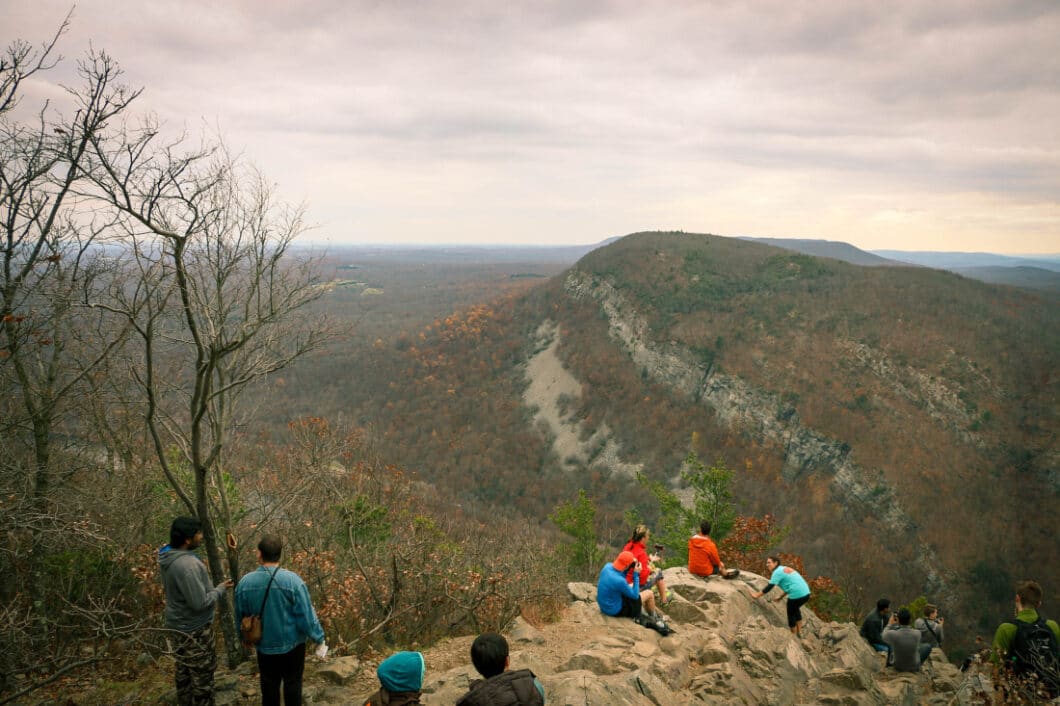 It took my husband and I a little over 3 hours to complete the hike. We were moving at a pretty quick pace (at least it felt quick to me) and we stopped for a snack to watch the dogs play in the stream pictured above, and also stopped for lunch at a summit just before the top of the mountain (I had packed some sandwiches and fruit for a little picnic).
As far as what to wear for this adventure, I would just say to wear whatever you are most comfortable to get a little sweaty in. (I just wore my running clothes.) And dress in layers, because it gets a bit chilly once your toward the top. I had wished I had more than just my old sweatshirt at that point!
If you ever find yourself deciding to hike Mt. Tammany the most important thing to remember is to pee before you get to the parking lot! The parking lot off Highway 80 (at the bottom of Mt. Tammany) does not have any bathrooms. And I am not above peeing in the woods, but there are quite a few people on these trails. I wouldn't risk ending up on YouTube the next day, haha.
I will end this post with a few more pretty pictures from our hiking adventure. And if you would like even more information on hiking Mt. Tammany, check out the NJ Hiking blog. They have a ton of great information.
Is anyone else out there a fan of hiking? Let me know in the comments!