Horror Movie Marathon: 20 Films to Watch Throughout October
Close the lights and light some candles as the season for watching spooky movies approaches. Watch the most eerie and sinister horror flicks that will leave you with goosebumps. Here's a spine-chilling collection of movies to must-watch if you're holding a horror movie marathon this October.
1. Insidious (2010)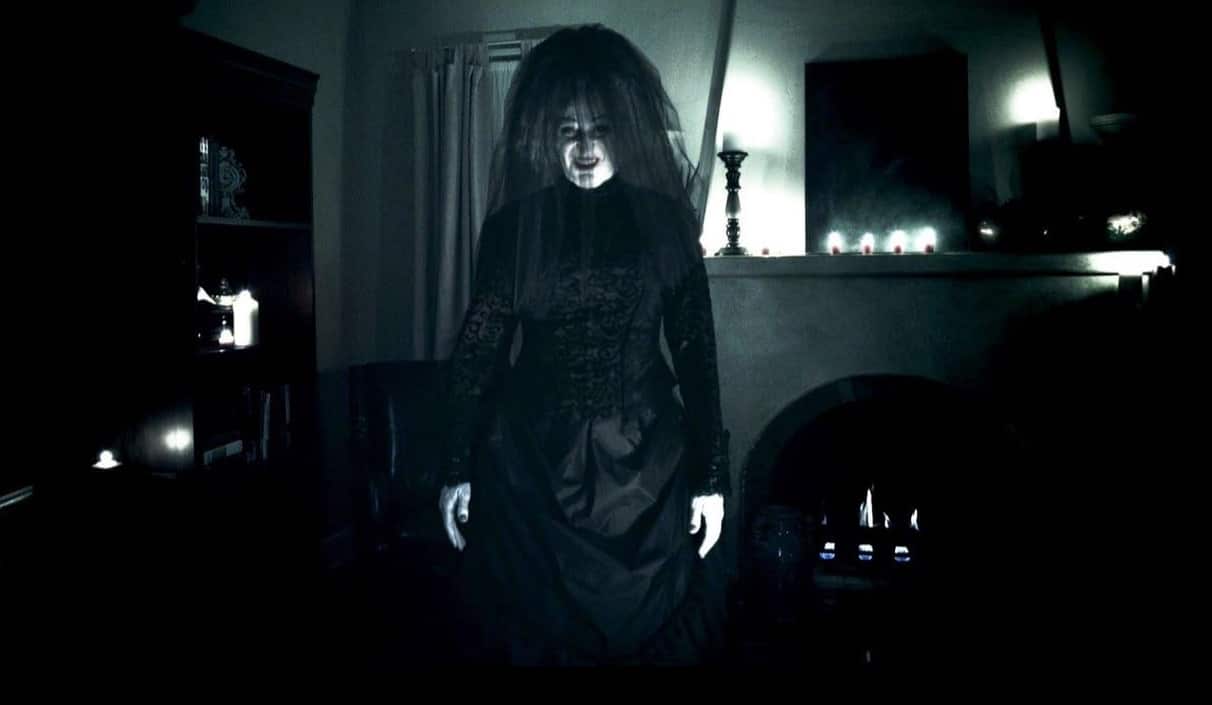 If you're looking for classic jumpscares, Insidious is that movie in James Wan's horror franchise that does it perfectly. Josh (Patrick Wilson) and Renai (Rose Byrne) are parents who recently moved into a house with their sons. Things go awry when their son 'Dalton' played by Ty Simpkins, goes into a coma-like state, and the house becomes a center for demonic activity.
2. Case 39 (2009)
Case 39 by Christian Alvart is a movie that will haunt you for days. Renée Zellweger, as Emily Jenkins, a social worker, discovers an abused little girl and saves her from her parents. Charmed by Jodelle Ferland, playing the girl named Lilith Sullivan, Emily adopts her. Doug (Bradley Cooper), Emily's friend, starts feeling terrified of Lillith's behavior, sending Emily into an investigation spiral.
3. IT (2017)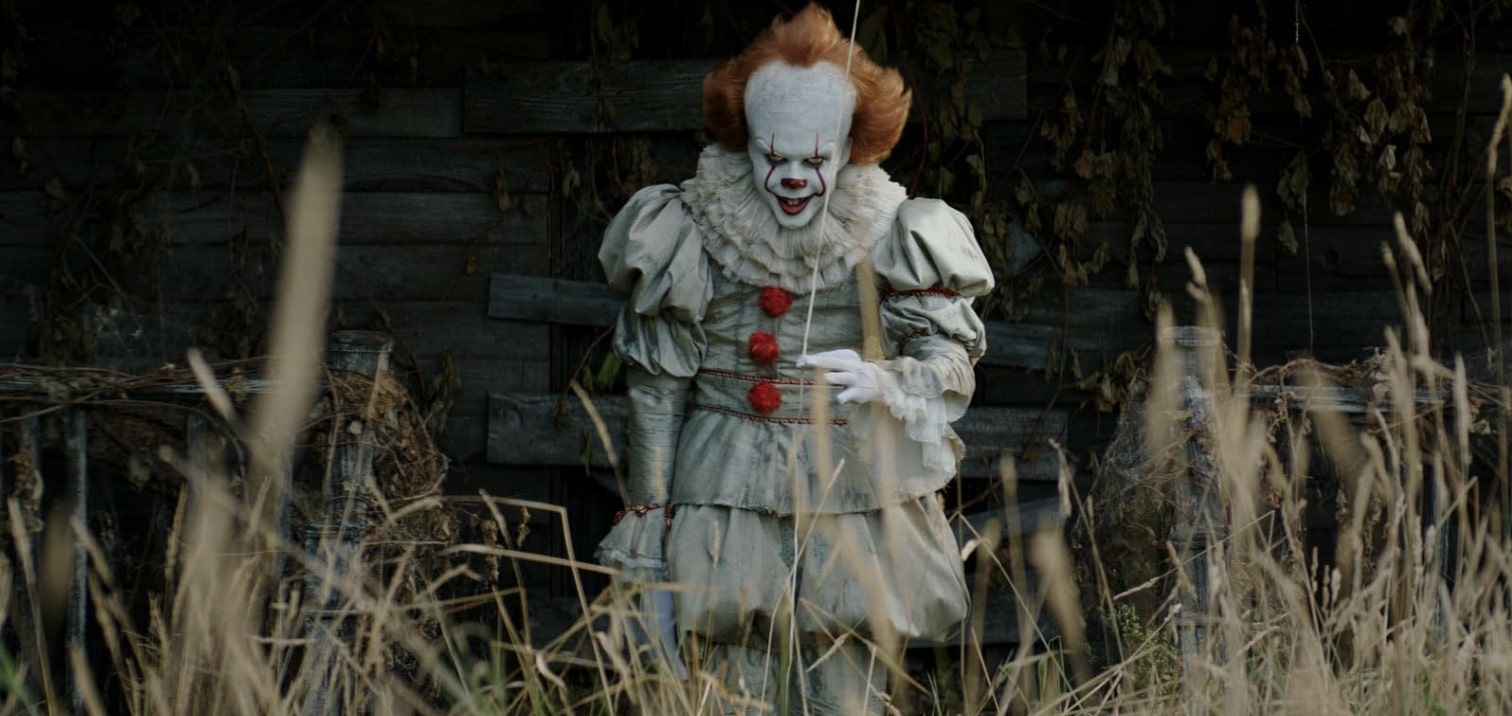 IT, by Andrés Muschietti, is about the most famous clown in the world, 'Pennywise, the Dancing Clown' by the terrifying Bill Skarsgard. Pennywise pursues little Georgie when he floats a paper boat near a storm drain. An ill-fated disappearance leads Bill (Jaeden Martell) to solve the town's evil curse along with six outcast kids, including Finn Wolfhard, Sophia Lillis, and Jeremy Taylor.
4. The Conjuring 2 (2016)
This movie by James Wan is for the skeptics of horror. Paranormal investigators, the Warrens, help a mother and four kids in London when the house shows signs of an entity that haunts Janet (Madison Wolfe), the protagonist. Watch as Ed (Patrick Wilson) and Lorraine Warren (Vera Farmiga) tackle the flying objects, flipped crucifixes, and malevolent spirits in The Conjuring 2.
5. Annabelle: Creation (2017)
The story goes as toymaker Samuel (Anthony La Paglia) and wife Esther (Miranda Otto) shelter six girls and a nun years after their daughter dies. The youngest, Janice (Talitha Beman), is wheelchair ridden and often alone. Janice accidentally interacts with a doll containing the soul of the late daughter. Hence, things escalate when the doll shows aggressive signs toward the disabled girl.
6. The Boy (2016)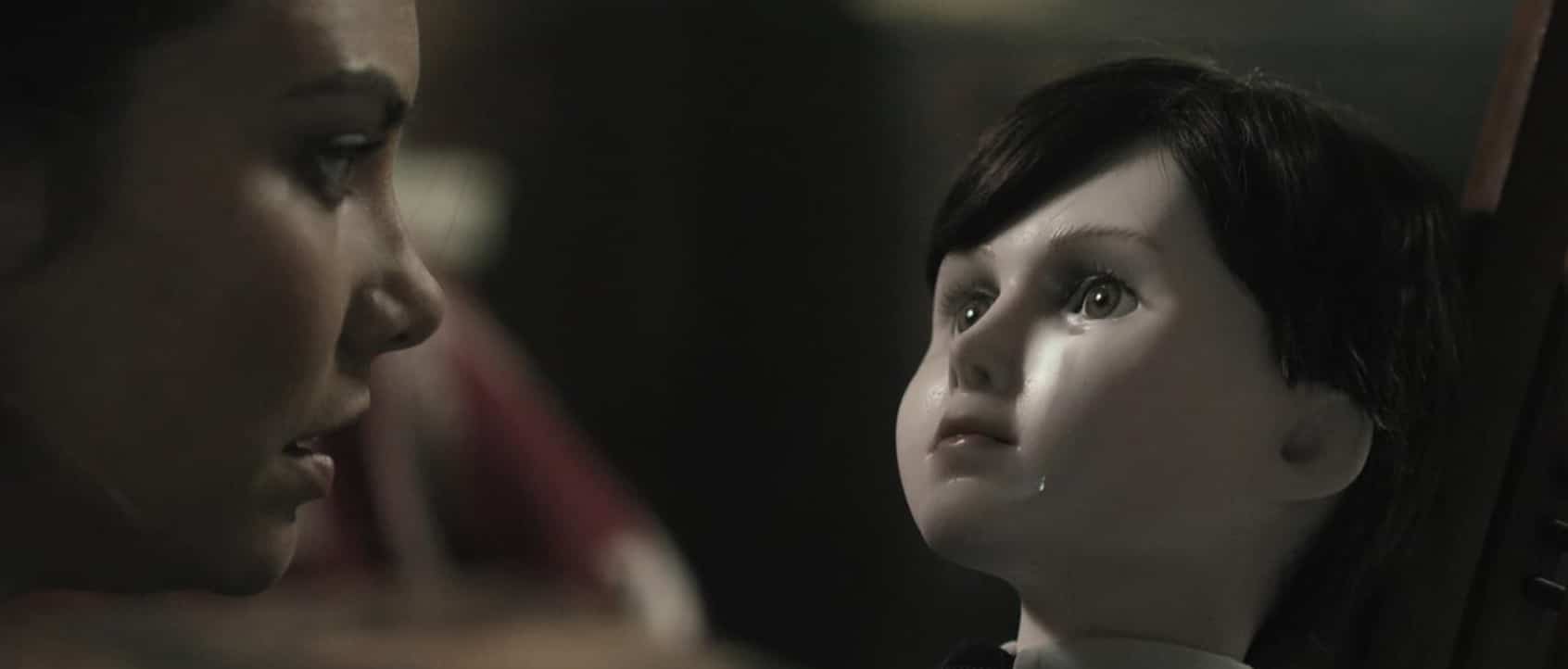 William Bell's' The Boy' is a fantastic thriller with a twist. The movie starts with an American nanny hired by a British family. When the nanny, Greta (Lauren Cohan), arrives, she is shocked when the family presents a doll instead of a human boy. Greta gets used to the doll but soon realizes something is off when the family leaves for vacation.
7. A Quiet Place (2018)
Another thriller to watch in silence is 'A Quiet Place' by John Krasinski. Post-apocalypse, a family of soon-to-be five hides from a blind creature that hunts humans with sounds. John Krasinski stars as Lee Abbott with his wife, Evelyn, played by Emily Blunt. Filled with jumpscares, the parents and their kids hide so much as their breath to escape the blind monster.
8. Insidious: Chapter 3 (2015)
Directed by Leigh Whannell, Insidious: Chapter 3 is a horror movie featuring spirit medium Elise ( Lin Shaye) from Insidious I. The bone-chilling scenes will make you close your eyes shut. In an apartment, a teen girl named Quinn (Stefanie Scott) lives with her father. Elise's investigation leads them to a dead asthma patient, an older man who's hell-bent on possessing Quinn.
9. The Nun (2018)
Inside a gothic abbey in Romania, when a young nun attempts suicide, novice sister Irene (Taissa Farmiga) accompanies Father Burke (Demián Bichir) in the inspection. All things dark and unholy reside as a devilish nun haunting the abbey. 'The Nun,' directed by Corin Hardy, is a horror movie you don't want to miss this October.
10. Deliver Us (2023)
This film suggestion is perfect for people who love developing theories. The new film has gripped horror film fans worldwide. Deliver Us by Lee Roy Kunz starts with Sister Yulia (Maria Ratti) hiding her unborn twins along with Father Fox (Lee Roy Kunz) from a ruthless priest, Father Saul (Thomas Kretschmann). Saul believes one son is the Messiah, the other the Anti-Christ. Hence, he must kill them.
11. Insidious: The Red Door (2023)
This is a must-watch for Insidious fans, made by Patrick Wilson and featuring characters like Elise, Josh, and Dalton making a comeback. In this film, Dalton, haunted by the memories of 'The Further,' is leaving for college. Soon, Dalton is visited by a spirit telling him to save Josh from what lurks behind the red door, the gateway into 'The Further.'
12. Cobweb (2023)
If you're looking for a horror movie with a child in terror, watch Peter (Woody Norman) in Cobweb by Samuel Bodin. The story follows an eight-year-old's perspective who often hears strange tapping noises in his room. When he confronts his parents, they dismiss him. The blood-curdling sounds become repetitive till they hint Peter to discover a rather gnarly secret about his parents.
13. The Curse Of La Llorona (2019)
The Curse of La Llorona is a modern spin on the Mexican folktale directed by Michael Chaves. A cursed weeping woman roams the Earth for her sins. Anna (Linda Cardellini) is a mother who ignores the threat and soon finds it impossible to save her kids from La Llorona. Sinister and unearthly, The Curse of La Llorona is sure to creep you out.
14. Hereditary (2018)
Hereditary, directed by Ari Aster, is a movie filled with extreme gore, horrifying acts, and unsettling behaviors. This movie focuses on Annie Graham (Toni Colette), whose mother dies. This leads to a chain of demonic events happening to members of the Graham family—hereditary merges mental illness with supernatural phenomena, making it the ultimate horror flick this October.
15. The Blair Witch Project (1999)
It is a scary movie by Sánchez and Myrick, based on three students who record a college documentary together. Soon after collecting evidence on the town's local 'Blair Witch, ' the plan falls apart when the students' camping setup is rearranged mysteriously. This movie is meant to mess with your head. So, if you want a mind-boggling story with a horrific plot, this is it.
16. The Babadook (2014)
Jennifer Kent's directorial debut, 'The Babadook,' elevates a childhood villain into something the adults also start to fear. Amelia, played by Essie Davis, faces grief over her husband's death. Her son, Samuel (Noah Wiseman), is terrified of something hiding in the house. What appears as a childish fear mutates into a living nightmare for both inhabitants, promising a perfect scare!
17. Men (2022)
Horror movies that pop questions in the viewer's mind now and then are worth a watch. This October, check out 'Men,' a British folk horror movie by Alex Garland. Widowed Harper Marlowe (Jesse Buckley) travels to the countryside village to heal herself and enjoys the stay. Pursued by multiple strange men later on, Harper grows increasingly uncomfortable, leading to a shocking discovery.
18. The Night House (2021)
The Night House is a film you should watch with your friends, so put your thinking caps on and interpret this movie by David Bruckner. Beth (Rebecca Hall) is skeptical about her husband's death, Owen. Owen had built a house mirroring their own to ward off the entity, 'Nothing.' Discover the secrets of this tragedy as Beth digs deeper into the past.
19. Haunting In The Connecticut (2009)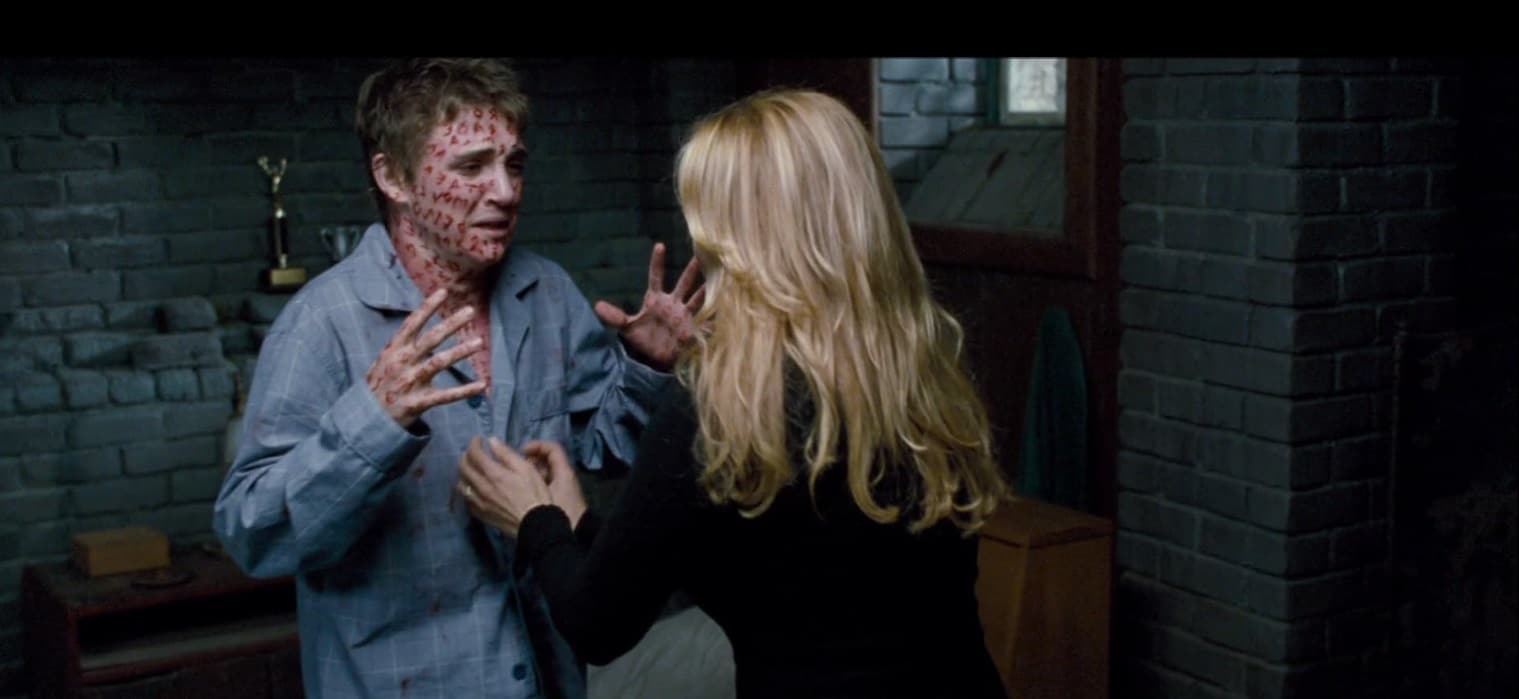 This classic haunted house movie directed by Peter Cornwell should be on your marathon list. It starts with the Campbells moving into a Southington estate built on a funeral home. The mother, Sarah (Virginia Madsen), is attacked by unknown forces while the kids, Matt and Emily, start seeing dead people. Torment increases day by day, and the place becomes a torture house.
20. The Amityville Horror (1979)
Ending strongly, The Amityville Horror by Stuart Rosenberg is a staple for spooky season. The story shows the Lutz family moving into a murder home in Amityville. George Lutz (James Brolin), the father, starts having aggressive episodes. The demons also start morphing into animals and wrecking furniture, ensuing terror. We don't know what scares your socks off, but this will surely do!
12 Must-Watch Horror Movies For This Halloween
As the air turns crisp and leaves rustle under the moonlit sky, there's an undeniable thrill that sweeps through the atmosphere—it's the unmistakable arrival of Halloween. What better way to embrace the spine-tingling spirit of the season than by delving into a cinematic realm of fear and suspense?
Read more: 12 Must-Watch Horror Movies For This Halloween
12 of the Most Under-Appreciated Horror Movies You Need To Watch
Ranging from chilling psychological thrillers to spine-tingling supernatural tales, these films weave narratives that transcend the typical horror tropes, delivering a unique and haunting experience for viewers brave enough to venture beyond the well-trodden paths of popular horror.
Read more: 12 of the Most Under-Appreciated Horror Movies You Need To Watch
Top 10 Scariest Haunted Attractions Around the World. Do You Dare to Visit?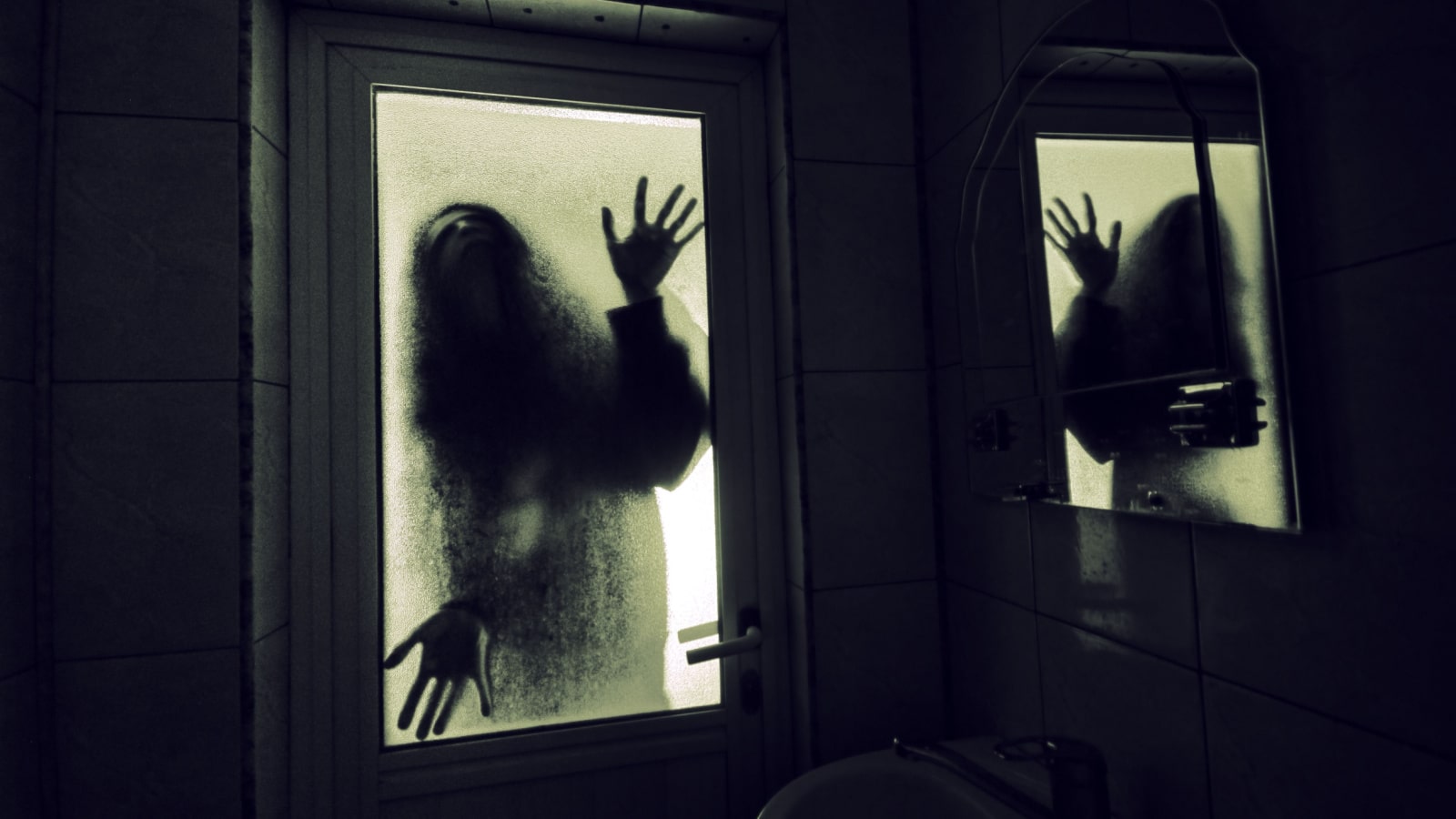 On an online platform, people have shared the scariest haunted attractions worldwide that will give you jump scares and goosebumps. Are you ready, thrill-seekers? Let's dive in.
Read more: Top 10 Scariest Haunted Attractions Around the World. Do You Dare to Visit?
The 13 Most Terrifying Places on Earth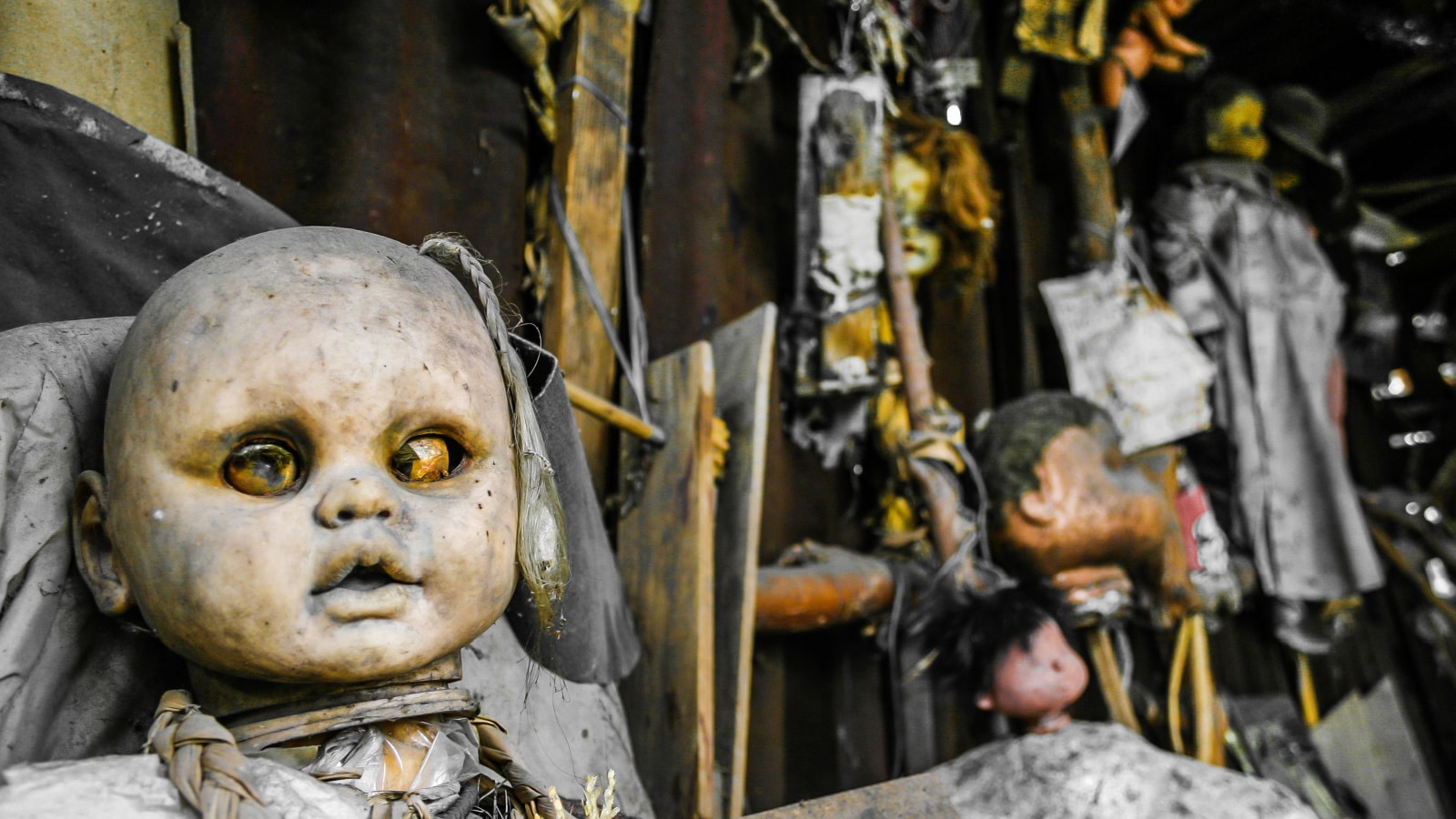 In the far corners of the world, there exist places that seem to defy the boundaries of reality, where darkness and mystery converge to create an eerie, spine-tingling atmosphere. These are the 13 scariest places on Earth, each with its own haunting tale to tell.
Read more: The 13 Most Terrifying Places on Earth
Adventurers' Top 13 Picks for the Creepiest Places in America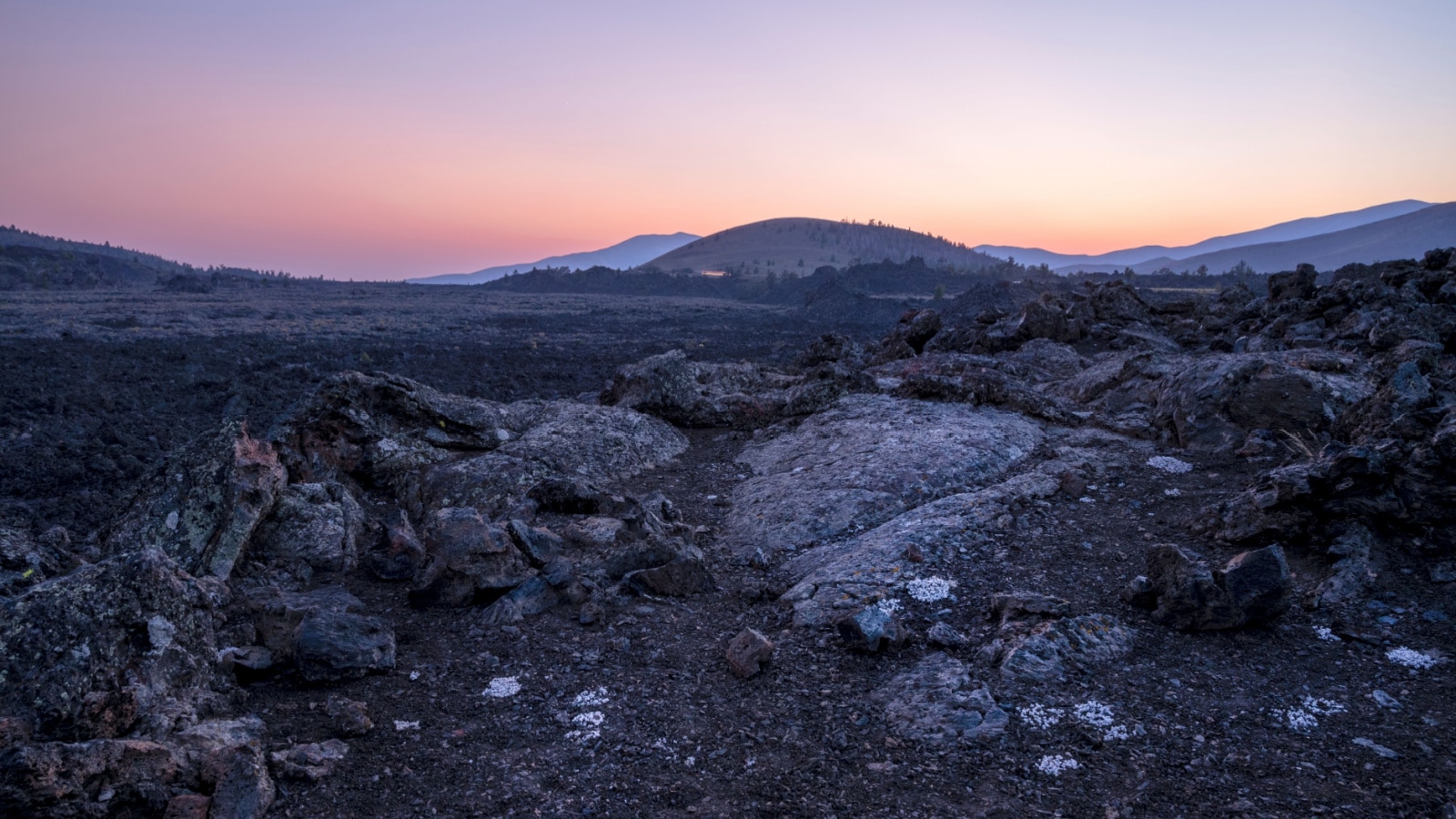 Adventure lovers are everywhere around us. Many of them will gain an adrenaline rush by doing some simple hiking, sky diving, or things as such for their thrill and adventure. But many others are most likely to get the thrill from creepy places. America has many creepy places that will open your eyes wide open and provide a serious thrill. Read to find the 13 ever-seen creepiest places in America.
Read more: Adventurers' Top 13 Picks for the Creepiest Places in America