How to Spend a Self-Guided, Half Day in Washington, D.C.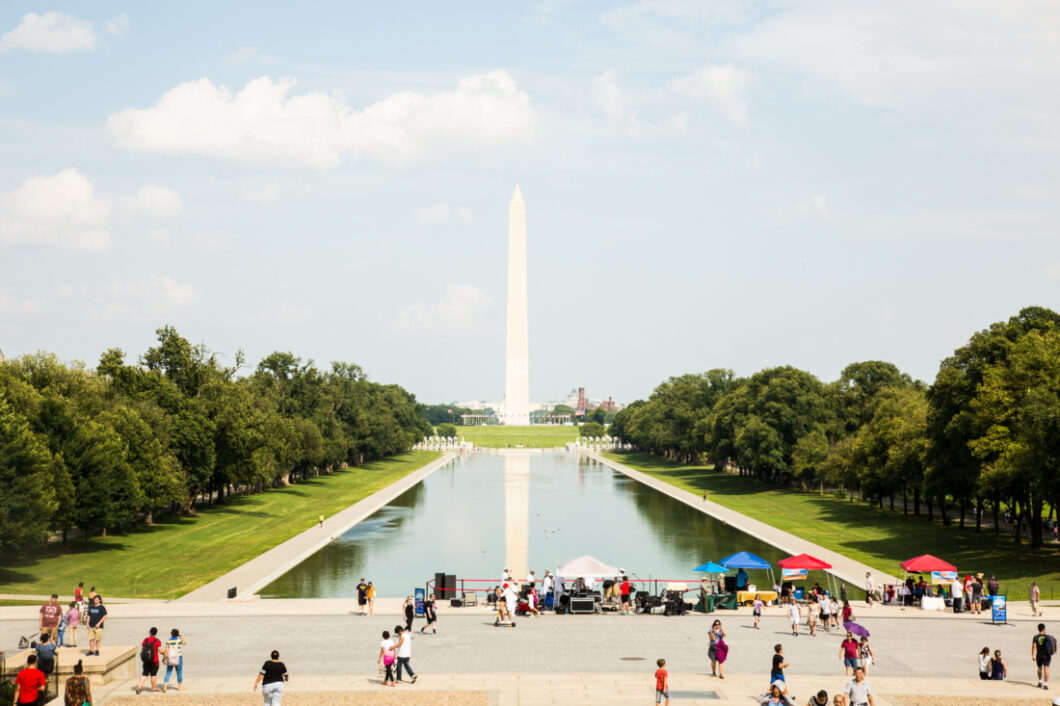 I'm becoming somewhat of an unwilling expert on visiting cities in a very short amount of time! Our whirlwind trip to DC was a bit more work than play, but I did manage to spend an afternoon exploring some of the main sights of Washington, D.C. (Granted, I've spent time in DC before this trip, so I was slightly less motivated this time around.)
However, for this post, I want to help others who have a limited amount of time in DC see as much as they can for just a couple of dollars! That's right, just a couple of dollars. Now, taking tours can be a great way to see a city in a hurry, but it's not going to be budget-friendly. And the majority of sights to see in Washington, D.C. don't cost you a penny!
Also, if you're on a short time schedule, walking to all of these sights won't really be an option. So, I'll first explain how to use a super affordable bus system in DC, then an awesome app to use while you explore and finally move on to what I recommend to see while you're there.
How to Use DC Circulator to See the Sights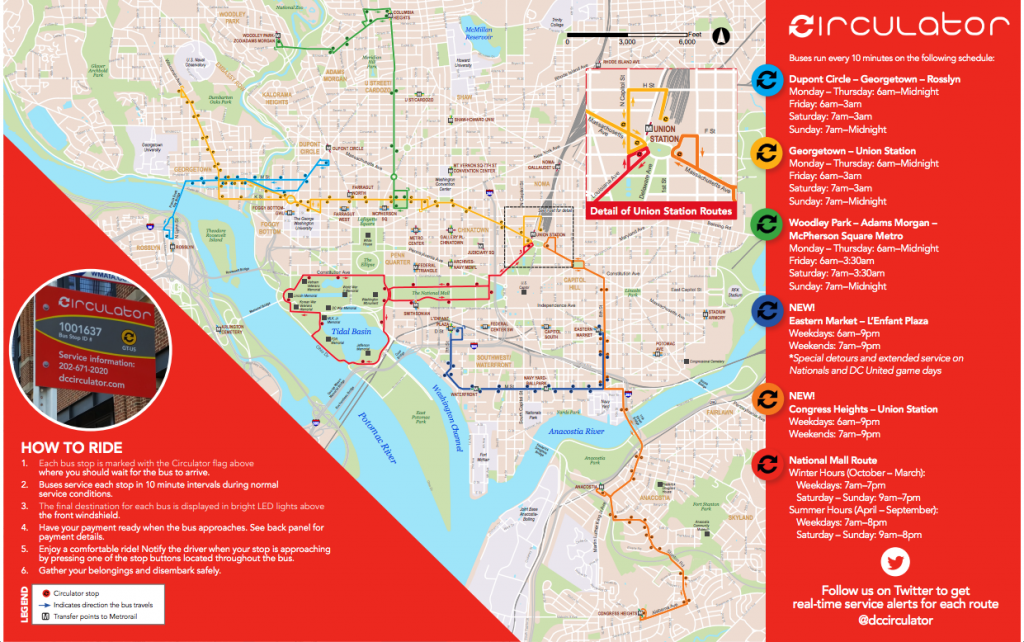 DC Circulator rocks! It's a bus system that has 6 different lines, and it only costs $1 every time you ride it. (Be sure to have EXACTLY a dollar, you won't get change. Or buy a SmarTrip Card.)
The Red Line is what you'll want to be on to see the National Mall. Buses run every 10 minutes, and it starts at Union Station and has 15 stops at major sights along the way. You can get off whenever you wish, and hop back on for $1. And if you don't get off at every stop, you'll still be able to see many of the monuments through the windows. How easy is that?
Download the NPS National Mall App
This app is totally free and you can read about what you're seeing as you walk through the National Mall. It has a cool, augmented reality lens to show you what's around you and will you keep you up-to-date on any events that are happening in this area.
What to See in Washington, D.C. in a Half Day
Tour the Capitol – It's Free!
I personally think starting your self-guided tour at the US Capitol is your best option. I also thought it was neat to tour the US Capitol. This tour is completely free and lasts about 90 minutes. The tour guides are fantastic and will give you a ton of great information about the Capitol Building & US history. I also recommend booking online before you go.
OR tour the White House – It's Also Free!
If I would've planned further in advance, touring the White House would have been far more exciting, though. You need to begin the application process to do this AT LEAST 21 days in advance, though. And again, tours take about 60-90 minutes. So, you can still do it on a limited timeframe!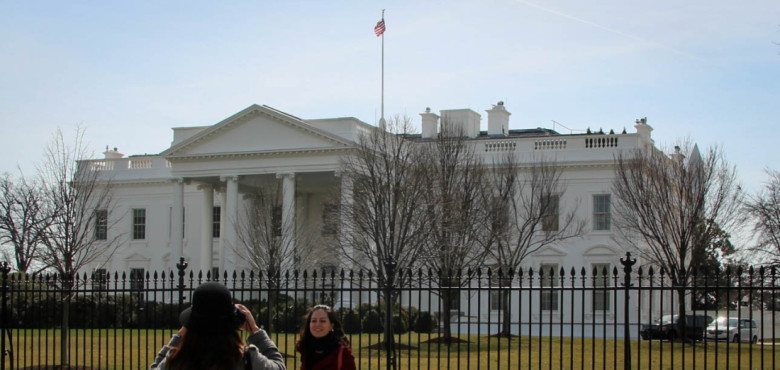 Ride the Bus & Hop Off At Your Favorite Monuments.
This is where I would take a moment to study which monuments you want to spend time at. For reference, if you stay on the bus (depending on traffic, of course), it'll take you a little over 1 hour to make the complete loop.
If you're coming from the US Capitol. I would ride the bus to the Jefferson Memorial before getting off. (Again, this is just my opinion.)
From here, you would have plenty of time to walk to these memorials (or if there are any you prefer to skip, just hop back on the bus!) This will take about an hour if you move quickly (factor in more time if you're a photo taker).
Start at the Thomas Jefferson Memorial
Then go to….
*Franklin Delano Roosevelt Memorial
*Martin Luther King Jr. Memorial
*Korean War Veterans Memorial
*Abraham Lincoln Memorial
*Vietnam Veterans Memorial
*WWII Memorial
(You'll see the Washington Monument from many of these spots as well.)
End at the White House – about a 10 minute walk from the WWII Memorial
Again, this is where the NPS National Mall App will come in handy! Use it to learn more about the memorials and use the map to get from spot to spot.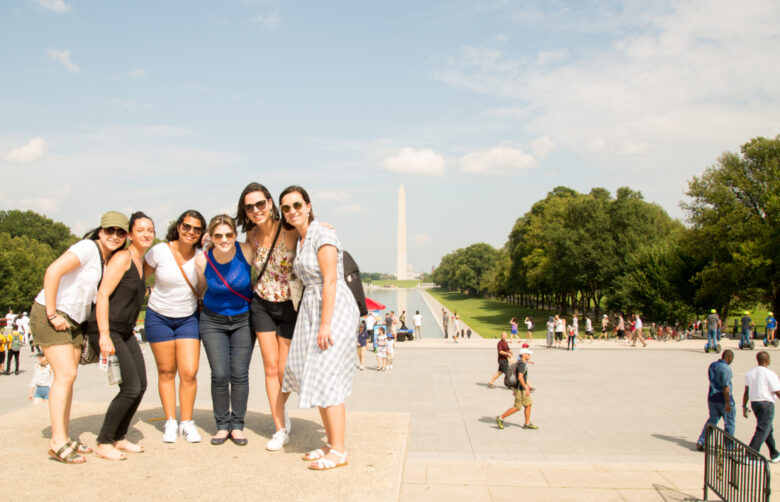 Other Options
If spending your half-day seeing the memorials is not what you're looking for, don't forget The Smithsonian and Arlington National Cemetery. These are 2 spots you could easily spend a half-day at by themselves.
If you have a bit more time in DC, click here to see my past post on visiting here. And if you're visiting during Cherry Blossom Season, click here for my tips on visiting then!
Has anyone else spent time in Washington, D.C.? What are some of your must-dos if you're on a tight schedule? Let me know in the comments!
Where to Stay in Washington, D.C.
There are some amazing VRBO options in DC for as little as $30 a night! Click here to check them out.
If you're not a fan of VRBO, check out great hotel options with reviews in DC by clicking here.
Luggage Storage
Need a spot to store your luggage in Washington, D.C.? Luggage Hero is fantastic if you can't check into your hotel yet or need to check out early and still want to do some sightseeing! They'll watch your bags for as little as $1 an hour (and never more than $8 a day). Click here to see their rates for Washington, D.C.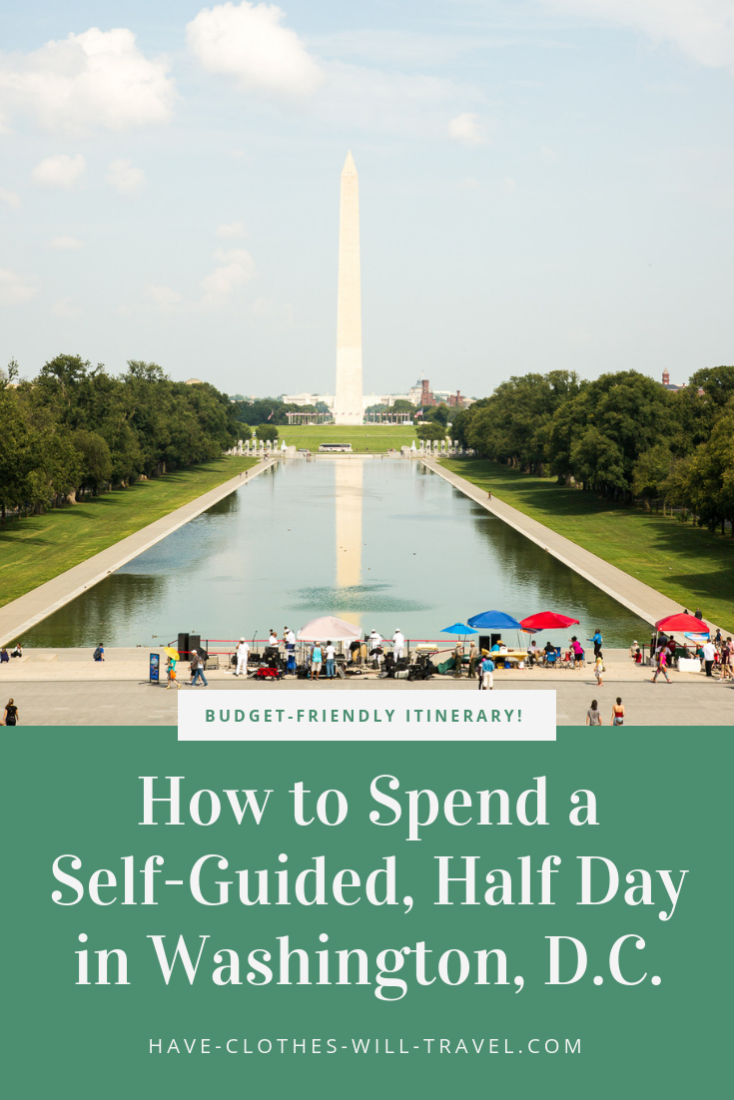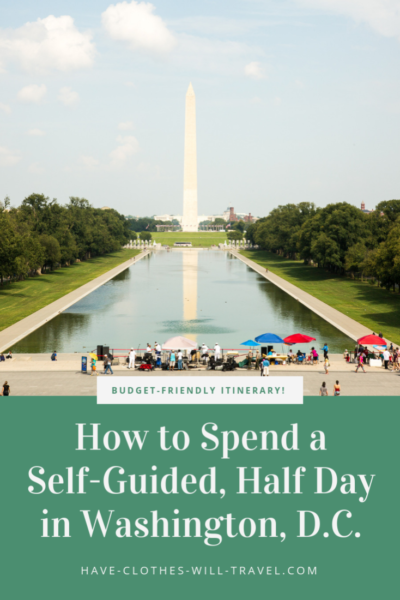 *Disclosure: some of these links are affiliate links. Meaning, if you click a link and make a purchase, Have Clothes, Will Travel gets a very small commission at no extra cost to you. Thank you for supporting the brands that make this blog possible! I am also a participant in the Amazon Services LLC Associates Program, an affiliate advertising program designed to provide a means for us to earn fees by linking to Amazon.com and affiliated sites.