Inca Trail Tour Hosted by Lindsey of Have Clothes, Will Travel
Who wants to travel to Peru with me?! I am very excited to announce I am heading back to Peru, and this time you can come with me!
I am hosting a 9-day tour to Peru in partnership with Baboo Travel to see the highlights of Cusco and the surrounding area (including Rainbow Mountain). But the main reason for this trip is to hike the Inca Trail!
Booking for this trip with Have Clothes, Will Travel is now CLOSED. But you can still book the exact same itinerary via Baboo Travel as you're own private tour.
ease note, the trip dates have been updated (the tour was originally beginning on Nov. 10th). This is because everyone who is currently signed up for the tour booked an overnight flight that does not require us to overnight in Lima. This has reduced the need for a hotel in Lima, and also reduced the cost of the trip. If you need help booking your international flights, don't hesitate to reach out to me at [email protected].
What is the Inca Trail?
The Inca Trail is one of the most famous hikes in the world. It is 26 miles long (43 km) and takes 4 days and 3 nights to complete.
You'll see incredible Inca Ruins, accessible only to those of us who hike this trail, and majestic views of the Sacred Valley, all while making friends with a small group of Have Clothes, Will Travel adventurers. (We're capping our travel group for this trip at 12 people.)
The hike itself starts just outside of Ollantaytambo and ends by passing through the Sun Gate – which provides incredible views of Machu Picchu. Only those who hike the Inca Trail get to pass through the Sun Gate at sunrise.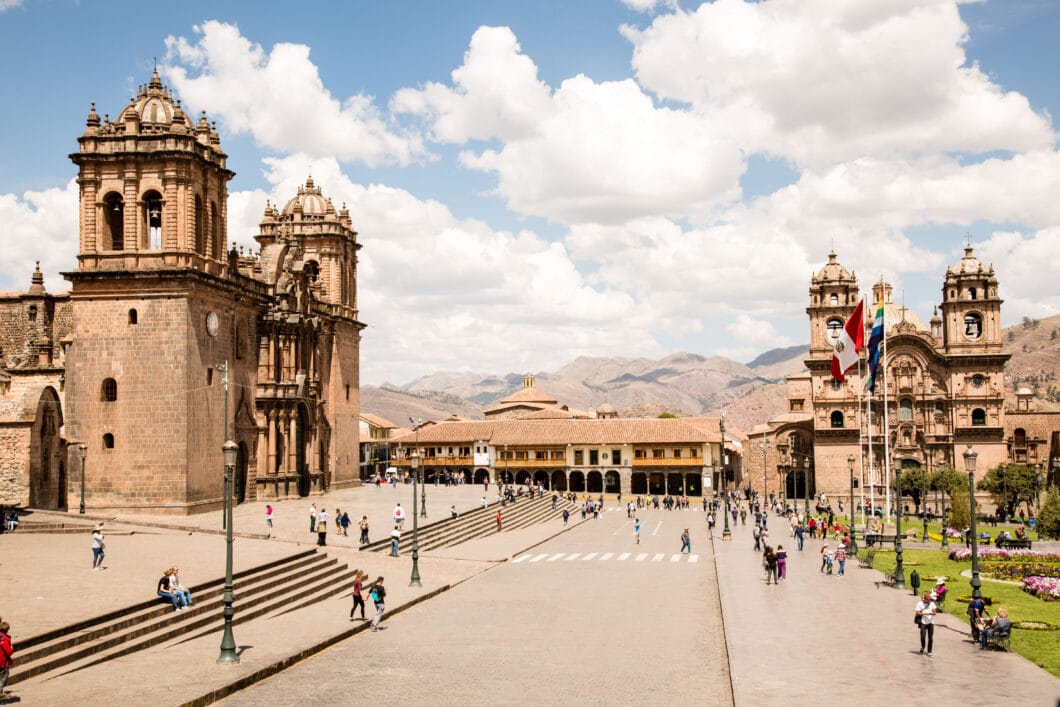 What else will we see on this trip?
In addition to hiking the Inca Trail and visiting Machu Picchu, we will also be exploring the city of Cusco, which was once the capital of the Inca Empire. It's filled with bustling markets, fabulous shops, and incredible restaurants (cuy and pisco sours, anyone?). It's one of my favorite cities in the world.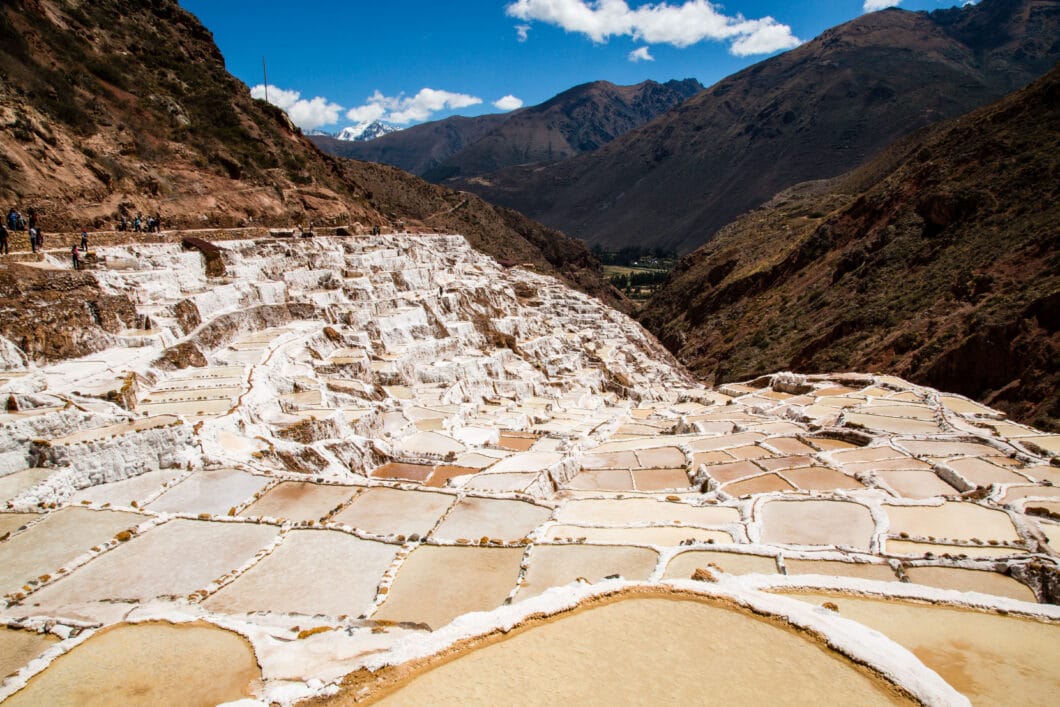 Just outside of Cusco, we'll also be visiting the Maras Salt Mines, which are more than 6,000 salt ponds that were carved by the Incas – it's an incredible place to see and photograph. They are still in operation 500 years later, and you can even buy salt from them while you're here.
Not far from the Salt Mines is the fascinating archaeological site of Moray (pictured above). We'll be heading here too! What Moray is exactly, and what it was used for, is a bit of mystery still to this day. Though, the most commonly accepted theory is that it was used for farming (each terrace has a different micro-climate).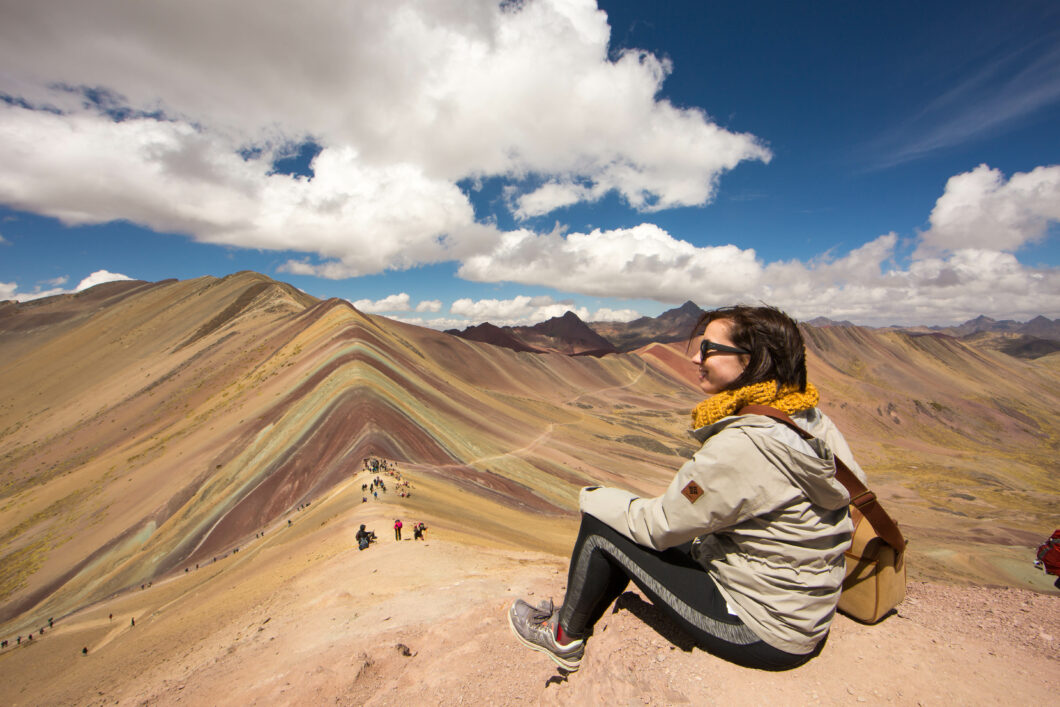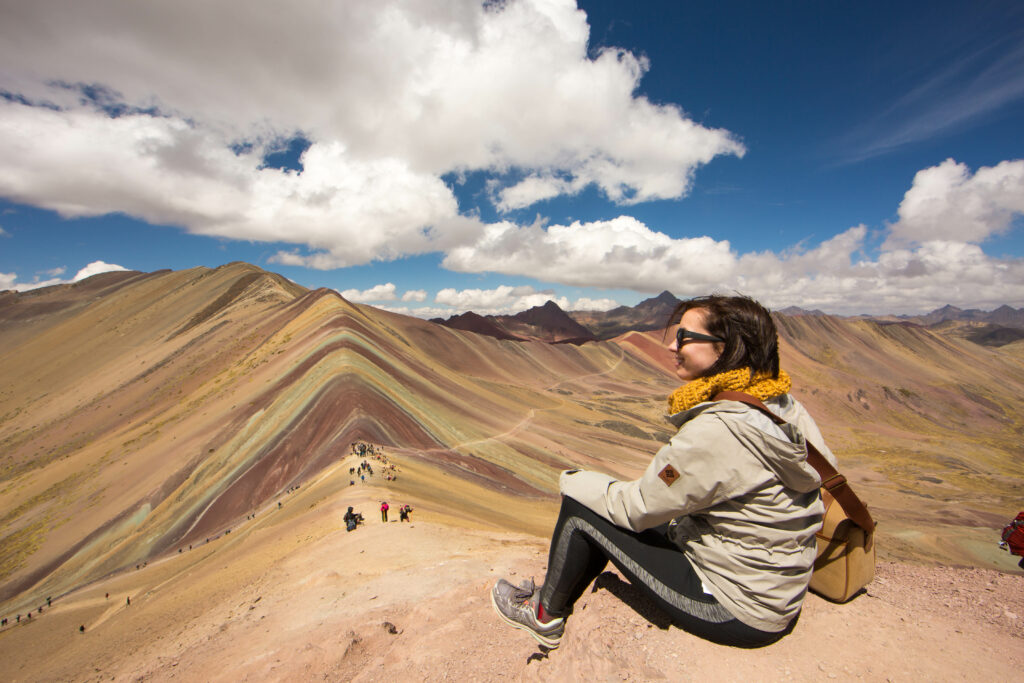 We will also be doing a half-day hike to see the breathtaking colors of Rainbow Mountain. (Also one of my favorite travel experiences to date.) Get your cameras ready!
Is this trip right for you?
This trip will require hiking and a lot of walking. You will need to have a good level of fitness to safely enjoy this trip.
For the 4-day Inca Trail hike, you will be camping with basic facilities (no 5-star accommodations for this). This is all part of the adventure, though, and it will be worth it!
You will be visiting places that are at a high altitude. This may result in altitude sickness for some travelers (no matter your age or how fit you are).
Please consult with your doctor before booking this trip.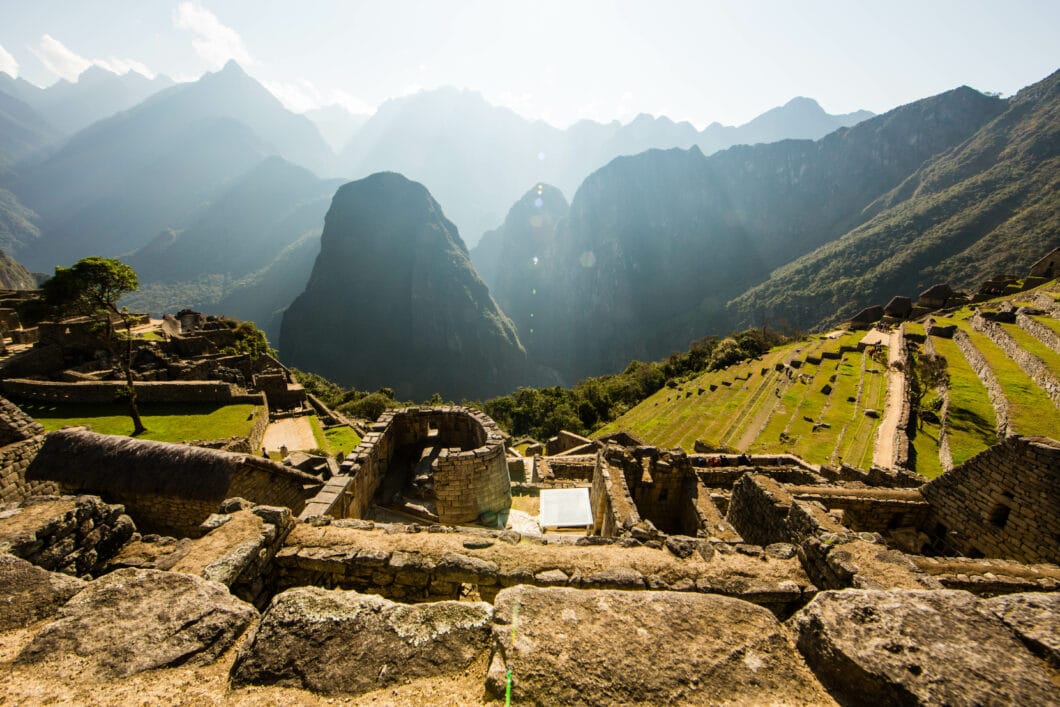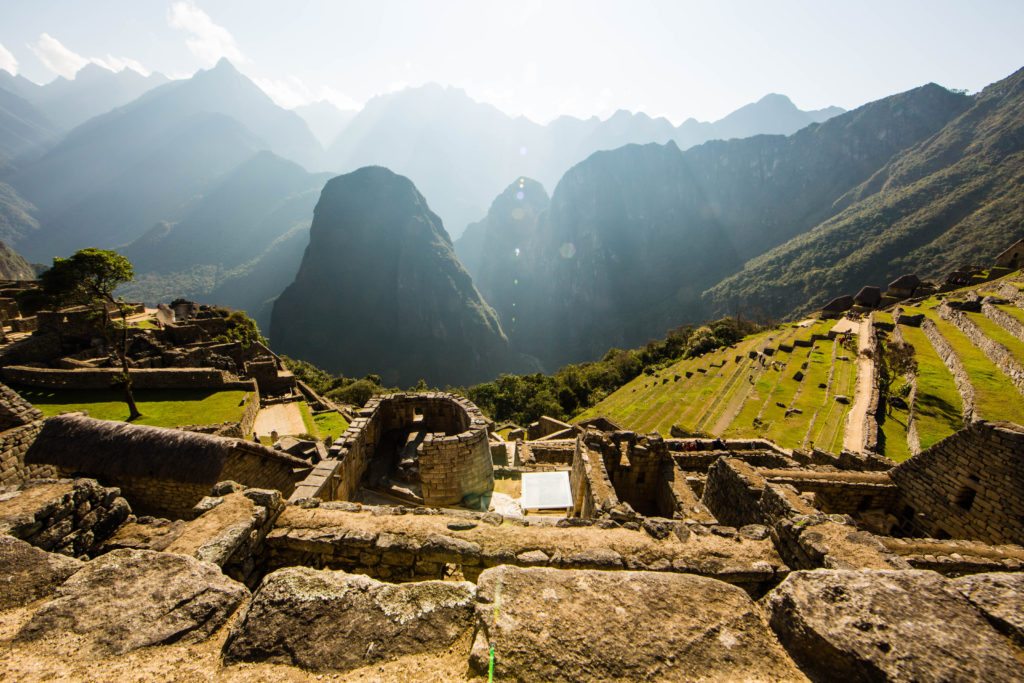 Disclaimer
The Inca Trail does require permits in order for us to hike it. (We are also going to be escorted by a skilled local guide.) There are only 500 of these permits available each day. In order for us to secure our spots, we need to reserve these permits as soon as possible.
If you are interested in this tour please book as soon as possible!
Back up plan
If we have to close bookings, due to permits selling out, there is a backup plan in place. We have an alternative hiking itinerary available. This will include the 2-day Lares Trek and Inca 2-day hike in place of the traditional 4-day Inca Trail.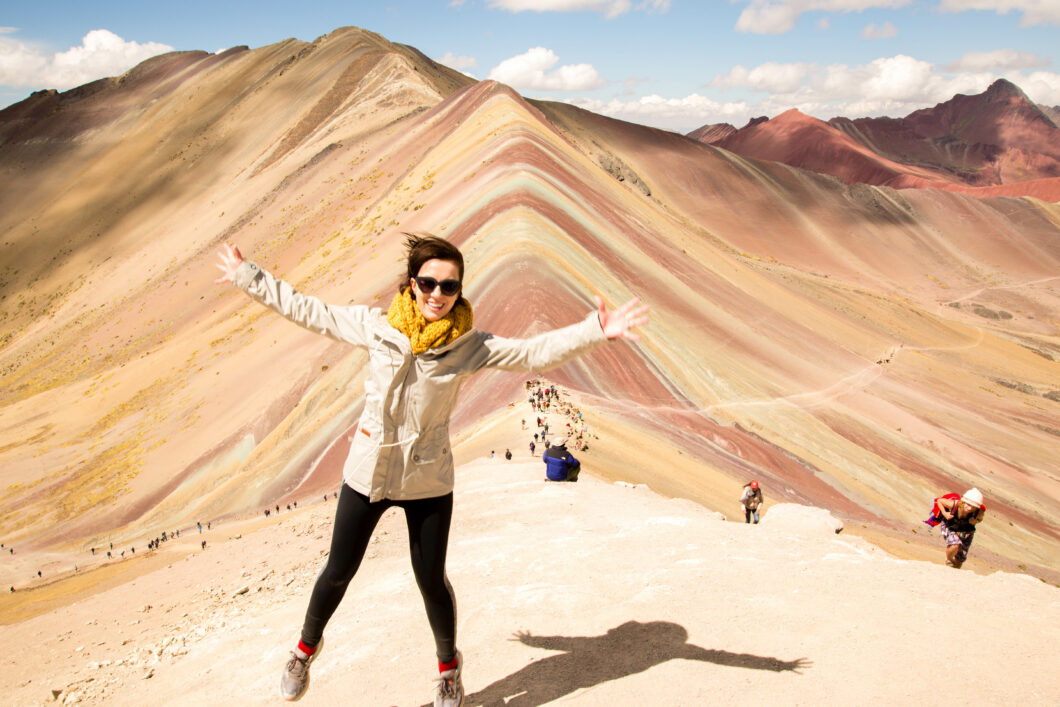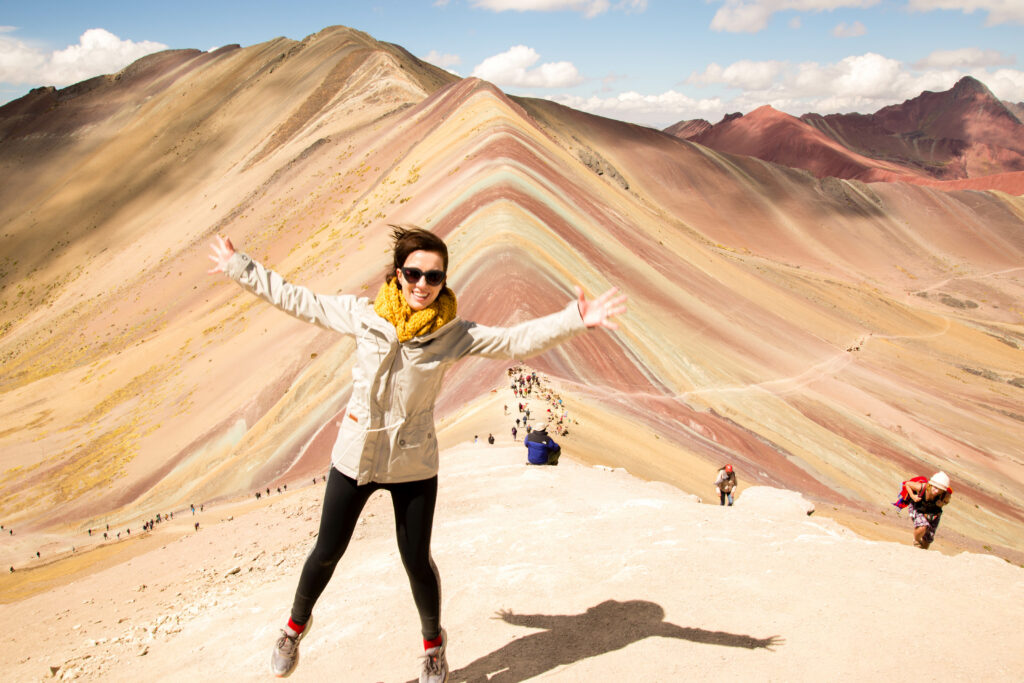 Preparing for this Inca Trail Tour
You may be interested in participating in this tour but worried about preparing for the hike. Don't worry! If you book this trip, you will have the option to join a private Facebook group (moderated by me) where members of this tour will discuss training options, packing tips, general tips for traveling to Peru, restaurant/bar recommendations, and just getting to know each other a little better before we all embark on this adventure together!
Please note: We WILL have porters who will carry supplies for our Inca Trail hike. The only thing you'll need to worry about carrying is your camera and some clothing. (Tents, sleeping bags, all food, etc. will be carried by our porters.)
If anyone has any questions at all please do not hesitate to reach out in the comments or email me directly at [email protected]!
Can't make our tour dates, but still want to go to Peru?
Fret not, if you are interested in traveling to Peru but can't come with us this November – Baboo Travel will be happy to assist you in creating your own custom trip to Peru!
See all of my Peru travel posts, here.
*Disclosure: some of these links are affiliate links. Meaning, if you click a link and make a purchase, Have Clothes, Will Travel gets a very small commission at no extra cost to you. Thank you for supporting the brands that make this blog possible!