Honest JACK1T Review: MUST-READ Before Buying Their Outerwear
JACK1T is an outerwear brand founded by creative director James Holder (co-founder of fashion brand Superdry). Their products range from down and leather jackets to wool-rich peacoats, and they are made in small quantities…so, it's unlikely everyone will have the same jacket or coat as you!
Their coats are quite expensive. The one I have above is easily the most expensive piece of outerwear I own. I've seen a lot of comments on their Facebook posts asking why a coat that is made with faux fur (NOT real fur) is so expensive. (All "fur" used on their coats is faux, not real.)
Are these coats ACTUALLY worth their high price tags? This post is explaining in detail what I think of the prices, the overall quality, fit, style and warmth of my JACK1T parka with faux fur. I'm also touching on some shady AF business practices that I, unfortunately, experienced with them at the end of this post. I highly recommend reading that last part before making a purchase from JACK1T.
I hope this post will help you in making your JACK1T purchasing decision, and as always, I'm happy to answer any questions in the comments!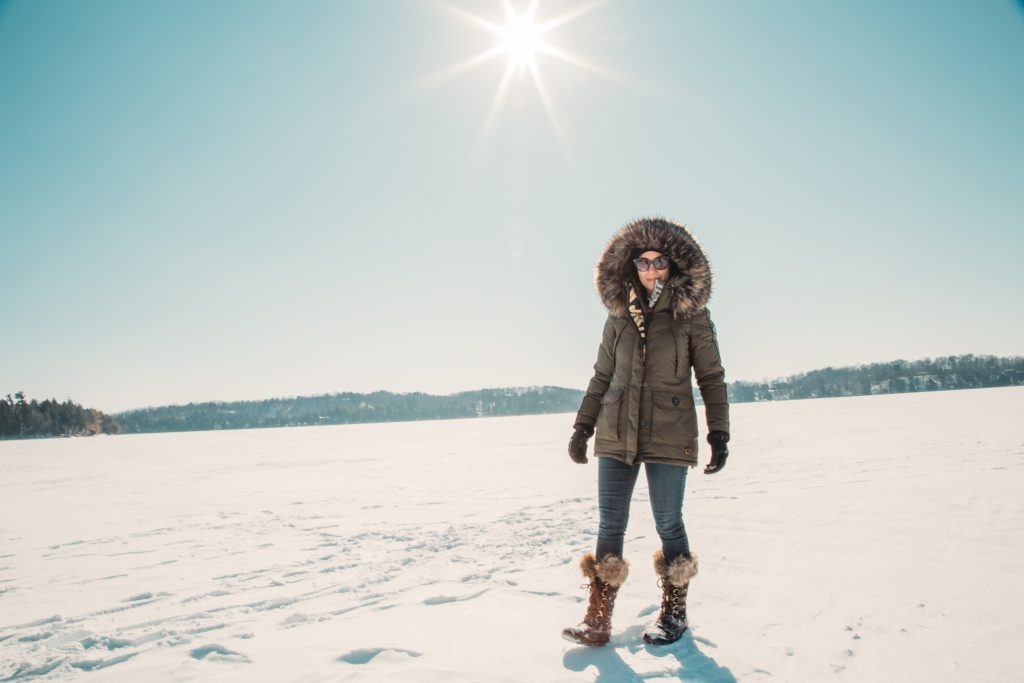 My Honest Review of JACK1T Outerwear – Quality, Price, Style & Fit
---
JACK1T Quality
*Please read my experience with their business practices at the end before purchasing! The parka I have has a nylon shell and is filled with down. It protects against the wind and snow and the large faux fur hood is fantastic for protecting my head and face from the elements. (I hate wearing hats, so having a good hood is a must for me.) I LOVE that this hood doesn't blow down either. It stays right on my head, thanks to how high the zipper goes.
It's very warm. The day I took these pictures was well below freezing. It also became windy and very snowy. This coat kept the wind out and kept me warm with no issues.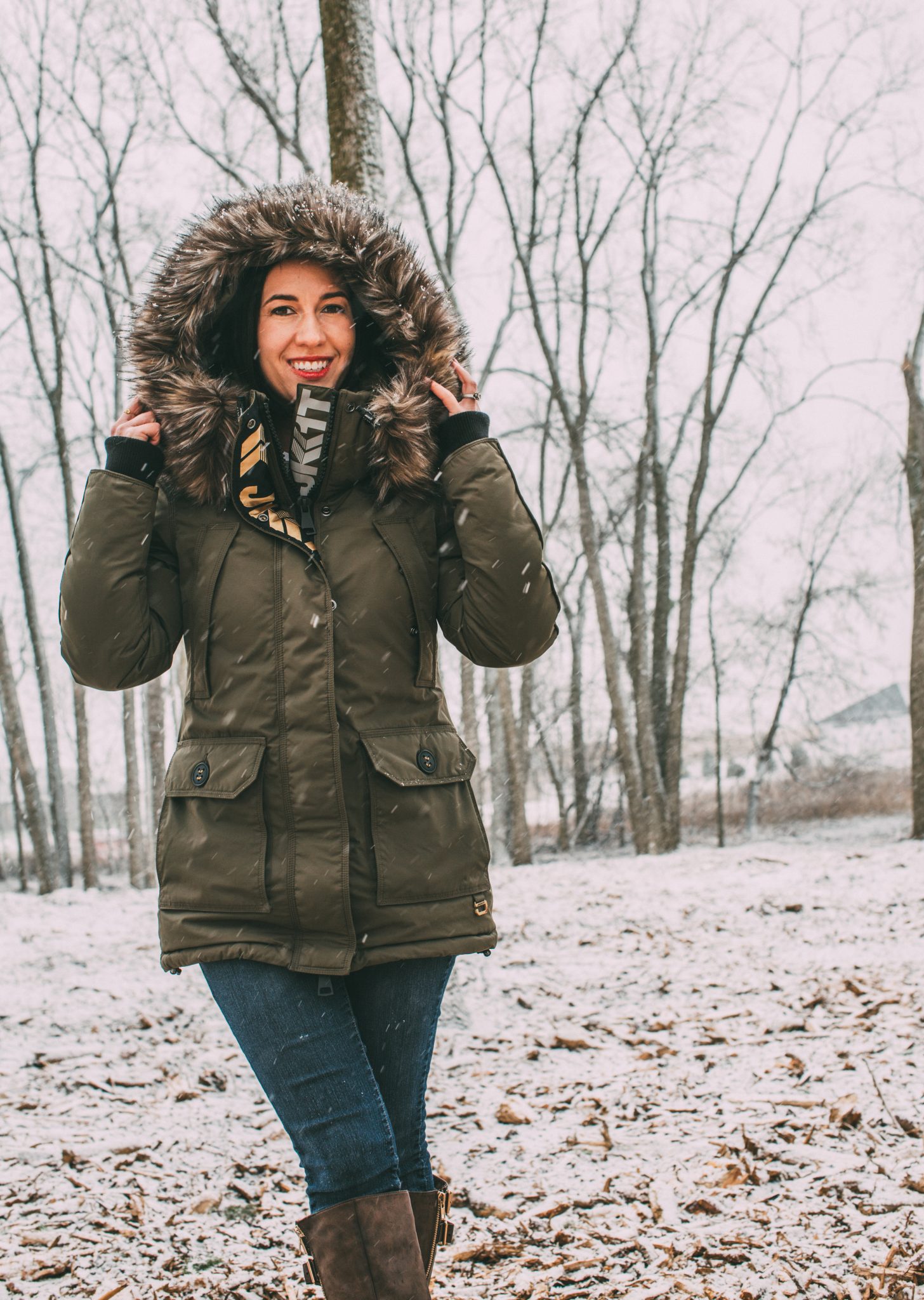 The true test will be, of course, once I've had this coat for a decade. Will it still be in good shape then? I do honestly think this coat will look great for years to come. The fabric is durable and high-quality. It's also THICK. This isn't a coat where if you brush against something, it's going to easily be torn. (My husband's fancy-schmancy Arc'teryx coat ripped within months of him getting it after he brushed against a fence, that's why I mention this.)
I really like the pockets on this coat as well. The side pockets are great for keeping my hands warm, but the utility pockets are good places to store phones, keys, wallets, etc. without having to worry about them falling out.
Update as of March 2022: I have now used this coat for 2 years and wanted to update this post to let you know that the coat is holding up very well. There are no signs of wear, it looks great, and it's been keeping me toasty warm for the last 2 winters. Below, is a photo from last weekend where I did a "snowga" class in this coat in below freezing temps.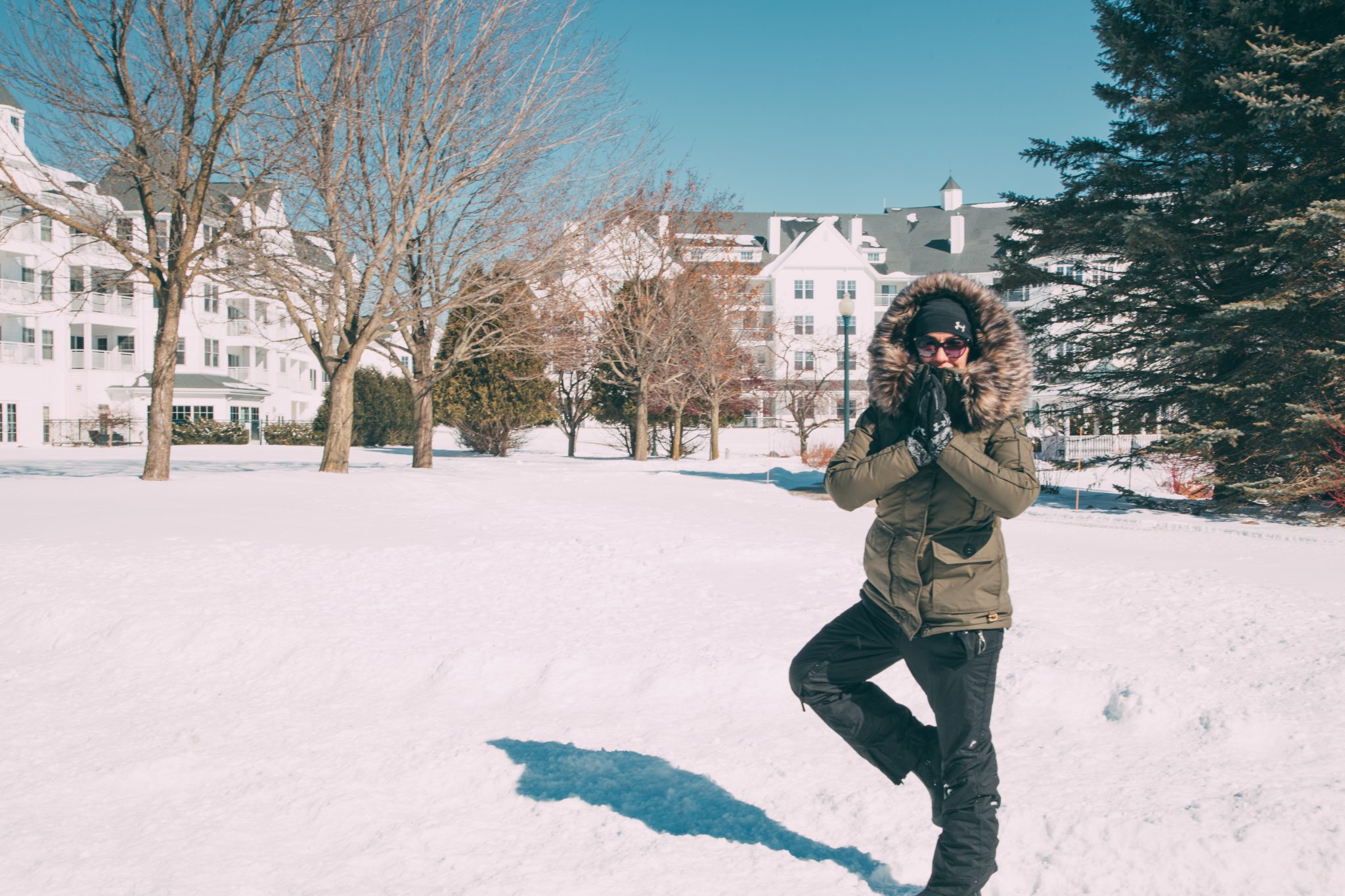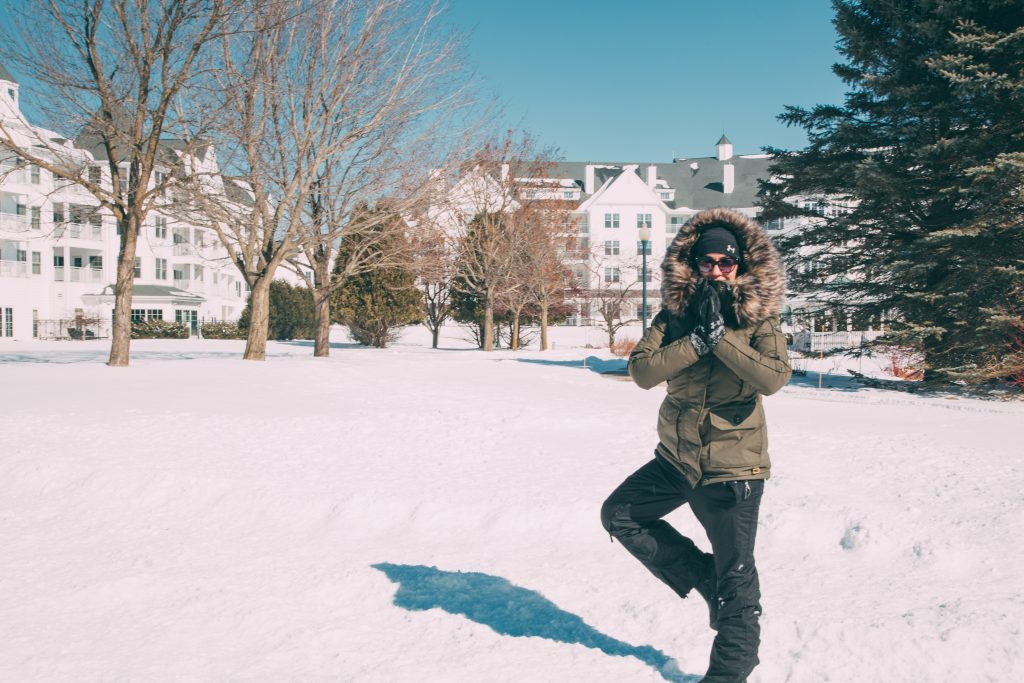 Given that I live in Wisconsin, and spent a couple of years living in Russia, I have quite the winter coat collection. I've tested a wide variety of outwear that is both stylish and performance.
When I was living in Russia, I was also on a mission to find a coat exactly like this one. In Russia, fur coats are the norm and Moscow is a high-fashion city. I wanted a quality coat that would help me blend in and keep me warm too! Now, this was more difficult than I thought it would be. This is because the quality coats I was finding in Russia also used real fur…and I didn't want real fur. Then, the ones that had faux fur looked SO cheap.
This one by JACK1T would have been absolutely perfect! The faux fur looks very luxurious, and unless you're standing very close to it, you wouldn't realize it's fake. It would have been the perfect coat for me in Moscow, but alas, it will have to help me through some Wisconsin winters now.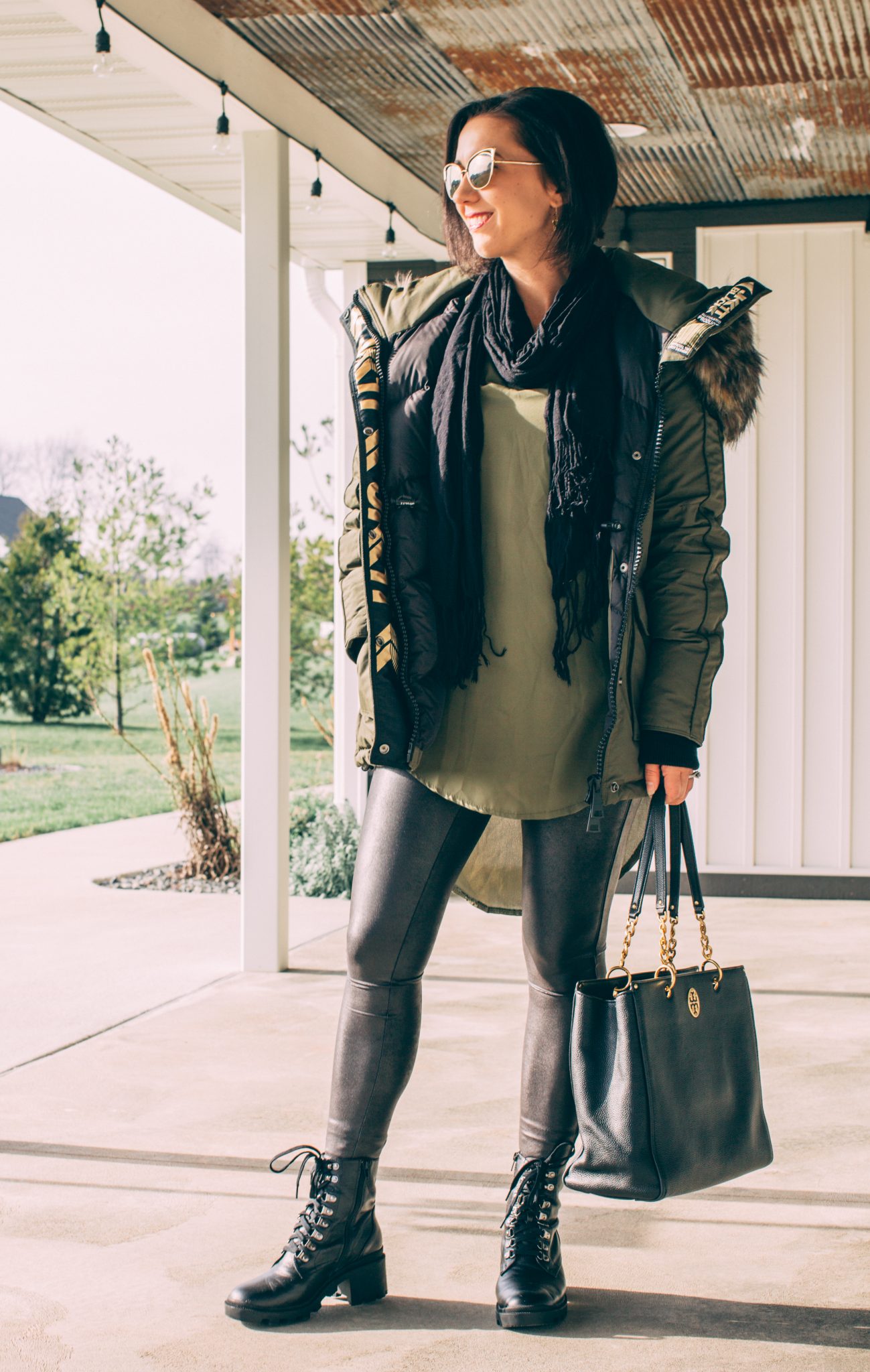 JACK1T Style
I am a big fan of how versatile this parka is. This is a piece of outerwear that I can wear skiing or snowshoeing, but also wear out to a nice restaurant.
I do understand that the big fur hood is a bit much for some people. The fur part is detachable, however, I do kind of think that's the whole point of getting this coat. The hood is what makes it unique and so luxurious looking, in my opinion.
If you're not a fan of the over-the-top hood, though, JACK1T does have coats without that are also less expensive as a result. *But please read my experience with their business practices at the end before purchasing!
JACK1T Fit
Their site has a handy little size quiz that helps you determine what size is your "perfect" size for each piece of outerwear, based on your measurements, height, weight and overall fit preference. It was spot on for me. I like my coats to be more fitted. However, if you prefer your outerwear to be on the looser side – I would advise sizing up. (You can also enter that preference in the size quiz, though!)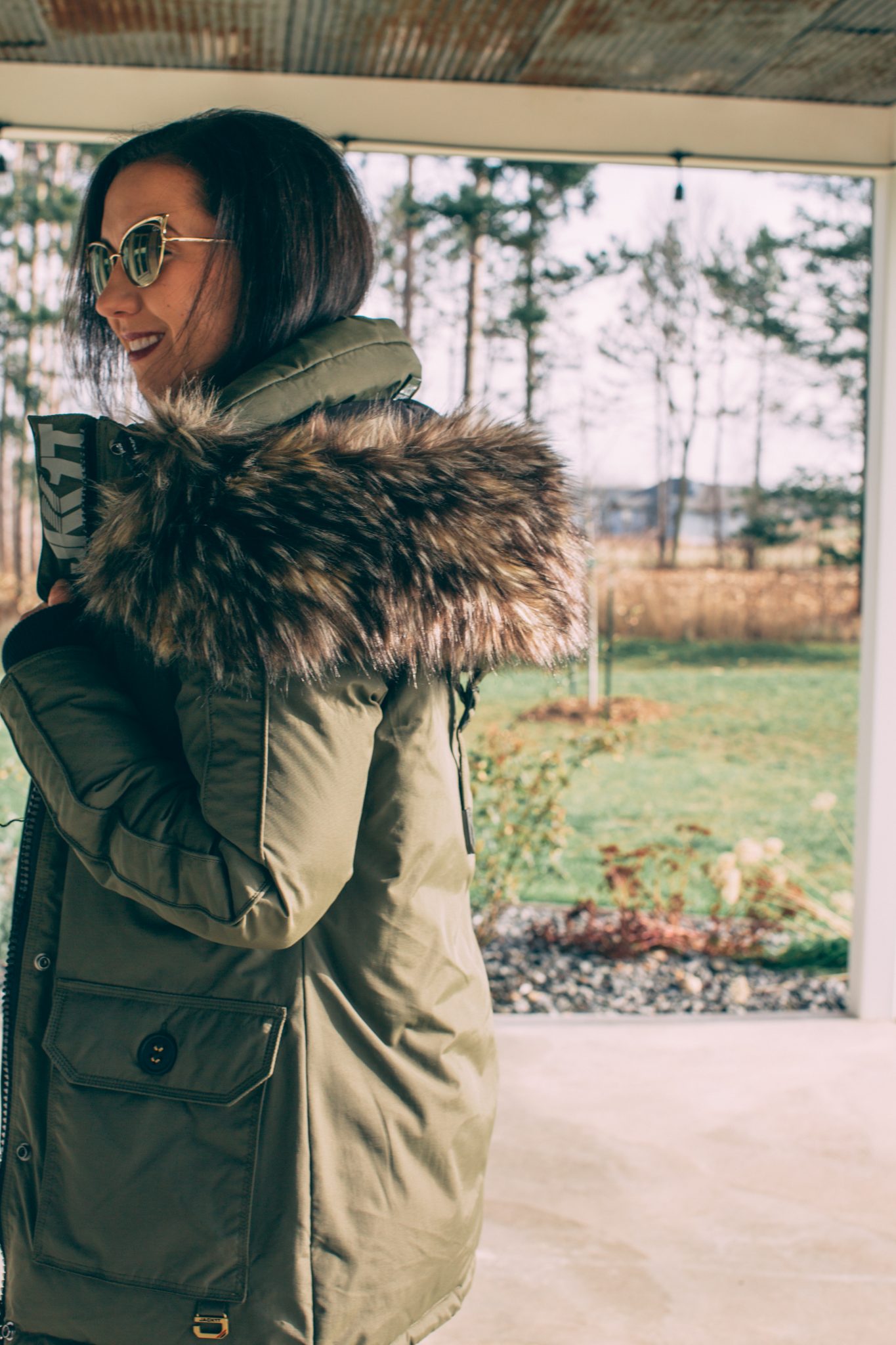 Is this JACK1T Coat Worth the Price?
JACK1T is expensive. There is no way around that. These coats are high-quality, though, and they're the type of outwear that can be worn in a variety of situations. I don't think it will be difficult at all to get my money's worth out of this one. *But please read my experience with their business practices at the end before purchasing!
My husband is an Arc'teryx snob (as I mentioned above) and has a couple of different jackets from them. Arc'teryx is a great brand, don't get me wrong, but if I were to get a similar coat like the one I have from JACK1T from Arc'teryx, it would be double the price. So, with that in mind, I do think the prices are fair in comparison.
My experience with shipping to the US was also fantastic with JACK1T. I received this coat within 2 days of ordering it even though I am based in the US and it came from London. The packaging is also impressive as well.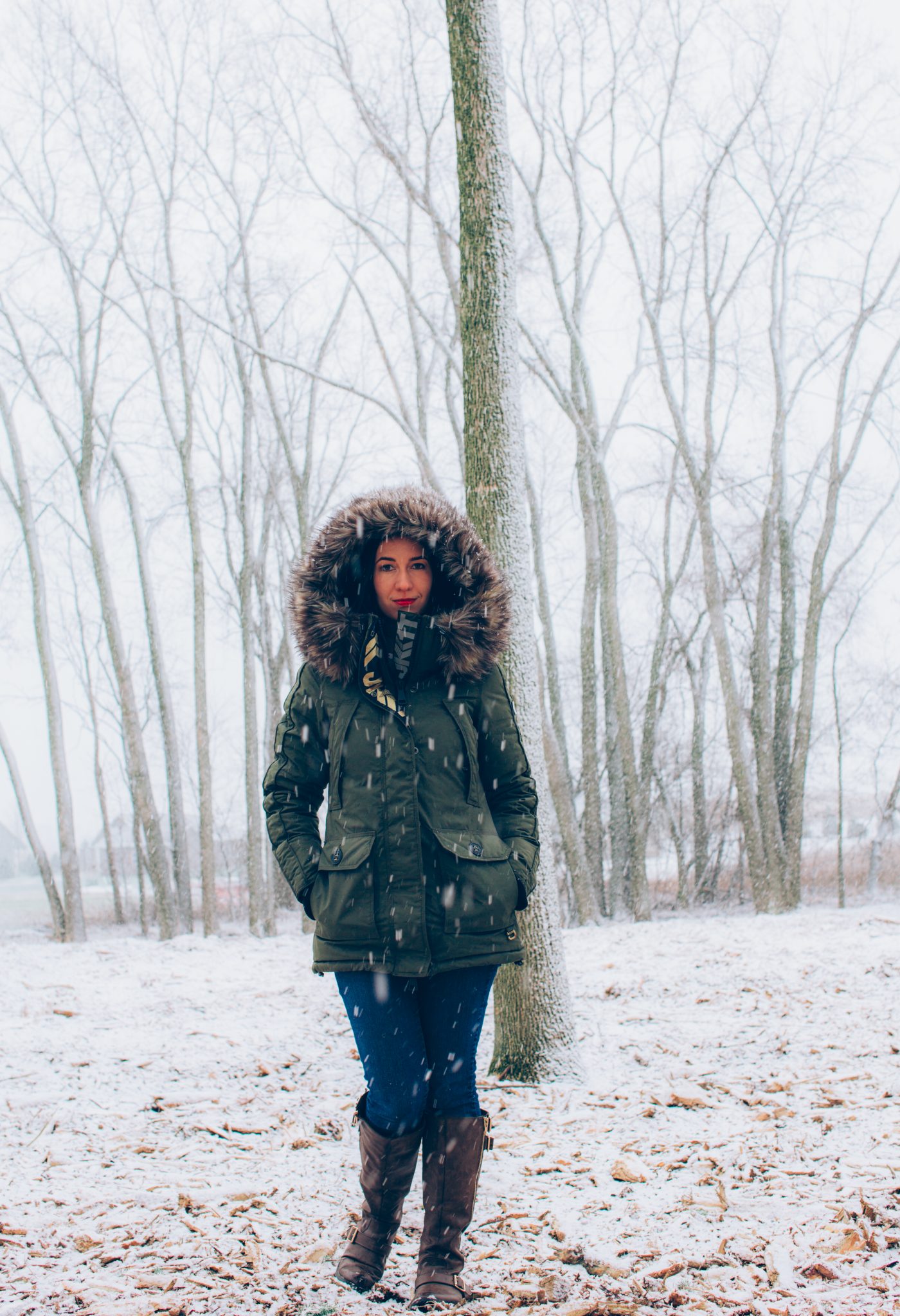 Honest Experience with JACK1T Business Practices
---
I am 100% in love with my coat and its quality. However, JACK1T's business practices are super sketchy…
A little background..
This blog is how I make a living. Usually, brands pay me to feature their products on here. JACK1T did send me this coat free of charge and asked that I join their affiliate program as a means of earning compensation through them, instead of paying me to feature the coat here. (What that means is, every time some clicks a link in this article and makes a purchase, I would get a small percentage of that sale.)
I was OK with forgoing payment and instead joining an affiliate program, as this can be a great way to make new relationships with companies, and I get more control over the content I publish.
What happened…
However, within days of me (and many other bloggers and Instagrammers) publishing their content, JACK1T shut down their affiliate program, meaning we get nothing for our work with them. They had flat-out lied to us about this campaign!
They also won't respond to my emails.
What this means for customers…
I know that most of the people reading this could care less that some bloggers and Instagrammers got duped out of a paycheck. BUT, my past experience with companies that treat people like this (that they are supposed to be in business with) is:
These types of companies are likely NOT going to stand behind their products and customer service is not going to be helpful. You have a shipping issue or a defective product? HA! Good luck with that!
I've noticed this next point even with good companies when they suddenly close an affiliate program and don't respond to emails…
They might be on the brink of going out of business.
Now, JACK1T's marketing department could all just be a bunch of scoundrels, and they're not going out of business and your customer service might be fine. But I did think it was worth mentioning.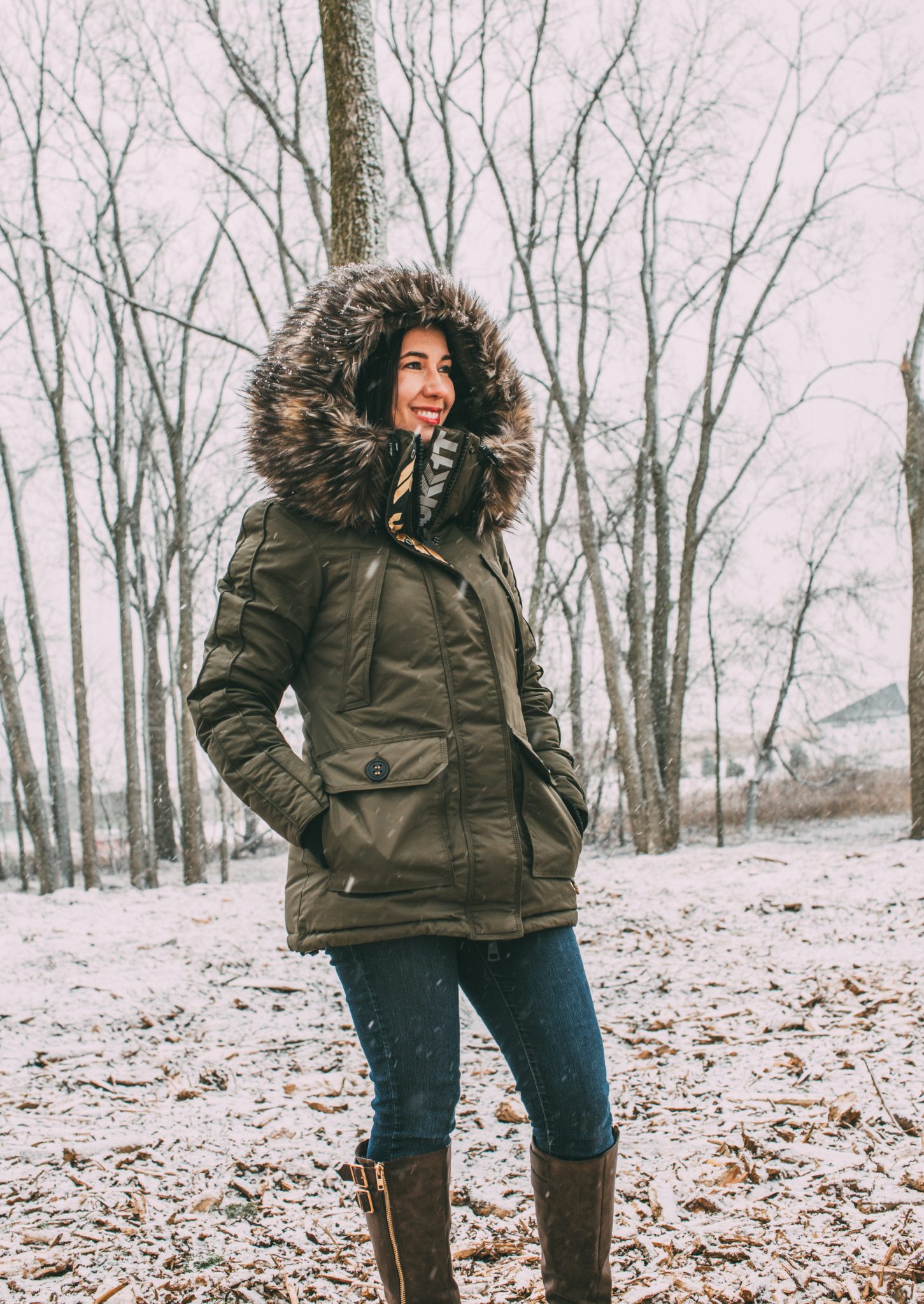 Bottom Line – Should You Buy From JACK1T?
---
The quality of my JACK1T coat is amazing, and it is SO beautiful. I absolutely love the coat. However, this company really leaves a bad taste in my mouth. When you buy this expensive of a product, you want to know that the company is ethically sound and also PAYING THEIR BILLS if they're charging hundreds and hundreds of dollars for their products.
If you want to buy a JACK1t coat, I would recommend using a credit card that you know will reimburse you if you don't receive your product or if you receive a defective product. I am not confident JACK1T would stand behind their product if you run into any of these issues.
I'm happy to answer any questions anyone has about JACK1T in the comments at the end of the post!
JACK1T gave me this coat to feature on my blog. They are not paying me for this post, though. I wrote this review post because I thought my readers would be interested in learning more about this brand.