Kata Tjuta & Hiking the Valley of the Winds in Australia (Photos + Tips)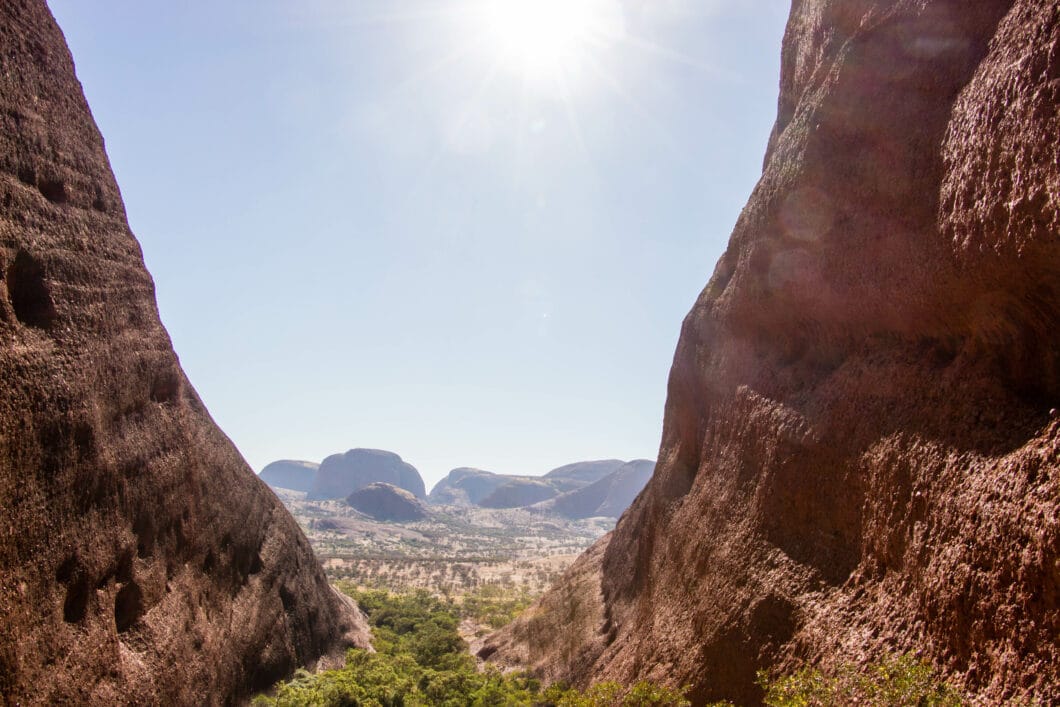 After hearing I spent a few days near Uluru, most people are curious as to what I did exactly. After all, isn't there just the big rock out there? However, even within Uluru-Kata Tjuta National Park, there's an entire rock formation even LARGER than Uluru (Ayer's Rock), that you can hike and enjoy.
I would argue that Kata Tjuta is even more impressive than Uluru. However, like Kings Canyon (mentioned in this here post), it's not well-known by us international tourists. I was actually told only 17% of the people who come to Uluru-Kata Tjuta National Park even visit Kata Tjuta – what a shame!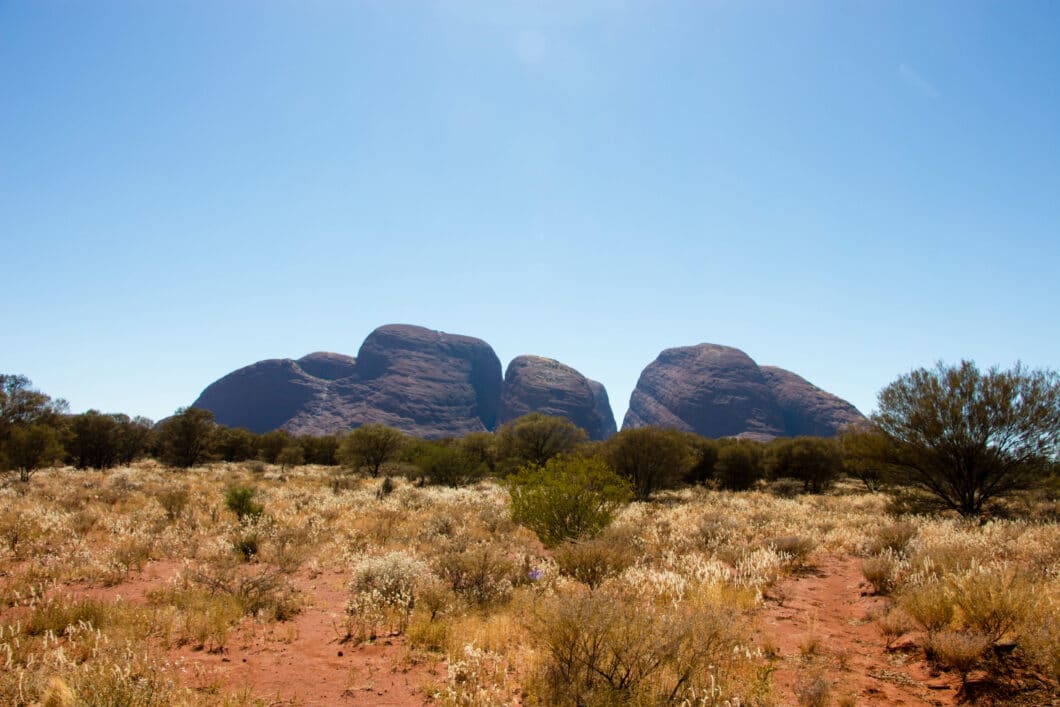 We did a "Valley of the Winds sunrise" tour with AAT Kings (via Get Your Guide) for our Kata Tjuta experience. This was lovely for us because we did not have a car and the tour took us to the Kata Tjuta viewing area to watch the sunrise..and you could see both Kata Tjuta and Uluru from it.
Kata Tjuta at Sunrise
And the best part was, there really wasn't that many people. Whereas, the Uluru viewing area will have hundreds and hundreds of people hoarding there to watch the sunrise.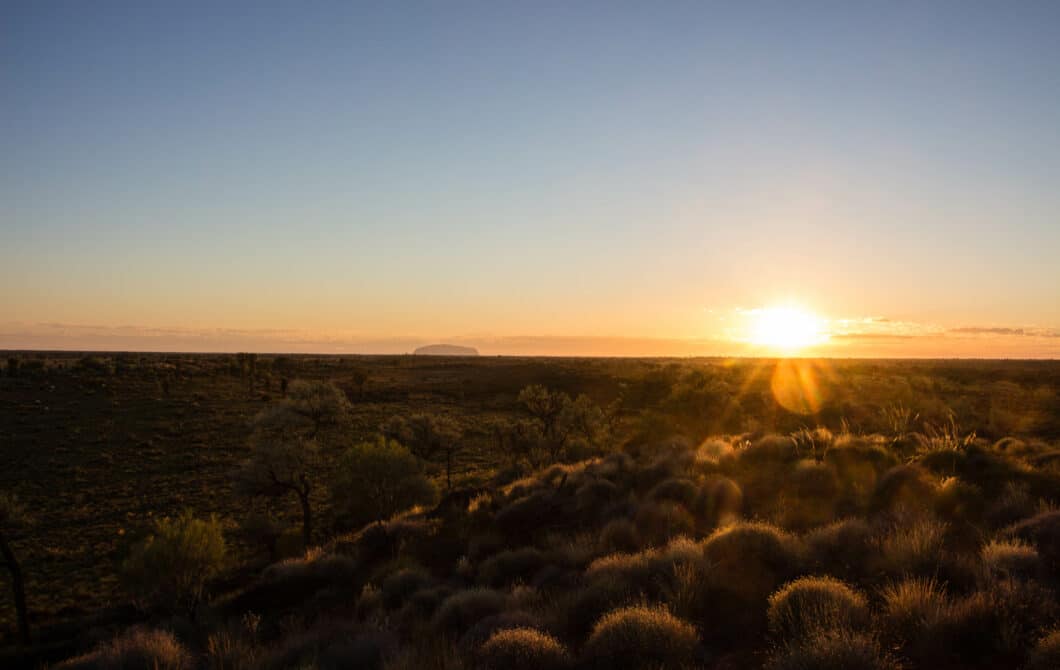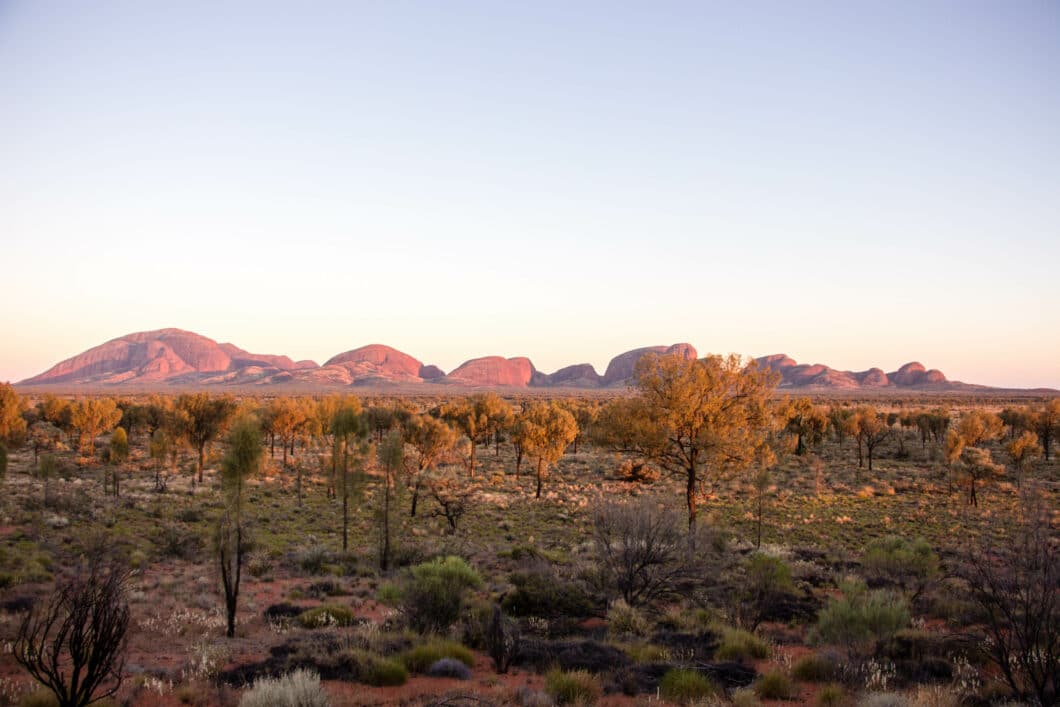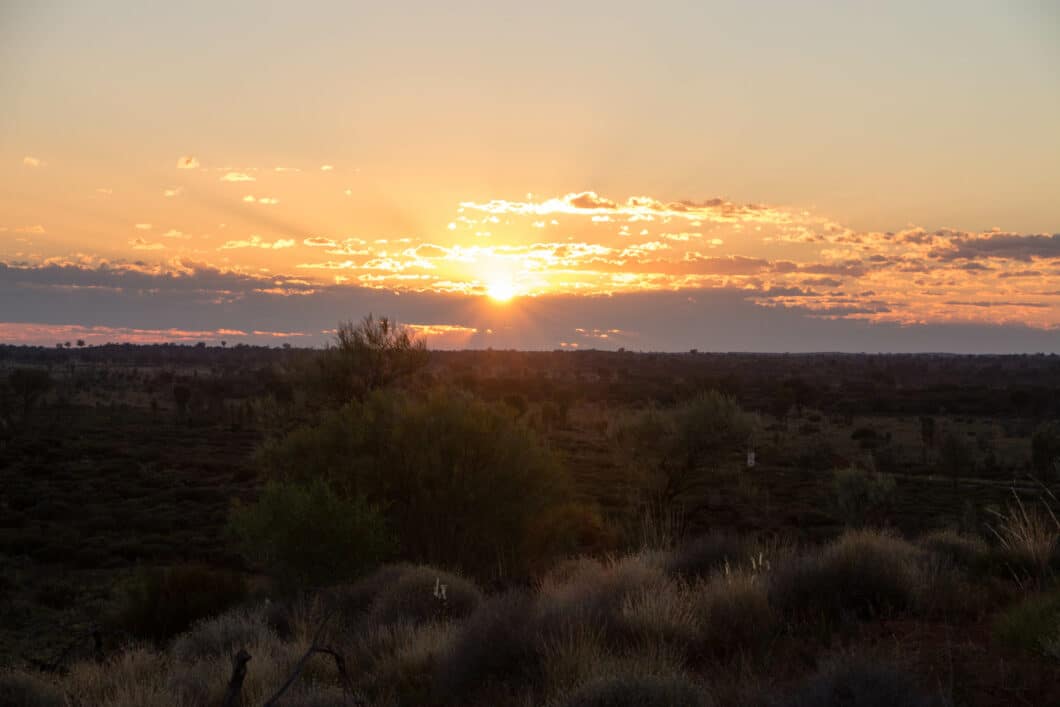 I also appreciated that our tour included a light breakfast to munch on while we watched the sunrise – as there isn't anything open at 4 a.m. for breakfast! However, if you're a "drip" coffee (a.k.a. regular, plain, black coffee) drinker, like me, prepare yourself…as there will not be many options for you at sunrise. Haha. Get ready to drink tea or instant coffee for most of your Uluru trip! (Which will make these sunrise tours a little rough!)
The Valley of the Winds Hike
After watching the sunrise, we set off for Kata Tjuta to do the Valley of the Winds hike. Now, this hike wasn't quite as challenging as Kings Canyon, as there weren't any steep inclines to hike. However, there are a lot of loose rocks, which makes it really easy to roll your ankle.
On our way back we actually saw two girls who had sprained their ankles because of this. So, if you have proper hiking boots, this would be the time to break them out. (We did not, we were just very careful while we hiked.)
What I Suggest Wearing for the Valley of the Winds Hike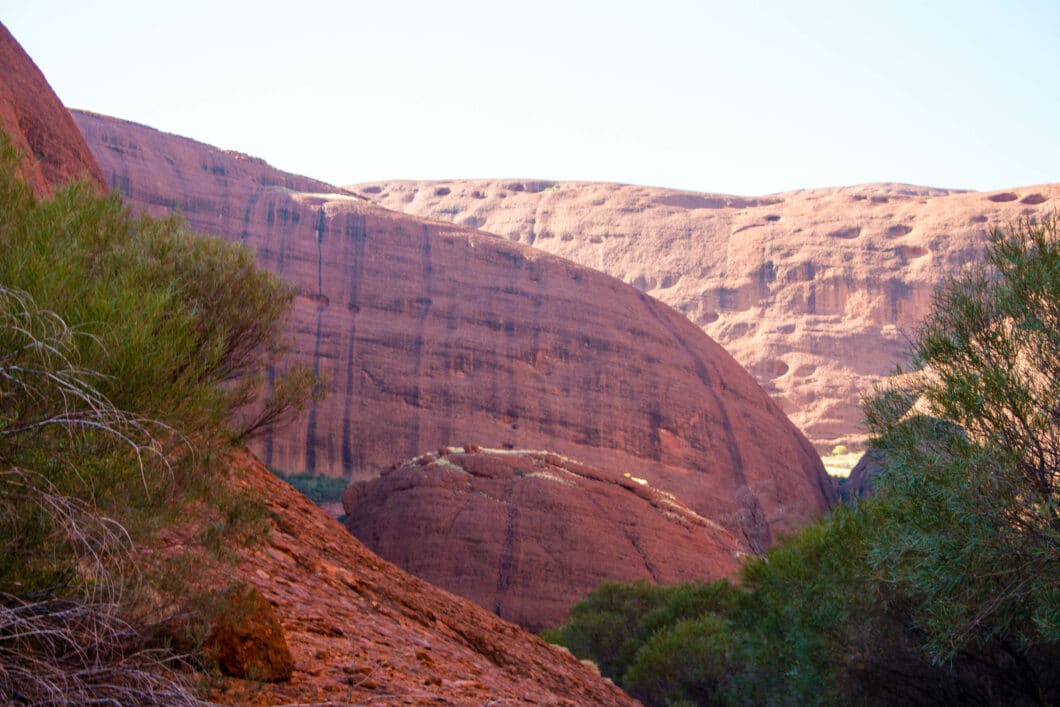 With that being said, though, this would be a hike you would easily be able to do on your own. A guide was nice to have for explaining the history and culture surrounding the rock formation, as well as the plant life. But you aren't going to get lost on this hike by any means, the paths are very clearly marked.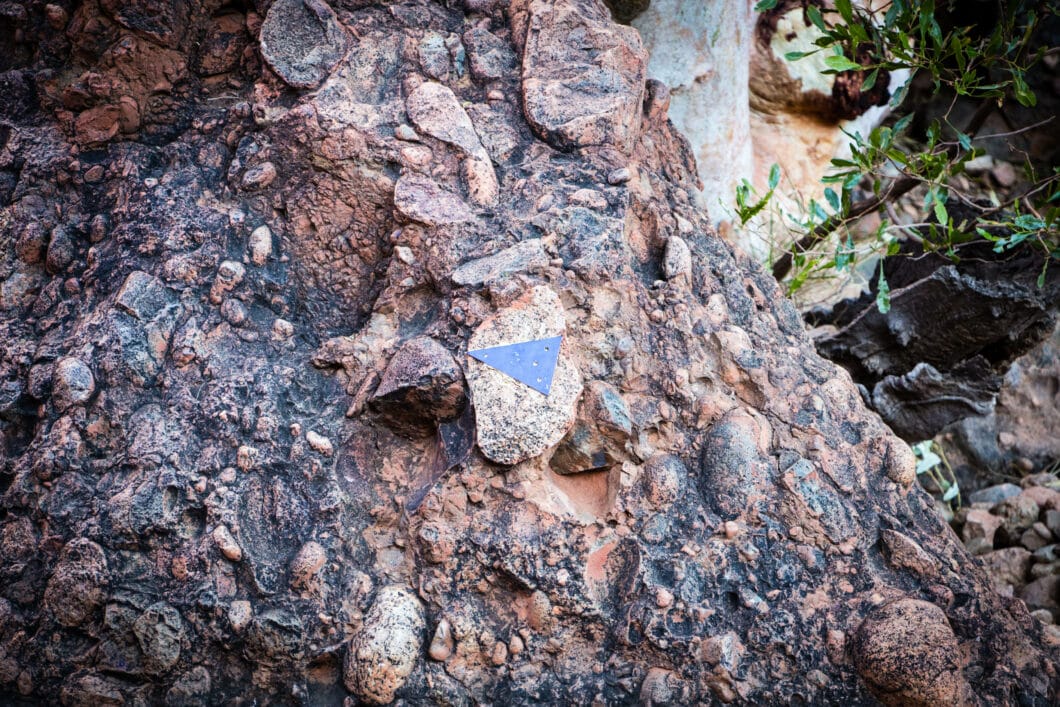 And wow – were the views (from viewing point B – FYI) are AMAZING. I have never seen anything quite like it – I was astonished, to say the least. (It also kept bringing to mind images of "The Land Before Time." So, I was half expecting a dinosaur to run through, haha.)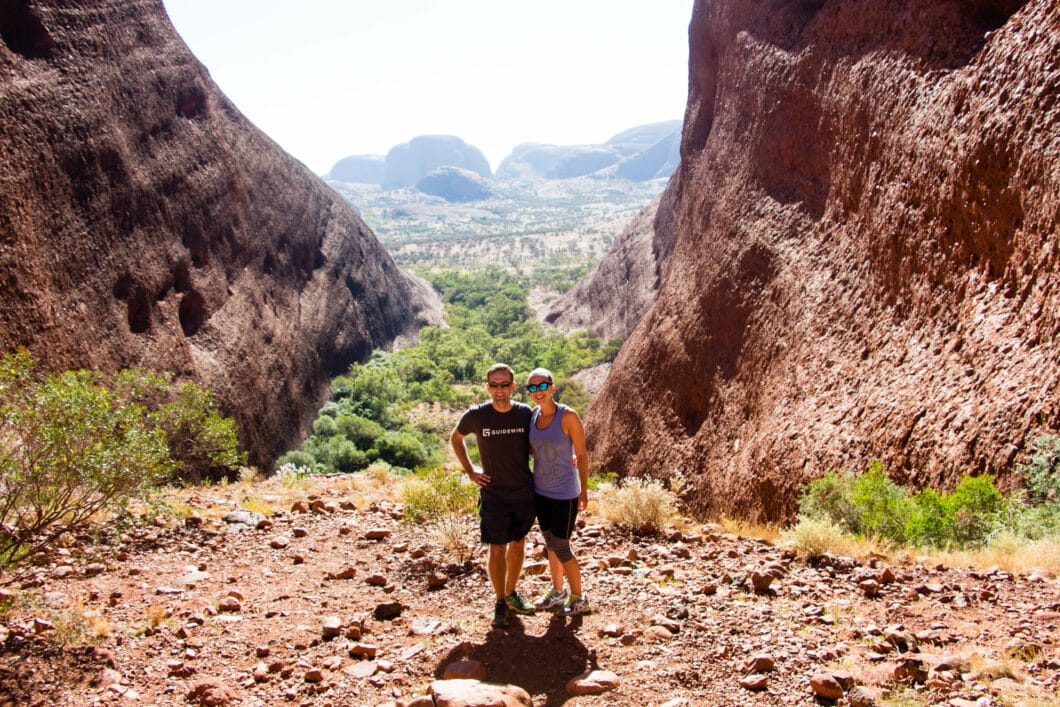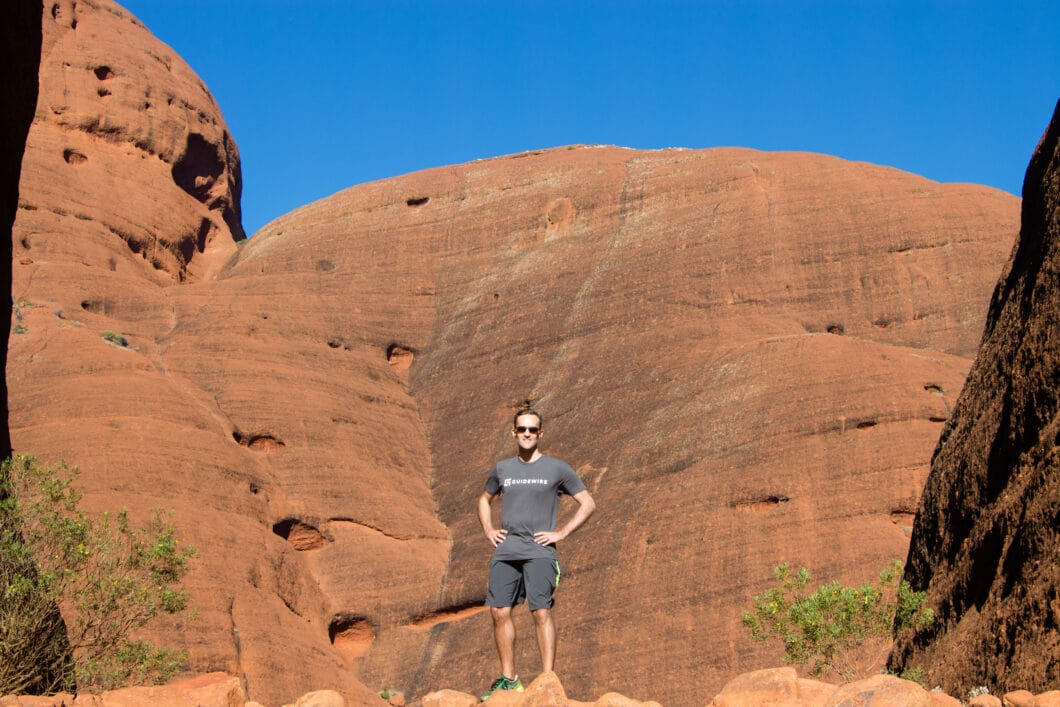 After we took in the views, we made our way back the same way we came. Our tour had been moving at a pretty decent pace, and due to having some extra time, we were able to stop at the Uluru viewing area as well. Being there in the middle of the day meant you don't get the colors of the sunrise or sunset – but we were the only ones there! So, that was pretty awesome.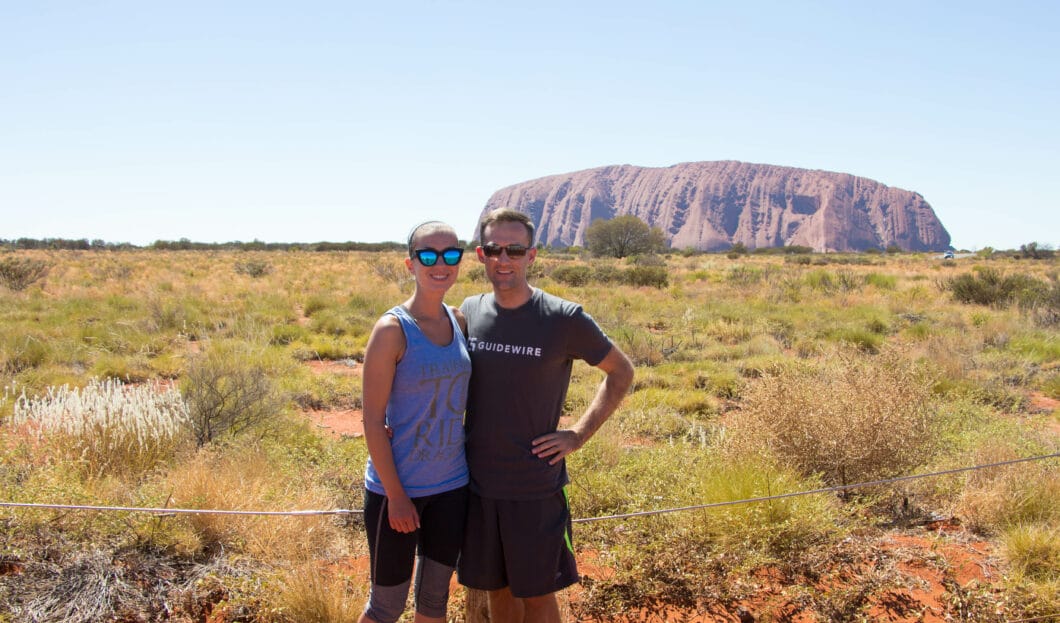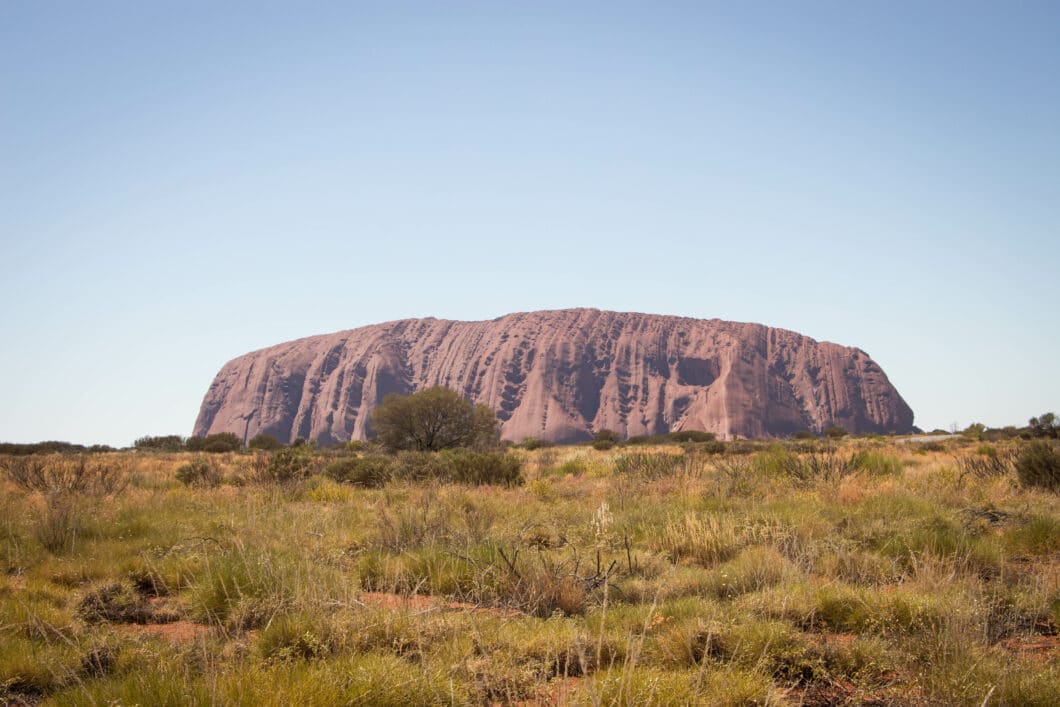 While Uluru is a must-see and is an iconic Australian landmark, I would also urge anyone coming out here to visit Kata Tjuta as well! The views were amazing! And if you access to a car, I do think hiking it alone would be a wonderful experience (just bring at least 2 liters of water and try to wear proper shoes with ankle support).
If a car is not something you will have access to either, click here to see the sunrise tour we took. (Which I highly recommend as well.) You also must have a park pass in order to enter Uluru-Kata Tjuta National Park. These can be bought for $25 (and are good for 3 days) from your tour guide, or at the hotel you are staying at, information booths, etc.
Had you heard of Kata Tjuta or seen images of Kata Tjuta before this post? (I hadn't until I was looking to book this trip!) Let me know in the comments. And please feel free to click on the images in the photo gallery below to make them full-sized and to read any captions.
Click here for hotel options near Ayers Rock.
Click here to see all of my blog posts from Australia!
*Disclosure: some of these links are affiliate links. Meaning, if you click a link and make a purchase, Have Clothes, Will Travel gets a very small commission at no extra cost to you. Thank you for supporting the brands that make this blog possible! I am also a participant in the Amazon Services LLC Associates Program, an affiliate advertising program designed to provide a means for us to earn fees by linking to Amazon.com and affiliated sites.