Ichiran Ramen – A Unique Dining Experience in Tokyo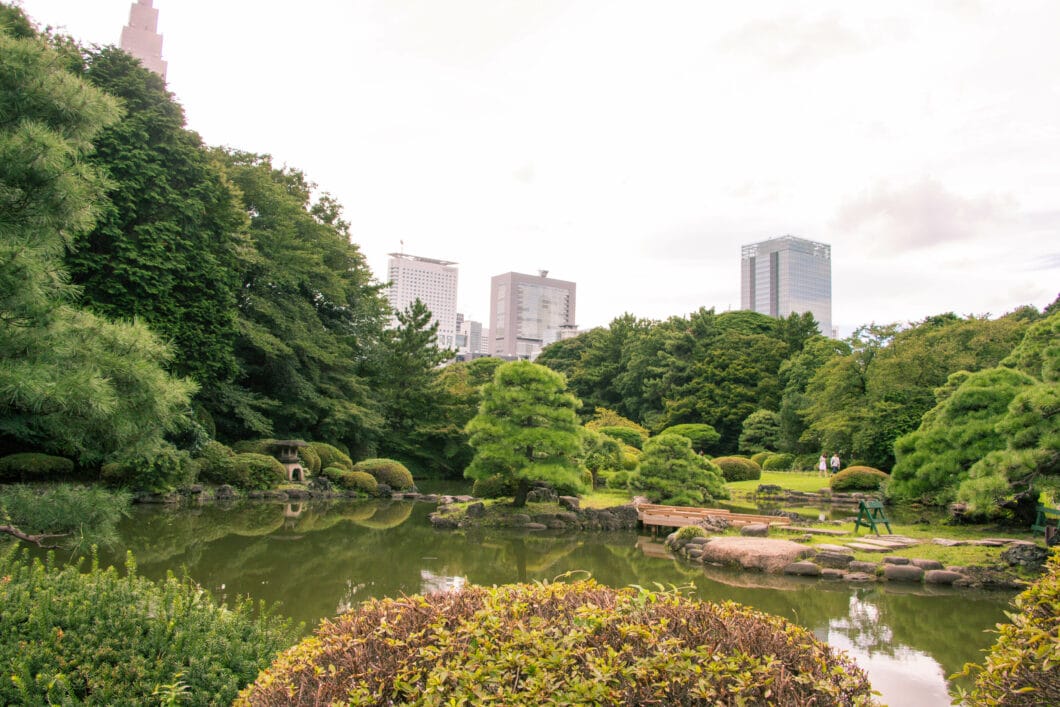 My last weekend in Tokyo didn't end with a bang…it was more of a quiet goodbye. I wanted to remember how at peace I felt here, and not cram a bunch of activities into my last few days. But I did make an effort to finally head over to Shinjuku Gyoen National Gardens (Gorgeous!)…and then topped off the day with one heck of an experience at Ichiran Ramen! I'll first tell/show my experience at Ichiran Ramen, and then I'll end the post with a photo gallery of Shinjuku Gyoen.
Ichiran Ramen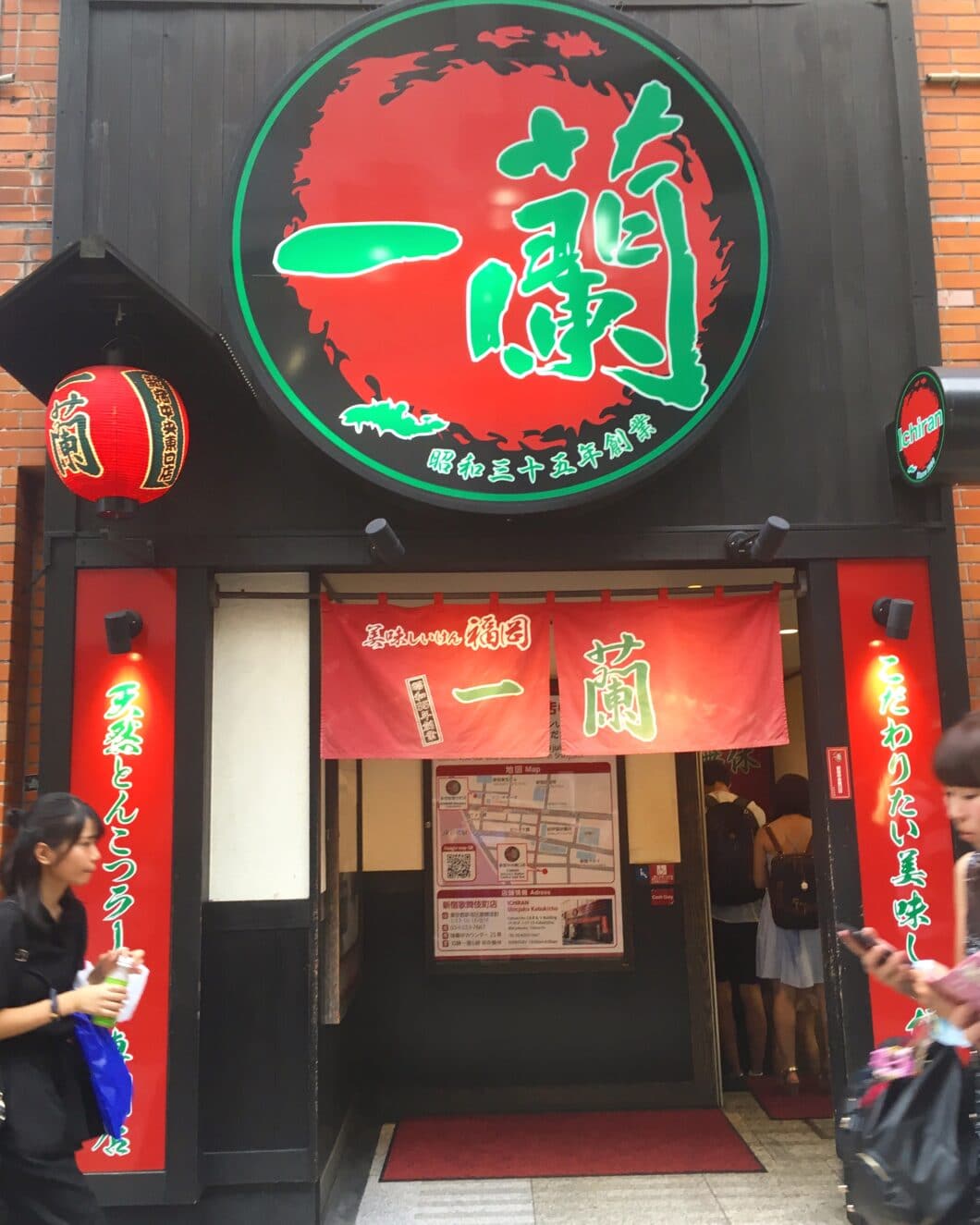 I ate a lot of ramen in Tokyo…but I can't say I ate at every single ramen shop in the city. So, for the sake of argument, I won't say this is "the best ramen" in the city…but it was pretty darn good, in my opinion. And the experience of eating here was certainly memorable!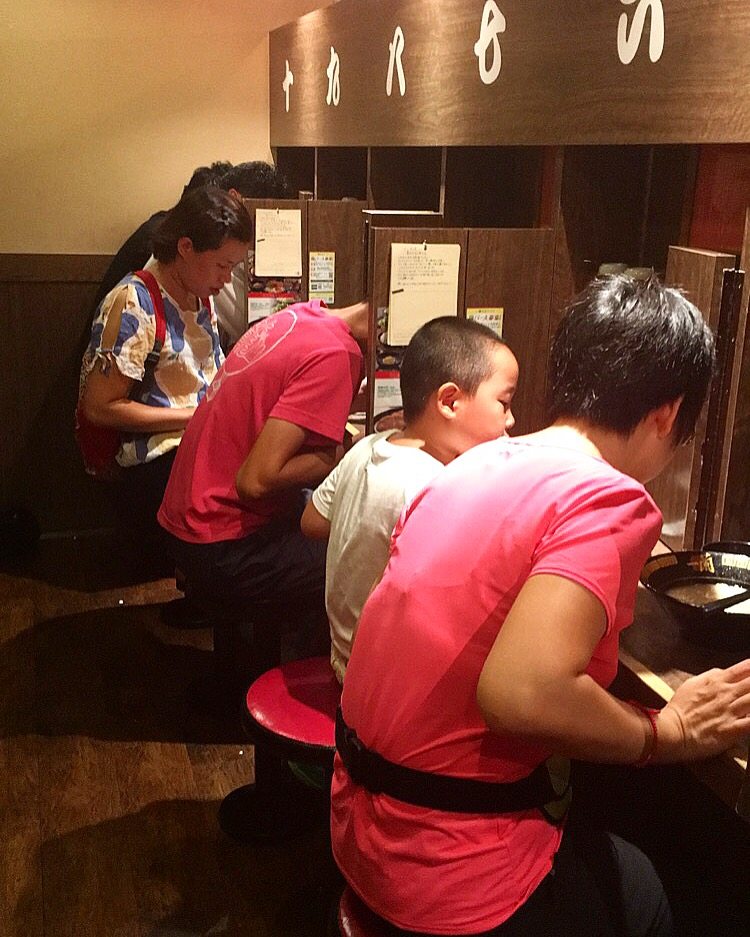 Ichiran is a ramen franchise in Japan that serves amazing tonkotsu ramen. Ichiran is especially unique because the dining setup here limits your interaction with those around you, so you can concentrate on the flavor of the ramen. You are seated in an individual booth (pictured above) and the only interaction you have with any waitstaff is when they direct you to your table and ask you to fill out a form about your ramen preferences (how soft do you want your noodles, how spicy, how much garlic, etc.).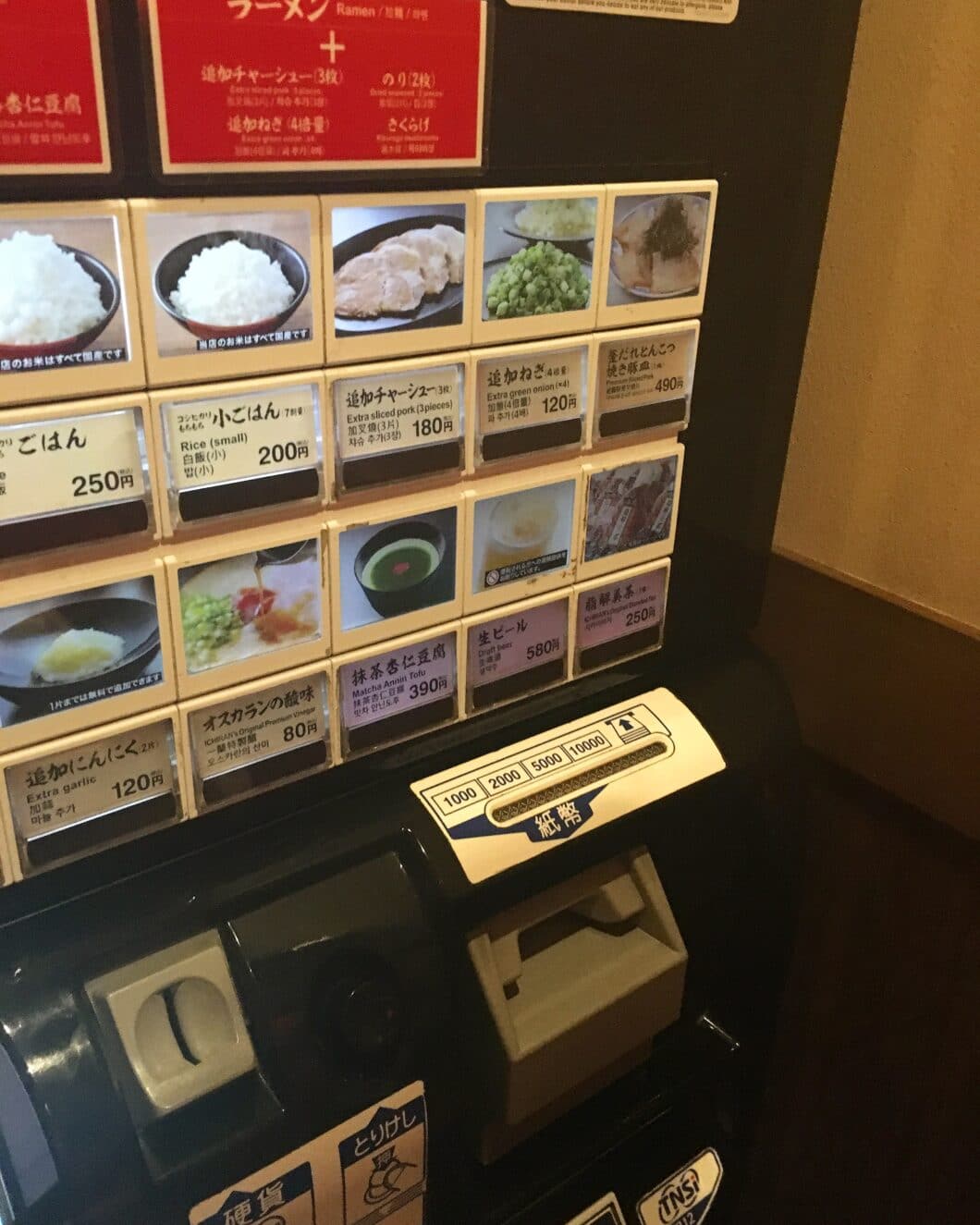 And like most ramen places in Japan, you first make your selection from a vending machine and then hand the ticket to the waiter. And then…you wait patiently for your ramen! Also, if you wanted extra noodles, tea, beer, etc. there was a little piece of paper you could fill out and then buzz for a waiter to come by and take your paper and money. You can't actually see the waitstaff, though, as they only open up the little curtain on your table, just enough to give you your food or beverage! (And you had your own water faucet in your booth…so drink all the water you want!)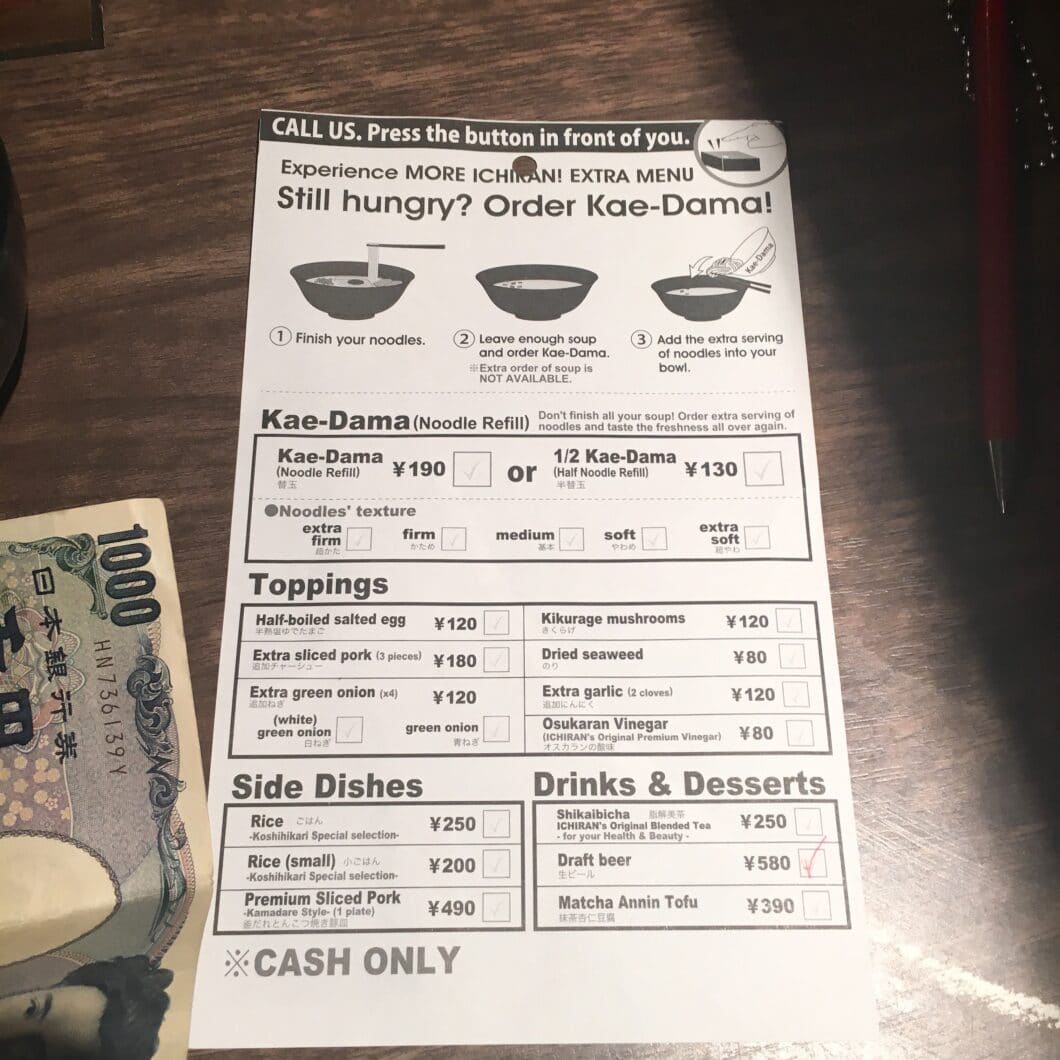 Tonkotsu Ramen is made from pork bones, which are boiled for hours, and create a creamy, white liquid. And Ichiran also has its own dry red sauce they put in their ramen – it was so good! The perfect amount of spicy for me!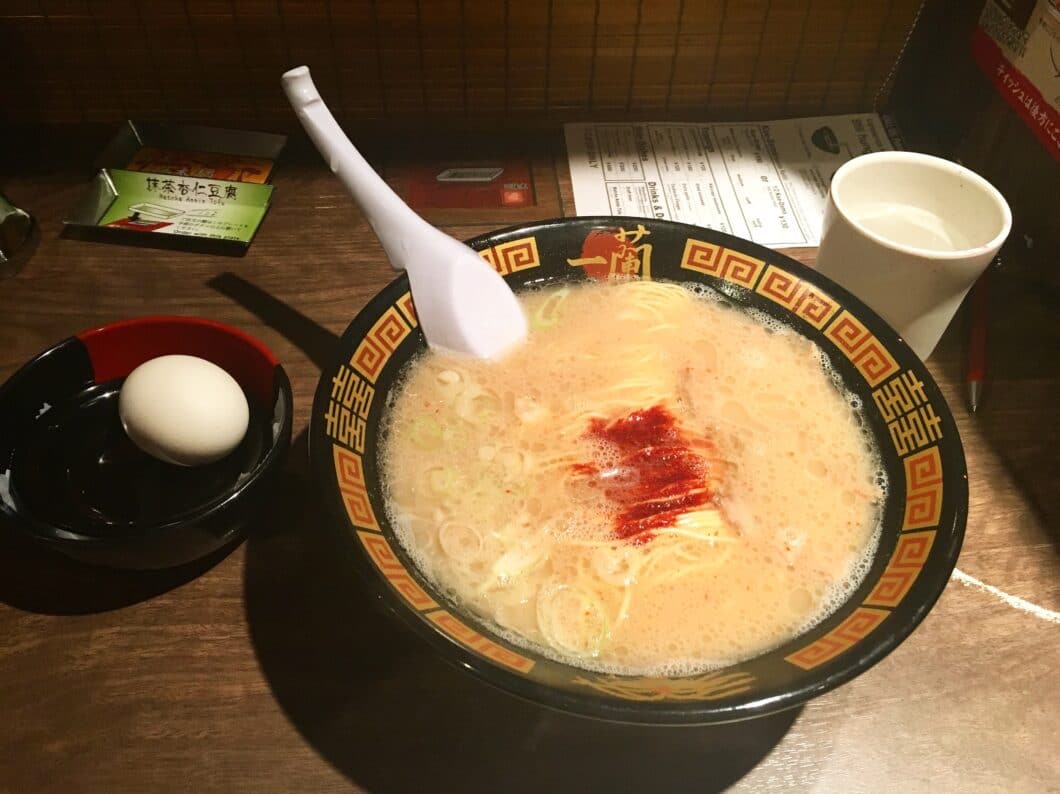 There are several Ichiran locations in Tokyo, the one I went to was in Shinjuku…because it was within walking distance of Shinjuku Gyoen. This was a really fun experience for me, and the ramen was delicious! Again, I have no idea what "the best" ramen in Tokyo is (it was always good, in my opinion)…but Ichiran Ramen was certainly a fun place to try out. Click here to check out their website.
Shinjuku Gyoen National Garden
Shinjuku Gyoen National Garden is a great big park with gorgeous gardens, and it's a short walk from Ichiran Ramen. You have to pay a few dollars to get in, but it's worth it! It's very tranquil, beautiful and clean…and it has some really good Pokemon hunting, haha.
Shinjuku Gyoen originated during the Edo Period (1603-1867) as a feudal lord's Tokyo residence. It was almost completely destroyed during World War II, but it was rebuilt and then reopened as a public park in 1949. It is said to be especially beautiful in the spring when the cherry blossoms are in bloom. (You can click on the photos in the gallery below to make them full-sized.)
And while this is technically the last "travel" post I have from Tokyo (and my last outfit post from Tokyo can be found here), I do have one more random post about Tokyo that I will share on Wednesday. I'm going to be talking about what surprised me the most about Tokyo as an American, and showing photos and descriptions of these random differences between the countries!
I will also be sticking with the 3 posts a week format for right now (Monday, Wednesday, Friday)…my current WiFi situation in Sydney is a bit spotty, so I don't want to over-commit to daily posting again, just yet. (Who knew decent WiFi was so hard to come by in Sydney?!)
What do you guys think about Ichiran Ramen? Do you like the idea of individual booths for dining? And how does Shinjuku Gyoen compare to parks in your country? (Do you ever have to pay to enter them?) Let me know in the comments!