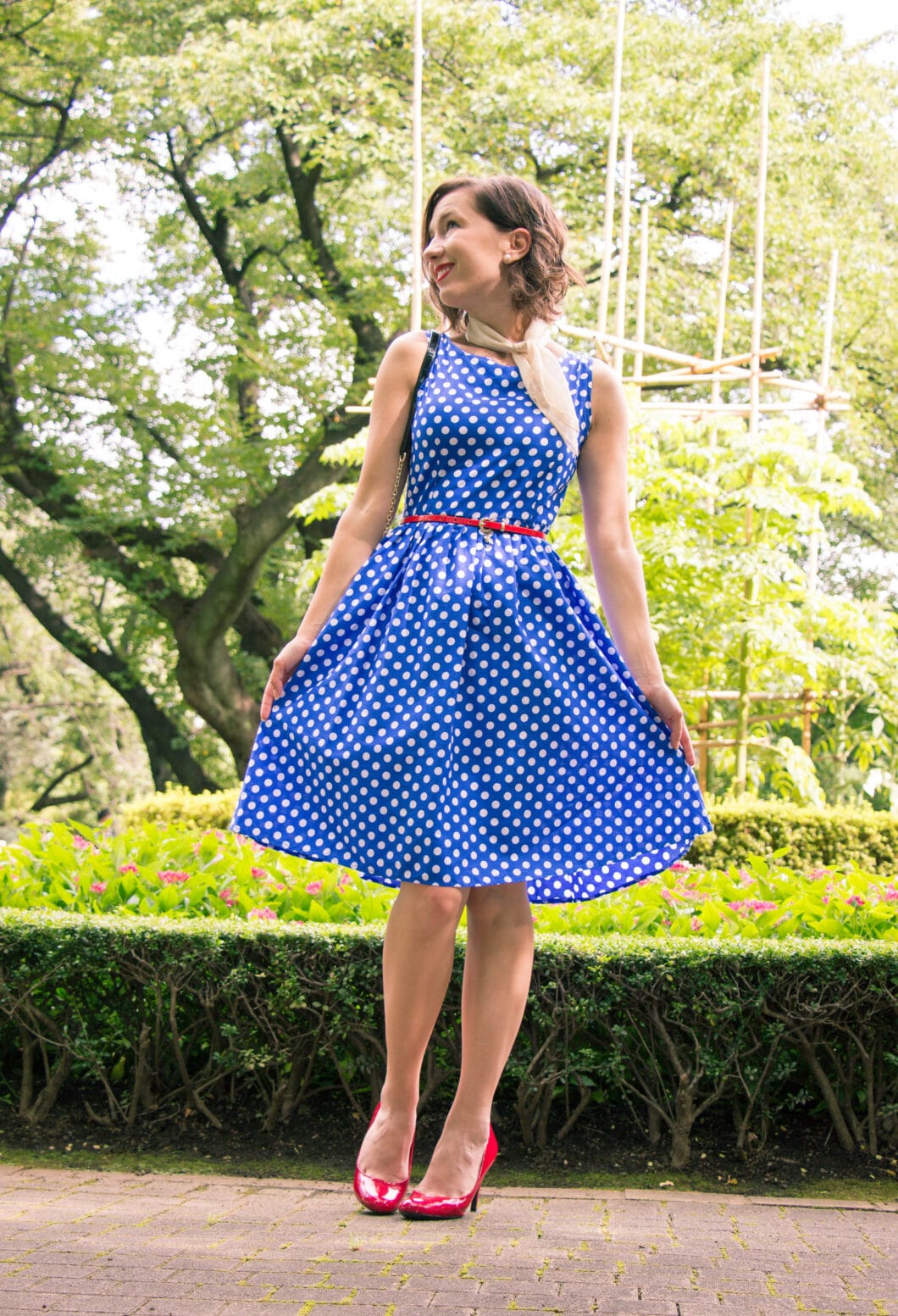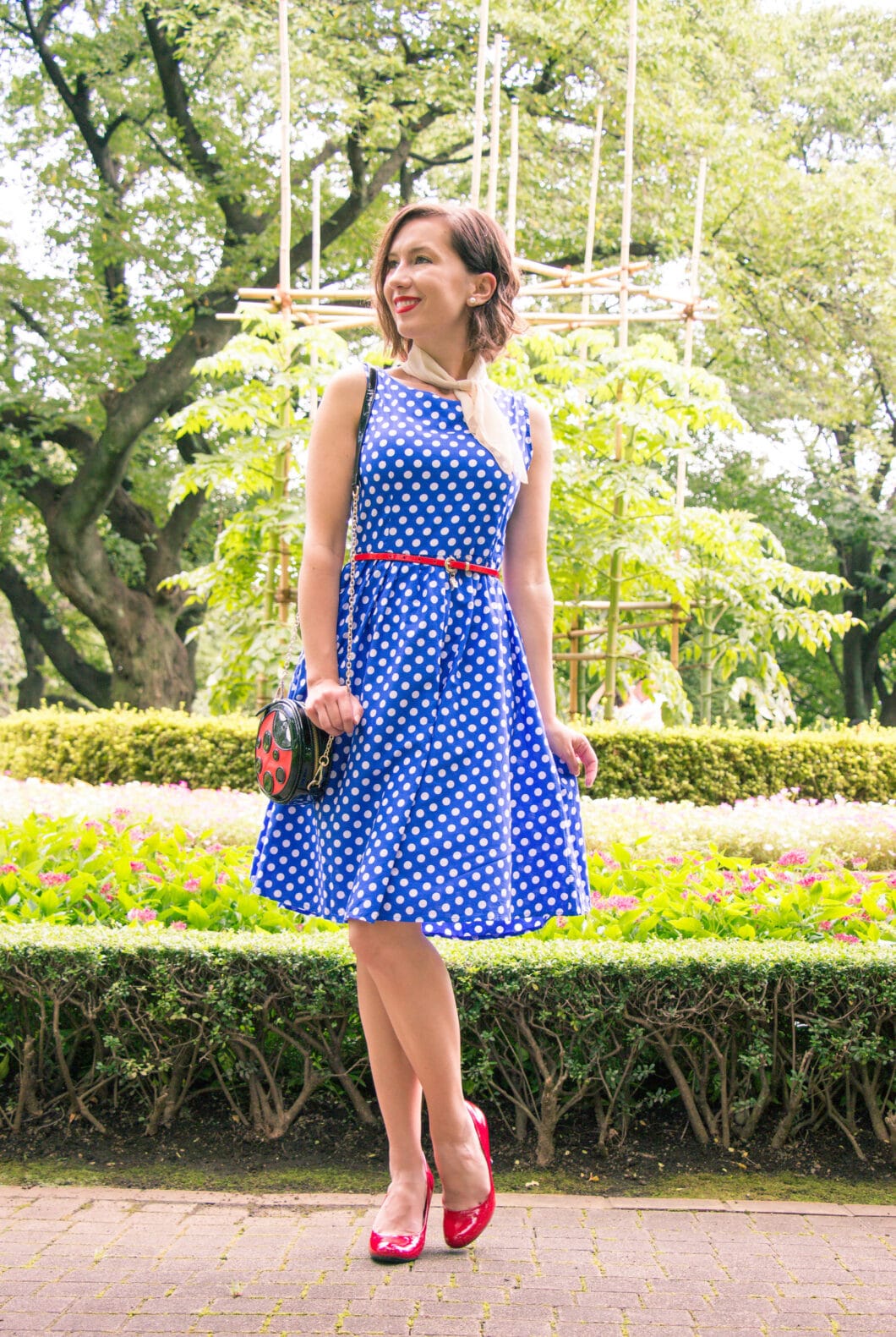 As you're reading this post, I will be flying somewhere over the Pacific Ocean on my way to our new home Sydney, Australia! That is crazy to think. Especially since we've been trying to move to Australia for the past 4 years…it really doesn't feel like it's happening now. So, this will be my last outfit post from Japan. I do have a few travel posts from Tokyo that I will publish next week (including a post about what surprised me the most about Japan as an American).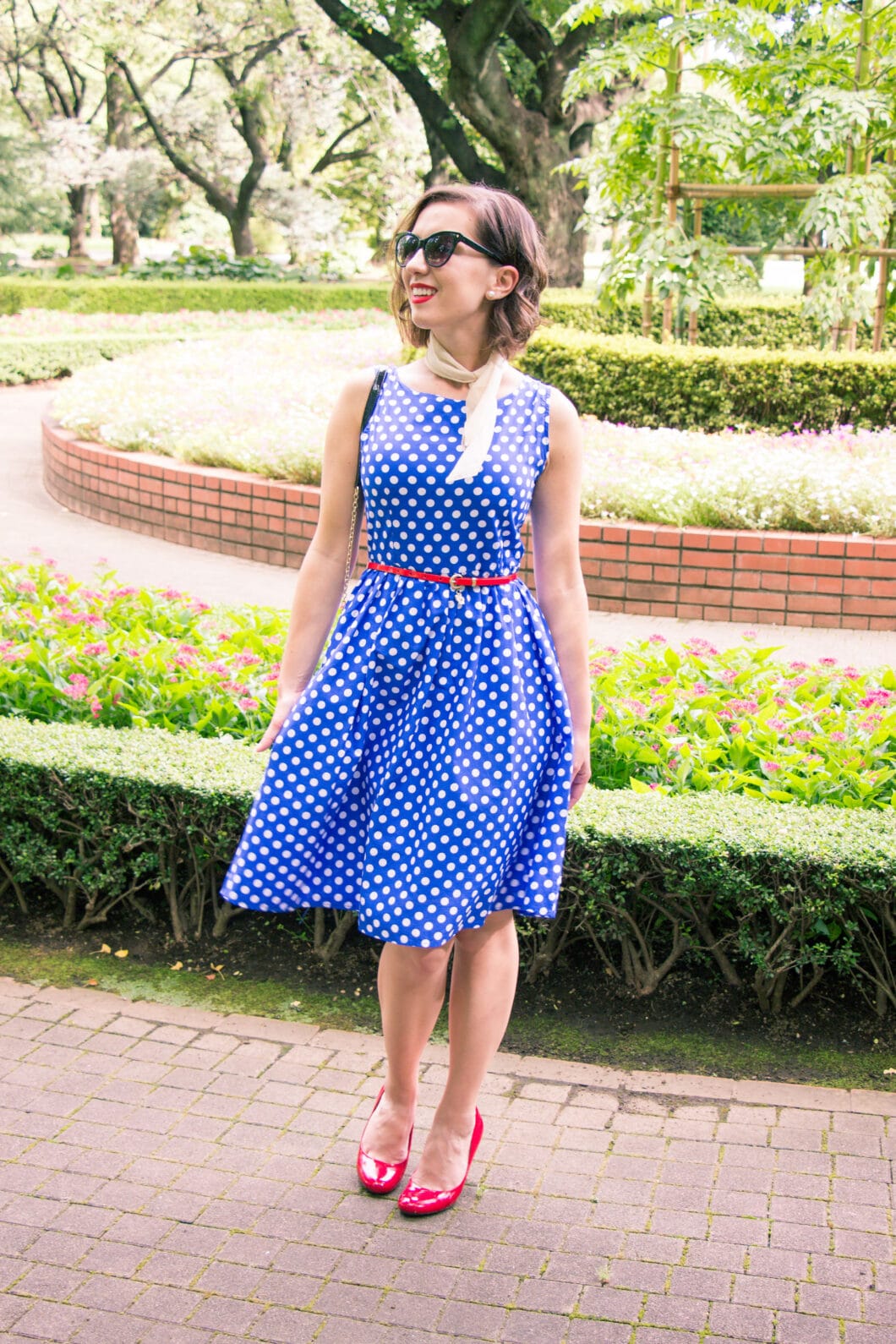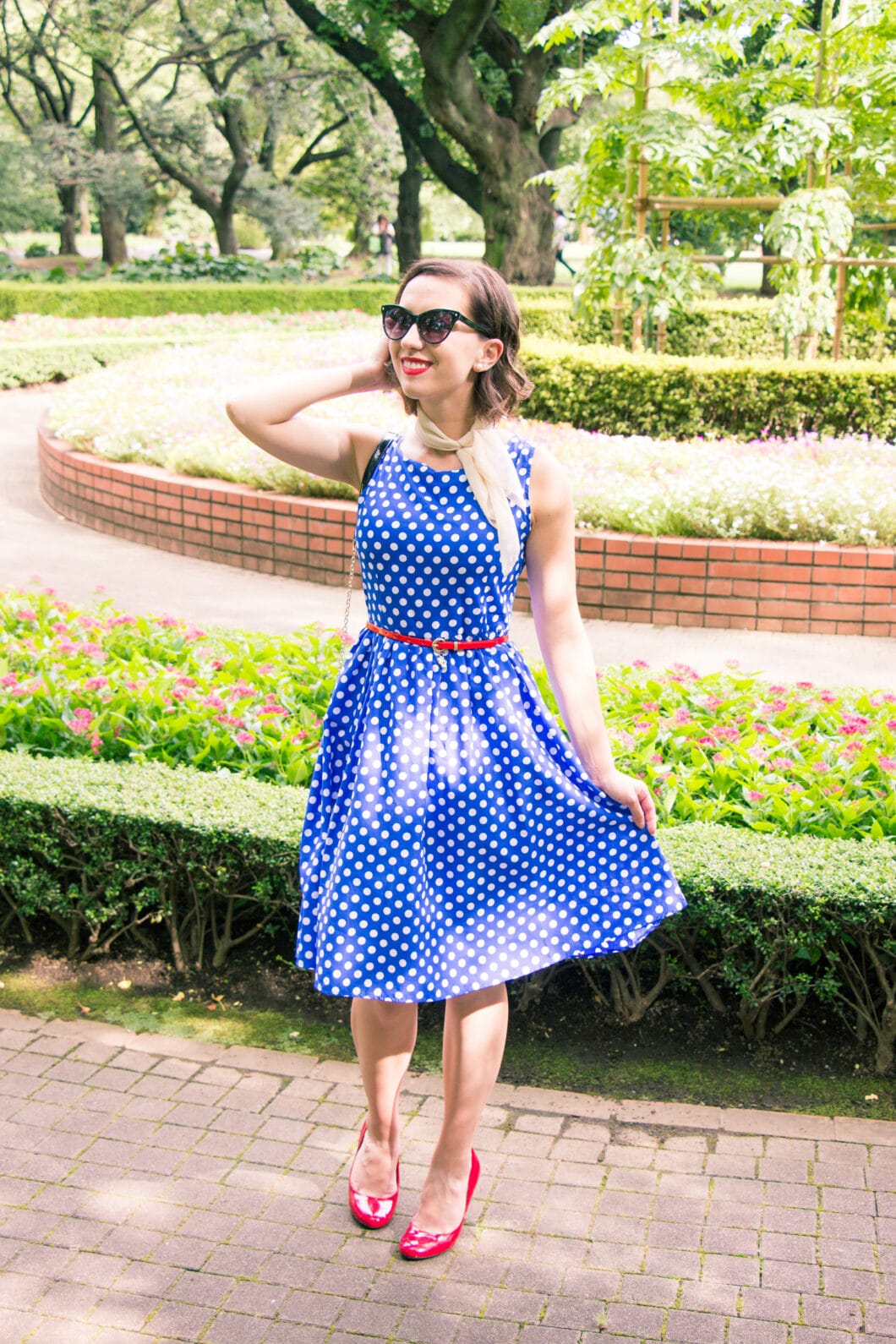 We spent our last weekend in Tokyo saying goodbye to a few of our favorite spots in the city, but we did explore one area we hadn't previously been to. We went to Shinjuku Gyoen National Garden to take these photos (and do some Pokemon hunting, of course). It was such a beautiful park! (I'll be sharing more photos from it next week, but you can check out a couple pics at the end of the post.)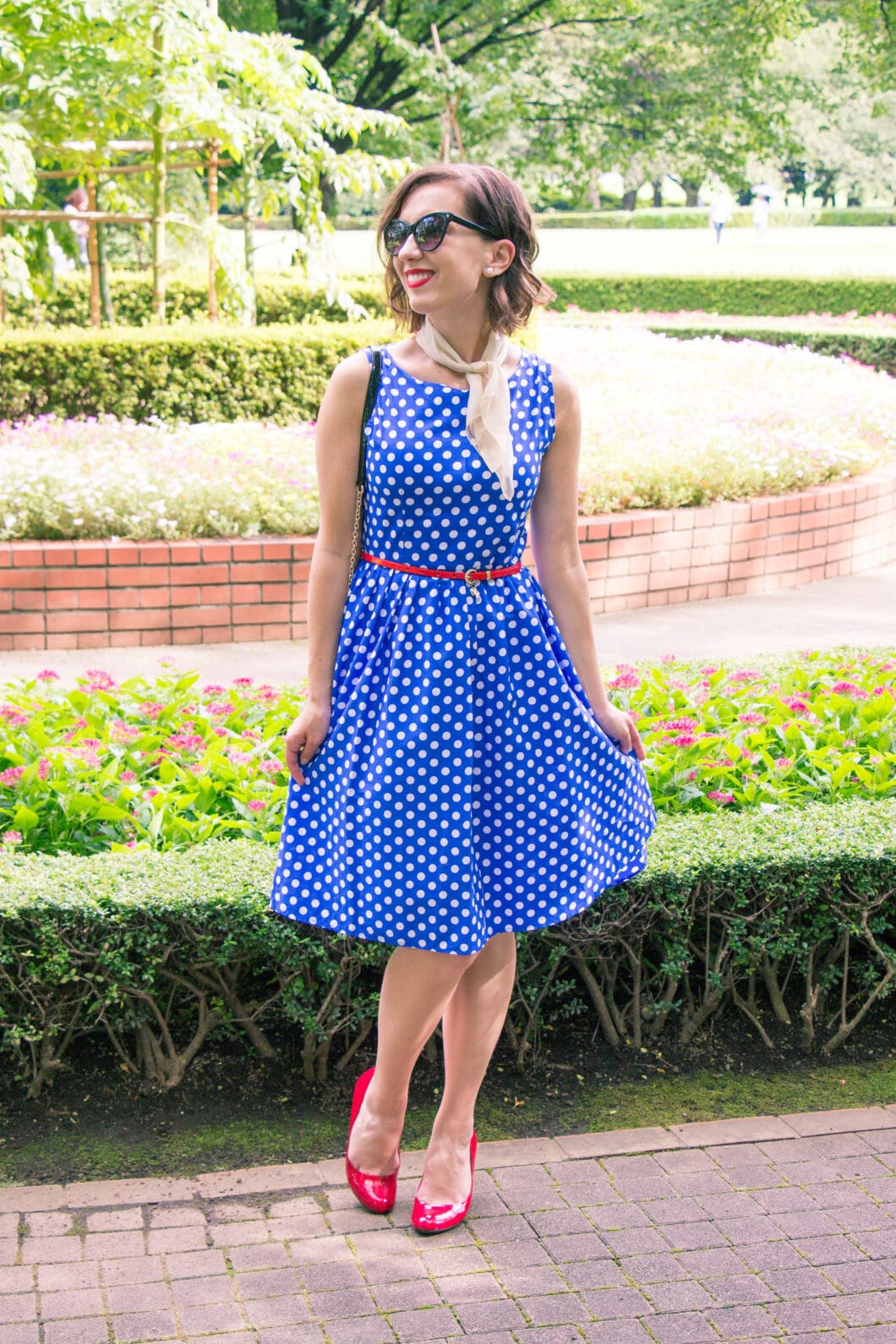 This dress from Shein was perfect for a day of walking through a gorgeous garden on a hot and humid day! It is so comfy and breathes so well – I love it. And you can't beat the $18 price tag! Granted, wearing a scarf with it was cute…but I was a bit warm by the end of the day. Haha. But it was my last outfit post in Tokyo! I was going to make it count and to heck with comfort! 😉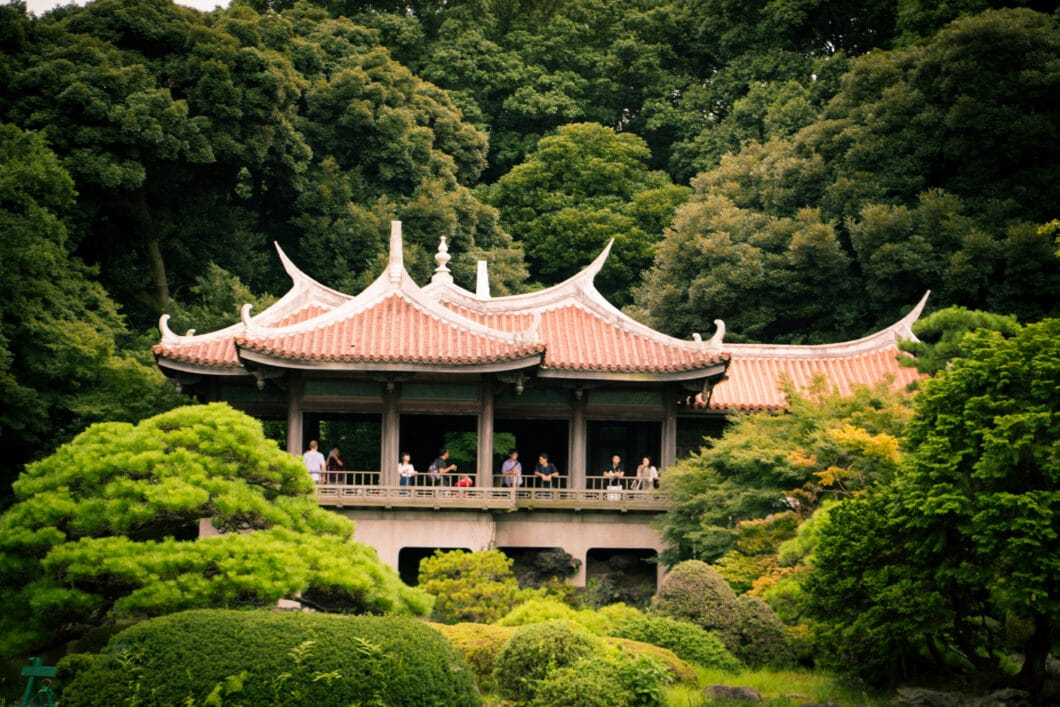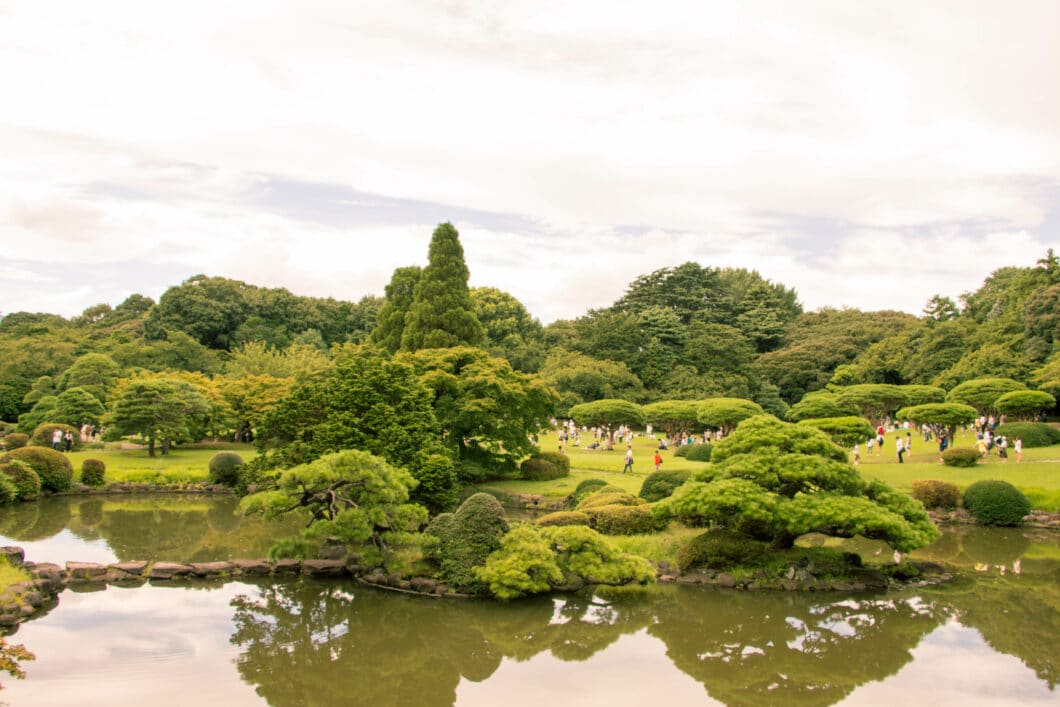 The photos above are from Shinjuku Gyoen National Garden as well. Gosh, I'm going to miss Tokyo. It is such a beautiful and incredible city. But I also can't wait to get to Sydney! If you're interested in seeing some of my first photos from Sydney (as it might take a little time to get them up on my blog), follow me on Instagram by clicking here. I'll be posting photos of my new city this weekend. 🙂
What should be the first thing I check out in Sydney this weekend? Let me know your thoughts in the comments!
Where to find it:
Dress: c/o* Shein (Similar here & here)
Heels: Old (Similar here)
Purse: ModCloth (No longer available. Similar here.)
Scarf: c/o* thredUP (Similar here.)
Sunglasses" c/o* Polette
Lipstick: Stila Stay All Day Liquid Lipstick

*c/o = courtesy of, meaning the company gave me the product to be used on my blog, and I did not pay for it. All opinions are my own, and I am not being compensated for a positive review.