Machu Picchu Fun Facts + Photo Gallery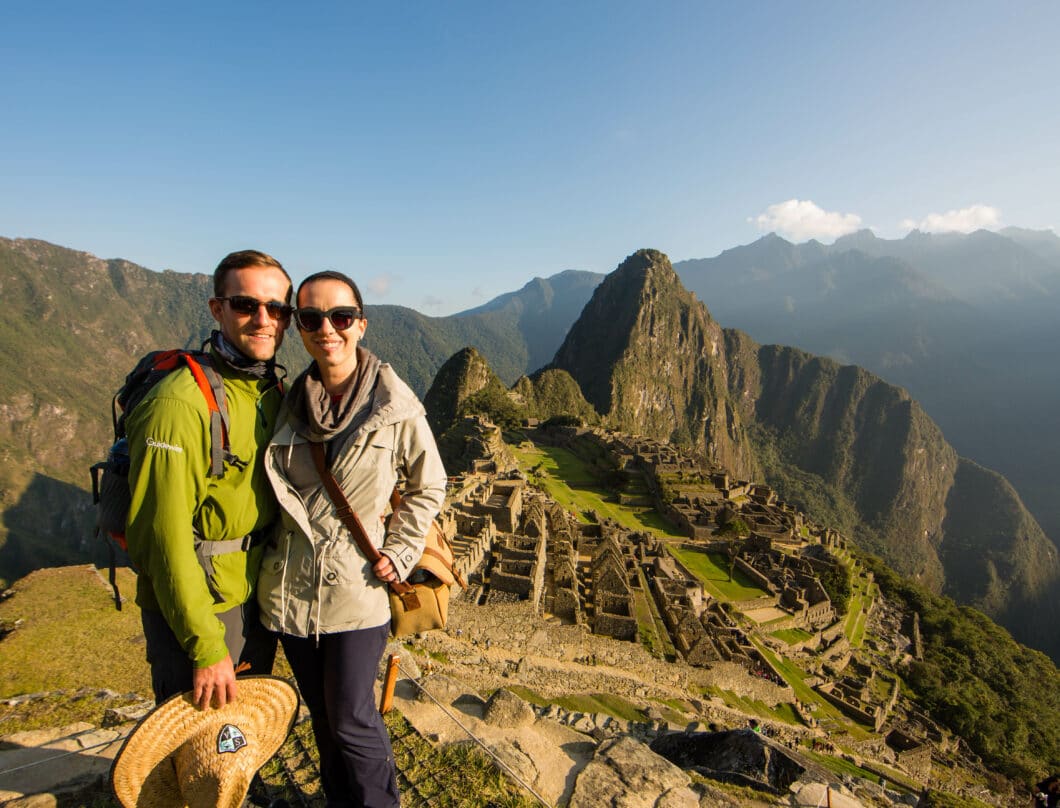 It wasn't too long ago that I published my first post on Machu Picchu. However, that post was more centered around travel tips and how to get there.
For this post, I wanted to actually share some of the cool things I learned about Machu Picchu and my photos of the experience. Enjoy!
A Few Machu Picchu Fun Facts
*Machu Picchu is an Incan citadel set high in the Andes Mountains in Peru, above the Urubamba River valley.
*Machu Picchu was built around 1450-1460. However, it wasn't discovered until 1911. This is when the explorer Hiram Bingham III found it. He was actually looking for a different city, Vilcabamba. The locals knew of Machu Picchu, but it wasn't until this discovery that Machu Picchu was exposed to the outside world.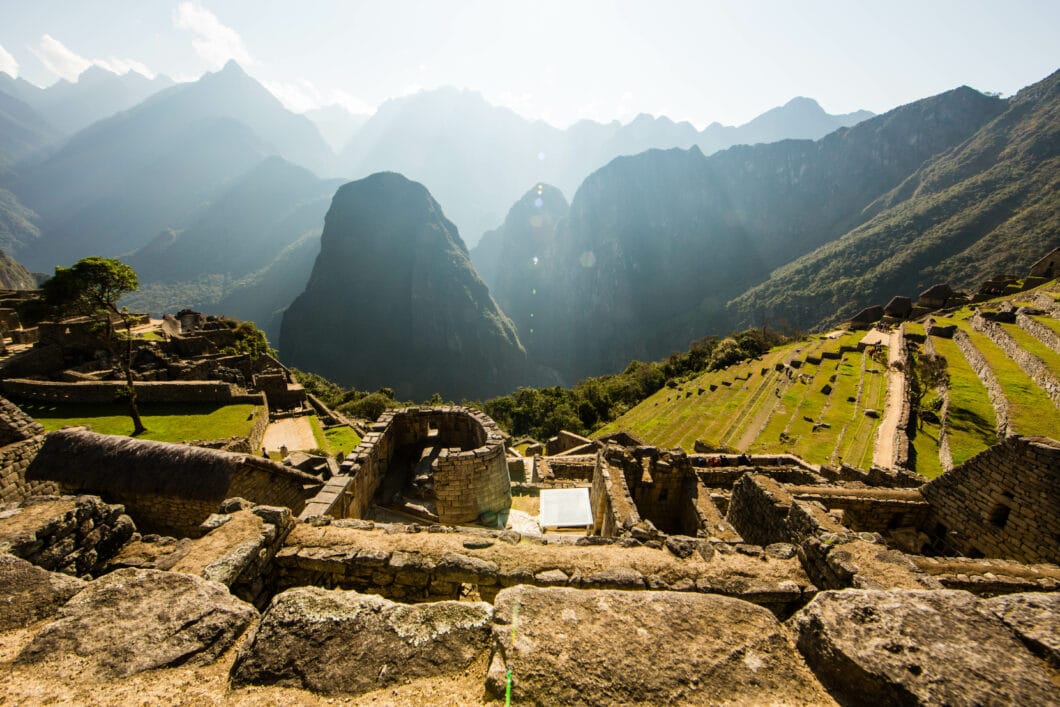 *The fact that Machu Picchu is so well-hidden is also why the Spanish didn't find it…and therefore have the chance to plunder and destroy it like many other Incan sites.
*The photo above is speculated to have been an altar where sacrifices were performed. However, there is no evidence that there were any human sacrifices performed at Machu Picchu. But, there is evidence that the Incas did sacrifice humans by drugging them and leaving them to the elements.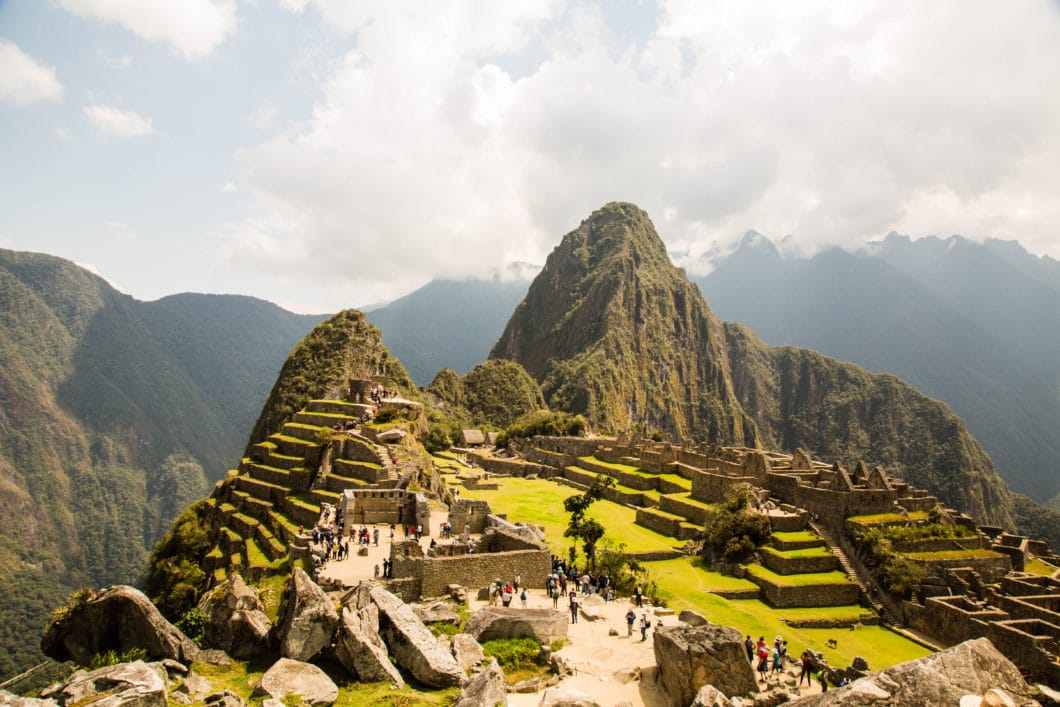 *Machu Picchu is a Quechua word that means "Old Mountain."
*The Incas abandoned Machu Picchu (likely before they finished its construction), but no one knows for sure why they did this.
Machu Picchu Photo Gallery
Hope you enjoyed my brief Machu Picchu history lesson! Haha. Feel free to click on the photos in galleries below to make them full-sized and to read any captions.
Different views of Machu Picchu
Inside the Ruins
The llamas!
There are llamas roaming everywhere in Machu Picchu. I had to get some photos of them too!
Toto's House
Quick shout out to the place we had lunch too! Once you take the bus back into Aqua Calientes from Machu Picchu, (more info on all that stuff here) Toto's House is an awesome spot for lunch! We both had alpaca steak and it was delicious!
What was your favorite fact or favorite photo? Let me know in the comments! 🙂
*To see my travel tips post for Machu Picchu, click here.
*To see the rest of my Peru posts, click here.
Travel Insurance
It's a good idea, no matter where your adventure takes you, to have travel insurance. You never know what might happen! Whether you get sick before your trip and can't go, or you become sick or injured while on your adventure – being covered with travel insurance is a must. Some credit card companies do provide this service (check with yours), or you can get a quote from companies such as Squaremouth to find the best plan for you and your adventure. (This is the company I, personally, use. They are even recommended by Forbes!) To get a free quote, click here.
Visa Requirements
To check if your country requires a Visa for traveling to Peru, click here.
Want to Learn Spanish Before Your Trip?
Knowing some basics in Spanish can be helpful for your time in Peru. Try a free 3 day trial of Rosetta Stone (the best way to learn a foreign language) by clicking here.
My 1st Machu Picchu post was selected for this week's Links a la Mode! Check out the other selected articles, below.
Links à la Mode, November 16th