Magnolia Market – How to Plan the Perfect Day Trip
Dreaming of visiting Magnolia Market in Waco, Texas? This post is sharing my tips for how to make the most of your day here – from parking to what to wear to where to eat and even more things to do in the area. I hope this post helps you enjoy your "Fixer Upper" journey as much as I did!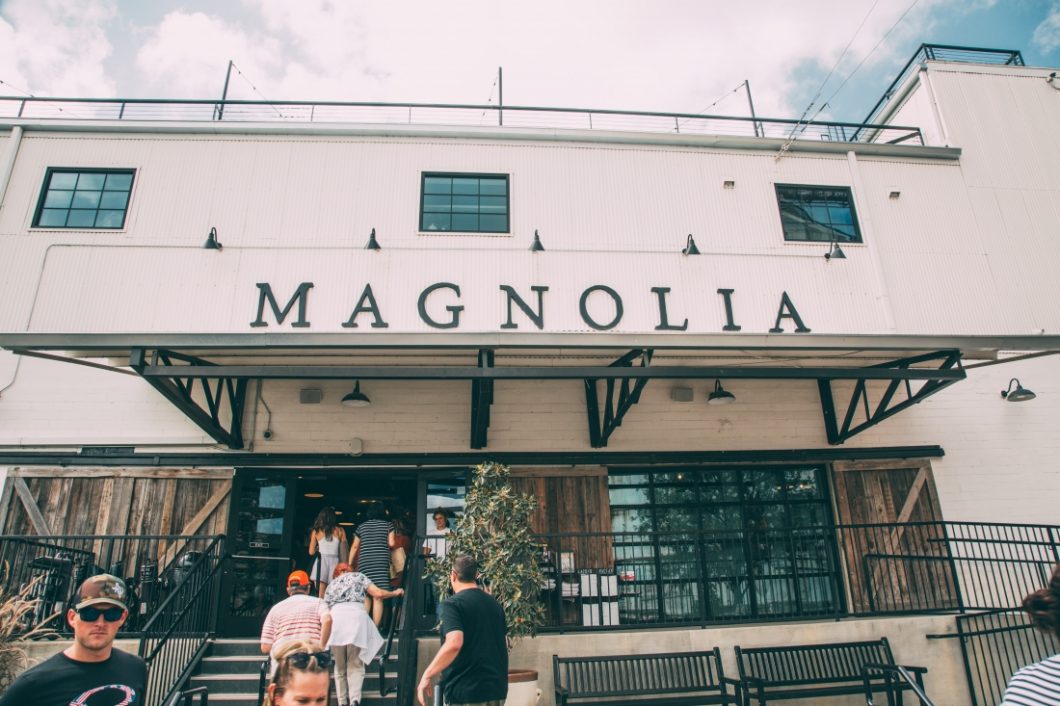 Magnolia Market at the Silos, or just Magnolia Market, is where "Fixer Upper" stars Joanna and Chip Gaines have opened up their heavenly shopping center in Waco, Texas. It's more than just amazing home decor, though – there's a little something for everyone at Magnolia Market. (More on that in a moment!)
My husband and I are both big fans of this HGTV show – so, when we found out we were heading to Dallas, Texas my first thought was – I HAVE TO GO TO MAGNOLIA MARKET. Fortunately, a few of my friends were already heading there too!
This post will share my tips for how to make the most of your day trip to Magnolia Market and Waco, Texas!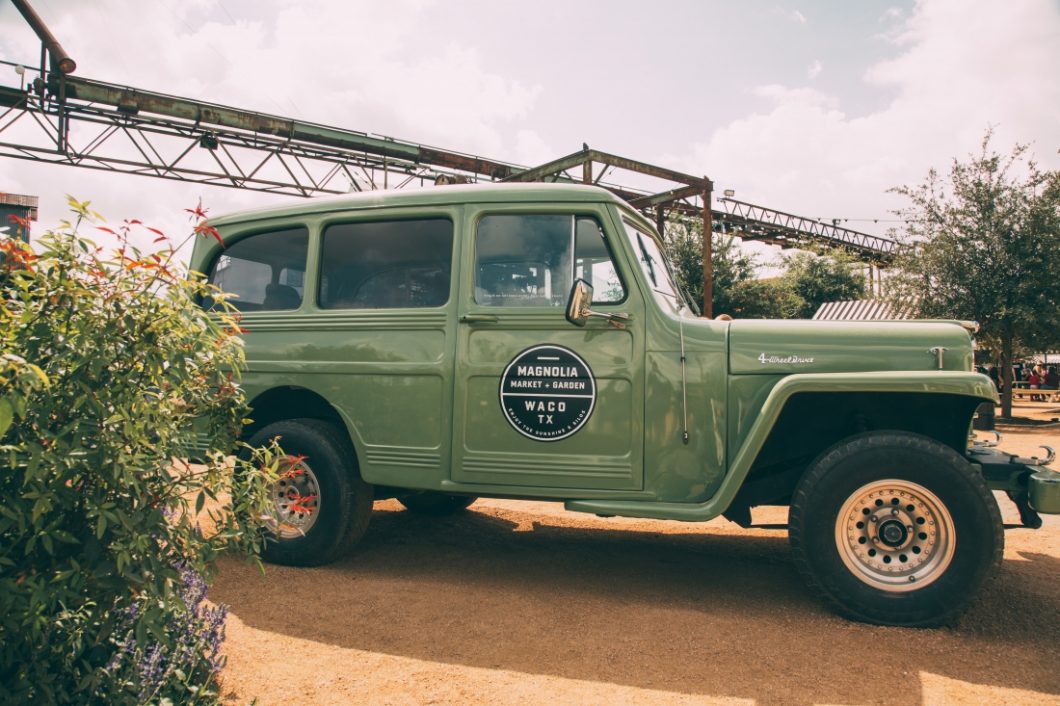 How to Get to Magnolia Market in Waco, Texas
Rent a car
Your best bet when visiting Texas is to rent a car. (Click here for current rates.) Fortunately, traffic is not too bad and driving shouldn't be an issue. (Obviously, if you're visiting during the week, though, take into account and avoid rush hour traffic around the major city you're leaving from.) We were driving from Dallas to Waco on a Saturday, and it took around 1 1/2 hours both ways.
Houston to Waco is around a 3-hour drive, and Austin to Waco is around a 2-hour drive. And frankly, I think it's worth the journey to Waco for this day trip no matter which major city you're coming from!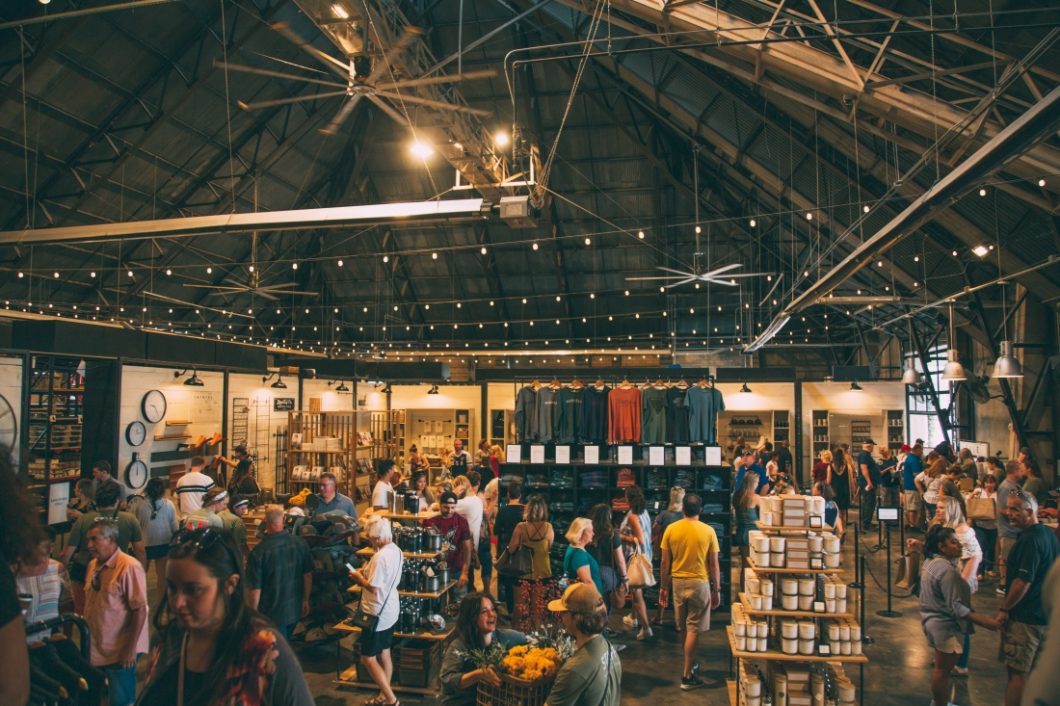 Lunchtime is the craziest – get there as close to opening as possible!
The store opens at 9 am (and it is closed on Sundays – FYI). I would get there as early as possible, too. We arrived a little after 10 am and there were already TONS of people there shopping and enjoying the surrounding area. (And by lunchtime it was bonkers busy!)
Magnolia Market does have a free parking lot connected to the Silos (the entrance is on 8th street). However, by the time we had arrived, it was already full! The neighboring church parking lot was charging $10…but after driving for a few moments, we were able to get a free parking spot on the street without any issues.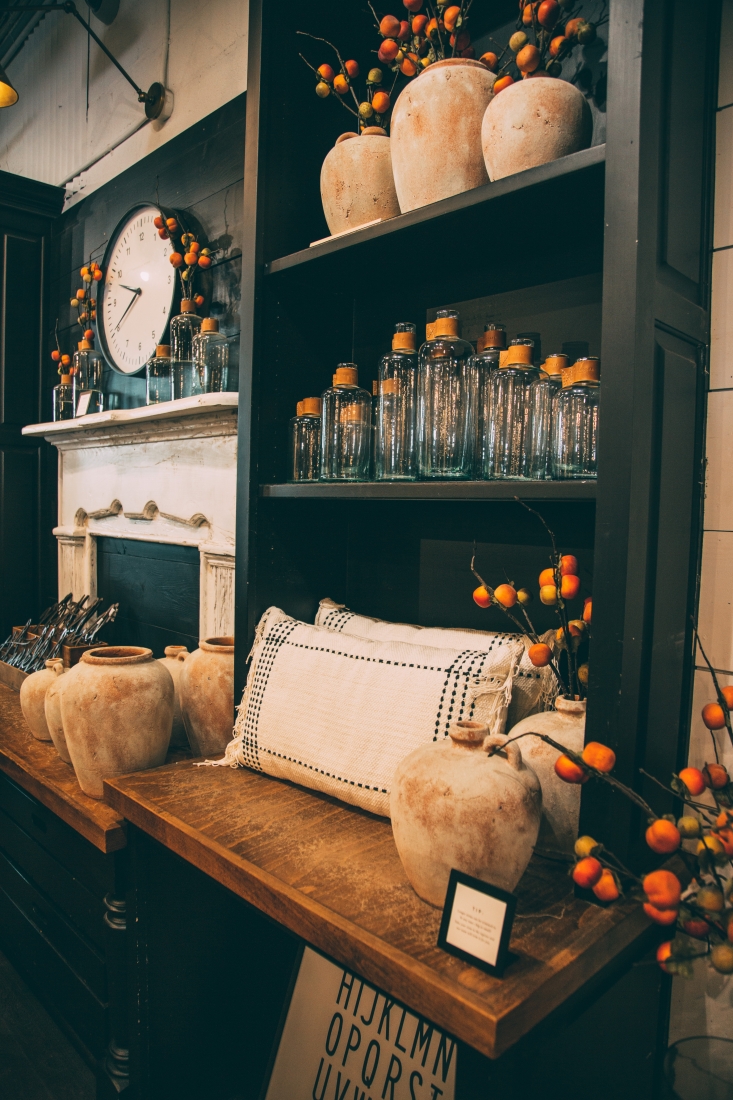 However, don't be discouraged by the crowds or the lines. This place is efficient! Checking out at the store counters and the bakery all took 10 minutes or less, despite the mass of people here. We were all able to get lunch in about 10 minutes too. They're prepared to handle the crowds – so, don't put the car in reverse when you see the lines!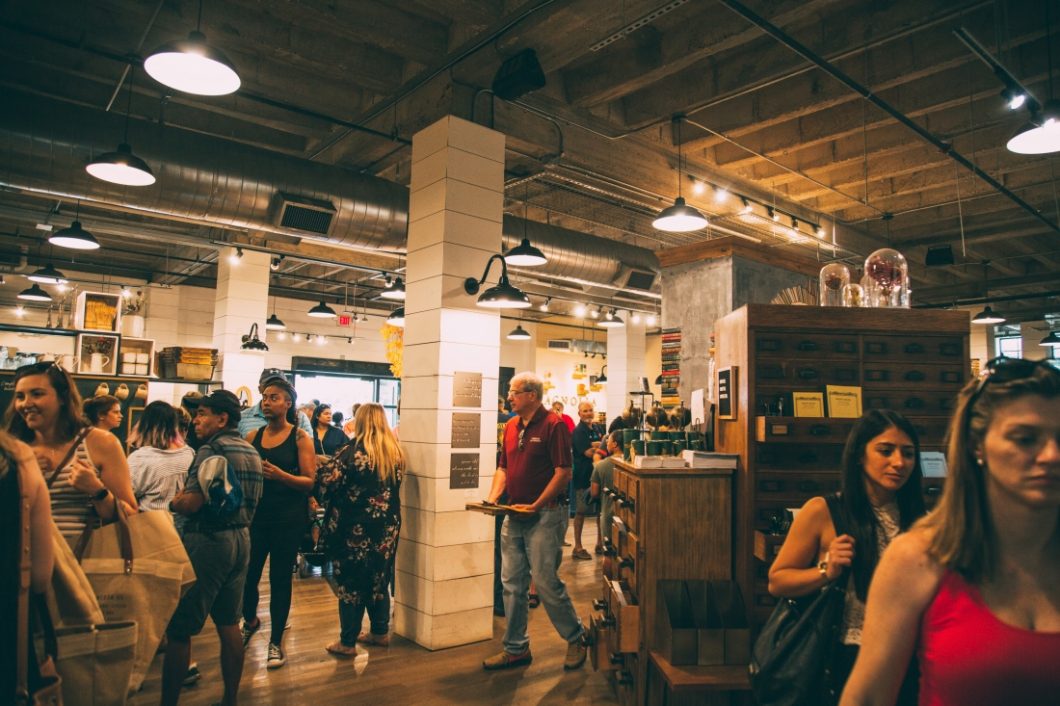 Shop Magnolia Market (But Don't Worry – You Can Also Order Online!)
Now, if you only have a carry-on bag with you…You may be a little worried about going shopping at a home decor store. However, don't worry. Everything that you see in the store can also be ordered on the Magnolia website. This is exactly what I did. I went around and photographed everything I liked, went home and looked at my house, and then ordered it from the website.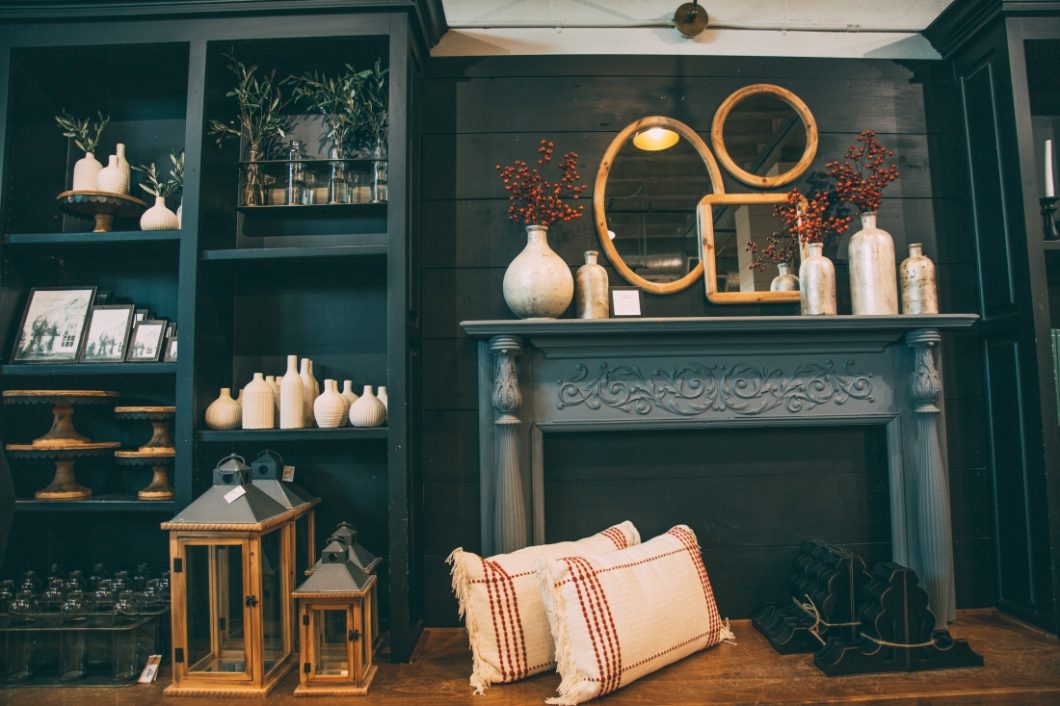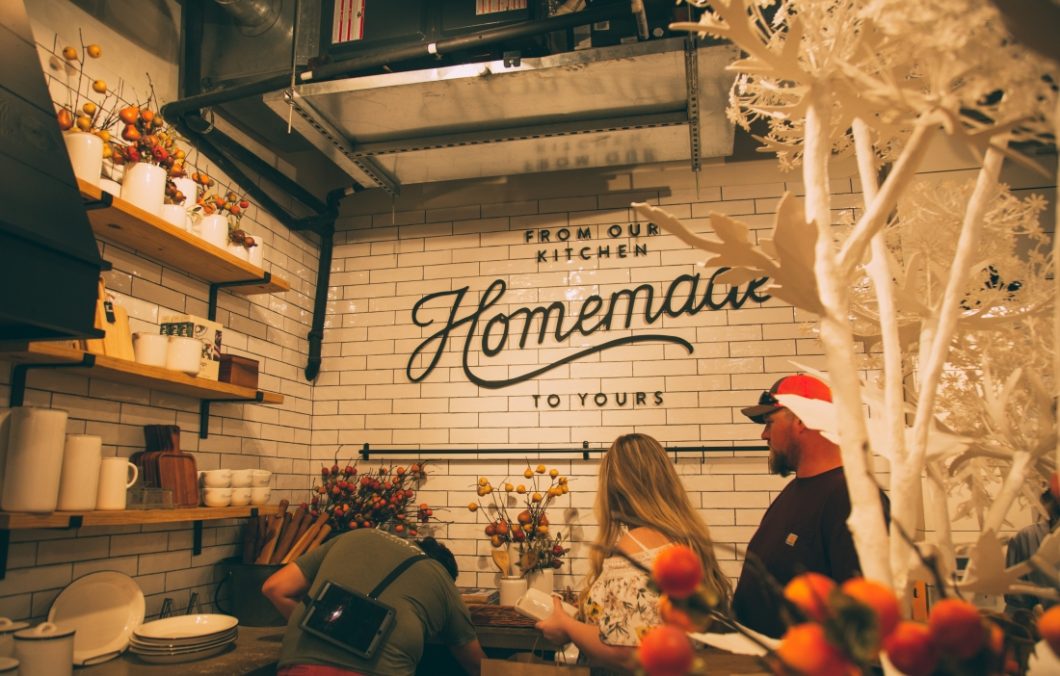 So, I spent 2 hours shopping here but didn't actually buy anything from the store. Coming here was more for the experience than anything. (And it was worth it!)
I was especially obsessed with all of the different vases available here! I don't think I would have been half as interested in them, if I hadn't seen them in person, here.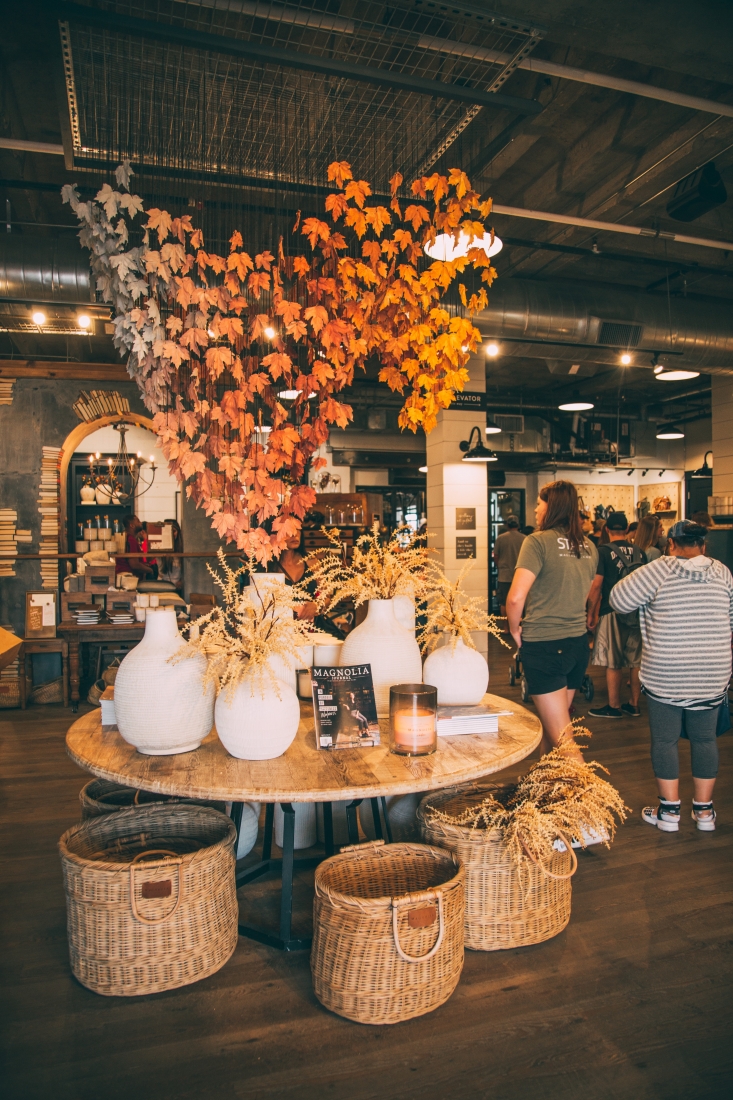 This little flower vase below was my favorite. I had seen a similar piece of decor on Anthropologie's website a couple months ago, but didn't order it as it was over $60 (yikes)! So, I was pleasantly surprised that this one is $12.
Pro tip: Order ASAP. Things sell out quickly. I waited a week until after I was here to place my order and this metal vase was already gone!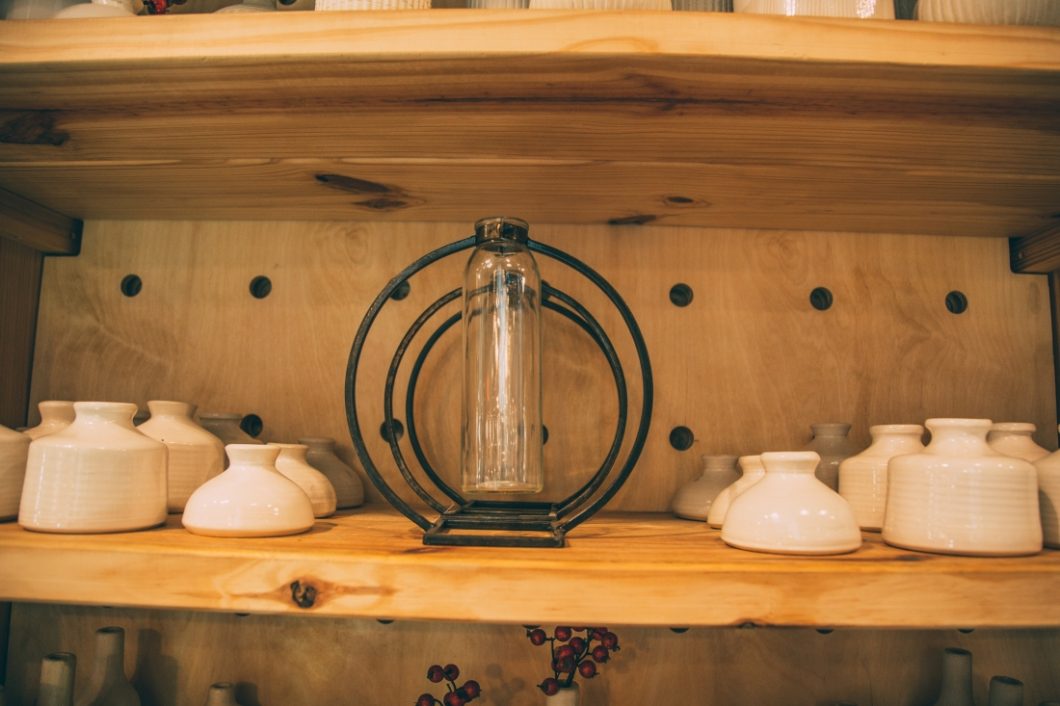 The prices are by no means "cheap." However, I would say overall they're quite affordable – at least compared to similar home decor stores in my area of the world.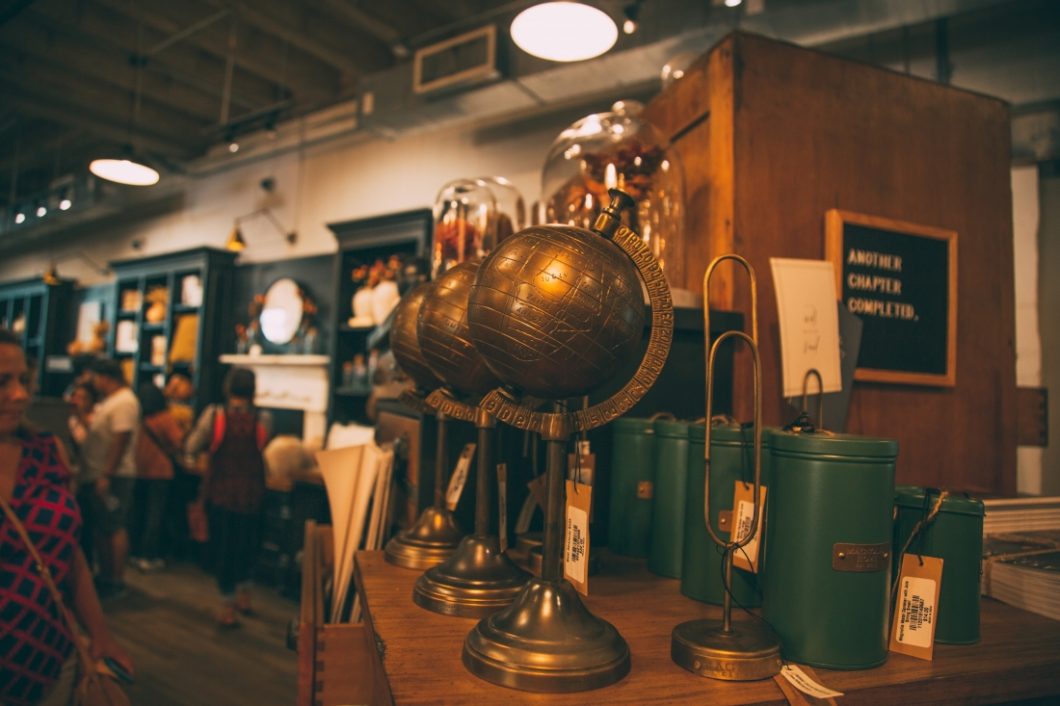 If anyone is interested, I'll also be doing a follow-up post with my order from Magnolia once it arrives!
Magnolia Market – More Than Just a Home Decor Store!
The main reason you would visit Magnolia Market is, of course, for the home decor. However, there is more to Magnolia Market than pretty decorations. There is also…
The garden area – where you can shop for all of your gardening needs, or simply enjoy the seasonal plants growing in the beds. It's a super cute and relaxing little area.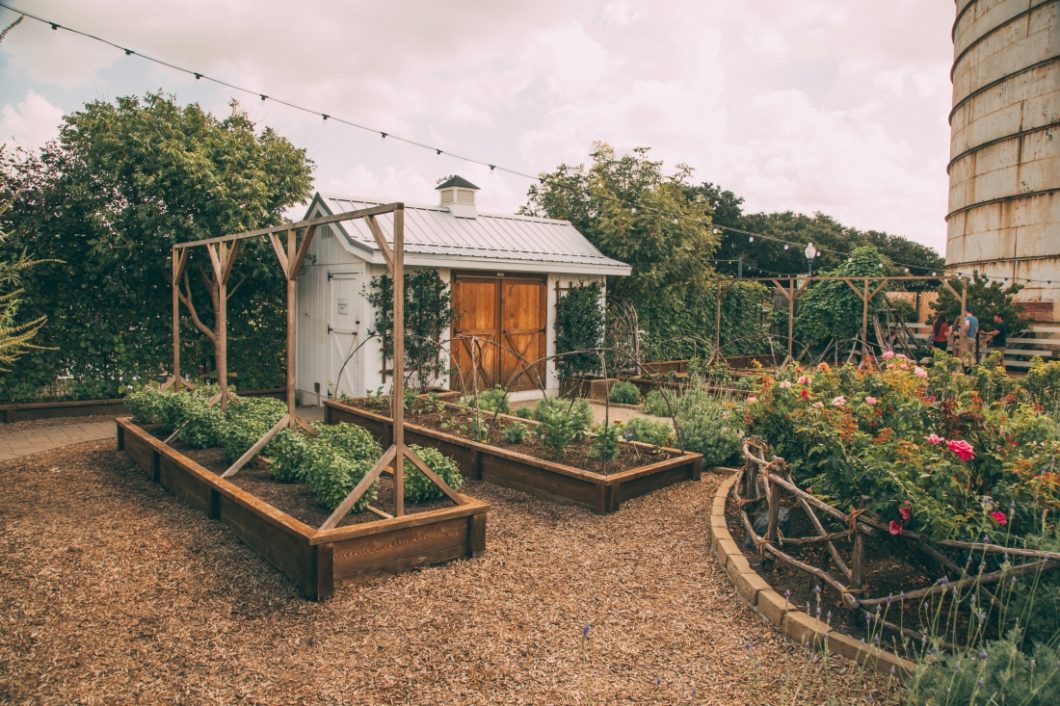 The lawn area to relax and play on – there's also a big green lawn area that has bean bag chairs, picnic tables and lawn games that are all free to use. It's a great area to hang out with the family!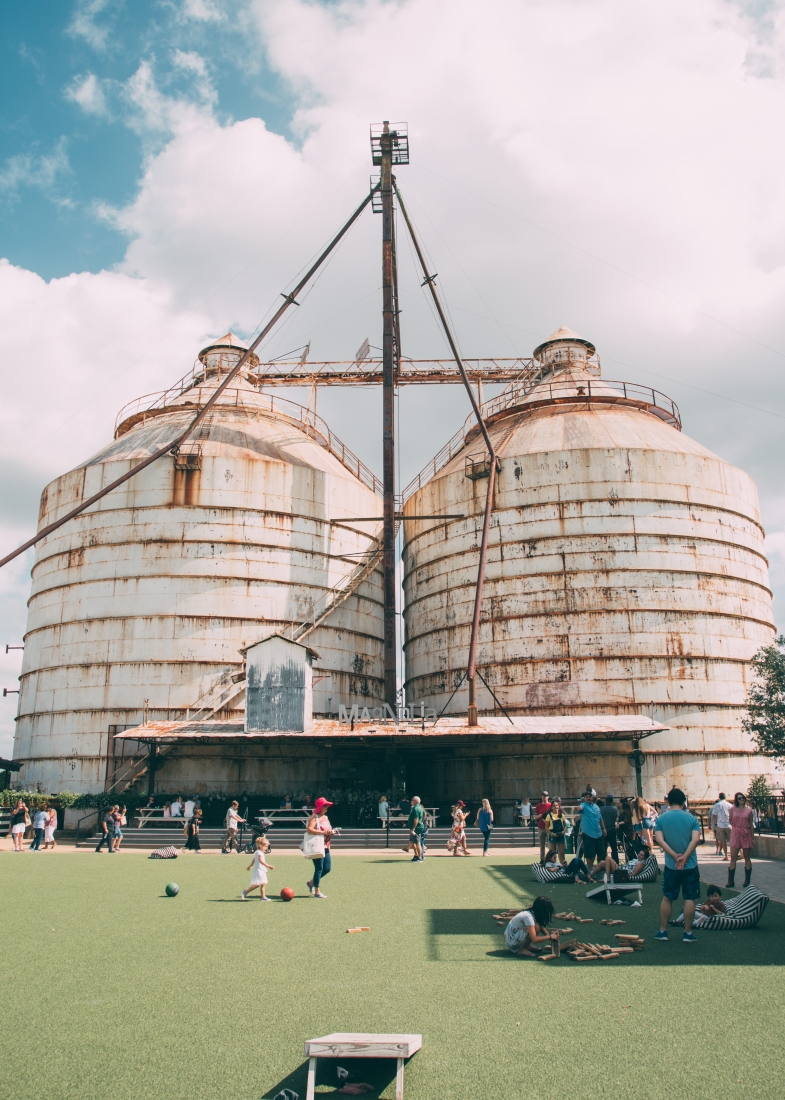 The food trucks! – there were around 10 different food trucks parked in the shopping center and each one looked delicious! I made a beeline for the "Cheddar Box" for a gourmet grilled cheese sandwich and salad and homemade lemonade. (So GOOD. I devoured all of it before I thought to photograph it.)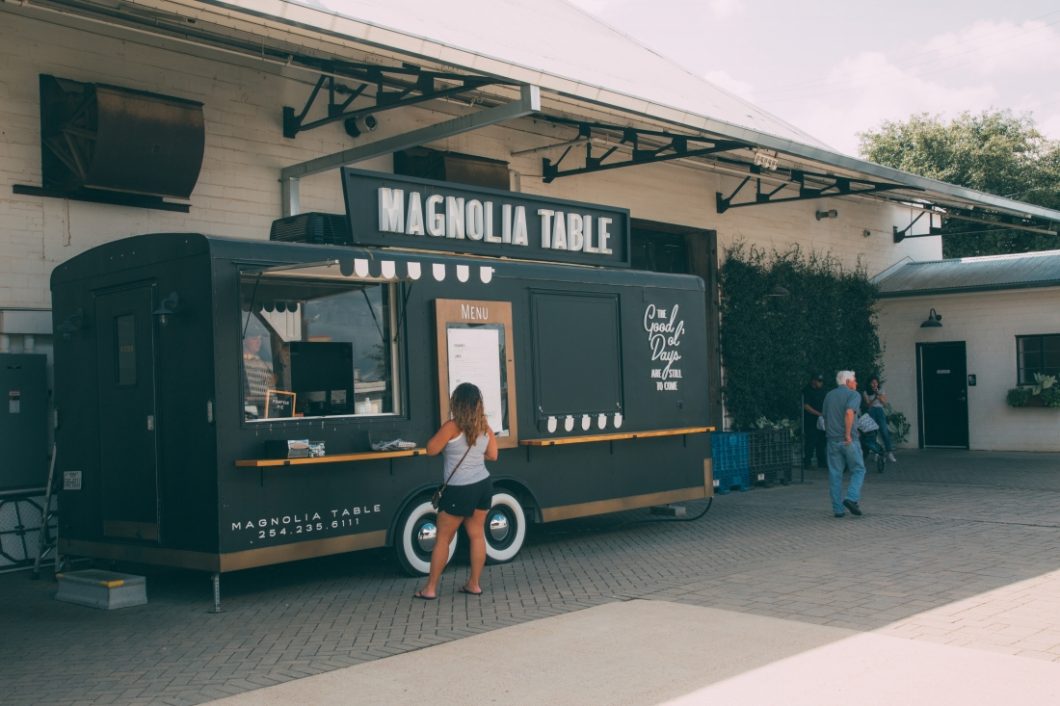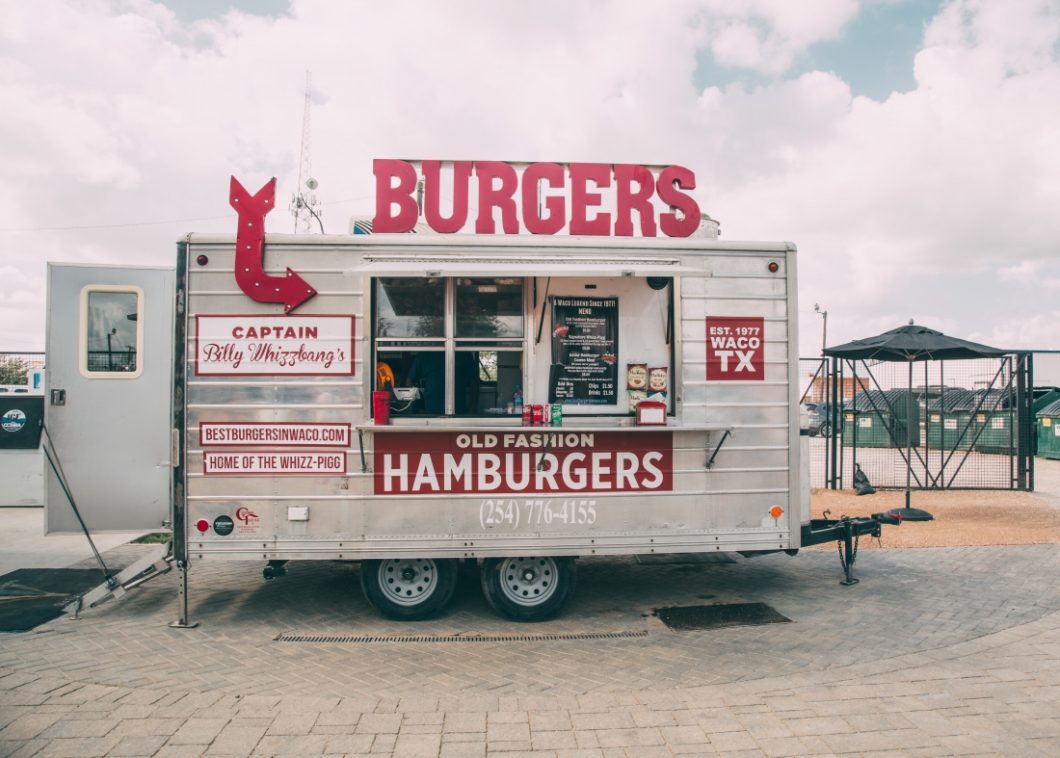 The Bakery – then, if you have room after lunch, head over to the Magnolia Bakery and treat yourself to some yummy baked goods.
Pro tip: Use the outdoor bathrooms for less of a wait time. The lines indoors were pretty long. And look how cute the outdoor bathrooms are too!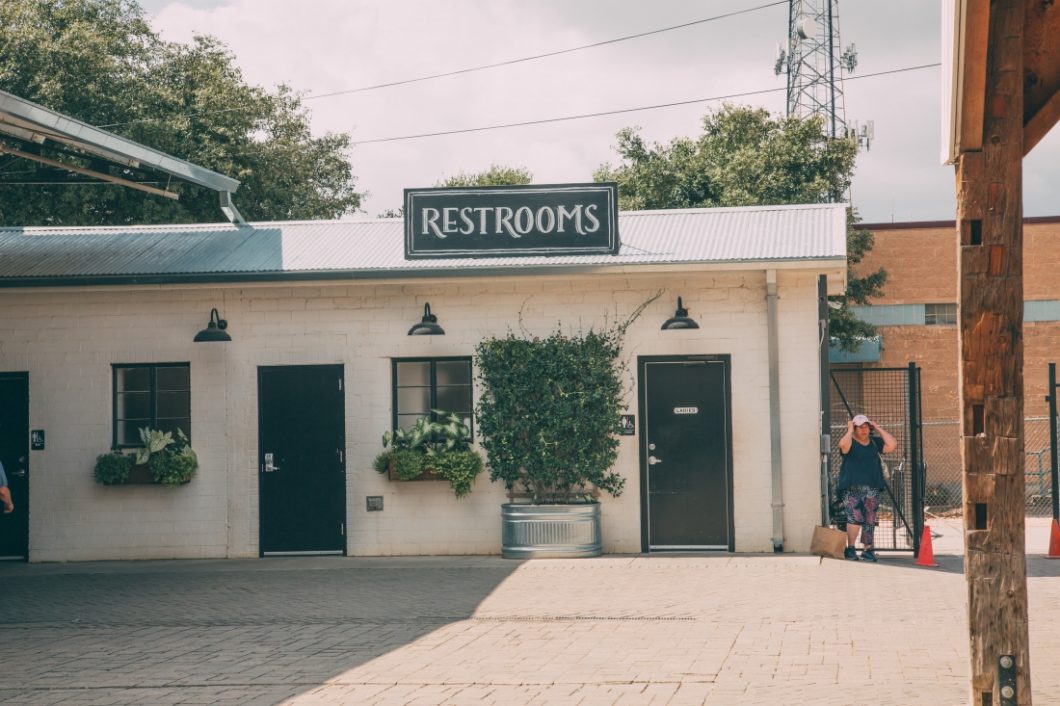 What to Wear to Magnolia Market
Texas is hot y'all, and Magnolia Market has quite a lot of its activities outdoors. Dress comfortably for the heat and being outdoors. Think about what you would wear to a picnic….something you would be comfortable hanging out in the grass or on a picnic table in.
Here are a couple outfit examples…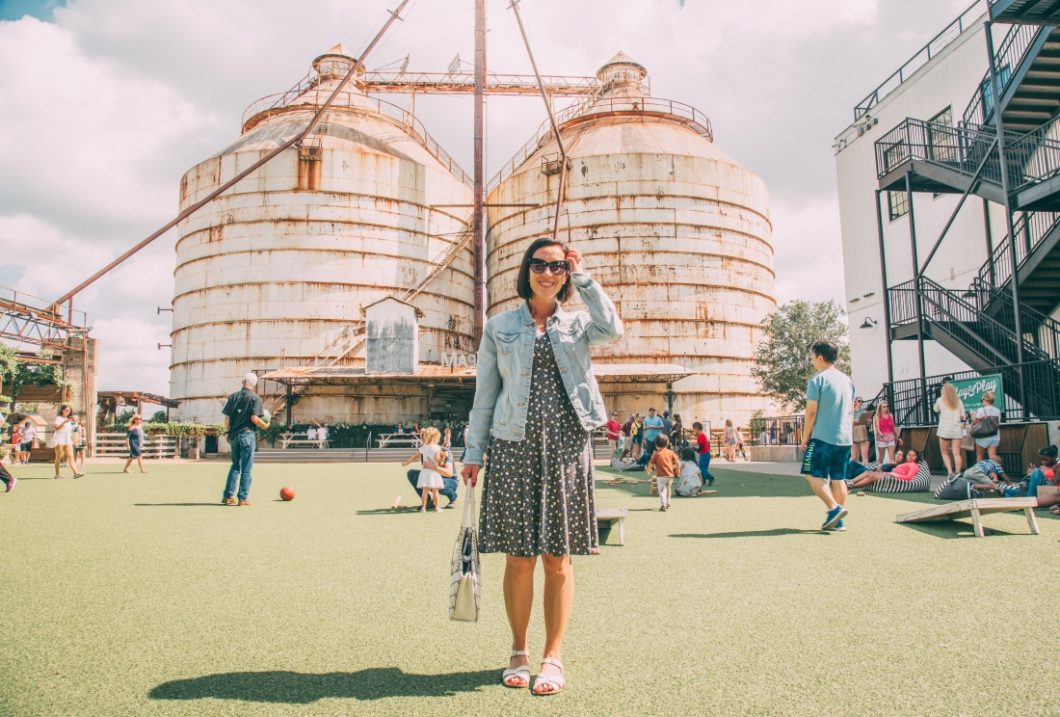 As you can see, I wore my favorite comfy Salt Water Sandals and Karina Dress again (from this blog post). I ditched that jean jacket about 30 seconds after the photo was taken! It was nice to have in the early morning, but by 10 am, it was plenty warm and no longer needed.
And this photo is of my good friend Talita! She was wearing a cute and comfy capris and t-shirt outfit for this day as well. (She was actually my neighbor when I lived in Argentina – it was really nice to connect with her again!)
*Moral of the story – Dress comfortably. It's going to be warm and you're going to be outside. Leave the high heels and ball gowns at home – and you should be good to go!
Other things to do in Waco, Texas
Want to stay overnight in Waco? There are plenty of hotels to choose from. There are your normal "Comfort Suites" but, personally, I'd rather stay at a cute little Bed & Breakfast like this one to complete my "Fixer Upper" trip. (We, unfortunately, had to drive back to Dallas, that night, though.) Click here for a full list of hotels in Waco.
*Click here to see more of my posts from Dallas.
If you have any questions about our day trip to Magnolia Market, please feel free to ask in the comments section! Are there any other "Fixer Upper" fans out there? Let me know in the comments too!
More photos from our day trip to Magnolia Market can be found below.
*Disclosure: some of these links are affiliate links. Meaning, if you click a link and make a purchase, Have Clothes, Will Travel gets a very small commission at no extra cost to you. Thank you for supporting the brands that make this blog possible! I am also a participant in the Amazon Services LLC Associates Program, an affiliate advertising program designed to provide a means for us to earn fees by linking to Amazon.com and affiliated sites.