Outfit Idea for Visiting Abu Simbel
Wondering what to wear for visiting Abu Simbel? This post explains!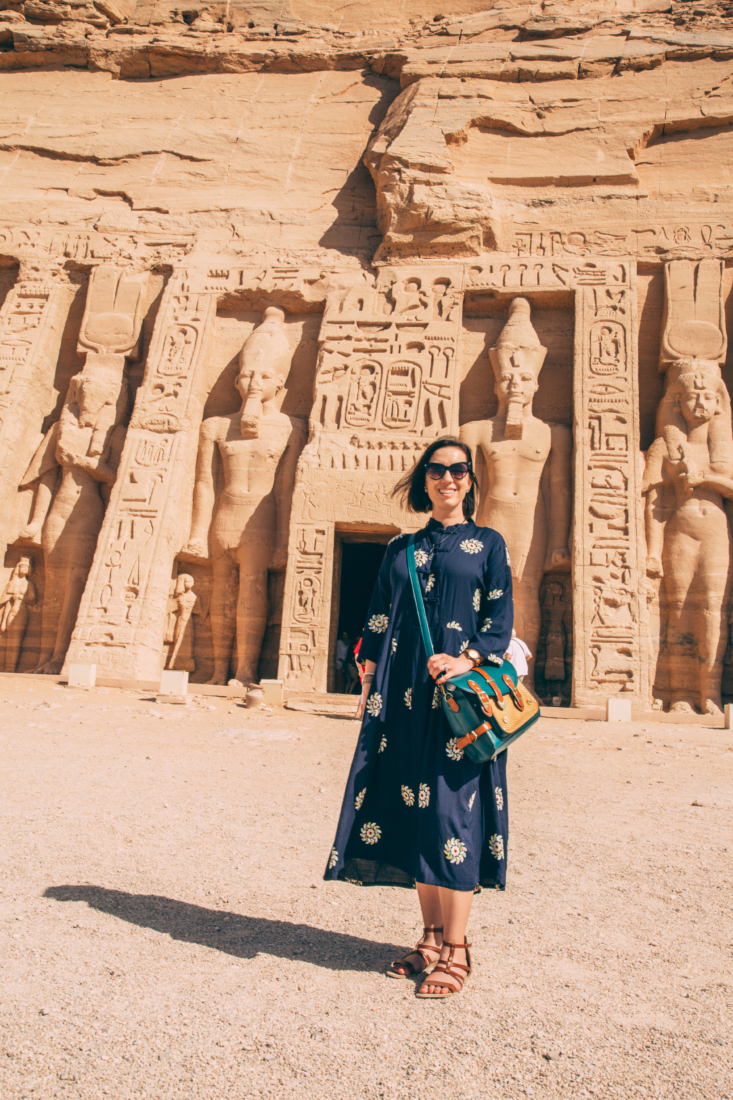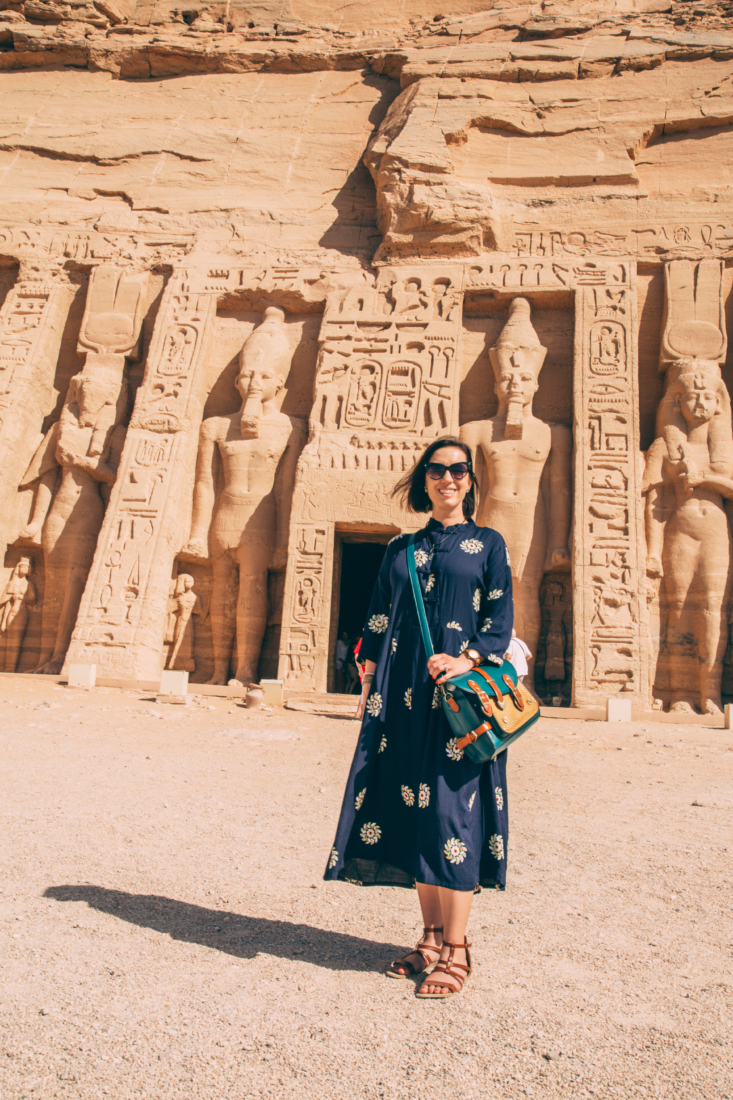 If you've been following along with my Egypt outfit posts, you'll know the formula for dressing for these sights. However, Abu Simbel does have an extra element to take into account.
You'll be in the hot sun, like anywhere else in Egypt, and, as a woman, it's a good idea to dress modestly. For a trip to Abu Simbel, though, you'll like be riding in a car for around 3 hours to get there, sweating like crazy, and then likely jumping back in the car for another 3 hours. FUN. (But SO worth it. Did you see my post about what to know before going to Abu Simbel?)
*Note: I was here during spring – if you are visiting during winter, the weather will likely be more comfortable!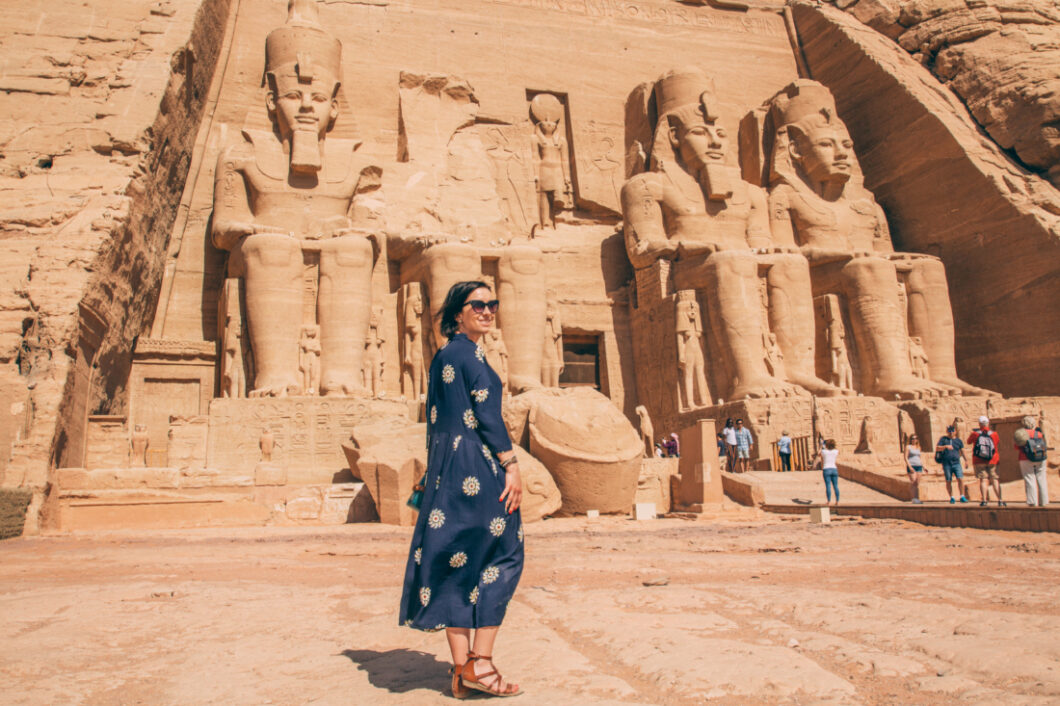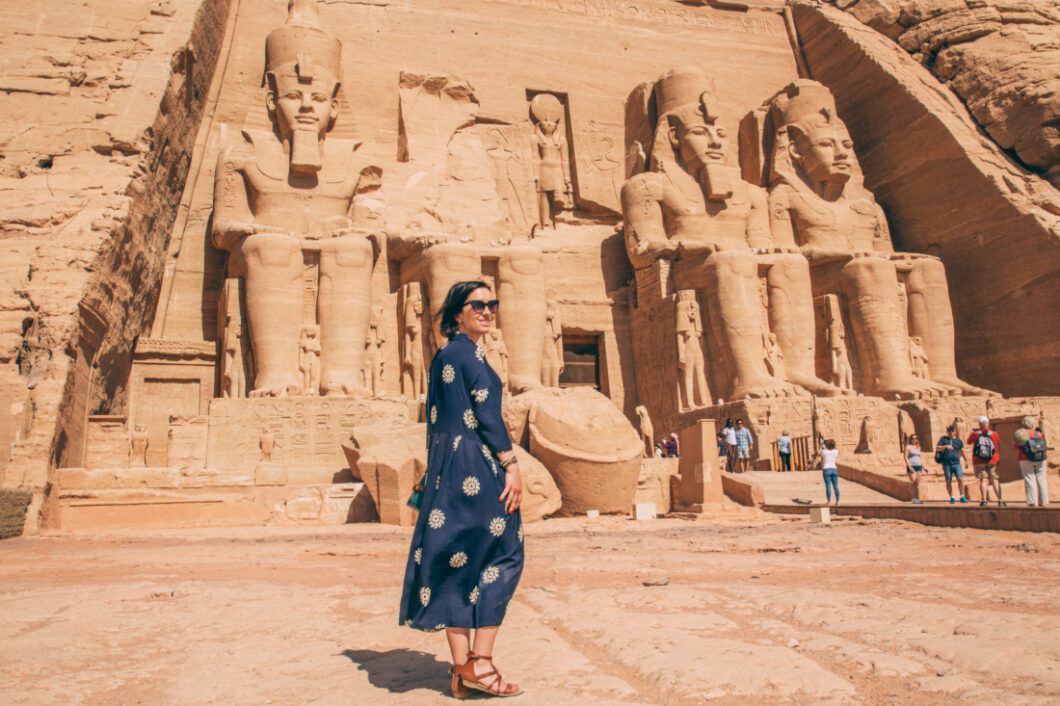 So, out of all the outfits you pack for Egypt, wear whichever one will BREATHE and dry the best for Abu Simbel. You don't want to be sitting in a puddle of sweat for 3 hours in a bus.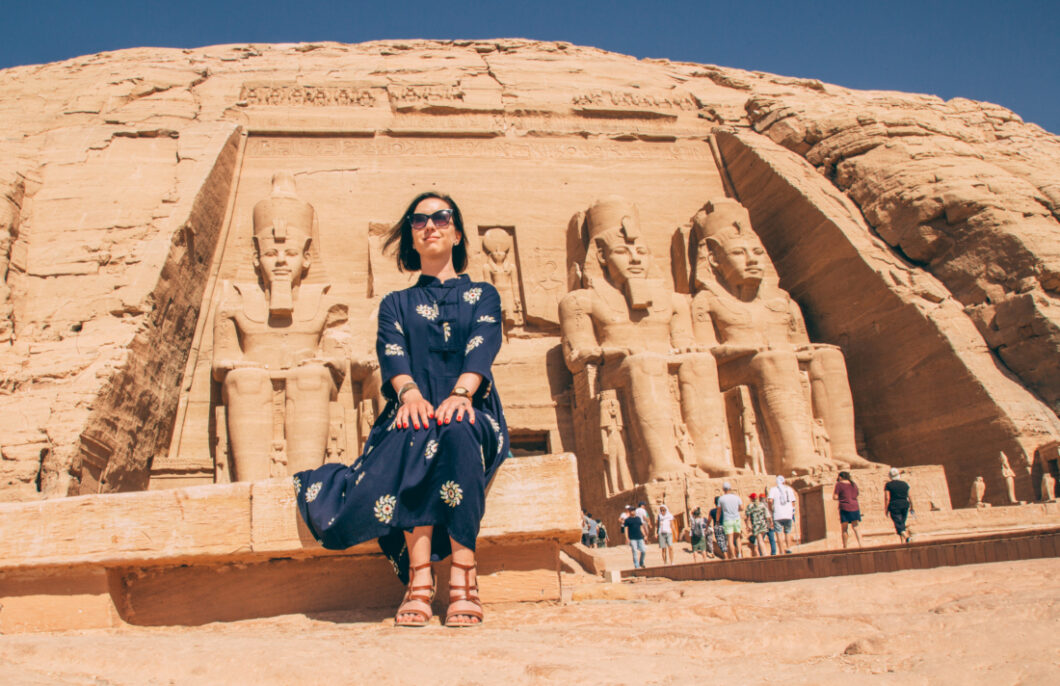 Dress
The dress I wore was actually perfect! I had only worn it previously with heels and a belt for a dressier occasion. However, it is a linen blend, so I figured it would work well for a day of sweating – and it did!
I had always sworn off wearing these smock dresses. (They remind me of a moo-moo!) So, I've been belting the couple I have. For this trip, though, I didn't pack any belts – and I'm glad I didn't. This dress looked fine without it, and it was super comfortable.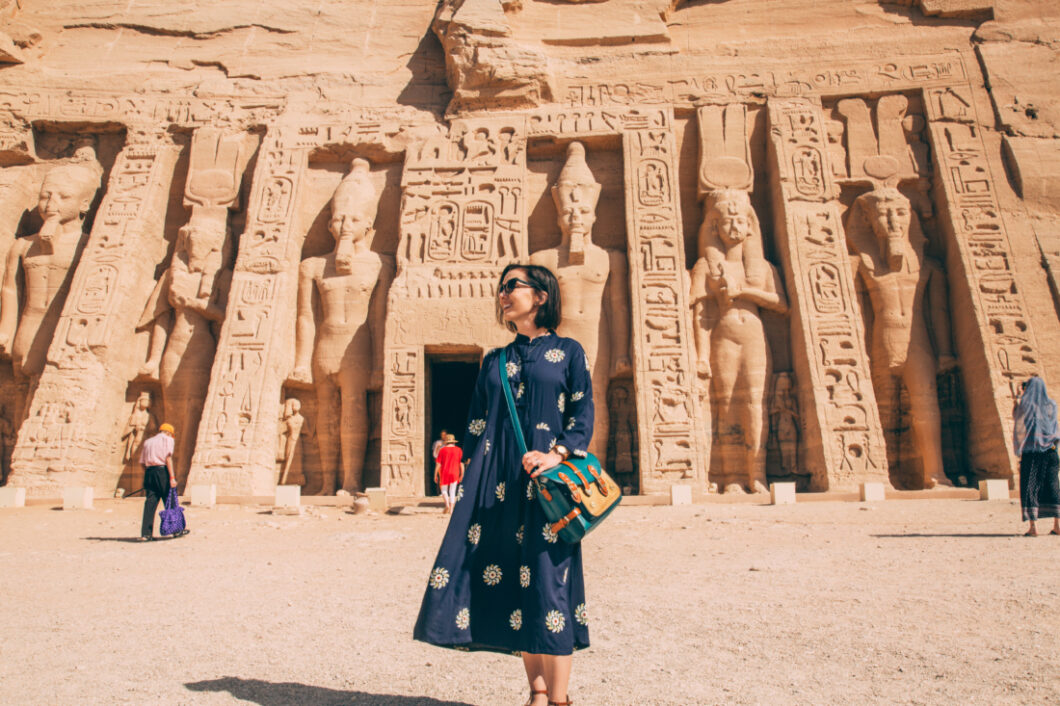 There was always a nice breeze blowing through it, but I never once had a wardrobe malfunction. Plus, it's one of the most modest dresses I own – which is perfect for Egypt.
Shoes
For the most part, you'll be on a paved path for walking. There are some loose stones and pebbles that can get caught in your sandals on the walk out to Abu Simbel, which might get a little annoying for some. I was comfortable wearing sandals for this adventure, though. (Just make sure they're comfy enough for a couple hours of walking around, though!)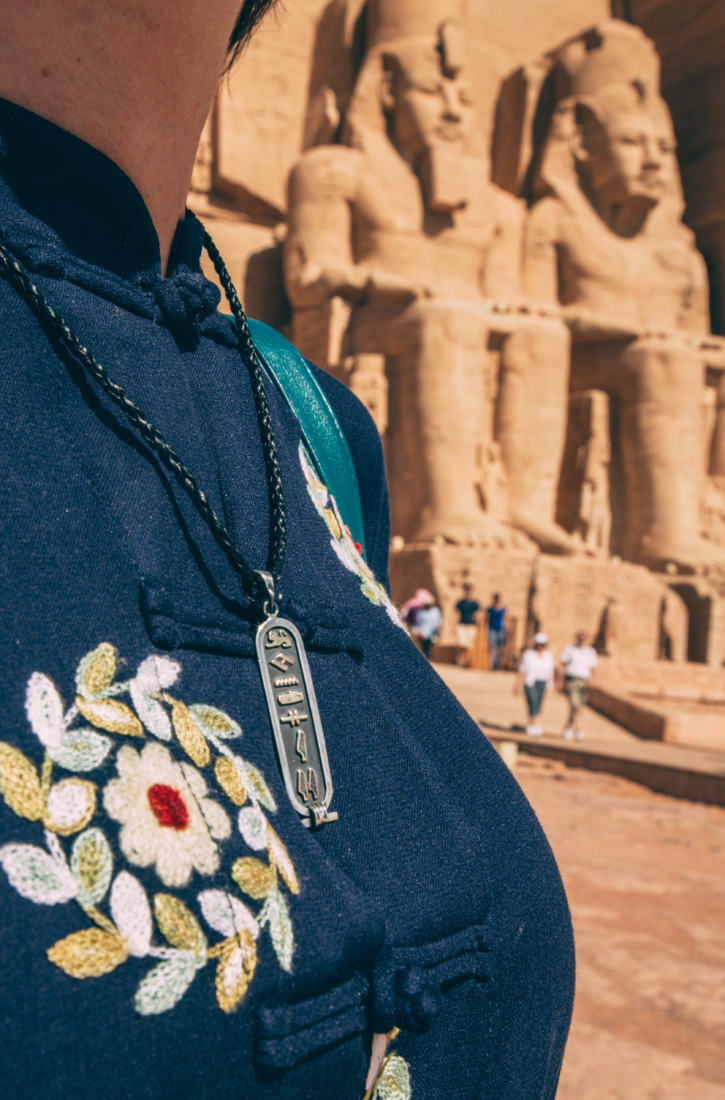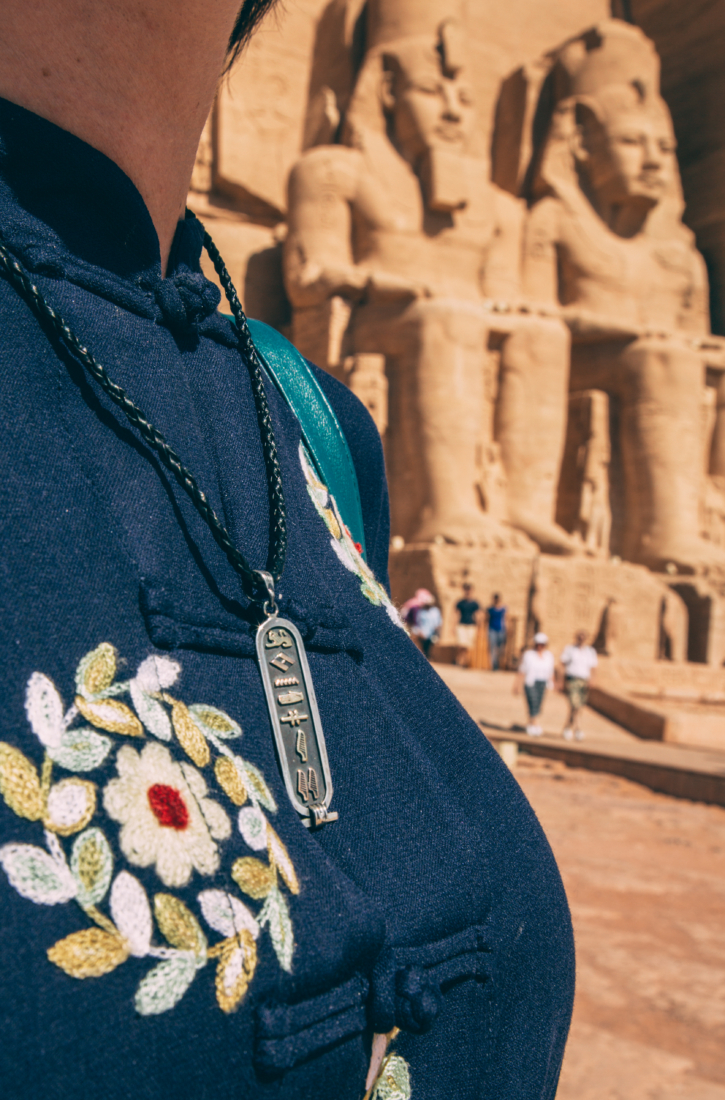 The coolest part about this outfit, though, is my snazzy new necklace. It's my name written in hieroglyphics! How cool is that? I bought it when we first arrived in Cairo. (And paid about double what I should have, but more on that in a future blog post…) If you're not going to Egypt in the near future, but are interested in a necklace like this. Check out this online shop – whose prices are actually better than what I found in Egypt!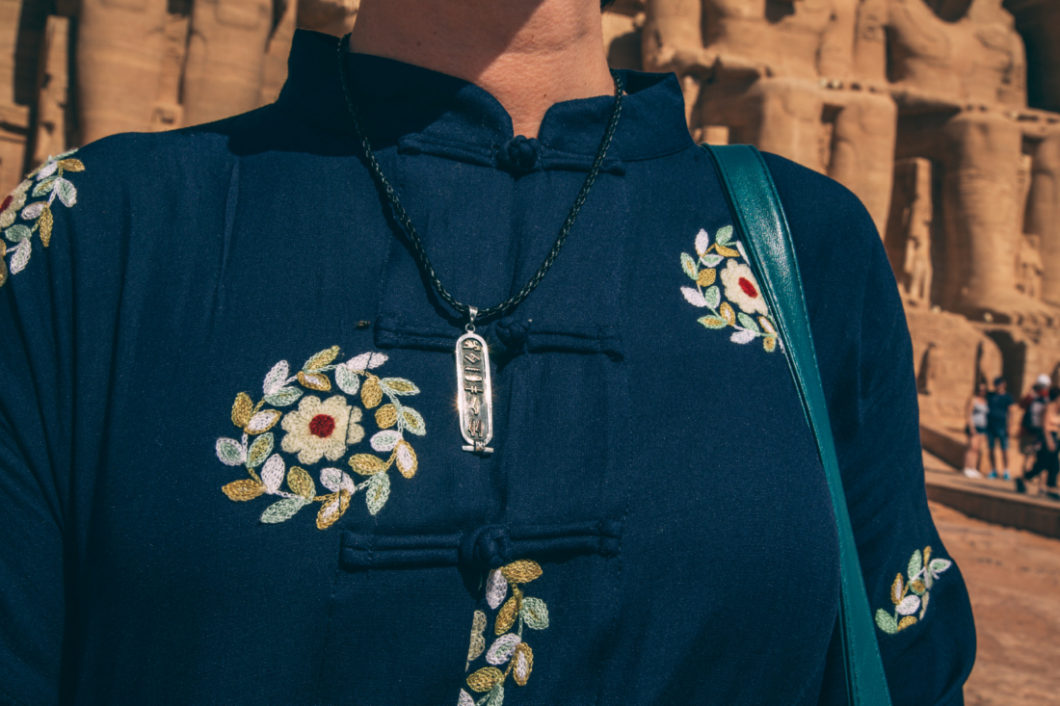 Where to find it:
Dress: c/o* EvaTrends (No longer available. Similar sandals can be found here.)
Sandals: Blowfish (similar)
Necklace: Bought in Cairo (See a similar necklace here)
Bag: ModCloth
Sunglasses: Old (Similar sunglasses can be found here)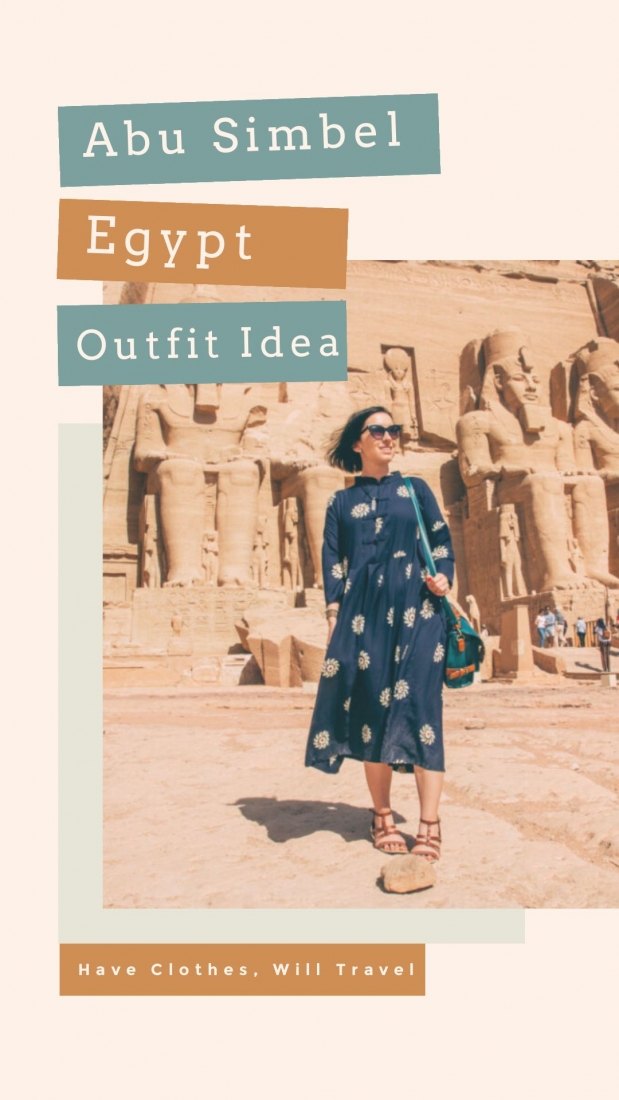 *Disclosure: some of these links are affiliate links. Meaning, if you click a link and make a purchase, Have Clothes, Will Travel gets a very small commission at no extra cost to you. Thank you for supporting the brands that make this blog possible! I am also a participant in the Amazon Services LLC Associates Program, an affiliate advertising program designed to provide a means for us to earn fees by linking to Amazon.com and affiliated sites.
*c/o = courtesy of, meaning the company gave me the product to be used on my blog, and I did not pay for it. All opinions are my own, and I am not being compensated for a positive review.