5 Cool Things to Do in Aswan, Egypt
Aswan is a beautiful city located along the Nile River, and it is home to some very interesting places to visit! Out of all the cities we visited in Egypt, Aswan was, perhaps, my favorite. It was quite clean and modern and traffic was not as horrifically crazy as it was in most of Egypt. I really enjoyed the 2 days we had here! This list is not a complete list of EVERYTHING you can possibly do in Aswan, this is my personal list. A couple of these things I did not have time to do, but I do feel they are worth mentioning (as I would, honestly, like to go back and visit them myself)! Enjoy!
5 Cool Things to Do in Aswan, Egypt
1.) Explore the Temple of Isis (Philae Temple)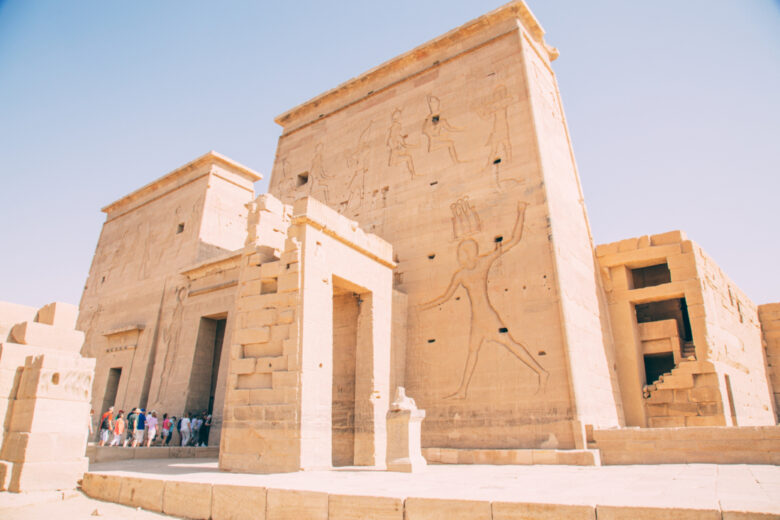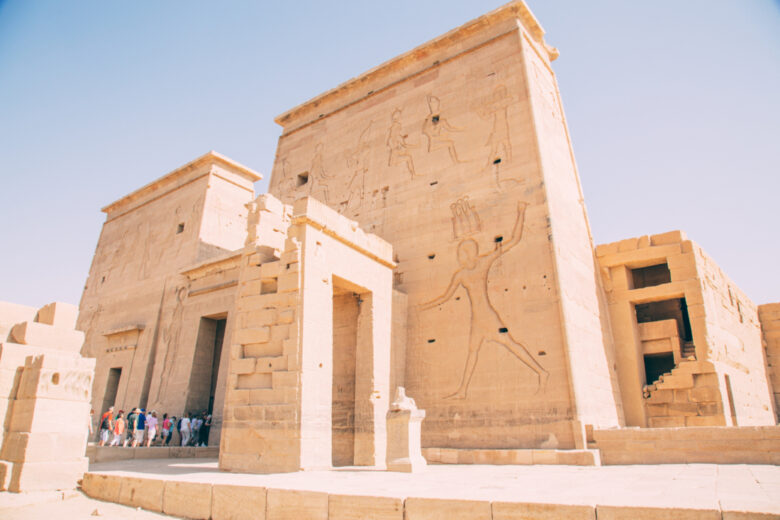 The Temple of Isis is actually located on an island. It was built to honor the goddess Isis back in 690 BC. Interesting enough, this is not the island where the temple was originally built. Before the Aswan High Dam was built back in the 1960s, a massive UNESCO project moved the temple to higher ground. It would have been completely underwater, otherwise, once the dam was completed!
Christians had also used this temple as a church – it even has an altar in it along with crosses etched over the hieroglyphics. We were also told many of the gods' feet were defaced because the Christians thought they could hear the gods walking through the temple at night while there were sleeping.
*Out of all the sound and light shows at night in Egypt, Philae Temple's is considered to be the best. If that's something you're interested in as well. Click here to check it out.
2.) Visit the High Dam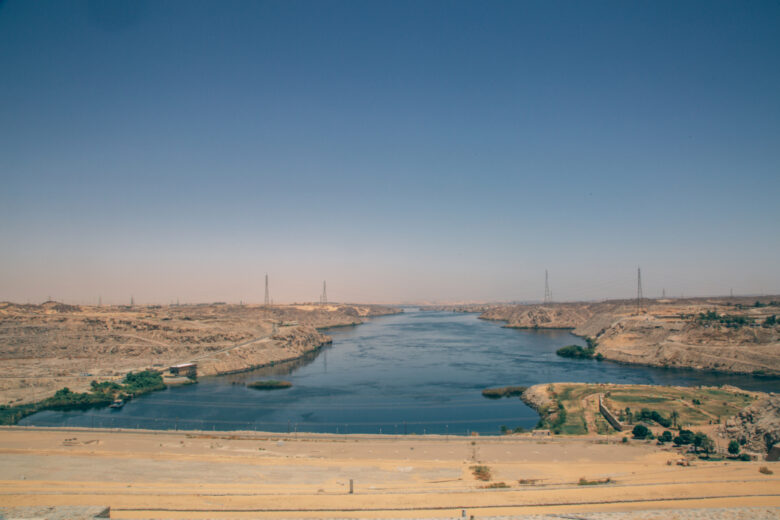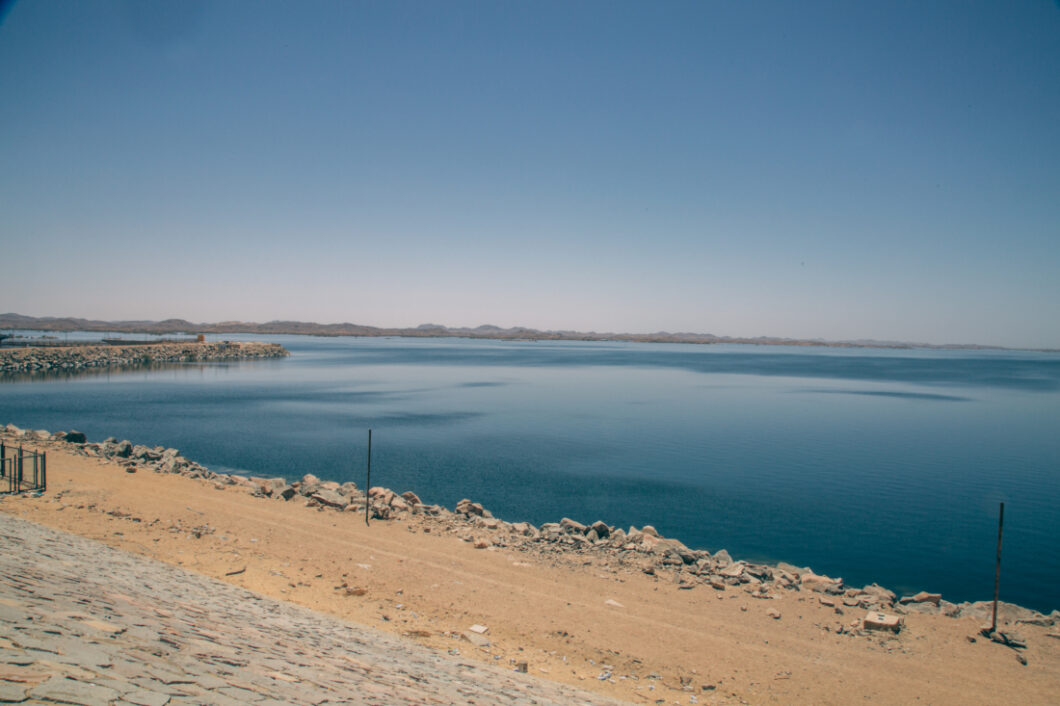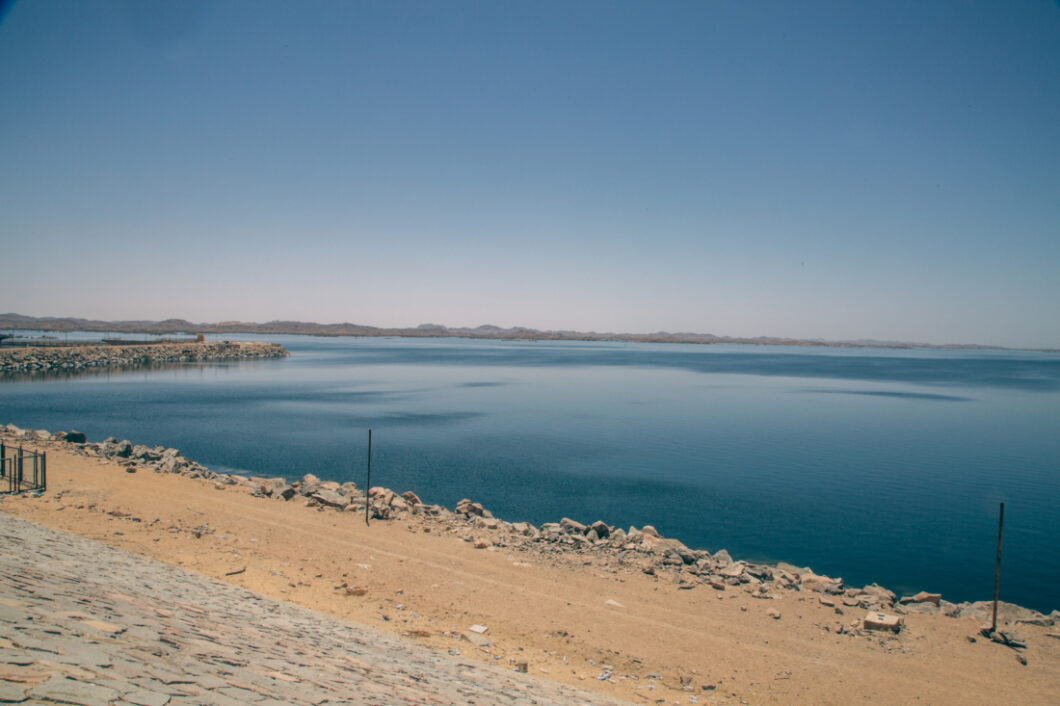 Speaking of the High Dam…you can also go to it yourself! The dam is 364 feet high and is fed by the Nile River. Its reservoir has formed Lake Nasser. (Lots of crocs in there, apparently!) You can see some great views of both Lake Nasser and the Nile. (This would be a pretty quick stop on your adventure through Aswan.)
3.) See the Unfinished Obelisk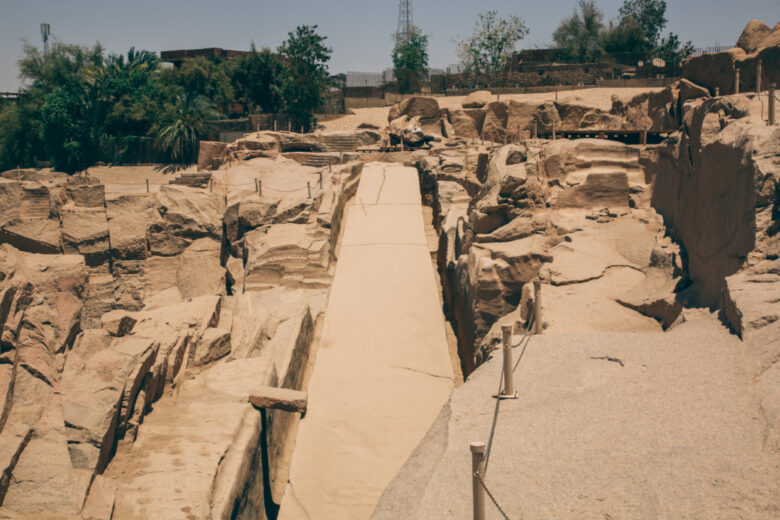 The unfinished obelisk is the largest known ancient obelisk! Its creation was ordered by Queen Hatshepsut (remember her from this post?). It was carved directly out of bedrock, but the granite cracked. So, they left the obelisk where it was, and now you can see how the Egyptians made their obelisks. It's really cool to see!
4.) Take a Felucca Ride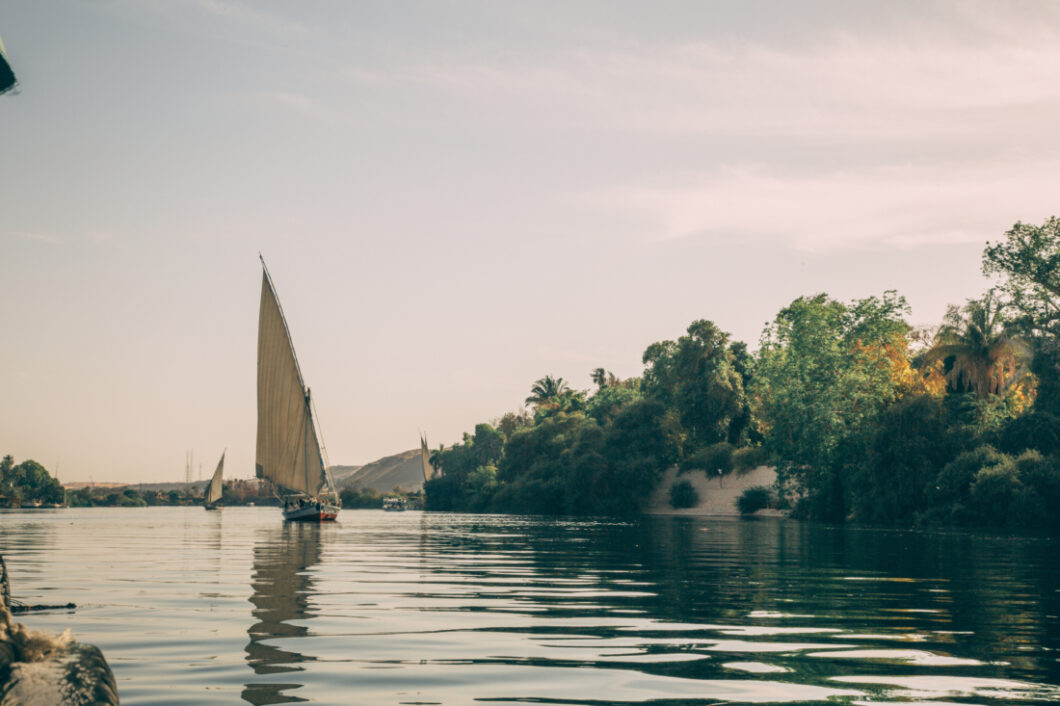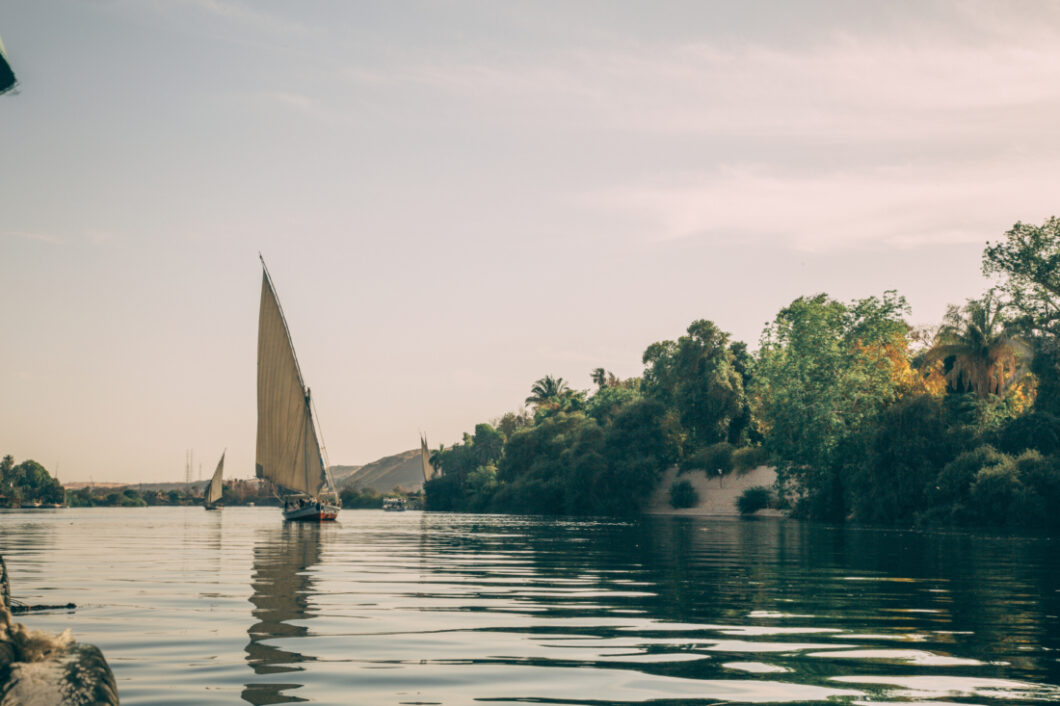 A felucca is a traditional wooden sailboat. You'll see them all over the Nile River in Aswan. You can spend days on one or do a sunset cruise on one! (Click here for more info.)
5.) Go to a Nubian Village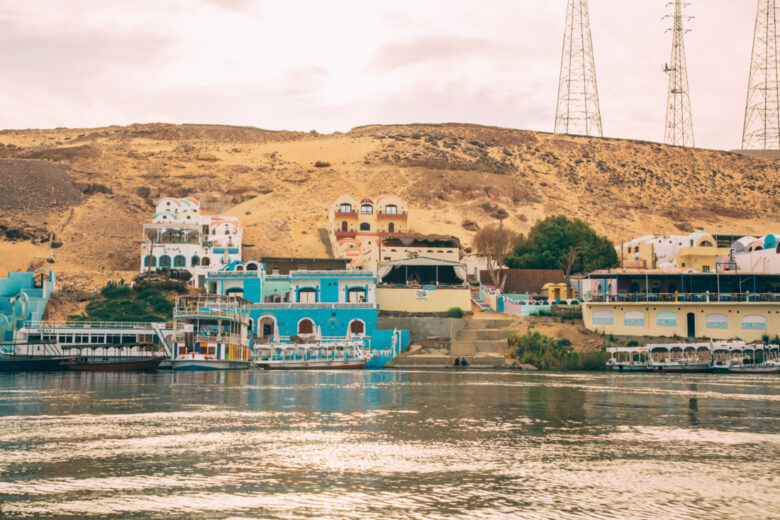 Another popular thing to do in Aswan is to visit a Nubian Village. Nubians are one of the most ancient civilizations in Africa. You can see how the Nubian people live, and they're beautifully painted homes.
Full disclosure, though…while it was beautiful to see the Nubian Village, I personally didn't love doing this. There were a lot of different reasons for this, which I discuss in this post. However, many people said it was one of their favorite parts of their trip. So, perhaps I just had a one-off bad experience?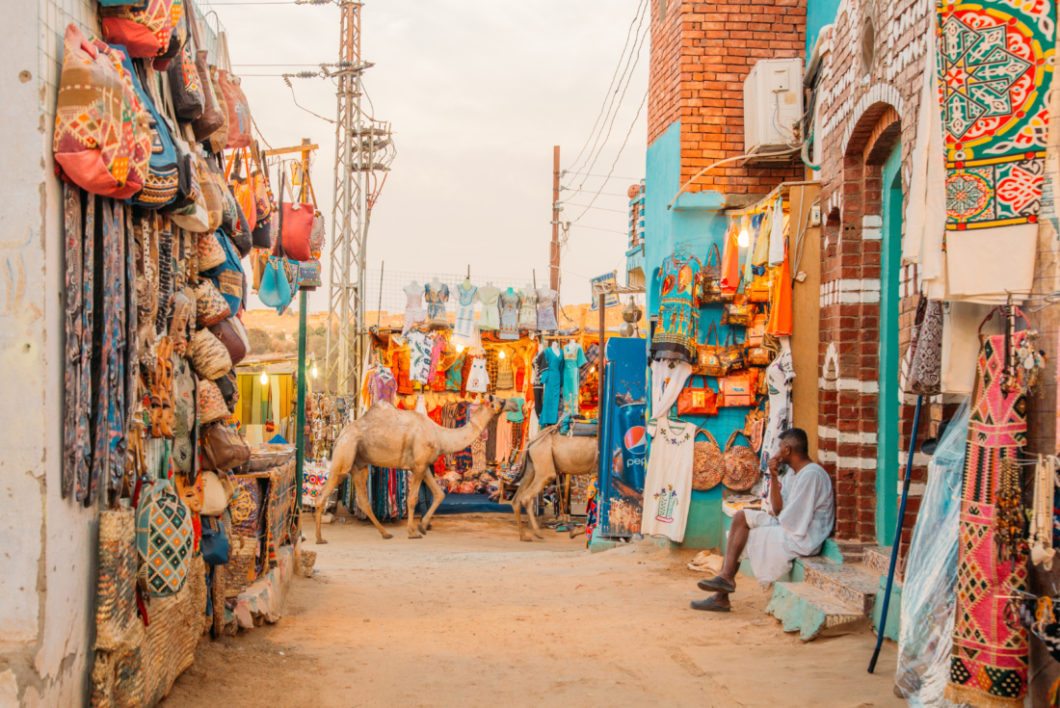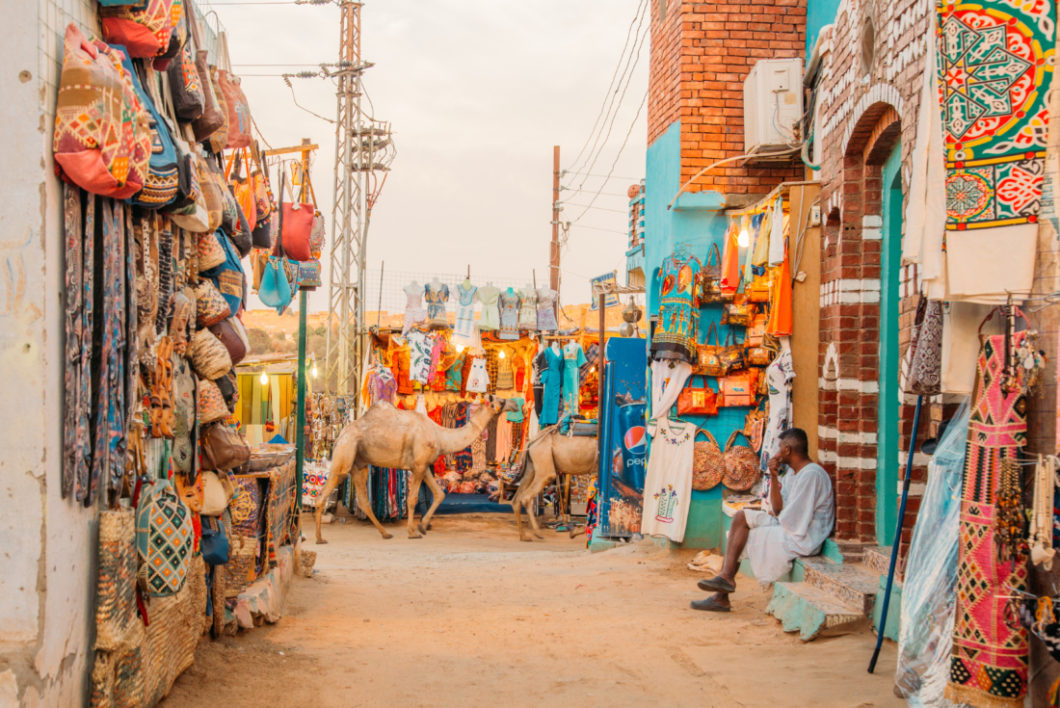 More things to do in Aswan:
*Visit the Nubian Museum – unfortunately, I did not get to visit this museum. However, it's regarded as a fantastic museum dedicated to the Nubian history.
*Go to an Essential Oil Factory – Aswan is also a popular location for making essential oils. There is plenty of evidence that the Ancient Egyptians had been using essential oils thousands of years ago too. This is a rather touristic stop (and not a must-do by any means), but you can get some great deals on oils. I, personally, bought a bottle of mint because my allergies were flaring up, and it offered some relief.
*Day Trip to Abu Simbel – Abu Simbel is over a 3-hour drive away from Aswan. (So, not actually something to do "in" Aswan, but many trips leave from Aswan.) It is an absolute must-do if you're in Egypt, though! So plan your trip accordingly. You can check out my entire post on Abu Simbel. However, honestly, I would skip everything mentioned in this post if it meant I could see Abu Simbel – it's that awesome!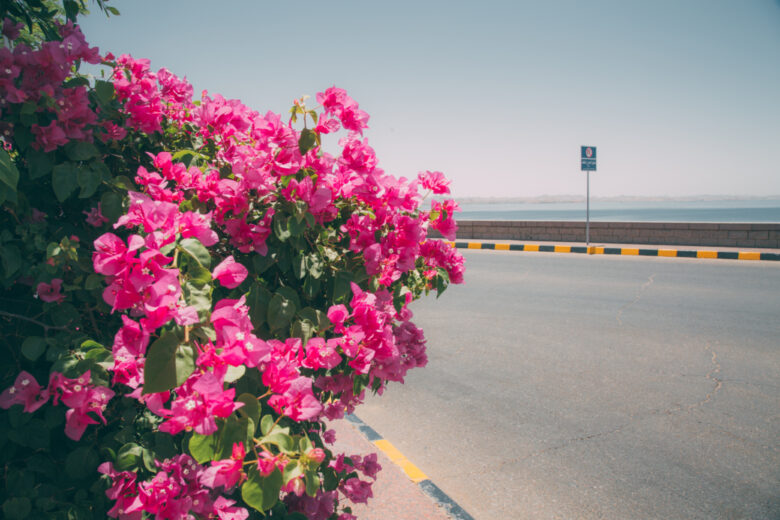 Which one sounds the most interesting to you? Let me know in the comments!
*Click here to see all my posts from Egypt.
*You can also check out my entire packing list for Egypt as a woman.
*Also see my itinerary for how to spend 7 days in Egypt!