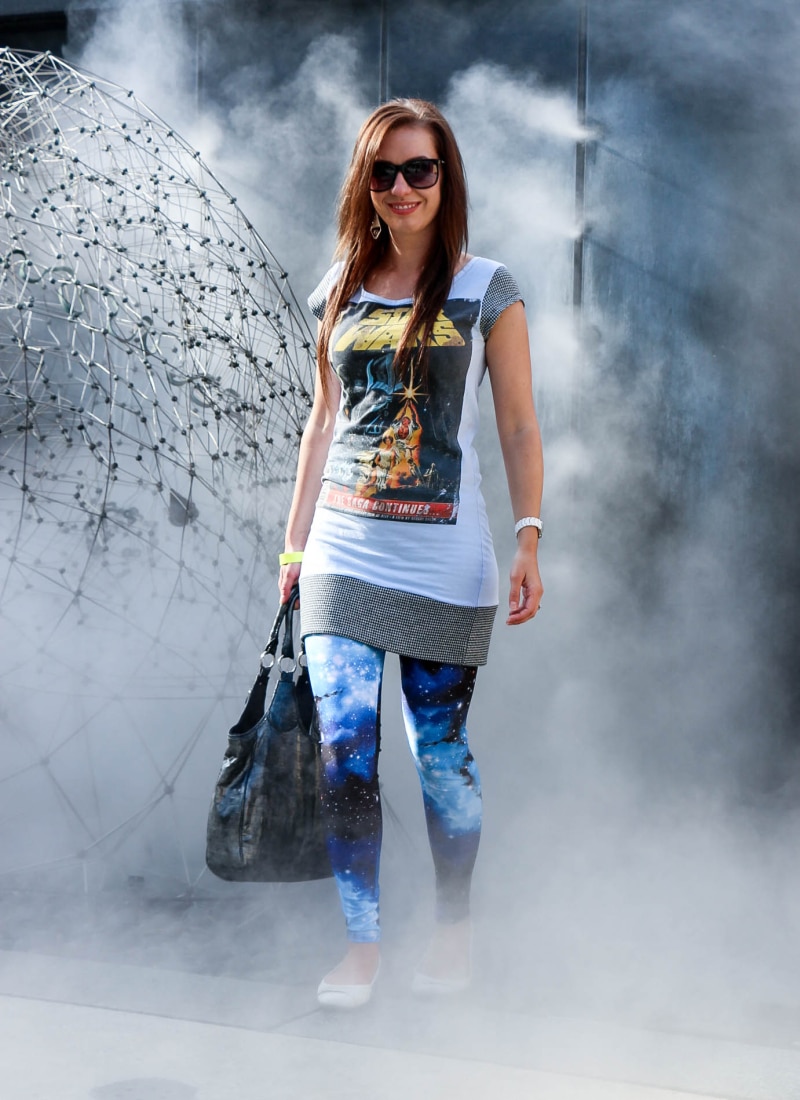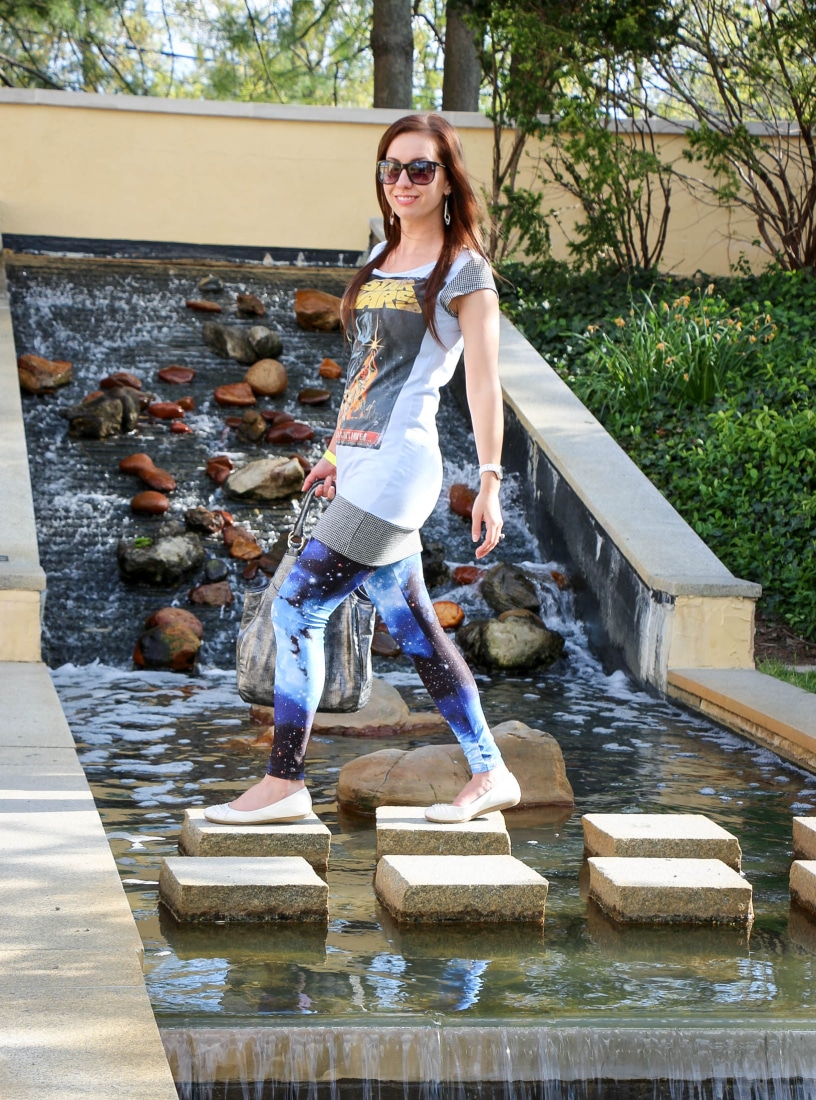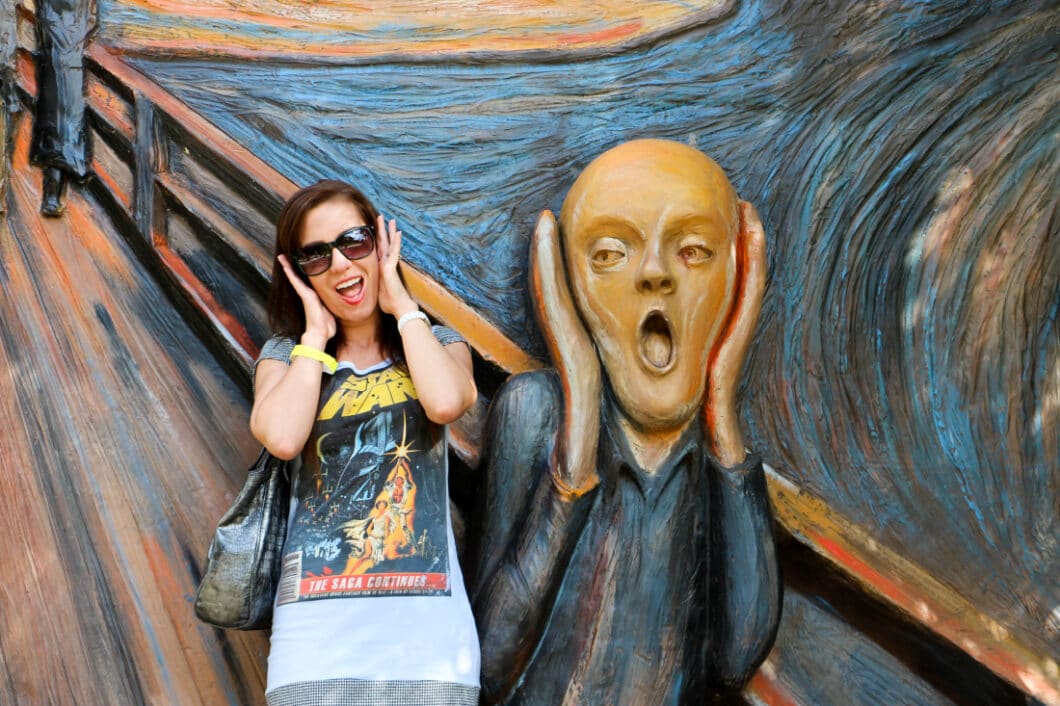 Shop the look:

Happy May the 4th, everyone! Star Wars Day is coming just days after the release of "Avengers: Age of Ultron." So, I am really getting to show off my inner geek these past few days. Haha.
My Star Wars dress has been on the blog before. However, given the significance of today, it deserved another feature! This dress was made by a very talented lady I found on Etsy. It is actually an old (very large) t-shirt that has been sewn into a dress. It is so comfortable! It feels like I am wearing PJs in public. Haha.
My leggings also complete my feeling of wearing PJs in public. These are the most comfy bottoms I own. I really think they could double as workout pants. (I have actually seen girls on Instagram exercising in them, come to think of it.) They aren't see-through, they breathe well, they keep me warm in the winter, but I wasn't overheating on this sunny day…and last but not least, they have a galaxy on them! My husband had actually surprised me with them for Christmas. He said he bought them for me to wear with my Star Wars dress. He has good taste, that man.
As for where I am in these pictures, this is the Sculpture Garden in Hamilton, New Jersey. It was so cool. I like to think a couple of these pictures look as though I am in a galaxy far, far away. I will be putting together a separate post on everything we saw because these pictures are just a very small fraction. This is also why I am wearing my trusty white flats, because we had a lot of walking to do around the gardens.
Is anyone else out there showing their Star Wars pride today? Let me know in the comments!
Where to find it:
Star Wars dress: Etsy (Similar here)
Galaxy Leggings: ModCloth
Flats: Payless (Old. Similar here.)
Purse: DSW (Similar here)
Earrings: My Mom made them
White Watch: Walmart
Sunglasses: Burlington Coat Factory (Old. Similar here.)