I don't know about anyone else, but I am so excited to see "The Force Awakens!" I didn't have a chance to see it opening night because of a flight back to good ole Wisconsin (I am officially moved out of New Jersey, now), but I am still joining in with all the initial Star Wars mania! Everyone who has seen it seems to be saying awesome things about it, so I have very high hopes.
And to kick off all the Star Wars fun, I'm going to share a few of my favorite Star Wars outfits…plus, a few Star Wars items I'm lusting after! Enjoy!
I love, love, love this handmade Star Wars dress from Etsy, paired with galaxy leggings! To see the full outfit post click here.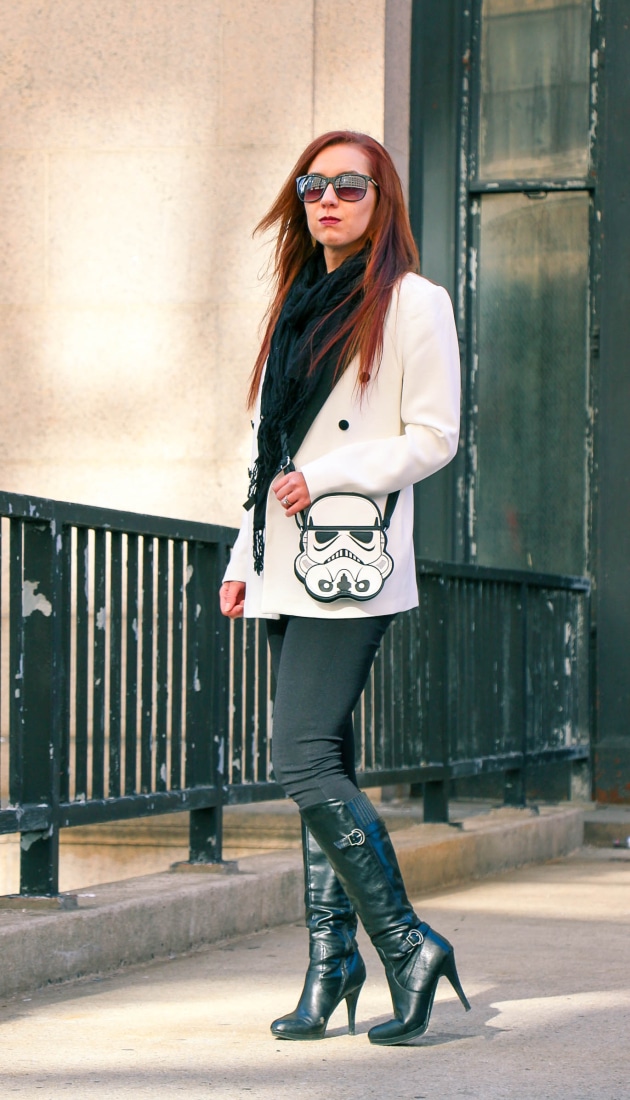 Sometimes you just have to dress like a Stormtrooper! This little Star Wars purse is one of my favorite purchases ever! Click here to see the full post.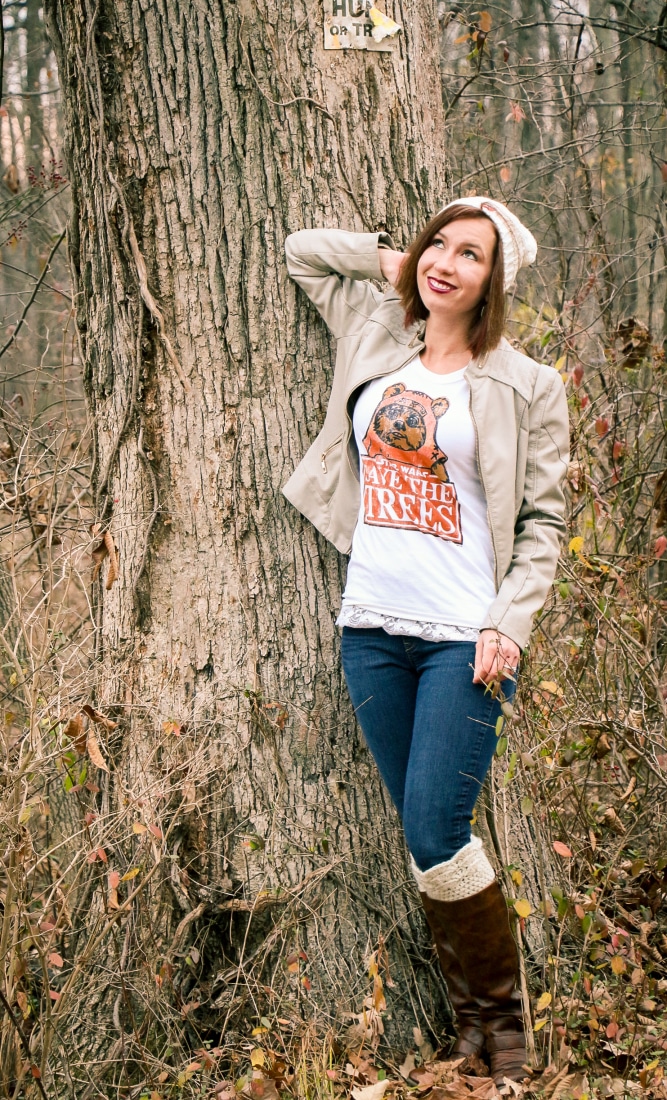 Ewoks are the best characters in Star Wars, in my very educated opinion. So, what could be better than a shirt with and Ewok on it? NOTHING. Click here to see the full post.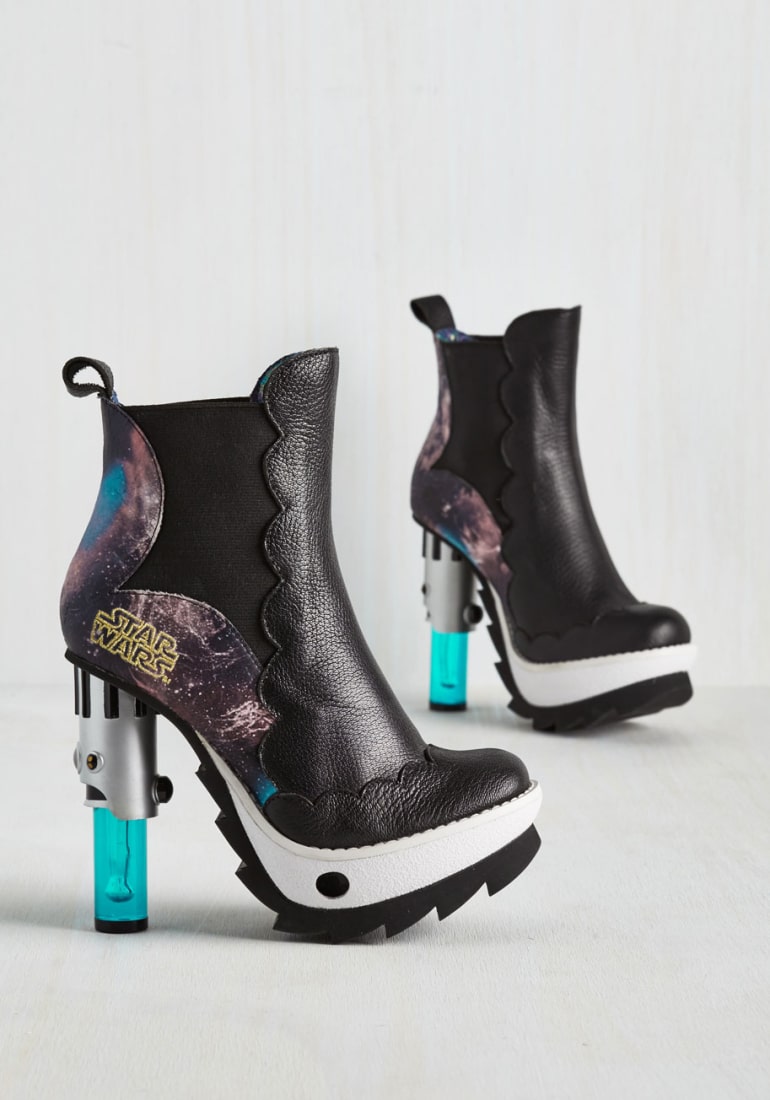 When ModCloth started carrying these crazy heels, I received about 4 messages from family & friends within a half hour asking if I had seen these heels yet. Haha. I think I have a Star Wars clothing problem…but if these weren't so expensive, they would already be mine! (Also available here.)
A battery pack that looks like R2D2? Of course, I want it! Not only does it look awesome, but it's perfect for traveling…when your phone is dead and you have nowhere to plug it in (planes, trains, etc.) Click here to buy it.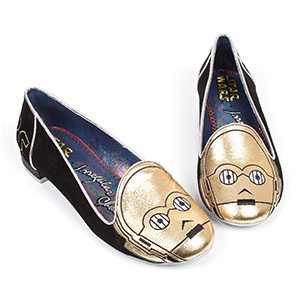 These C-3PO flats popped up on my Instagram feed a couple weeks ago, and I cannot stop thinking about them! They are half the price of the lightsaber heels…but still on the pricey side. But oh do I want them! I would wear them all the time too, I swear (if my husband is reading this, haha). Click here to buy them for me, please. Haha.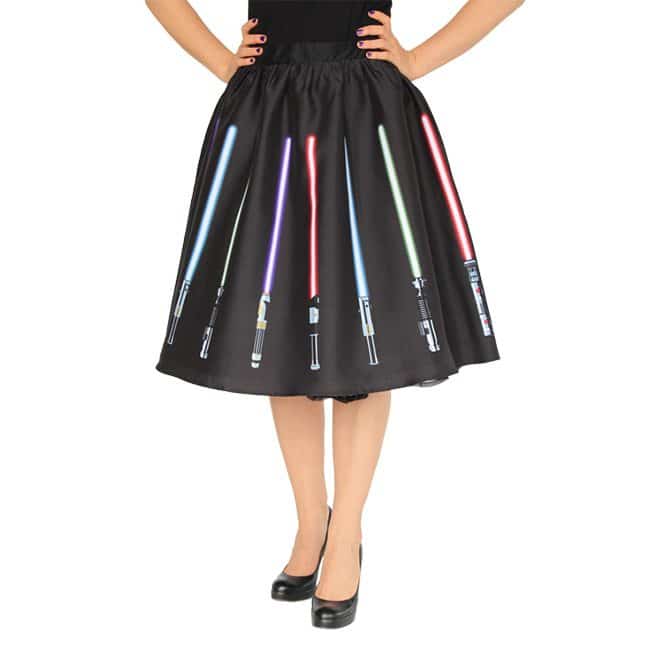 A circle skirt that has lightsabers on it? Are you kidding me? Who thinks of such magical things? This will more than likely be my next Star Wars clothing purchase…as we are finally getting into the realm of reasonable prices, now. (But hey, it's fun to dream about those shoes!) Click here to check out this skirt.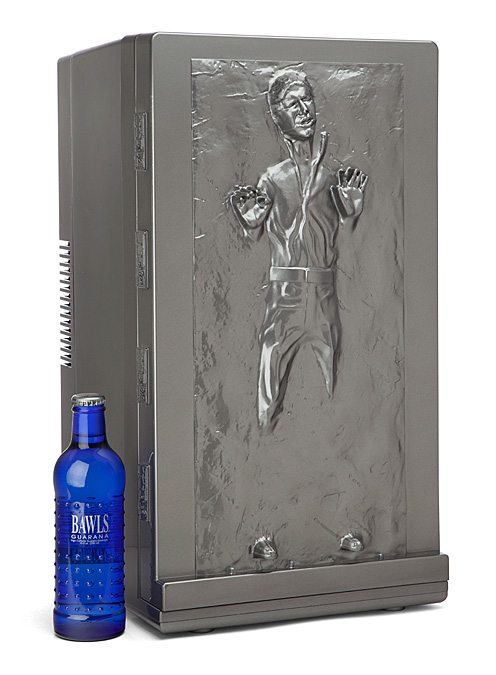 Haha. Ok, in no way is this Han Solo frozen in carbonite fridge practical…but it is super cool! This would be fun for an office environment. You would have the coolest cube in the building with one of these! Click here to check it out.
Has anyone seen "The Force Awakens," yet? If so, what did you think? (And no spoilers, please!) And are any of my wishlist items also on your wishlist? Let me know in the comments!