Exploring "Grounds for Sculpture"
*If you like this post, it is now available on iTunes as a self-guided walking tour! Click here to download it.

"Grounds for Sculpture" is a sculpture garden that is quite close to where my husband and I live in New Jersey. We have been hearing about it ever since we arrived in the Garden State. It wasn't until this past weekend that we finally made the journey to visit it. It has been by far our favorite adventure since moving here. "Grounds for Sculpture" is beautiful, relaxing and a wonderful place to take photos and enjoy contemporary art.
The picture above of the large Marilyn Monroe statue is probably the most famous piece the gardens have. She was created by Seward Johnson (he is also the founder of Grounds for Sculpture). This post will contain many photos of the gardens, but I should warn you, some of the statues are depictions of nude people (I've placed those pictures toward the end of the post). So, if you are reading this at work, proceed with caution. Haha.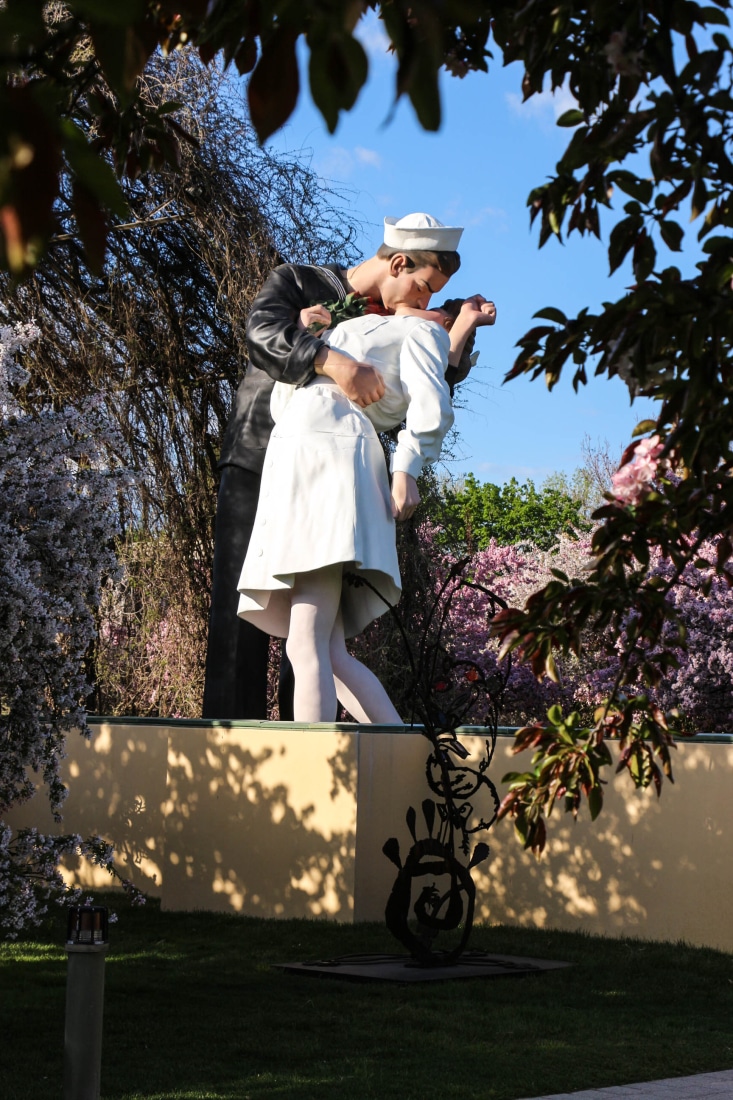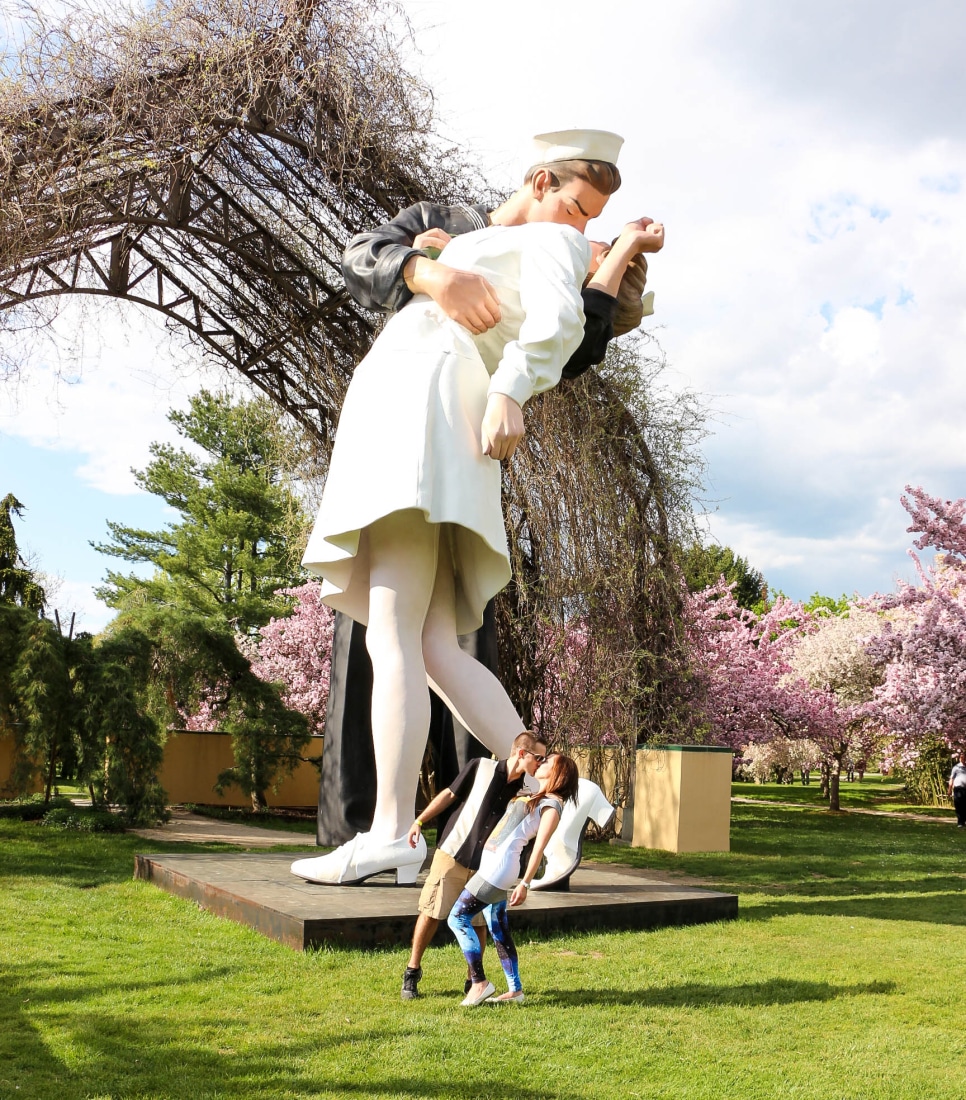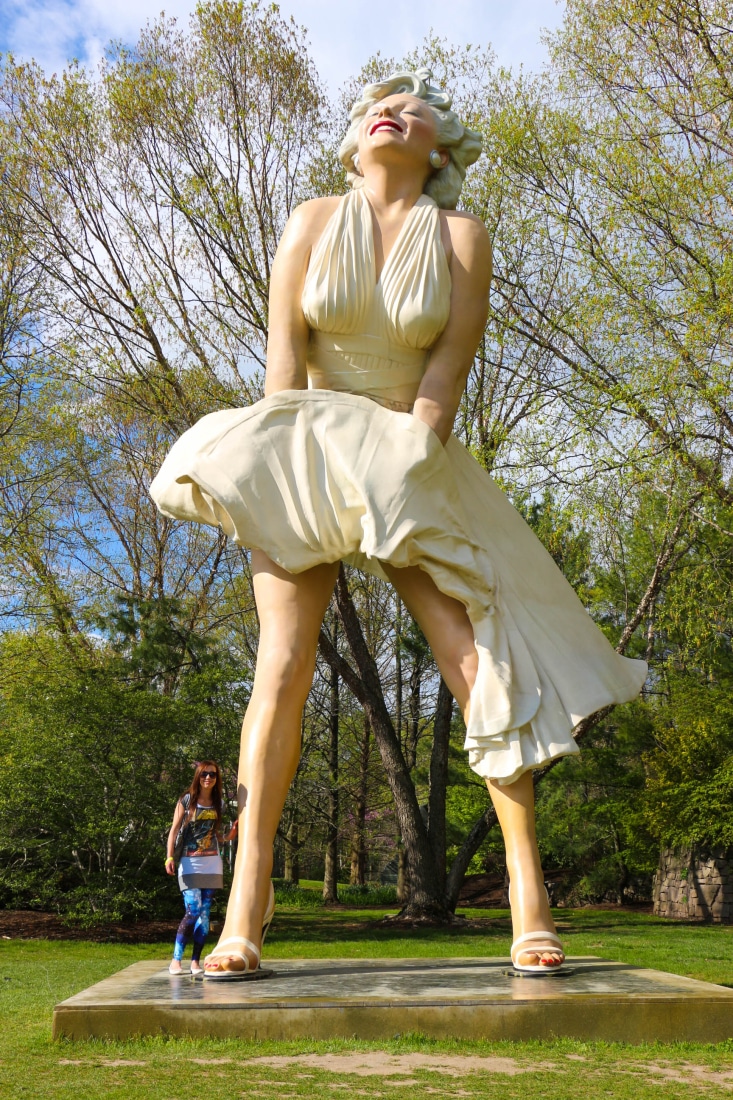 My husband and I spent around 3 hours going through the park, but I feel we could have stayed far longer. There is art literally everywhere you look.
I am also not going to pretend my husband and I know the first thing about art. However, we were able to appreciate the lifelike sculptures and had a wonderful time wandering.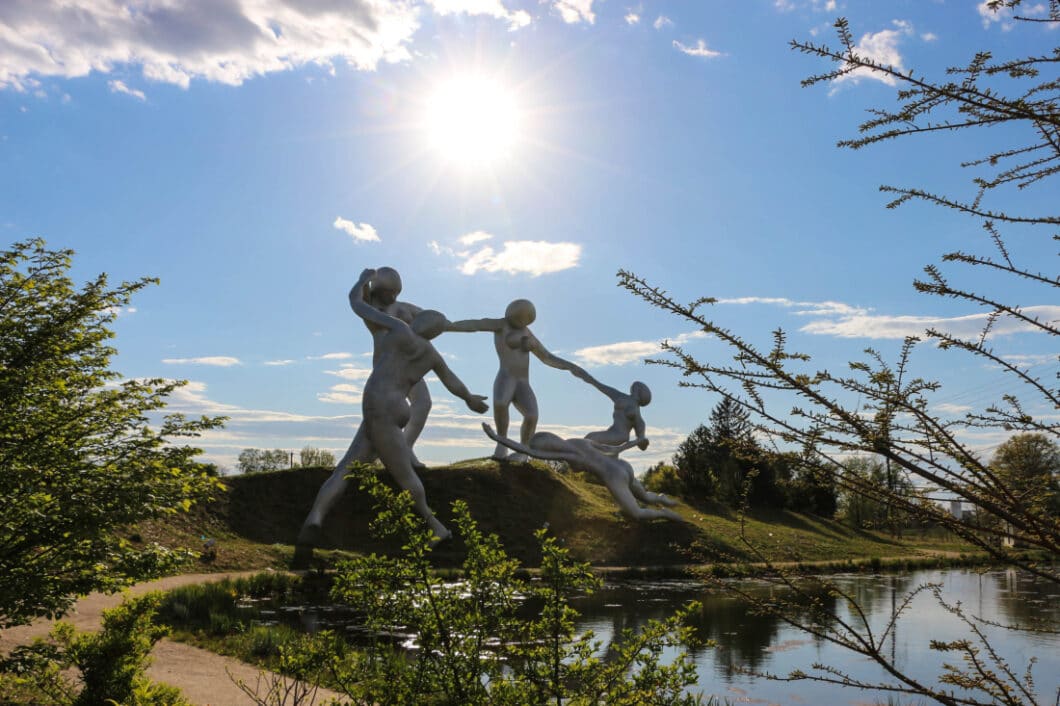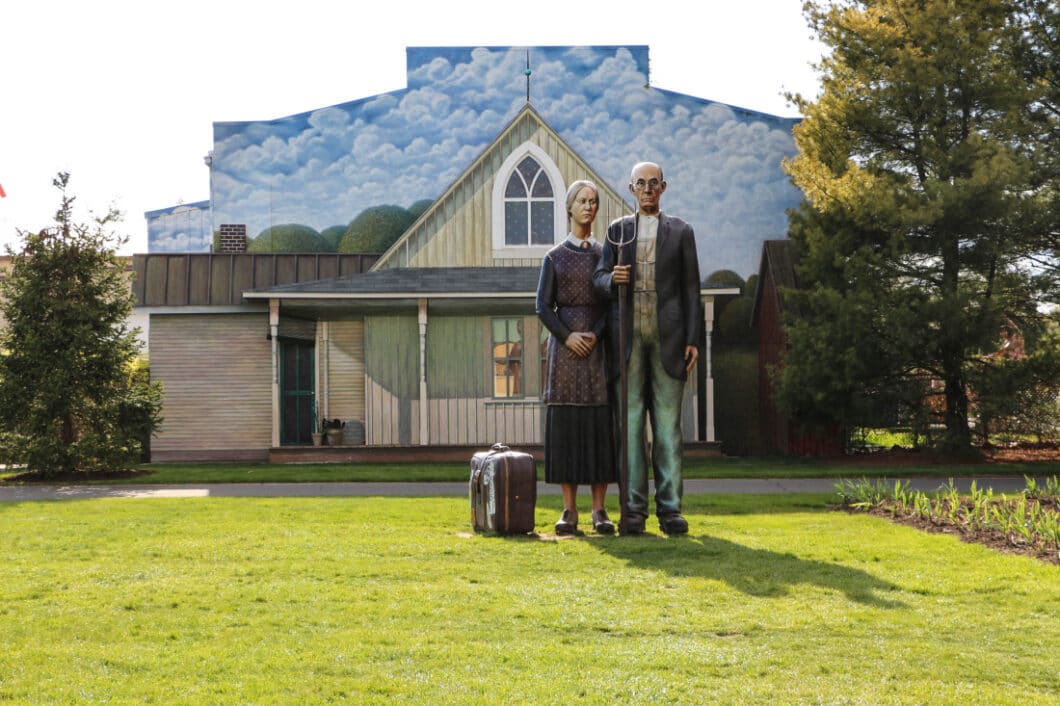 The admission to enter the gardens was $15 for adults and $10 for students. I can say with complete confidence that the sculpture gardens were worth every penny.
Grounds for Sculpture also offered so many fun opportunities for photographs! The next several photos will be of my husband and I being a little goofy. I should also mention that if my husband is not in the picture, that means he was taking the picture. So, about 90 percent of the pictures taken in this post are credited to my husband.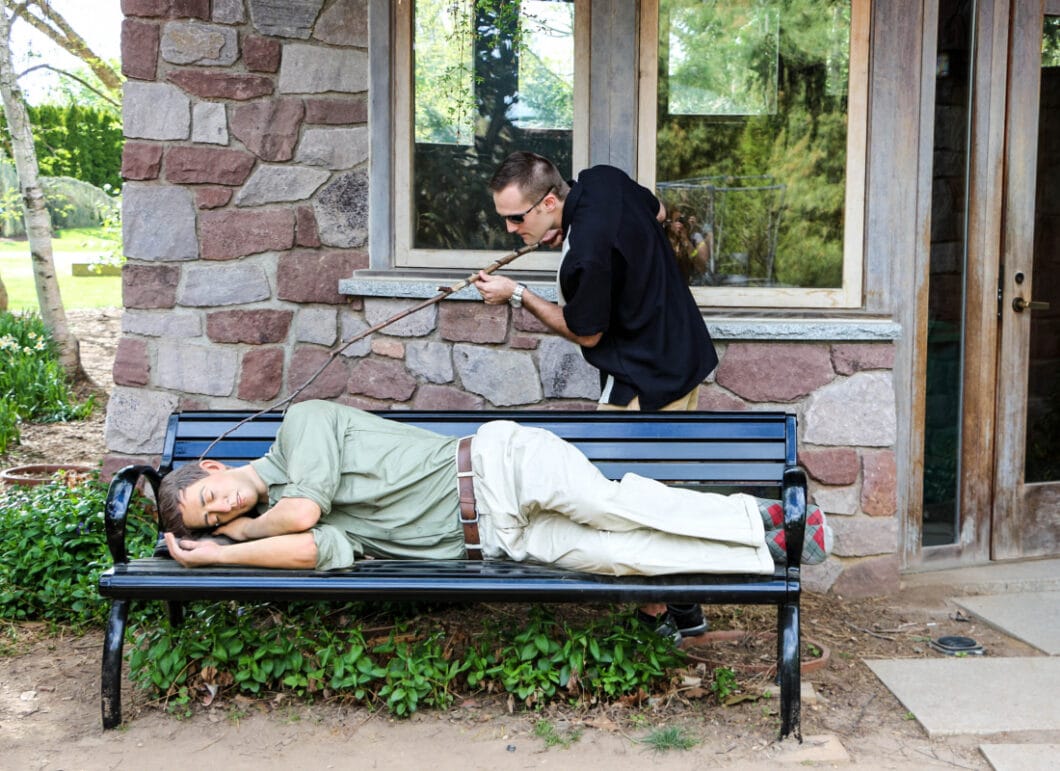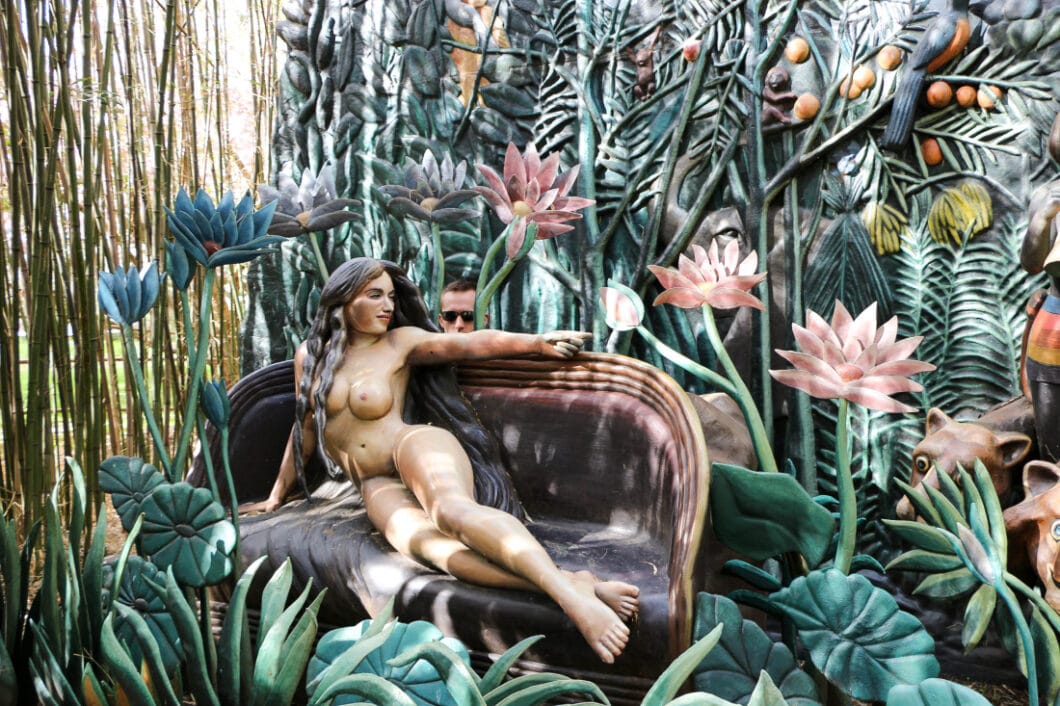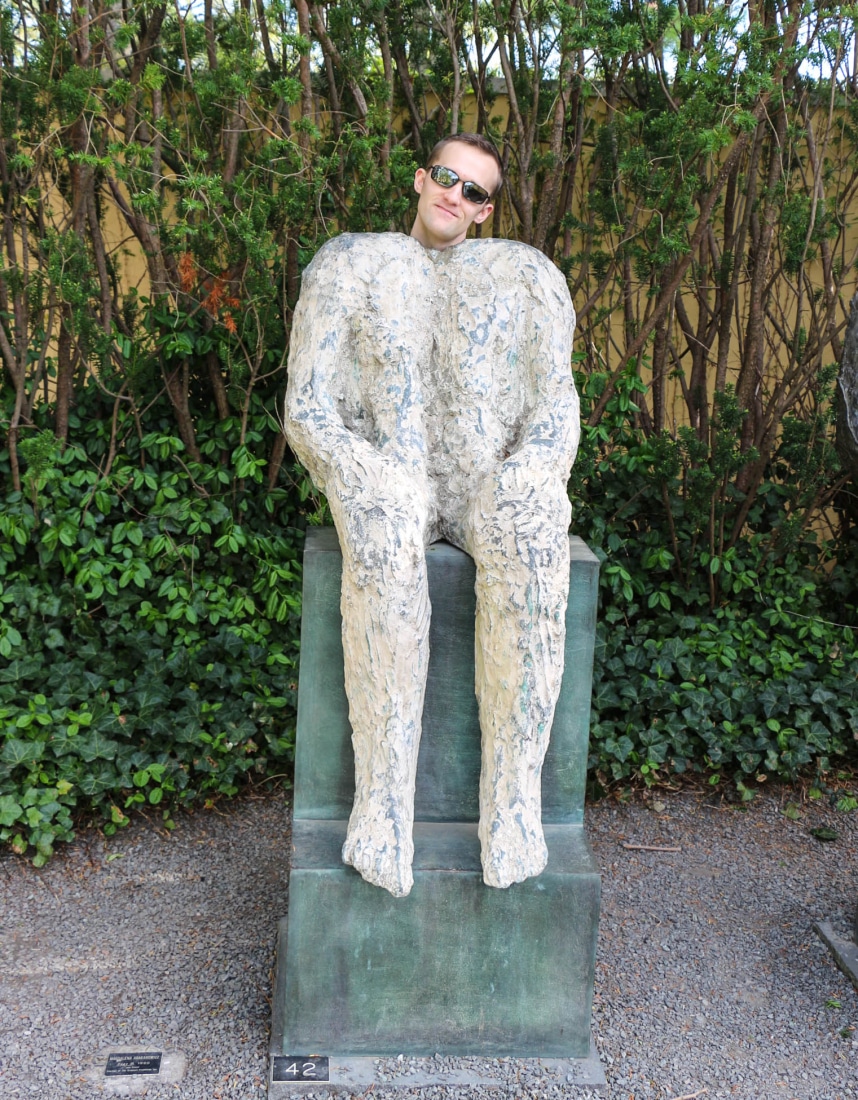 The next few pictures are of my personal favorite, "The Awakening." He is a 70 foot giant coming out of the ground. He made for some fun pictures!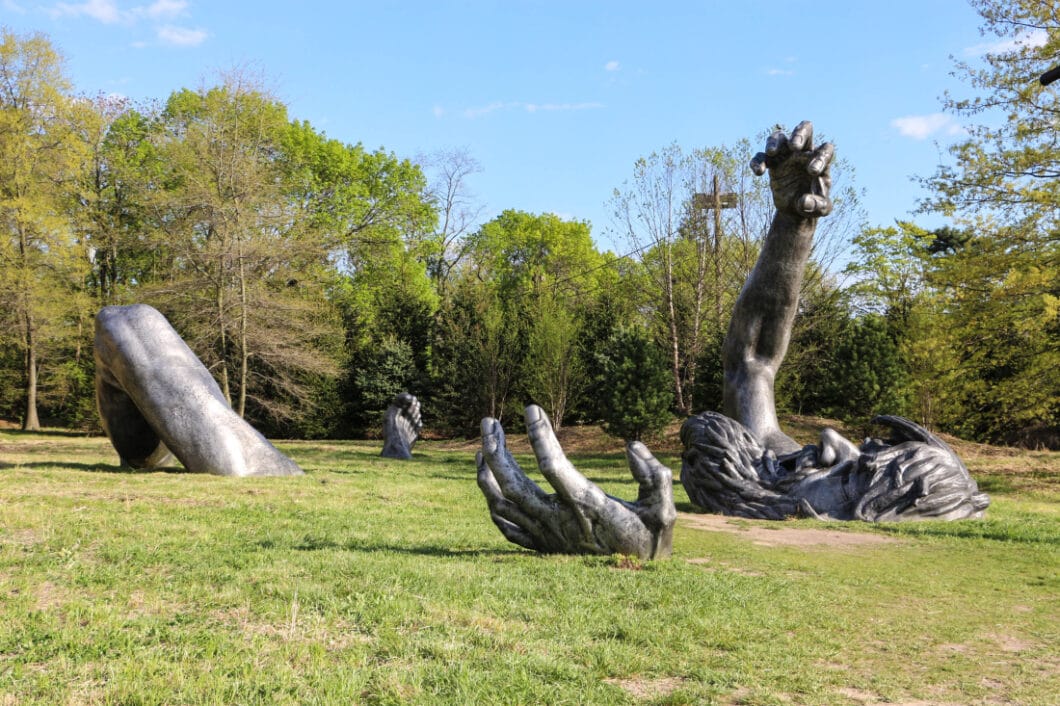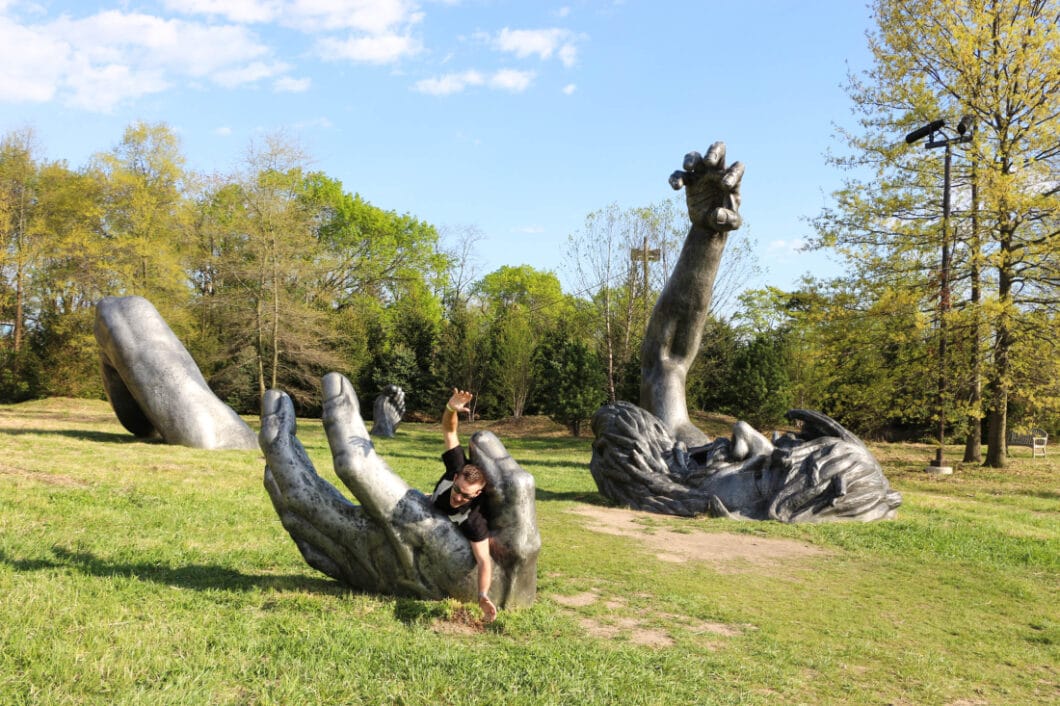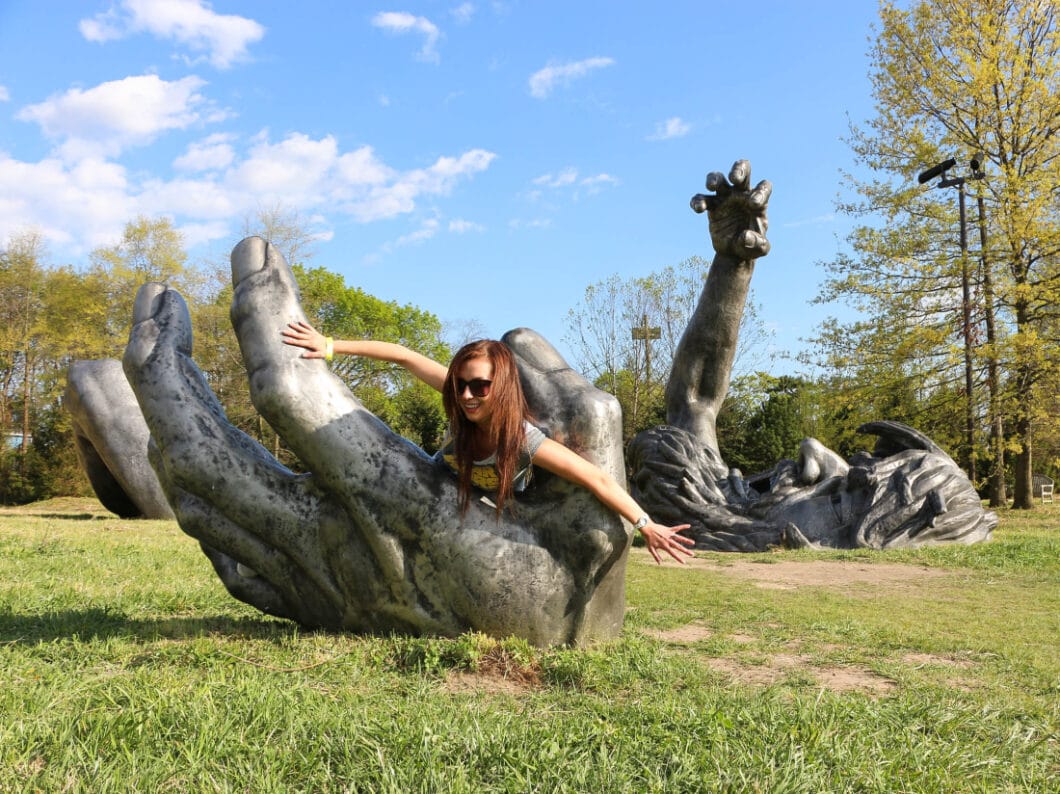 My husband and I also had dinner that evening at the restaurant inside the gardens. It's called "Rat's," and it was wonderful! It's a little pricier, but it was worth it. They have a beautiful outdoor dining area (the indoor looked beautiful, as well), and the food was superb.
If you find yourself near Hamilton, New Jersey, visiting Grounds for Sculpture is a must. I would also highly recommend Rat's for dinner. And if you are planning to visit Grounds for Sculpture one day, I would come here soon. I just found out that Seward Johnson's exhibit "The Retrospective," will be closing in July. It is the exhibit that includes the statue of Marilyn. You can click here for more information and you can read TripAdvisor reviews by clicking here.
I will end this post with a photo gallery of the rest of our pictures from the gardens. I have included captions for some, but if you have any questions please let me know in the comments. (You can click on the photos to make them larger.)
*Is anyone planning to make a trip to Grounds for Sculpture? Let me know in the comments!
*If you would like to see more on the Star Wars dress I am wearing in these photos, click here.
Never miss a post! Bloglovin' will send you a weekly summary of my blog posts. Just enter your email below!
Follow