Save the Trees! (For the Ewoks)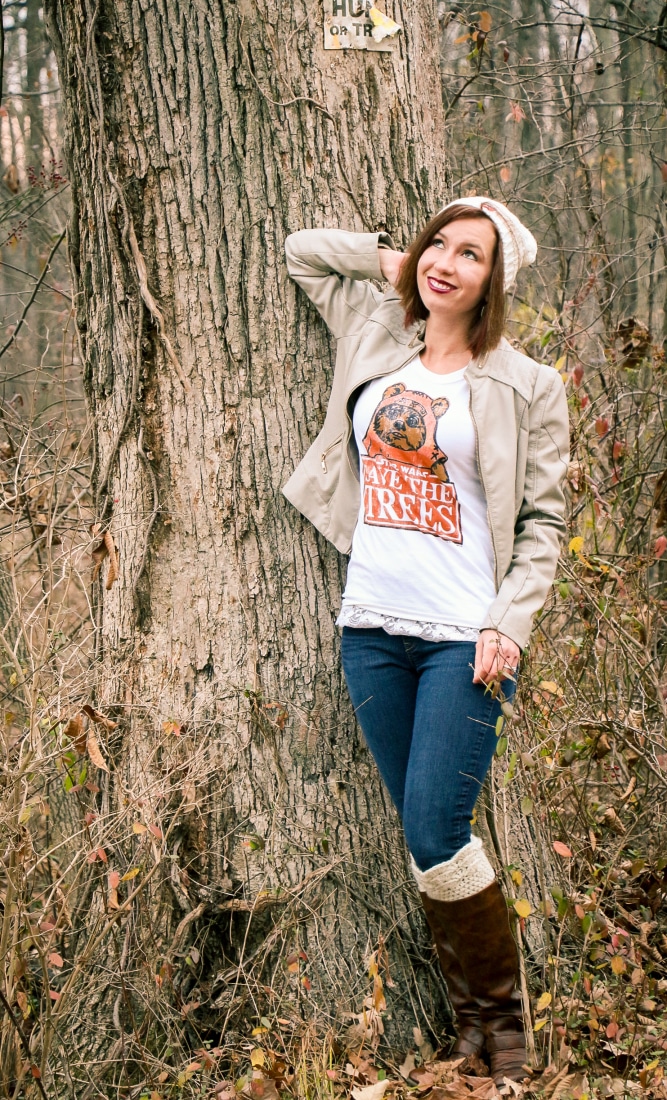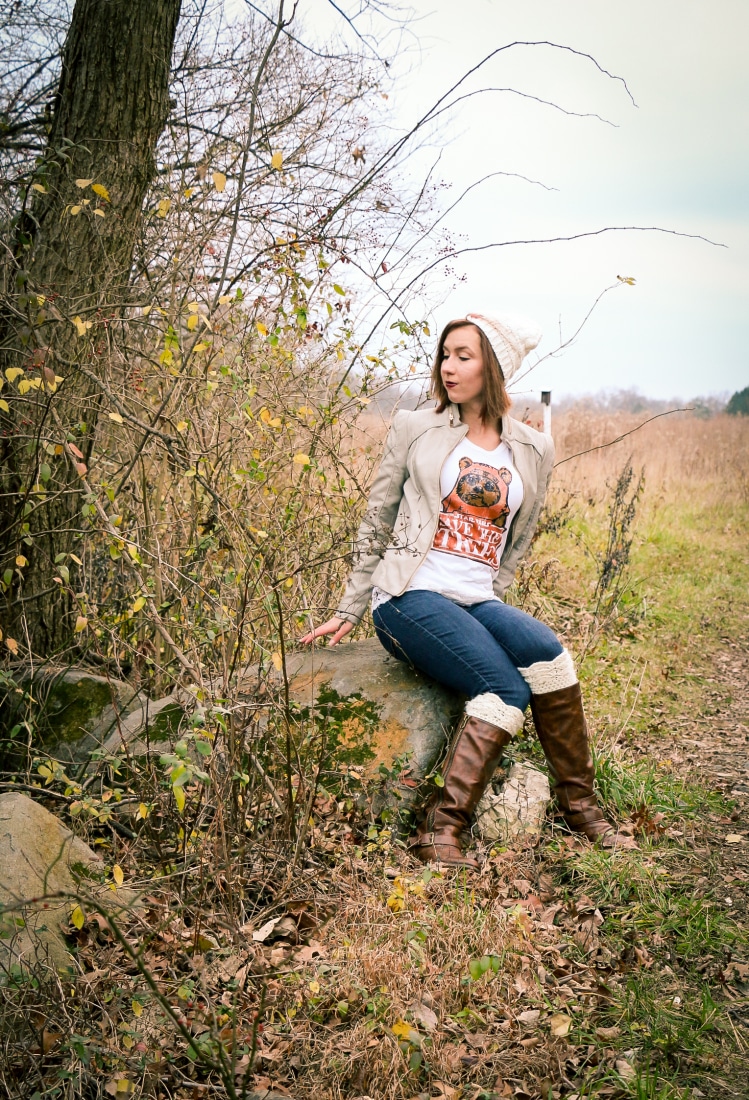 T-shirt | Jacket | Jeans | Boots (similar) | Hat (similar)
Don't worry, I'm not crazy! The title of this post is about my favorite t-shirt…not that I will be launching a green initiative for the Ewoks, haha. But I mean, how could I resist buying a shirt that says "Save the Trees" with an Ewok on it?
I actually found this shirt at Newbury Comics when I was in Boston. Jen from Dressing With Class had told me to check it out when I was there. And oh my, was I glad I did! There were so many awesome nerdy things in there! I wanted to buy them all, but I settled for some new comics and this super cute shirt.
I did get to see an actual Ewok when I stumbled on a Star Wars exhibit in Times Square a couple weeks ago. (If you missed that post, you can check it out here.) Ewoks just might be my favorite characters in the Star Wars movies…which might explain why Return of the Jedi is my favorite one.
Also, I have a confession. This is the second time I took photos of this outfit. I had worn it last week, and when I got home and started transferring my photos…I realized every single file was corrupt! What the heck? I'm thinking it was a bad memory card, but I'm not sure. Has anyone else had that happen? (The lighting was so much better that day, too! Darn it!) But hey, wearing an Ewok shirt twice in less than a week…I don't think there's anything wrong with that!
Are there any other Ewok fans out there? And who else is getting super duper excited for the new Star Wars movie?! I can't believe that's next week already!
Where to find it:
Ewok shirt: Newbury Comics (Available online here.)
Faux Leather Jacket: Amazon
Jeans: Old (Similar here)
Boot cuffs: Etsy
Boots: Payless (Old. Similar here.)
Hat: Princeton's campus store (Similar here)
Cami: Maurices