Meet Our New Furry Family Member – Miss Kitty!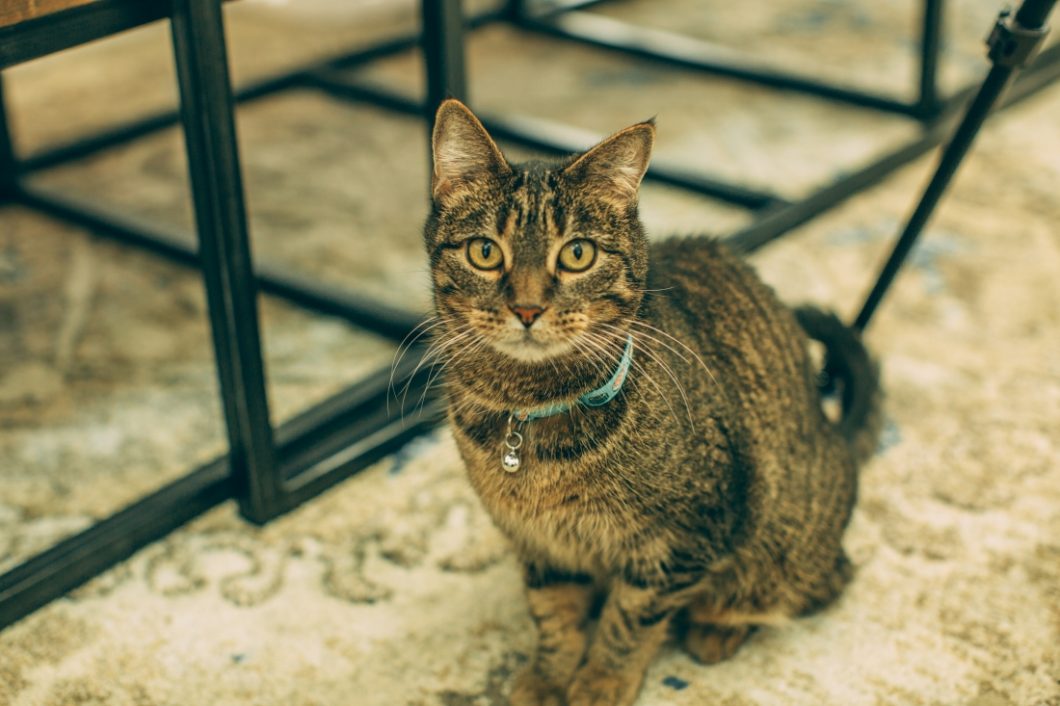 This is an exciting post for my husband and me! We welcomed a new member to our family this weekend. Everyone meet "Miss Kitty."
We adopted Miss Kitty from the Fox Valley Humane Association. We had just stopped in on Saturday "to look" and, well, Miss Kitty worked her way into both of our hearts immediately. She was doing everything she could in her cage to get closer to us and was purring up a storm. It was literally love at first sight for all of us!
The humane society estimates Miss Kitty is between 5-7 years old, and she was already named Miss Kitty when we adopted her. (So, we decided to stick with her name.)
This is the first pet my husband and I have ever had together as we have been moving and traveling here, there and everywhere since we got married. (Click here for more on that.) Our last international move had landed us in Russia, but we have recently returned to our home in Wisconsin. We knew we were going to want a pet eventually… as we're both animal-lovers. We just never wanted to put an animal through the stress of having to move on at least an every 6-12 month basis for the last 6+ years.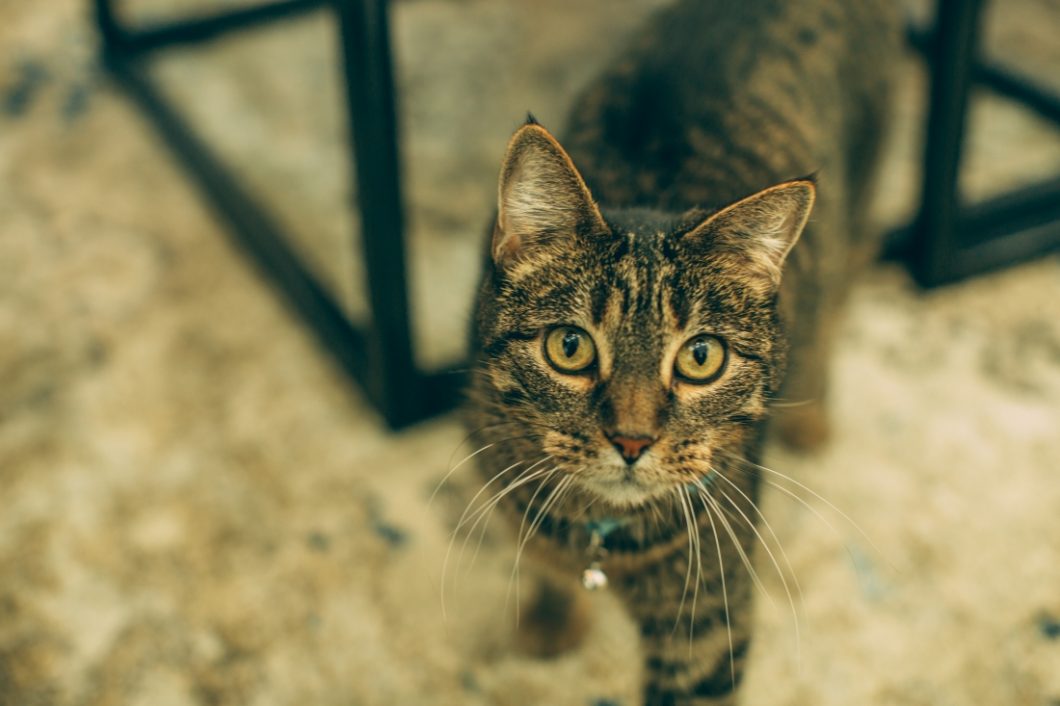 But now, we're home! And we couldn't be more excited about having a fur baby. Miss Kitty fits right in and loves to snuggle with us. She was a little scared the first couple days we had her home and preferred to stay in her little pet carrier rather than come out by us. However, that has all changed now! She's quite the little social butterfly.
We've been having fun trying out some catnip and different cat toys together! She's a big fan of this goofy stuffed toy that has feathers coming out of it. (It was a 'proud mom moment' that she liked the toy I had picked out, haha.)
We're very excited to have Miss Kitty be part of our family! And I hope everyone is cool with kitty cat photos on my blog and Instagram account. I anticipate there will be a few more coming….and many more blooper photos to share too!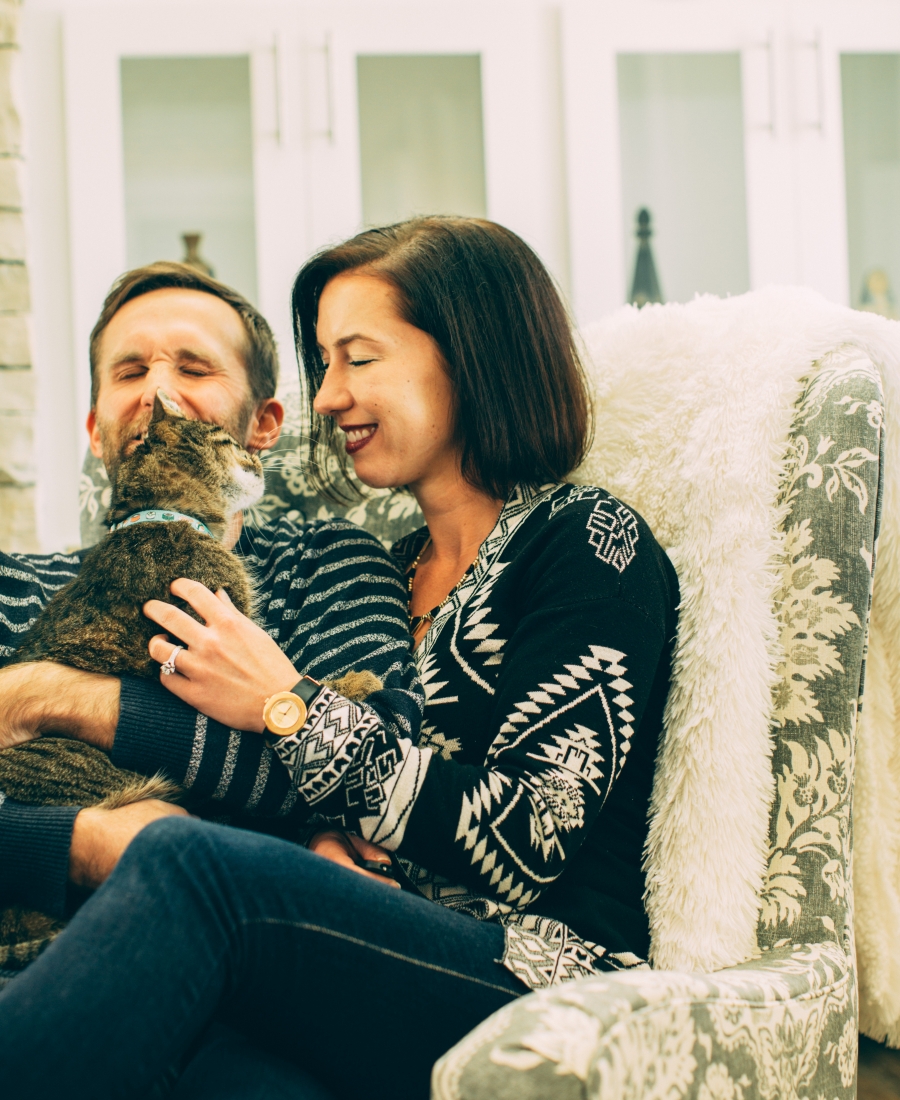 If anyone in the Fox Cities area has also been considering adopting a cat – the Fox Valley Humane Association is currently running a special where the adoption fee for an adult cat is only $10! They've extended this special until Nov. 2nd. They have so many kitties right now who need homes. (Seriously, every shape, color, age and personality type can be found there right now.)
They also take such wonderful care of the animals and will have all of their vaccinations up-to-date. The animals will also be spayed/neutered AND microchipped before you adopt them. Click here to see all of their adoptable pets.
Do you have any pets? And if so, what kinds and what are their names? Let me know in the comments!
*Check out more info on being a pet owner over on PetBibles.com