Meet Buddy – Our New Furry Family Member!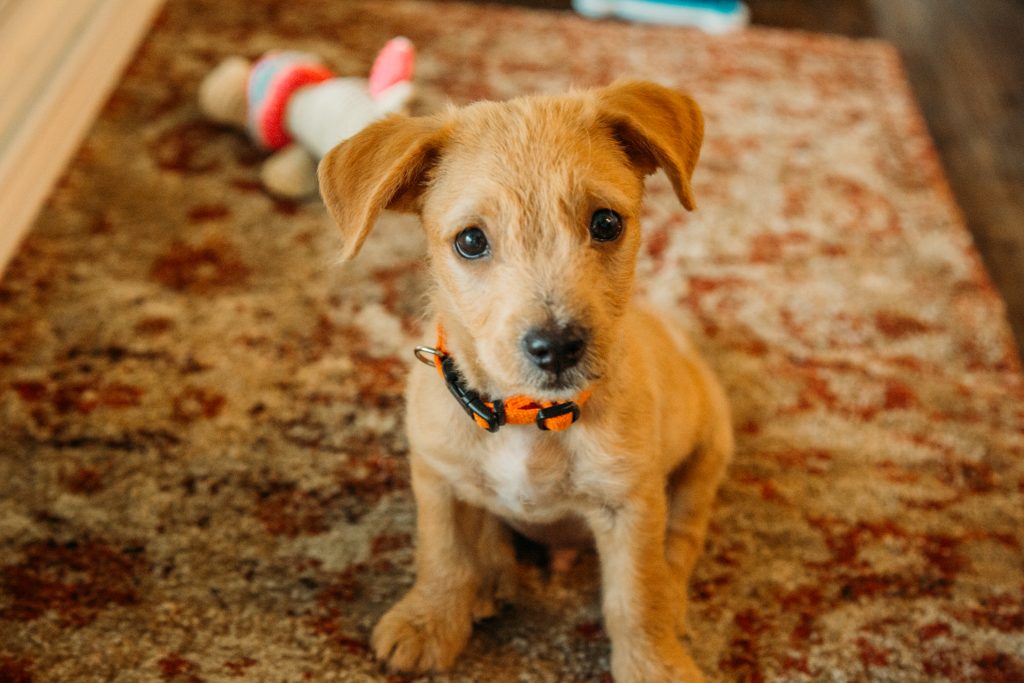 My husband and I had a big life change this weekend! We welcomed another new member to our family. Everyone, meet Buddy!
We adopted Buddy from Saving Paws in Appleton, Wisconsin over the weekend. We had made an appointment to "just visit" Buddy and some of the other pups. (Saving Paws is a no-kill rescue by us.) They had tons of puppies and dogs transferred up here this weekend from shelters in Texas that were overwhelmed with strays.
After going to "just look" the last time, and then we adopted Miss Kitty, we knew we were likely going to end up adopting a pup before we left! And Buddy wiggled his way right into our hearts!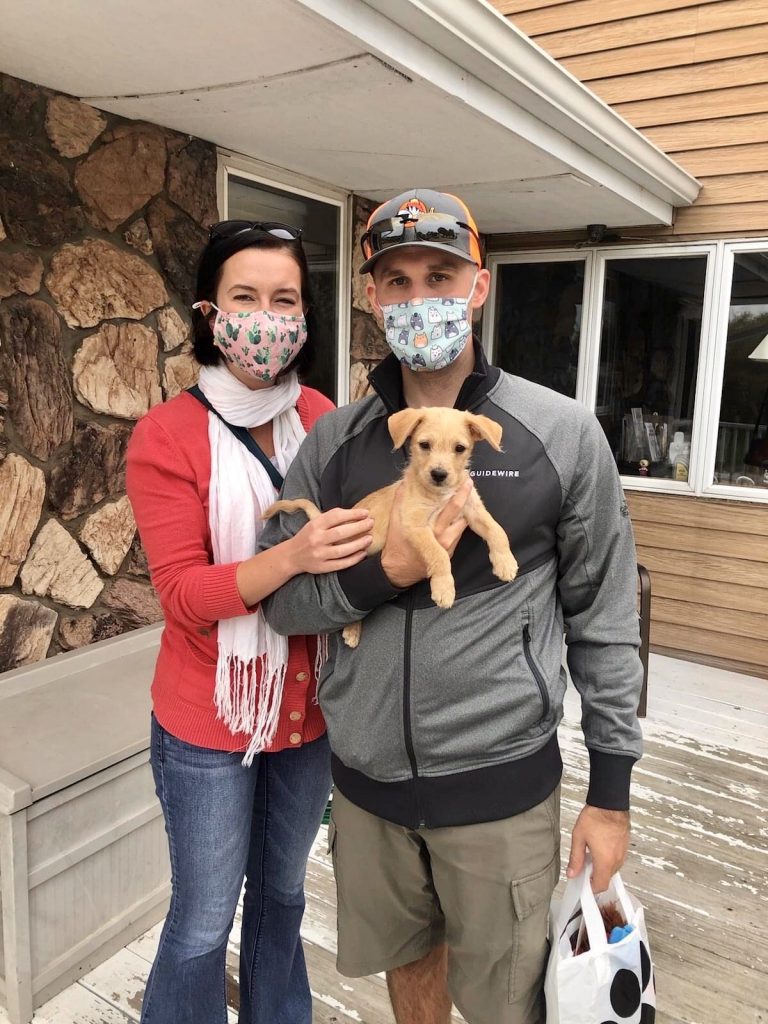 Buddy had been dumped on the side of a highway in Texas along with his sister. A good Samaritan had seen them running along the side of the road and stopped and took them to a local shelter.
So, because no one ever saw Buddy's parents, we're not entirely sure what kind of dog he is. We're guessing he's a mix of a Dachshund and Jack Russel Terrier (and likely another breed too), but we don't know for sure. We're considering doing a doggy DNA test just to find out!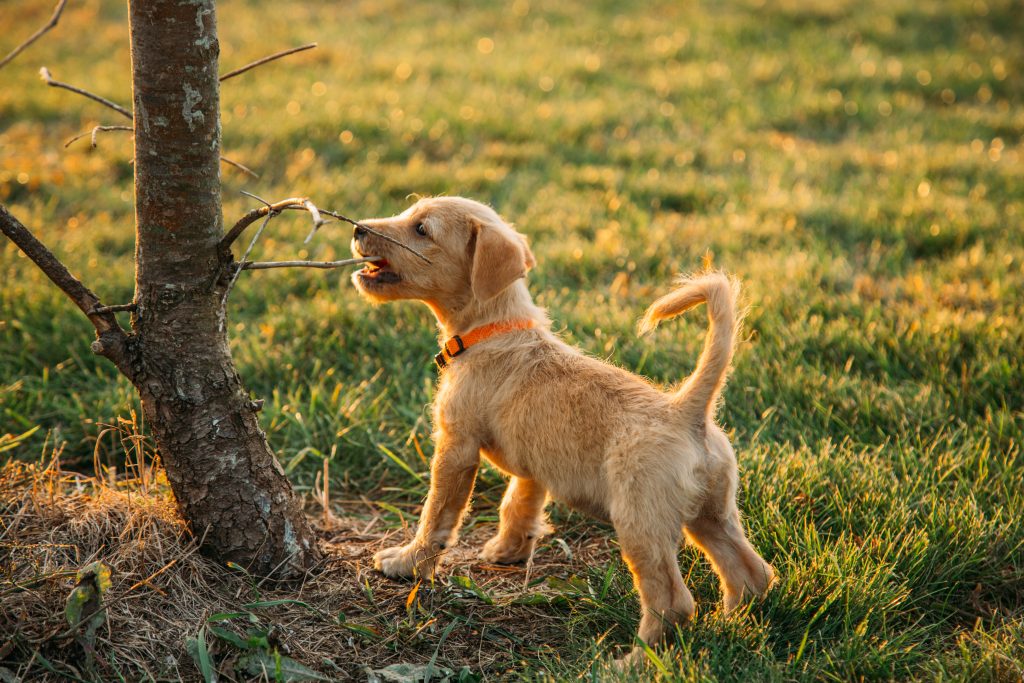 Buddy also has a bent tail. We're not really sure if this was an injury or if he was just born this way. After doing some reading, we did learn that this can be a trait of dogs and cats who are the runt of the litter. And he was quite a bit smaller than his sister. It isn't causing him any pain, though. So, that's good!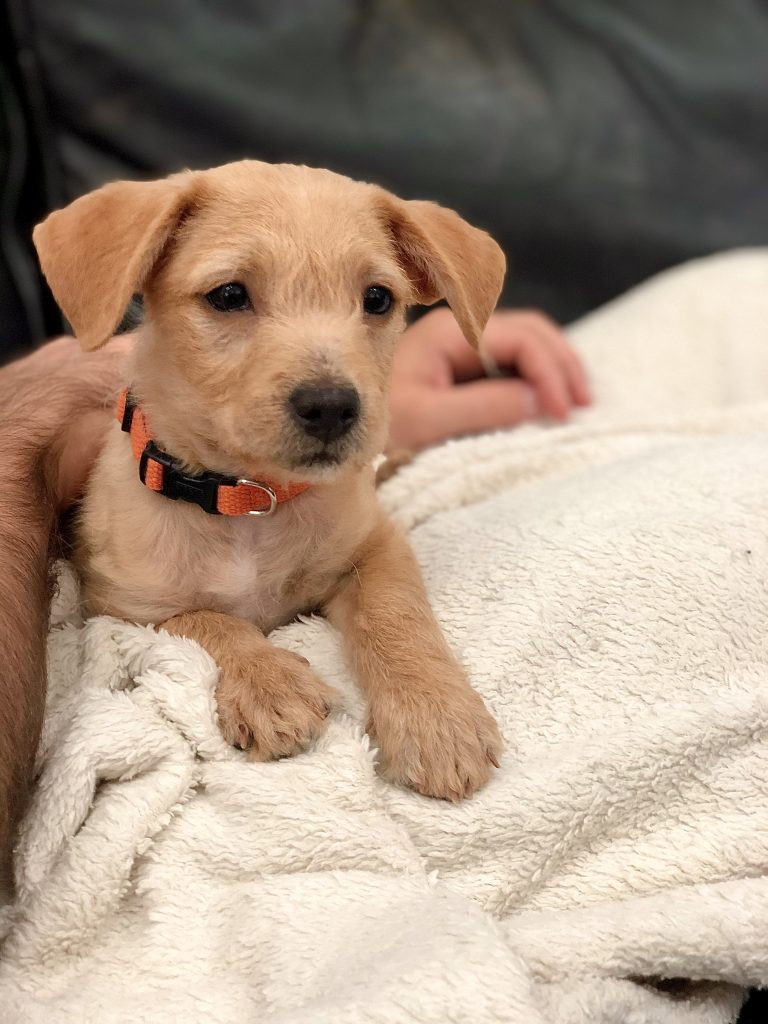 His favorite activities right now are napping and playing fetch. He's only about 10 weeks old, so he is just a baby! (He is currently waking us up every 2 hours like a baby, too! Haha.)
I am super impressed with how well he plays fetch for being so young. Check out his skills in the quick little video below!
He's a smart little guy with a lot of energy! He's already learning how to sit and come after only a few days of working with him too.
His name was originally Henri, but we renamed him as our nephew's name is Henry! We named him Milo at first, but for some reason, my husband and I could NOT remember that name when we were calling him to come. So, we tried again with "Buddy," as we have been calling him our little buddy all week anyways. This time, his name stuck!
I tried to do a little photo shoot with him in the backyard, but getting him to sit still long enough to take an OK photo is not easy yet, haha. I'll have to practice some more! (Or maybe just start doing videos of him instead?)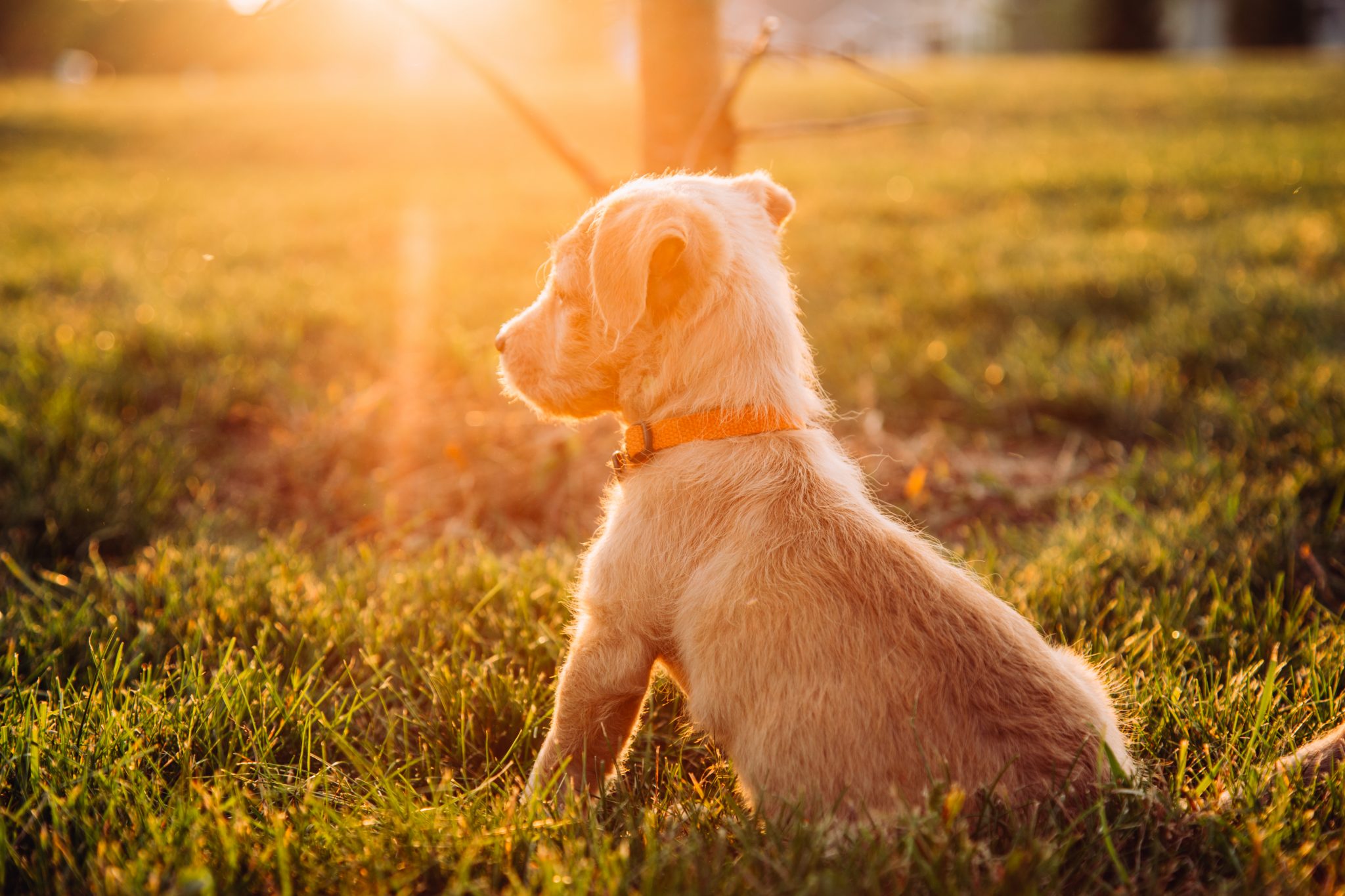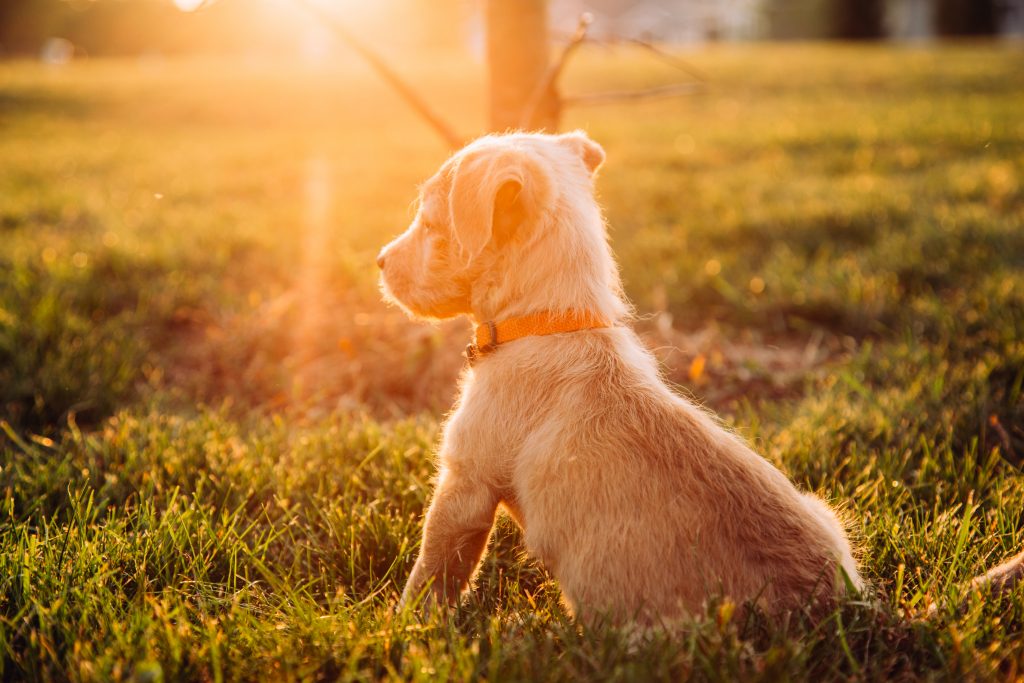 We've gotten a lot of questions about how Miss Kitty is liking him… and I have to say she is not the biggest fan of him yet. Fortunately, she isn't afraid of him, though, and does still go about her business as usual.
However, I am pretty sure she is plotting his murder, so we won't be leaving them alone with each other for a long time. There has been a lot of progress with her behavior toward him in just a few days, though, so we think it'll be OK. She just needs some time to adjust and extra love and snuggles.
Another question we've been getting pretty frequently is "how are we going to travel now?" And the answer to that is we made the decision to adopt a dog earlier this summer when we found out we weren't going to be moving abroad again anytime soon (this is due to all the changes with COVID). We both also won't be traveling for work hardly at all anymore either.
So, if we travel, it will be to just go on a vacation. And if it's somewhere within driving distance, Buddy is coming with! And if not, our family has offered their babysitting services for him and Miss Kitty!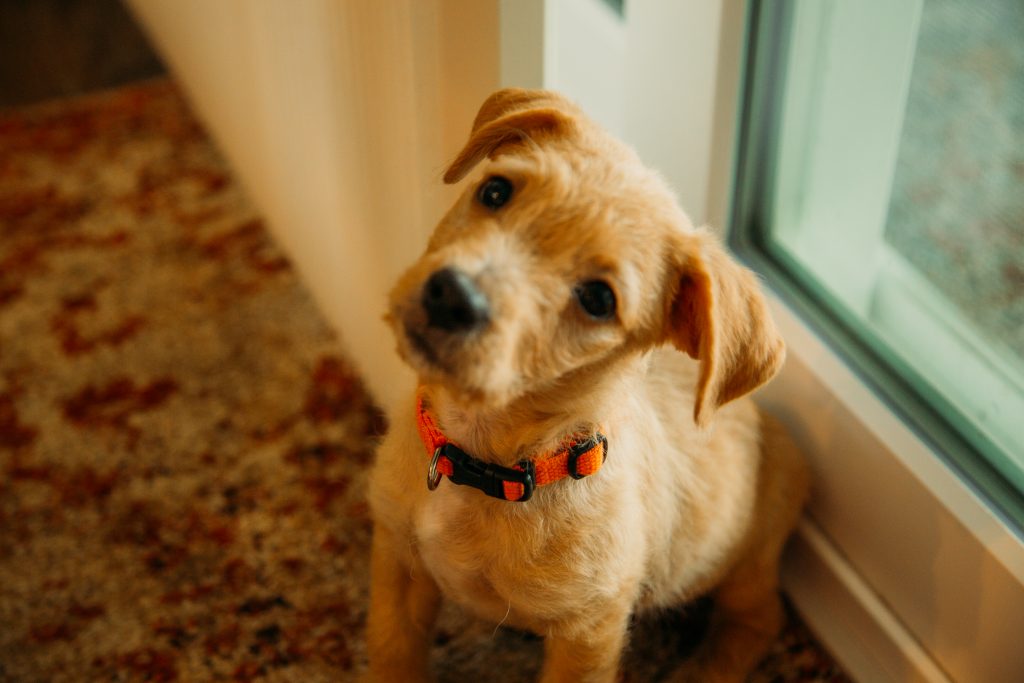 We're very excited and lucky to have two awesome fur children in our lives, now! I hope you are all up for more puppy photos and videos because I anticipate there will be a lot more on my blog and Instagram account!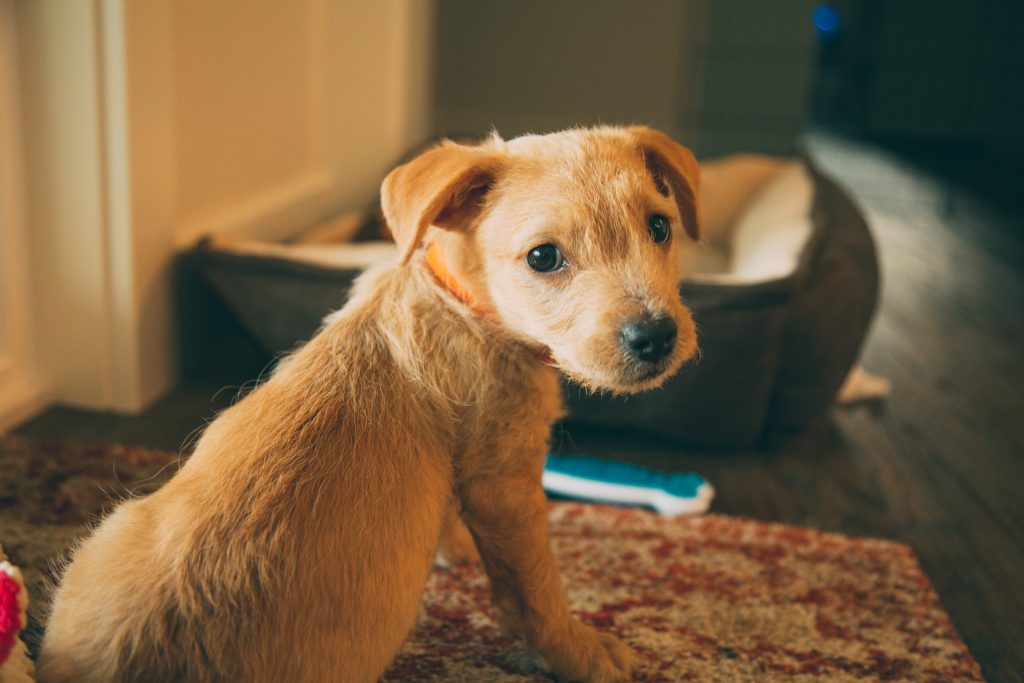 If anyone in the Appleton area is looking to adopt a dog or cat, I can't recommend Saving Paws enough! They have such an awesome facility and a volunteer staff that really cares. You can feel the love the second you walk in! I highly recommend donating to their facility as well (that's what we're doing for Christmas this year). You can see their current wish list here or make a cash donation.
P.S. I had the chance to meet Otis when we were there and watch him play with other dogs. He is such a sweet dog! He listens and does really well with other doggies. If you are looking for a dog that's almost over the puppy stage and does well with other dogs, definitely make an appointment to meet Otis!
Please enjoy a few more photos of Buddy, below!