My Favorite Ways to Tie a Scarf: Video
Thank you to Demon TZ for sponsoring this video.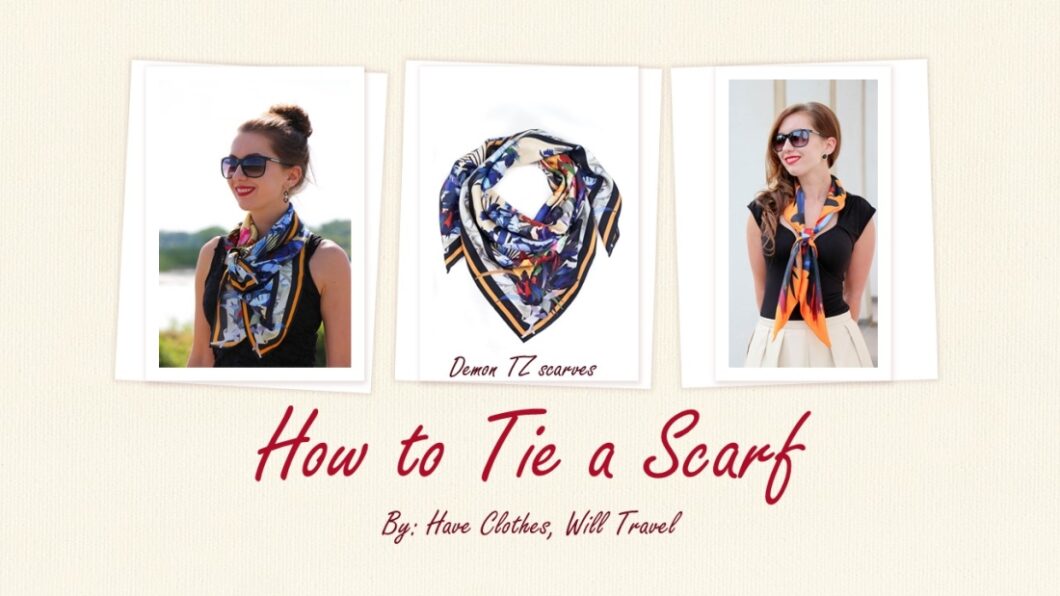 This is my first video tutorial for my blog! I'm not going to lie, it's far more nerve-racking to upload a video of myself talking than it is to post my outfit photos. I have been taking my sweet time uploading this little tutorial. But one of my goals for my next year of blogging is to start making videos to feature on my blog – to spice things up a bit and challenge myself. So, here goes nothing!
The video below is showing how to tie a few of my favorite scarf styles, and the gorgeous silk scarf in the video is from Australian based designer, Demon TZ. I've featured these lovely, bright-colored scarves in previous posts, and have had several people reaching out to me asking how it is that I tied them. All of the looks in this video will be showing you the ways I tie my scarves in my posts.
I'm very curious to know your thoughts on the video. 🙂 Let me know in the comments, and if you have any suggestions on what your would like see for future videos – fire away! My next 2 videos will be from our vacation in Cape Cod, which will include whale watching and shark cage diving! (You can click here to subscribe to my YouTube channel if you're interested!)
Where to find it:
Silk Scarf: c/o Demon TZ
Skirt: Shein
Top: ModCloth (similar)
To see my outfit post featuring the Demon TZ scarf and swan skirt in the video, click here.