My "Feeling Adventurous" Outfit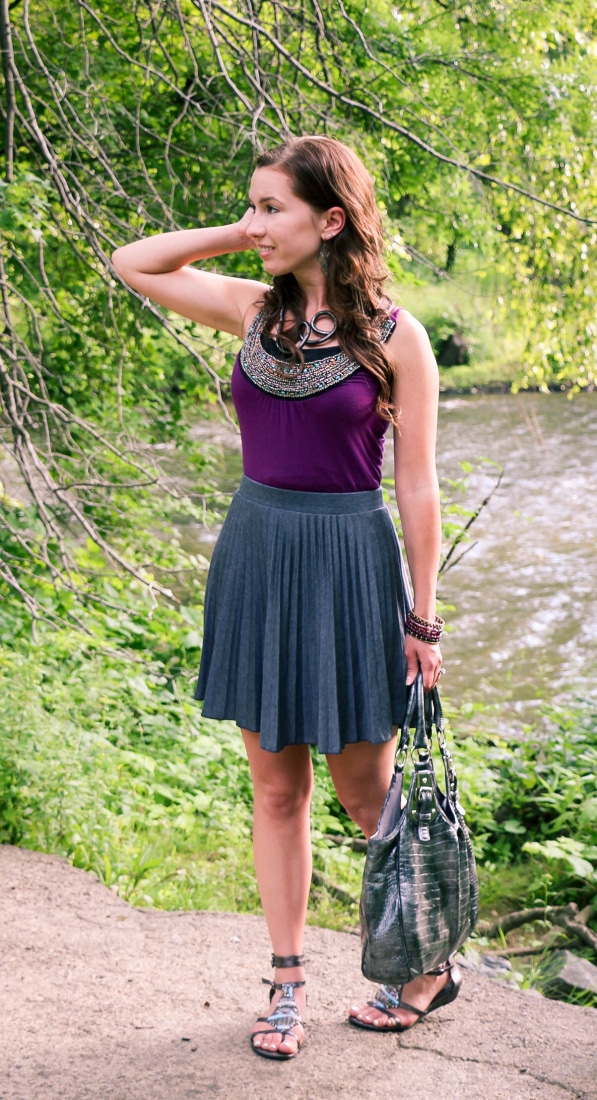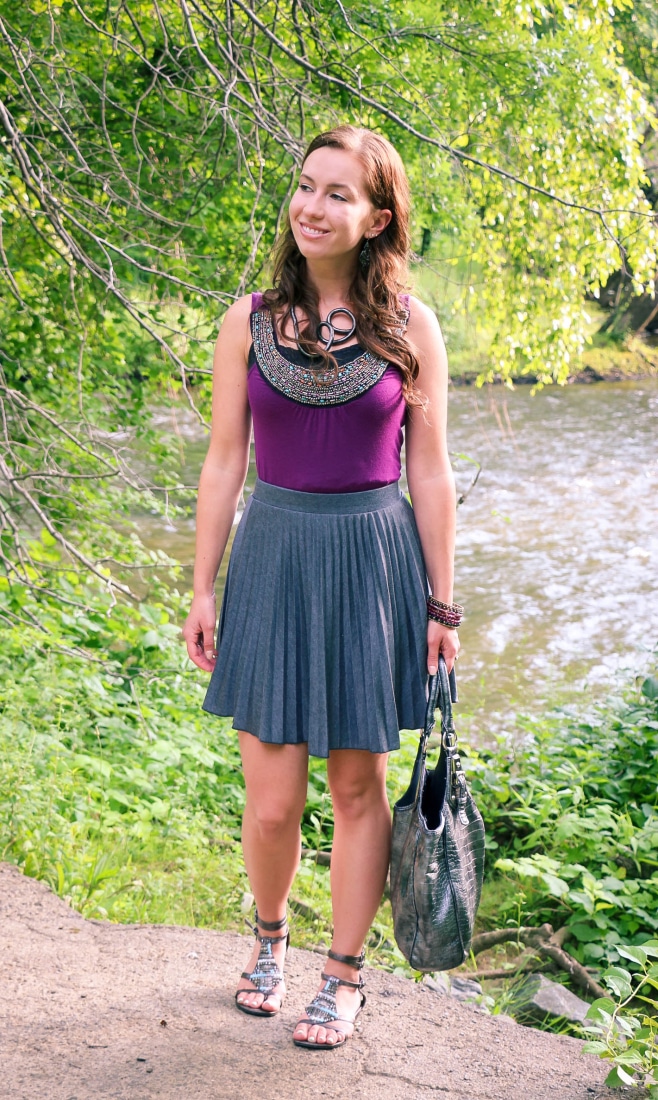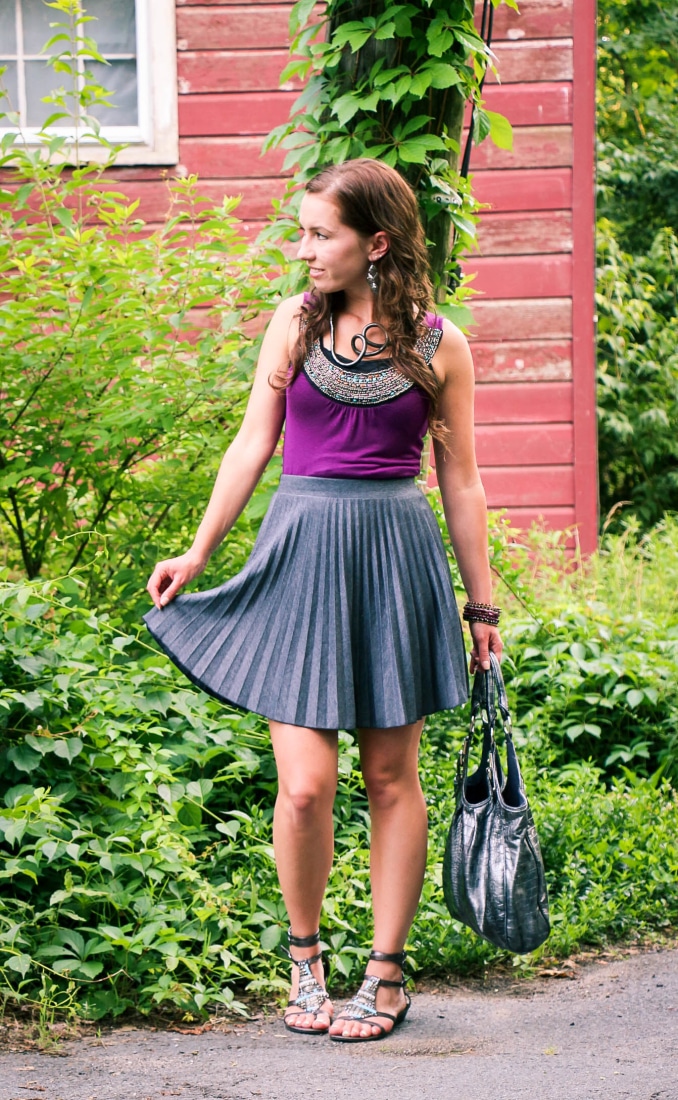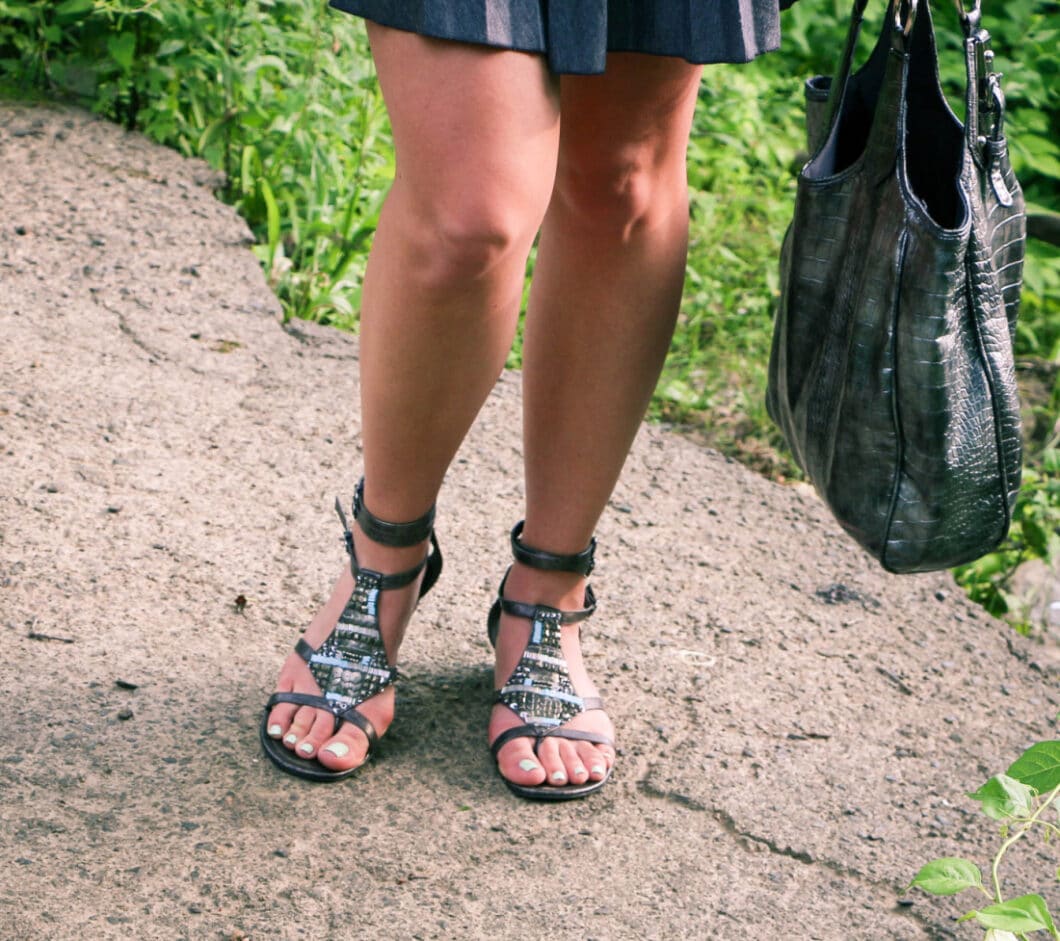 Shop the look:

The title of this outfit post makes it sound as though I went hiking through the African Safari or bungee jumping off a cliff. Which is a bit misleading, I will admit. In reality, I just went and had a beer and some pizza and then finally went to see Jurassic World (and absolutely loved it!).
But this outfit does, for some reason, make me feel as though I could go hiking through the desert or rock climbing. Maybe it's because these gladiator sandals and this skirt are so comfortable, or more than likely, it's because every time I look down at my necklace I think I have a snake wrapped around my neck. And who doesn't feel like they're living on the edge then?
I love this bendable necklace because 1.) It's different and unique 2.) I never wear it the same way twice. 3.) Every time I wear it someone asks me where I bought it from.
I honestly am not 100 percent sure on where I bought this necklace, I've had it since high school…but I think it was a Bebe outlet store. I have found some identical versions of it on Etsy, though. (Etsy is just the best.)
This whole outfit is comfortable enough for any kind of adventure, too. (OK just about any adventure, maybe not bungee jumping.) Which is great, when being out and about in the 90+ degree heat. I am just not getting any more used to how hot and muggy it is here in the summer! I had no idea the East Coast had such hot summers! And I was told this one is actually a cooler one – jeez! It's 60 degrees Fahrenheit back in Wisconsin. Haha.
Now I'm curious, do you have an outfit or accessory that makes you feel a little more adventurous? Let me know in the comments!
Where to find it:
Necklace: Etsy
Skirt: ModCloth
Sandals: Coconuts by Matisse (Similar here)
Top: Maurices (similar)
Purse: DSW (similar)