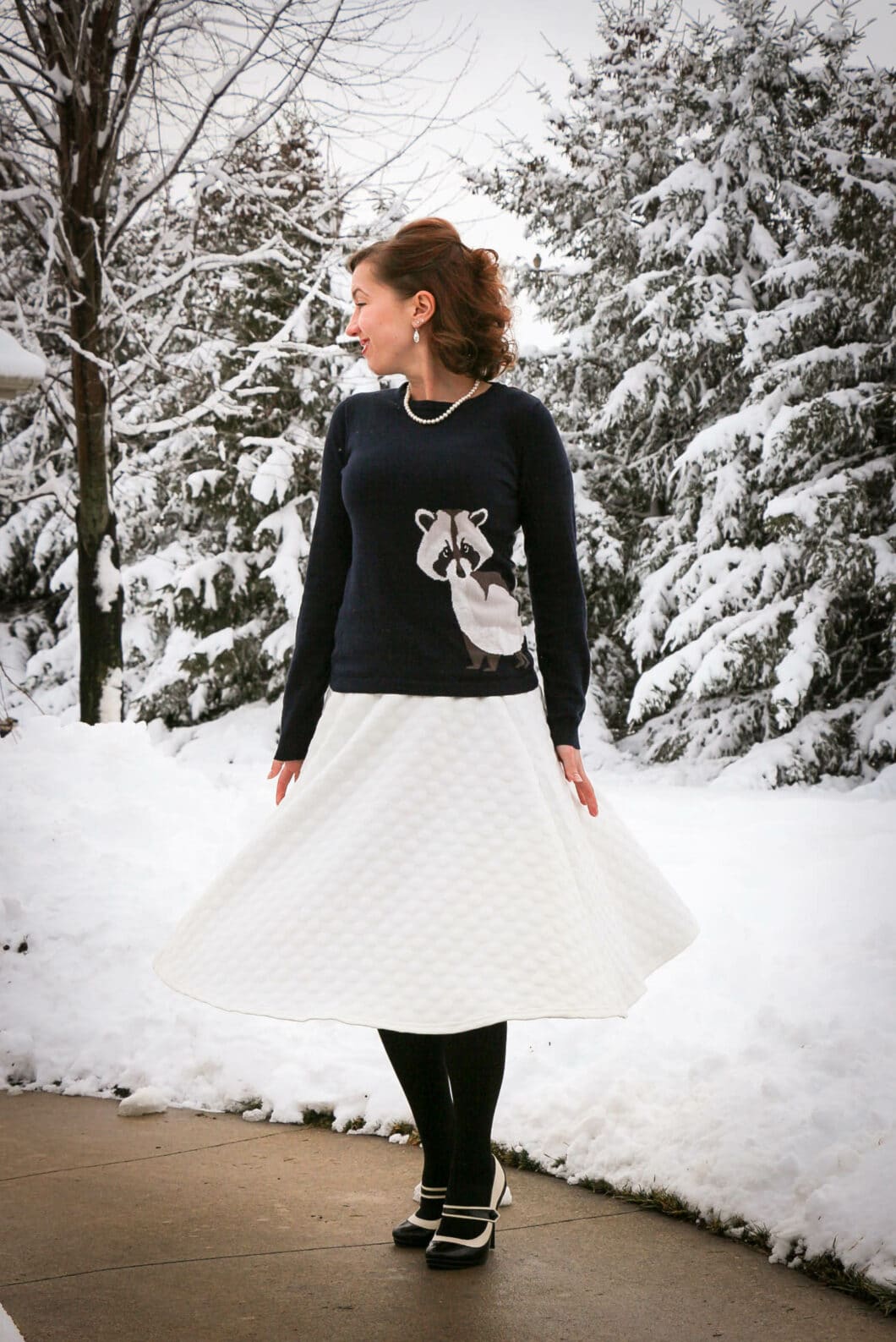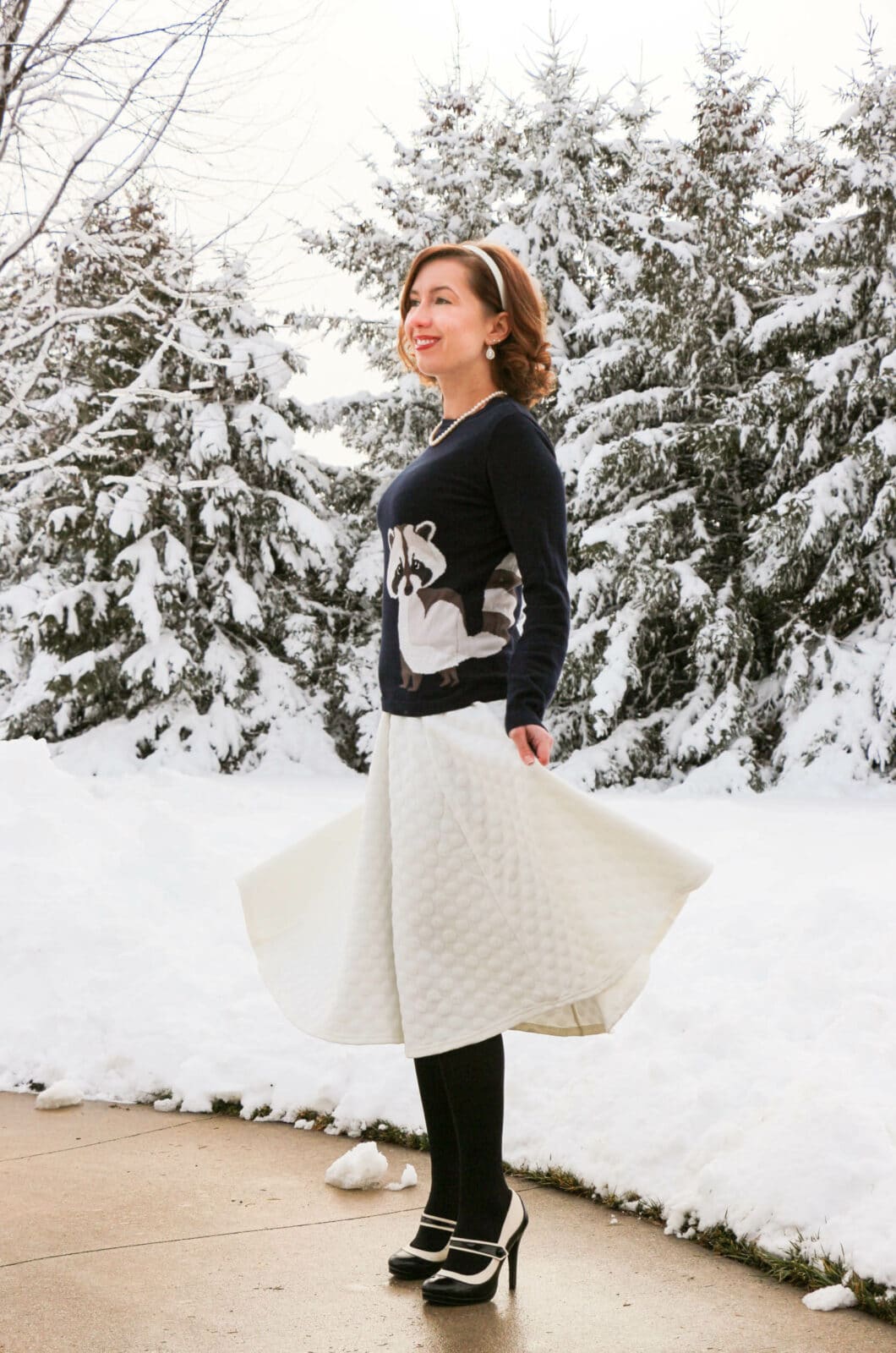 Shop the look:

How can you ever have a bad day, when you're wearing a cute critter sweater? They always make me smile! Every time I wear this charming raccoon sweater, I'm reminded that I should probably have more of these novelty sweaters in my wardrobe.
Fortunately, Sugarhill Boutique has no shortage of these critter sweaters (or jumpers, whatever you want to call them). And I love this sweater not just because of the cute little raccoon, but also because it's comfortable and not at all picky. I own entirely too many sweaters that are scratchy! (Why did I ever buy those? And why does anyone make them?) The only negatives with this raccoon sweater are 1.) I bought it from ModCloth on clearance, so it's no longer available 🙁 2.) Because I bought it on clearance, I could not exchange it for a different size. Unfortunately, this sweater seems to run a little small. I'm usually a size medium in tops, but I feel I could've used a large. (Something to be aware of if you ever order a Sugarhill Boutique sweater.) But, oh well!
The back of this sweater is my favorite part of it. Haha. How fun is that tail?
On a side note, this might be the first post with twirling pictures that I didn't have hardly any good bloopers to share with you guys. I, unbelievably, didn't look like a lunatic in 90% of the photos. Could it be? Is my twirling improving? I'm thinking I may have just gotten lucky this day. Haha. (If you do want to see twirling blooper photos, though. Check out this post and and this post.)
What are your thoughts on critter sweaters? And do you own any from Sugarhill Boutique? Let me know in the comments!
Where to find it:
Sweater: Sugarhill Boutique (similar)
Heels: ModCloth (similar)
Skirt: ModCloth (similar)
Tights: c/o* Kushyfoot
I think this cat sweater is going to be my next critter sweater purchase. 🙂 (This one looks like it runs a little bigger, too.)