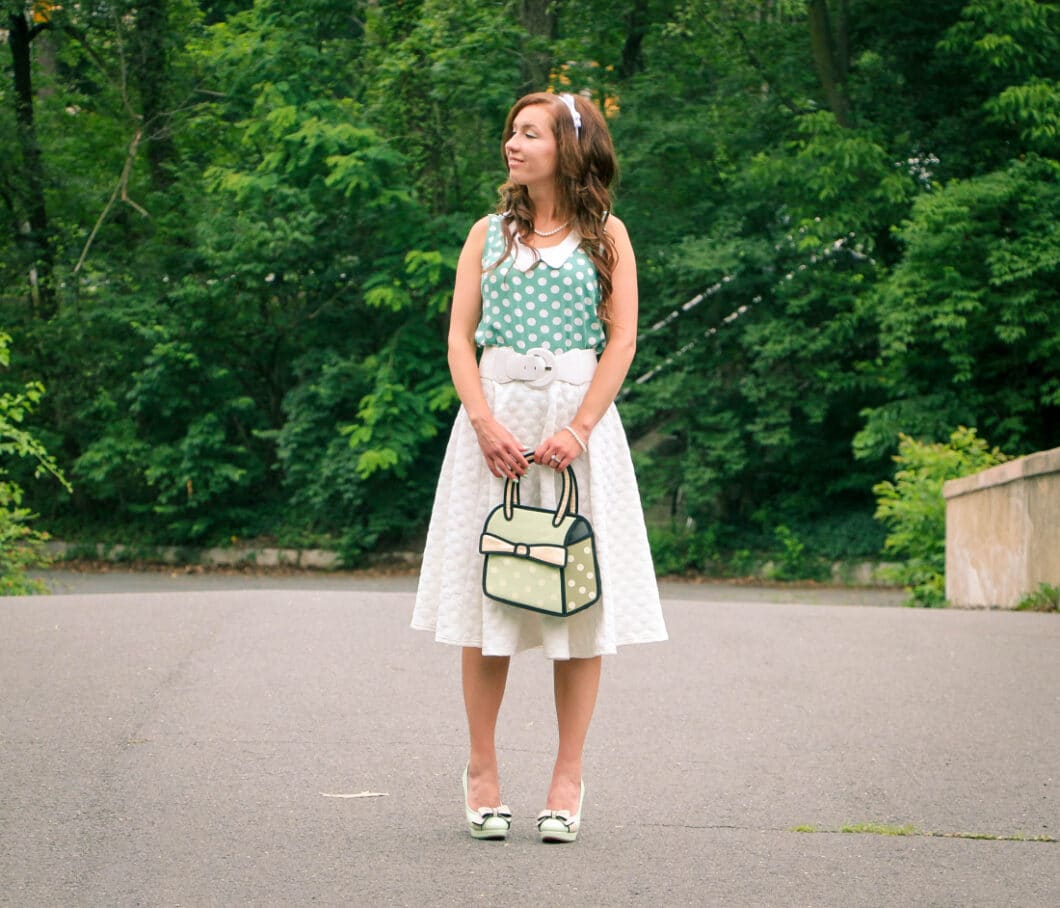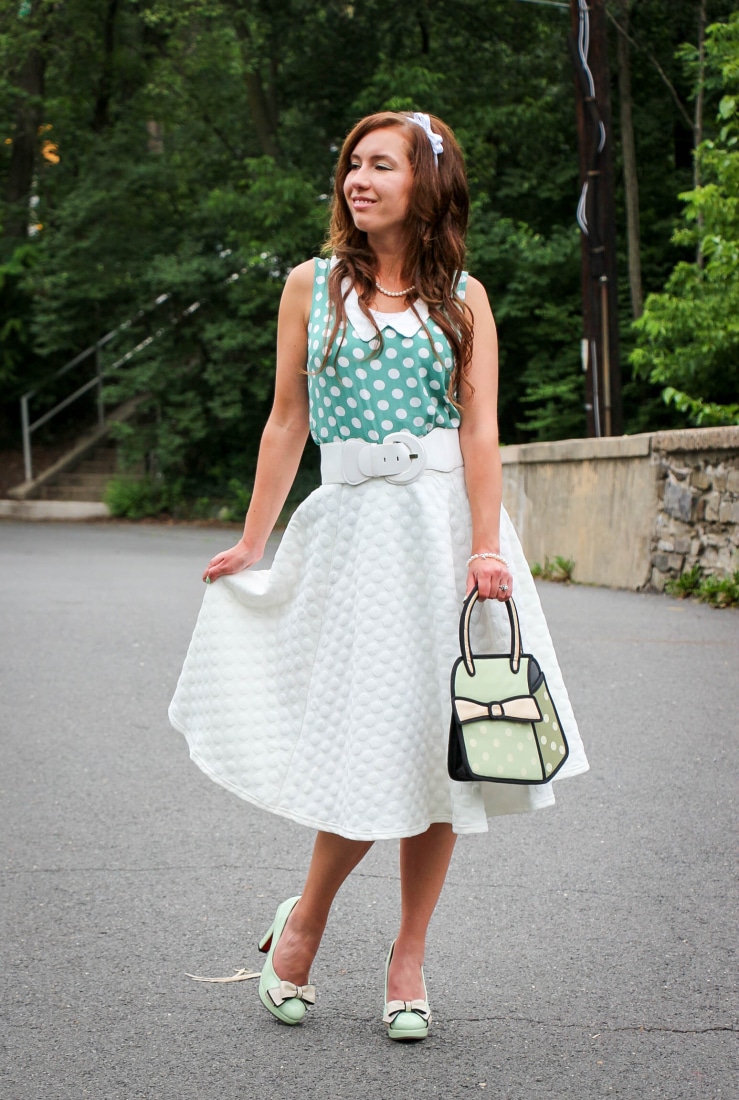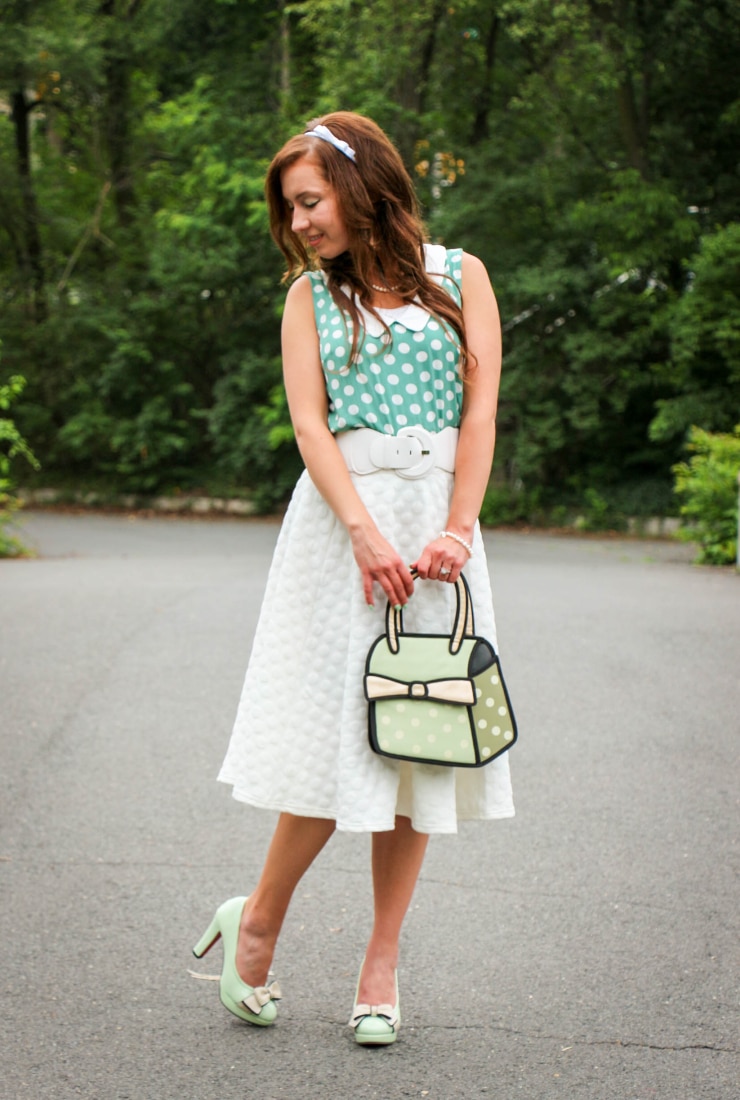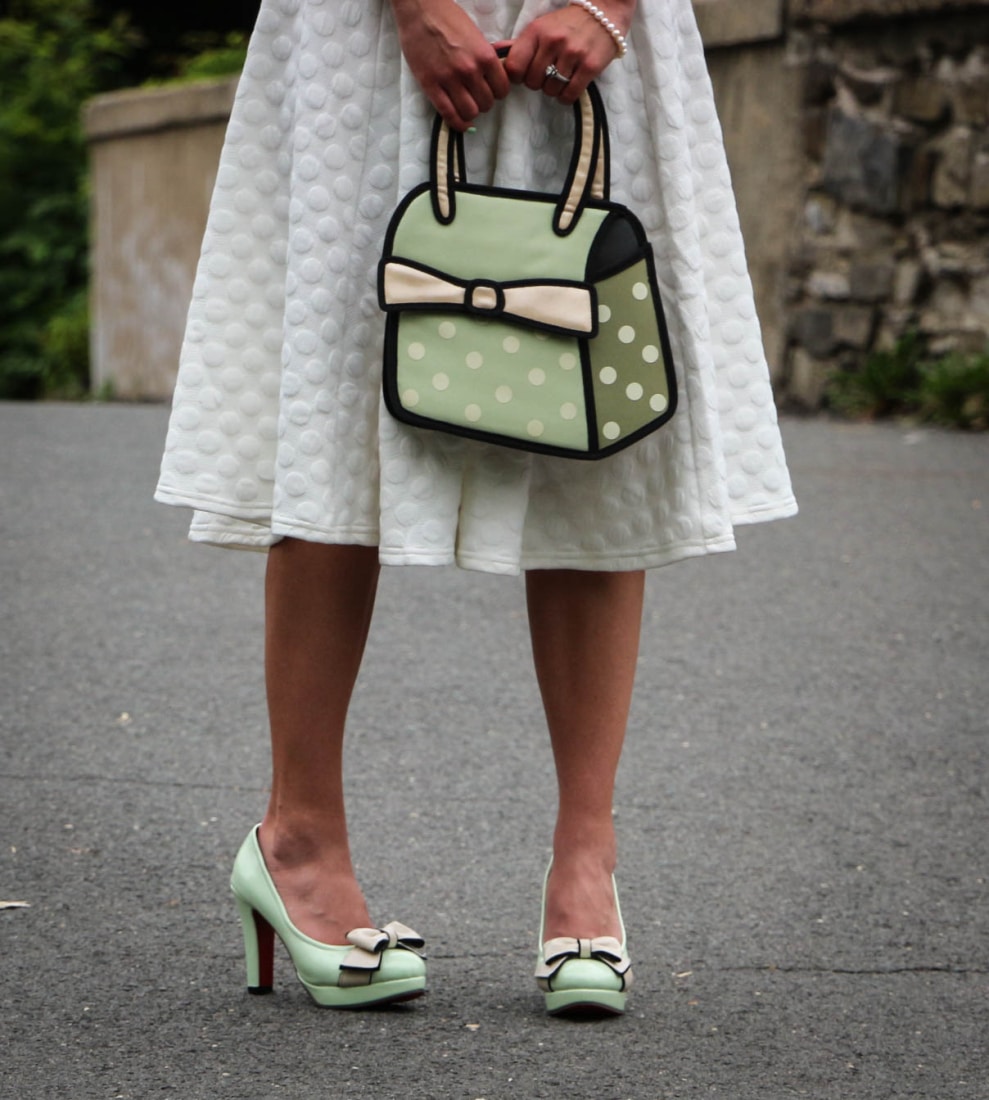 This is an outfit I can't take credit for putting together. My husband and friends all had a hand in this one. My husband had bought me this awesome Jump From Paper purse for my birthday, and then went shopping for this skirt and top, so, I would have an outfit to match my new little purse. (He's a keeper!) My cousin, Mandie, and friend, Ashlee, both sent me links to these awesome heels I am wearing…they had immediately thought how well they would match my Jump From Paper purse. And they couldn't have been more right!
These heels and my purse were made for each other! And you may not believe me by looking at them, but these heels are the most comfortable pair of heels that I own. They are also by far the easiest to walk in (and attempt to twirl in, there will be blooper photos at the end of the post!). I was a bit nervous ordering them off LightintheBox, just because I had never heard of it and the site looked a little sketchy. However, I had no issues ordering from them. Some of the reviews also said that they had sizing issues with these heels, but this was not the case for me. I am usually between a 7 1/2 and an 8, and usually go with an 8 when ordering heels that do not come in wide. I ordered an 8 in these and they fit me perfectly.
I guess I can take credit for one part of this outfit. I had unknowingly picked up this OPI nail polish that matched everything perfectly. And I just wanted to show off how much better I'm getting at painting my nails. Haha. (But please excuse my disgustingly frizzy hair. It was a horribly humid day to run out of hair product! Haha.)
This is a skirt that I love to try and twirl in. However, I'm not very good at it…and it's been a while since I included blooper photos. So, at the end of this post I will include a few of my failed attempts at twirling…and a couple pictures of when a low flying plane scared me. Enjoy!
Where to find it:
Purse: Jump From Paper (It's on sale!)
Heels: LightintheBox
Skirt: ModCloth (similar)
Top: ModCloth
Belt: Tiger Lily Boutique
Nail Polish: OPI "That's Hula-larious"
Headband: Icing (similar)
Ring: Etsy
Pearls: Gift
Blooper Photos