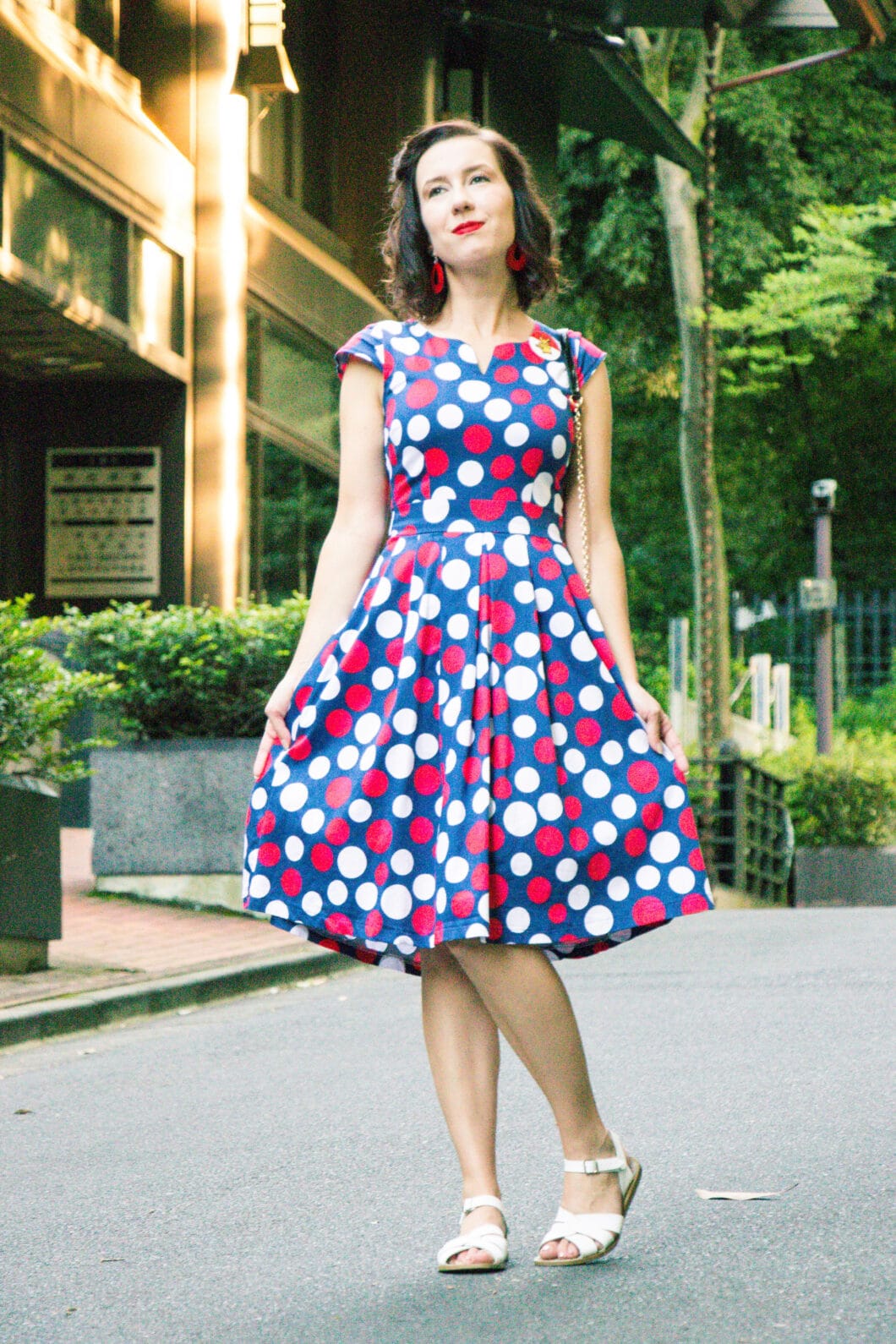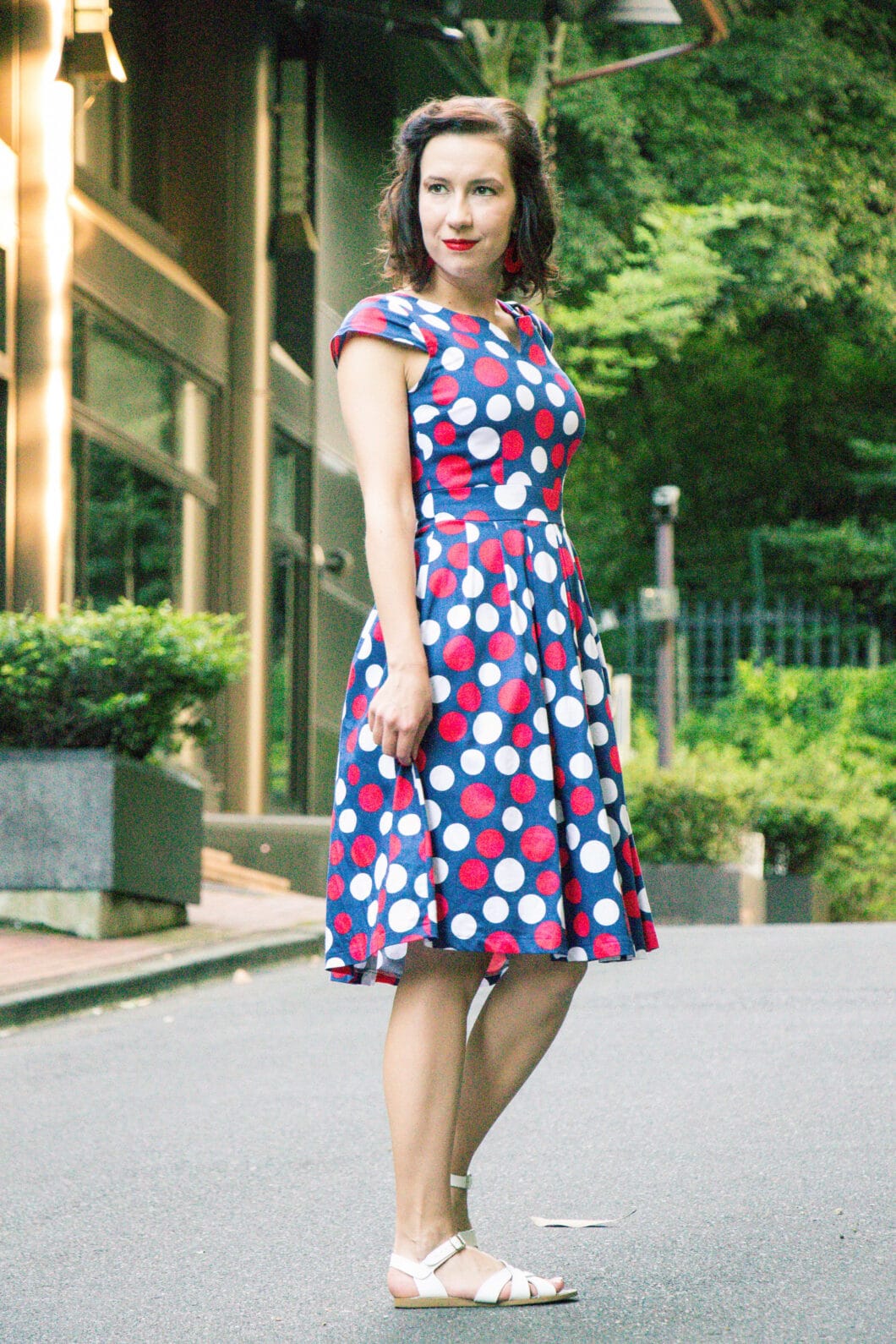 There is just no such thing as too many polka dot dresses! I'll always have a soft spot for floral prints, but there's nothing like a polka dot print to really make me swoon. And if the polka dot dress happens to be midi length…I just can't resist! (And unfortunately, this exact dress isn't available anymore, but I've linked to several similar dresses above…that I also wouldn't mind having in my closet!)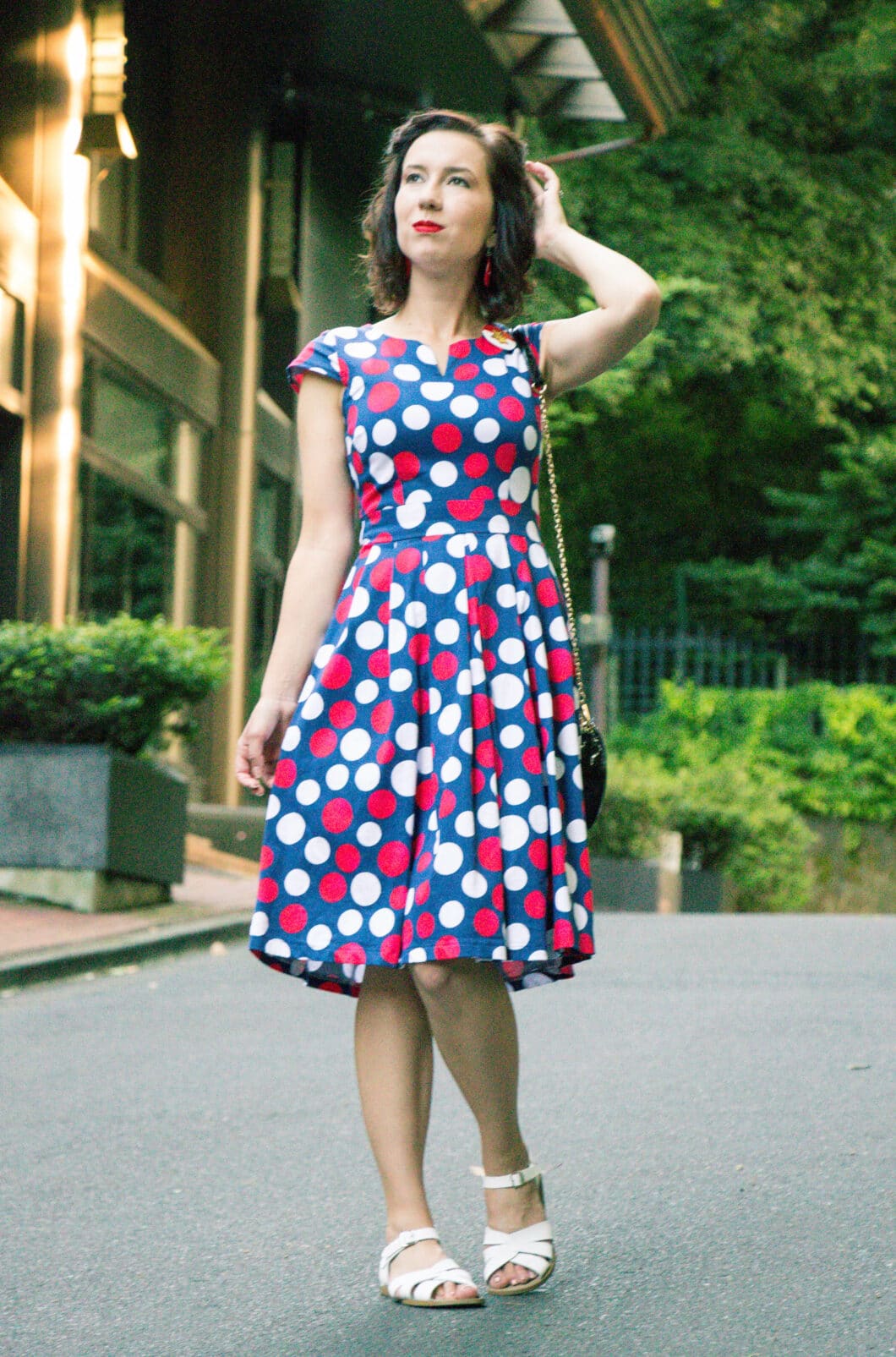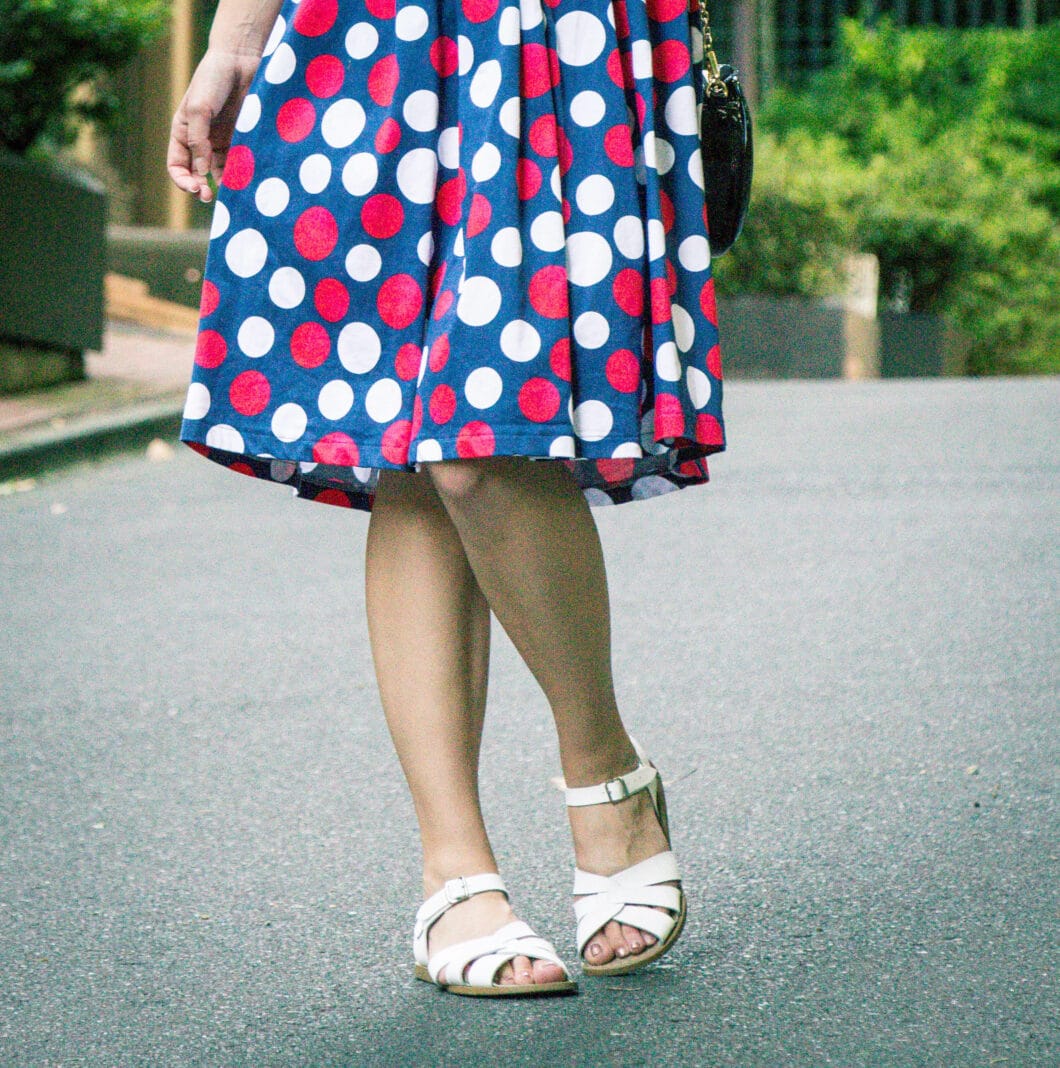 This is a dress I feel could benefit from a petticoat, though. I don't know why, but for some reason, I've been incredibly chicken to buy one. However, my friend, Kara from The Dressed Aesthetic, just wrote an amazing post about how to buy the perfect petticoat. (Click here to see it, it's really helpful!) She's convinced me that I just might have to take the plunge and get one…and much to my delight, I can order some quality ones (Malco Modes) through Amazon! Nothing makes me happier than getting that 2 day shipping, haha.
To be perfectly honest, when I took these photos, I was really tired and a wee bit crabby…and I didn't think to ask my husband to snap a picture of my Pikachu brooch up close. So, this photo is from a previous polka dot dress post (like I said, you can't have too many) featuring my lovely brooch. I wanted to briefly mention it because its maker, the JollyHollieDay shop on Etsy…just released a whole bunch of new Pokemon brooches! She even has the option now to customize your own Pokemon brooch! I own a few brooches from this shop, and I will definitely be ordering another Pokemon one…I just have to decide which one (or ones), to get. Narrowing it down will be hard, especially because her prices are so affordable!
Which Pokemon brooch would you get? (If you're a fan.) And has anyone else bought a petticoat? How was your experience? Let me know in the comments!
Where to find it:
Dress: c/o* Lilee Fashion (No longer available. Similar here, here, here & here.)
Pikachu brooch: JollyHollieDay
Sandals: Salt Water Sandals
Lipstick: Stila Stay All Day Liquid Lipstick
Don't forget! I'm holding a giveaway with Makemechic for my 2 year blog anniversary! Click here to enter!
*c/o = courtesy of, meaning the company gave me the product to be used on my blog, and I did not pay for it. All opinions are my own, and I am not being compensated for a positive review.