Pokémon & More Polka Dots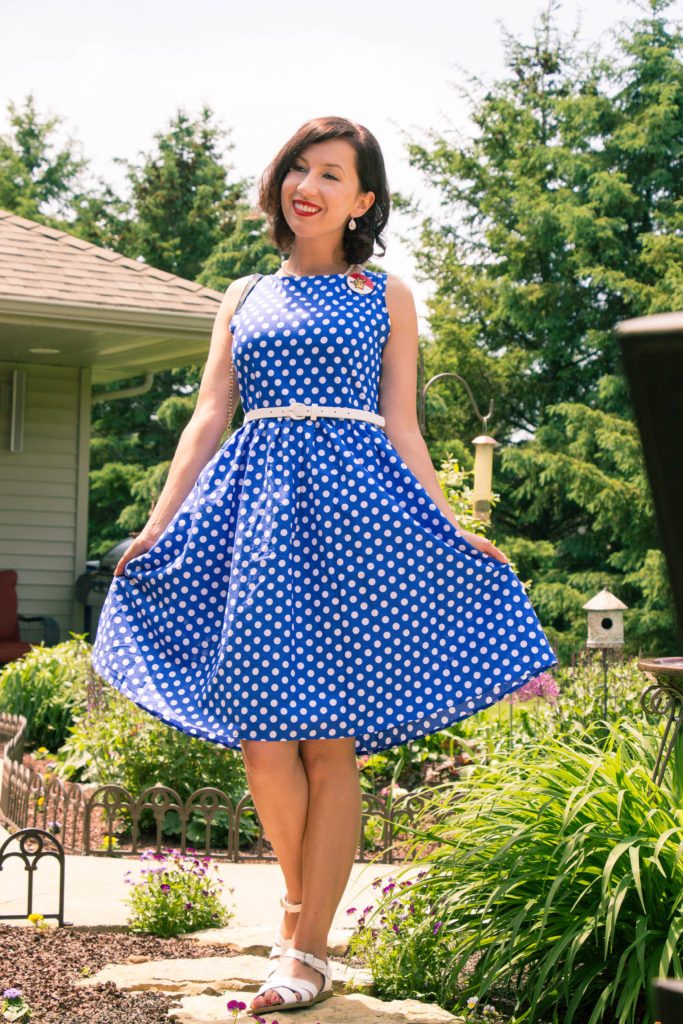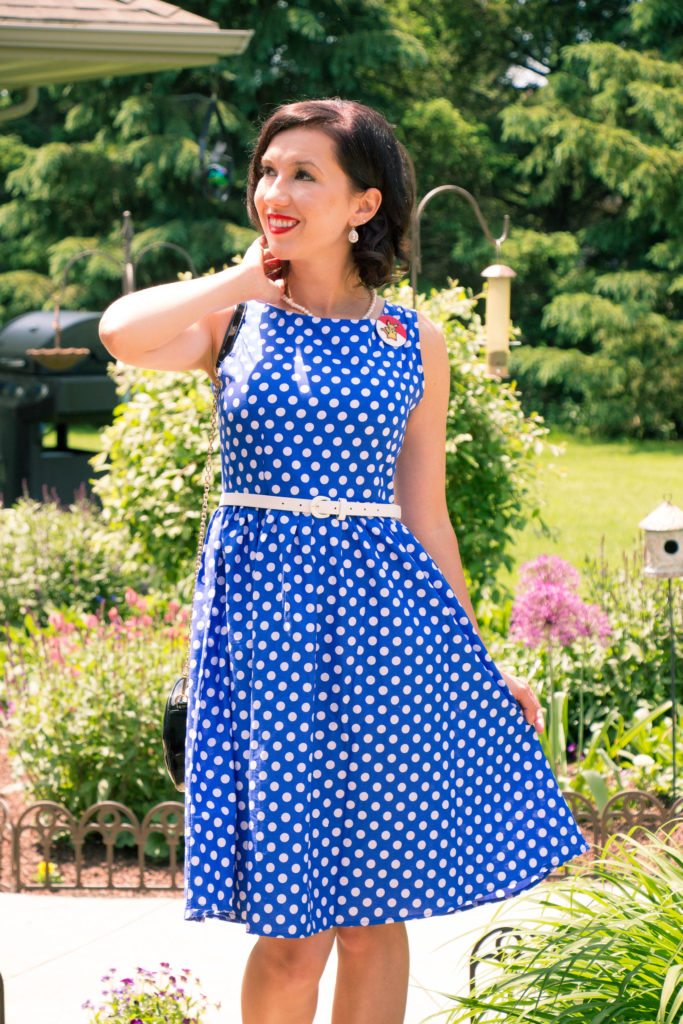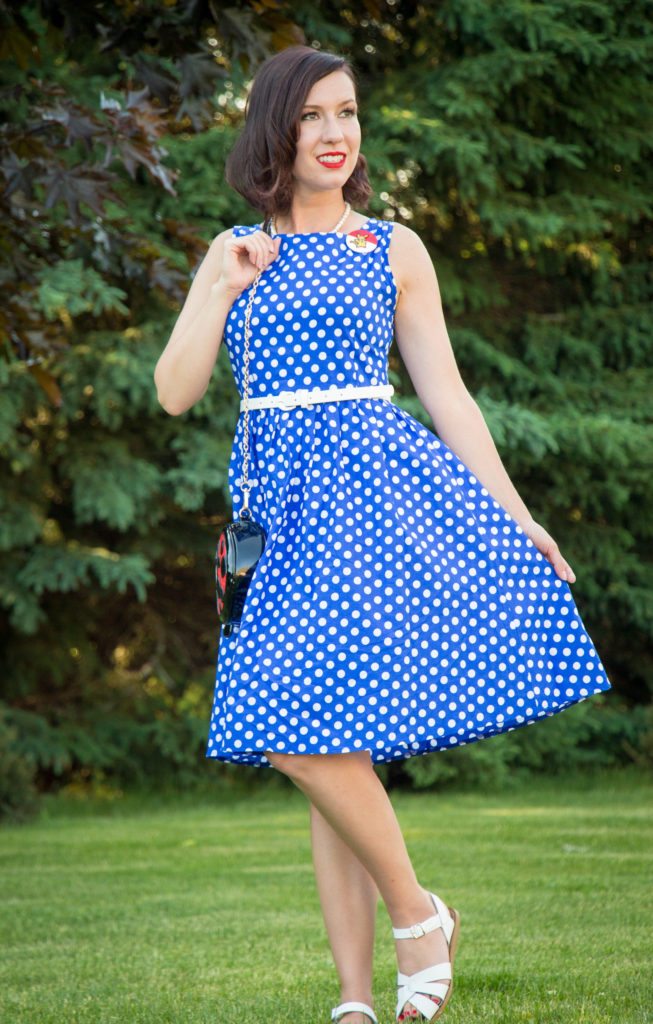 Dress (Similar) | Sandals | Bag | Necklace | Brooch
I have been on quite the polka dot kick lately. (Ok, I am always on a polka dot kick!) I think I've worn polka dots in every outfit post I've done for the past three weeks. Haha. I broke this polka dot dress from Shein out this weekend when I visited our local zoo!
The NEW Zoo in Suamico is awesome for so many reasons. I'll do a separate post featuring it tomorrow, so, I don't have too many things going on in this post. But look how close you can get to the giraffes in the photos below! It's such a neat experience! And it only costs a dollar for a piece of lettuce to feed them. 🙂
This dress is only $16…and for that price I wasn't entirely sure what I was going to get quality-wise. But once again, I was very happy with Shein! This dress is very light and breathes well – it was perfect for wandering through the zoo on a hot day. I really love the shape of it too.
My only complaint about this dress is that it does come with a cute belt…but there are no belt loops on the dress! I actually rolled some tape up and taped the belt so it didn't look funny.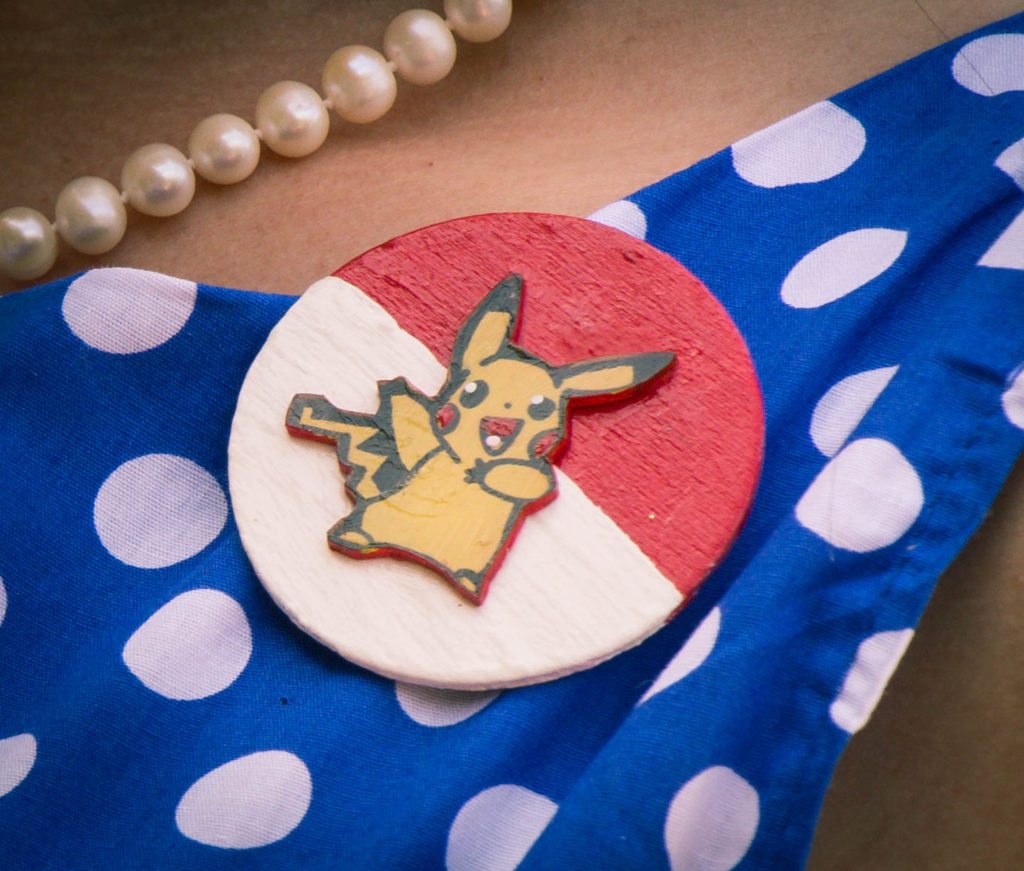 I also love how well it matched my Pikachu brooch! Did anyone else play Pokémon cards when they were growing up? I had one heck of a collection. Haha.
My brother and I collected them with my cousins and pretended we knew what we were doing with them. But we did know the holographic cards were "worth money" even if we never sold them. Haha. I actually still have mine in a box in storage. I just can't part with them!
Did anyone else collect Pokémon cards growing up? And does anyone else share my love of polka dots? Let me know in the comments!

Where to find it:
Dress: c/o* Shein (Sold out. Similar here)
Brooch: JollyHollieDay
Sandals: Salt Water (I'm seriously going to buy them in every color – so comfy!)
Purse: Amazon

*c/o = courtesy of, meaning the company gave me the product to be used on my blog, and I did not pay for it. All opinions are my own, and I am not being compensated for a positive review.