A Day at the NEW Zoo in Suamico, Wisconsin
Looking for a fun day in Northeast Wisconsin? Check out this post featuring the NEW Zoo in Suamico! It's such a lovely way to spend a summer day.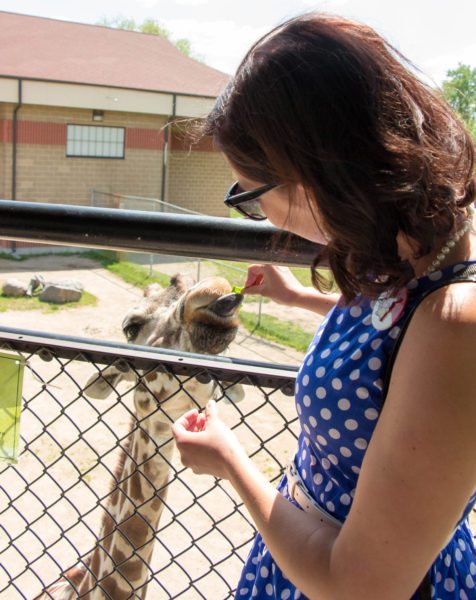 By the time you all are reading this post, I will be on my way to Tokyo. That is really crazy to think! I'm not going to lie, either…the nerves are really starting to set in! Haha. It's also starting to set in that I will really miss being so close to family and friends. My husband and I had gotten quite used to seeing those we love by just hopping in the car and driving to see them. It will be a bit more of a journey now. But we'll be visiting again in August – which really isn't that far away! And before I get all emotional and weepy, let's look at some photos of cute animals…shall we? (Again, if you missed my announcement about our moving adventure, click here. Also, if you want to get more updates than just my Monday, Wednesday and Friday blog posts…follow me on Instagram by clicking here. I'll be updating that account frequently!)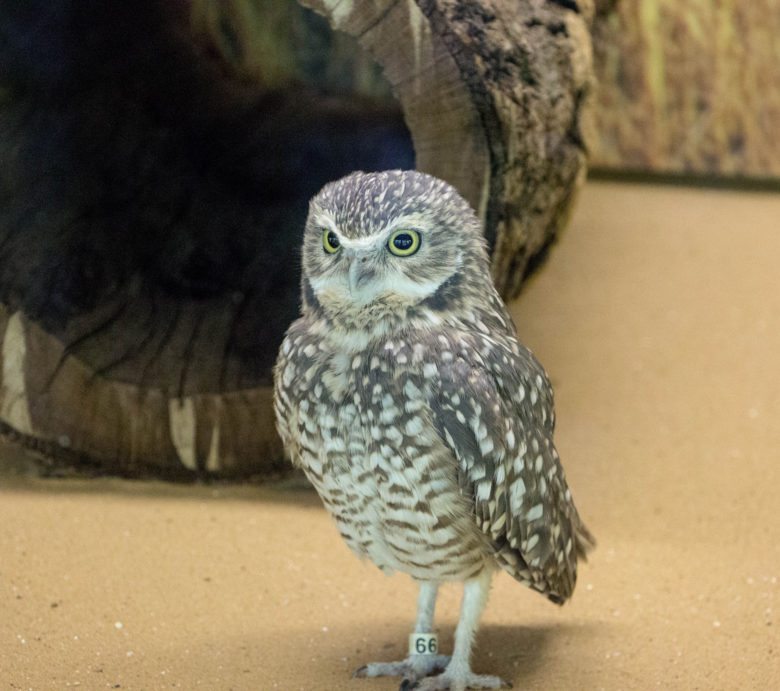 These photos were taken a couple weekends ago when my husband and I went to the NEW Zoo in Suamico, Wisconsin. I have been meaning to share them ever since, but as you've probably noticed, things became a little crazy around here! So, here they are! I really wish I had more to share, but the day we went was abnormally hot for this area and time of year…so, many of the animals were hiding in their homes. I really wish I had some photos of the zoo's red pandas and their new baby otters – these guys are so cute! I did, however, take a ton of peacocks photos, haha. They were really being showoffs!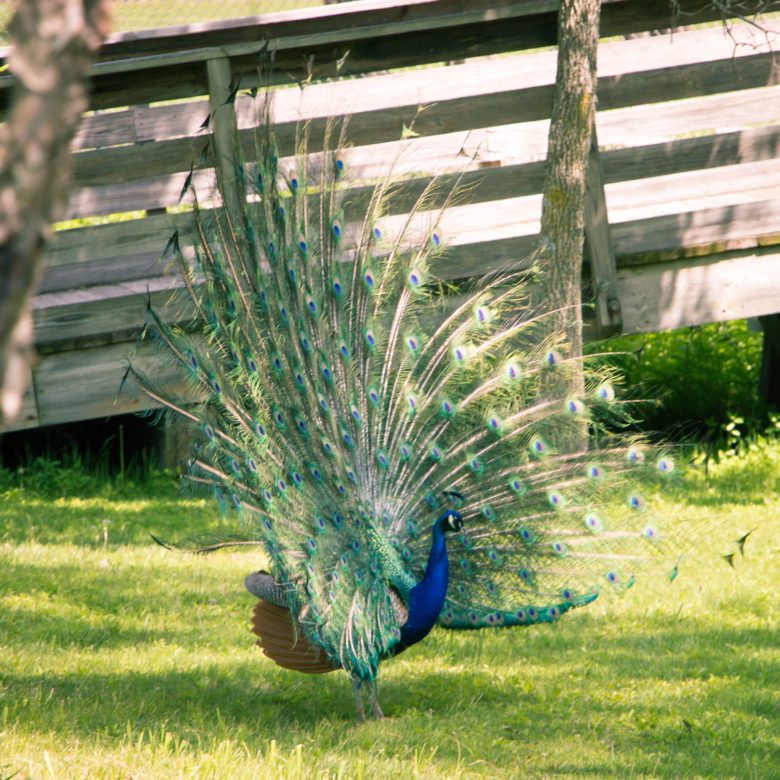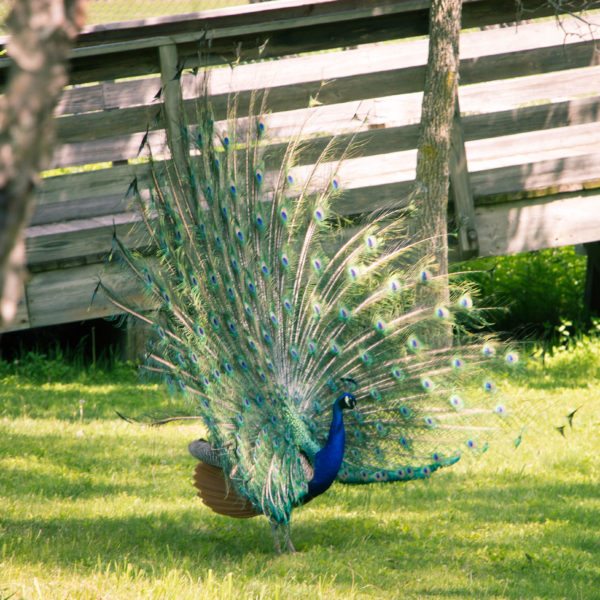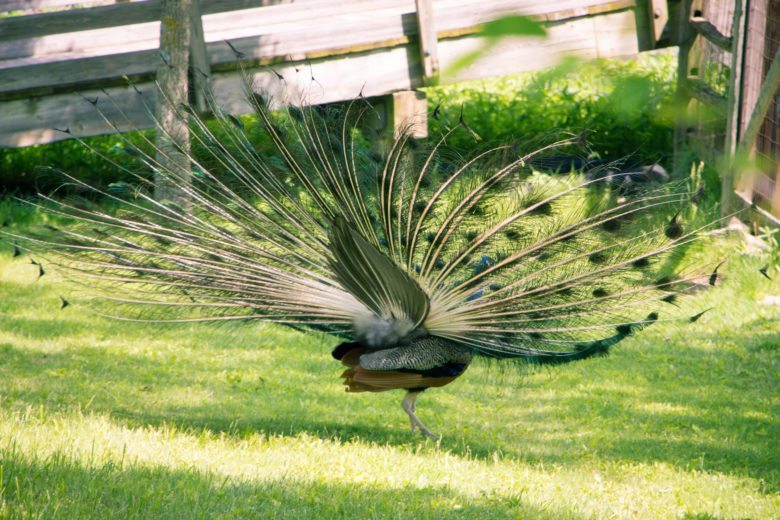 The peacocks roam freely around the zoo – it's so fun to see them walking by! And the NEW Zoo is an especially unique zoo because they let you feed their giraffes! I had been to one other zoo that allowed me to do this…and it was like night and day. The other zoo, the staff was incredibly rude and rushed us away from the giraffes as quickly as they could. However, at the NEW Zoo, the staff is so friendly, and they let you spend us much time petting and feeding the giraffes as you would like. You aren't rushed at all, and it's only a dollar to buy a piece of lettuce to feed them! (Click here to see the giraffe feeding times, they are on the right side of the page.)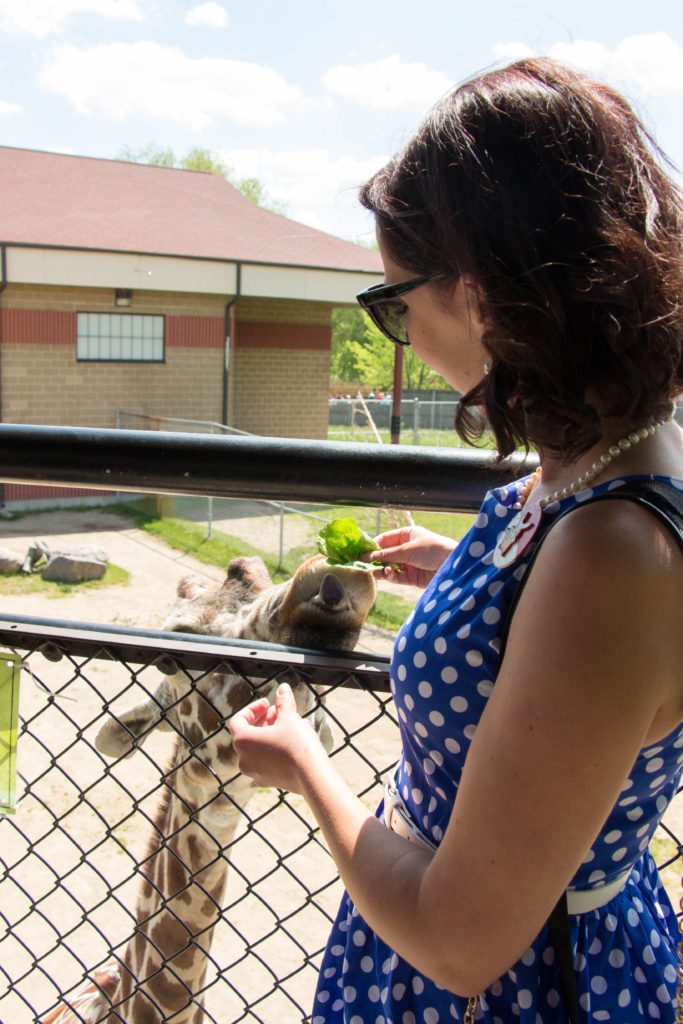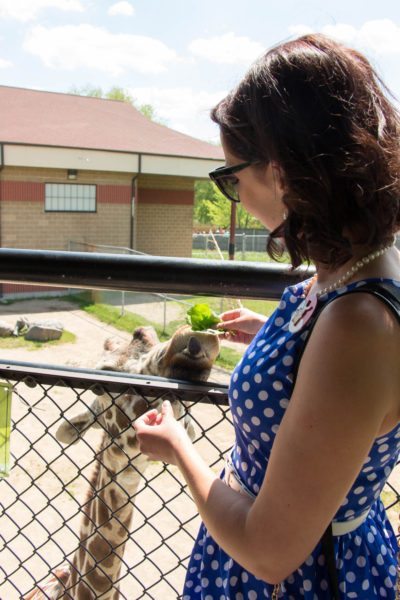 I always love seeing the tortoises at the NEW Zoo, as well. They have two and their names are "Al" and "Tootie." I think this is Al pictured below, and Tootie was inside enjoying the little pool they have for them.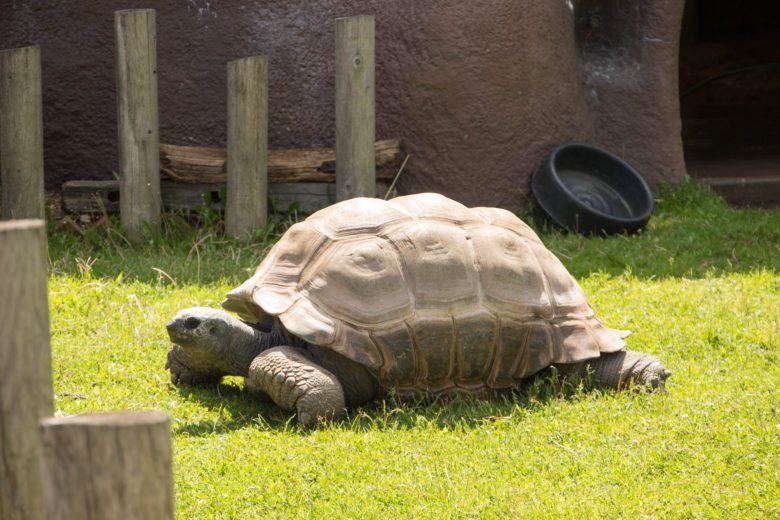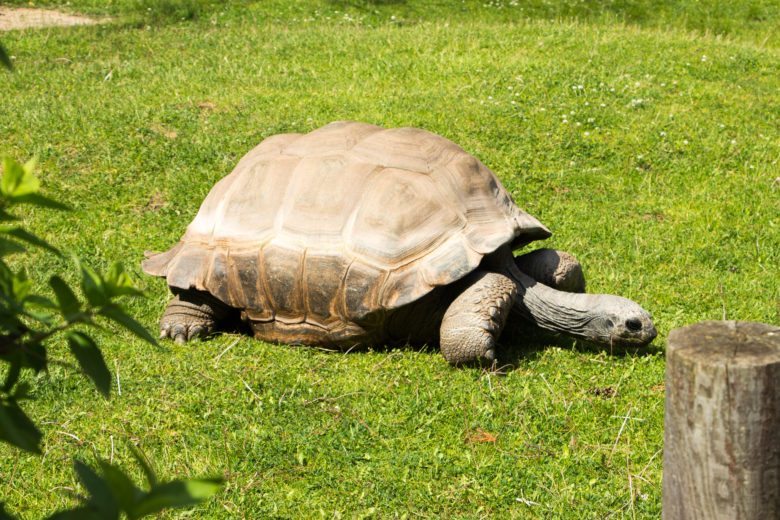 The black bear was also enjoying his pool that day – it was so cute to see him playing in it!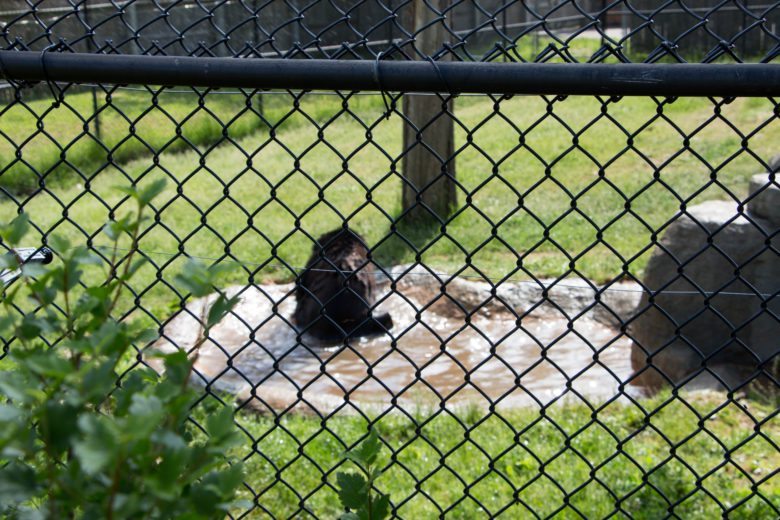 And the lions just slept through the heat! They hardly moved the entire time we were there.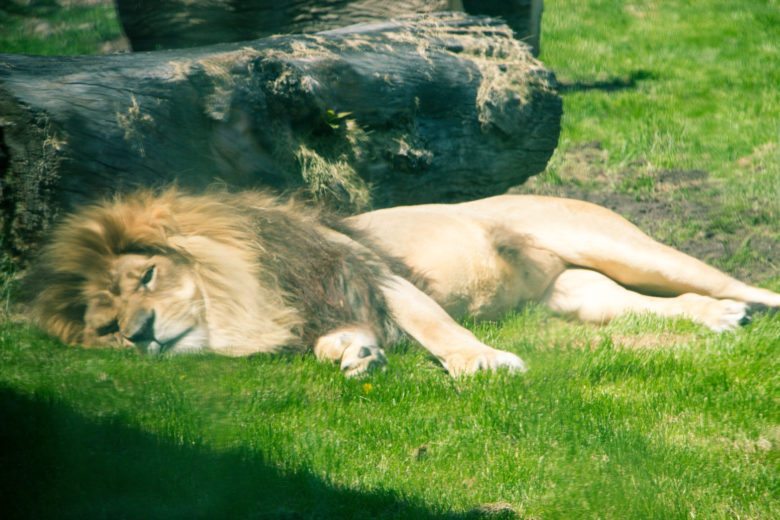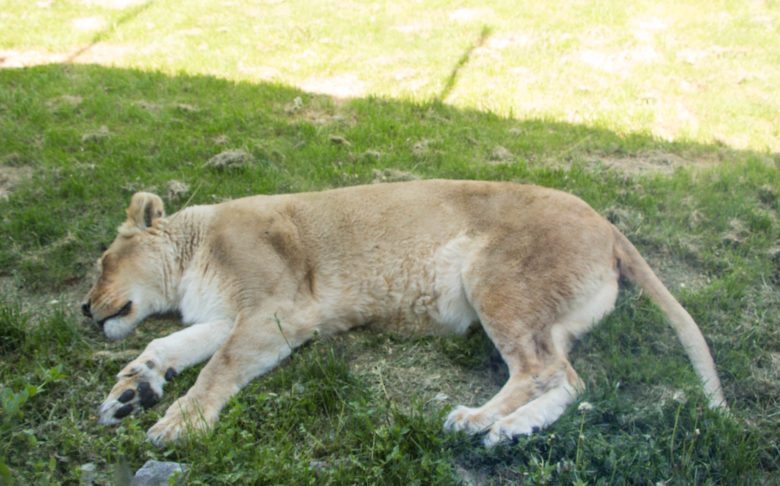 If you live the Green Bay area, the NEW Zoo in Suamico is such a wonderful place to visit at this time of year! Click here for more information, and if you're able to attend..definitely check out their "Feast with the Beasts" event in August. (Local restaurants have stands set up throughout the zoo, so you can eat yummy food while you visit the animals. It is so much fun!)
Has anyone else visited the NEW Zoo? And if you're not from the Green Bay area, do you have any awesome zoos near you? Let me know in the comments!
I have a few more photos to show off, below, too!