Nina of "A World of Dresses"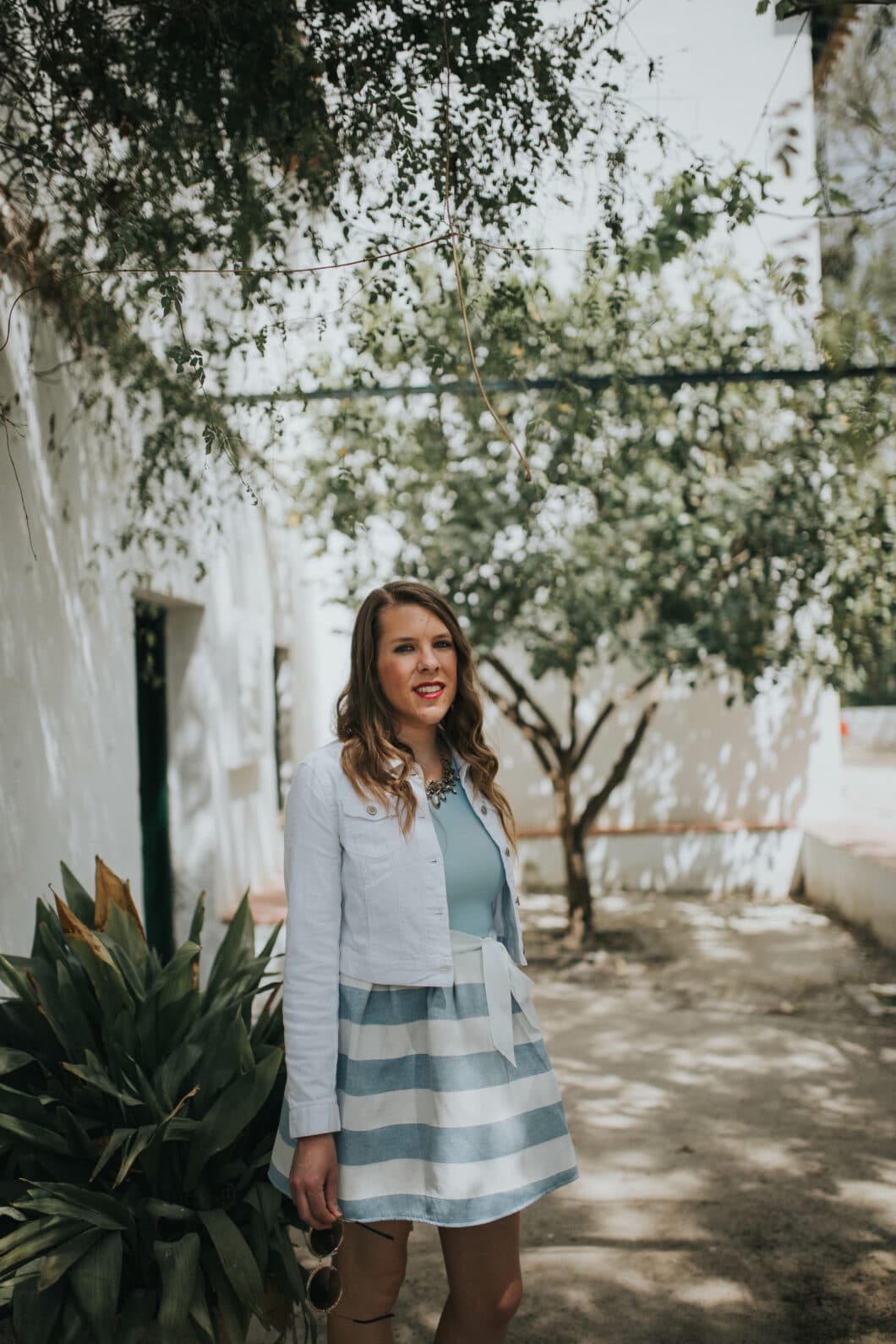 Meet Nina! She's this month's Featured Fashionista and a gal after my own heart. Her blog "A World of Dresses" has been a favorite of mine for awhile!
Nina is an American expat living in Spain, and she blogs about her adventures abroad…all while wearing a cute dress. "A World of Dresses" is split pretty evenly with posts about Nina's amazing sense of style as well her beautiful travel posts. (Anyone drawing any parallels here? Haha.)
Learn more about Nina's exciting life and amazing fashion sense below, and be sure to check out her blog by clicking here.
Q&A With Nina
Tell me a little about yourself.
Nine: I am a girl who loves to travel and wears a lot of dresses. I am American, but I moved to Spain about a year ago. I speak Spanish and love everything about Spanish-speaking cultures. In the US, I worked with the Hispanic-Latino community in my city organizing English classes for adults. After that, I moved to Spain.
I love to get together with friends, travel and speak as much Spanish as I can. My favourite TV shows are Parks and Recreation, It's Always Sunny in Philadelphia and the Office. I'm very extroverted and think that more than anything else drove me to speak fluent Spanish.
How would you describe your blog, "A World of Dresses?"
Nina: My blog is about the girl who travels the world in a dress. I started it because I wear lots of dresses. At that time, it was just a fashion blog because my life did not allow me to travel. However, I was glad that I named it A World of Dresses because it allows me to write about travel. Once I moved to Europe, my posts became more half about travel and half about fashion. I also write about the experience of being an expat and living life in a foreign country. The experience of living overseas is vastly different than just traveling to that place for a few weeks. A lot of my readers might not initially understand that because they have never been the expat somewhere. So I like to use my blog to show people that too. I always say that my experience as the foreigner here will impact how I treat foreigners in my own country. So I hope that from reading my blog people will be inspired to get to know the foreigners who live in their own community.
What do you hope the future holds for A World of Dresses?
Nina: My long-term goal with A World of Dresses is to use the platform to sell my own e-products. My dream is to develop it into something that would sustain my lifestyle over here in Europe. I don't need tons of money, but I always think about all that I could do with it if I could focus all my energy on just blogging.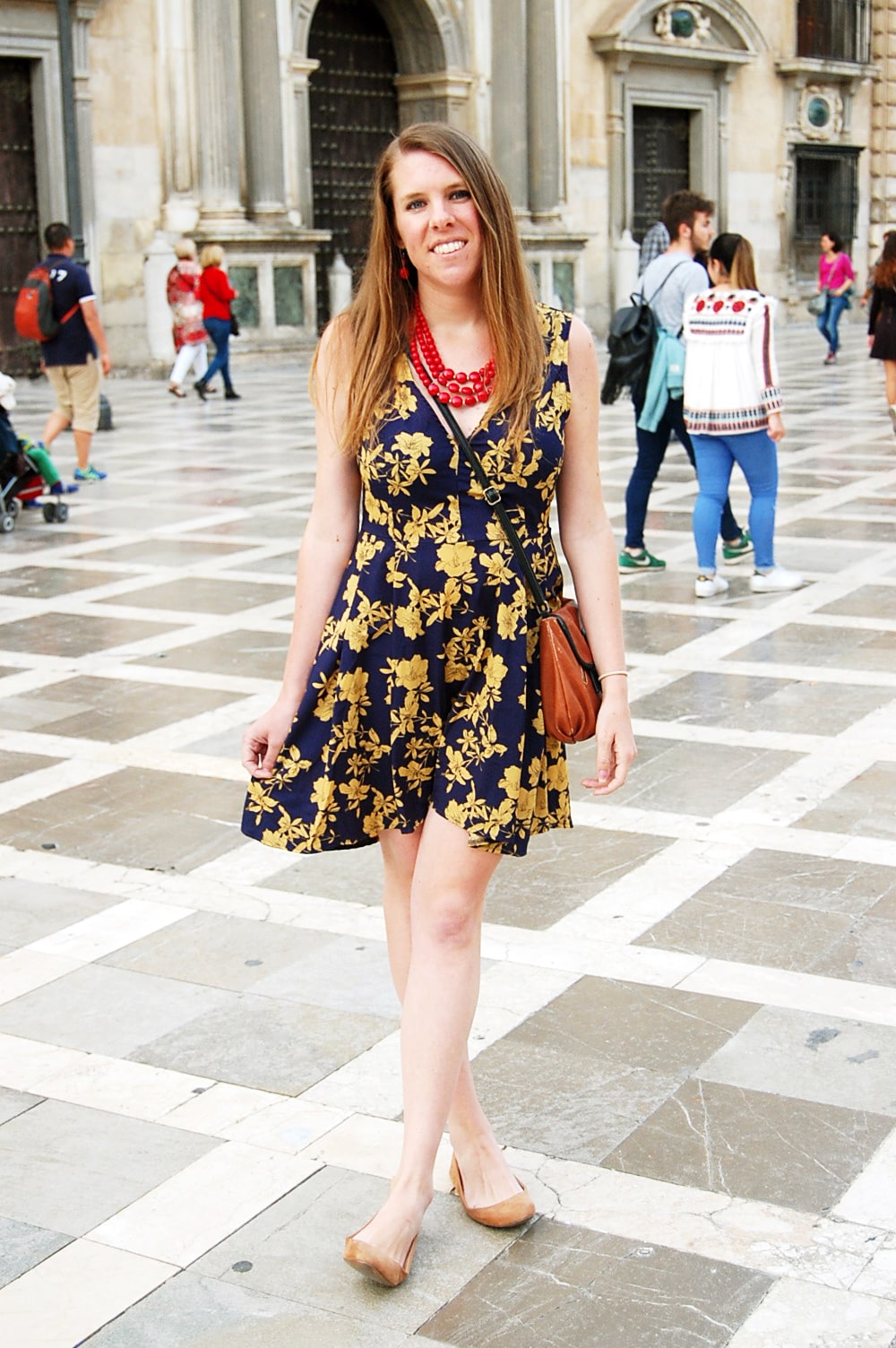 What would you say your favorite post is on your blog and why?
Nina: Wow I have never thought about this one. My apartment hunting post was pretty comical. (Click here to see it.)
I also really liked the one I wrote about the Azores Islands. They're a less explored part of Europe, so it was cool to go. (Click here to see that one.)
How would you describe your personal style?
Nina: Dresses definitely revolve around my personal style. In the US, I was wearing one 95% of the time. Here in Spain, I teach private English lessons. Some are in homes with young children, which means I sit on the floor and play games with them. So some days I have to wear pants.
I would say apart from dresses, I would say that it's feminine and colourful. I went shopping with a friend yesterday and she pointed out that I wear a lot of florals. I hadn't realized that but it's true. I also normally have dangly earrings. I've never been a ring person.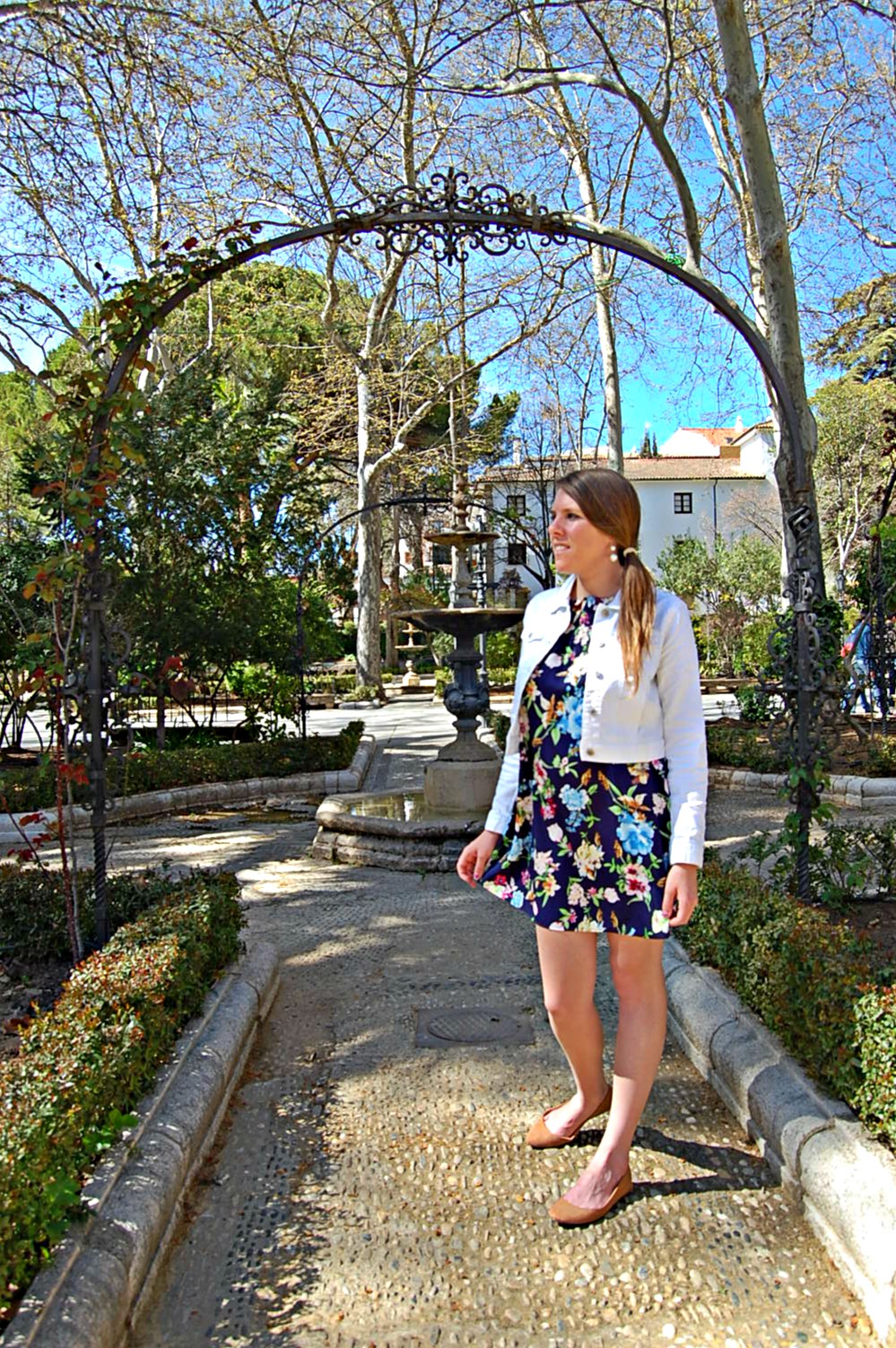 What is your go-to outfit and why? (I think I have a good idea of what the answer is! Ha!)
Nina: My go-to is, of course, a dress. In the summer, it's a dress with these black sandals that I love. In the winter, it's a dress, tights and a pair of booties. I also love scarves in the winter.
If you had to pick, what would you say your favorite clothing store is?
Nina: Modcloth. I love their vintage vibe and that they have lots of dresses.
How long have you been living in Spain? And what sparked your move there?
Nina: I have been living in Granada, Spain for one year. My old Spanish teacher worked here in Spain as an English teacher. In June 2015 he organized a trip to Spain for any students who wanted to go. I had never been to Spain, so I figured why not? I went and loved it. So after the trip, I was like "okay so how did you live in Spain again? How do I apply for that job?" So I applied and got a position in the Andalucia region.
Spain just seemed to make sense for me. I could already speak the language almost fluently and I wanted to continue to practice. Americans are the worst at really learning a second language, which I think is a shame. If the whole world is learning our language, we should learn another one too. For Americans, Spanish makes the most sense. There are more native Spanish-speakers living in the US right now than the entire population of Spain. Hence I feel like it only makes sense for me to learn and practice Spanish. And I know that if I do choose to move back to the US, speaking Spanish will only enrich my resume.
So in short, I wanted to live in Europe and I also wanted to continue to practice my Spanish. There was an opportunity to teach in Spain and I went for it. I'm so glad I did because I love living here.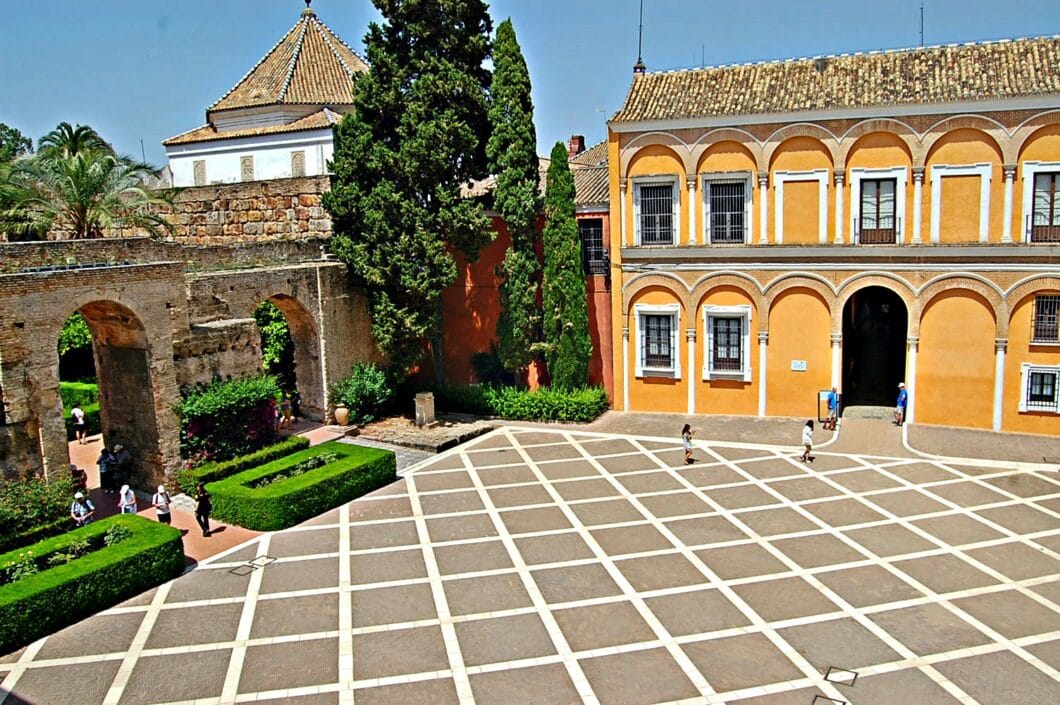 What's your favorite part of living in Spain? And what tips do you have for anyone who wants to visit?
Nina: I love how easy it is to befriend Spanish people. I could live here for the next 20 years … or forever. Yes, I am a foreigner. However, I'm always accepted. People are also very nice about my Spanish as it is not always perfect. However, if you really try to speak the language, they all appreciate it.
As far as anyone who wants to visit, come come! However, don't just stick to Madrid and Barcelona. The south of Spain (where I live) is where it's at! You have Sevilla, Cordoba, Granada (my city), Malaga and Cadiz. It would be easy to just do a week or two in Andalucia alone. Apart from where to go, people should know that not everyone speaks English here. It's very helpful to at least learn a few basic phrases in Spanish. In the touristy areas, more people do speak English. However, it's not like other European countries (like Germany, for example) where everyone can speak English. I will say that even those people who don't speak English still generally want to help and be friendly.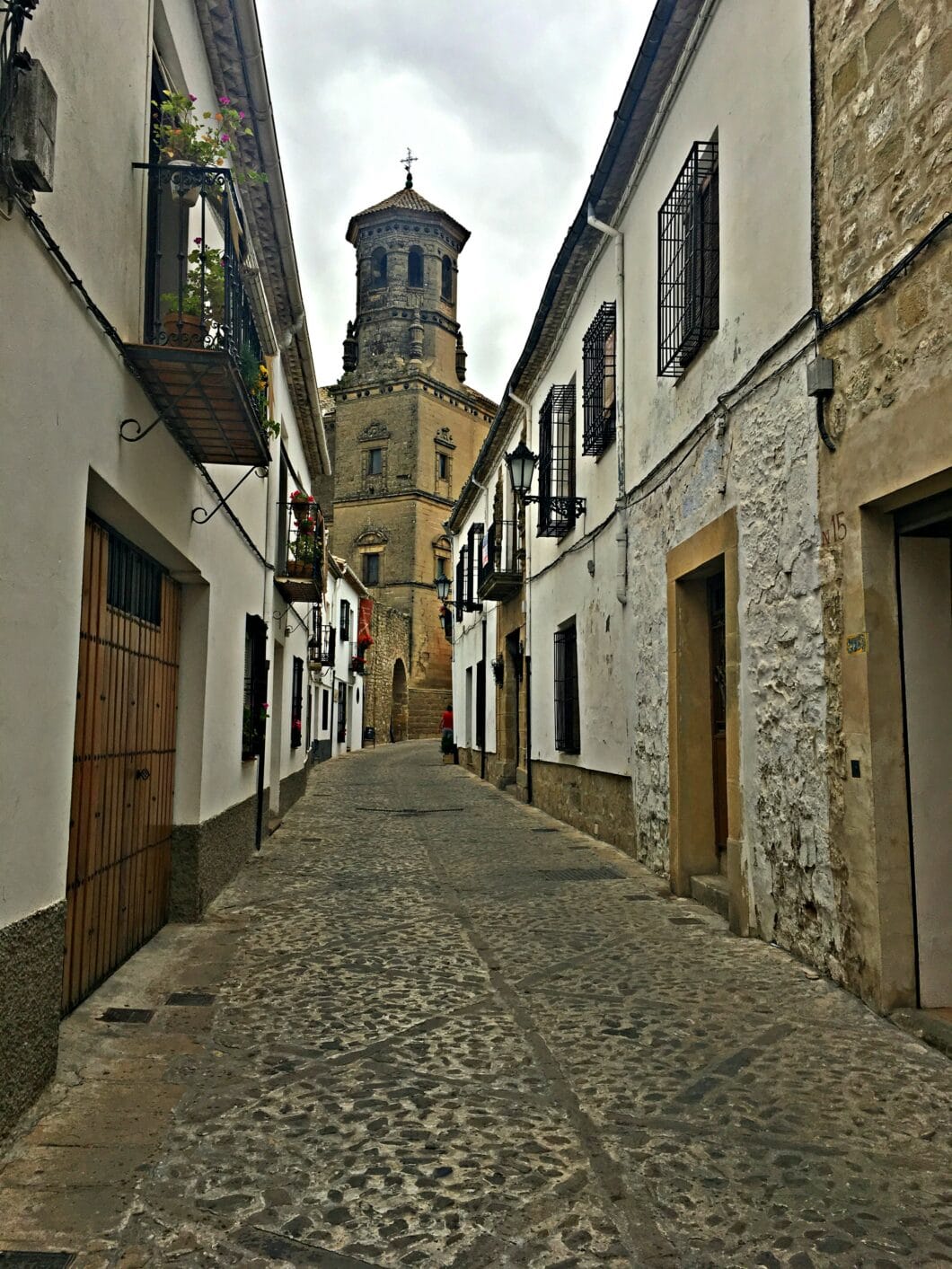 How long do you hope to stay in Spain?
Nina: Let's just say I'm not making any plans to move back to the US anytime soon.
Now, other than Spain, what would you say is your favorite place you've traveled to and why?
Nina: Portugal all the way!! I have been to Lisbon twice and the Azores Islands. Lisbon is just a magical city in and of itself. It's worth like 20 visits. I love the food there and the people. It's also very cheap. Oh, and English is way more widely spoken there than it is in Spain. So that makes tourism even easier. Here's a link to all of my Portugal posts.
What advice do you have for someone looking to start their own blog?
Nina: I would first say do it! You will always be stuck wondering what if. Then I would suggest thinking about what you want to blog about and come up with a name around that.
Come up with a schedule for when you will work on it and stick to it! You are your own boss with a blog, so it can be easy to let things slide. But the more consistent you are, the better your blog will be. Also, I would suggest connecting with other bloggers as much as you can. We are all in this together. I know I have had many wonderful experiences meeting other bloggers in person or over the internet (like Lindsey!). We can all support each other if we're not in competition.
Where can my readers find you?
Nina: Thank you so much for featuring me! My social media links are:
*Instagram
*Twitter
*Facebook
*Bloglovin'
*Pinterest