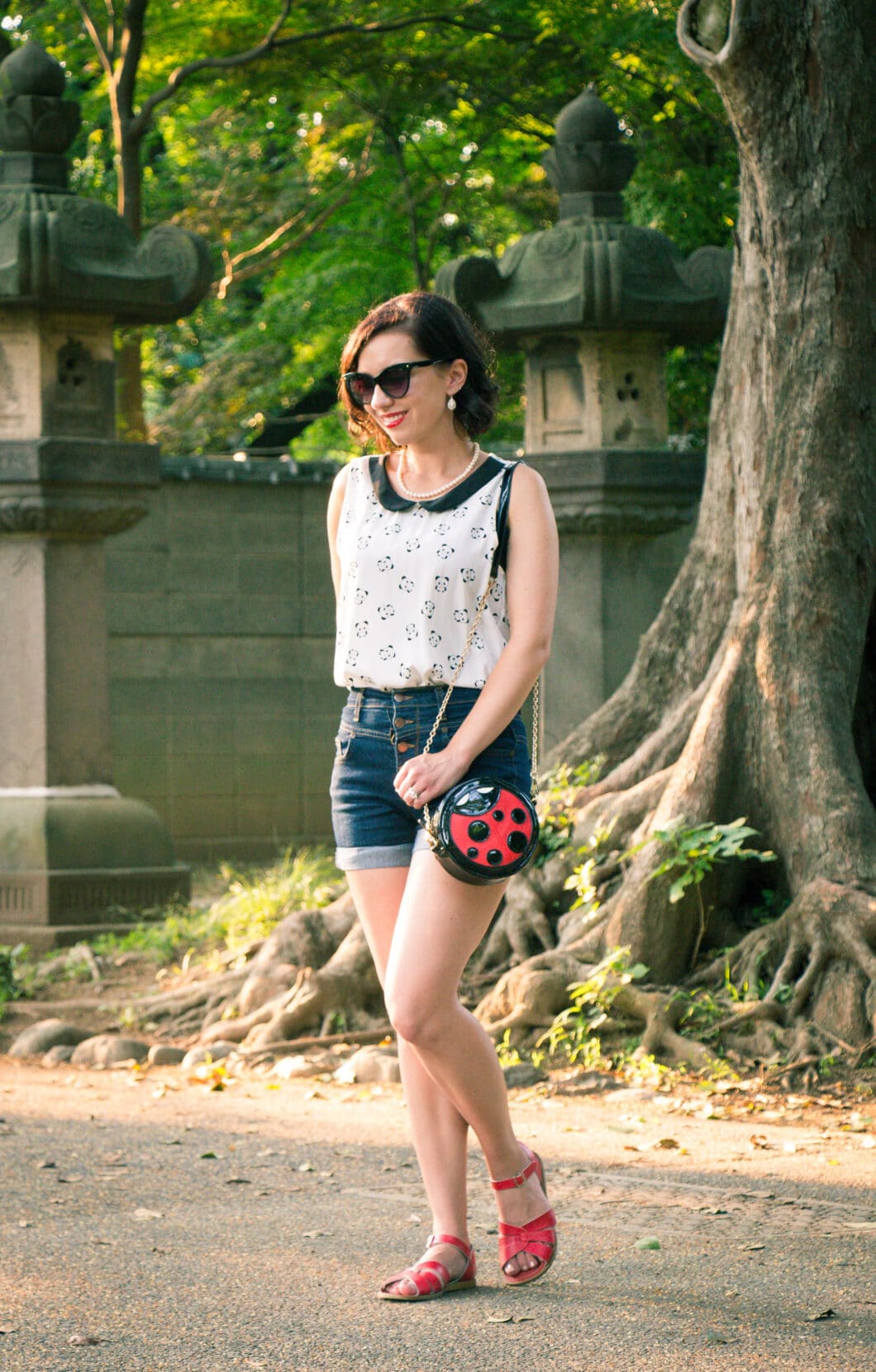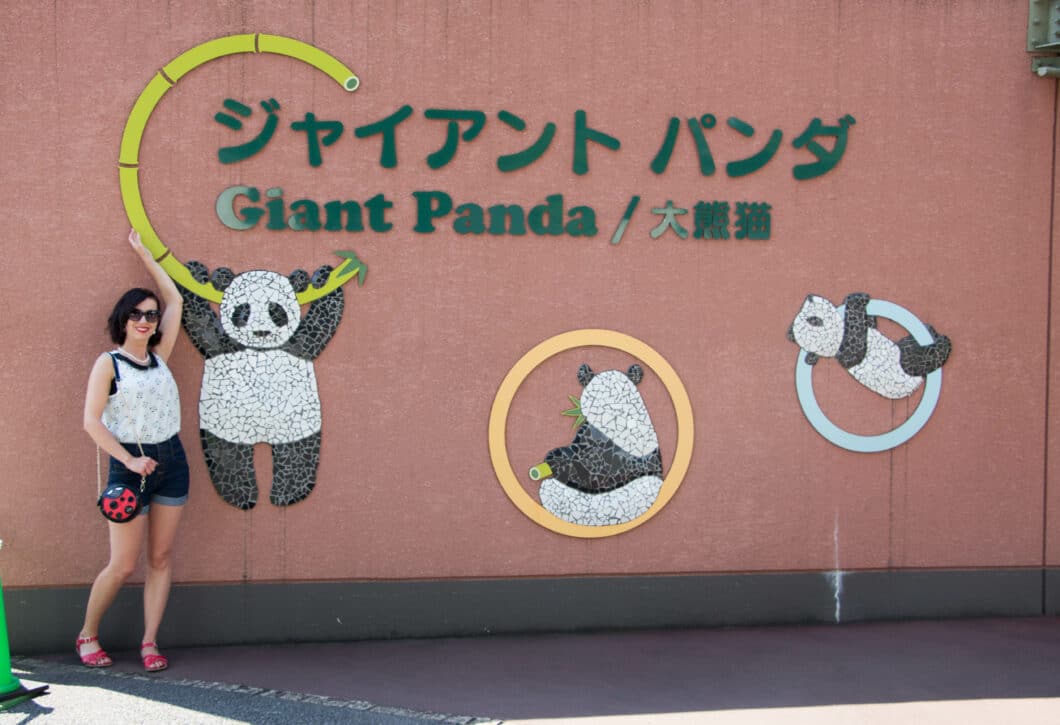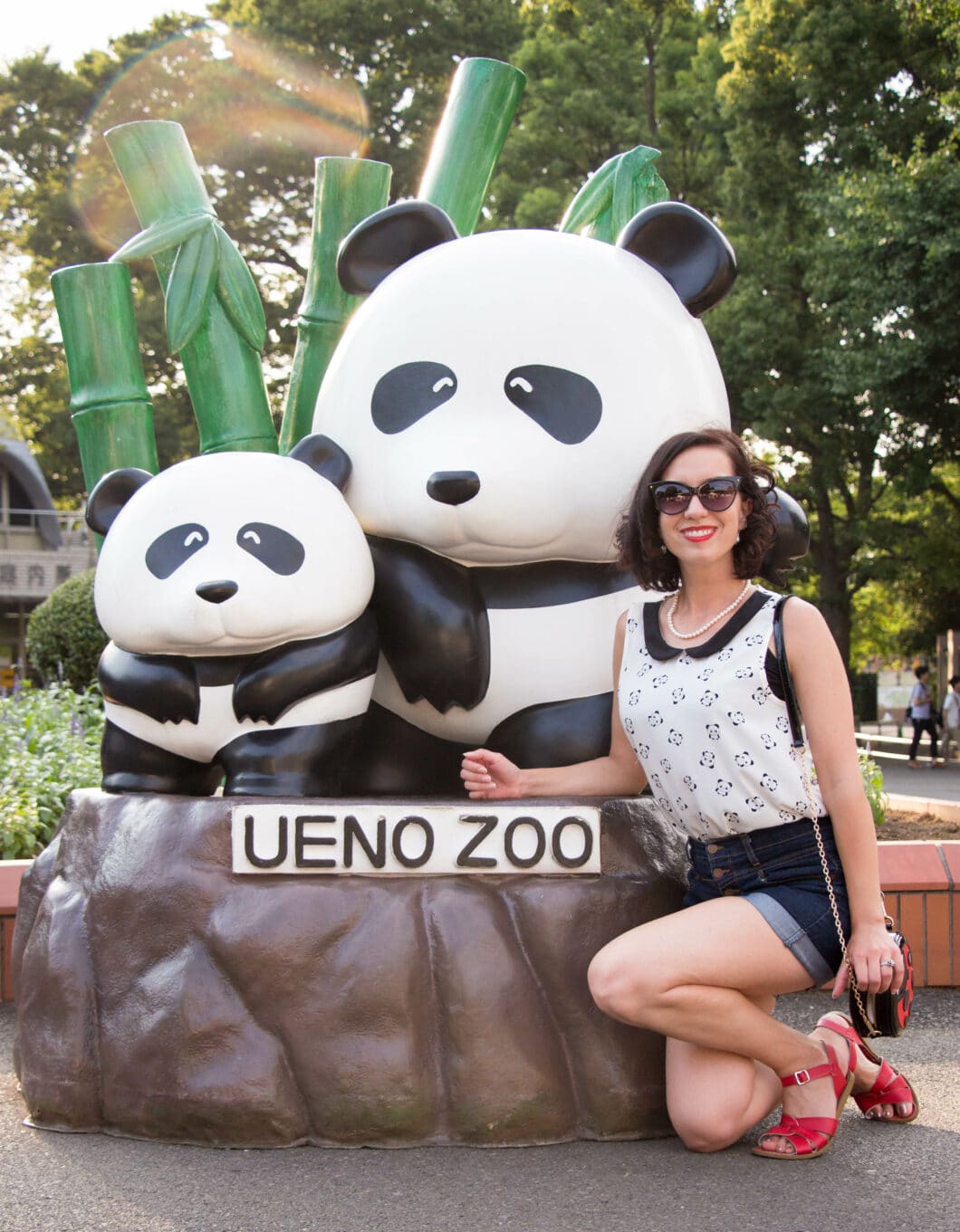 Shop the look:

Going to see incredibly adorable pandas calls for wearing panda-themed clothing! Haha. We visited the Ueno Zoo here in Tokyo, which is home to two cute pandas named Shin Shin and Ri Ri. I just couldn't be living this close to pandas without seeing them at least once!
But I'm going to make you guys wait until tomorrow's post to see the actual pandas. (Plus a whole bunch of other incredible animals). For today, we'll just focus on the outfit I wore to see them!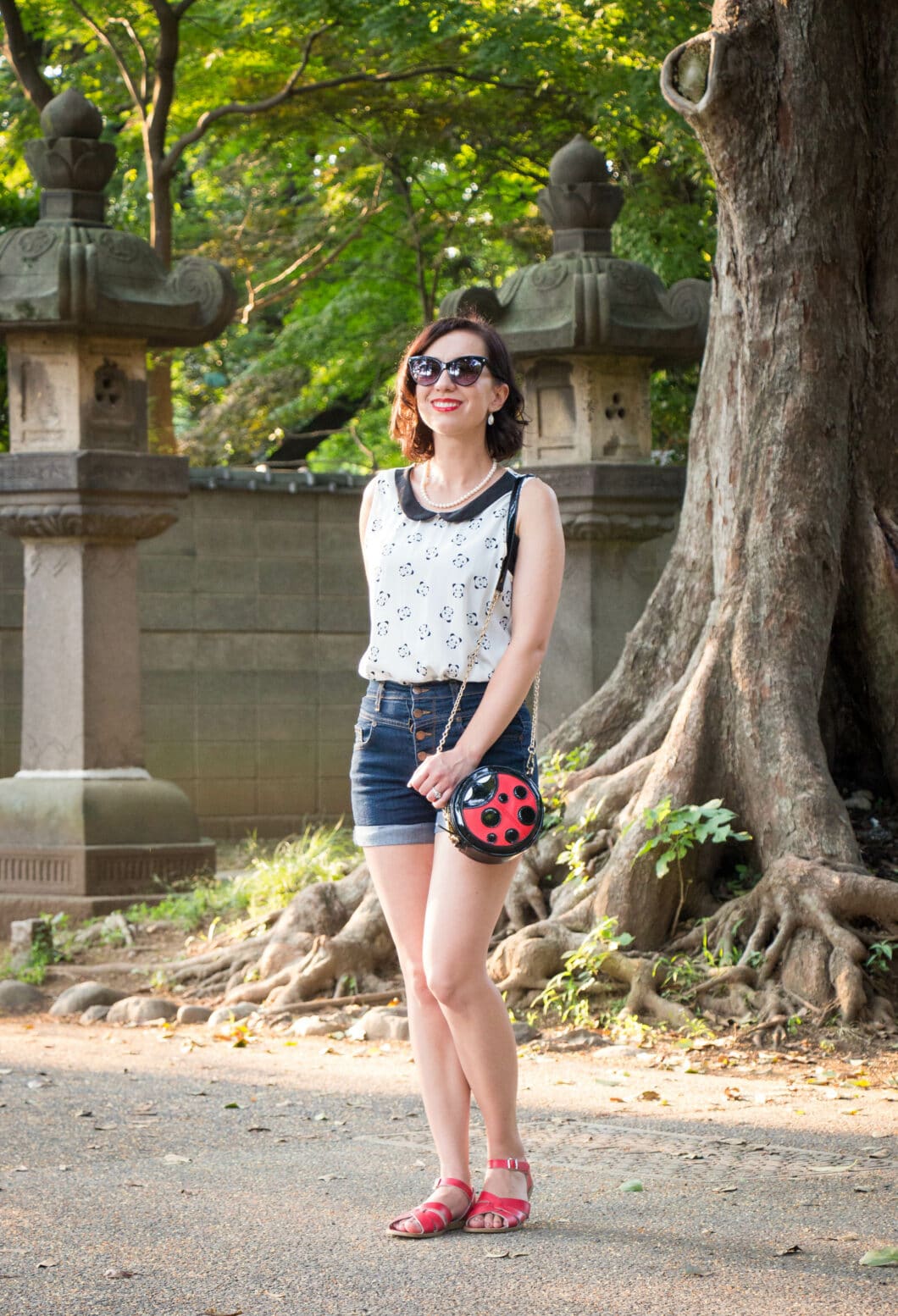 These shorts and sandals are getting all kinds of use lately! Did I mention it's hot in Tokyo? Haha. And I walk a lot? So, it's comfy shoes and comfy clothes all the way! And these shorts are the only pair I have with me to live abroad because they are that comfy.
Unfortunately, ModCloth no longer carries the panda top I'm wearing. But you can click here to see what other panda-themed clothing they have at the moment. 🙂 I do actually own the panda flats from ModCloth too…but they aren't the comfiest to wear without socks for a full day of walking (they dig into the back of my heel a little). So, it was back to my trusty Salt Water Sandals. (You guys have to be sick of seeing these by now – sorry!)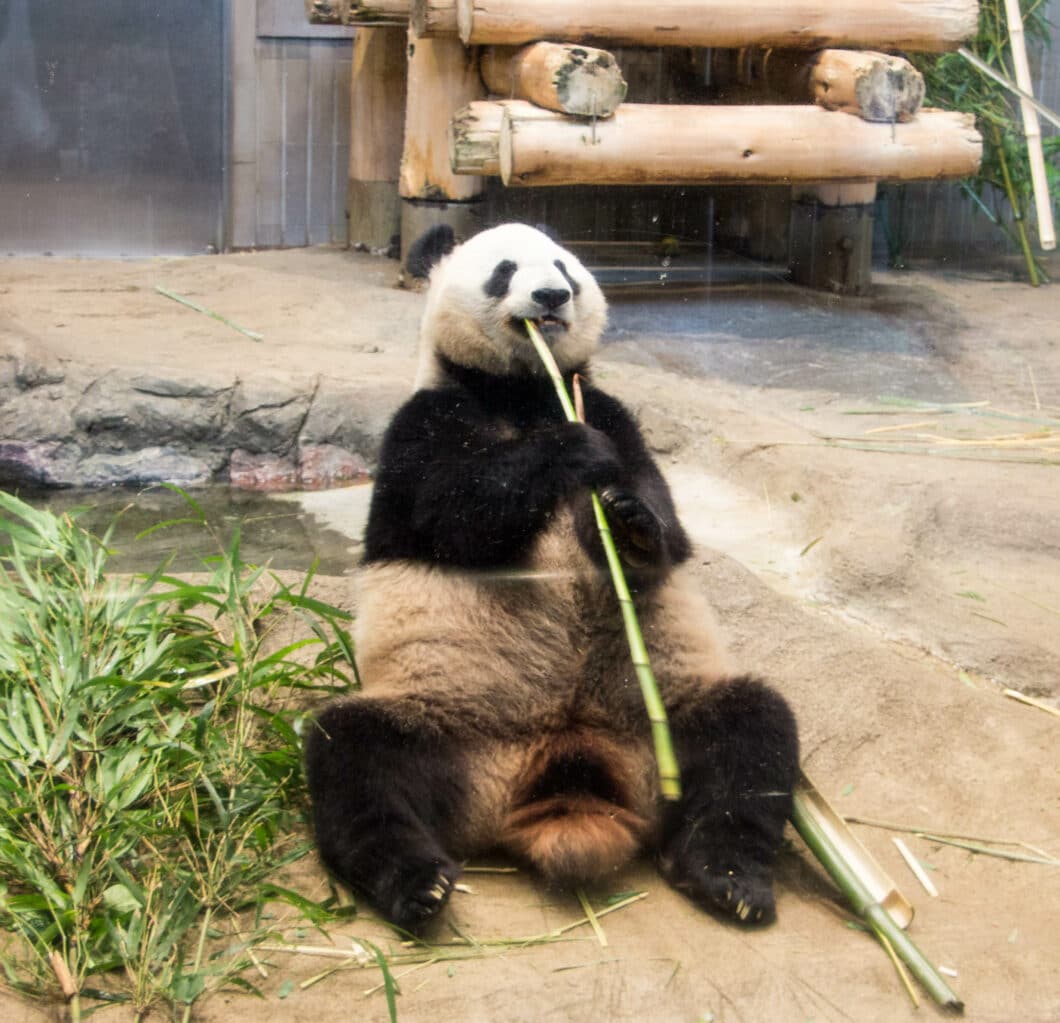 And just kidding! I can't talk about an outfit I wore to see super cute pandas and not show you guys at least one panda photo. 😉 Isn't she adorable? They seem to really like sitting like this and eating bamboo, haha. I'll be sharing more photos tomorrow!
Does anyone else have a slight obsession with pandas? Let me know in the comments!

Where to find it:
Top: ModCloth (No longer available. Similar here.)
Shorts: ModCloth
Purse: ModCloth (No longer available. Similar here.)
Sandals: Salt Water Sandals
Sunglasses: c/o* Polette
Lipsense Liquid Lipstick: c/o* The Dusty Vixen (in blue red)
*c/o = courtesy of, meaning the company gave me the product to be used on my blog, and I did not pay for it. All opinions are my own, and I am not being compensated for a positive review.