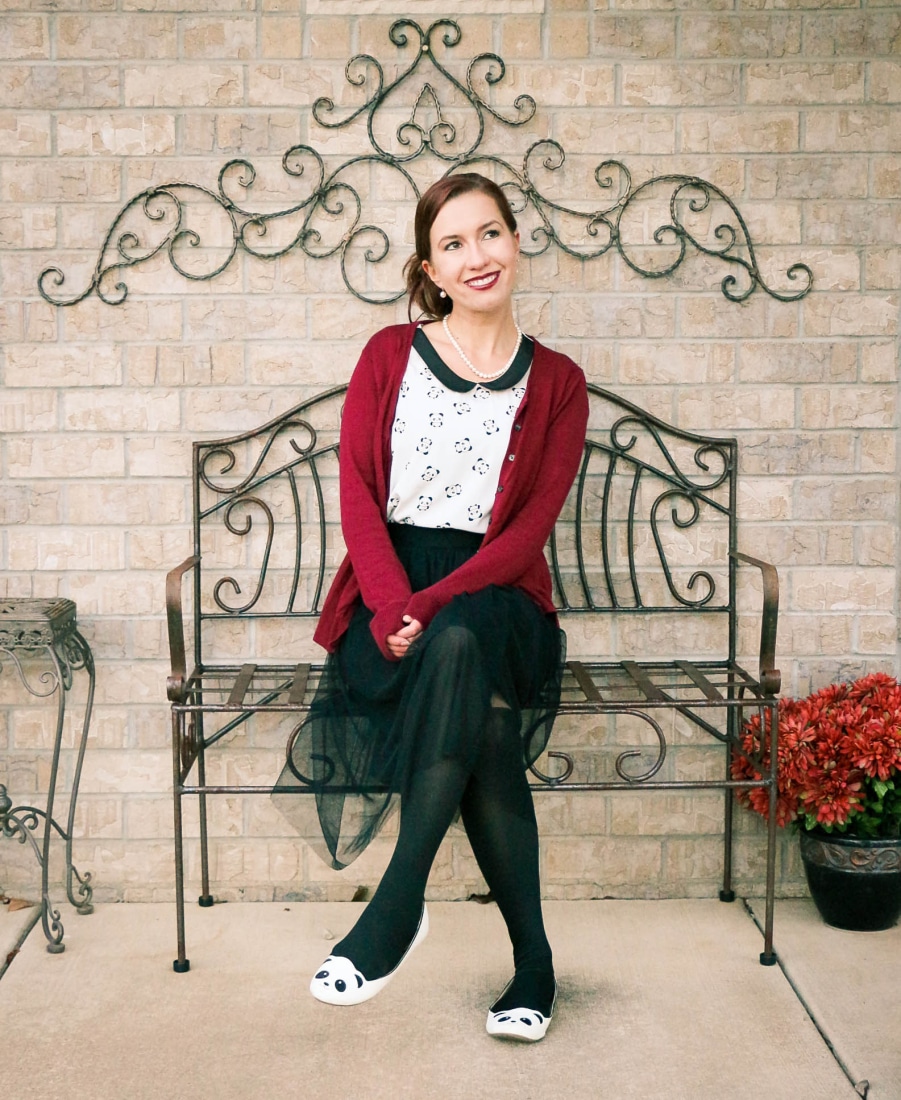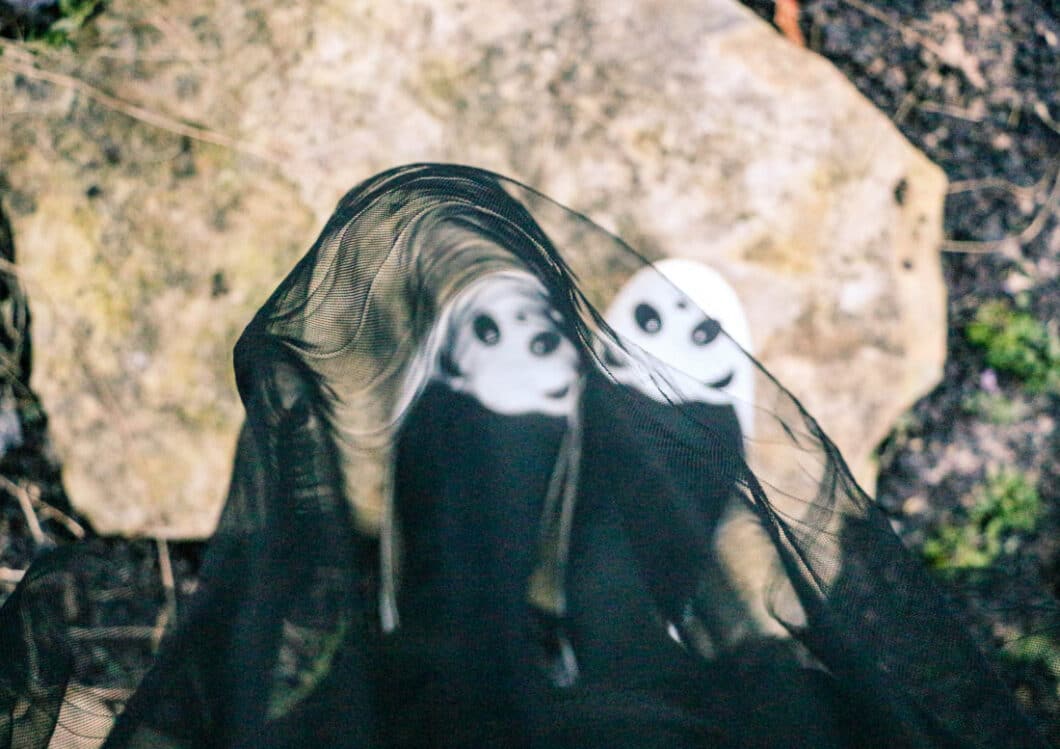 Shop the look:

Could there be a better combination than panda prints and tulle? I think not! Haha. My panda print collection is really on a roll with my most recent purchase of panda tights. I mean, how could I resist?.
These tights from ModCloth are adorable and go perfectly with my panda top and panda flats. However, they come in "one size fits all," and I can hardly get them on they're so small. I'm 5'5″..so I don't normally run into tights not fitting me, as I'm not that tall. But if you're on the shorter end of the height spectrum – these tights will be great for you!
My top was another ModCloth purchase, and I love it. I wore it all summer long because it is so comfortable and lightweight. But once again, I got the sizing wrong. I am usually a medium in tops, but this one runs large. I definitely could've gone with a small. But I was too eager to wear it when it came, so I never exchanged it. (I wear it tucked in anyways, so I don't think it's too noticeable.) I'm so happy it looks great with a cardigan too. I'm starting to realize I could use more colored cardigans in my wardrobe. I have a total of 3 colored cardigans (and about 10 black ones), and I wear them non stop once the cooler weather sets in.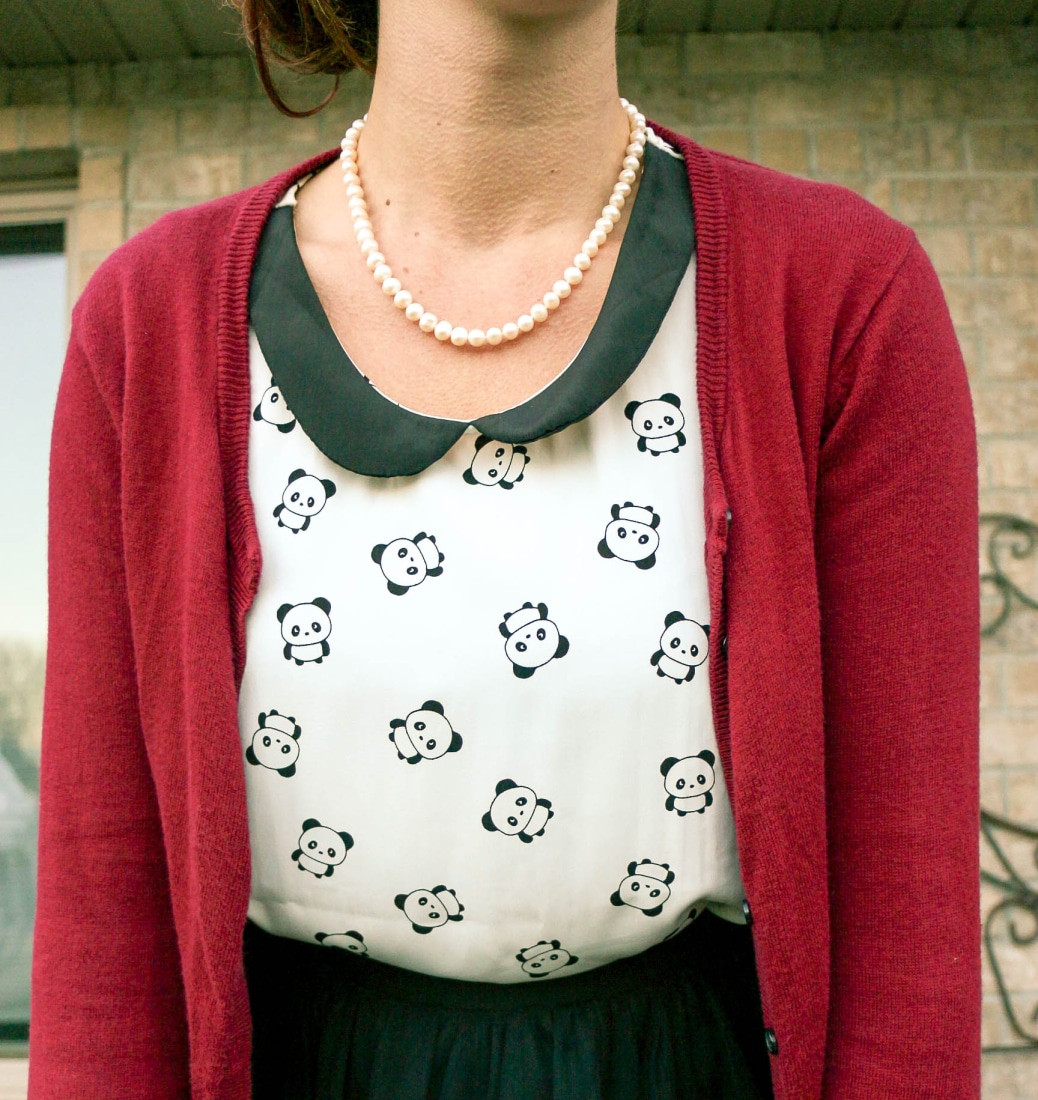 Speaking of cooler weather, oh my goodness! I flew home to spend this holiday week with my family in Wisconsin, and it is a balmy 27 degrees Fahrenheit here! I usually dink around and take over an hour to take my photos when I do them myself. However, this shoot was done in about 10 minutes flat, because I couldn't feel me fingers anymore! We even had some snow flurries!
Snow flurries were kind of fun, though. I'm starting to get in the Christmas spirit a bit. I had actually wore this outfit to see "Dr. Seuss' How the Grinch Stole Christmas! The musical" with my family at The PAC in Appleton. My mom had surprised me with tickets for my birthday (because I won't be home for my birthday in a few weeks). Thank you, Mom! 🙂 And after having seen a show on Broadway the weekend before, I was very appreciative of just how nice of a venue The PAC is, and it's been right in my backyard all this time. If you ever are in Northeastern Wisconsin, the PAC is just as nice (if not nicer) than the theaters on Broadway! Definitely check out a show there!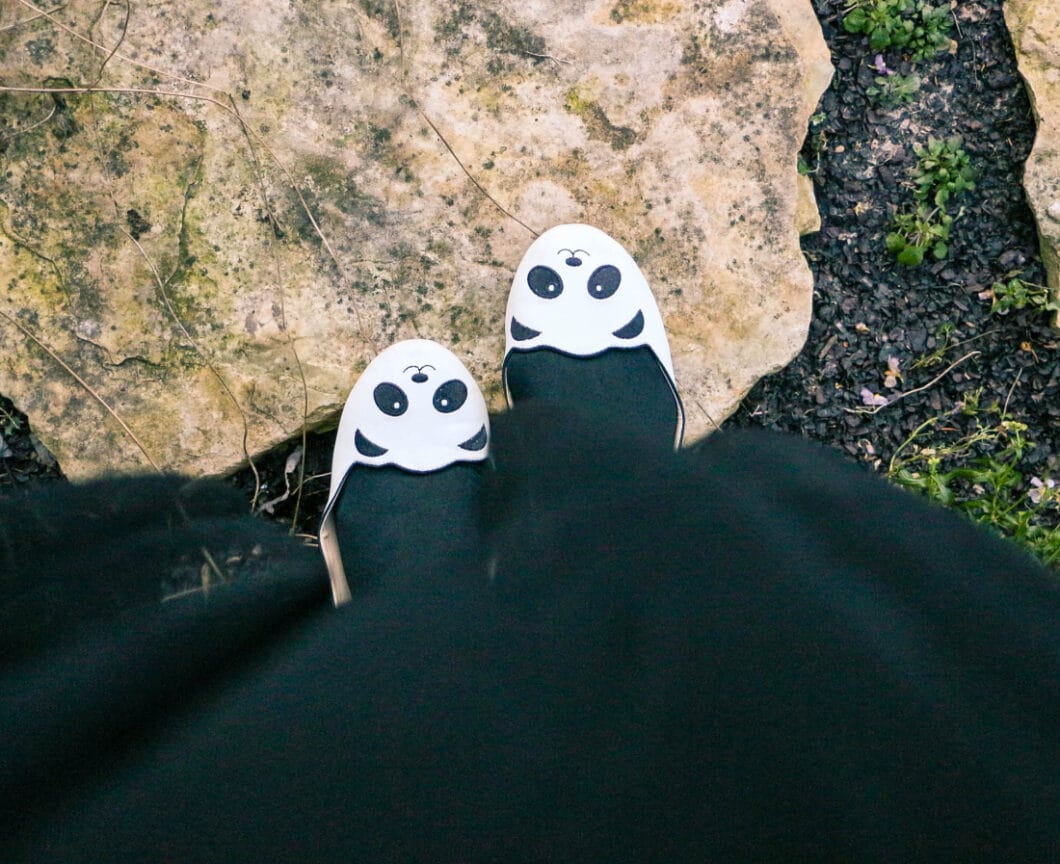 I had such a blast at the show, it was a really cute production! And The Grinch was a musical geared toward a younger audience, so there were many little kids there. And my panda flats were quite the hit! Haha. I really got a kick out of watching the little kids watch the musical, especially any time The Grinch made a burp or fart sound haha…and you could hear little kids saying to their parent's, "But he needs to say 'excuse me' now!" Haha.
How was everyone else's weekend? And does anyone else have a slight obsession with pandas? Let me know in the comments!
Where to find it:
Panda tights: ModCloth
Panda top: ModCloth
Skirt: Maurices (Old. Similar here.)
Panda Flats: ModCloth
Cardigan: Old Navy
Lip Color: Stila Stay All Day Vinyl in Terracotta