Patricia of "Citrus and Honey"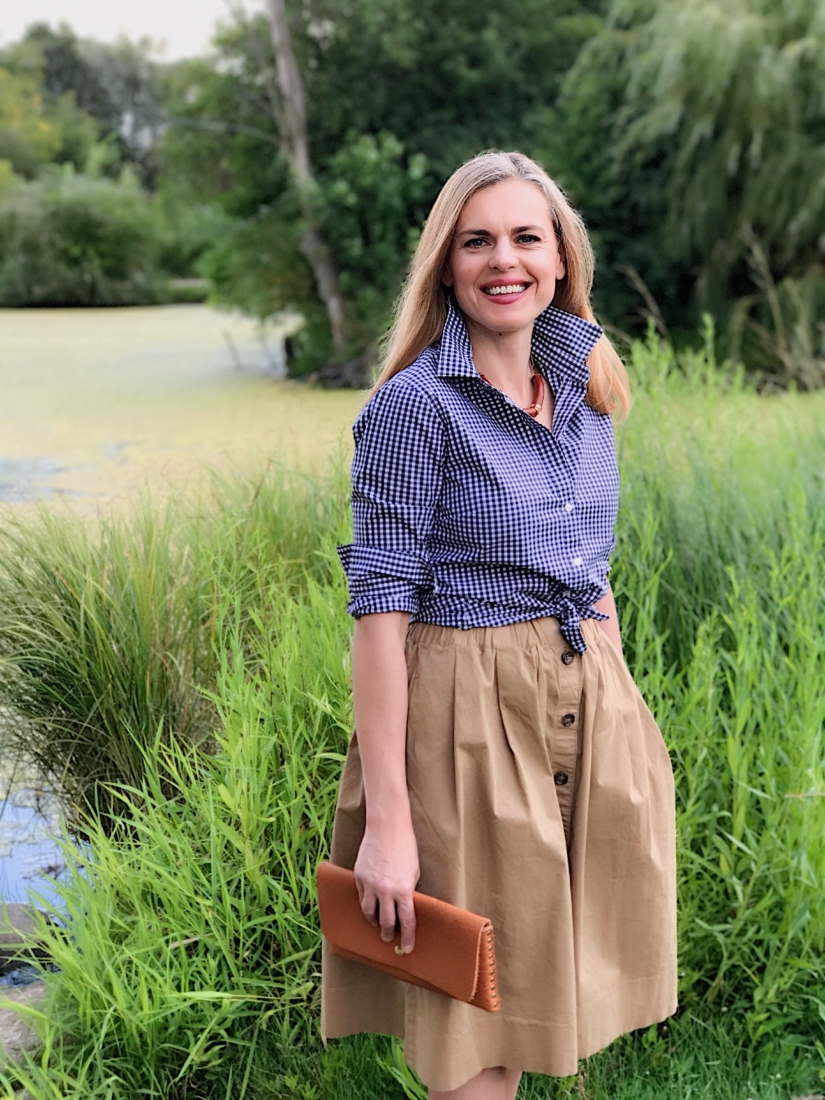 Meet Patricia! She's this month's Featured Fashionista and the creative genius behind the blog, "Citrus and Honey." Patricia is one of the kindest and most effortlessly stylish bloggers I follow. And her photography is amazing.
And Patricia doesn't just feature beautiful outfits on her blog, she also has an impressive array of travel photos and tips to share! She was recently on an epic European adventure and is sharing the most incredible photos on her blog and Instagram. (Click here for her blog, and click here for Instagram.)
But don't just take my word for it. Check out Patricia's Q&A below to learn more about just how talented she is! (I also love her story behind her blog's name + her reason for blogging!)
Q&A With Patricia of Citrus and Honey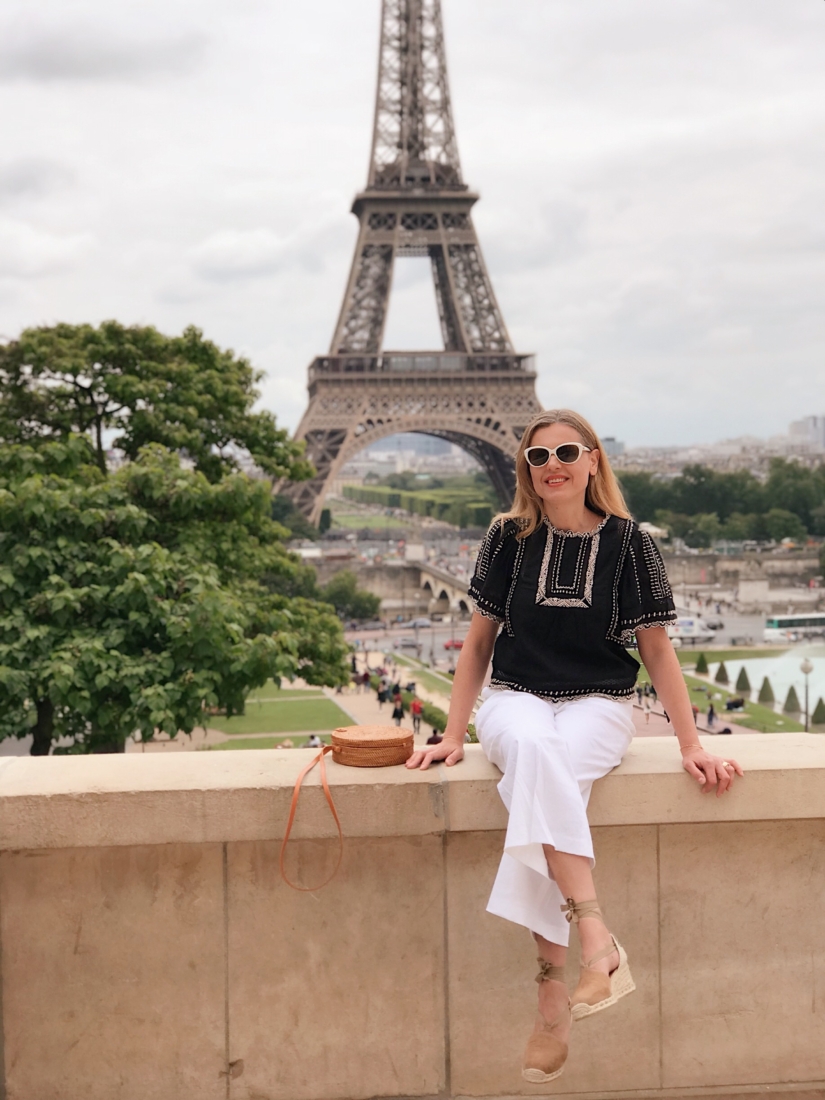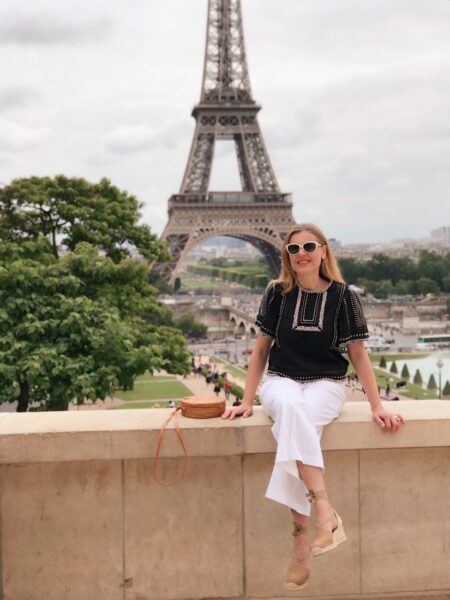 Tell me a little about yourself.
Patricia: I'm an artistic person with an eye for detail and a vivid imagination. I've been creating something or other ever since I was a child, including clothes sewn for my dolls. I have always loved drawing, sewing, designing, and decorating. I studied art in high school, but unfortunately, I did not pursue it in college, which is one of my biggest regrets.
How would you describe your blog, "Citrus and Honey?"
Patricia: Citrus and Honey is my creative outlet and a sort of personal journal where I can document experiences and look back to see how my life and style have evolved. It's also a place where I share outfit inspiration for everyday life.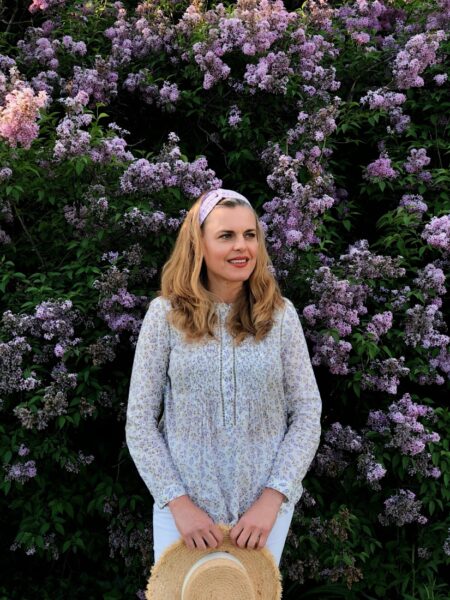 What inspired you to start blogging? And how did you choose the name "Citrus and Honey?"
Patricia: I have been following fashion bloggers for several years and I always thought "I would do that; if only…" A little over a year ago, my husband asked what was stopping me. My kids also encouraged me to do it, so I gave it a go! One of my main goals of starting a blog was to connect with other creatives and like-minded people that would inspire me in return — it's my favorite part of blogging! I chose the name Citrus and Honey because it describes my life in so many ways. The person I am today is a result of many sweet but also sour and hard moments that life threw my way, bringing me to the path I'm on today.
What would you say the purpose of Citrus and Honey is?
Patricia: The purpose of Citrus and Honey is to inspire outfit ideas for readers — ideas of how to choose outfits for specific locations, depending on their style, culture, climate, etc. My outfits usually consist of some version or other of items most women already have in their closets. I hope to give them ideas on how to pair those items together for fresh takes on popular looks. My main goal is not necessarily to get women to spend money and constantly buy new things, but if anyone is interested, I do try and link most items in my posts to the LIKEtoKNOW.it app, where they can purchase those items directly.
What do you hope the future holds for Citrus and Honey?
Patricia: I hope Citrus and Honey will continue to grow in the future. My biggest goal is to one day work with brands that I love and have admired for years. I plan on blogging for as long as I feel passionate about sharing my life and style with others. The beauty of it all is that I am my own boss and I make all the rules. It's difficult for me to get personal on my blog and social media, but I discuss different topics with my audience that doesn't only include fashion but might have shaped my style, nonetheless. I started sharing random ideas and topics in my Instagram stories every Friday called #myfridayfacts (they are saved on my page, in story highlights for those who missed them). So far, the response has been positive, therefore, I might eventually grow this idea into blog posts. I'm excited to see what the future holds for my blog.
If you had to pick, what would you say your favorite post on Citrus and Honey is and why?
Patricia: My favorite post on Citrus and Honey is my latest one, where I talk about my recent trip to Paris. It's one of my favorites because this trip was a dream come true and also because I am extremely happy with all of the pictures I was able to take and how they turned out.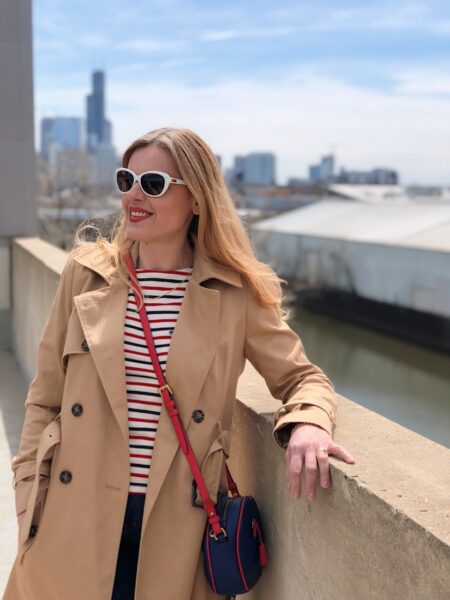 The photography on Citrus and Honey is always incredible! Did you have any background in photography before you started blogging?
Patricia: I am flattered and so thrilled you like my photography! I actually have no background in photography. I have an eye for detail and beauty, so my pictures capture what I see to the best of my ability. All pictures that I am not in are taken by me. For the rest, I usually find the location and have ideas for specific shots and (usually) my daughter will try and execute those ideas. Basically, I'm a one-woman show. I think I drive my daughter and the rest of my family crazy when we take pictures because I'm not satisfied until I have the exact pictures I want (clearly, I'm a bit of a perfectionist, as well). My interest in photography has grown since I started my blog. I try to read tips from photographers and other bloggers to educate myself as much as I can. I hope my pictures have improved and will continue to do so in the future.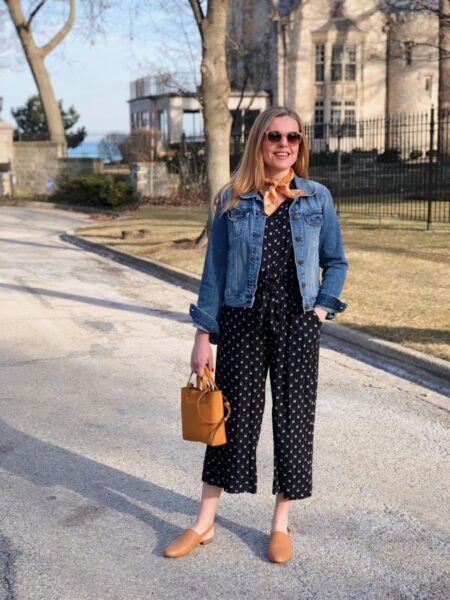 How would you describe your personal style?
Patricia: My personal style is classic and preppy, while also being trendy. Although at the core my style stays the same, it's always evolving. It's fun to look back through the years and see how it has changed. As a stay-at-home mom, I like to be comfortable every day while also being put-together. I dress up for myself because when I look good, I feel good and I'll have a better day.
What would you say your go-to clothing store is?
Patricia: My go-to clothing store is Madewell. I walked into one at my local mall several years ago and I've been hooked ever since. Many of their styles are timeless but very on trend and they fit my style and personality really well.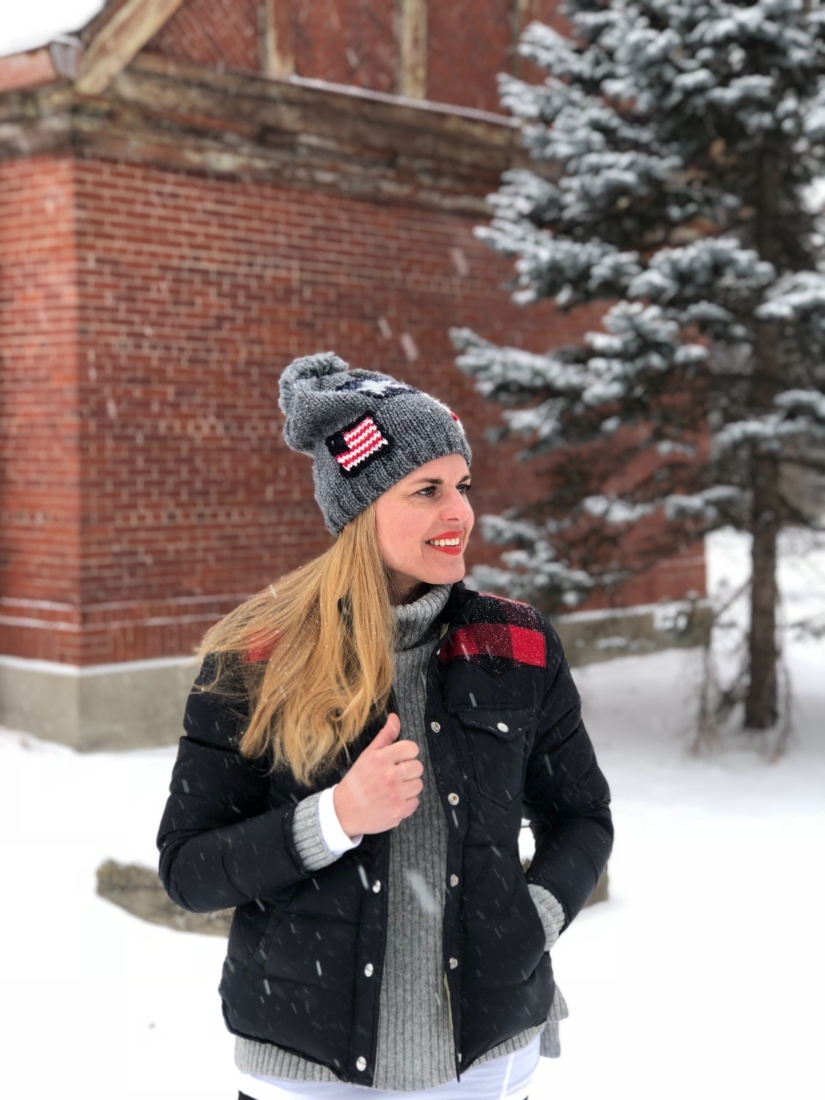 Changing gears a bit, now. Family is also a big part of your life! Could you tell us a little more about them?
Patricia: Family is a huge part of my life. In fact, my life revolves around them. My husband and I have three teenagers — two girls and a boy (19, 16, 13). I quit my job at United Airlines 16 years ago, after having my second child, to be a stay-at-home mom. I couldn't bear the thought of someone else raising my kids and me missing out on so many moments and memories that I could never get back. Raising my kids hasn't been an easy job, but it's been rewarding and a decision I'll never regret.
You also recently had an amazing trip to Europe! (I loved all of your photos!) Where did you all visit? And are there any travel tips you could share from this adventure?
Patricia: This has been an amazing summer! I still can't believe how blessed I've been to have these travel opportunities. My kids spent the summer in Romania visiting my father-in-law; they've been going for many years and love it! During this time, my husband and I took a trip to Venice, Italy (you can read about it here). It's such a unique and beautiful city, full of history. I can't get enough of it! We also visited Paris, which really was a dream come true for me. I absolutely loved the city and the very unique, laid-back Parisienne lifestyle. I fell in love with it and dream about it all day long. We definitely need to plan another trip back! Like I mentioned before, my kids were in Romania, so I decided to go spend some time there with them and my father-in-law. It was the first time in years that I spent more than a couple days there. It was a good time to just slow down and relax. I enjoyed visiting and experiencing Cluj with my kids. It is a young, vibrant, bustling and growing city. My advice for traveling is not to spend a lot of time in the touristy areas of the city. Go off the beaten path and find the hidden gems. Try to have an open mind to the local culture so you can experience it like the locals and learn from it. Traveling is an eye-opening, life-altering experience in so many ways and one should do it as often as possible.
What advice would you give to someone looking to start a blog of their own?
Patricia: My advice is to go for it! There's no better time like the present. You can always find excuses not to do something, but if you're passionate about it, do it! There's nothing to lose and, if nothing else, at least you tried and learned something new. I think blogging is a "learn-as-you-go" kind of thing. The dynamics are always changing, and nobody knows it all. It's important to join groups to receive support, make new friends, learn and grow from other bloggers.
And last but not least, where can my readers find you?
Patricia:
*Instagram
*Facebook
*Pinterest
*Liketoknow.it
*Amazon