Planning a Trip to Africa? Tanzania Should Be at The Top of Your List
Guest Post by Yolanda Ridley
Do you have a travel bucket list? If yes, I can (almost) guarantee that Africa or Safari appears there. Am I right?!
Africa is a massive continent so you may be wondering where on earth to start. A few years back when I was living in the UK I decided to quit my job and plan a big trip, and part of that trip was going to Africa. I had no idea where to start, so I decided to really go for it and opted in for a guided overland trip that took me from Cape Town, South Africa all the way up to Nairobi, Kenya.
9 countries, 2 months and one of the best travel experiences of my life.
You may be thinking, but I can't quit my job, I don't have 2.5 months.? Well, this is why I am here to say that Tanzania should be at the top of your Africa bucket list.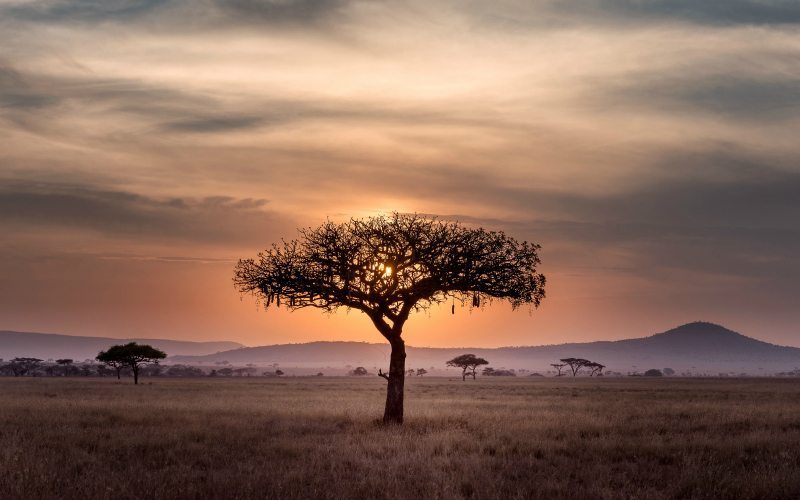 HERE'S WHY
You get to go on the BEST safaris that Africa has to offer.
Serengeti National Park
It's famous for its annual migration of over 250,000 zebras and 1.5 Million wildebeest (and I'm happy to say that I was there for this – literally in the middle of the Serengeti in a truck surrounded by thousands of zebra and wildebeest running past us. Pretty exhilarating and scary). It's also home to Africa's other stately creatures – giraffe, elephant, lion, black rhino, hippo, buffalo, hyena, ostrich, leopard, crocodile and loads more. Yes, there is a reason you have seen the Serengeti on the National Geographic channel time and time again!
There are multiple, camps and lodges you can stay in throughout the Serengeti, but due to the massive size of the area, you will feel like you're the only one there most of the time.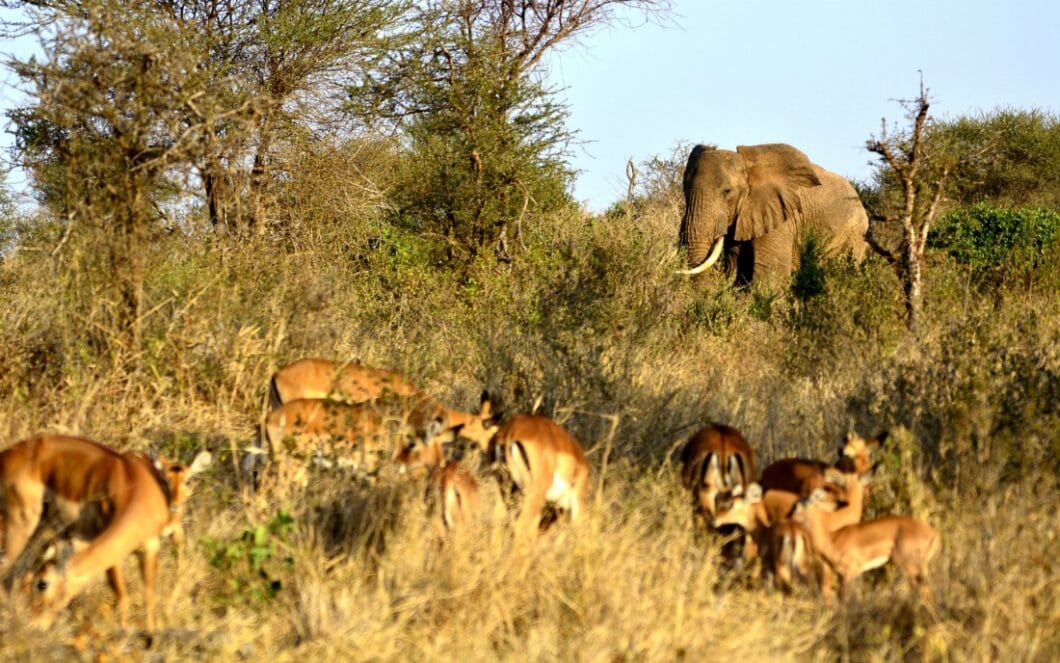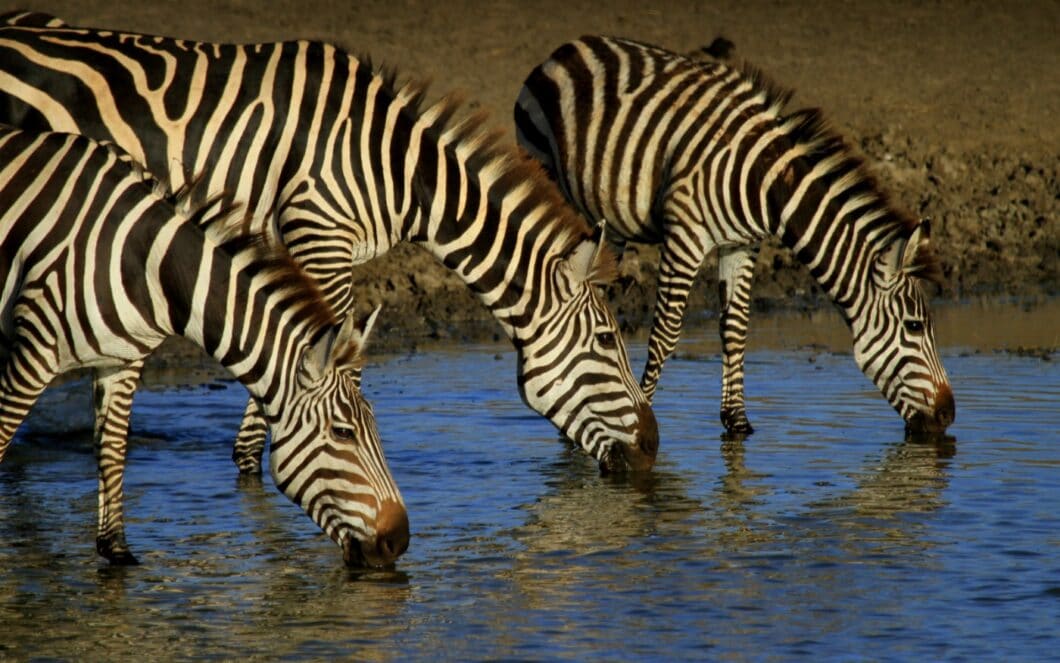 The Ngorongoro Crater
The worlds largest inactive, intact and unfilled volcanic caldera. The crater, which formed when a large volcano exploded and collapsed on itself two to three million years ago, is 2,000 feet deep and its floor covers 100 square miles. This is one of Africa's 7 natural wonders.
The Ngorongoro Crater is a protected area and Unesco World Heritage site where you will find Africa's "Big Five" – African Lion, African Leopard, White and Black Rhino, African Elephant and Cape Buffalo. The crater is also home to a plethora of other beautiful species ? flamingos, zebra, wildebeest, cheetah, gazelles, hippos, crocodiles and so much more.
Due to the more compact crater size, you will most likely see all of these fantastic creatures in one day. It's a breathtaking, unique experience. This is absolutely a place to go if you don't have time to do any other safaris in Africa, as you will more than your money's worth. Just get that camera ready!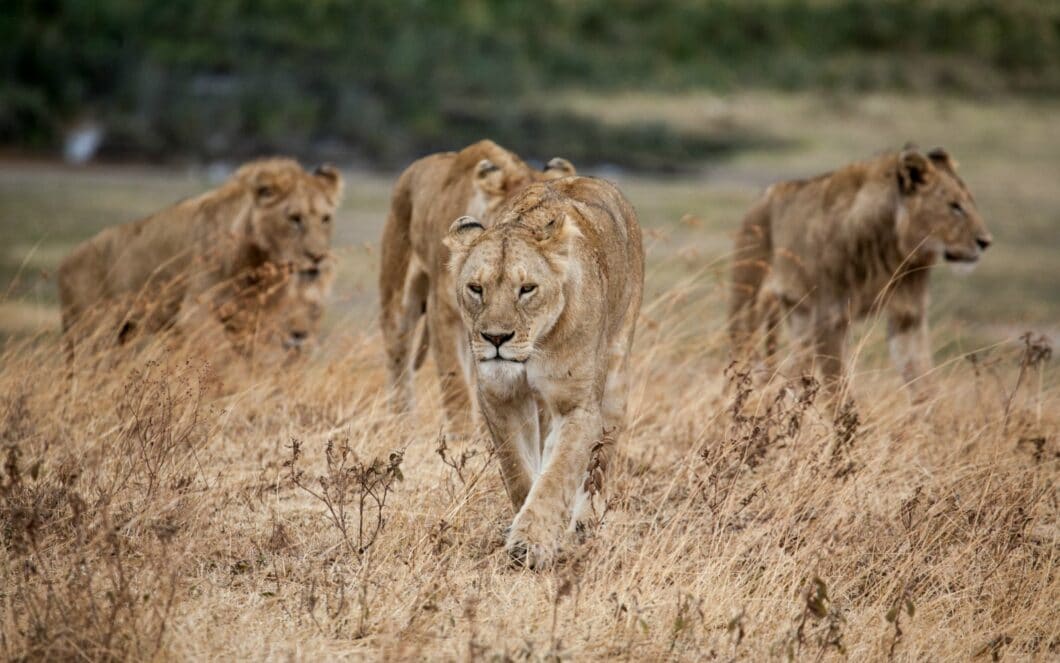 Meet Maasai Tribe in the Maasai Mara Heartlands.
Originally from South Sudan, the Maasai are an indigenous group that lives in northern Tanzania and Kenya. They live a traditional lifestyle as herdsmen and are known to be some of the tallest people in the world!
Small tour groups are invited to the Maasai villages to get up close and personal with Maasai warriors and learn about their values and traditions. Understanding their way of life was a real eye-opener and a million years away from how most of us live today.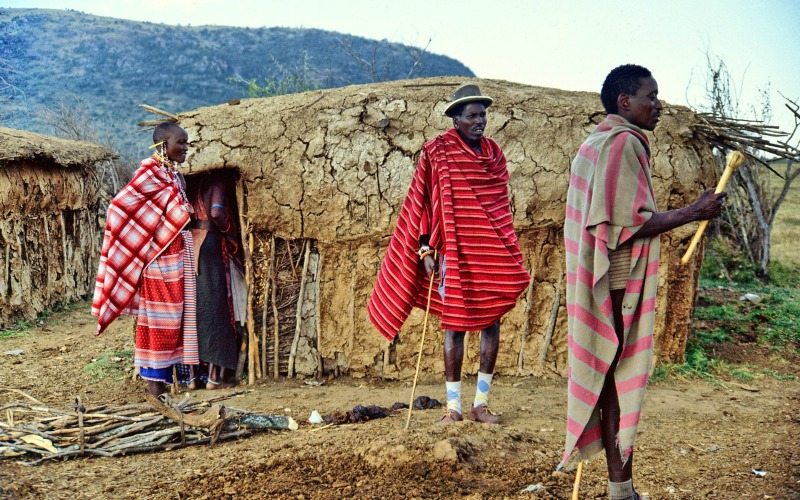 Experience the Culture and Beaches of Zanzibar.
Zanzibar is a small island off the coast of Tanzania's mainland and a short boat journey from Dar es Salaam, the capital of Tanzania. It's full of vibrancy in the main town (Stone Town) and the beaches are stunning.
The people are a mix of many cultural backgrounds and Islam is the main religion. Most speak Swahili. My favorite part of visiting Zanzibar was the people. They were the friendliest and everyone would welcome you with a "Jambo" (Hello), no matter how young or old they were. As a visitor to their beautiful island, I truly felt welcomed.
Walking around in "Stone Town" (Zanzibar City) is like taking a step back in time. It's a colorful, small city with a lot going on? children running to school, busy markets selling goods, with shops and cafes scattered throughout. Stone Town is very walkable so it's enjoyable to explore without a plan so you can experience its simple everyday life.
The beaches in Zanzibar are out of this world. Not only are they stunning and serene – they are quiet. You will see fishermen bringing in their catches and gorgeous, clear blue water. It's the perfect place to unwind for the day after all of the intense traveling you've most likely done.
HOW TO PLAN YOUR TANZANIA TRIP:
Book your trip through a tour company.
You may be thinking no, no I don't do tour companies, I'm an independent traveler. Well, I am too. I traveled the rest of the world independently, BUT Africa is different. There are political issues and corruption and it's also a BIG place. You truly need the expertise of a tour company (in which many hire experienced locals to run the tours). The great thing is that many tours are small, so look out for these. I traveled with a tour company called Guerba. They have now been bought out by Intrepid Tours, which I would also highly recommend.
Equip yourself with the right clothing and supplies. Depending on your trip, you may be camping or in a lodge. Either way, imagine how dark the Serengeti is at night time. Pitch black. It can also be hot during the day and cool at night, so make sure you're prepared with high quality quick dry clothing, good hiking boots, hat, flip-flops, sunglasses, flashlight, etc. Just don't go overboard with too much as you'll want to buy local goods too!
Do your research.
Understand how to stay safe (again, this is where a tour company is important).
Look into the weather and the best season to travel in.
Bring Supplies (for the local children).
Some supplies we take for granted could be a real necessity/treat to some local Tanzanian children – small notepads, pencils, pencil crayons, fidget spinners. When you book your trip, ask the tour company what they recommend.
Africa has so much to offer. Traveling to experience the culture, the people and the wildlife can be life-changing. Tanzania is a place I recommend to all my friends after traveling through a lot of southern and eastern Africa. If you have any questions on my experience or need more details on traveling in Tanzania, please feel free to email me at [email protected].
Happy travels!
Yolanda
Yolanda is a guest writer for Have Clothes Will Travel. She lives in Toronto, Canada and in the past has thrown on a backpack for long periods of time, traveling the world. She is passionate about making most of life in and present and runs her own blog that focuses on adventures in wellness and self-discovery. Check it out at www.PutTheKettleOn.ca, and show Yolanda some social love here: Facebook | Instagram | Twitter | Pinterest