Honest Review of Go2Africa Safari Tours – My Experience Using Their Services
Are you wondering if it is safe to book an African safari with Go2Africa and if Go2Africa is a reputable company? This post is my HONEST review of Go2Africa and whether or not I recommend using them for your next trip.
*Disclosure: Have Clothes, Will Travel uses affiliate links. Meaning, if you click a link and make a purchase, Have Clothes, Will Travel gets a very small commission at no extra cost to you. Thank you for supporting the brands that make this blog possible!
What is Go2Africa?
Go2Africa is a luxury travel agency based in South Africa that was established in 1998. They create tailored luxury safaris with more than 3,000 safari partners, and they offer 24/7 assistance.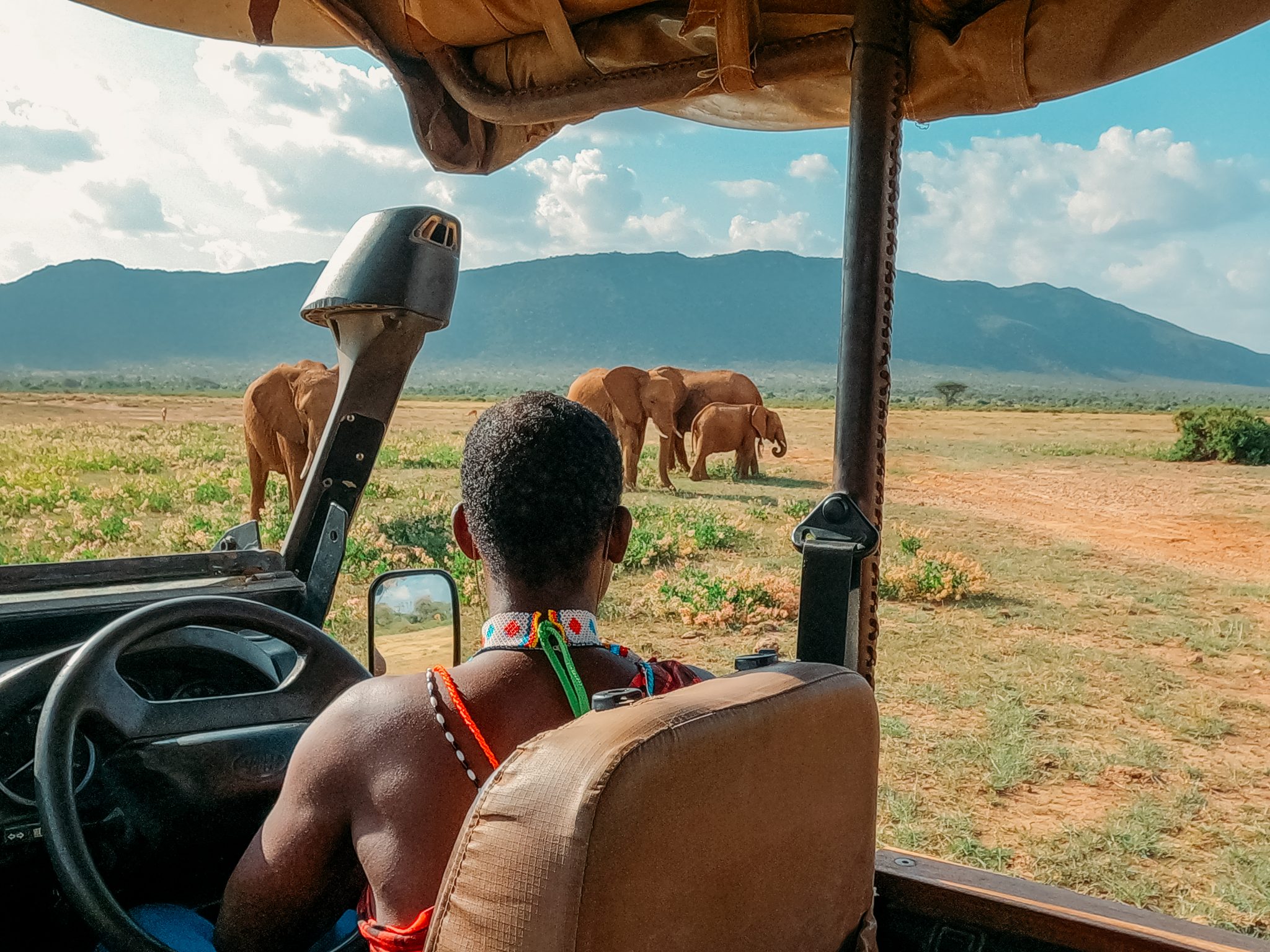 What Destinations Does Go2Africa Offer?
Go2Africa offers a variety of destinations for luxury safaris and vacations. The countries they offer their tour services in are Botswana, Congo, Kenya, Malawi, Mauritius, Mozambique, Namibia, Rwanda, Seychelles, South Africa, Tanzania, Uganda, Zambia, and Zimbabwe.
Why Did I Use Go2Africa for My Safari?
I don't typically use travel agencies when I book trips. I prefer to do all the planning and booking for travel myself. However, when it came to planning my first safari experience – I was beyond overwhelmed. There were just SO many different options and price points. And every single one of the safari lodges I read about had stellar reviews and looked AMAZING. I had no idea how to go about properly making a decision.
I was also on a time crunch. Most people plan trips of this caliber at least a year before they happen. However, this opportunity to take a safari in Kenya presented itself less than 2 months before my flight to Nairobi departed. Less than 2 months to plan a 10-day safari is a pretty nuts time frame!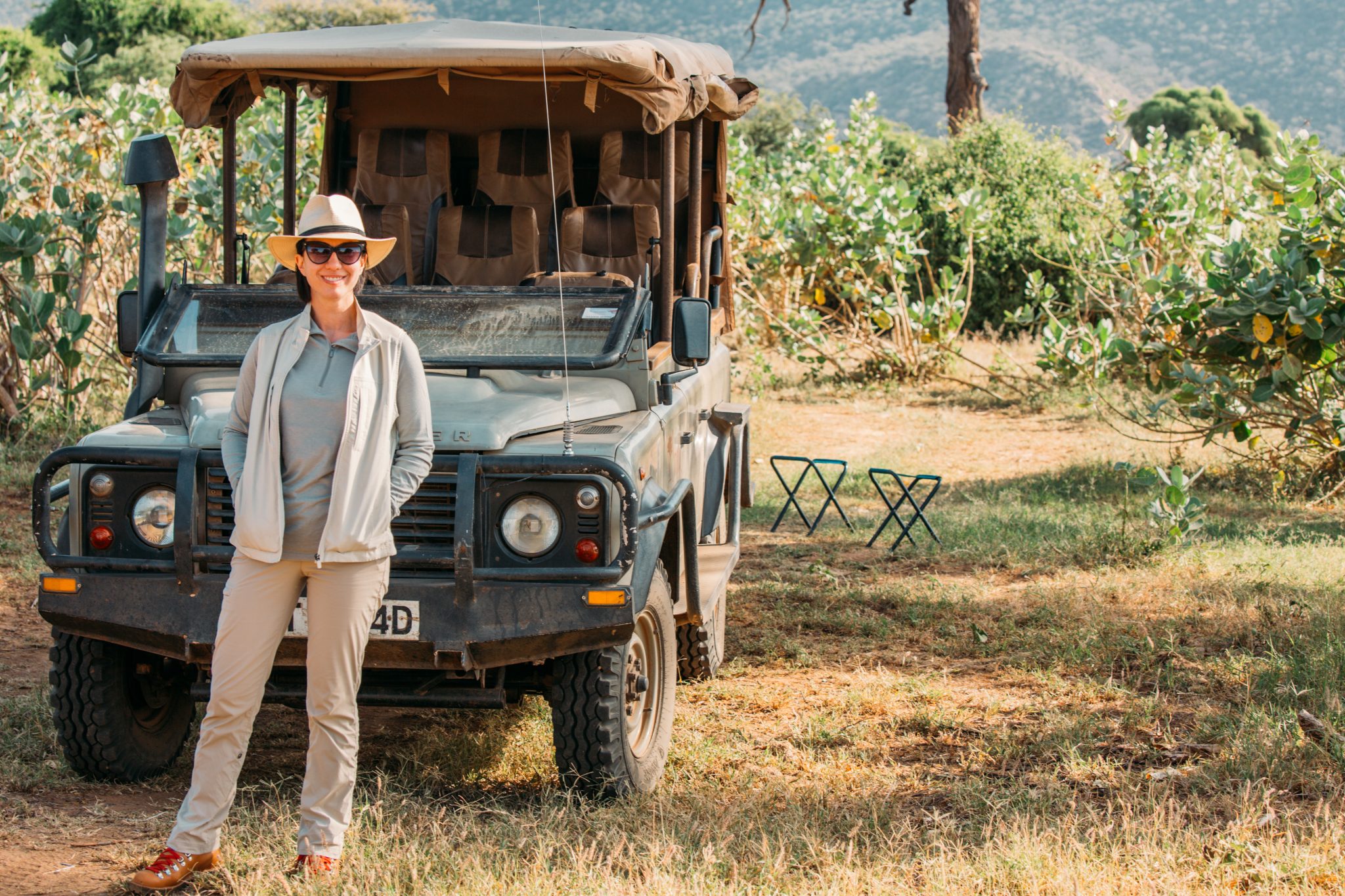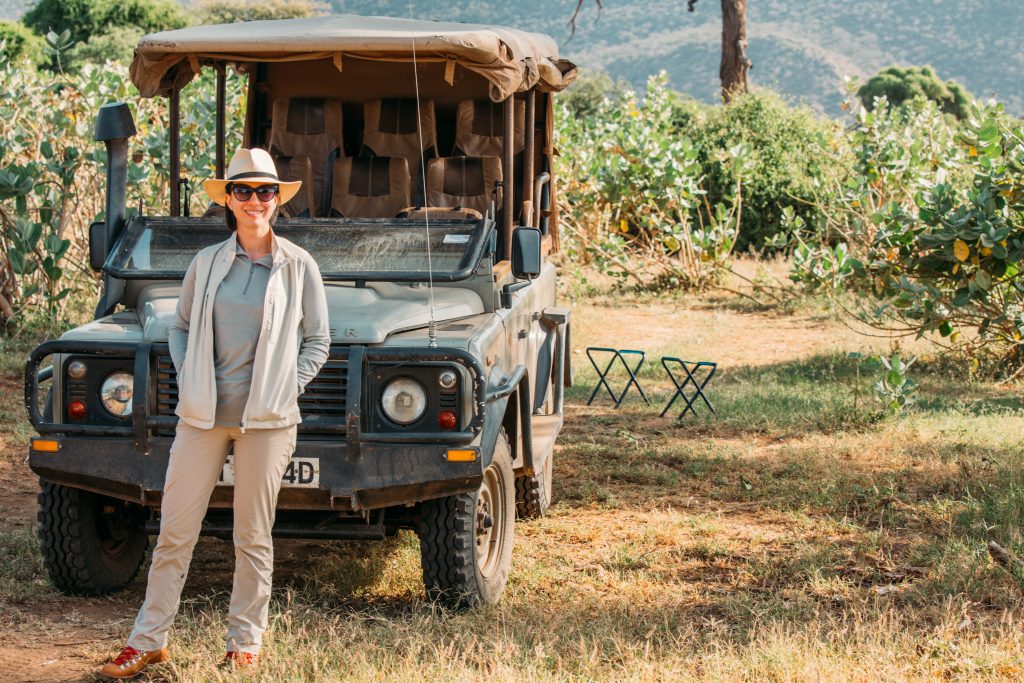 So, I asked a few female travel forums I am part of for agencies to use for planning a Kenyan safari. Go2Africa was one that kept getting highly recommended across these forums. I reached out to them via their website's contact form and appreciated how professional and in-depth their website and form process was.
I received an email from safari expert, Lauren Johansson, just hours after I submitted my request. Again, I was very impressed by their professionalism and how well she had read and understood the notes I had sent in the contact form.
Then, I had a call with Lauren, and I was BLOWN away.
I am going to go into in-depth detail in this review of my entire experience booking and using Go2Africa's services end-to-end. However, if you're just here to assuage any worries you had about whether or not Go2Africa is a reputable company before you pay thousands of dollars for your dream trip… then let me save you the time of reading this whole post and assure you that Go2Africa is a reputable and professional company. I did have some snafus with this company (which I will describe below), but they are 100% legitimate.
My Personal Experience Booking With Go2Africa
So, Go2Africa is the company I used to book the safari portion of my time in Kenya. I had already booked and planned my time in Nairobi before I reached out to them for help with my safari planning. If I would have reached out to them from the start, though, they could have also planned and booked the Nairobi portion of my trip.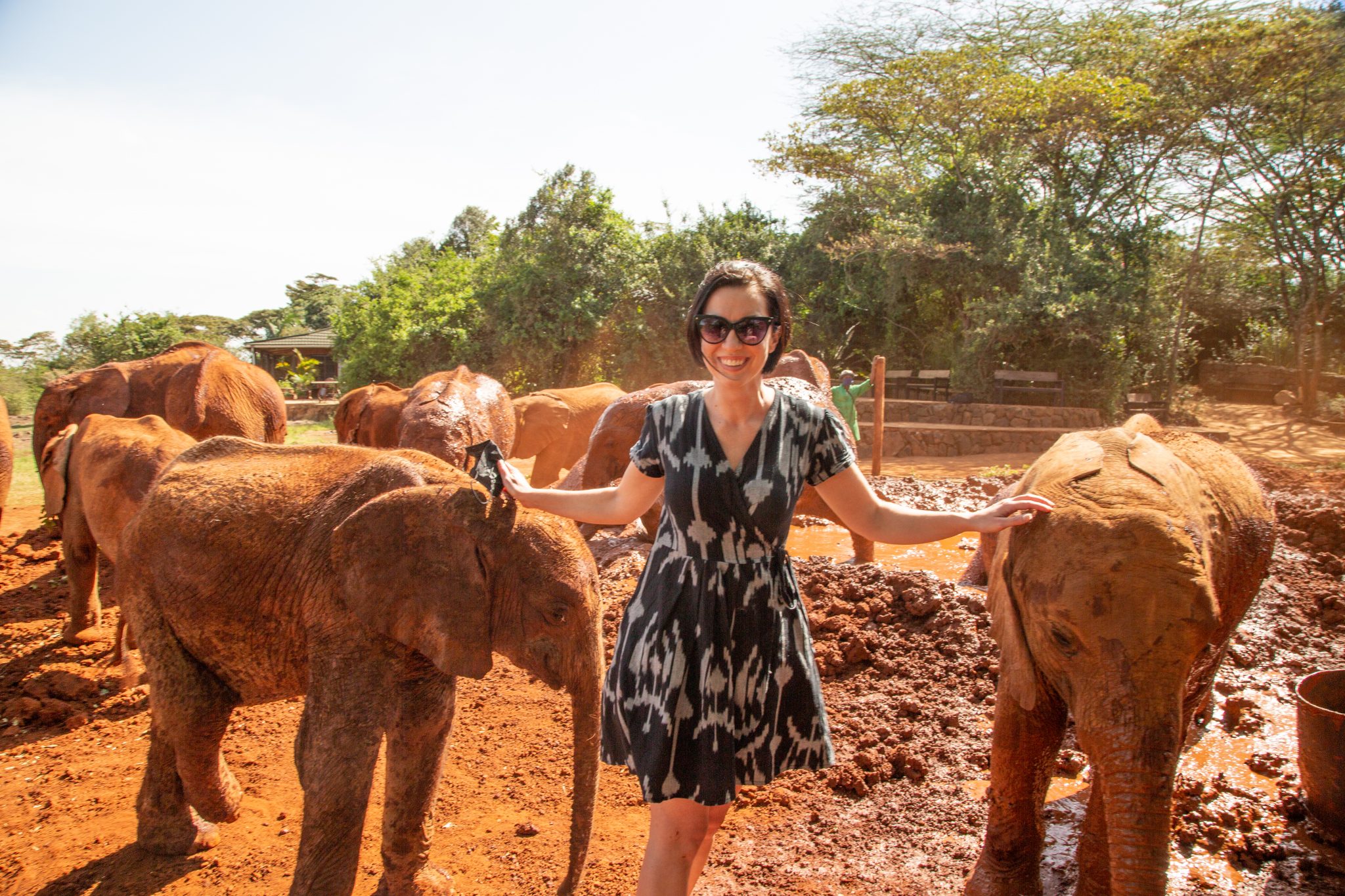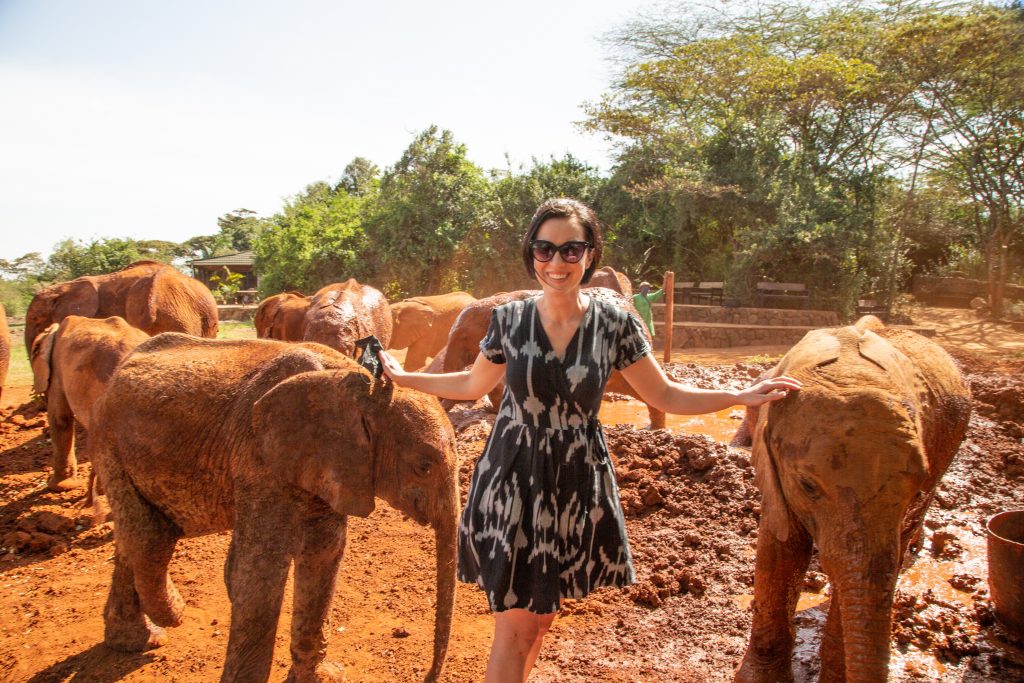 After I sent my travel preferences to Lauren, we spoke via a Zoom call to go over my budget and wishlist and chat about the camps. It was very informative for me because Lauren had been to all of the camps she was suggesting and spoke with such passion about them! I loved it. (I also mention this because another couple we met had booked through an agency that had not visited any of the properties, and this had been very poorly aligned with what their preferences were.)
Safari Expert Experience
After the call, Lauren (my personal safari expert) put together four separate itineraries for me that each had an interactive webpage describing the itinerary and the cost. It was very well designed and easy to understand. It only took her one day to do this all, too. Which, this is something I greatly appreciated because, again, I was on an insane time crunch to get this all booked.
After looking through the itineraries and doing a bit more research on the properties that Lauren was suggesting, I ended up asking to mix and match 2 of the itineraries. I liked the Saruni properties that Lauren was suggesting to me. Saruni had a reputation for being a very private and luxurious experience for its guests. (I am all about privacy, especially with this being my first big international trip since COVID! I was not ready for lots of people yet!)
However, I was very intrigued by another property that Lauren suggested in a different itinerary. It was the Naibosho Camp near the Masai Mara. This camp had a pride of lions living right next to it, and they also had a special photography vehicle, which I was very curious about.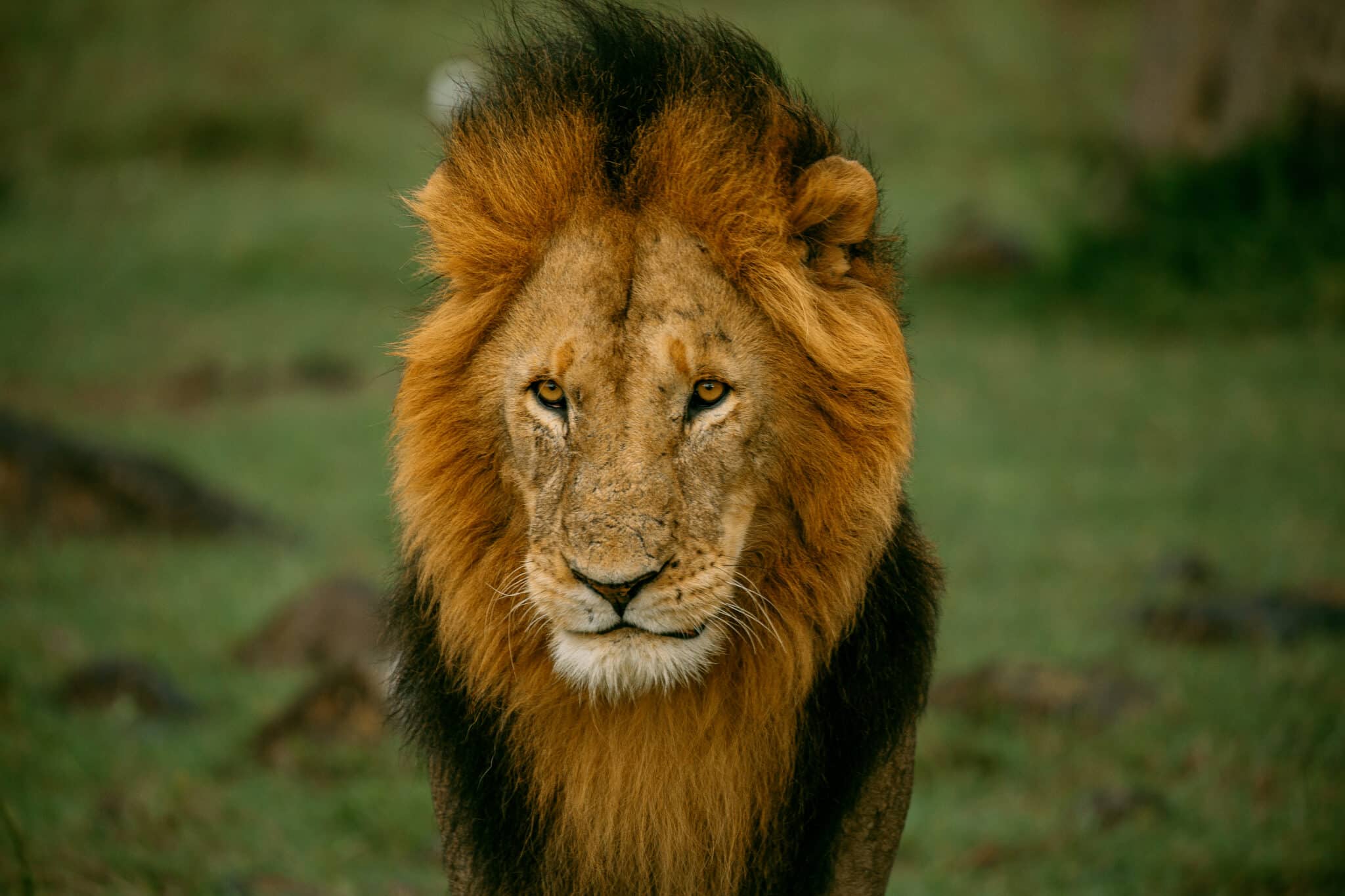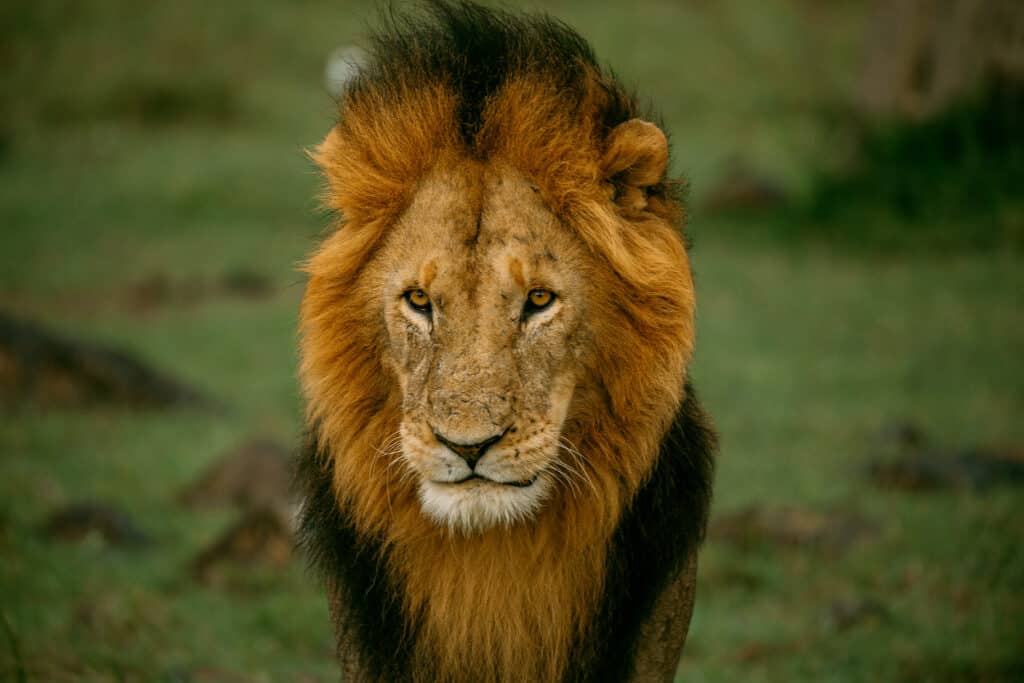 Lauren worked her magic with the camps and managed to book me with Saruni Samburu, Saruni Rhino, and Naibosho Camp for a slightly discounted rate than what I was initially quoted too. She also secured a half-day tour for me in Nairobi for a free afternoon I had, and she had arranged all transport for the trip. It only took her a couple of days to get this all together for me too!


Once I gave Lauren the go-ahead on the itinerary, she sent me a proposal to sign. And because the time I was booking was so close to the time I was actually leaving, I had to pay for my trip in full to secure my spot at each of the camps.
So, I signed the proposal and then paid for the trip with my credit card. I had to pay this in South African Rands because that is where Go2Africa is based. I also could have received a 2% discount on the payment if I had paid with SWIFT or EFT, but when it comes to making this big of a purchase, I always use my credit card to have an extra layer of protection.
I can't stress enough how unbelievably wonderful Lauren was at every step of the booking and planning process! She was such a delight, and so professional and passionate about Kenya (she used to live there).
With the help of Lauren, I was able to plan and book a dream safari vacation in less than 2 weeks!
Honest Review of Go2Africa – My Experience Using Their Services
I had completed this safari booking just before the Christmas holiday, so Lauren was out of the office until after the New Year. (She was still periodically sending me emails with helpful information, though, because she's a rockstar.) I was turned over, for the most part, though, to her colleague, Bianca, during this time.
I sent a few questions over to Bianca during this time about some logistics I was confused about. And I was wondering if I could store a bag somewhere in Nairobi, so I would not have to bring the clothing I used in Nairobi on safari with me. She replied I should email Giraffe Manor and see if I could store my bag there, as this was the last place I was staying before I embarked on my safari. This didn't really make sense to me, though… wouldn't it be easier to store it at the airport? Or somewhere near the airport?
Also at that time, to get into Kenya, you also needed to present a negative COVID PCR test (regardless of vaccination status). So, I needed to know if the PCR tests needed to be done at a specific testing facility, or if my local pharmacy (such as Walgreens, CVS, etc.) was acceptable for a PCR test. Her reply to this question was, "It needs to be a PCR test, not an Antigen test. Best would be to have it done at a travel clinic or hospital. Rapid Antigen tests are not currently allowed." Uhhh, that doesn't answer my question…
Needless to say, after the 5-star experience I had with Lauren, I was not ready to deal with someone who was struggling to answer my travel questions. I requested to work with Lauren on this all going forward, and Lauren, then, promptly answered all of my questions in great detail. (Turns out I could leave my bag at the airport and the COVID test needed to come from a Global Haven accredited lab, my local CVS wasn't going to cut it!)
Airport Arrival Experience
Lauren continued to virtually hold my hand until I took off for my flight to Nairobi. The airport transfer she had arranged was wonderful and made a great first impression.
Nairobi – On-safari support
I then used Uber, for the most part, to get around Nairobi on my own until my half-day private tour Go2Africa had arranged for me with Gamewatchers. The tour was supposed to pick me up at 10 am, so I could be at Sheldrick's Elephant Orphanage (The Sheldrick Wildlife Trust) at 11 am. However, at 10:20 am the driver had still not shown up.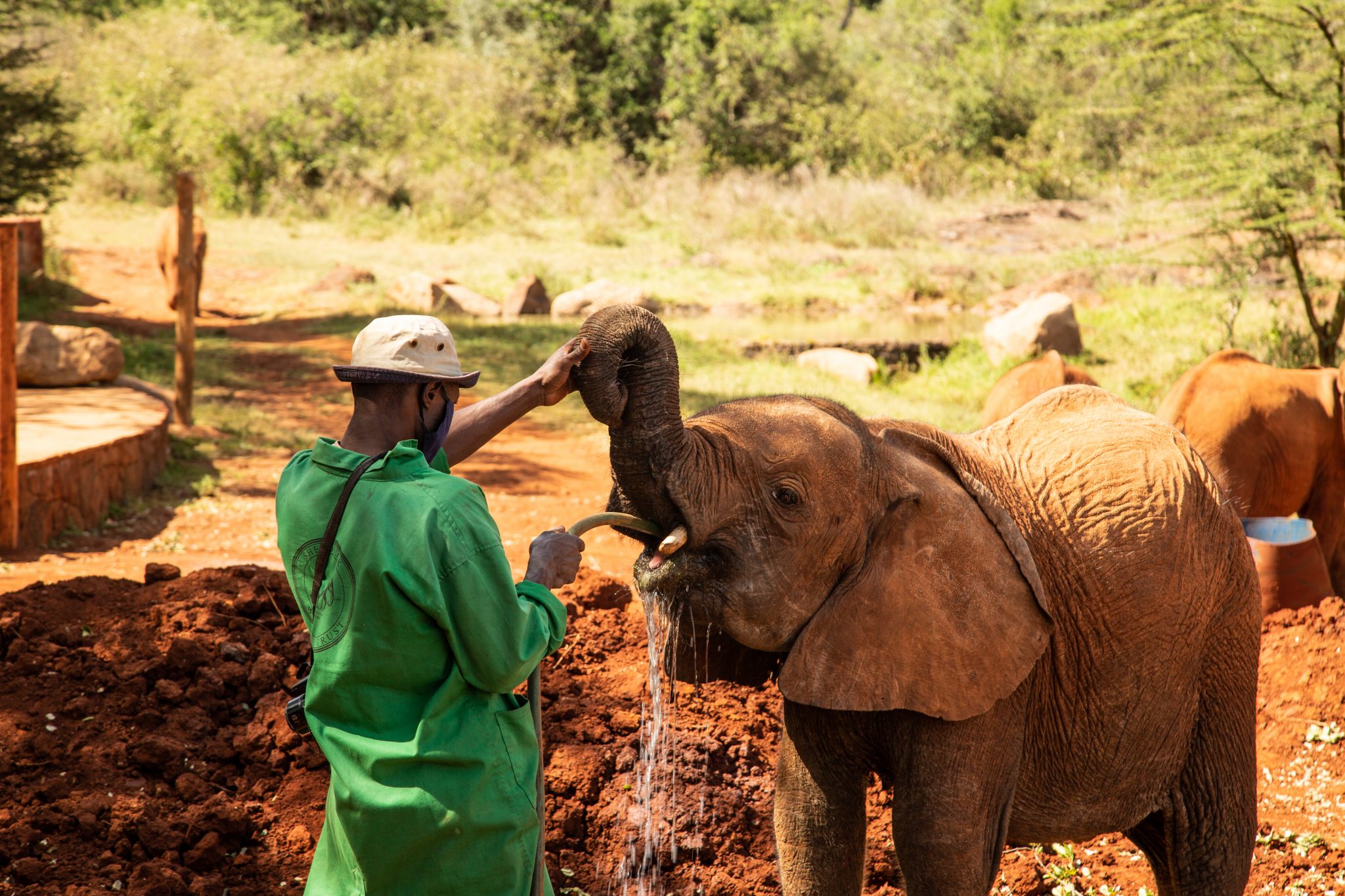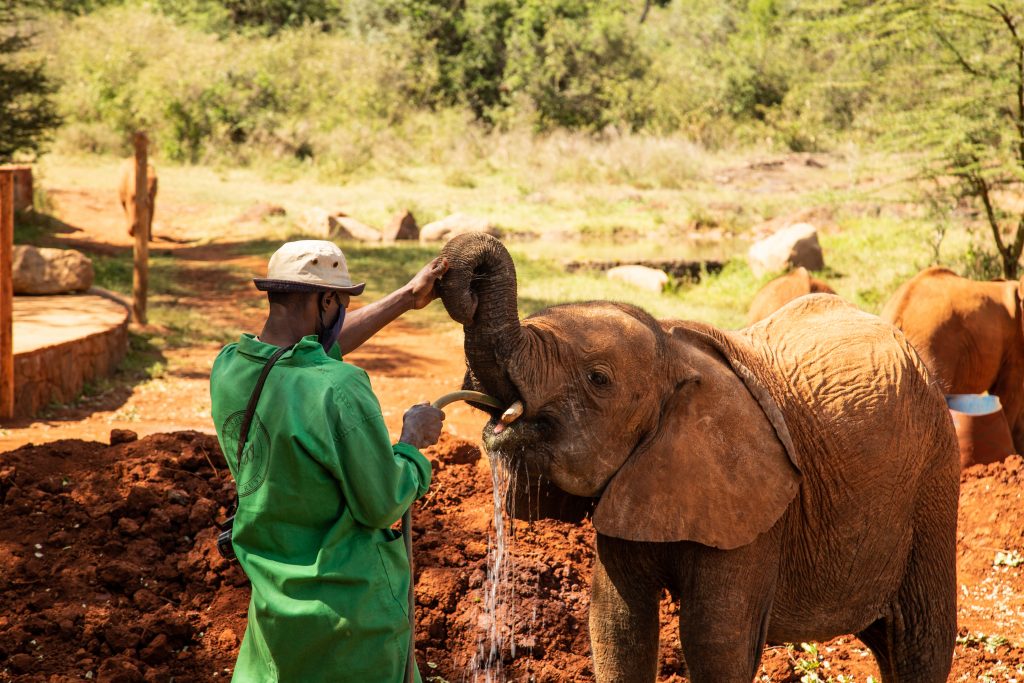 So, I called the number on my itinerary – no answer. I then sent a Whatsapp message. It was taking 20 minutes just to find my booking, though! So, I told them to send the driver to Sheldrick's because I was taking an Uber. (I knew it was going to take at least 15 minutes in traffic to make it to Sheldrick's, and I didn't want to be late.)
I also emailed Lauren once I was in my Uber. She emailed me back in about 10 minutes apologizing and assuring me she was looking into the matter.
I never did get an explanation of what had happened with the driver, but the driver was waiting for me once I was done at Sheldrick's. The rest of the day was fine, but it wasn't the best way to start off! (Again, I did appreciate how responsive Lauren was, though. I should have just contacted her initially.)
On Safari Experience
However, once I got on safari I was completely blown away! My time at Saruni Samburu and Saruni Rhino was absolutely amazing. It was everything I had ever dreamed of and more! (I have full detailed reviews already written about each of these lodges if you're interested.) Lauren had absolutely nailed it with her recommendation to stay with them, as they could not have fit my wishlist any better.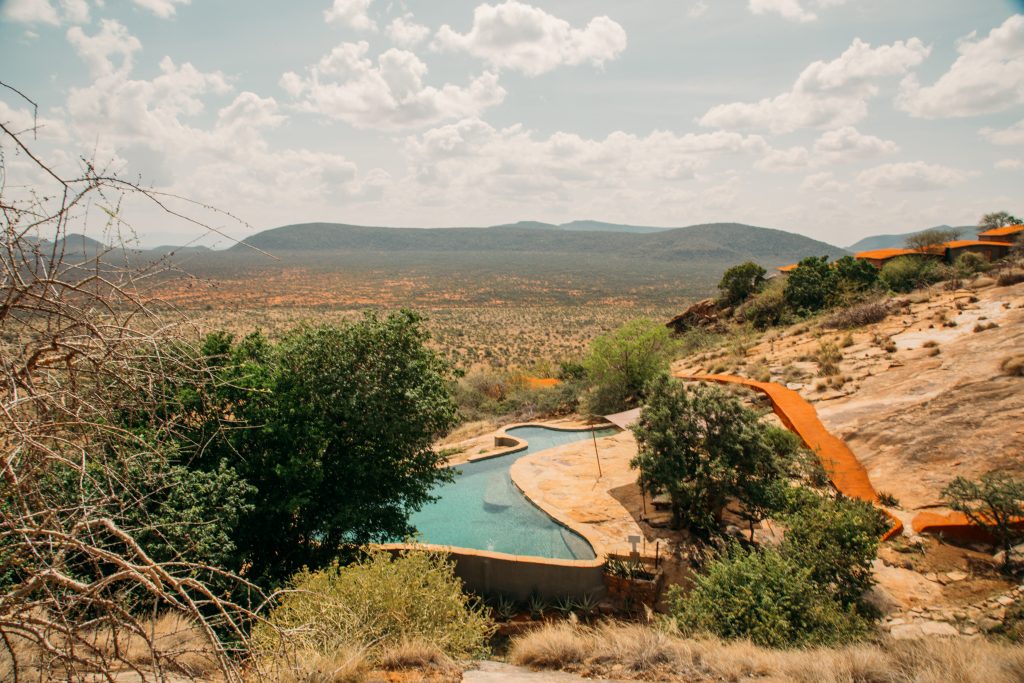 I was kicking myself for not also staying with the Saruni property Lauren had suggested in the Masai Mara. (I'm just going to have to go back!) Naibosho Camp was AMAZING as well, and if I hadn't ever stayed at a Saruni property, I would have thought it was the best place I had ever stayed.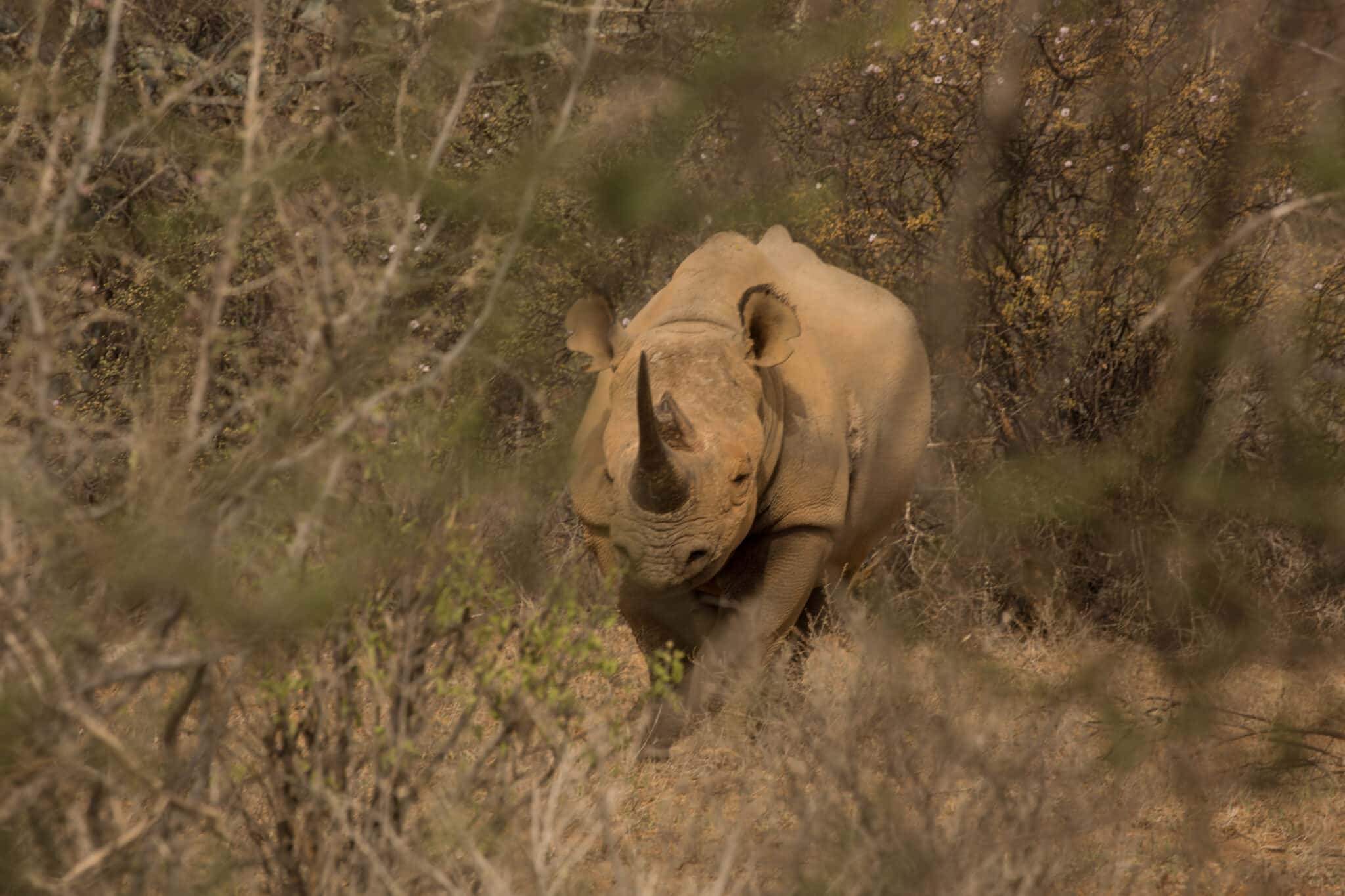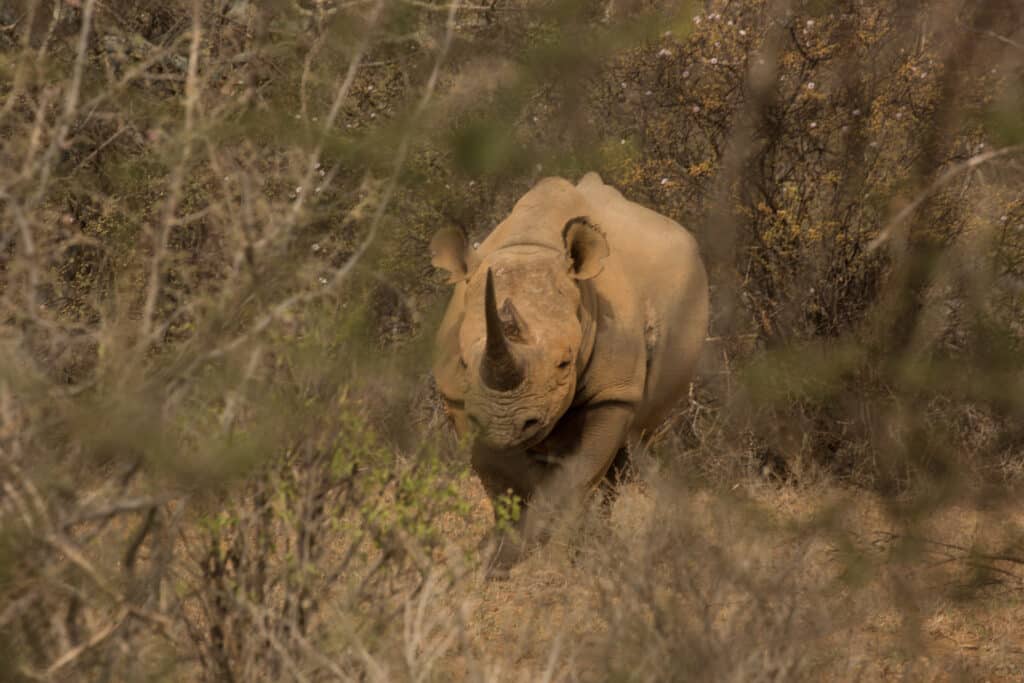 However, Saruni has absolutely ruined me going forward. The safari experience with Saruni was so special. I encourage you to read each property's respective blog post, so this Go2Africa review doesn't turn into a small novel.
Half Day Airport Transfer Arranged by Go2Africa
After the safari, I had a half day in Nairobi then before my flight back home. Lauren had arranged for a half-day private driver via Asilia Tours. He was spectacular and took me to a bunch of different places to shop for souvenirs (I hadn't really bought anything to bring home with me and wanted to look around a little) and also made suggestions for other interesting places to visit in Nairobi. This was a night and day experience compared to the other driver I had in Nairobi!
Wait, So Does Go2Africa Actually Have Tour Services in Kenya?
As you've read this you've probably noticed I've said that all of the camps, tours, and transfers were arranged via companies like Asilia, Gamewatchers, Saruni, etc. Go2Africa does not have actual tour services in Kenya, they contract them out through partner companies in Kenya. The only place where they have their own tour services (I think) is in South Africa.
Bottom Line: Do I Recommend Go2Africa?
Personally, I felt Go2Africa's services and support were valuable, and I was OK with paying for them (vs trying to figure this all out on my own on such short notice).
Go2Africa is, on average, more expensive to book through than using other agencies – especially those who are within Kenya. However, again, I was more than OK with paying a premium to use Lauren's expertise.
I will absolutely be reaching out to Lauren again the next time I want to plan an African safari. (Uganda is next on my list!) While there were aspects of the services I was less than impressed with, Lauren more than made up for them.
If you book your Kenya trip with Lauren, I can assure you that you will have an absolutely amazing time!
Read next: My Honest Saruni Samburu Review
Read next: Tracking Black Rhinos ON FOOT – My Experience With Saruni Rhino Lodge