Honest Saruni Samburu Review – A Luxury Safari Lodge in Kenya
This post is my honest review of our stay at Saruni Samburu in Kenya. This unique safari lodge is situated up on the top of a cliff and has breathtaking views of the Kalama Conservancy.
There's a good chance you haven't heard of Saruni Samburu before, it's a bit of a hidden gem and hasn't been marketed as heavily as some of the other safari lodges in Kenya. But this blog post is going to show just how unbelievable Saruni Samburu is, and why it absolutely deserves to be on your bucket list.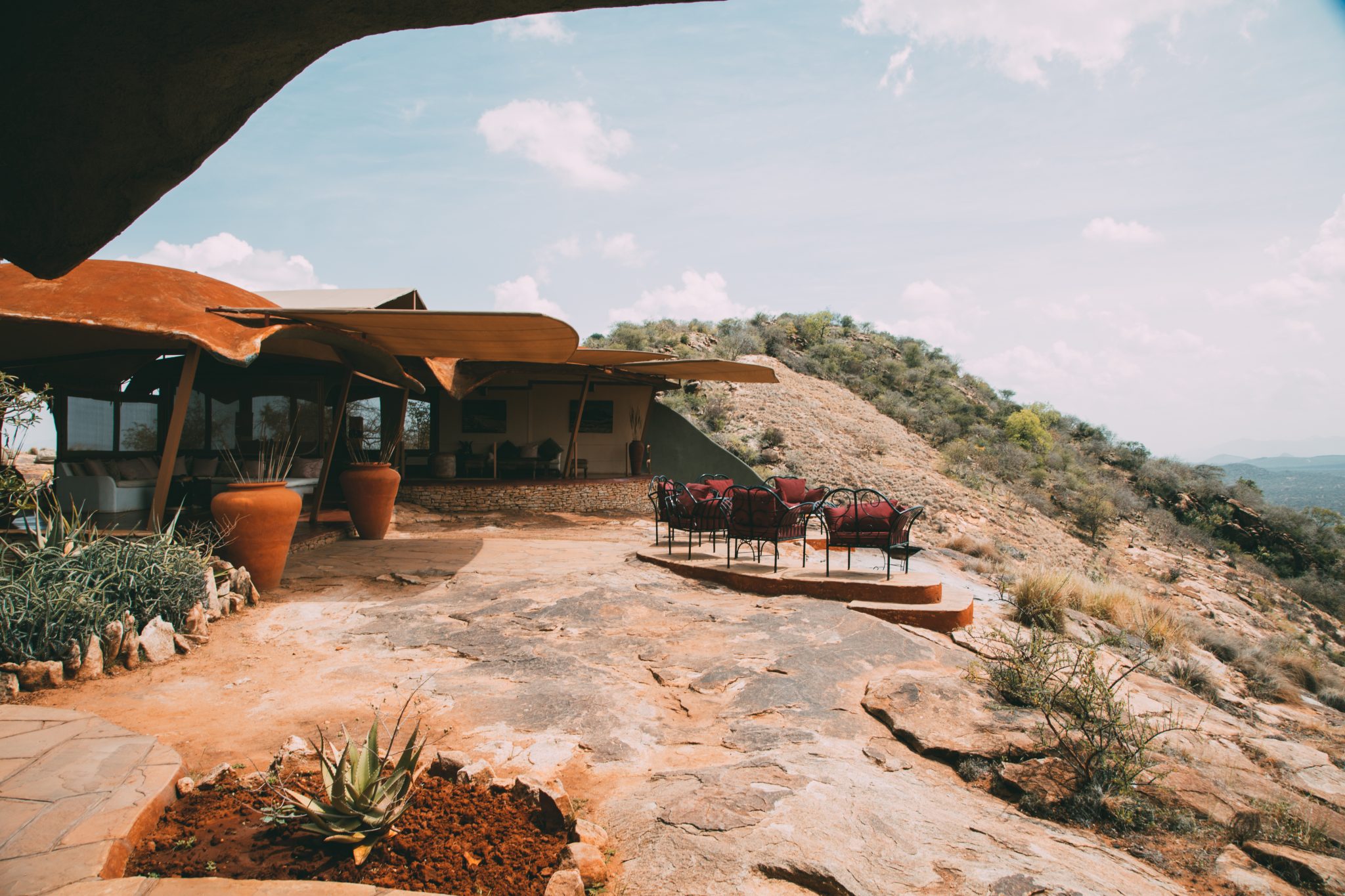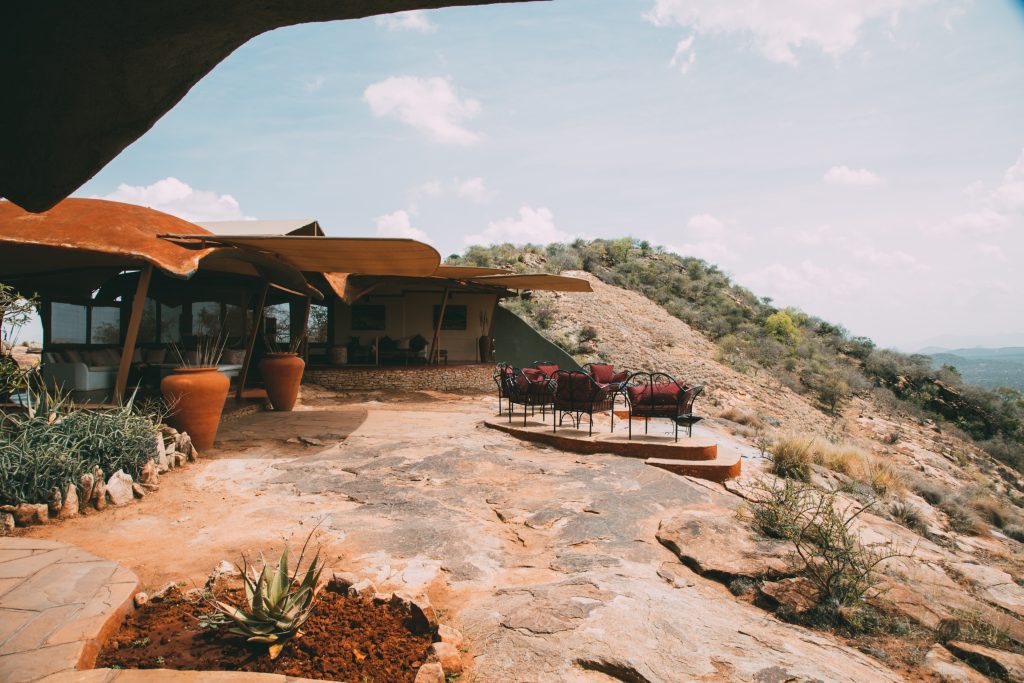 From the jaw-dropping accommodations and the once-in-a-lifetime safari experience – Saruni Samburu will knock your socks off! I'm going to walk you through our stay here and explain what you can expect if you decide to stay here yourself.
What is Saruni Samburu?
Saruni Samburu is one of the coolest places I've ever been to in my life…and to put this in perspective I was coming from Giraffe Manor in Nairobi before I stayed here… which I didn't think anything was going to top Giraffe Manor, but Saruni rose to that challenge and just might have won. This place is that incredible.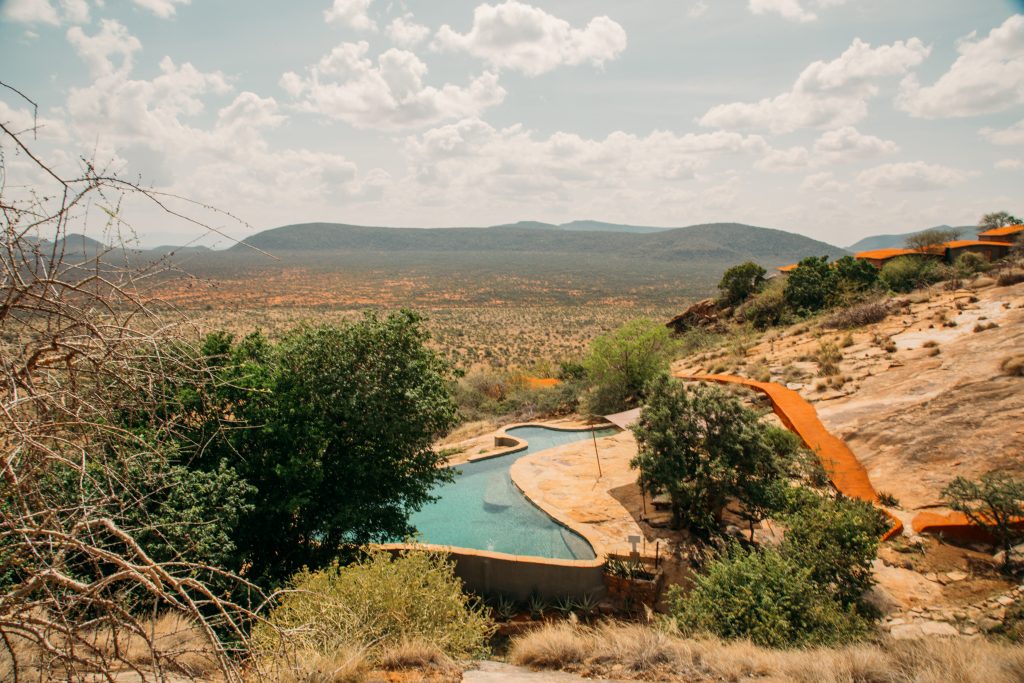 Saruni Samburu is a safari lodge that features ONLY six luxury villas that are large and open and have spectacular views of the Kalama Conservancy, which is a private conservancy. Saruni is the only lodge on over 200,000 acres of wilderness – so it's pretty secluded.
Even getting to the Saruni Samburu lodge is an adventure. There isn't an actual road to get to the lodge, you're basically driving up the side of a rocky mountain to get to the entrance – our guide joked that this is "the Saruni highway," and "now we can say we've gone rock climbing with a jeep!" (See this in my video below!)
When we arrived, the staff immediately greeted us with a cold, fruity drink and showed us the magnificent dining area and views. I never got tired of this view!
We had stayed in Villa #3 for 3 nights – again, there are 6 villas total at Saruni Samburu and 2 of these villas are also large family villas, for those traveling with kids.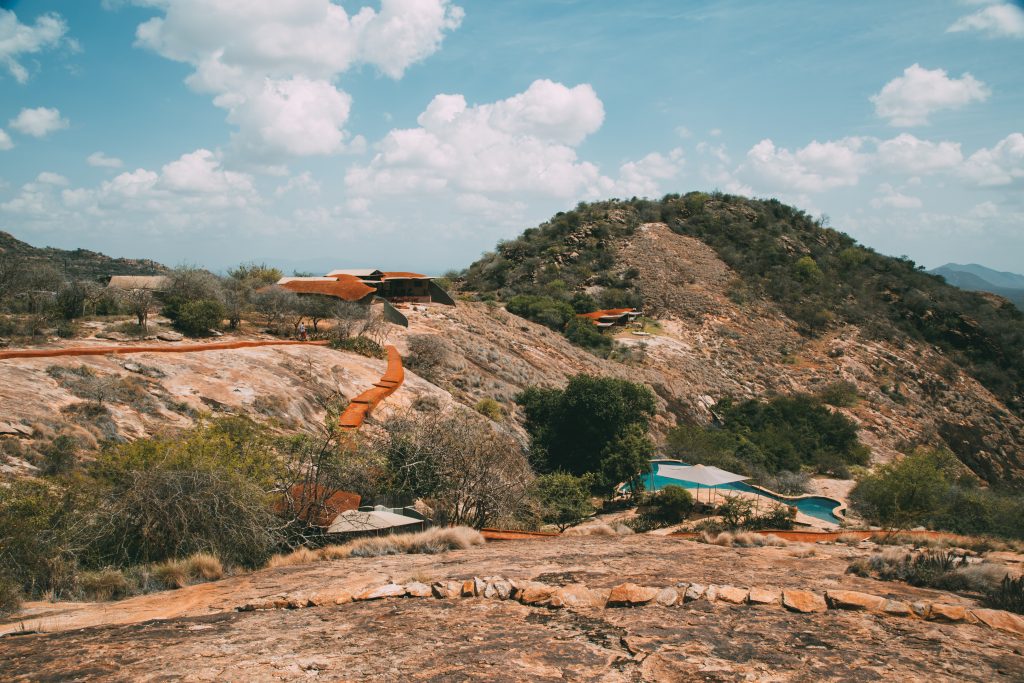 Our villa was a bit of a hike from the main lodge, or at least it felt like it because it was always quite warm in Samburu. Every day we were there it was over 90 degrees Fahrenheit! There are a couple of villas that are much closer to the main lodge, though, if you are worried about having to walk a long distance to your room.
The rooms are built on the side of a cliff and around a giant volcanic rock face. They are very open and spacious and blend in with the natural surroundings.
What are the Rooms Like at Saruni Samburu?
And I keep saying rooms… but "rooms" is also not really an accurate way to describe what you are staying in here – they are basically little houses. They are HUGE. You'll have a living room area, with a dining table and sitting area, and also a nice outdoor lounge area. There is also a full jug of water in your room, so you can fill up your water bottles easily (and without having to head back to the lodge). They also provide you with your own reusable water bottles, which I thought was nice.
You can even request to have your meals in your own dining room for a private dining experience (at no additional cost). We always had ours in the dining area of the lodge, but it was a nice option to have if you wanted a more private experience.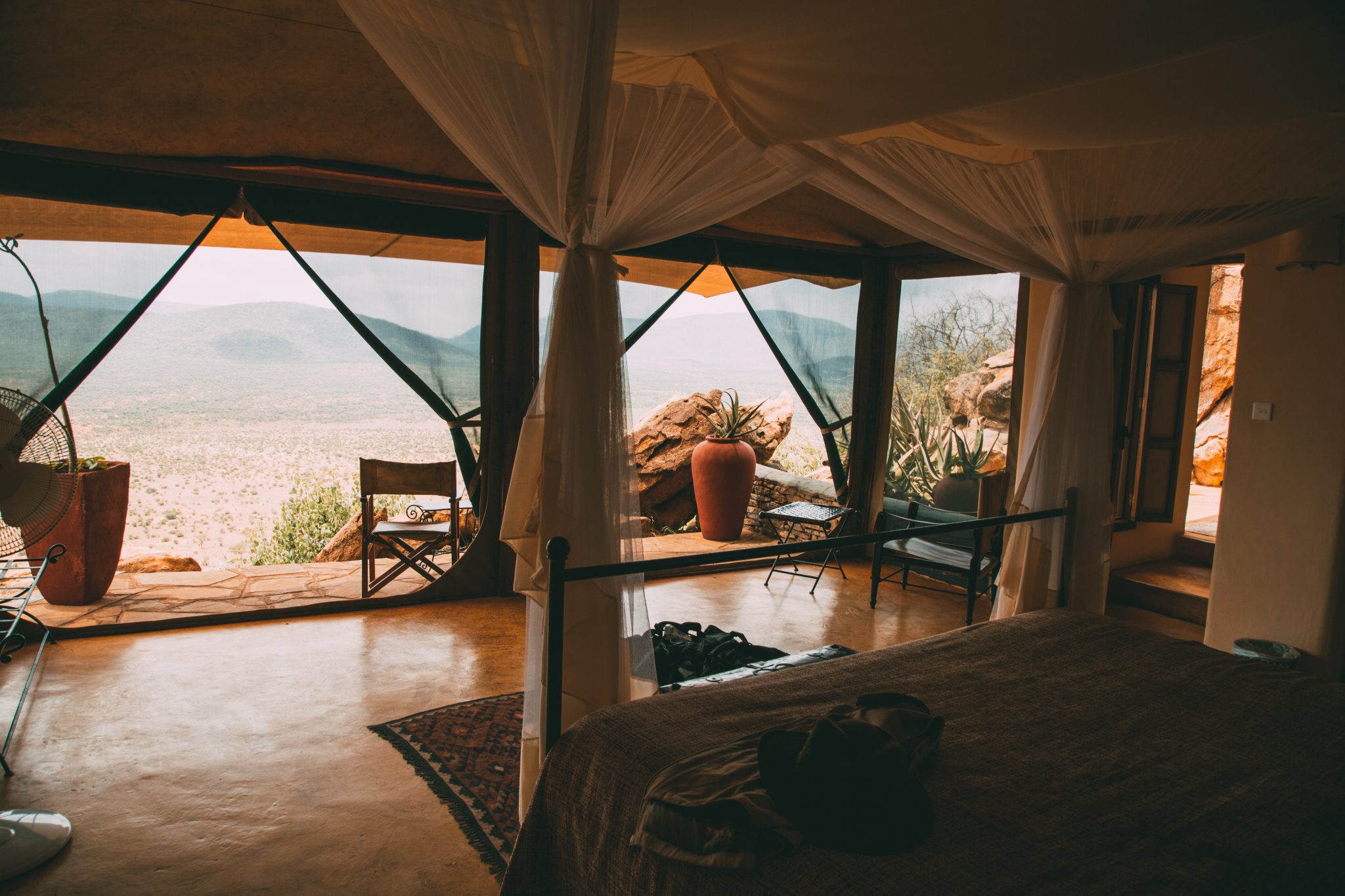 Then, you have a separate bedroom area with a very nice-sized closet and a refrigerator – which, is nice, because again, Samburu is HOT all the time. So, having the option to have cold water in your room is great.
They also provide you with a hairdryer, a safe, bug spray, and lanterns for at night. Saruni Samburu also has a limited laundry service – which means you can have your clothing washed here for no additional charge. Just note – They won't, however, wash women's underwear – which is standard with many of the lodges in Kenya.
And the laundry service is great because you are only allowed 33 lbs per person on your flight into Samburu, and my camera gear by itself weighed 17 lbs! So, I didn't have much for clothing or toiletries. My husband and I each just had a duffel bag for our clothing, and that was it.
They also provide laundry detergent for you at Saruni Samburu, if you would like to just handwash your own clothing in the bathroom sink. Again, I thought that was nice!
Speaking of the bathroom – look at this bathroom!! How incredible is this?! You have a double sink in here, a toilet plus a bidet, you also have this huge soaking tub… but the best part of this room is the outdoor shower. This shower also has hot and cold water – all day long. They also provide you with these fantastic organic hair and body products. I am kicking myself for not buying some of these from the gift store, as they worked really well and smelled fantastic.
I absolutely LOVED this room.
What Amenities Does Saruni Samburu Have?
Saruni Samburu also has this beautiful infinity pool that you can lounge at during the day in between game drives. There is also a 2nd pool which is up higher and has some incredible panoramic views. You also might have some visitors, as the local monkeys and baboons like to come and hang out by the pool!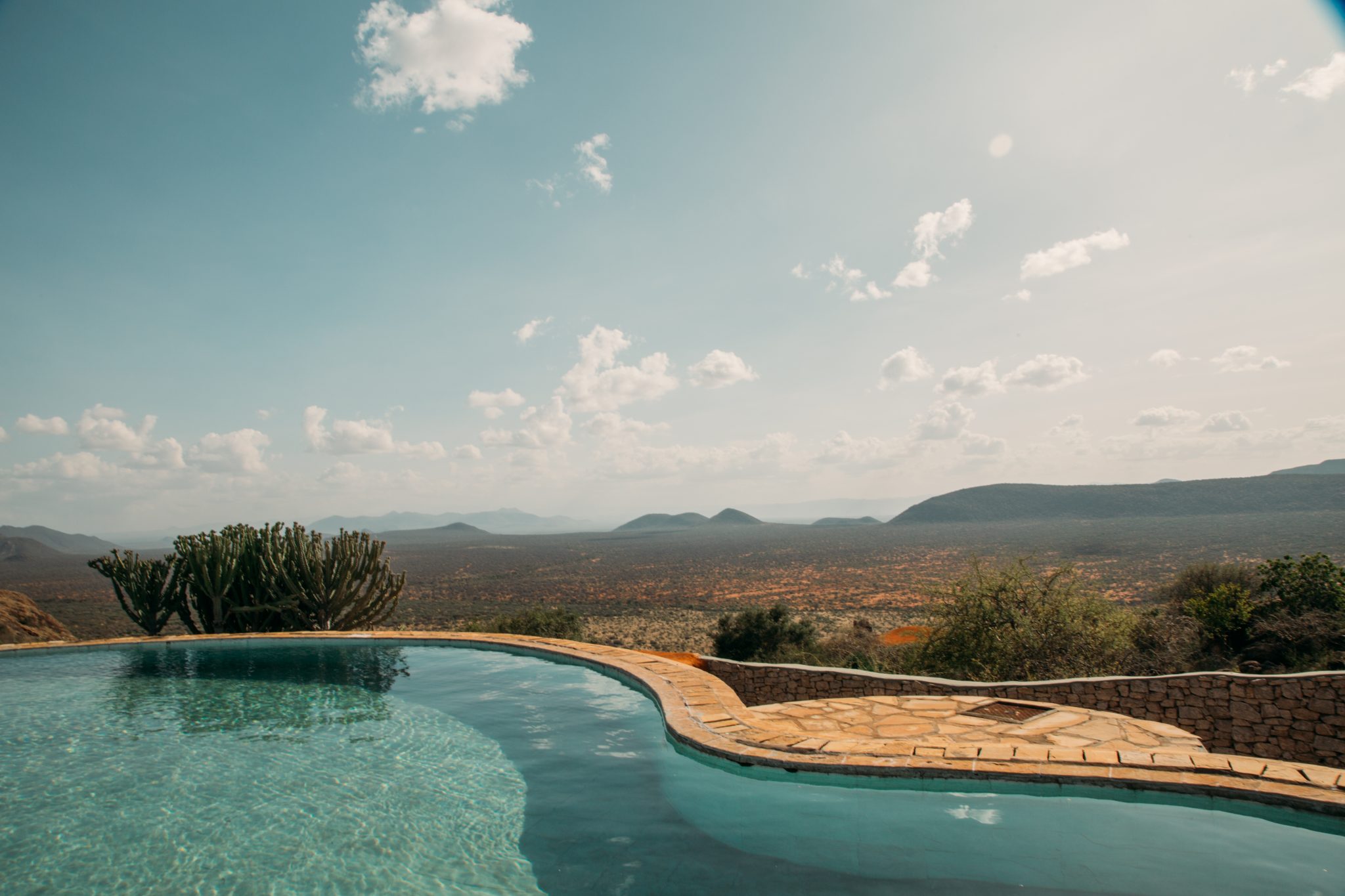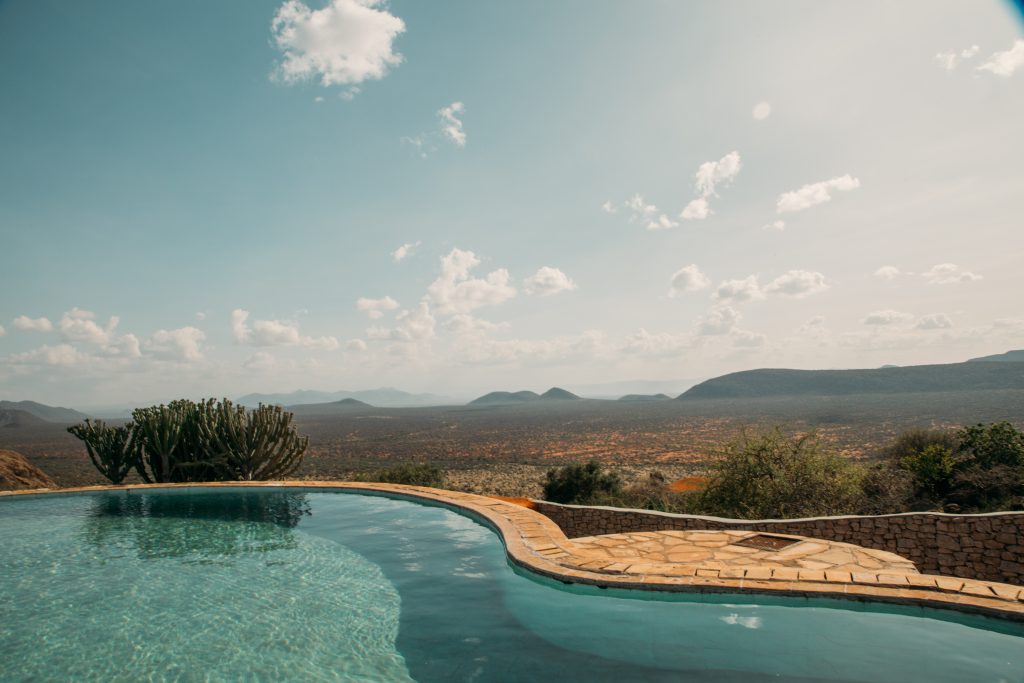 There's also a spa area where you can get a facial, manicure, massages, etc. Each room also gets a complimentary 30-minute massage. My husband took this, as I'm usually not the biggest fan of massages, and he said it was a very nice massage.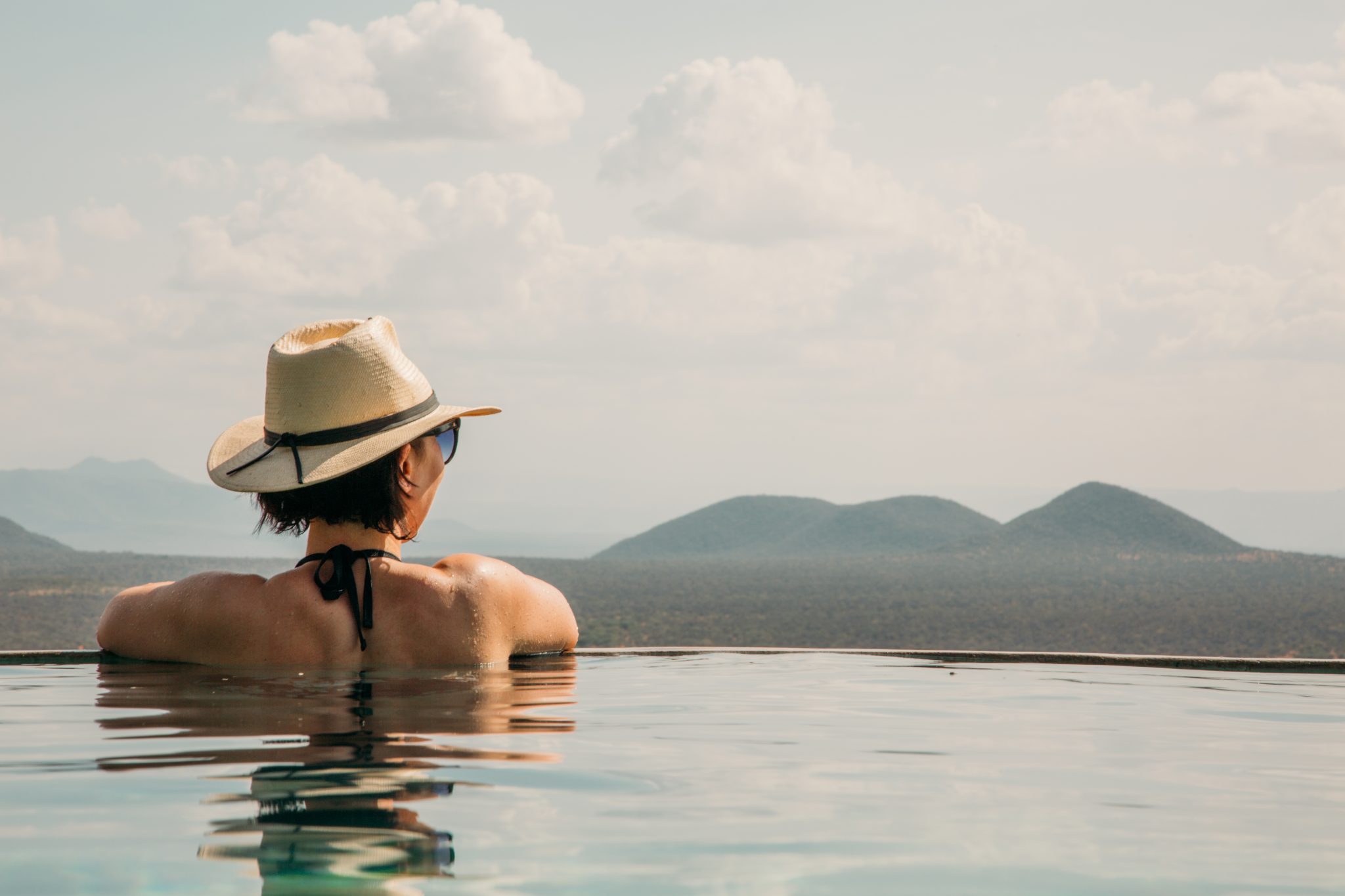 At night, there are also bean bag chairs so you can watch the stars. And Benson, who is the headwaiter, and also a passionate Astro-guide, can show you the different planets, galaxies, stars, and constellations with his laser pointer. He really knows his stuff!
Saruni Samburu Guides & Service Review
The accommodation and amenities weren't even the best part of staying here, though, the best part, in my opinion, is the incredible staff and our guide, Simon Lepasiele. All of the guides here are Samburu warriors who are very passionate about their land and culture.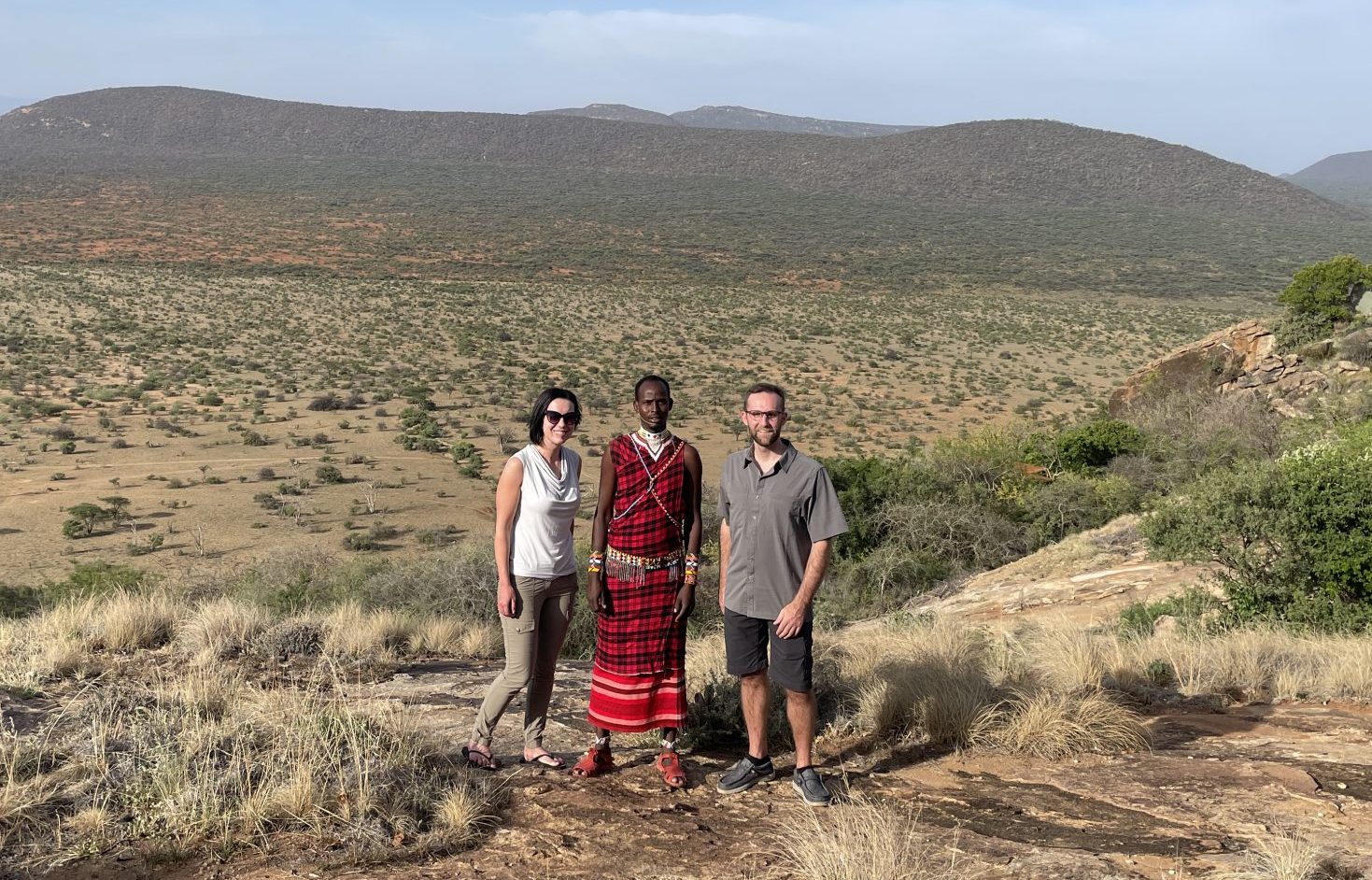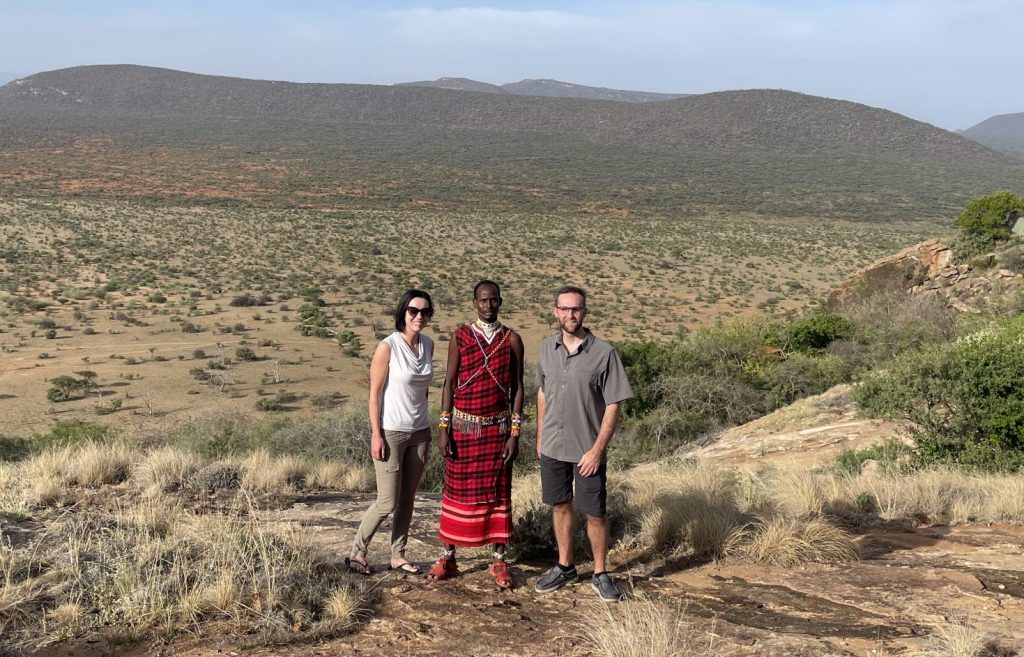 Every guest we spoke with at Saruni was convinced that their guide was the best guide, and they felt very lucky to have them. So, I think it's safe to say that ALL of the guides at Saruni are amazing…but still I'm pretty sure our guide Simon was the best.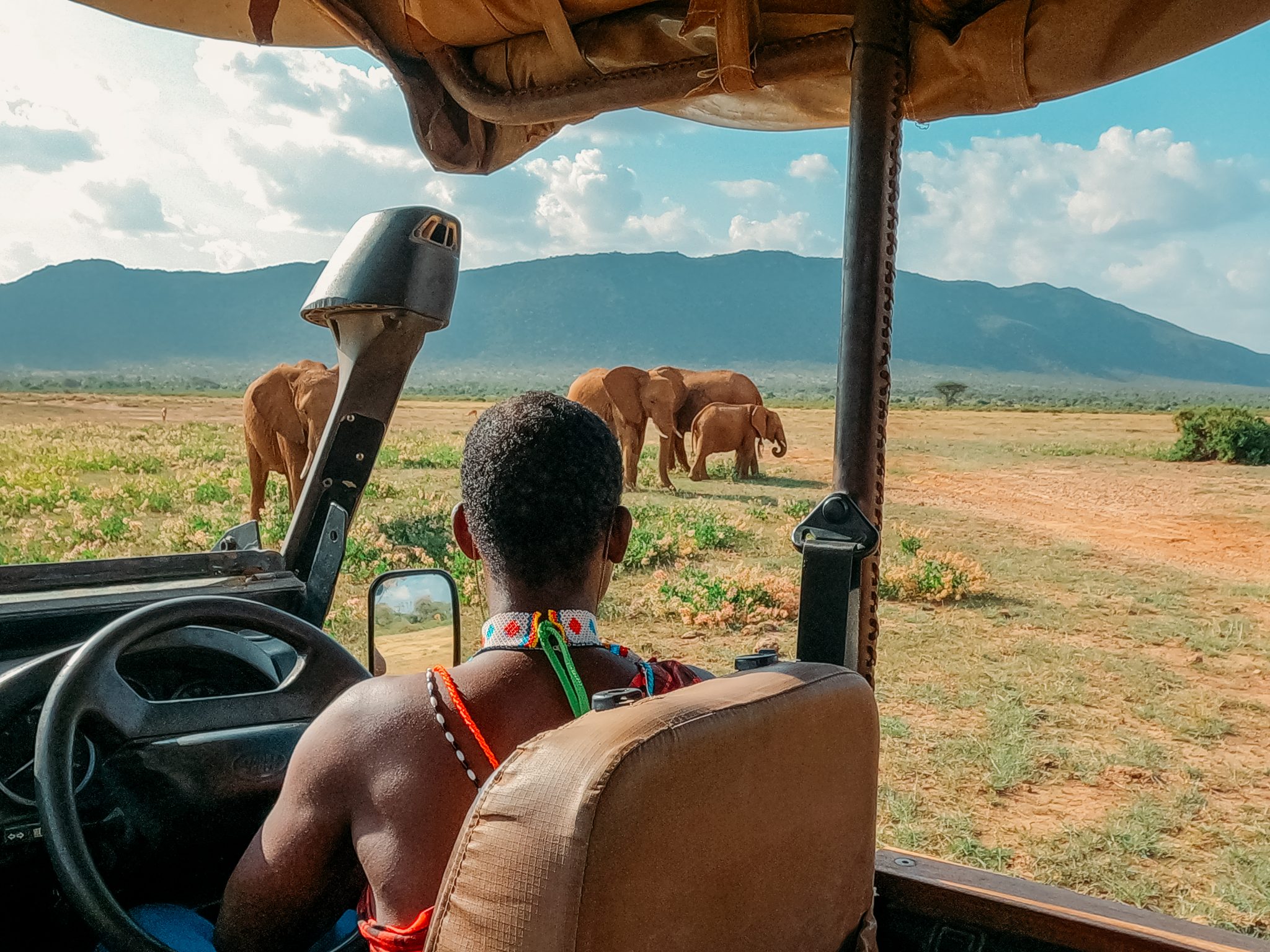 I mean, Simon is seriously one of the best guides we've had period in all of our travels. His animal tracking skills were just insane – I swear he has superpowers. He could see through bushes in the dark and spot leopards while he was driving and talking to us. It was incredible.
We learned so much from Simon about the animals and also the local culture. He also never made us feel stupid for asking questions and always gave us great answers. He really went above and beyond and made our first safari extra special (and he also ruined us for every safari we had after this because he had set the bar SO high).
Saruni Samburu also has a dedicated server, or I guess you could say butler, for each room who brings you each meal while you are staying here and helps you with any other food or beverage requests during your entire stay.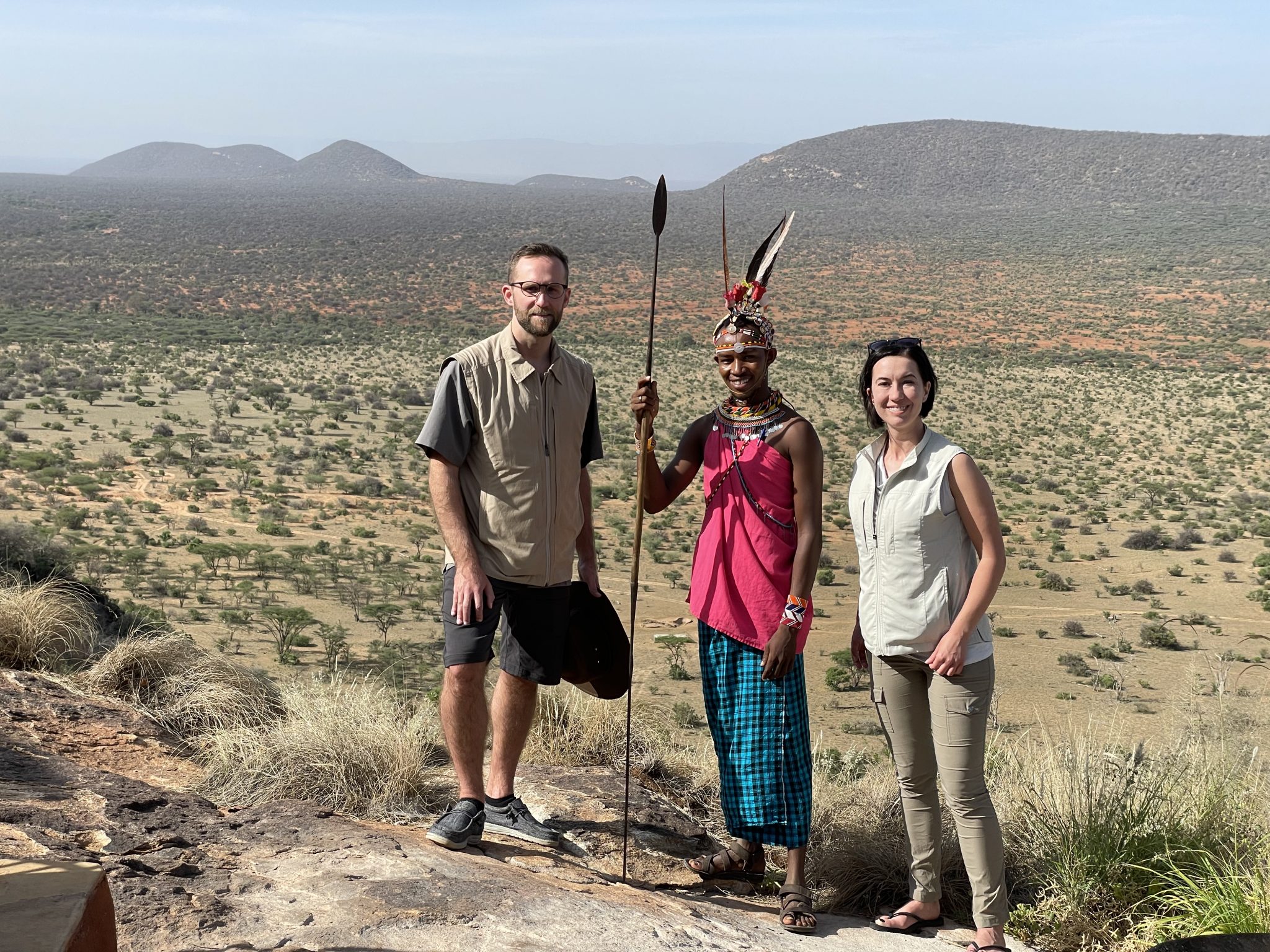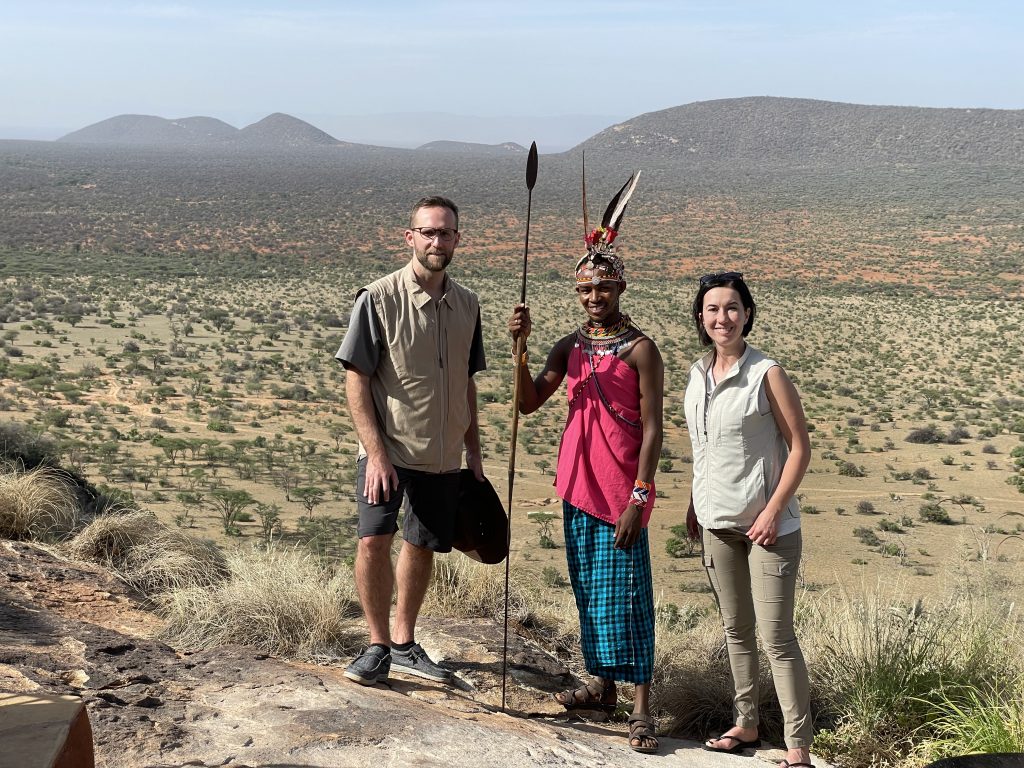 I mean, this same person will bring coffee and cookies to your room at 5 am before your morning safari and also serve you lunch, dinner, and any snacks or special beverages you want throughout the day.
Our server's name was also Simon, and he was the best. He was so kind and also went above and beyond to make sure he always had our beverages of choice ready and just making sure we were always enjoying ourselves and were comfortable.
What is the Food Like at Saruni Samburu?
Something I wasn't expecting to be so excited about is the food at Saruni lodges. I mean, you're pretty much in the middle of nowhere, so my expectations for food weren't that high.
So, I was SO shocked when we had our first meal at Saruni. You have 3 courses, with lunch and dinner and all of the Saruni lodges have an Italian theme to their dishes – and the food is unbelievable.
It is so tasty and presented so beautifully. I wish I had more photos and videos to share of it, but I usually ate it before I thought to take a video or photo of it. Trust me when I say the food in itself is a reason to stay at Saruni Samburu. This is better than any restaurant I have near me at home for food!
And for breakfast, my husband and I were really wanting to maximize the amount of time we spent on safari, so we always had our breakfast while out on safari. Simon would bring us coffee and cookies to our room a 5 am, so we could have a little something before we set out for the day.
Then, he would pack a picnic, and our guide Simon, would bring it along and set up in a safe area by the river for us. So, we could have this awesome breakfast and watch elephants and giraffes while we sipped our coffee and ate our breakfast. The food they had along too – ranged from pancakes to Scottish eggs, bacon, oatmeal, fresh fruit, yogurt, juices… there was such a variety. It was so amazing.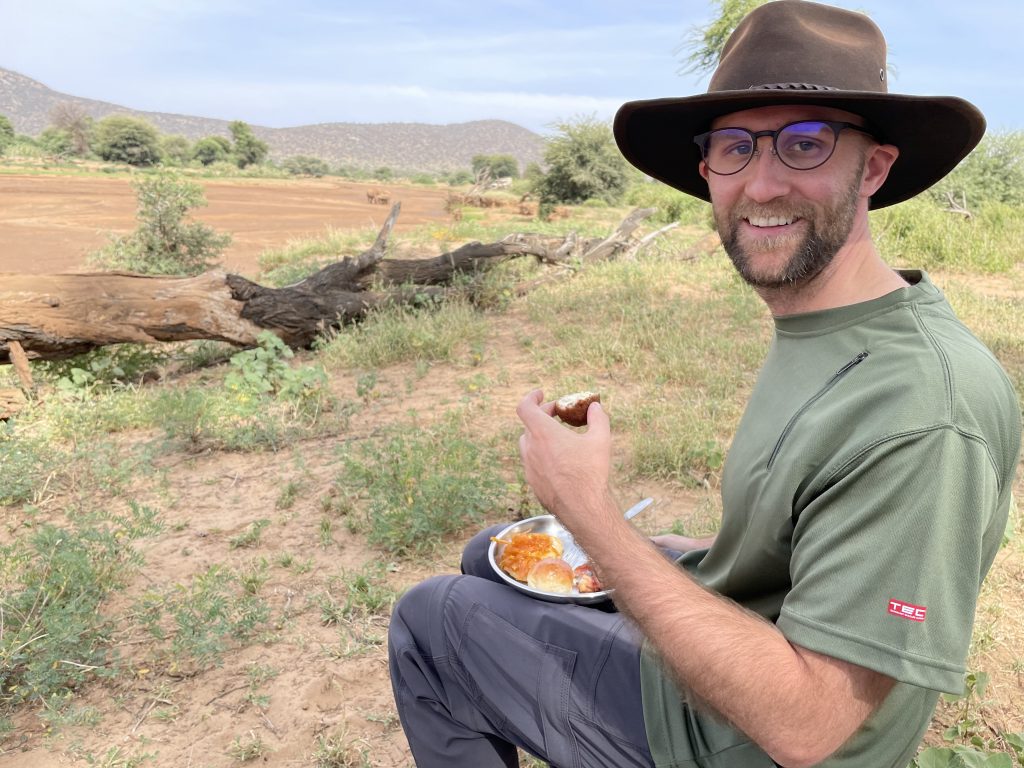 One night, Saruni also arranged for us to have dinner under the stars – they set up this elaborate bar and dining area and had a bonfire going for us. They also had a couple of cultural Samburu dances and songs performed for us while we were by the fire. It was a really special experience. I can't say enough positive things about the staff at Saruni Samburu and the lodge.
What is a Safari Like with Saruni Samburu?
So, If you're just beginning to plan your safari in Kenya, you're probably more familiar with the Masai Mara than Samburu, as that area is a much more popular safari destination.
So, just to give you a better idea of Samburu…it is in the Northern part of Kenya and is an arid region that features, dramatic hills and a mountainous landscape. You're also going to have the opportunity to see different animals in Samburu than you would in the Masai Mara. There are the Samburu "Special 5" which are:
The Reticulated Giraffe
The Grevy's Zebra
The Somali Ostrich
The Long-neck Gerenuk and
Common beisa oryx.
Compared to the Mara, You're also going to get to see an absolute ton of elephants. There are SO many elephants here. We seriously spent an entire morning just watching a herd of elephants play and graze… and I don't think I've ever been happier. (See this in my YouTube video.)
Again, Samburu is also not as popular of a safari destination as the Masai Mara in the south, so there are hardly any people here. You really feel like you are in the African wilderness searching for animals when you're here…whereas in the Mara, if you're seeing a cool animal or something exciting is happening… there's likely going to be a few other jeeps on top of it too, which made it feel a less authentic of an experience, at least to me.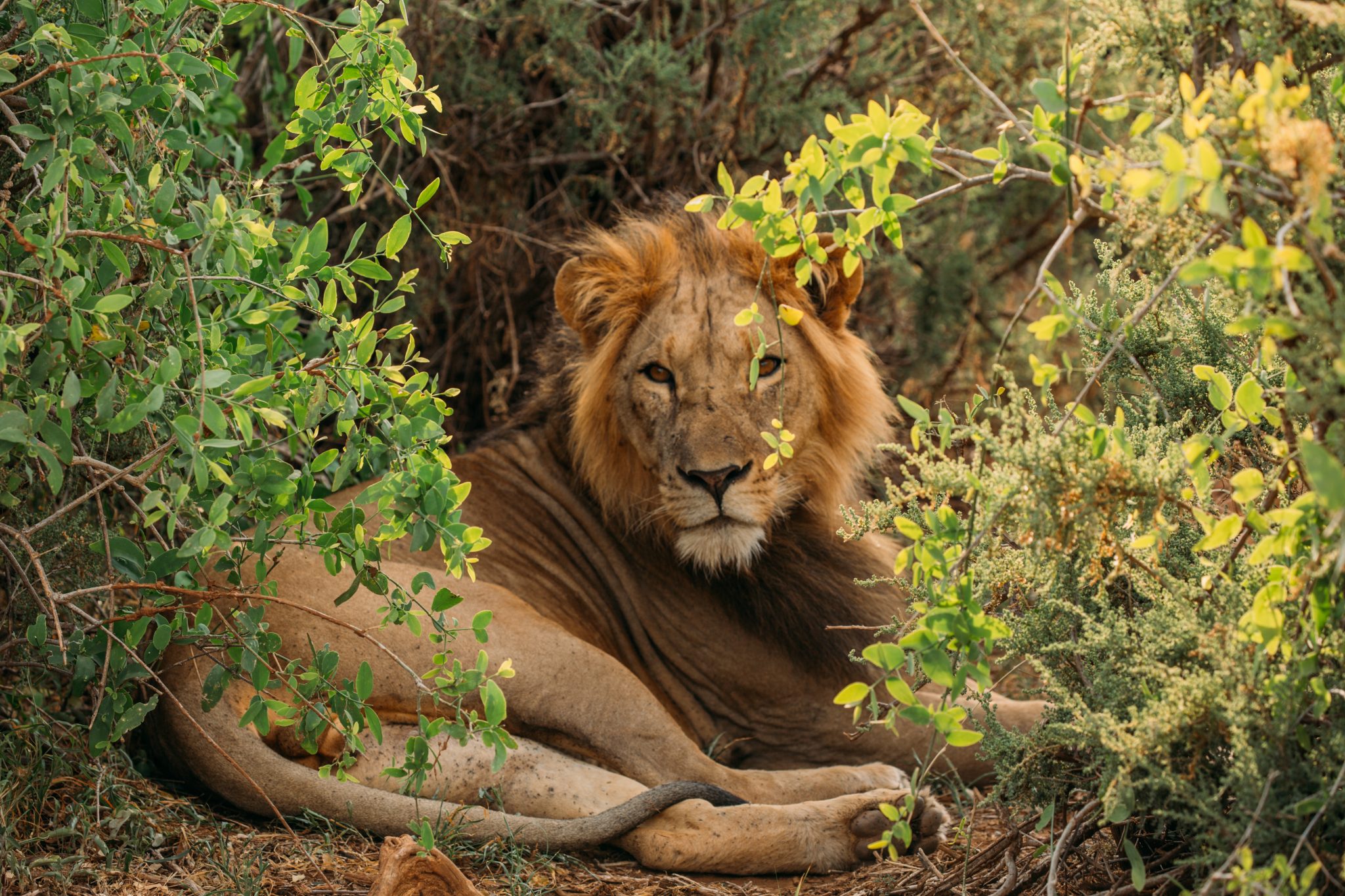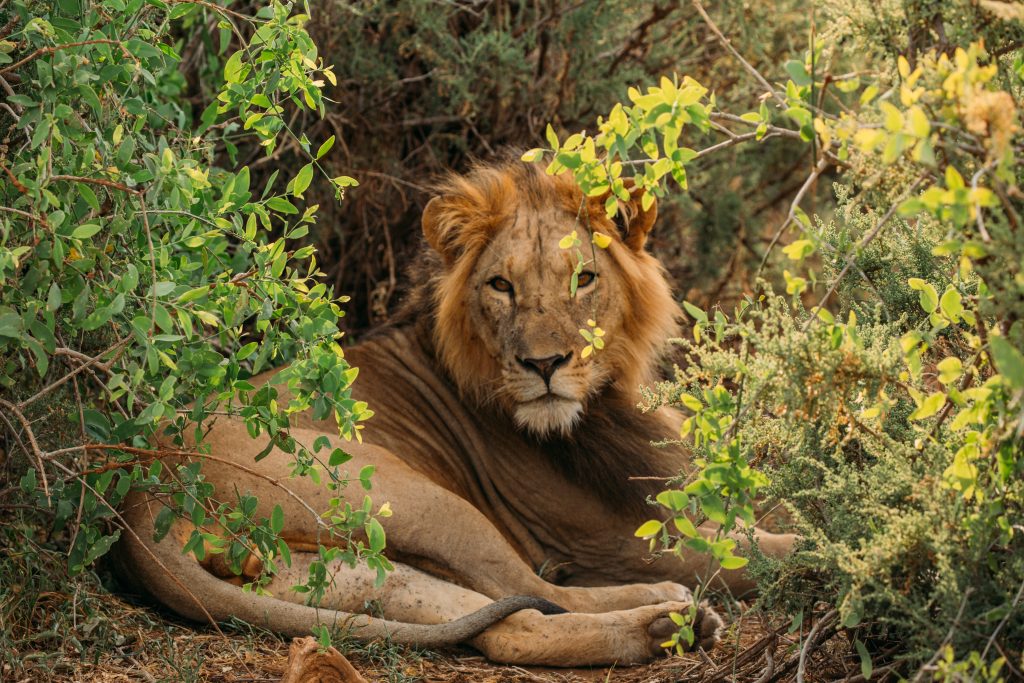 Another difference, though, is that The Mara has quite a few more big cats than Samburu. I mean, there are lions everywhere in the Masai Mara. Samburu only has a few lions and cheetahs, compared to the Maasai Mara.
While the wildlife is more abundant in the Masai Mara… I, personally, preferred the safari experience in Samburu with Saruni. It just was amazing to be able to watch the wildlife without a bunch of other people around and to have to work for tracking the animals a little more. It was really a unique experience, at least for me. (Photos from our safari in Samburu, below.)
You can also do night game drives here, and you'll have the chance to see nocturnal animals – which is also a unique experience.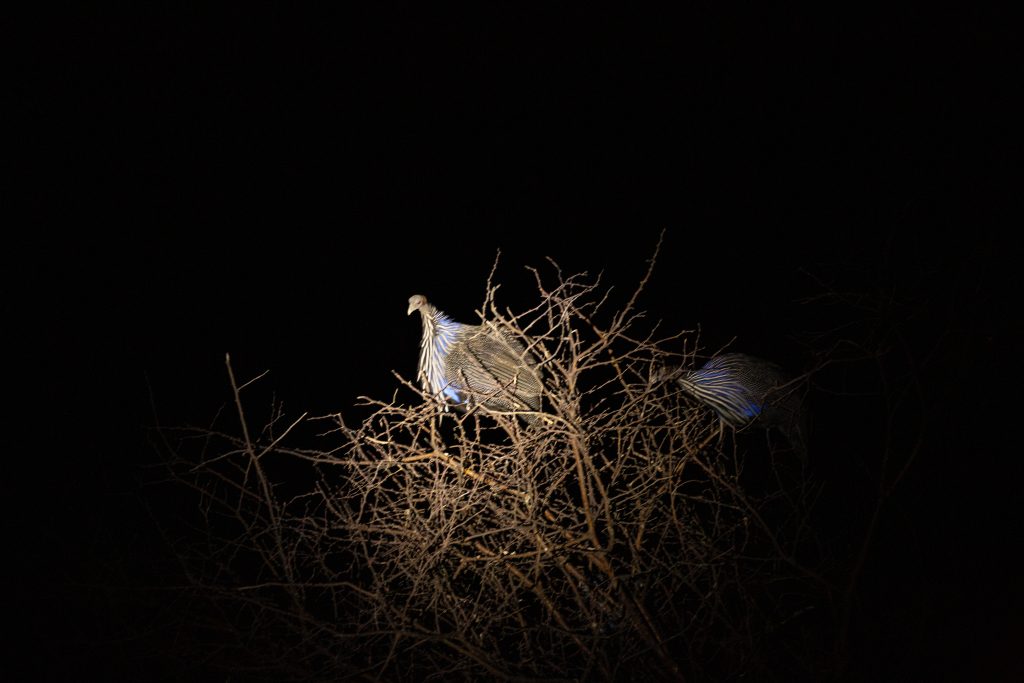 And, just to put in perspective how awesome of a guide and tracker Simon is – on our first game drive in Samburu, we saw a female lion who was distraught and crying out because she had lost her cubs (this is in my YouTube video). It was heartbreaking. The guides were worried that another male lion had killed them, and no one had seen her cubs in days.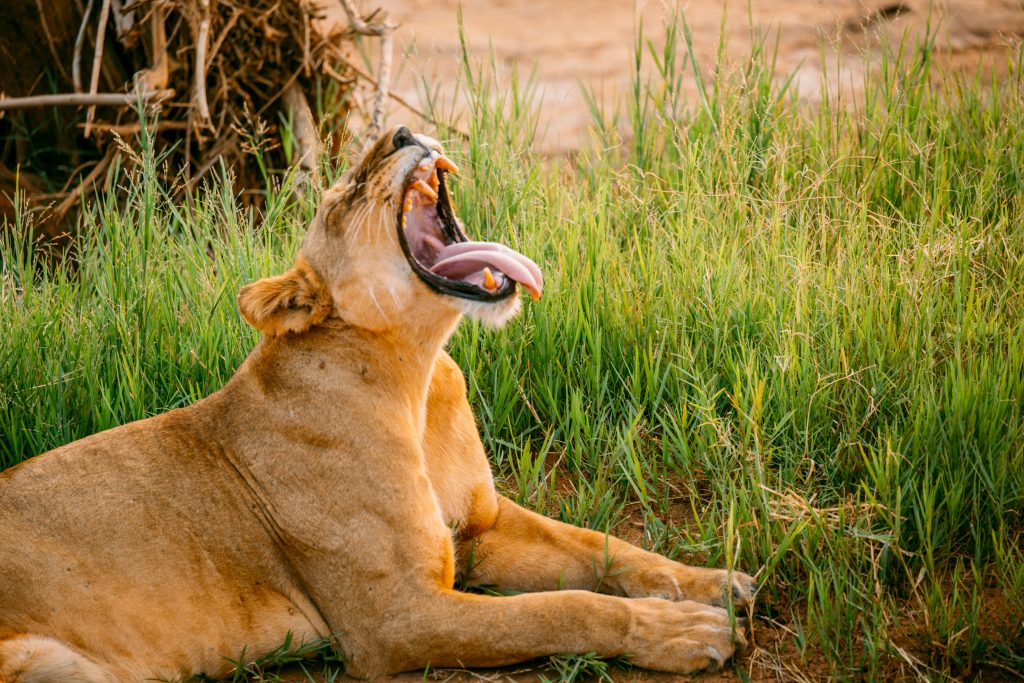 However, on our last game drive out with Simon, we were driving and he suddenly slammed the breaks, and got very excited because he had spotted these teeny tiny little fresh paw prints in the dirt – I mean they were smaller paw prints than what my house cat makes. And he had spotted this while driving and talking to us. He then asked if we wanted to try to track them to see if the cubs had been reunited with their mom. Which, of course, we did!
So we looked for her for a few hours, and Simon ended up spotting the cubs and their mom curled up together in this really thick bush. It seriously took me 10 minutes of staring at this bush before I could see the lions and could not even get a decent video or photo of them. But it was SO cool to see that they were reunited, as we were all worried these cubs had been killed – it was a really high note to end our safari in Samburu on.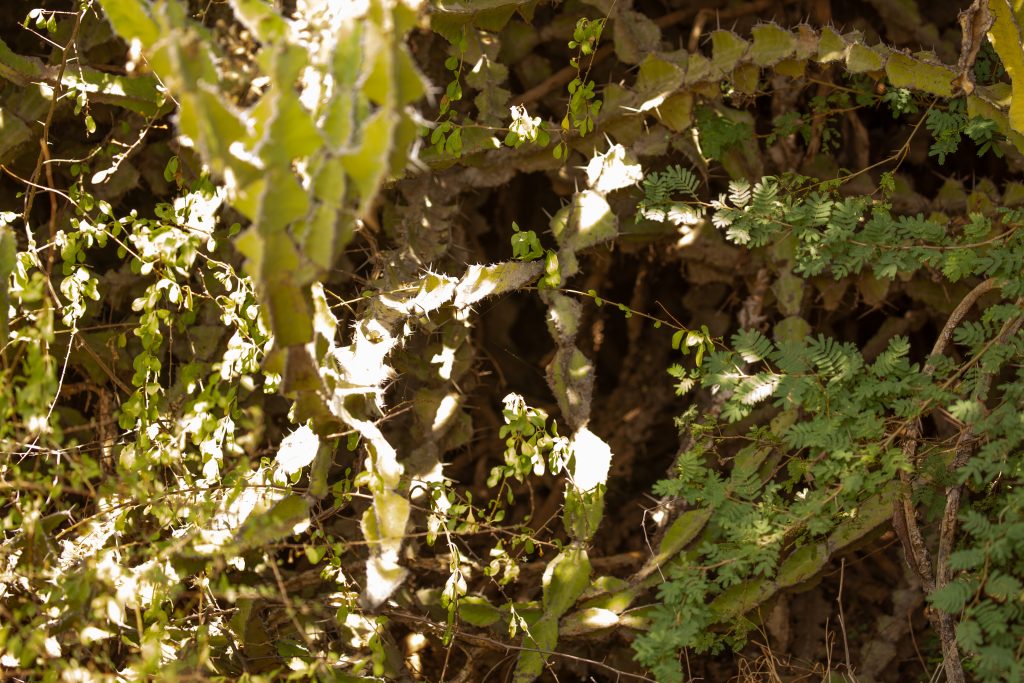 How Do You Book a Stay at Saruni Samburu?
So, I had booked our Kenyan safari through a travel agency called Go2Africa. I'm not the type of traveler who typically uses a travel agency, I like to plan and book everything myself and book directly with tour operators and hotels when possible… BUT when it came to planning a safari in Kenya, I was completely overwhelmed. There were so many incredible places to say, so many cool animals to see – I didn't know where to start.
Go2Africa was a company that came highly recommended to me by a few fellow travelers, so I reached out to them and I was really impressed with everything they suggested and how professional they were.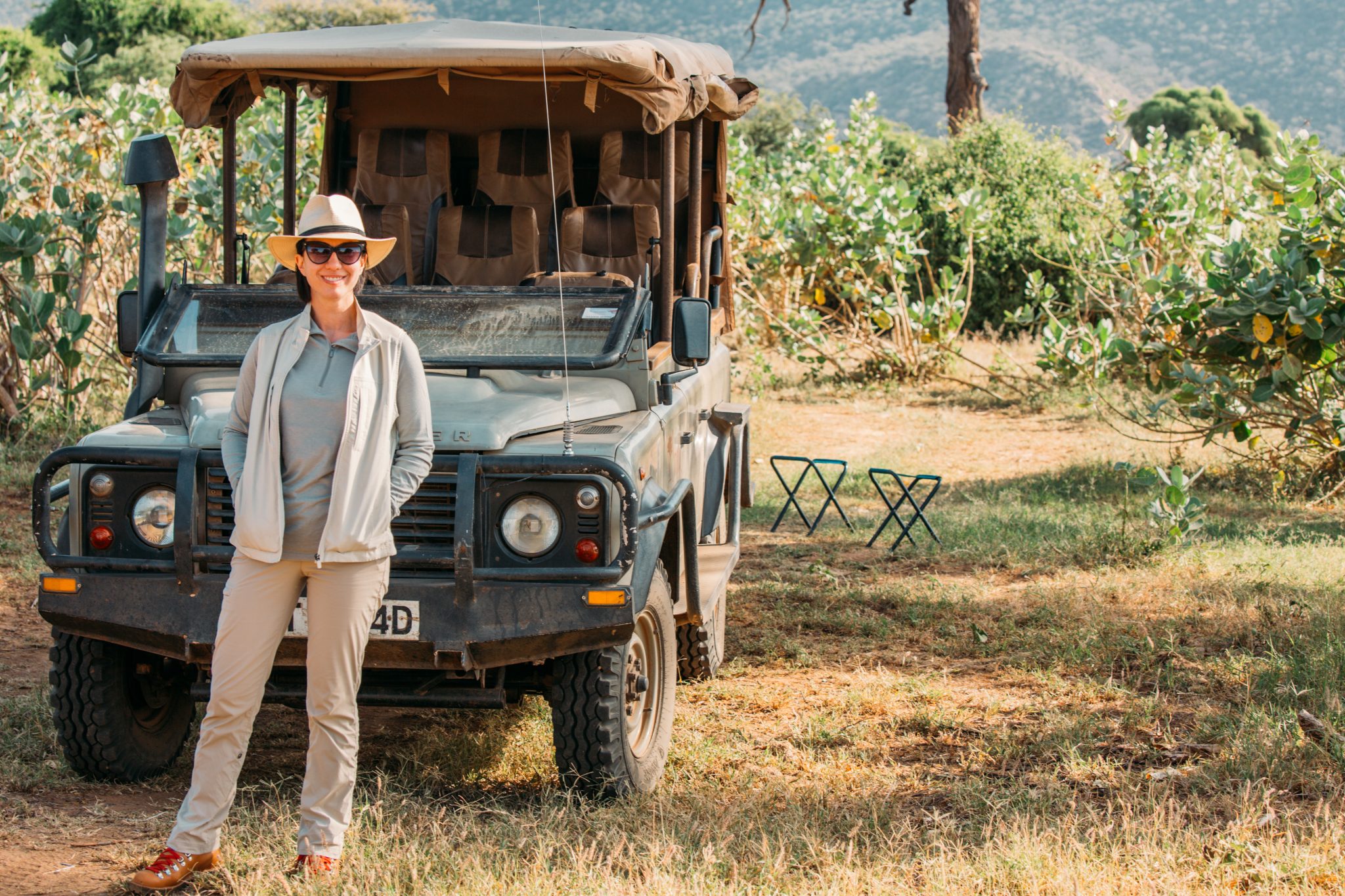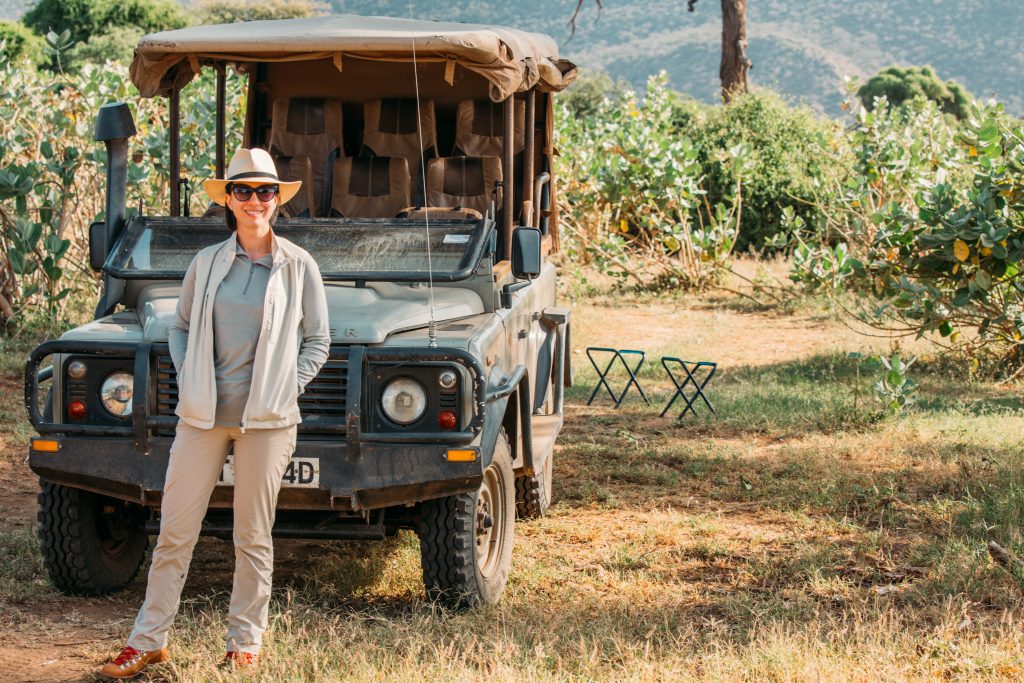 Lauren was the safari expert who put together this whole safari for me. She was incredible –I've done an entire blog post on my experience with Go2Africa, and so this post doesn't turn into a novel, I'll stop it here.
Lauren is the reason I found Saruni Samburu and also stayed at Saruni Rhino in Samburu, which that experience is getting its own blog post too. Saruni Rhino is where you get to track black rhinos ON FOOT. It is as nuts as it sounds and is also one of the coolest things I think I've ever done.
Ok but back to booking a stay here! You could reach out to Go2Africa and inquire about this trip, and see what kind of rates they can get you, I'll put the link below. You could also reach out directly to Saruni Lodges – now that you know they exist.
What are the Saruni Samburu Prices?
Rates for safaris can get a little complicated, as there is a lot that goes into them. However, to give you a rough idea of how much a night is at Saruni Samburu – during the time we had stayed here the BASE rate per person per night was $700 a person.
We stayed here in early February, which is considered their mid-season. So, not high season but not the low season either. The rates vary and obviously increase if you are staying during the high season.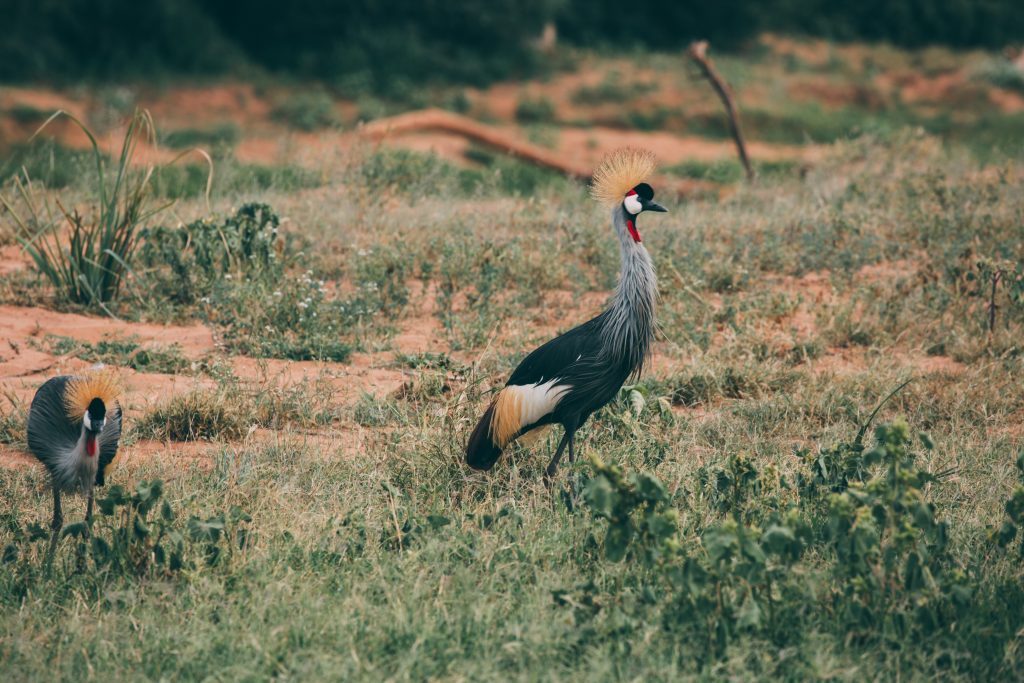 That base rate includes your transfers, your accommodation, all of your soft drinks, house wines, beers and spirits, shared day and night game drives… all of your meals, picnics, and your sundowners. Which a sundowner is your cocktail you sip while you watch the sun go down. It also includes cultural tours and visits… and any hikes you might want to do in the area. There are also some unique day-hike options you can do here.
Bottom Line – Do I Recommend Saruni Samburu?
Bottom line: Saruni Samburu is an incredible place that deserves to be on the top of your bucket list. It's one of the coolest places I have ever stayed – and I am comparing it to unique places like Giraffe Manor and also The Treehouse Lodge in Peru.
I literally have nothing negative to say about Saruni Samburu, other than I just wish I had stayed here longer… but hopefully I will get to return one day. I don't ever go to the same place more than once, as there is just so much to see in the world… but I would make an exception for Saruni Samburu, as this is an experience that I would gladly repeat.
If anyone has any questions about Saruni Samburu, please reach out in the comments section at the end of the post!
Check out my Saruni Samburu YouTube Video below!
.See more photos of our safari with Saruni, below!
*Disclosure: some of these links are affiliate links. Meaning, if you click a link and make a purchase, Have Clothes, Will Travel gets a very small commission at no extra cost to you. Thank you for supporting the brands that make this blog possible!