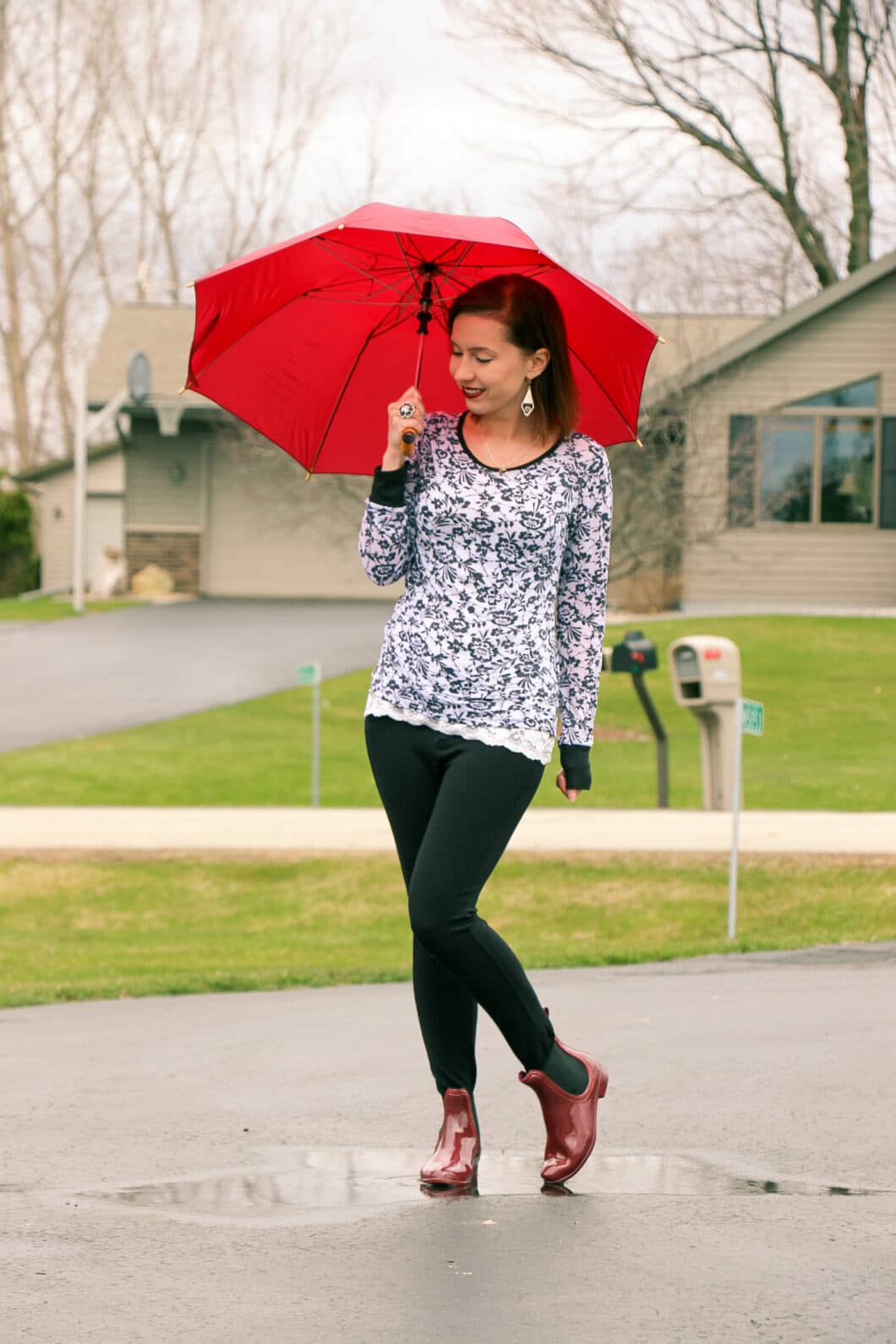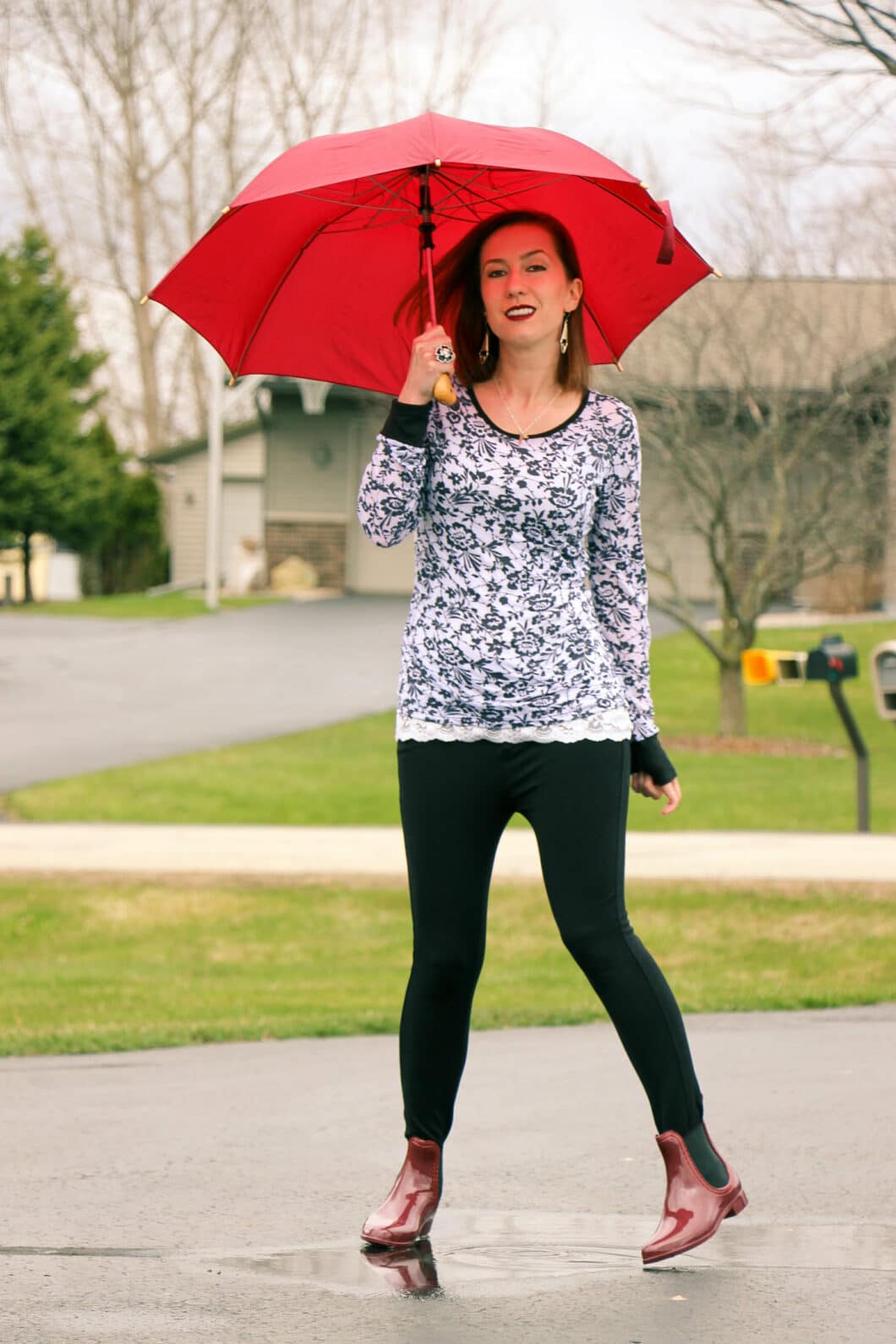 Shop the look:

I have always wanted a pair of rain boots, but I've never lived in a very rainy area…and it never seemed like a practical purchase. And then my ModCloth Stylish Surprise arrived with a pair of rain booties this week! I didn't know rain booties were even a thing, to be honest. I also took one look at the booties and decided I was never going to wear them..they weren't my style, they looked WAY too narrow and what would I wear them with? (If you need more info on ModCloth's Stylish Surprise, click here.)
However, the next day after my ModCloth package arrived, it was raining cats and dogs…so, I decided to give my rain booties a whirl. I was surprised by how comfortable they are, and my entire family (stepdad, husband and grandpa included) told me they were super cool and very stylish. So, the rain booties have definitely grown on me. That is the power of the Stylish Surprise – you end up loving things you thought you would never ever wear!
I did wait until the rain subsided before taking these photos (my camera is not waterproof, haha), but I gave the rain booties a try in some remaining puddles..and they kept my feet dry. I wish I would have had these when we lived near NYC, they would have been perfect for walking through the slushy streets last winter.
This was my first time trying out the ModCloth Stylish Surprise for shoes. I'm a bit on the fence on whether I'll do it again…as these shoes were on clearance for $11 and I spent $15 on the Stylish Surprise. So, I didn't exactly get a screaming deal, but I did end up with a pair of shoes I now like that I never would have looked at twice!
Did anyone else try this last ModCloth Stylish Surprise? Did you get anything cool? And what are your thoughts on rain booties? Let me know in the comments!
Where to find it:
Booties: ModCloth Stylish Surprise (Still available at Alternative Outfitters in all sizes.)
Umbrella: Borrowed (Similar here)
Pants: ModCloth (Similar)
Top: Old (Similar here)
Earrings: My mom made them! (Similar here)
Ring: Old (Similar here)
Lipstick: Stila Stay All Day