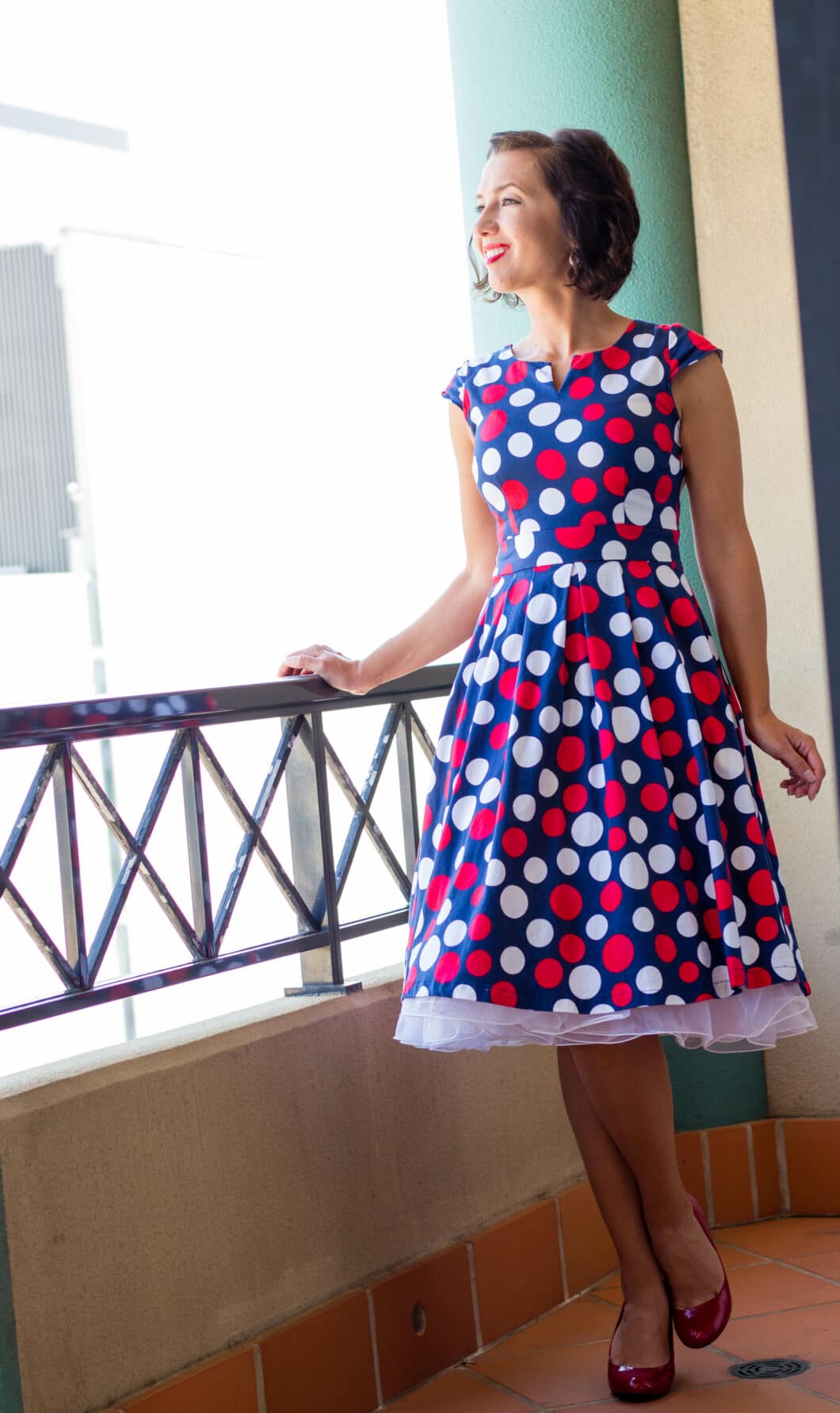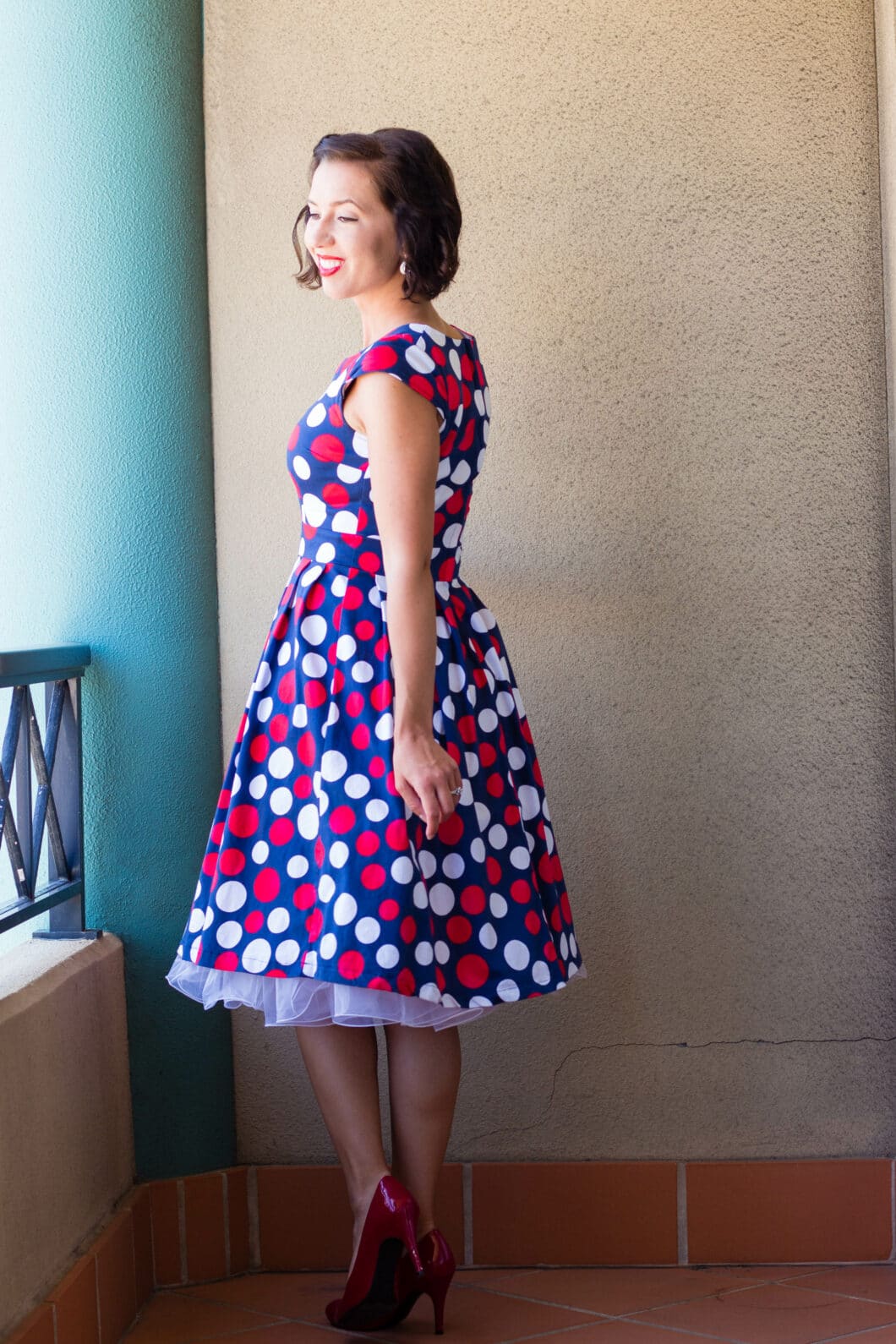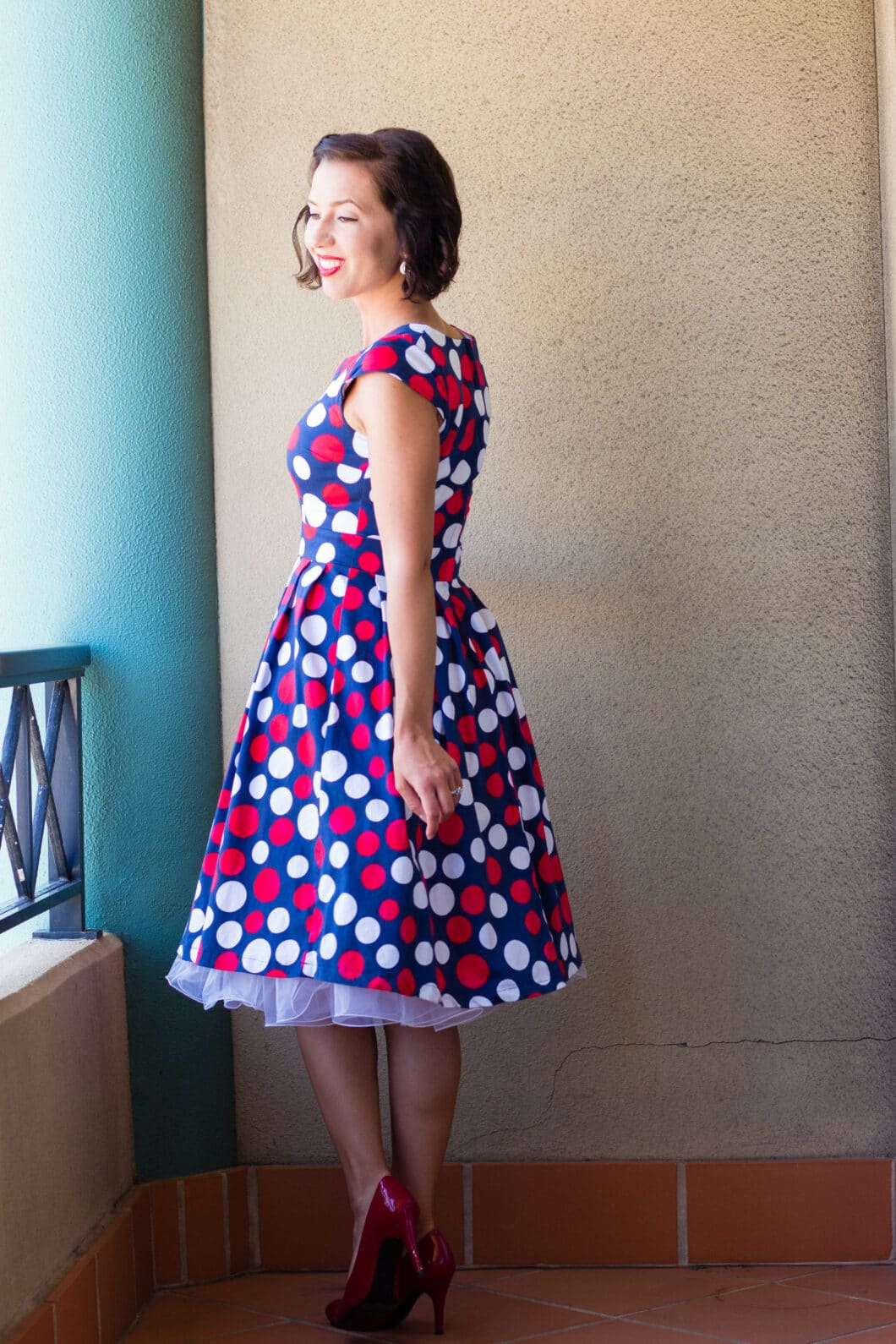 Dress (Similar here & here) | Petticoat | Pumps (Similar)
Guys! I did it! I finally invested in some petticoats…and I am in love. Why didn't I try these babies sooner? They're so fun!
Around 7 months ago I did a post with this dress and wondered if it wouldn't benefit from a petticoat. Some folks let me know petticoats weren't for them (and that's cool too, they are an acquired taste!), and some responded by shouting, "Yes! Just get the petticoat!" It clearly took me a little while to make a decision, haha. But, I had received an Amazon gift card from my stepmom in law, Lori, (thank you!) for Christmas, and I knew exactly what a portion of it was going to be going towards!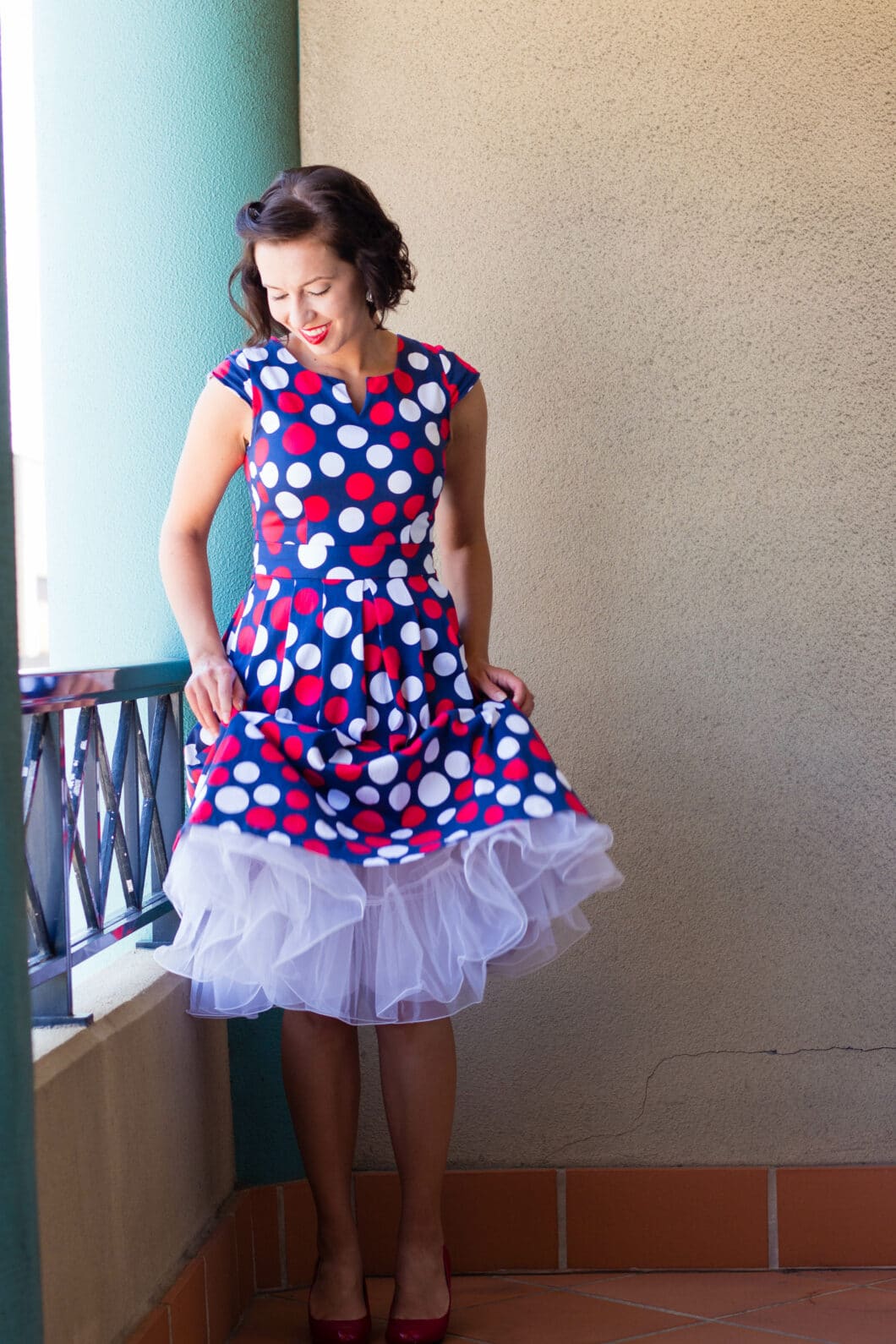 The petticoats I went with weren't too pricey. This one pictured above was just under $15. I wasn't sure how often I would use them, or if I would even like wearing them…so, I didn't want to get anything too expensive. And actually, I'm really impressed with this petticoat for the price! It is the perfect amount of volume and it's super comfortable. And I really put the comfort level to the test this weekend! The day I wore it the temperatures hit well over 100 degrees Fahrenheit! So, basically I was sweating buckets anytime I stepped outside. And the petticoat wasn't scratchy or terribly clingy. I'm assuming in normal weather it will be absolutely perfect!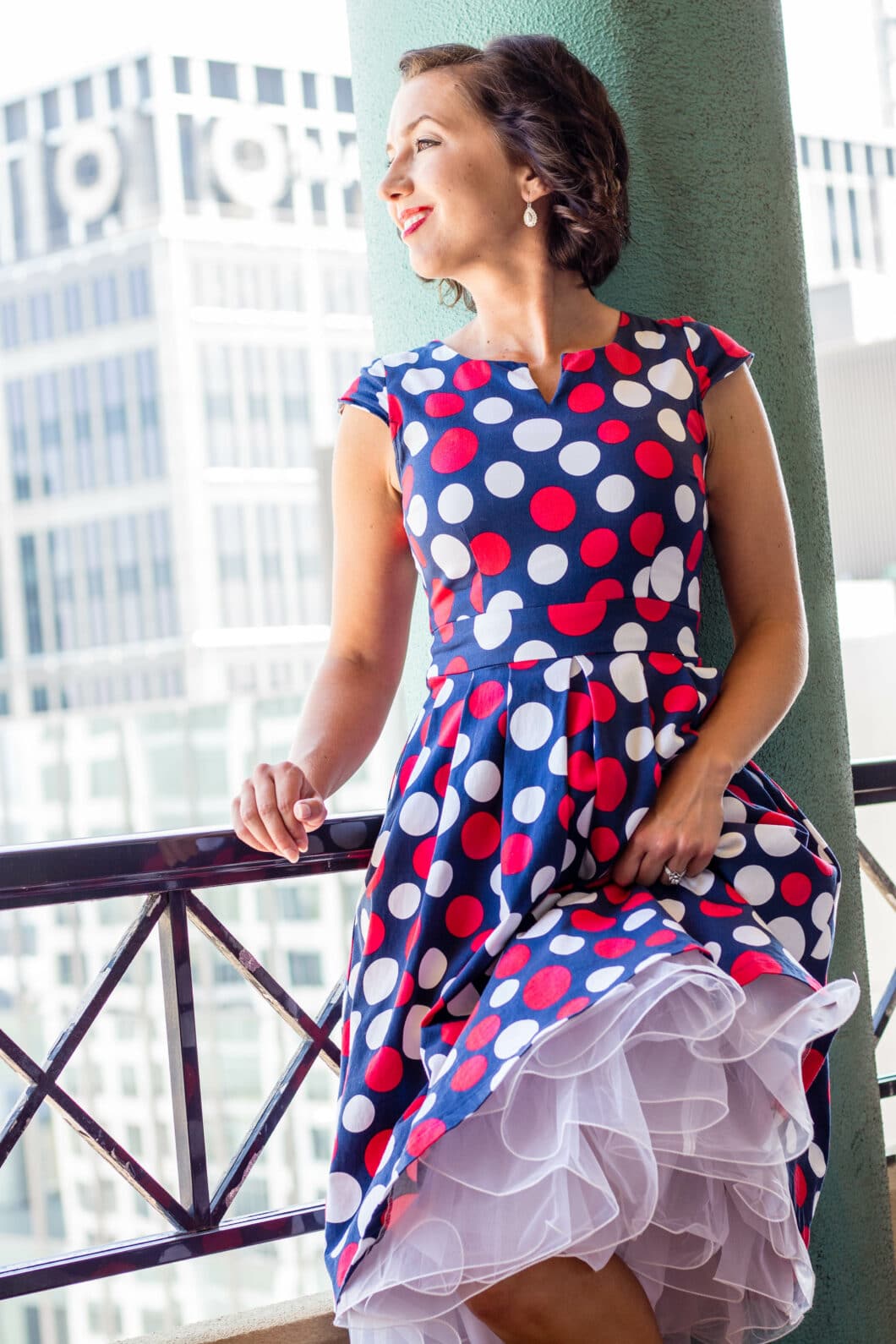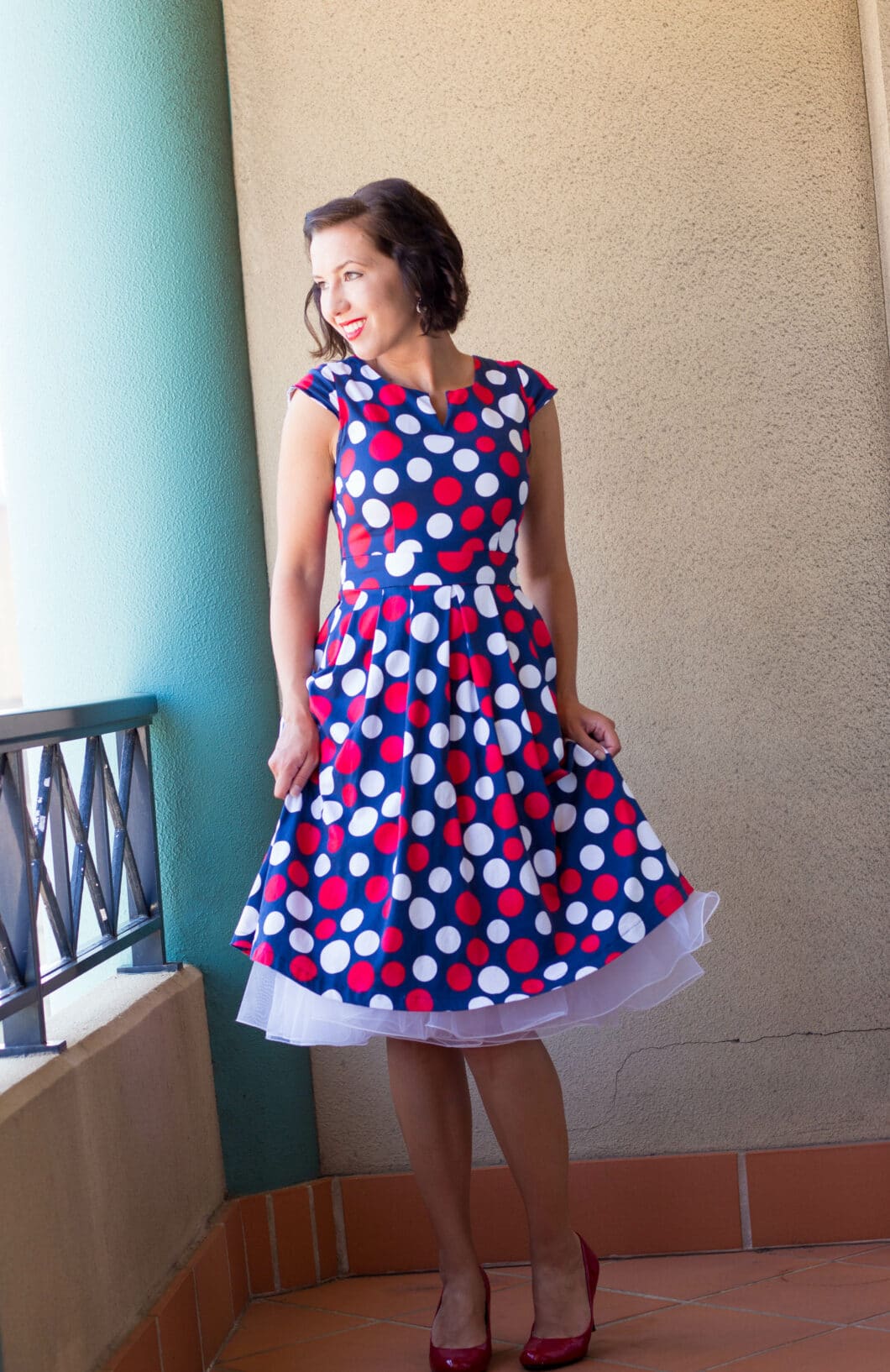 However, I haven't had it long enough to know how well it'll hold up over time, but I'll certainly update after I get a few more months of use under my belt! And there will be a lot of use in the future! I'm sorry to say, but just about every dress I own that could probably work with a petticoat is going to end up getting featured on here again, but with a petticoat. Haha. They just make an outfit look SO different, in my opinion.
Are you a petticoat person? And if so, what are some brands that you like? Let me know in the comments!
Where to find it:
Petticoat: Amazon
Dress: c/o* Lilee Yamanto (similar here & here)
Heels: Old (Similar here)
Lipstick: Lipsense in Blue Red c/o* The Dusty Vixen
*c/o = courtesy of, meaning the company gave me the product to be used on my blog, and I did not pay for it. All opinions are my own, and I am not being compensated for a positive review.