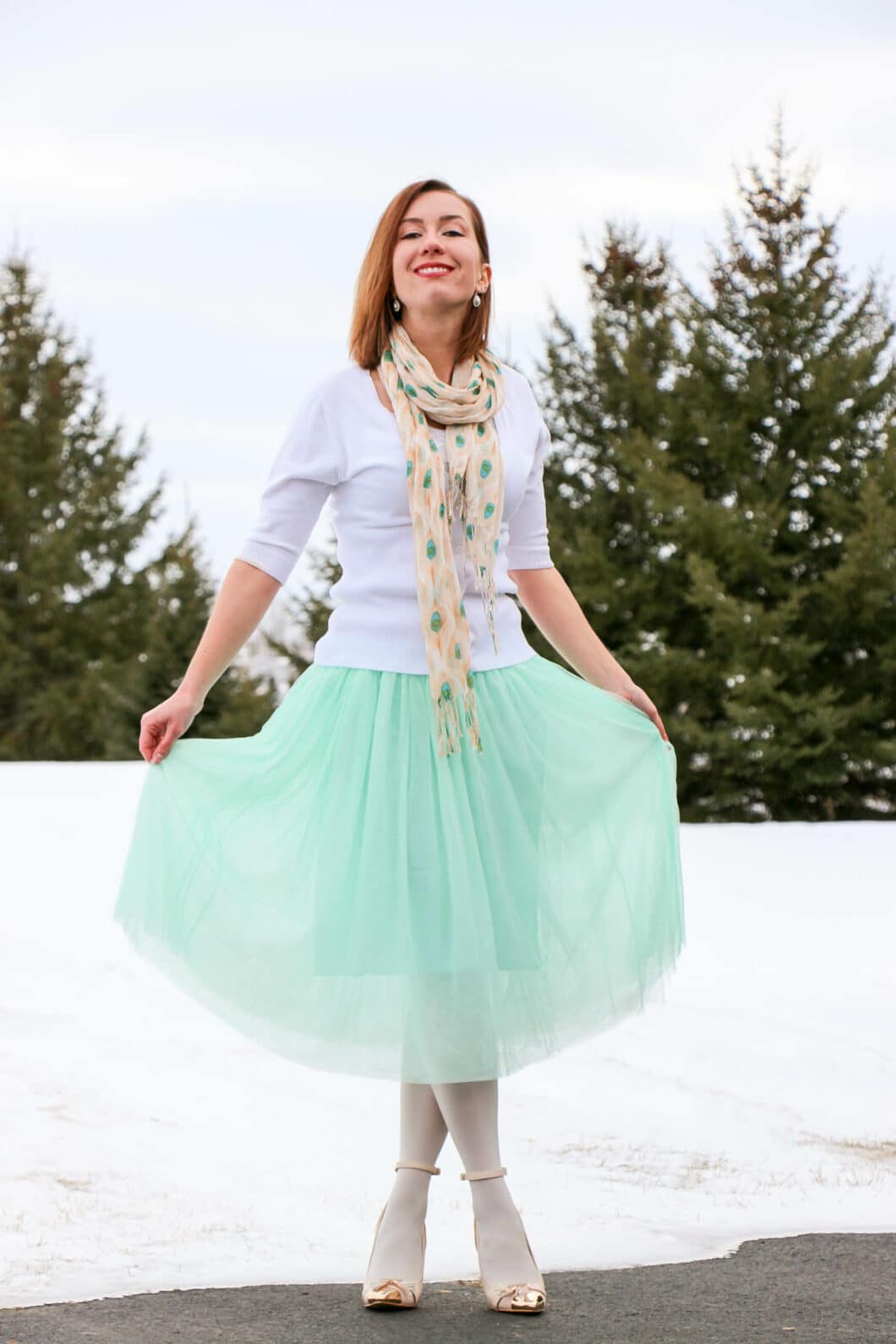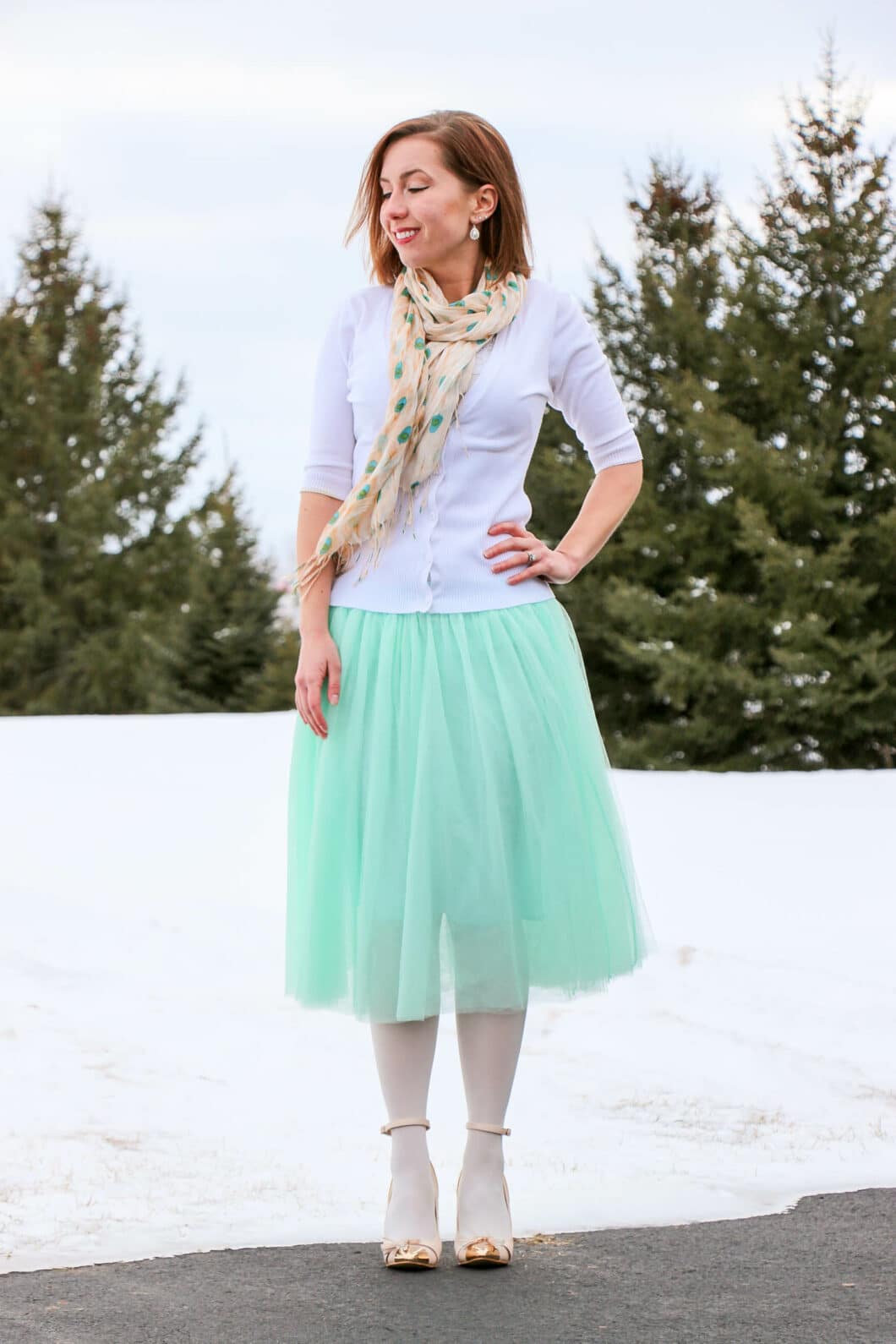 Skirt c/o* (Similar here & here) | Cardigan | Heels c/o* | Scarf | Tights
I am here to tell you, if you ever want to feel like a princess…just put some tulle on! No crown is even needed!
My cousin had actually pointed out to me that I should incorporate more tulle skirts into my looks…and I completely agree with her. (Thanks, Mandie!) So, get ready…I will definitely be featuring some more tulle skirts on here! This particular tulle skirt is actually quite a bargain, it's less than $5! CNDirect had sent it to me over the summer (and I had featured it on the blog here, too). I am actually quite pleased with the skirt's quality…especially for this price! And for some reason, finding a mint green tulle skirt is really difficult! This is actually the only one I could find online right now! However, a heads up to any other bloggers out there…if CNDirect wants to collaborate with you, they are not the nicest company to work with. I won't get into too many details on here, but if you want to know more, send me a message here.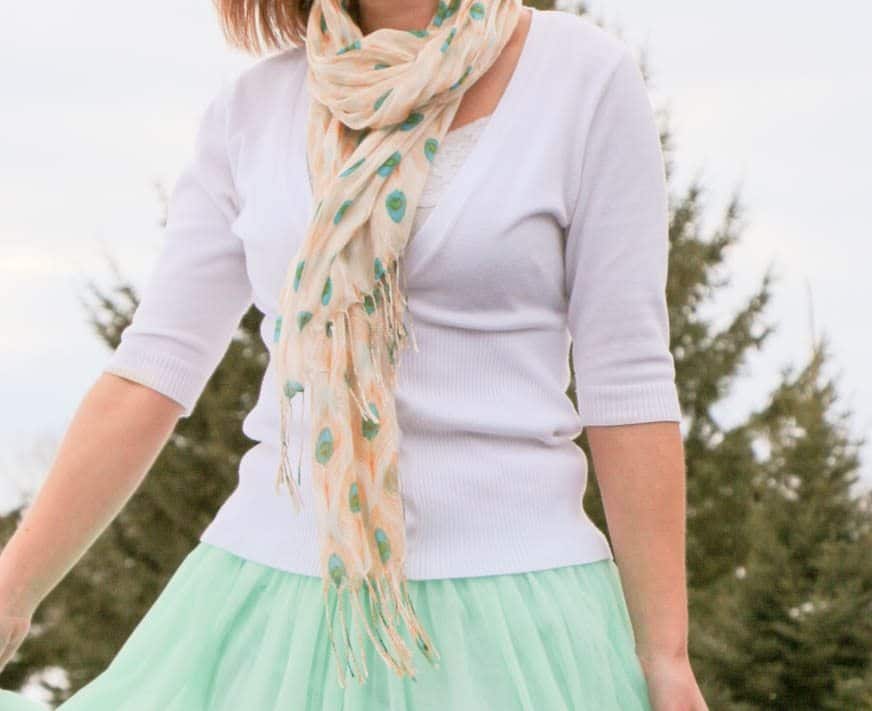 I have to mention my peacock scarf, too. It's one of my favorite accessories and goes with a ton of my outfits. It's a unique piece to have. I also love how soft it is! However, it's not a warm scarf…it's better worn in spring…but I just couldn't wait any longer to break it out again! Hurry up and get here spring! 🙂
What are your thoughts on tulle? Does it make you feel like a princess? Or is it too over-the-top? Let me know in the comments!
Where to find it:
Skirt: c/o* CNDirect (Similar here & here)
Scarf: ModCloth
Heels: c/o* Machi Footwear
Tights: ModCloth (Similar here)
Cardigan: Old (Similar here)

More options:

*c/o = courtesy of, meaning the company gave me this product to be used on my blog, and I did not pay for it. All opinions are my own, and I am not being compensated for a positive review.