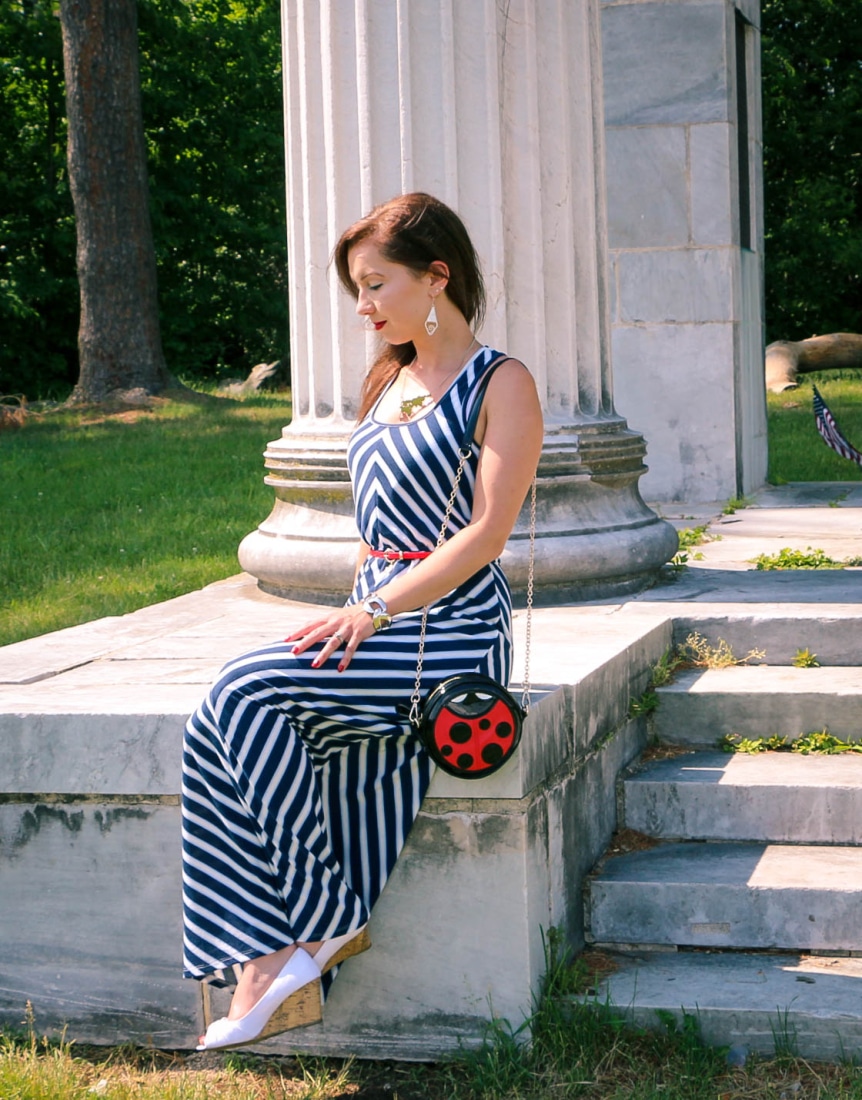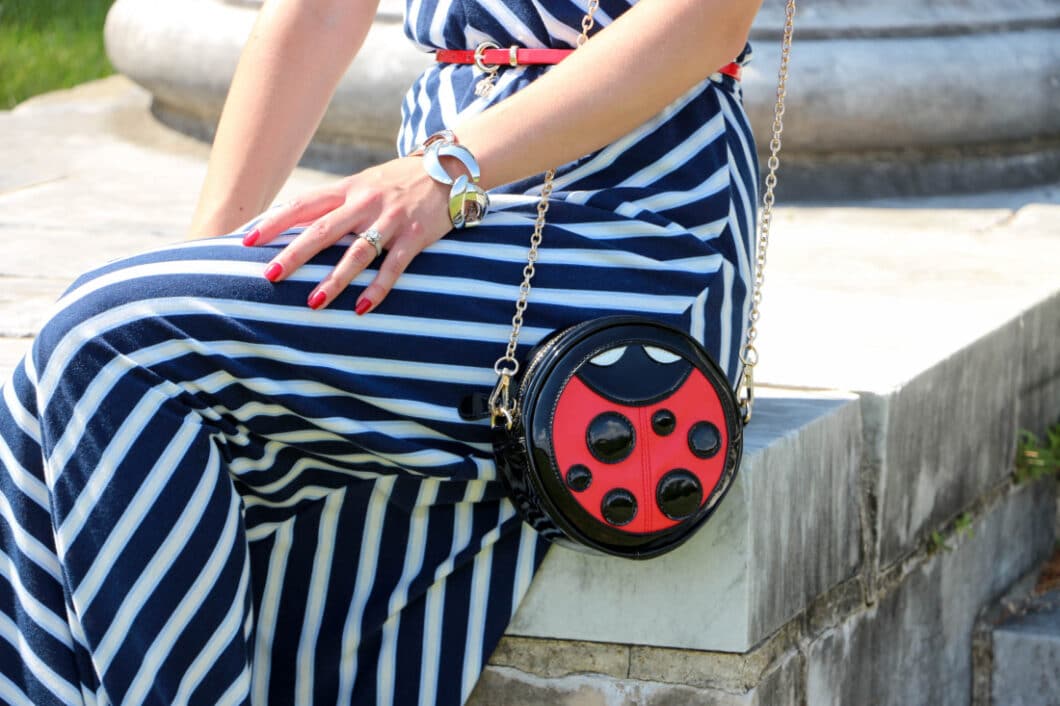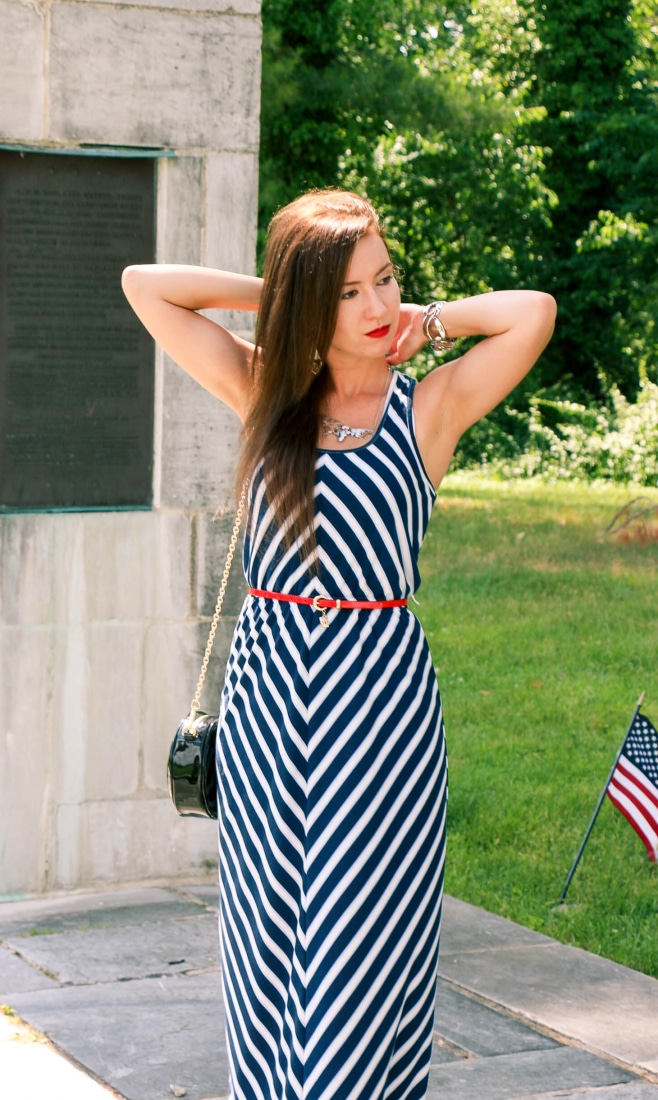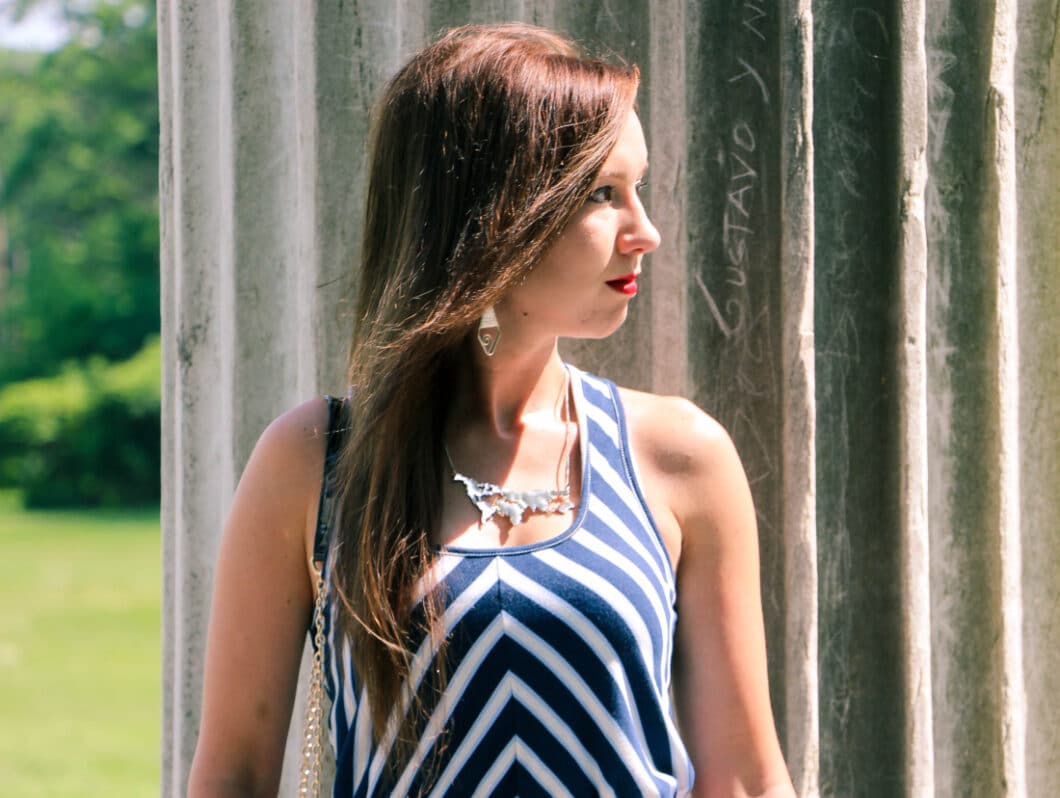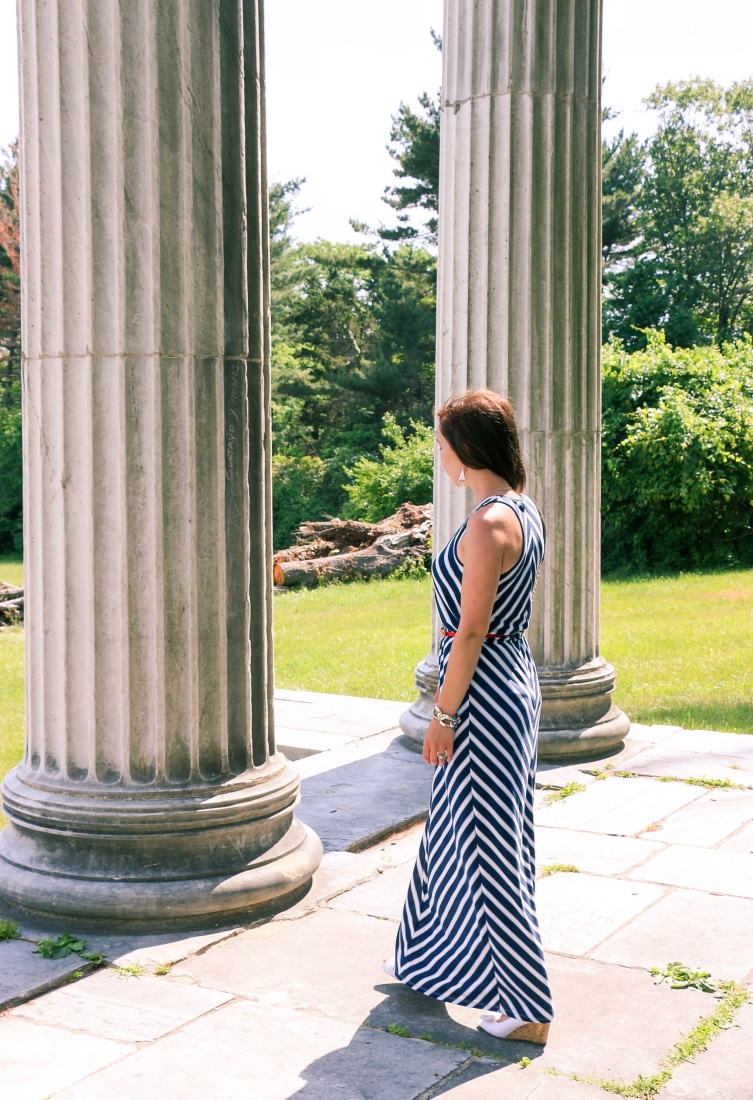 Shop the look:

I may be a bit early to this party, but I'm showing off my best patriotic look for this post! Why wait until the Fourth of July?
This dress had been the result of a maxi skirt/dress buying binge I went on before I left for India. We weren't able to wear anything that went above our knees, and wearing pants in 90+ degree weather seemed like an awful idea. Maxi dresses and skirts were the most comfortable option in my opinion. This was a couple years ago, and at the time, it was nearly impossible to find maxi dresses! I was ecstatic when I found this one on clearance at Maurices. (I've linked to two almost identical one at the bottom of the post.) I always feel as though I'm wearing a socially acceptable form of PJs when I wear a maxi skirt or dress – they are just so comfy for summer (or winter in India, haha)!
As for my purse, sorry to show it off again, but I did warn you guys that it was going to be popping up in a lot of outfit photos! Haha. I'm in love with its adorableness, and it's still on sale! Wahoo.
I also want to point out that the necklace I am wearing is actually a map of the world. How cool is that? My mom had surprised me with it for Christmas and made the earrings I am wearing to match it. She's what you call.. the best mom in the world!
And if you are wondering where I am in these photos, this is my other favorite photo location in my new home base. The columns I'm next to are actually overlooking The Princeton Battlefield. That battle was a victory for George Washington's Revolutionary forces over the British – I don't think I could've found a more patriotic location for this post if I tried.
*I'm curious, what are some of your favorite patriotic outfits? And how do you feel about maxi dresses & skirts? (It seems to be a very heated love or hate kind of thing, haha.) Let me know in the comments!
Where to find it:
Dress: Maurice's (Old. Similar here & here)
Ladybug purse: ModCloth (It's on sale!)
Map necklace: ModCloth
Earrings: My mom made them!
Wedges: Payless (They come in wide!)
Belt: Taken off a Closet dress