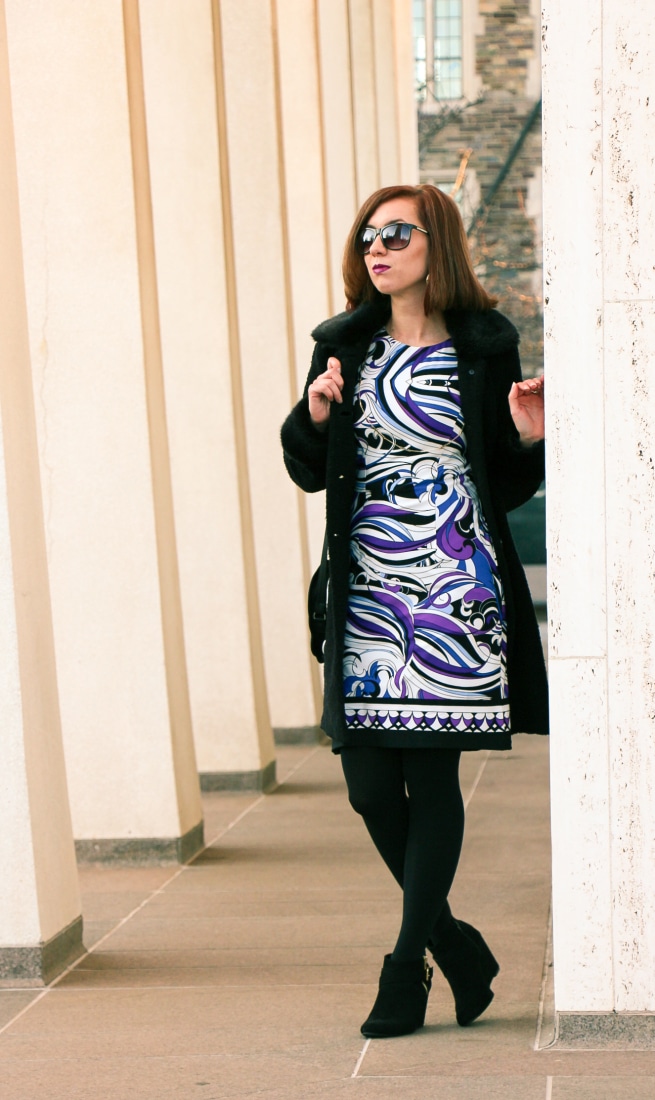 My goal for this weekend was to experience something in NYC that I couldn't experience anywhere else. With only one weekend left in the area, my husband and I have been doing our best to get all of our bucket list items checked off in the city…because who knows when we'll be back.
For this goal, comfort was key in the wardrobe department…as this was going to involve some long days and tons of walking! My dress is from Lilac Cove Boutique (out of Australia, and all sizes are Australian – FYI), it is incredibly comfortable, and I love that it is lined for the slightly chillier weather we had this weekend. Also, I can't get enough of purple! I think it may be my new favorite color.
I am also loving my new ankle booties from Target. They are incredibly comfortable and survived around 14 hours of meandering through the city. (I did unfortunately scuff them up a bit, though. Darn it!) And sorry, in case you didn't notice…but I am going to be working Star Wars themed clothing into my posts quite frequently now…as we are quickly approaching "The Force Awakens" release date! (I can't handle my excitement!)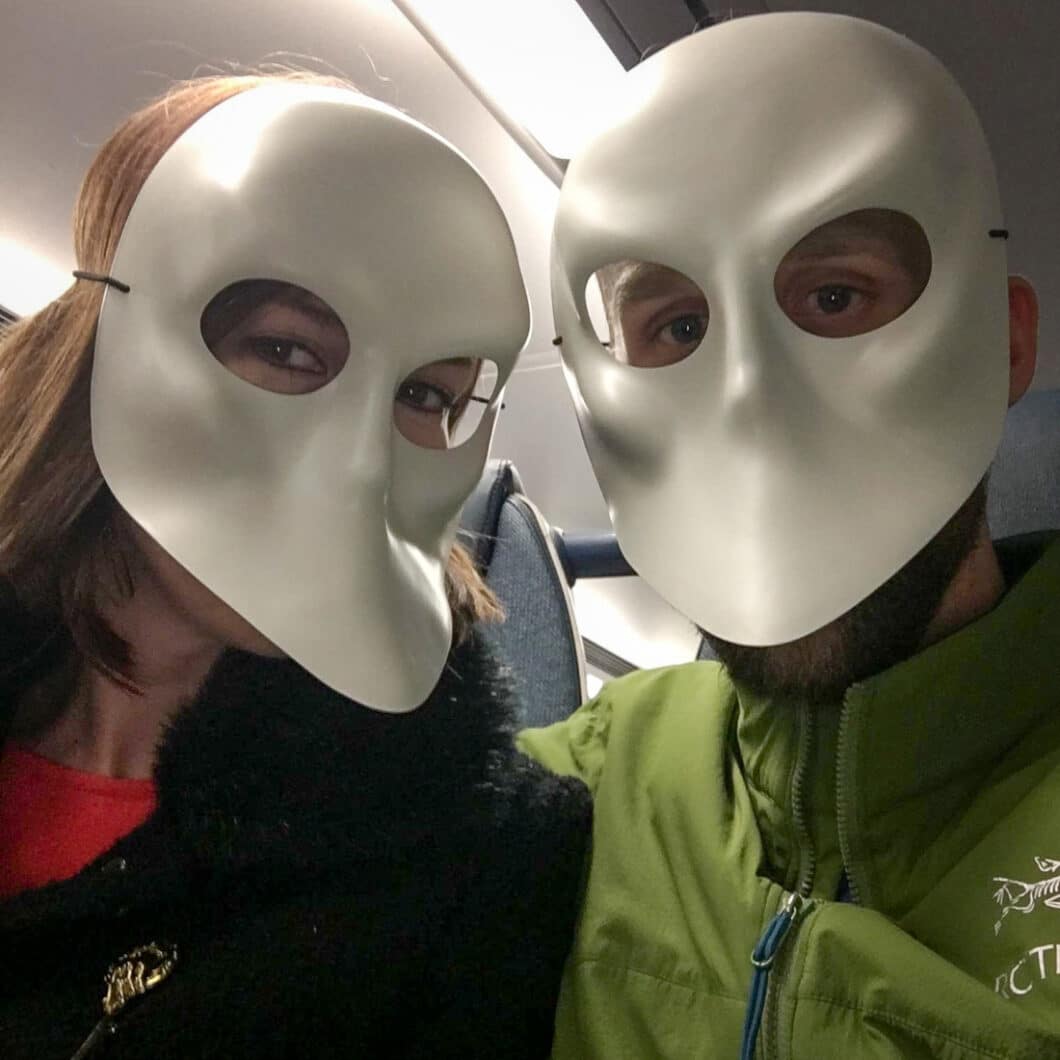 But let's talk about what I did this weekend, that is unique to NYC. Last night we went to "Sleep No More." It's a site-specific, interactive work of theatre, based around Shakespeare's Macbeth. The play is in 3 redone warehouses in Chelsea. It is quite the experience, let's just say! It's a basically a big haunted house, in a sense. Where actors are milling around, silently performing their roles. Audience members are instructed to remain silent and to wear masks at all times. You may move freely at your own leisure for up to three hours, choosing where to go and what to see (whether you want to follow a specific actor, or try to see several actors perform). You are also encouraged to rifle through drawers, and read letters as you make your way through the eery rooms.
It's really an experience like no other. And no two experiences are the same. My husband and I were separated almost immediately upon entering the play. And I would highly recommend not trying to stay with your group. You will get a far better experience wandering the rooms alone. My husband and I met up briefly in a room on accident. I ended up finding a hidden entrance in this room and had to get down on my hands and knees to crawl into it. Once I was in the little room there was a "priest" in there praying. He came up to me and whispered in my ear to go to the 4th floor and follow the music to the red room. And I later found out he wouldn't let me husband enter the room, but gave him a card with a set of instructions instead.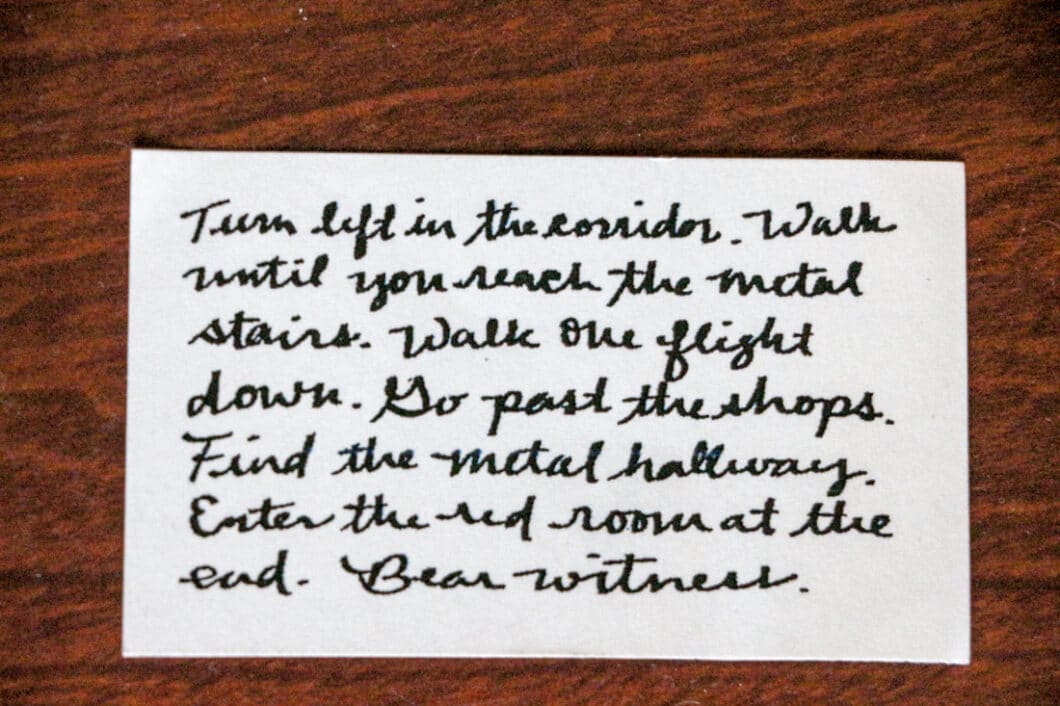 After our 3 hours were up, my husband and I were comparing scenes we had seen…and we clearly had not seen the same things! Also, fair warning, there's a good amount of nudity in this play (for both actors and actresses), if that is something that makes you uncomfortable at all.
It was incredibly fun though, to try and keep up with the actors as they raced through the halls to perform their scenes. And to try and find little snippets of information in desk drawers and papers strewn in various places. The rooms contained everything from an old mental institute (complete with children's beds and blood splatter and padded rooms) to a rather weird enchanted forest to a taxidermy studio…just to name a few. Seriously, this was such an awesome and unique experience! If you are planning on visiting NYC, I would definitely include Sleep No More in your plans!
But I will stop babbling about Sleep No More now, as I am sure you either think this sounds horrifying…or you are intrigued and would rather I not give away the whole play! Haha.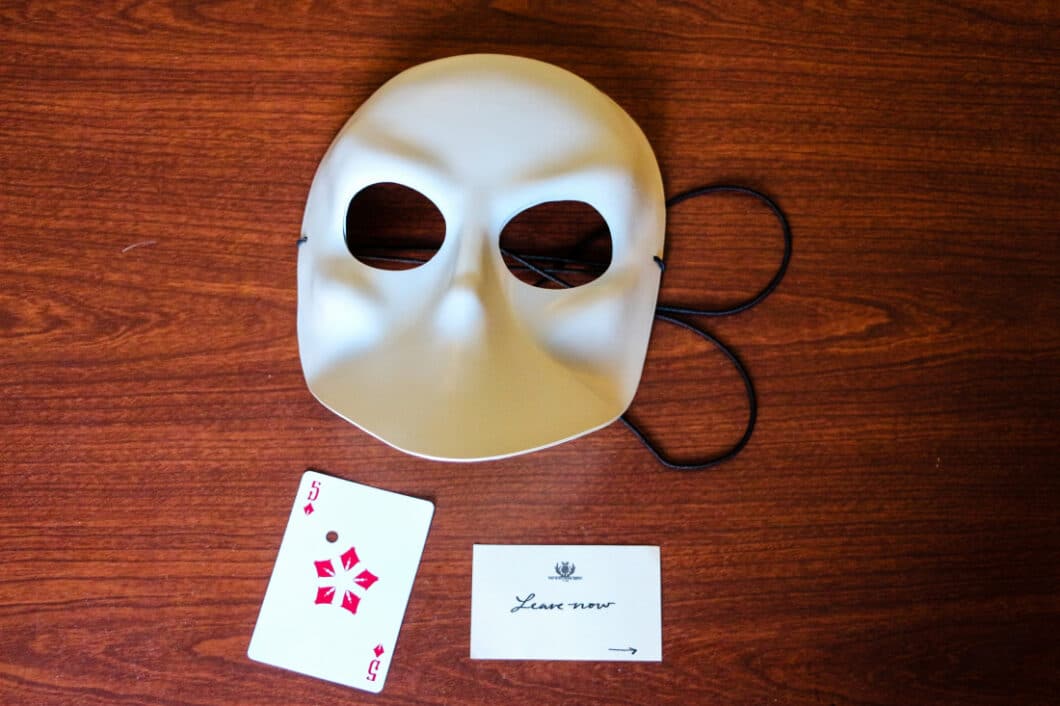 And I am curious, does "Sleep No More" sound like something you would try? Let me know in the comments!
Where to find it:
Dress: c/o* Lilac Cove Boutique
Boots: Target
Tights: Amazon
Purse: Amazon (similar)
Coat: Forever 21 (Old)
Necklace: Rocksbox (Use code "haveclotheswilltravelxoxo" for a free month!)
Sleep No More tickets: here